Dogecoin Price Prediction 2020
May 8, 2020
Price Prediction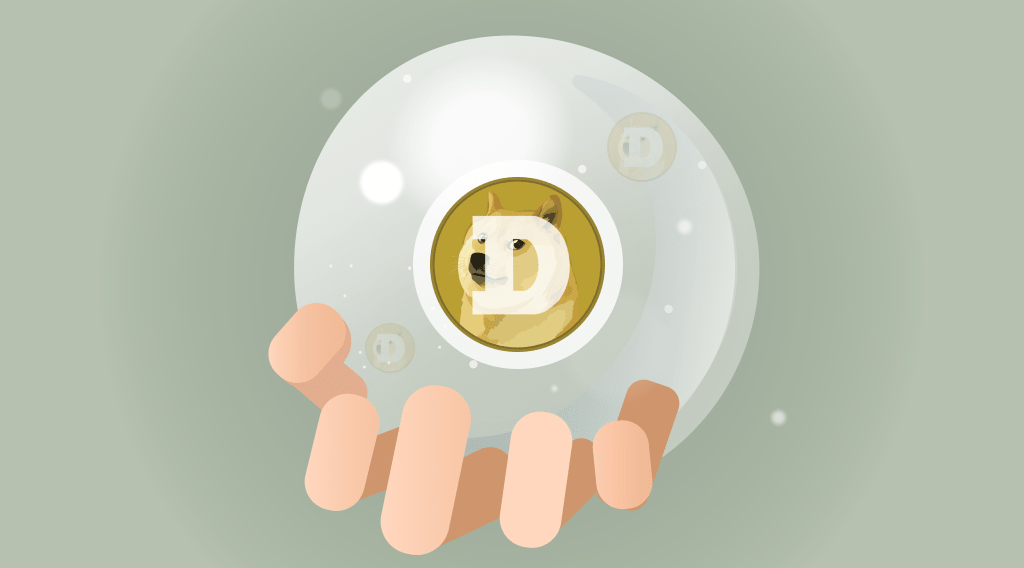 What is Dogecoin (DOGE)?
Dogecoin is a decentralized digital currency that was launched in December 2013.
The creators of the project, Billy Marcus and Jackson Palmer, believed that the cryptocurrency world should be connected not only with money but also with fun. That is why they decided to create their own coin on the basis Litecoin protocol. Dogecoin became popular thanks to its idea and its mascot which represents a popular Internet meme with the Shiba Inu dog.
So introduced as a "joke currency" Dogecoin project quickly win all hearts of the crypto community and reached a capitalization of $60 million in January 2014.
Today, Dogecoin is known as the most "friendly" crypto coin ever, because since from the moment of its success DOGE has been used for charity and other helpful events.
Dogecoin Statistics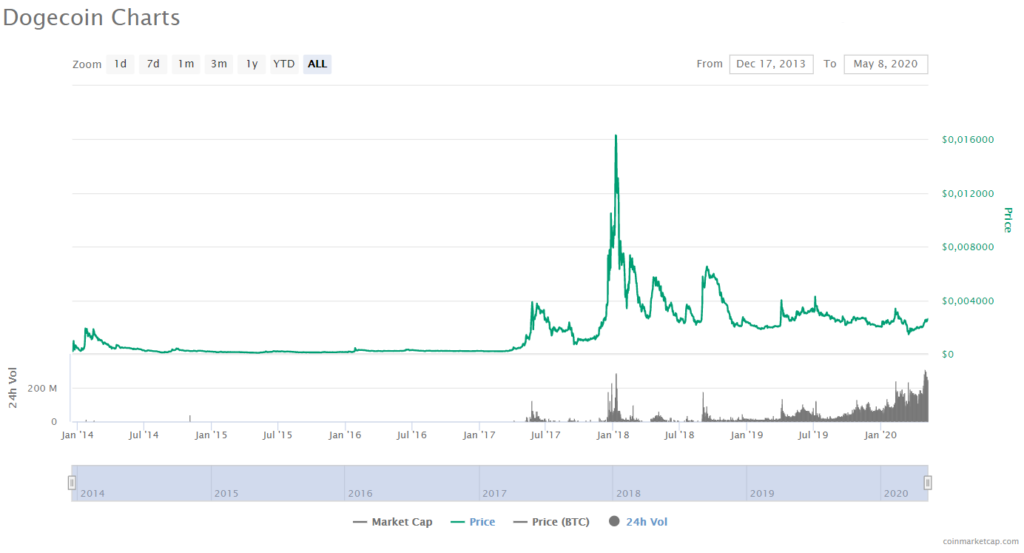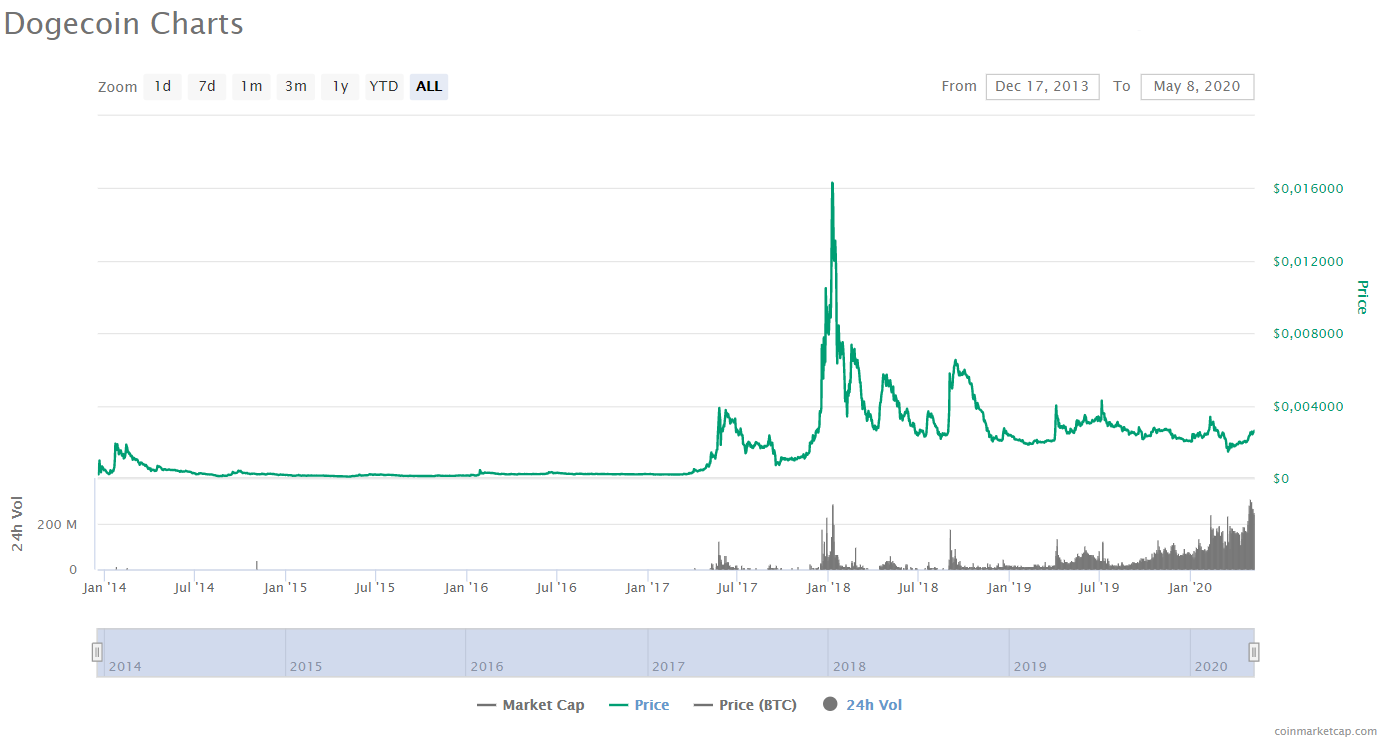 | | |
| --- | --- |
| Current Price | $0.002615 |
| ROI since launch | > 368.07% |
| Market Cap | $325,540,302 |
| Market Rank | #29 |
| Circulating Supply | 124,467,938,768 DOGE |
| Total Supply | 124,467,938,768 DOGE |
Source: CoinMarketCap, Data was taken on 8 May 2020.
Dogecoin achievements and future plans
The Dogecoin project doesn't have much information regarding updates in 2019. The most important news released to the community was that:
• Bug fixed version Dogecoin Core 1.14.2 was released.
• The website Dogecoin.com changed the ownership.
There is no official roadmap of the project, but developers say that Dogecoin has not stopped growing since its launch. The team constantly working on the reference client (core client, which the majority of services are using to provide users the functionality they have), and on working on assisting users with assorted projects that implement or integrate Dogecoin.
Dogecoin Technical Analysis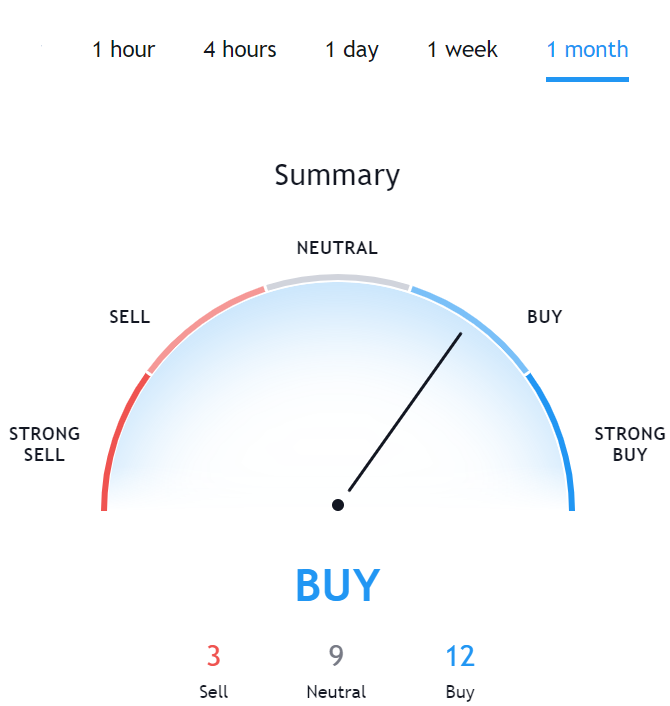 Source: TradingView, Data was taken on 8 May 2020.
Dogecoin Price Prediction 2020
TradingBeasts DOGE price prediction
The Dogecoin price is forecasted to reach $0.0031212 (+19.36%) by the beginning of June 2020. By the end of December 2020, the Dogecoin's average price will be around $0.0030401 (+16.26%).
Wallet investor Dogecoin forecast
The Dogecoin's average price is predicted to reach $0.00323 (+23.52%) at the end of this year. The maximum price per coin could reach $0.005092 (+94.72%) by the end of December 2020.
DigitalCoinPrice Dogecoin price prediction
The price of coin will be equivalent to $0.00600305 in December 2020 (+129.56%).
Crypto-Rating DOGE price forecast
Crypto-Rating's says that during no given plans for introducing radical technological improvements to the Dogecoin network in the near future, the fundamentals won't be driving the price up, so the downtrend should persist in the medium term.
Buy Dogecoin at StealthEX
Dogecoin (DOGE) is available for exchange on StealthEX with a low fee. Follow these easy steps:
✔ Choose the pair and the amount for your exchange. For example BTC to DOGE.
✔ Press the "Start exchange" button.
✔ Provide the recipient address to which the coins will be transferred.
✔ Move your cryptocurrency for the exchange.
✔ Receive your coins.
Follow us on Medium, Twitter, Facebook, and Reddit to get StealthEX.io updates and the latest news about the crypto world. For all requests message us via [email protected]
The views and opinions expressed here are solely those of the author. Every investment and trading move involves risk. You should conduct your own research when making a decision.
May 8, 2020
crypto price prediction
DOGE
Dogecoin
price analysis
price prediction
Recent Articles on Cryptocurrency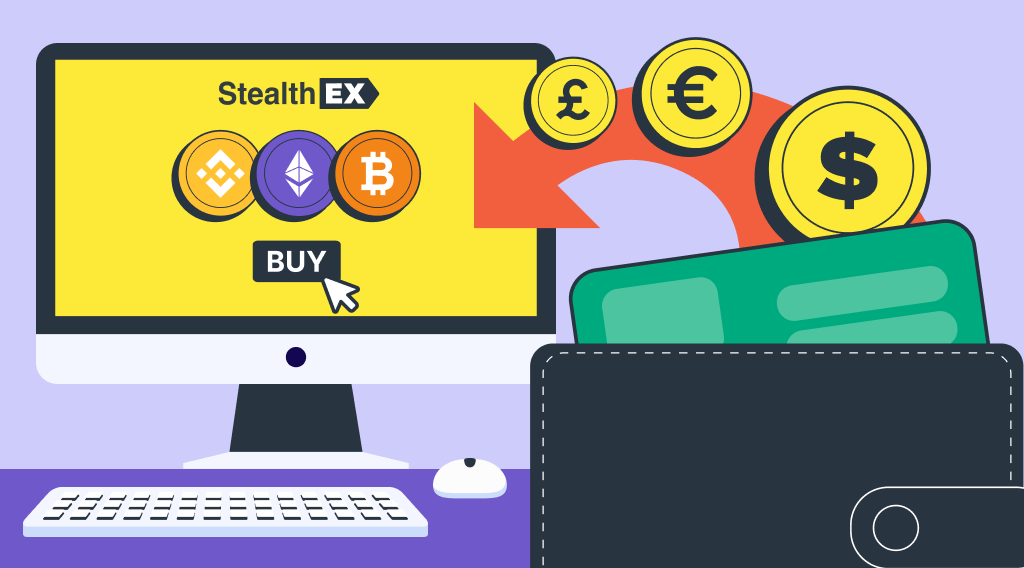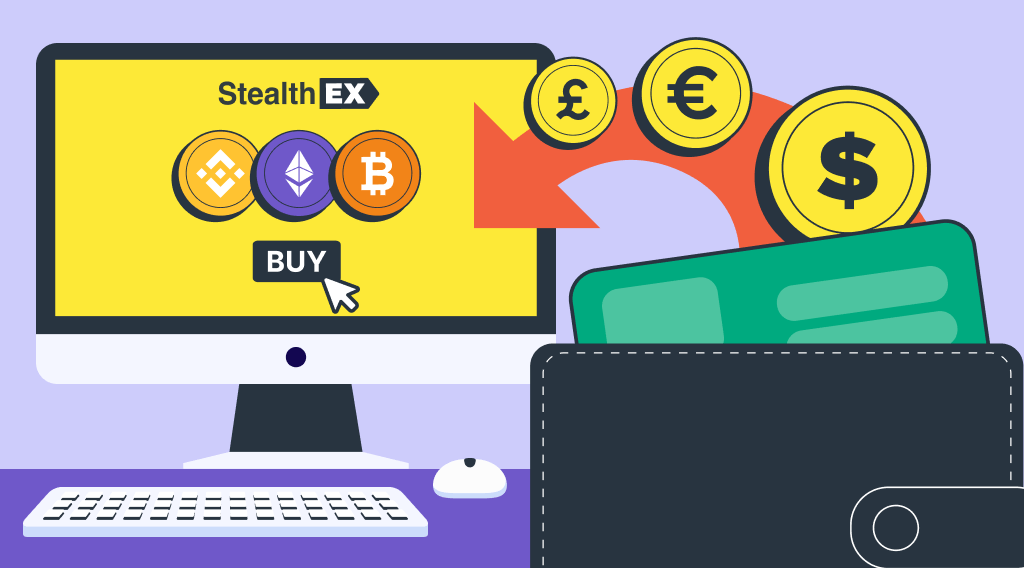 March 29, 2023
Our News
Buy Crypto with Credit Card: Fast & Easy on StealthEX
Buy crypto with a credit card on StealthEX: a secure, user-friendly platform for seamless and convenient transactions.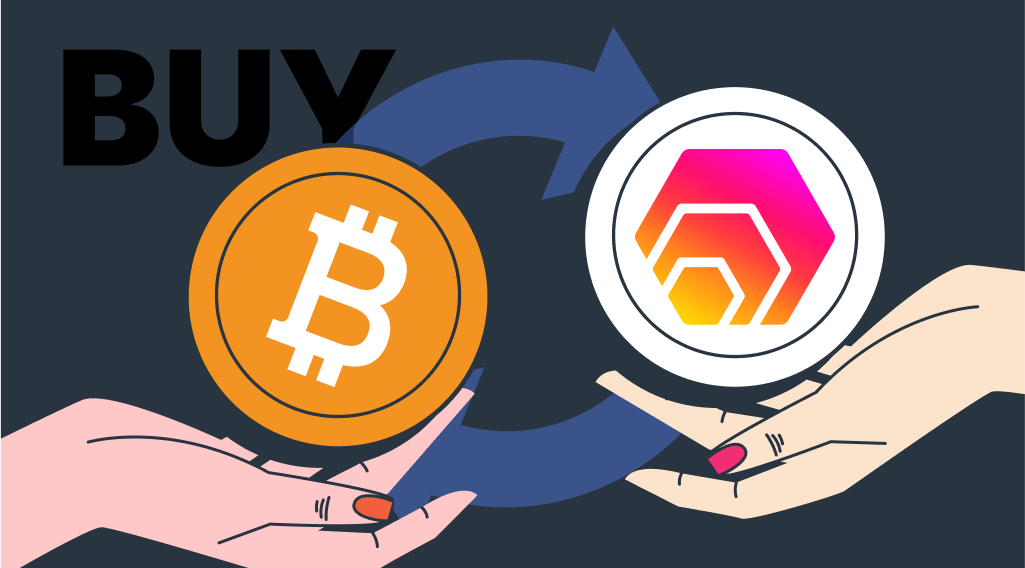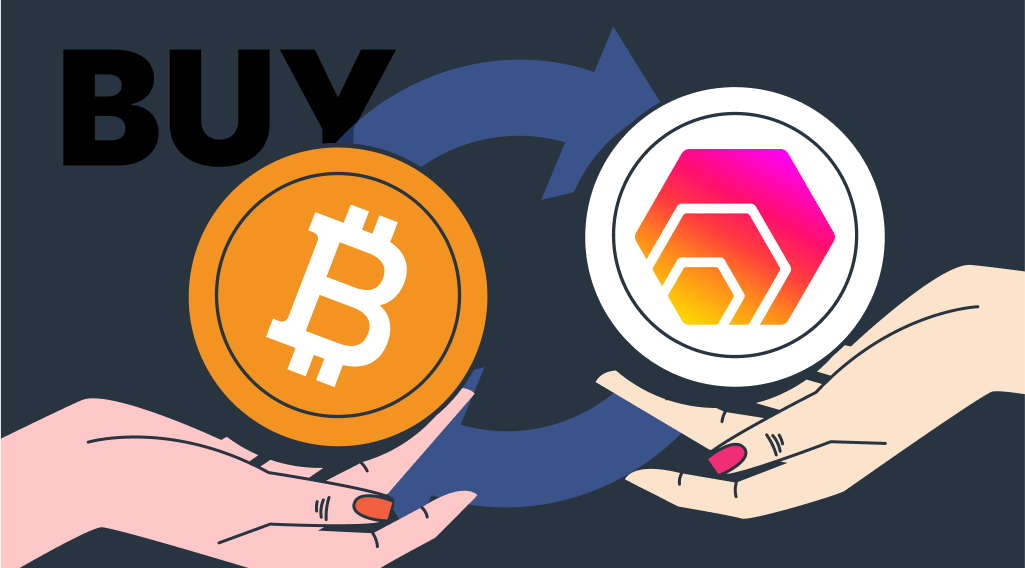 March 28, 2023
How to Buy
Where and How to Buy HEX Coin: A Comprehensive Guide
Learn to buy HEX coin effortlessly with our guide, exploring its background, benefits, and potential as an investment.