Solana Price Prediction 2030: The Future of the Coin
October 12, 2022
Price Prediction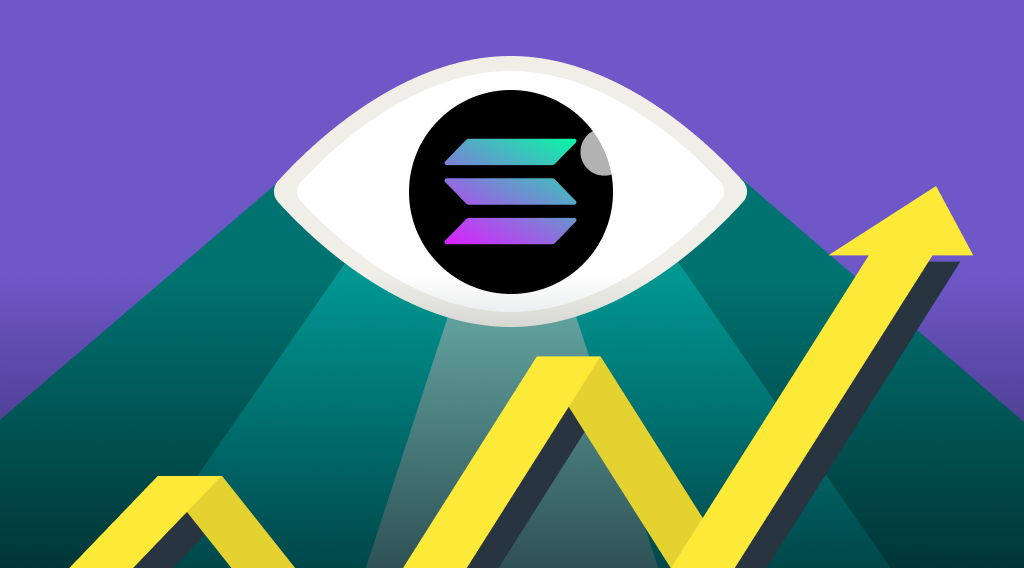 The main problems faced by blockchain networks today are decentralization, security, and scalability. Solana is one of the popular crypto projects that tries to solve these issues by proposing a hybrid consensus mechanism that compromises on decentralization to maximize speed. Solana's innovative model combines a unique Proof-of-History (PoH) algorithm with the lightning-fast synchronization engine, which is a version of Proof-of-Stake (PoS). Because of this, the Solana network can theoretically process over 710,000 transactions per second (TPS) without any scaling solutions needed. Read more about Solana price prediction in the new StealthEX article.
| | | |
| --- | --- | --- |
| Current SOL crypto price | SOL price prediction 2022 | SOL Coin price prediction 2025 |
| $31.69 | 39.59 | $35.63 |
In addition, Solana's third-generation blockchain architecture is designed to facilitate smart contracts and dApp creation. The project supports an array of DeFi platforms as well as NTF marketplaces. Due to its innovative features, the blockchain's native cryptocurrency, SOL, has become an immensely popular asset.
Solana Price Prediction
TechNewsLeader SOL Price Prediction 2025
TechNewsLeader experts think that SOL crypto is going to rise in price over time, and by 2031, the price will skyrocket up to $1,145.13. As earlier predictions, the website experts state that in 2025 SOL price will go up to $111.55 (+252%). Additionally, TechNewsLeader claims that in 2027, Solana will cost up to $230.95 per coin.
PricePrediction Solana Price Prediction 2030
PricePrediction analytics believe that Solana's earning potential is +60% in one year and +650% in five years. They provide a very positive forecast for Solana that, if true, will see SOL price rise considerably over time. Based on their predictions, the estimated average SOL price at the end of 2030 will be around $773.72 (+2,341%). At the end of 2031, the maximum SOL crypto price may reach $1,289.81 (+3,970%).
DigitalCoinPrice SOL Crypto Price Prediction 2030
DigitalCoinPrice are way more careful in their predictions. The website's experts believe that in 2025, the minimum SOL crypto price may be equivalent to $77.28 per coin (+143%), while in 2030 it will reach a higher price level of $175.61 (+454%).
Long-term forecasts for SOL crypto price vary. Although predicting markets more than a decade down the line is very speculative, some crypto enthusiasts and commentators have forecasted Solana's metrics for 2040. For instance, CrowdWisdom are very optimistic: according to their claims, Solana coin will reach a staggering $3,922. To touch this mark, Solana has to gain a minimum of 30% a year. However, SOL whales have been reducing their holdings lately, so it seems that Solana might lose its position, at least for a while.
SOL Coin Price Chart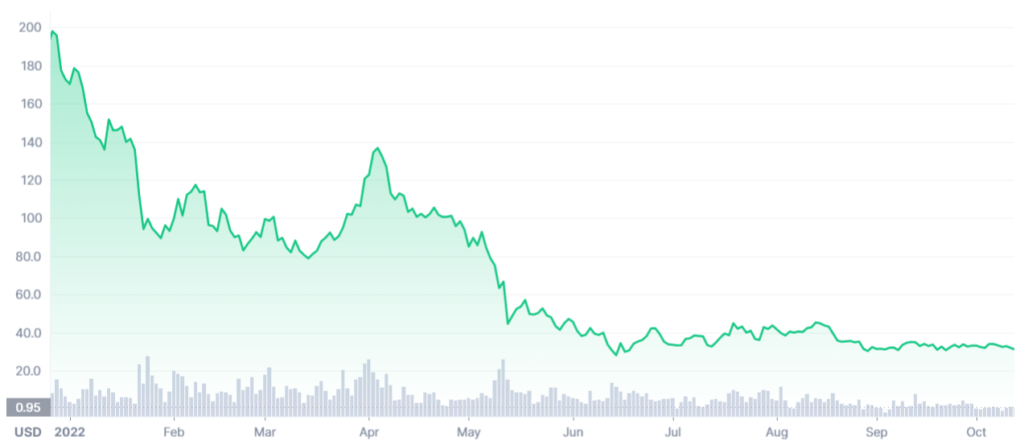 | | |
| --- | --- |
| Current Price | $31.69 |
| Market Cap | $11,327,797,067 |
| Volume (24h) | $685,160,164 |
| Market Rank | #9 |
| Circulating Supply | 357,458,960.44 SOL |
| Total Supply | 511,616,946 SOL |
| 7 Day High / Low | $34.46 / $31.18 |
| All-Time High | $260.06 Nov 6, 2021 |
Source: CoinMarketCap, 11 October 2022
SOL Coin Price Technical Analysis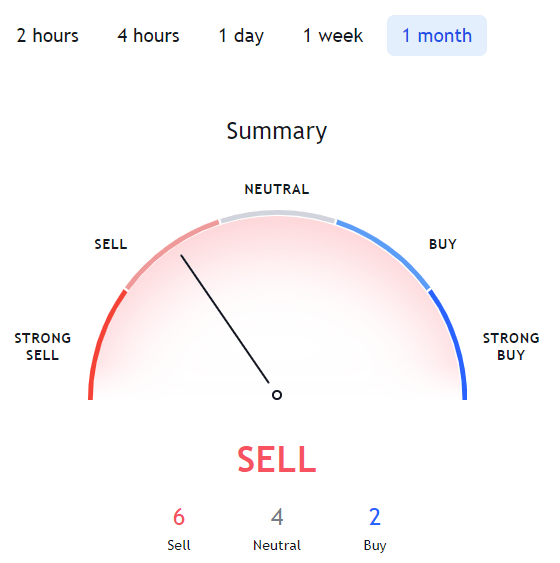 Source: Tradingview, Data was taken on October 11, 2022
What Is Solana? Overview
Solana is an open-source project implementing a new, high-performance, permissionless blockchain. The project's headquarters are based in Geneva, Switzerland. Founded in 2017, Solana was created by Anatoly Yakovenko, a systems engineer who had recently quit his job at semiconductor giant Qualcomm.
Solana's architecture aims to demonstrate a set of software algorithms that eliminate software as a performance bottleneck when combined with a blockchain. Solana is a blockchain platform designed to host decentralized, scalable applications and can process many more transactions per second while charging lower transaction fees than its rival blockchains. The blockchain has a number of very distinctive features that make it stand out from the majority of crypto projects.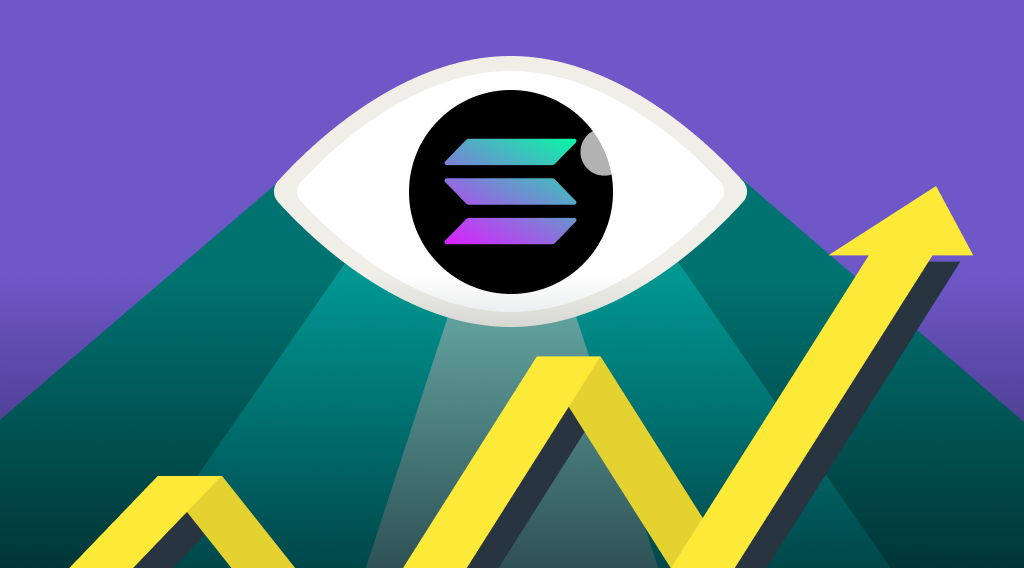 Solana Features
One of the most important features of the blockchain is its scalability. Solana can quickly add multiple properties to its existing network, whether its building applications or mining SOL tokens, this network can perform it all within microseconds. The cryptocurrency is therefore often referred to as 'Ethereum's competitor.'
If we continue comparing Solana to other projects, then we can safely say that Cardano and Litecoin have slower processing speeds and are able to process 257 transactions (Cardano) and 56 transactions (Litecoin) in a single second. Solana, the fastest blockchain network, can process 50,000 transactions in a single second, its average transaction confirmation time is instantly that means Solana can quickly validate transactions and add blocks to its network. That alone makes the project stand out among a multitude of blockchains.
Another vital feature is Solana's consensus mechanism. Bitcoin's blockchain network follows a Proof-of-Work consensus, however, it is quite complex and slows down the speed of transactions. Keeping in consideration the disadvantages of the PoW system, PoH (Proof-of-History) was introduced. In simple terms, it means that a new block can be added to the blockchain network without any mutual agreement. PoH increases the speed of transactions, and it also provides an efficient blockchain network, while keeping a track record of all the transactions.
Solana System
The blockchain has a number of notions that are attributed only to this network. Among them are:
Tower Byzantine Fault Tolerance (BFT) algorithm: The BFT system is like a safety shield for the Solana ecosystem. It ensures that a particular node failure doesn't impact the working of the entire system. This algorithm enables the nodes to continue working even after numerous failures.
Gulfstream: Gulfstream is a system that puts an end to 'memepool needs.' Memepool can be thought of as a waiting area, where all the unprocessed transactions wait for their turn. Solana's network can manage a memory pool size of 1,00,00 transactions.
Sealevel: Solana enables multiple smart contracts to run at the same time. This saves time and makes Solana a cost-efficient blockchain network. The technology which enables Solana to run multiple smart contracts at the same time is known as 'sealevel.'
Cloudbreak: Solana follows a horizontal scaling method, the horizontal scaling method enables Solana to increase its scalability. Cloudbreak organizes a database that can read and write transaction input. This method is also responsible for establishing a connection between hardware and software.
Pipeline: Most of the tasks in Solana's ecosystem are segregated to ensure fast processing of transactions. Solana assigns the input data to different hardwares that are involved in the network. Multiple hardware quickly validates the information blocks via a process known as pipelining.
Turbine: Solana divides different blockchain nodes in smaller packets, the main purpose of this process is to increase the speed of transactions. Smaller packets of information can be quickly validated, it also helps solana to address issues related to bandwidth.
What Is a Solana Cluster?
A cluster is a set of computers that work together and can be viewed from the outside as a single system. A Solana cluster is a set of independently owned computers working together (and sometimes against each other) to verify the output of untrusted, user-submitted programs. A Solana cluster can be utilized any time a user wants to preserve an immutable record of events in time or programmatic interpretations of those events.
One use is to track which of the computers did meaningful work to keep the cluster running. Another use might be to track the possession of real-world assets. In each case, the cluster produces a record of events called the ledger. It will be preserved for the lifetime of the cluster. As long as someone somewhere in the world maintains a copy of the ledger, the output of its programs (which may contain a record of who possesses what) will forever be reproducible, independent of the organization that launched it.
SOL, Solana's Native Token
A SOL is the name of Solana's native token, which can be passed to nodes in a Solana cluster in exchange for running an on-chain program or validating its output. The system may perform micropayments of fractional SOLs, which are called lamports. They are named in honor of Solana's biggest technical influence, Leslie Lamport. A lamport has a value of 0.000000001 SOL.
Solana has a total supply of 511.6 million SOL tokens, 357 million of which have already entered the market. If considered by market capitalization, Solana is the ninth-largest cryptocurrency company. Larger rivals include Bitcoin, Ethereum, Tether, USD Coin, BNB, XRP, Binance USD, and Cardano.
Is Solana a Good Investment?
It can be said that Solana is a newer generation of blockchains with a higher throughput and processing times. With its set of unique features, this blockchain may become widely accepted as older blockchains lack the speed that Solana offers. While holding its position as the ninth-largest cryptocurrency project on the market, Solana is perfectly positioned for a big break.
Where to Buy Solana Crypto?
StealthEX is here to help you buy SOL crypto. You can do this privately and without the need to sign up for the service. Our crypto collection has more than 600 different coins and you can do wallet-to-wallet transfers instantly and problem-free.
How to Buy SOL Coin?
Just go to StealthEX and follow these easy steps:
Choose the pair and the amount you want to exchange. For instance, BTC to SOL.
Press the "Start exchange" button.
Provide the recipient address to transfer your crypto to.
Process the transaction.
Receive your crypto coins.

Follow us on Medium, Twitter, Telegram, YouTube, and Reddit to stay updated about the latest news on StealthEX.io and the rest of the crypto world.
Don't forget to do your own research before buying any crypto. The views and opinions expressed in this article are solely those of the author.
crypto price prediction
price analysis
price prediction
SOL
Solana
Recent Articles on Cryptocurrency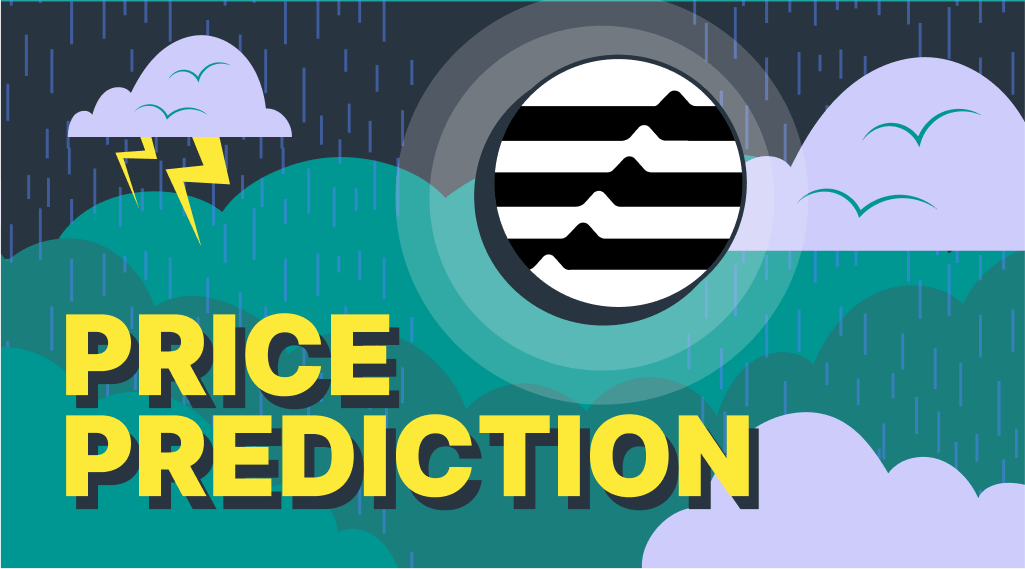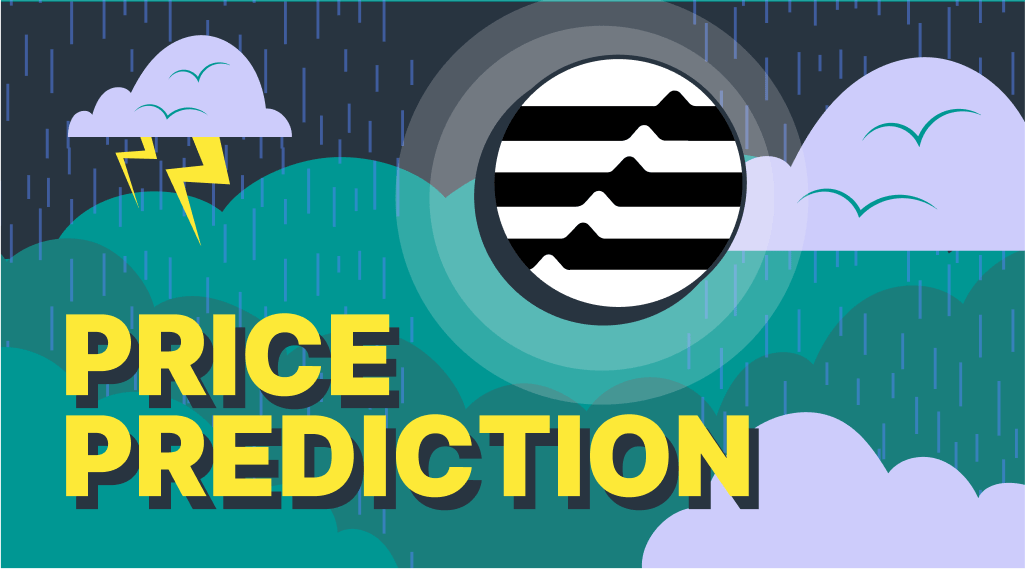 March 17, 2023
Price Prediction
APT Coin Price Prediction: Is Aptos Crypto a Good Investment?
Is Aptos crypto a good investment? APT coin price prediction 2030 shows that Aptos price may rise by 1500 percent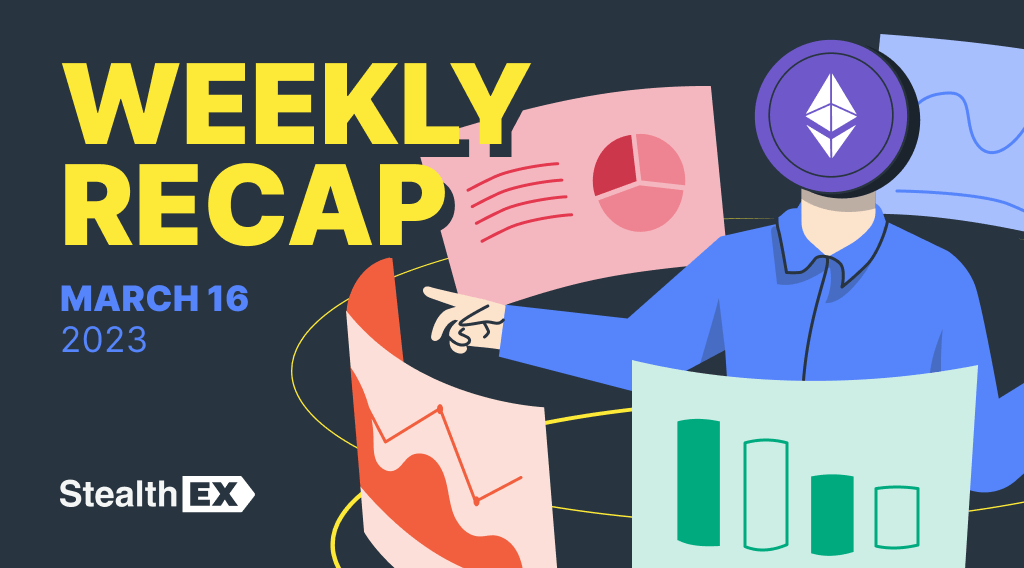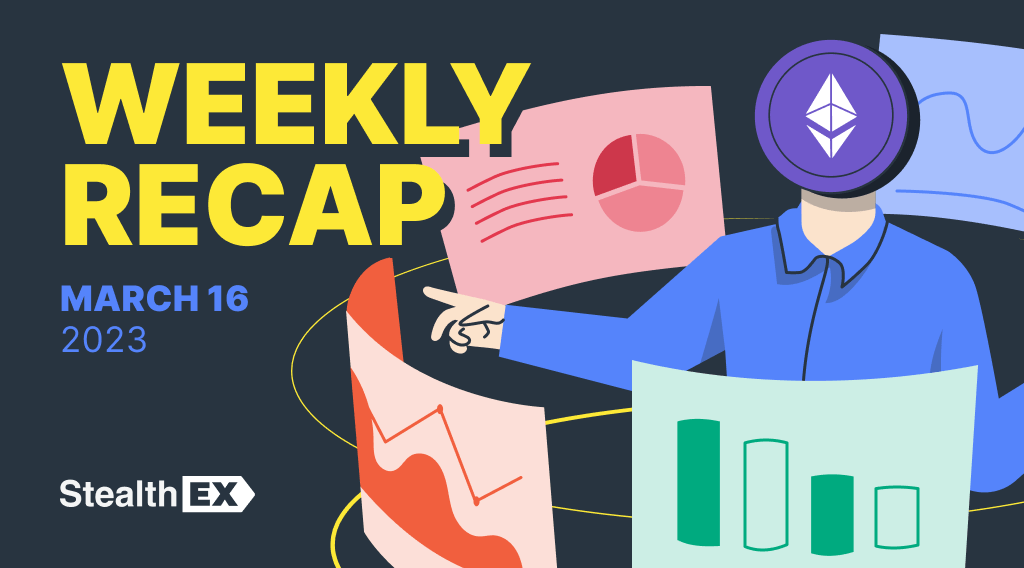 March 16, 2023
Crypto World
Crypto Market Week in Review: March 16, 2023
Let's look at the most important news from the crypto market, and there are a lot of them this week