Chainlink Price Prediction: Is Chainlink a Good Investment?
February 26, 2021
Price Prediction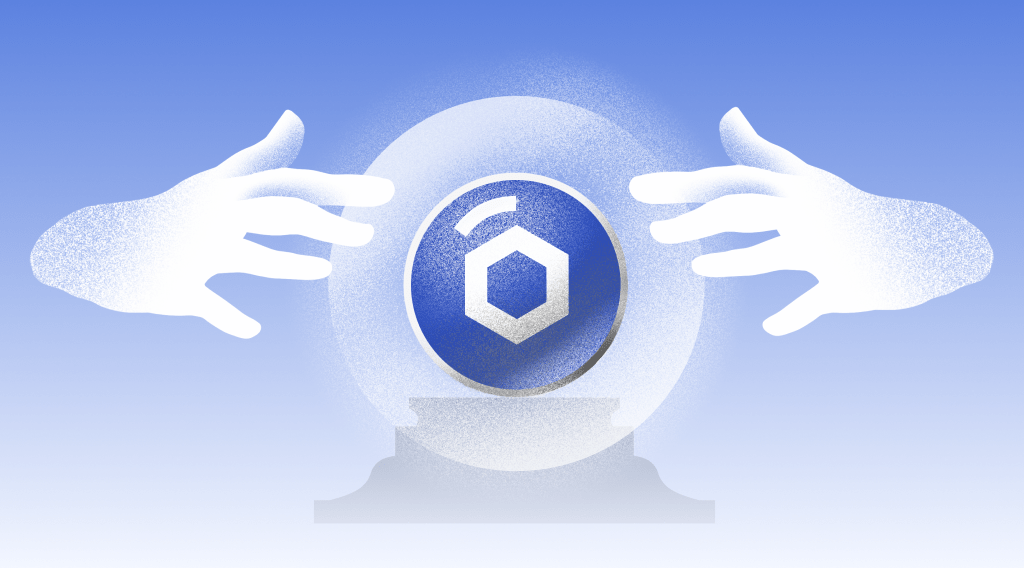 What Is Chainlink Crypto?
Chainlink is a decentralized network of oracles that connects smart contracts on any blockchain with external services. The project was developed by Sergey Nazarov and Steve Ellis in 2017. The Chainlink team's main goal is to create a future powered by universally connected smart contracts.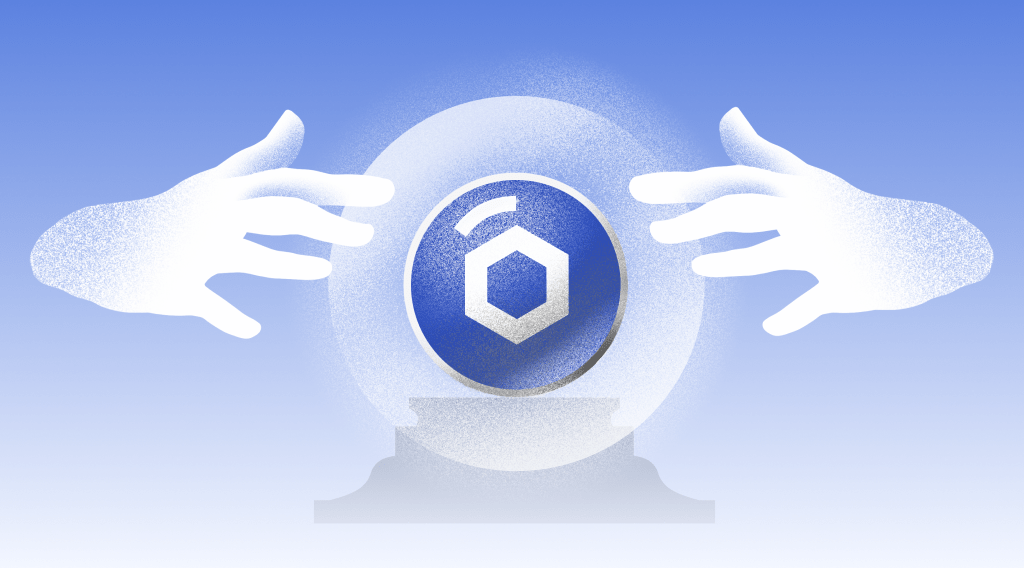 Basically, the Chainlink platform enlarges the smart contract's potential by providing access to information from data providers, web APIs, enterprise systems, cloud services, IoT devices, payment systems, and much more.
What Is LINK Coin?
Chainlink has its native digital currency called LINK that is used to reward node operators.
Nowadays Chainlink cryptocurrency is among the TOP 10 cryptocurrencies by market capitalization
Chainlink Achievements
According to the project's official website, there were the following Chainlink news and updates:
Achieved major scalability upgrade with the mainnet launch of Off-Chain Reporting.
Announced the Spring 2021 Chainlink Virtual Hackathon that is geared toward smart contract developers with all levels of experience who are ready to jump-start new projects.
Introduced the Chainlink On-Chain Data Directory: Data.eth.
Announced the Chainlink Builders Program to thank developers in the Chainlink community for building, documenting, and helping others.
Announced that Chainlink Verifiable Random Function is live on the Ethereum mainnet.
Introduced the Chainlink Community Grant Program.
Chainlink Future Plans
The Chainlink project doesn't have an official roadmap. In the near future, we can expect that Chainlink will continue to focus on the security and reliability of its oracle network.
"What we might see in 2021 is more web and enterprise systems that aren't using a blockchain, but are using Chainlink to prove things to them. And the fact that Chainlink can prove something to them might be valuable separately from proving it to a blockchain." – Sergey Nazarov, Chainlink CEO
Chainlink Price History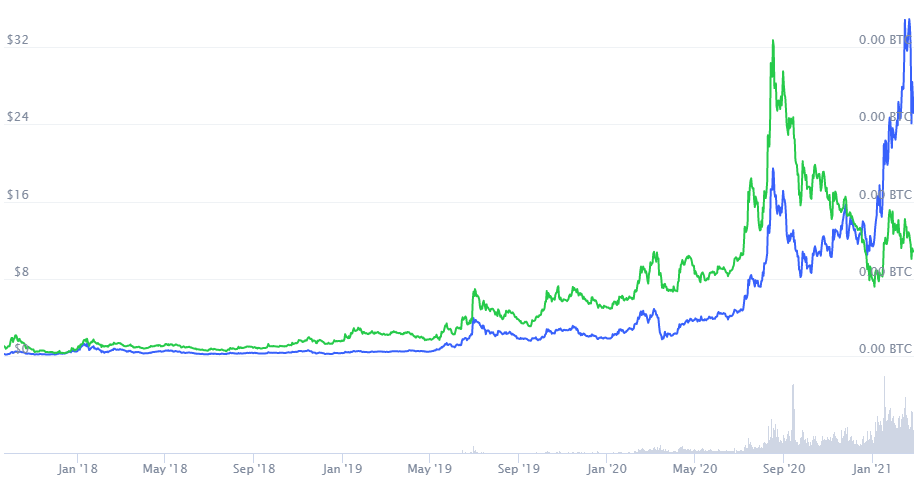 Source: CoinMarketCap, Data was taken on 26 February 2021
LINK Price Now
| | |
| --- | --- |
| Current Price | $24.46 |
| Market Cap | $9,996,763,681.30 |
| Volume (24h) | $2,016,768,740.36 |
| Market Rank | #9 |
| Circulating Supply | 408,509,556 LINK |
| Total Supply | 1,000,000,000 LINK |
| 7 Day High / Low | $21.20 / $36.83 |
| All-Time High | $36.83 Feb 20, 2021 |
Source: CoinMarketCap, Data was taken on 26 February 2021
Chainlink Technical Analysis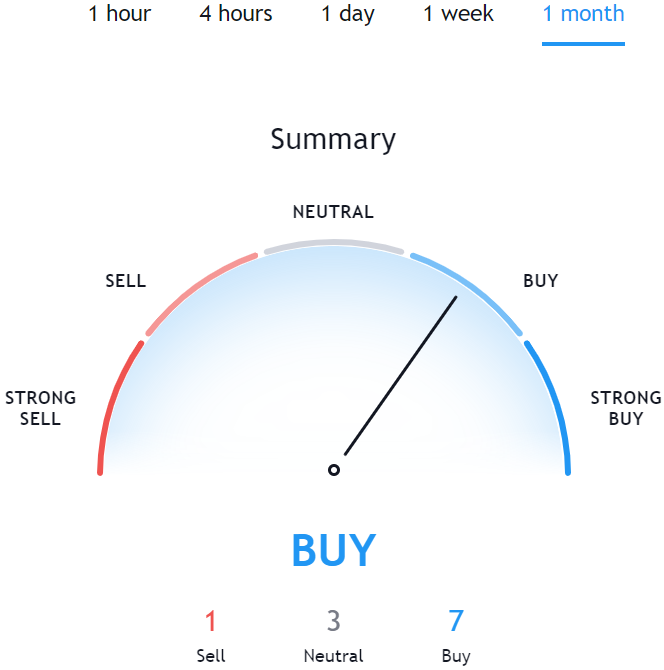 Source: Tradingview, Data was taken on 26 February 2021
Chainlink Price Prediction
TradingBeasts LINK Coin Price Prediction
TradingBeasts thinks that the LINK token's expected maximum price may reach $29.05 (+18.77%) during April 2021. By the end of the year 2021, the maximum LINK coin price can soar up to the level of $32.143, while Chainlink crypto's average price will stay around the level of $25.714 (+5.13%) per coin.
Wallet Investor Chainlink Price Prediction
Wallet Investor analytics says that the Chainlink cryptocurrency is an awesome option for a long-term investment. With a 5-year investment, the revenue is expected to be around +477.79%.
LINK coin's price has the potential to grow up to the level of $50.687 (+107.22%) per coin already by the end of December 2021.
DigitalCoinPrice LINK Coin Price Prediction
DigitalCoinPrice also says that the Chainlink coin is a profitable investment and its price will increase in the future. The LINK coin's average price may increase and reach $40.93 (+67.33%) per coin by the end of December 2021.
Long Forecast Chainlink Price Prediction
According to Long Forecast's opinion, the Chainlink maximum price can reach the mark of $49.93 (+104.13%) per coin by the end of 2021. While Link coin's minimum price is expected to be $41.80 (+70.89%) per coin.
Is Chainlink a Good Investment?
As you can see all analytics have very positive price predictions for Chainlink cryptocurrency. You should remember that no one knows for 100% what the future will bring to the Chainlink project.
Where to Buy Chainlink?
One thing is for sure – if you are looking for the best platform to buy Chainlink cryptocurrency – StealthEX is here for you.
How to Buy Chainlink?
Exchange LINK crypto on StealthEX with a low fee.
You can study a detailed article with an exchange guide, watch a tutorial video on our YouTube channel, or just go to StealthEX and follow these easy steps:
Choose the pair and the amount for your exchange. For example, BTC to LINK.
Press the "Start exchange" button.
Provide the recipient address to which the coins will be transferred.
Move your cryptocurrency for the exchange.
Receive your LINK coins!
Follow us on Medium, Twitter, Telegram, YouTube, and Reddit to get StealthEX.io updates and the latest news about the crypto world. For all requests message us via [email protected]
The views and opinions expressed here are solely those of the author. Every investment and trading move involves risk. You should conduct your own research when making a decision.
Chainlink
crypto price prediction
LINK coin
price analysis
price prediction
Recent Articles on Cryptocurrency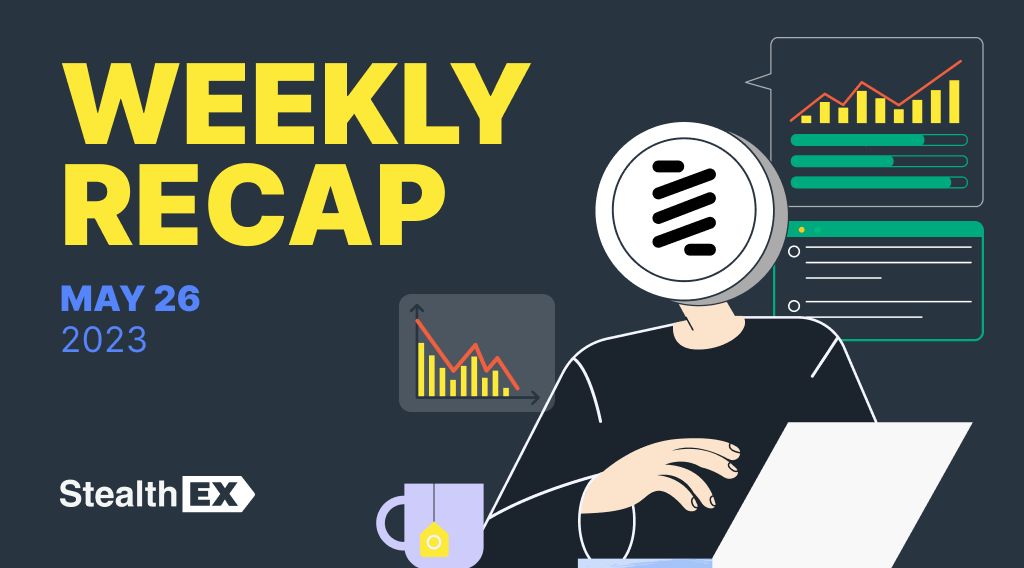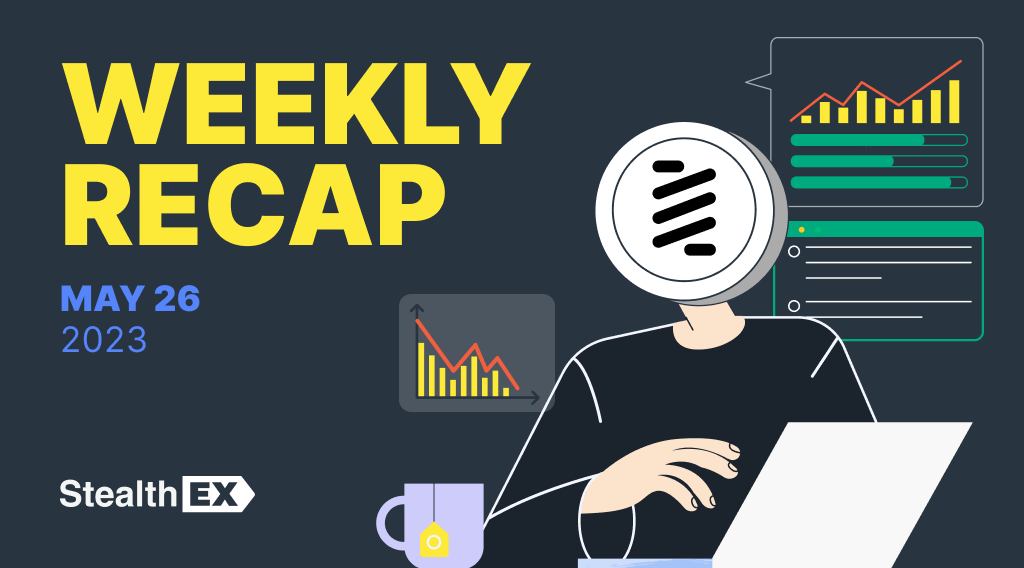 May 26, 2023
Crypto World
Review of the Crypto Market: May 26, 2023
Dive into the crypto market's weekly trends: get the detailed analysis and major news for May 20-26, 2023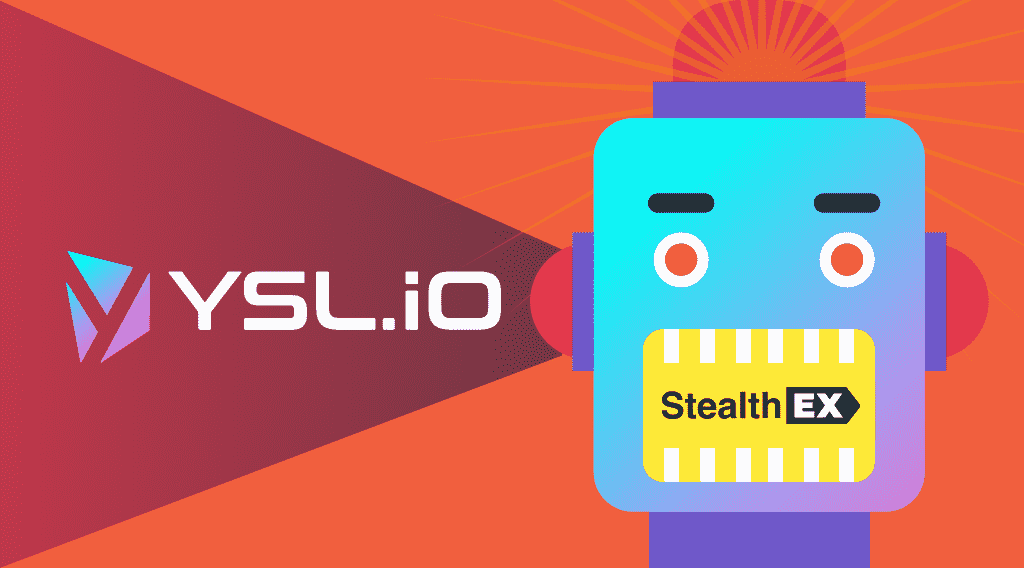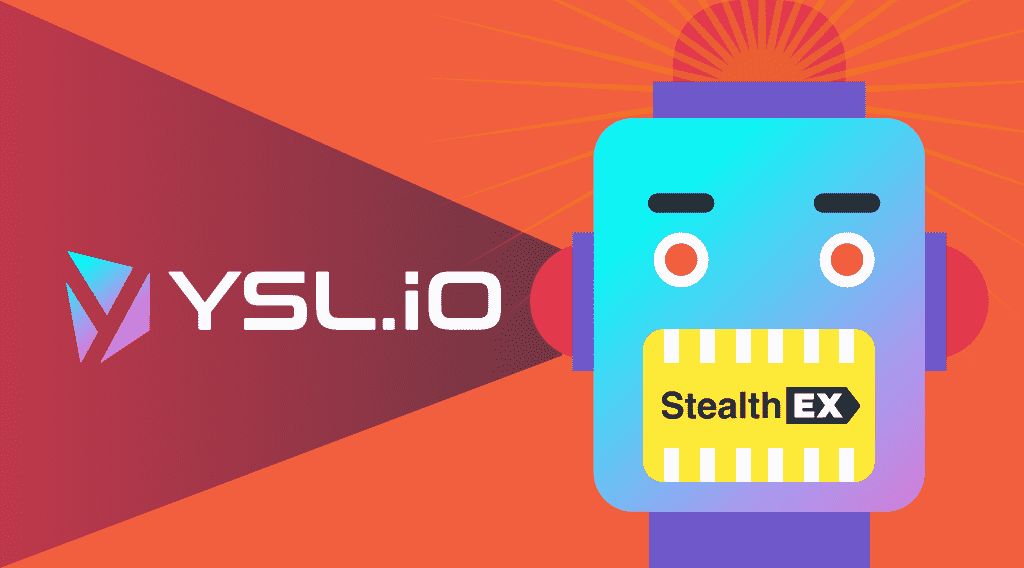 May 25, 2023
Our News
StealthEX Has Been Integrated into ChainZap by YSL.IO
Instant crypto exchange StealthEX partners with DeFi 3.0 protocol YSL.IO for seamless integration into ChainZap