Ethereum Price Prediction 2021
October 22, 2020
Price Prediction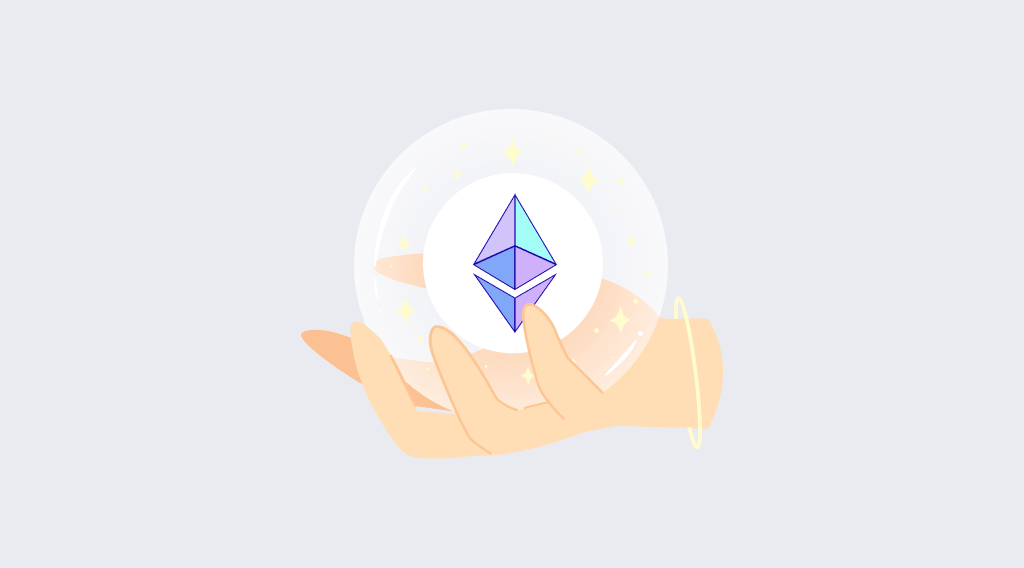 What is Ethereum (ETH)?
Ethereum is a global, open-source distributed computing platform based on blockchain technology with smart contracts functionality. The main feature of the platform that it is allows developers to build and launch decentralized applications. The Ethereum project was originally created by Vitalik Buterin and launched in 2015.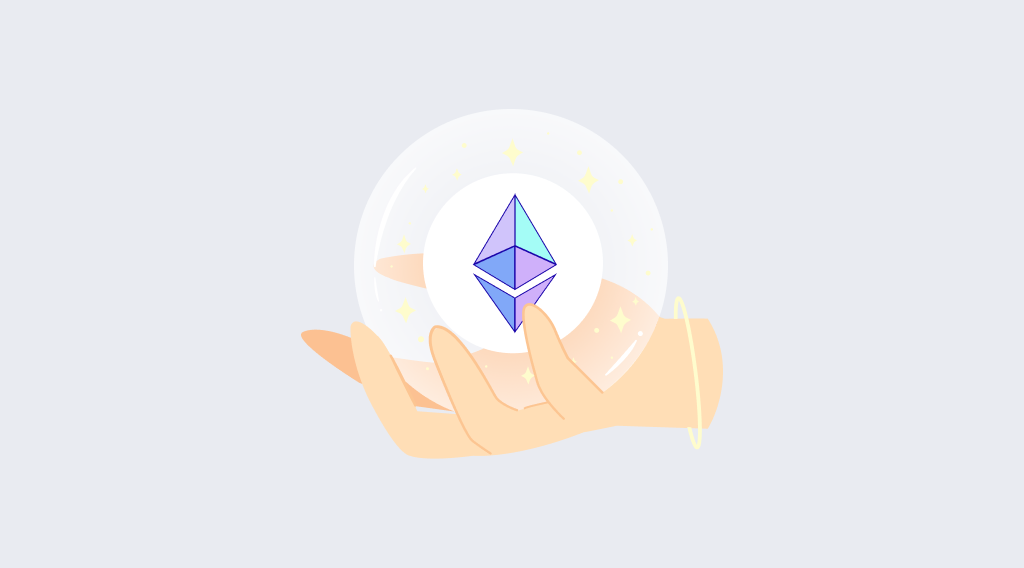 Ethereum has its own internal cryptocurrency called Ether (ETH) which serves as means of payment as well as fueling and securing the Ethereum network.
Nowadays Ethereum is the world's leading programmable blockchain. Thousands of DApps already created on the basis of Ethereum blockchain technology. Ethereum is also the second digital currency by market capitalization after Bitcoin.
Ethereum future plans and achievements
Recently the project has the following main updates and news:
• Ethereum celebrated the fifth anniversary.
• Medalla testnet was launched.
• The developers redesigned Ethereum's website and added some fresh illustrations.
• The Ethereum team launched a new framework that will help users and developers.
• Ethereum.org was translated into 30 languages.
• Spadina Launchpad was announced.
• EIP 2982: Serenity Phase 0 was released.
• Zinken – eth2 testnet was announced.
In the near future, the Ethereum team will continue working on the launch of Ethereum 2.0. According to the project official roadmap, Eth2 is a long-planned upgrade to the Ethereum network, giving it the scalability and security it needs to serve all of humanity.
Ethereum Price History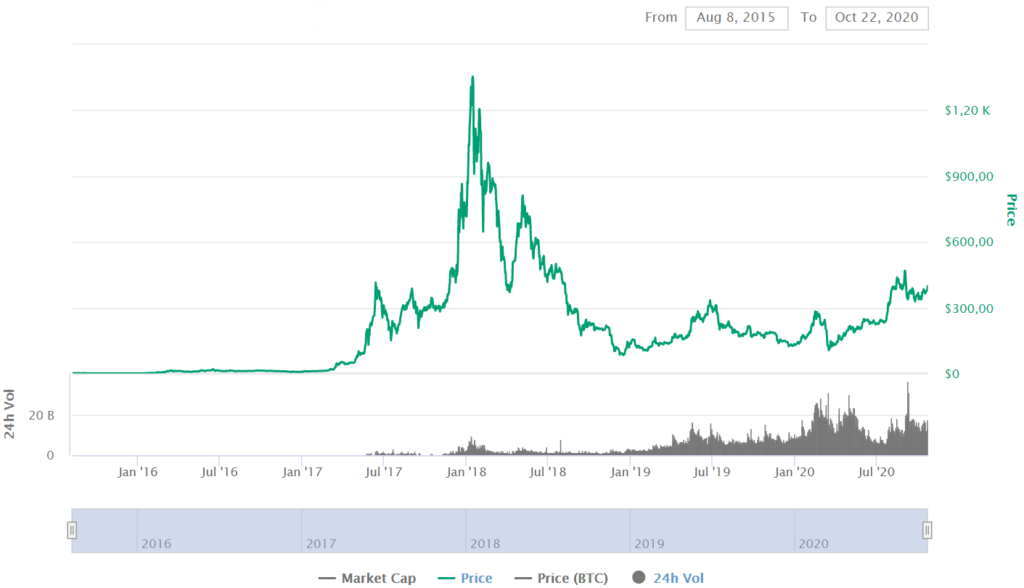 | | |
| --- | --- |
| Current Price | $397.99 |
| Market Cap | $44,784,928,052 |
| Volume (24h) | $18,038,603,226 |
| Market Rank | #2 |
| Circulating Supply | 113,094,863 ETH |
| Total Supply | 113,094,863 ETH |
| 7 Day High / Low | $400.63 / $362.60 |
Source: CoinMarketCap, Data was taken on 22 October 2020.
Experts Ethereum Price Predictions
Alexis Ohanian, Reddit co-founder
Back in 2018, Alexis Ohanian predicted a very optimistic future of cryptocurrencies. He thinks that Ether price will hit $1,500.
Simon Dedic, BlockFyre CEO
The famous investment expert Simon Dedic thinks that in the future the Ethereum price will go up and reach the mark of $9,000.
Nigel Green, deVere Group CEO
Nigel Green is sure that due to the increasing number of Ethereum technology adoption, Ether price will grow to $2,500 per coin in the near 4-6 months.
Brian Schuster, Ark Capital founder
Mr. Schuster expects that by the year 2024, the Ethereum cryptocurrency price will hit $100,000 per coin.
Ethereum Technical Analysis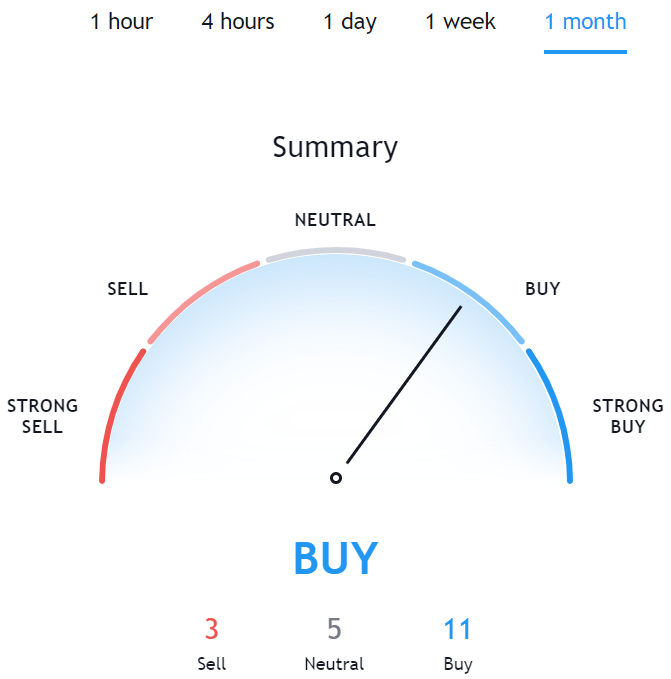 Source: Tradingview, Data was taken on 22 October 2020
Ethereum Price Predictions
TradingBeasts Ether forecast
TradingBeasts analytics thinks that by the end of December 2020 ETH price will be $335.386 (-15.52%) per coin. At the end of the year 2021, the maximum ETH cryptocurrency price will reach $487.857 (+22.89%), while its average price will stay around $390.286 (-1.69%).
Wallet Investor ETH price prediction
According to the Wallet Investor Forecast System, ETH is a good long-term investment. By the end of December 2020, Ethereum may hit a maximum price of $603.739 (+52.08%) while its average price will stay around the mark of $462.435 (+16.48%). By the end of 2021, Ethereum's average price is expected to be $534.109 per coin (+34.54%).
DigitalCoinPrice Ether price prediction
Based on DigitalCoinPrice forecast Ethereum is a beneficial investment. The ETH average price may hit the mark of $820.37 (+106.64%) by the end of December 2020. While by end of the next year its average price will be around $958.69 (+141.48%).
Longforecast ETH coin price prediction
According to Longforecast analyses, ETH crypto may reach $432 (+8.82%) per coin by the end of December 2020. By the end of 2021, the Ether price may reach $566 (+42.57%) per coin.
As you can see there are a lot of Ethereum forecasts, but no one knows for 100% what will happen with its price. One thing is for sure – if you are looking for the best platform to exchange cryptocurrency – StealthEX is here for you.
How to buy Ethereum at StealthEX
ETH is available for exchange on StealthEX with a low fee. Follow these easy steps:
✔ Choose the pair and the amount for your exchange. For example, BTC to ETH.
✔ Press the "Start exchange" button.
✔ Provide the recipient address to which the coins will be transferred.
✔ Move your cryptocurrency for the exchange.
✔ Receive your ETH coins!
Follow us on Medium, Twitter, Facebook, and Reddit to get StealthEX.io updates and the latest news about the crypto world. For all requests message us via [email protected]
The views and opinions expressed here are solely those of the author. Every investment and trading move involves risk. You should conduct your own research when making a decision.
October 22, 2020
ETH
ETH price prediction
Ethereum
Ethereum price prediction
price prediction
Recent Articles on Cryptocurrency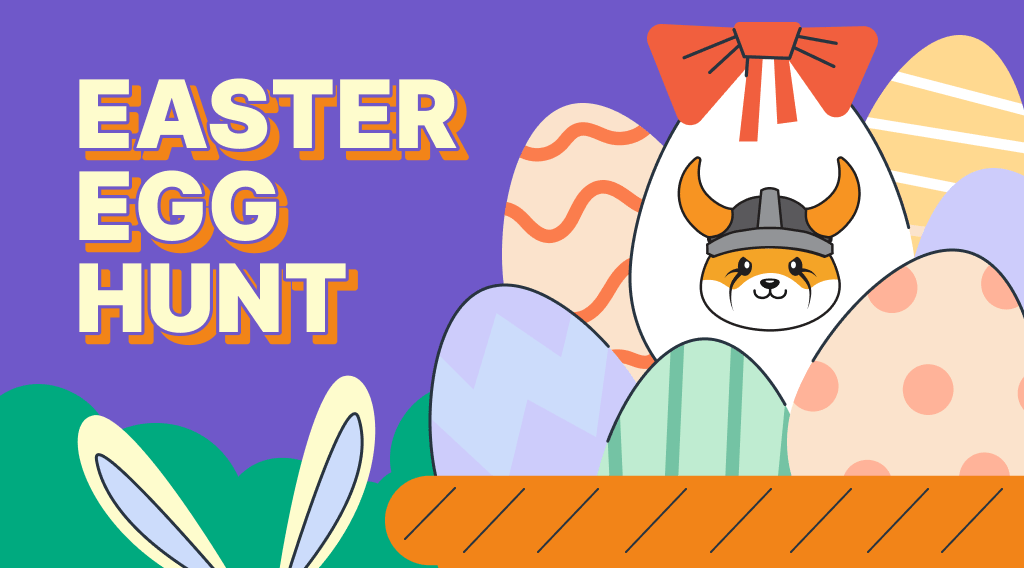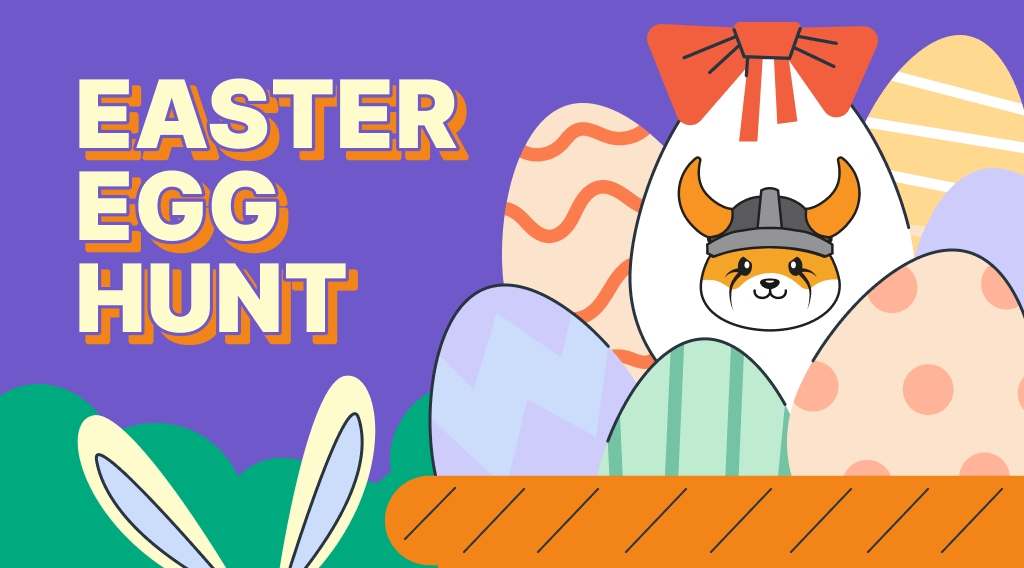 March 30, 2023
Our News
Join StealthEX Easter Egg Hunt & Win from 8M $FLOKI Prize!
Win a share of 8M $FLOKI in Easter Egg Hunt! Solve the secret word & join the fun. Good luck!…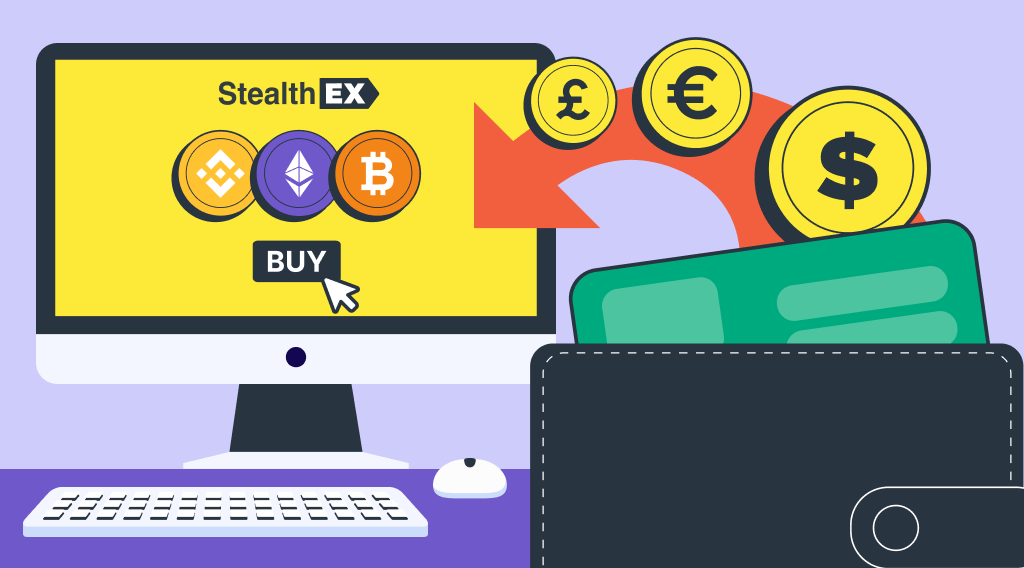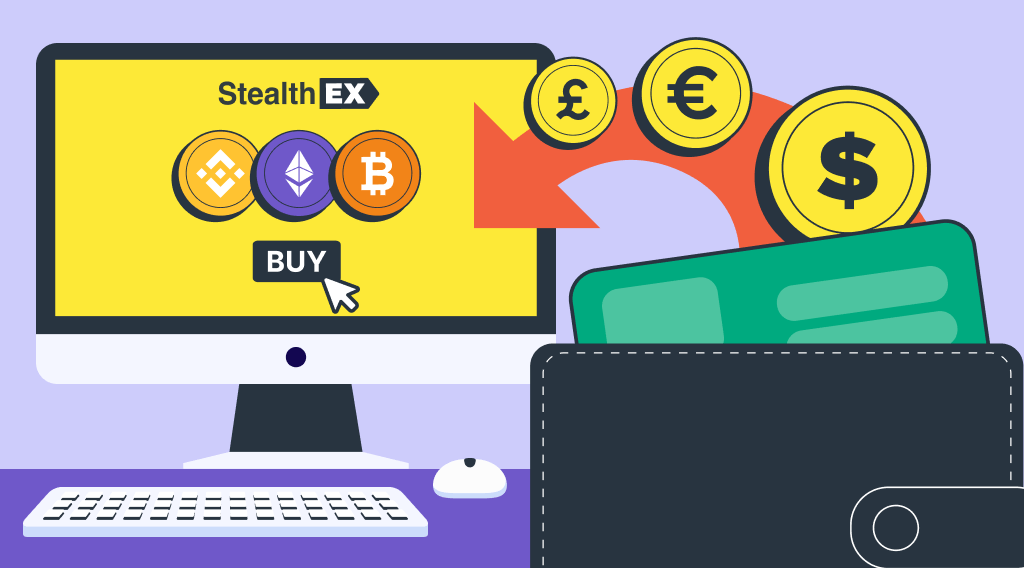 March 29, 2023
Our News
Buy Crypto with Credit Card: Fast & Easy on StealthEX
Buy crypto with a credit card on StealthEX: a secure, user-friendly platform for seamless and convenient transactions.