Monero Price Prediction 2020
February 29, 2020
Price Prediction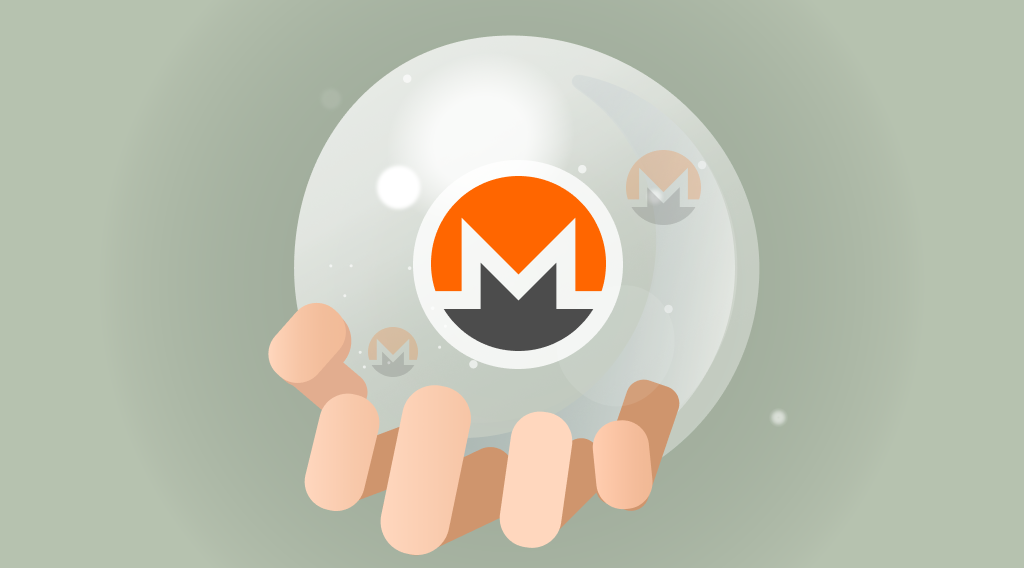 What is Monero (XMR)?
Monero (XMR) is a completely anonymous decentralized cryptocurrency, founded in 2014 as a result of the fork of the Bytecoin. XMR is really anonymous, safe and absolutely untraceable currency, which is why it is often called "anonymous crypto No. 1".
The creators of Monero made a lot of efforts to make their coin reliable and secure like:
• The use of "Ring Signatures".
This technology allows you to "shuffle" all public keys, which eliminates the possibility of identifying any of the participants in the system.
• Stealth (one-time) Addresses.
Monero uses a unique protocol that creates one-time addresses. This allows you to hide information about the payee, the balance of an account, etc.
• High level of hack protection.
Cryptographic algorithms provide security for coins stored in wallets.
Monero Coin Statistics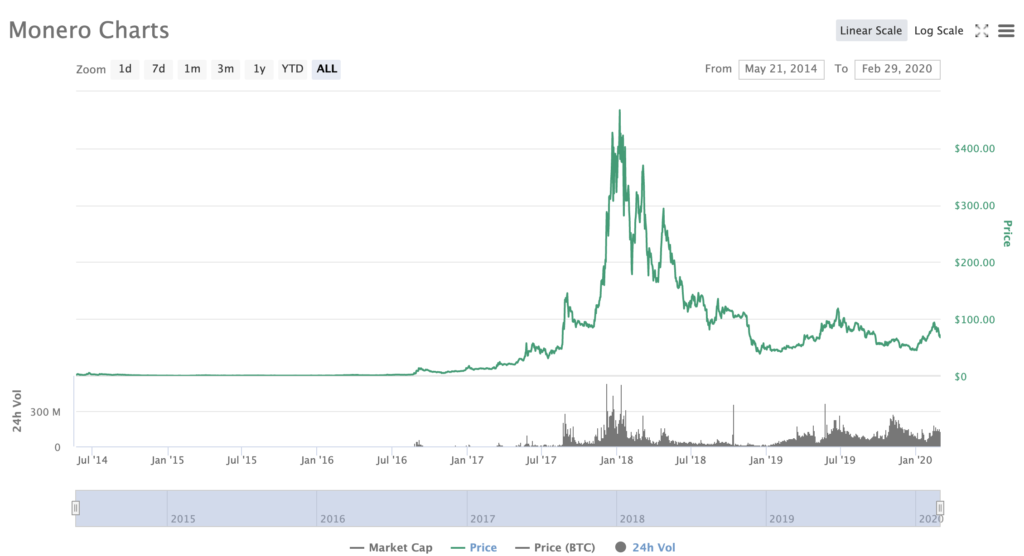 | | |
| --- | --- |
| Current Price | $67.59 |
| ROI since launch | 2,632.48% |
| Market Cap | $1,180,453,797 |
| Market Rank | #13 |
| Circulating Supply | 17,463,930 XMR |
| Total Supply | 17,463,930 XMR |
Source: CoinMarketCap, Data was taken on 29 February 2020.
Monero achievements and future plans
In 2019 Monero has the following history important updates:
• In March 2019 during the planned hard fork, XMR protocol was updated to version 0.14 (Boron Butterfly). The changes included a mandatory payment identifier for all transactions, a more efficient ring signature technology (RingCT) and a new algorithm of maximum block size achievement.
• Configuring the PoW algorithm. Boron Butterfly has made some changes to the Proof-Of-Work consensus algorithm. As a result of the upgrade, the hash rate dropped by almost 70% – from 1 GH / s to 270 MH / s.
• The main feature of the second hard fork called Carbon Chamaeleon (December 2019) was the activation of the new RandomX algorithm. After upgrade, the network hash rate increased from 300 MH / s to more than 1 GH / s.
• At the end of 2019, Ricardo 'Fluffypony' Spagni, stepped down as lead maintainer of Monero project. His successor became a person under the pseudonym Snipa.
• A special MoneroTipBot was released for the Telegram messenger to send Monero.
What to expect in 2020? There is no real roadmap because Monero is a working product trying to adopt new tech as soon as it is usable and safe to use. The main aspects on which XMR project will be working on are the following:
• Anonymity network aggregator for data transmission.
• Second-layer solutions for speed and scalability.
• Additional MRL research papers.
Monero Technical Analysis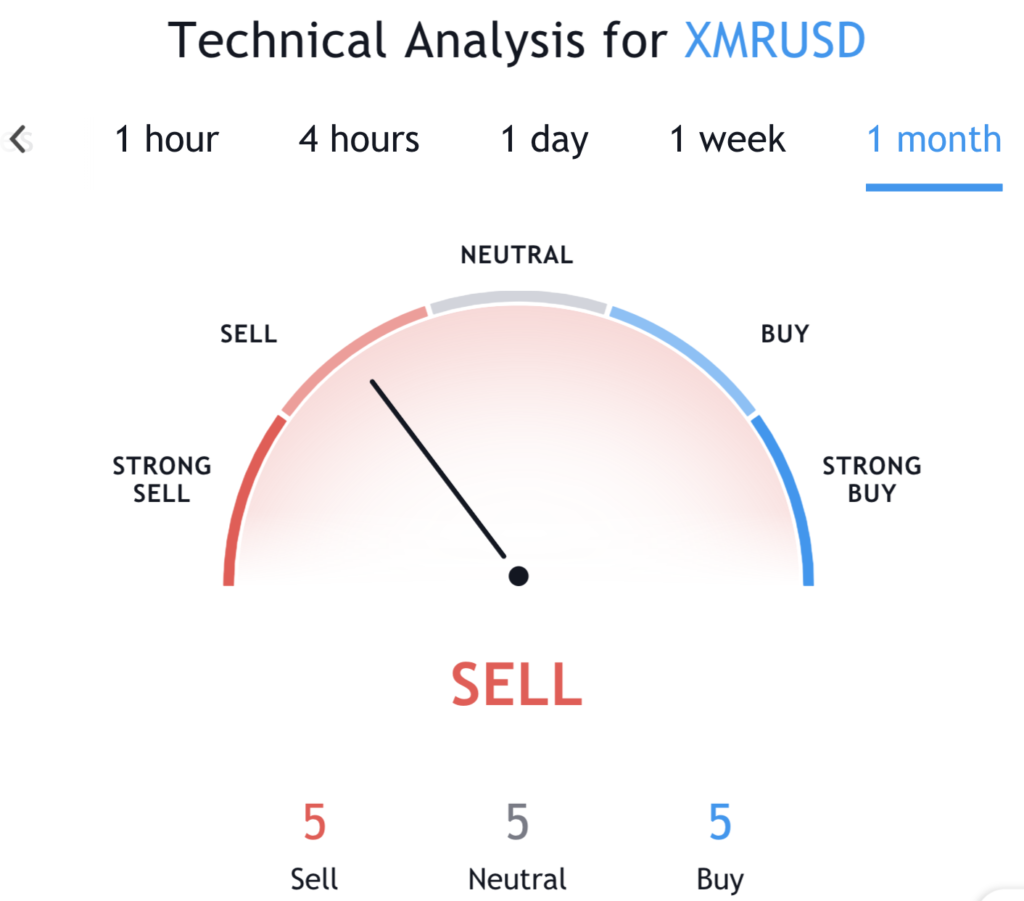 Source: TradingView, the screenshot was taken on 29 February 2020
Monero Price Prediction 2020
TradingBeasts Monero crypto price prediction
The Monero price is forecasted to reach $56.651 by the beginning of March 2020. The expected maximum price is $69.330, a minimum price of $47.145. The Monero price prediction for the end of 2020 is $59.609 (-11.81%).
Wallet investor Monero cryptocurrency price prediction
The Monero average price will be equal to $38.278 at the end of the year 2020 (-43.37%).
Crypto-Rating Monero XMR price forecast
Crypto-Rating deep learning algorithm predicts the XMR price will be at $63.78 (-5.64%) in 6 months. Analysis of the cryptocurrency market shows that Monero's price may reach $50.30 (-25.58%) by the 1st of January 2021 driven by the potential interest from large institutional investors and more regulation expected in the field of digital currencies. The system predicts that XMR will stay around $46.06 (-31.85%) in 2021.
DigitalCoinPrice Monero price prediction
Monero price will be equal to $79.55 in December 2020 (+17.69%)
CryptoInfoBase XMR price forecast
With proper market behavior, Monero's price determination will remain trend-dependent by 2020. The success of Monero projects such as Open Alias ​​and Kovri would be the key growth factor. Without a deep immersion in the Buidl, stunning pumps are unlikely. That is why we set a rather modest goal for XMR at the beginning of 2020: $150 (+121.93%).
Buy Monero at StealthEX
Monero XMR is available for exchange on StealthEX with a low fee. Follow these easy steps:
✔ Choose the pair and the amount for your exchange. For example BTC to Monero (XMR).
✔ Press the "Start exchange" button.
✔ Provide the recipient address to which the coins will be transferred.
✔ Move your cryptocurrency for the exchange.
✔ Receive your coins.
Follow us on Medium, Twitter, Facebook, and Reddit to get StealthEX.io updates and the latest news about the crypto world. For all requests message us via [email protected]
The views and opinions expressed here are solely those of the author. Every investment and trading move involves risk. You should conduct your own research when making a decision.
February 29, 2020
crypto price prediction
Monero
price analysis
price prediction
XMR
Recent Articles on Cryptocurrency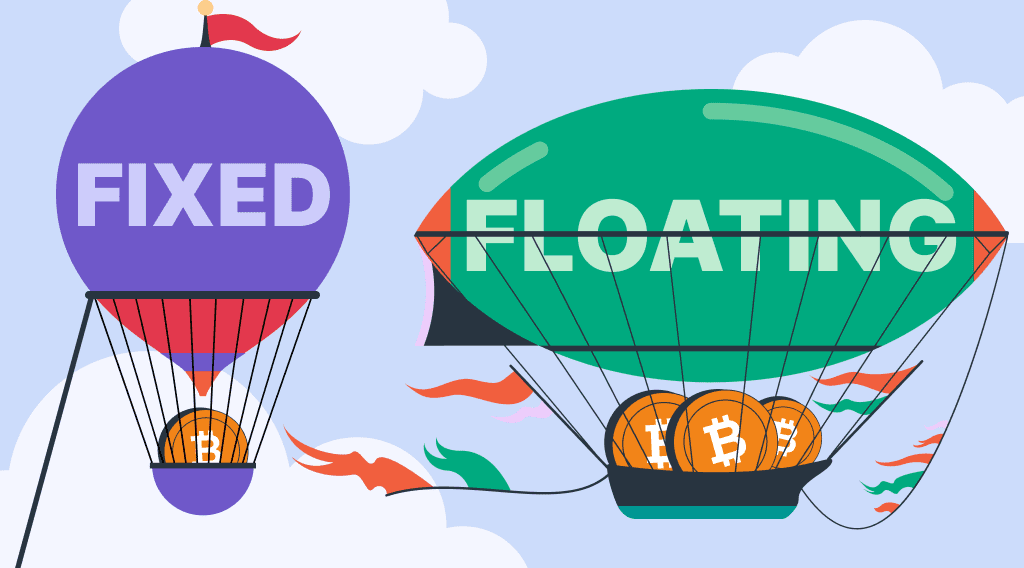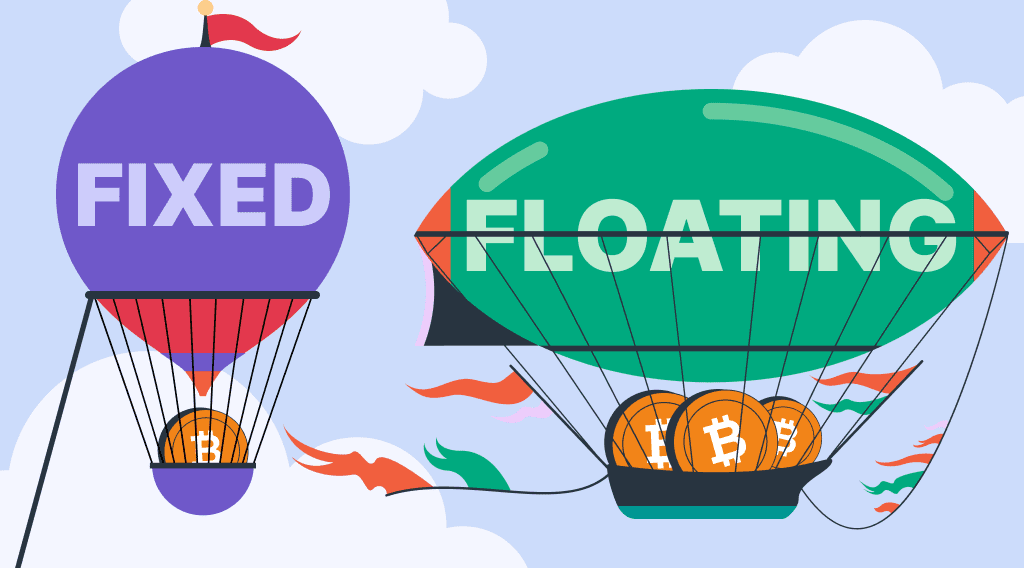 March 24, 2023
Our News
Fixed Exchange Rates on StealthEX — Get Exactly What You Want
Crypto is unstable, exchange rate fluctuations happen quite often — get what you want with exchanges at a fixed rate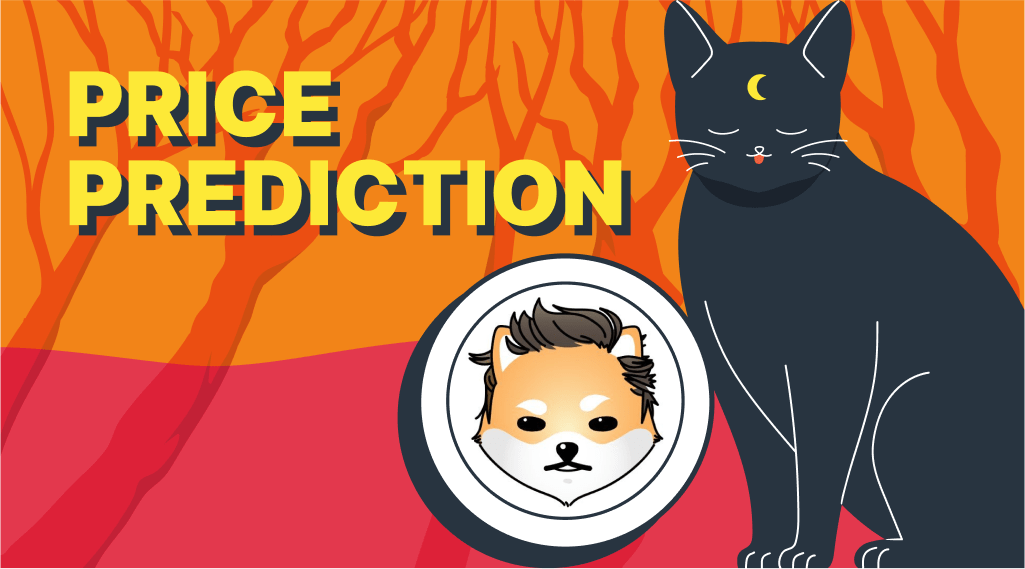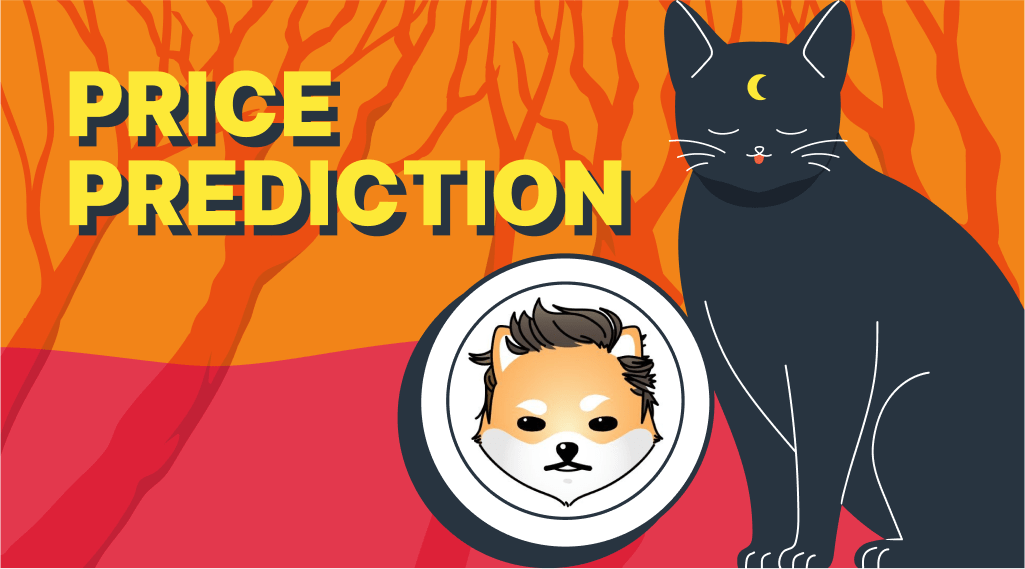 March 23, 2023
Price Prediction
Dogelon Mars Price Prediction, News, and ELON Coin Analysis
Is ELON coin a good investment? Dogelon Mars price prediction 2030 shows that ELON price may rise by 20,000 percent