SKALE Crypto Price Prediction 2030: A Network of the Future?
October 6, 2022
Price Prediction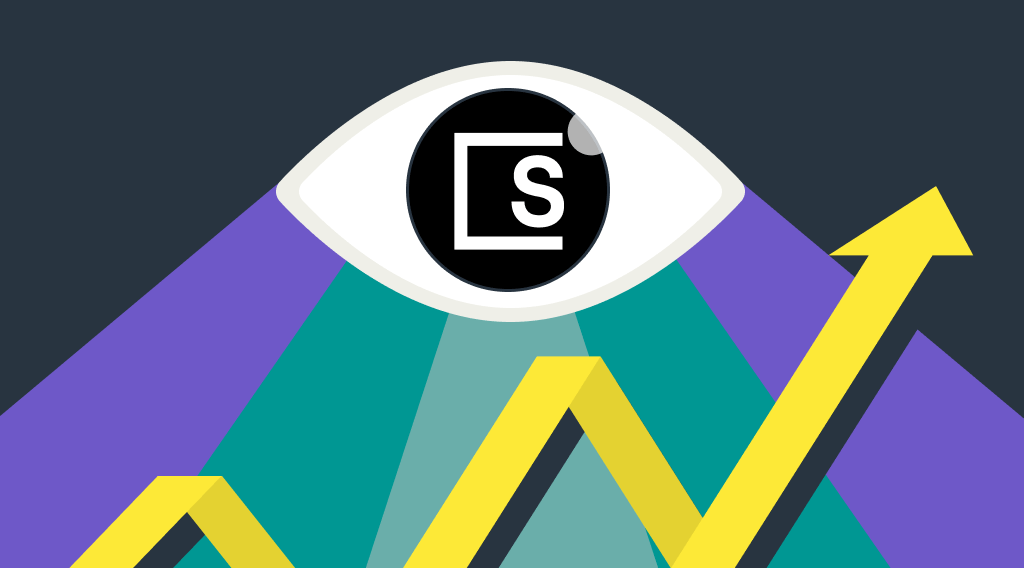 Popular blockchains that see ever-increasing user and developer activity often hit their limits in speed and capacity. At the same time, to move to Web3, we need scalability and a smooth user experience. SKALE is one of the projects built to support the exponential growth of decentralized applications (dApps) on the Ethereum network. Read more about Skale crypto price prediction in the new StealthEX article.
| | | |
| --- | --- | --- |
| Current SKL crypto price | SKL price prediction 2022 | SKL COIN price prediction 2025 |
| $0.03884 | $0.31 | $0.47 |

SKALE blockchain is referred to as the blockchain network of the future, mostly because it is the only blockchain network capable of running an unlimited number of fast, on-demand, pooled-security blockchains with zero end-user gas fees. SKALE is an open-source and community-owned project.
Founded in 2018 by Jack O'Holleran and Stan Kladko, SKALE was designed to improve the overall user experience in the blockchain space. Its vision is to make blockchain applications fast, easy, and free for all users. Through its EVM (Ethereum Virtual Machine)-compatible blockchains, SKALE creates a fast ecosystem to support the development of NFTs, games, dApps, etc.
Skale Crypto Price Prediction
TechNewsLeader SKALE Coin Price Prediction 2025
TechNewsLeader experts think that SKALE crypto is going to rise in price, however, it will happen gradually. The website experts state that SKL price in 2025 will be equivalent to $0.34. (+775%). They even have predictions for 2031, when, according to their estimates, SKALE crypto will go as high as $3.11 (+7,907%).
PricePrediction SKALE Network Price Prediction 2025 and 2031
According to many analytics, SKALE coin earning potential is +80% in one year and +698% in five years. PricePrediction.net analytics also see this cryptocurrency as a promising digital asset, albeit they are less enthusiastic about its ability to give its investors high returns within several years. Based on their forecast, the estimated average SKL price at the end of 2025 will be around $0.14 (+260%). At the end of 2031, the maximum SKL crypto price may reach $1.30 (+3,247%).
DigitalCoinPrice SKL Crypto Prediction 2030
DigitalCoinPrice believes that in 2025, the minimum SKALE crypto price may be equivalent to $0.16 per coin (+311%) on average, while in 2030 it will reach a new price level of $0.55 (+1,316%).
Long-term forecasts for SKL crypto price vary. For instance, CrowdWisdom believes that SKALE crypto may reach $1.10 (+2,732%) in 2030. Some sources that deal with long-term forecasts believe that in 2040, SKL crypto may cost $26.89 (+69,132%) per coin. Very few sources claim that the cryptocurrency is a wasted project, and no wonder – after all, it ranks #151 on CoinMarketCap.
Skale Network SKL Coin Price Chart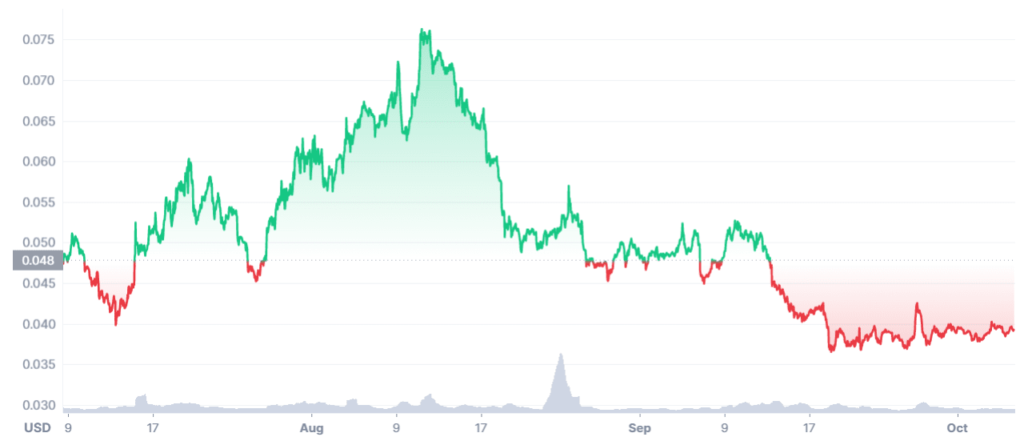 | | |
| --- | --- |
| Current Price | $0.03884 |
| Market Cap | $155,296,362 |
| Volume (24h) | $7,278,559 |
| Market Rank | #151 |
| Circulating Supply | 3,988,019,337 SKL |
| Total Supply | 4,276,664,349 SKL |
| 7 Day High / Low | $0.04042 / $0.03743 |
| All-Time High | $1.22 Mar 12, 2021 |
Source: CoinMarketCap, 5 October 2022
SKL Coin Price Technical Analysis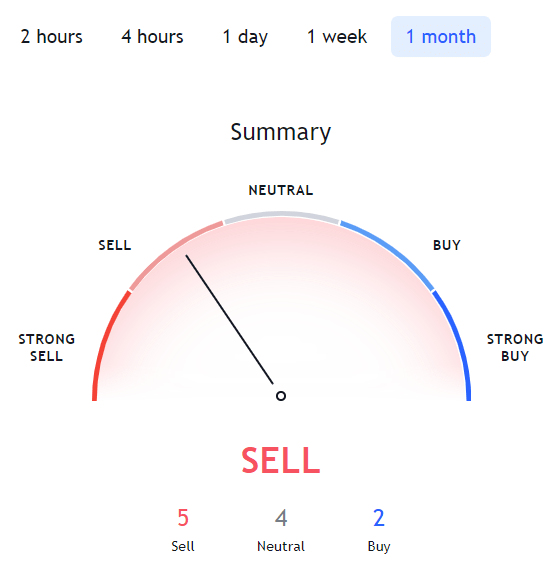 Source: Tradingview, Data was taken on October 5, 2022.
Skale Network: Overview
SKALE is a modular Layer-1 and Layer-2 hybrid network made up of scalable, interconnected blockchains. It enables developers to migrate their projects from the Ethereum network onto one of the SKALE-administered blockchains to achieve high throughput with minimal gas fees.
SKALE operates in an integrated manner with Ethereum while running its own consensus mechanism. The blockchain takes advantage of Ethereum's Proof-of-Stake (PoS) network to offer high-speed, secure, and low-to-zero gas fee transactions. It also benefits Web3 and DeFi applications in terms of cost and performance, contributing to Ethereum's ability to scale for mass adoption.
SKALE utilizes a network of decentralized nodes to create a pooled security system. Each node provides resources to multiple SKALE chains, including storage, monitors uptime and latency, and provides node owners with an interface to withdraw, deposit, stake, or claim the native utility token, SKL. Each SKALE chain added to the network can create more capacity while pooling security resources with the other sidechains.
On SKALE, each blockchain is highly configurable. Users can choose the chain size, consensus protocol, virtual machine, parent blockchain, and additional security measures according to their needs. The network is expected to grow to support blockchains other than Ethereum in the future.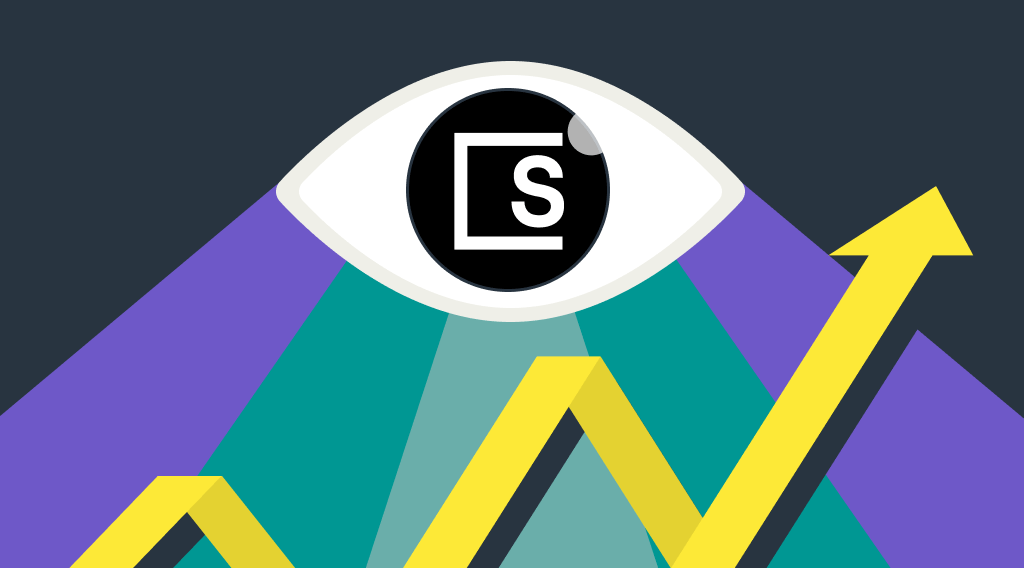 Skale Crypto Features
The network has a number of features that many crypto enthusiasts will find beneficial:
Ethereum native. SKALE is both interoperable and built in an integrated manner with Ethereum. This integration brings security and reliability to the SKALE Network while also creating a shared revenue stream with Ethereum that brings value to both networks.
Modular and linear scaling. SKALE has unlimited capacity. Capacity grows as new nodes join the network. 100 Chains can process 12,000 TPS. 1000 Chains can process 120,000 TPS thanks to SKALE modular architecture.
Collusion-resistant. SKALE is a multichain network made of many chains that pool security. SKALE chains don't share performance but share security across validator sets. Each validator node can run concurrently on 8 chains. Nodes are randomly assigned and rotated to create optimal collusion resistance.
Eco-friendly. SKALE is the most eco-friendly and green blockchain that can run at global scale. Proof-of-Stake consensus is combined with cutting-edge containerization to enable optimized resource allocation.
On-chain file storage. SKALE enables dApps to store files locally on-chain which opens up new Web3 use cases. Full websites, applications, and AI/ML technology can integrate directly on-chain. NFT images can trustlessly be stored on-chain rather than in centralized cloud hosting platforms.
SKALE Manager and SKALE Nodes
The Skale network consists of SKALE manager and SKALE nodes. SKALE manager exists on the Ethereum mainnet. It is the entry point to all other smart contracts in the SKALE ecosystem, supporting the creation and destruction of the network's chains.
SKALE nodes are run by users that stake a predetermined amount of SKL tokens on Ethereum and fulfill the network hardware requirements. Once admitted to the network, they can support one or several SKALE chains. The manager will randomly assign each node to a group of 24 peer validators to ensure decentralization. The peers will then audit the node's uptime and latency. Based on their performance at the end of each network epoch, they will be rewarded with SKL tokens.
To expand potential use-cases, SKALE has modified the existing EVM to allow for much larger file storing capabilities. The changes enabling this included the increase of block sizes (allowing for more data to be included in each block) as well as direct access to each node's file system from a fileStorage precompiled smart contract.
SKALE Token SKL
SKL is the native cryptocurrency and utility token of SKALE blockchain. The total supply of SKL tokens at network launch is 4,140,000,000. The Network has a max supply of 7,000,000,000 tokens. SKL is an ERC-777 token that is backward-compatible with the ERC-20 standard. It supports token-level delegation, a secure way of non-custodial staking. Instead of locking funds in a smart contract, users can stake SKL with a delegation key from their wallets. Users pay SKL in a subscription model to rent these resources (computation, storage, bandwidth) for a predetermined amount of time in the form of an Elastic Sidechain.
The SKL token serves four main functions:
Validating, executing, and securing. SKL token holders (delegators) stake their SKL tokens to validators who run nodes that make the SKALE network function by validating blocks, executing smart contracts, and securing the network.
Developer subscription fees. Developers purchase their subscription access to SKALE chains (S-chains) using SKL tokens.
Rewards for validators and delegators. Token holders can stake SKL as validators or delegators and earn rewards. As validators, they can run nodes to validate transactions, execute smart contracts, and secure the SKALE network. Rewards are distributed every month and will be available for delegators to claim every 1st day of each month.
Governance and voting. In general, SKALE governance follows a Delegated Stake Model. A stakeholder can either participate in governance directly by voting with its stake or delegate the voting power to other stakeholders. SKL tokens can be used for on-chain voting, which will control all economic parameters of the SKALE network.
Is SKALE Network a Good Investment?
Crypto experts believe that as dApps will become more widely adopted, SKALE has the potential to grow exponentially with its dynamic multichain network. Skale blockchain has a chance to become indispensable due to its low fees and high throughput.
Where to Buy SKL Coin?
StealthEX is here to help you buy SKALE crypto. You can do this privately and without the need to sign up for the service. Our crypto collection has more than 600 different coins and you can do wallet-to-wallet transfers instantly and problem-free.
How to Buy Skale Network Coin?
Just go to StealthEX and follow these easy steps:
Choose the pair and the amount you want to exchange. For instance, BTC to SKL.
Press the "Start exchange" button.
Provide the recipient address to transfer your crypto to.
Process the transaction.
Receive your crypto coins.

Follow us on Medium, Twitter, Telegram, YouTube, and Reddit to stay updated about the latest news on StealthEX.io and the rest of the crypto world.
Don't forget to do your own research before buying any crypto. The views and opinions expressed in this article are solely those of the author.
crypto price prediction
price analysis
price prediction
Skale Network
SKL
Recent Articles on Cryptocurrency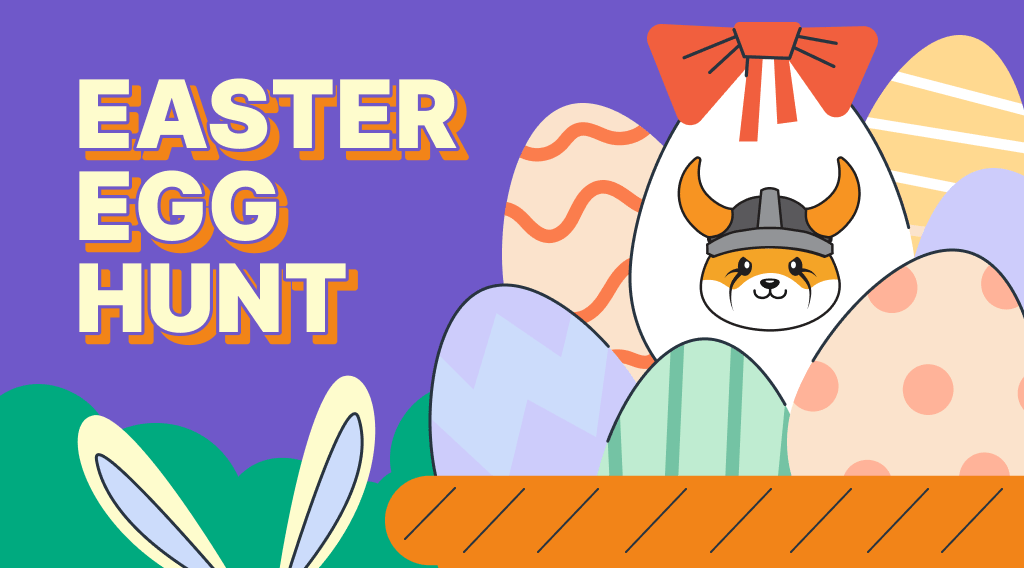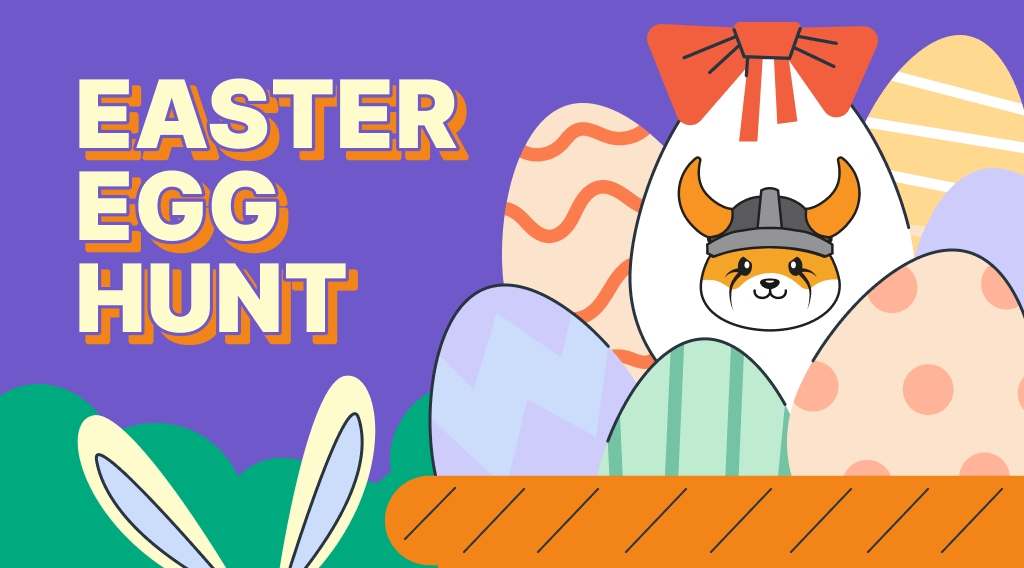 March 30, 2023
Our News
Join StealthEX Easter Egg Hunt & Win from 8M $FLOKI Prize!
Win a share of 8M $FLOKI in Easter Egg Hunt! Solve the secret word & join the fun. Good luck!…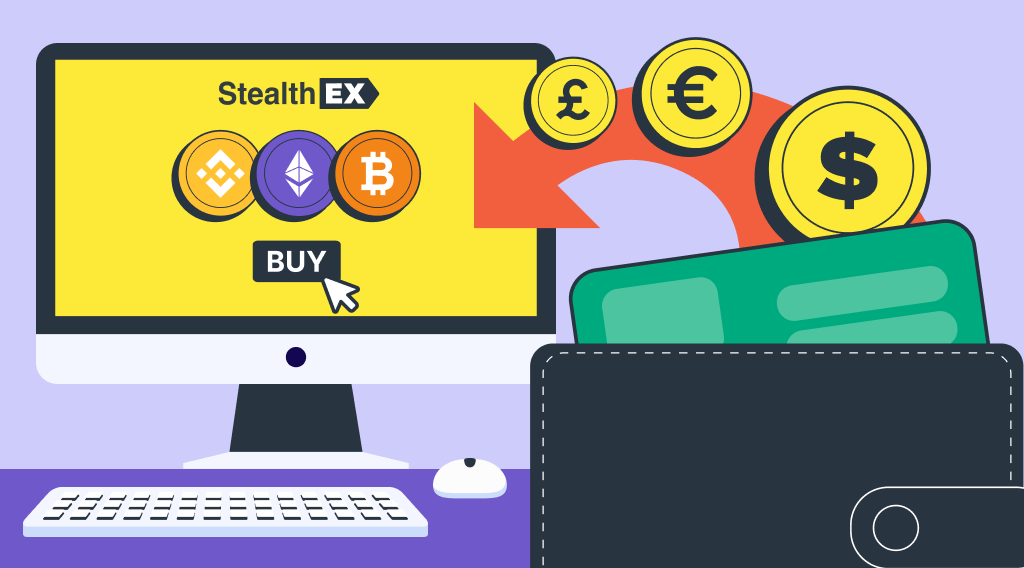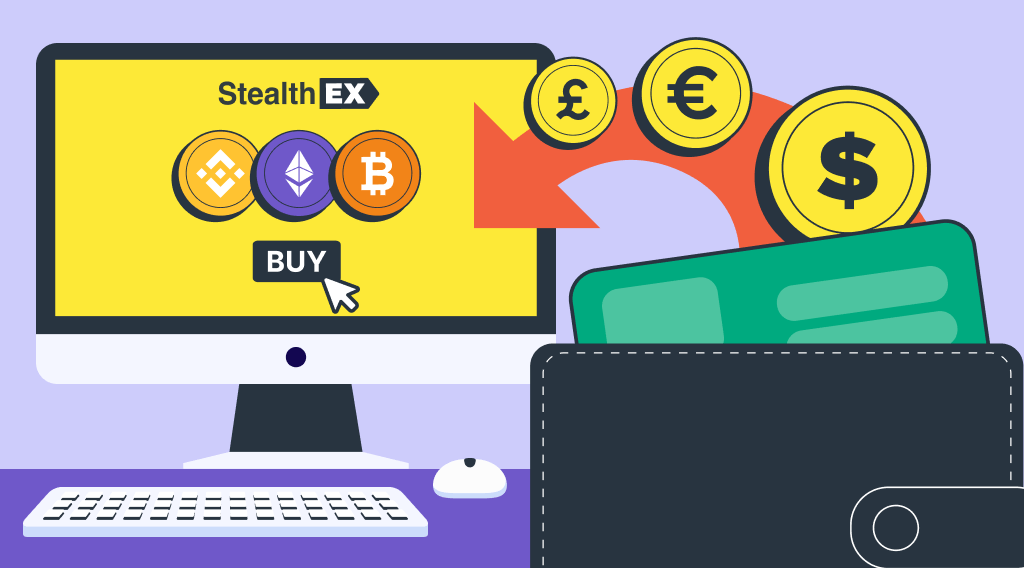 March 29, 2023
Our News
Buy Crypto with Credit Card: Fast & Easy on StealthEX
Buy crypto with a credit card on StealthEX: a secure, user-friendly platform for seamless and convenient transactions.