What Are the Top-10 Crypto Wallets in 2022?
April 8, 2022
Wallets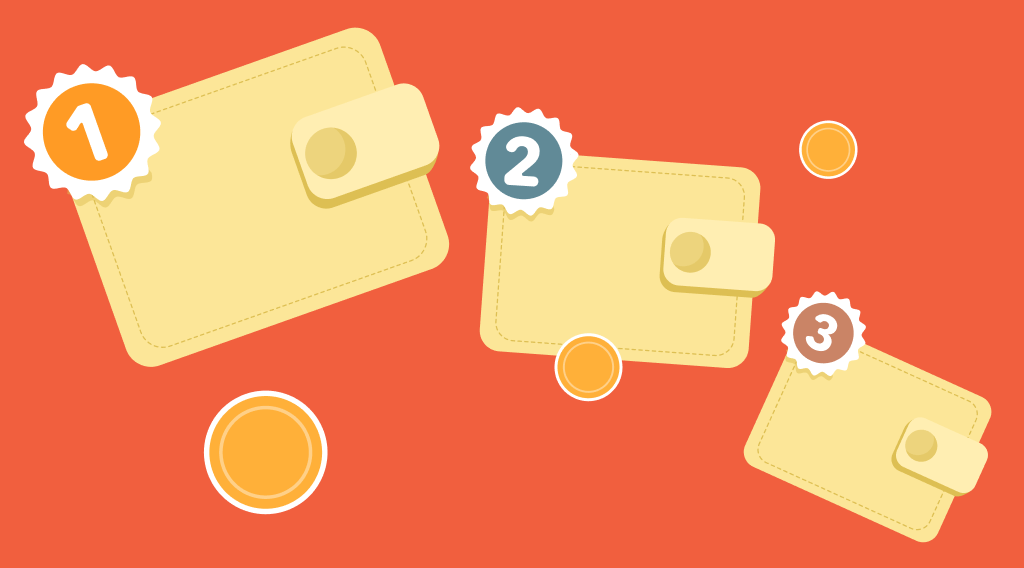 As cryptocurrencies are getting on-demand, users start investing in these assets instead of more traditional ones. Choosing a reliable wallet is one of the key stages of investing in cryptocurrency. Each of them has its own pros and cons. Some provide security, others attract investors with a user-friendly interface and the ability to work with multiple assets. That's essential to select the best cryptocurrency wallet to protect tokens from fraud. Read more about the best crypto wallets in the new StealthEX article.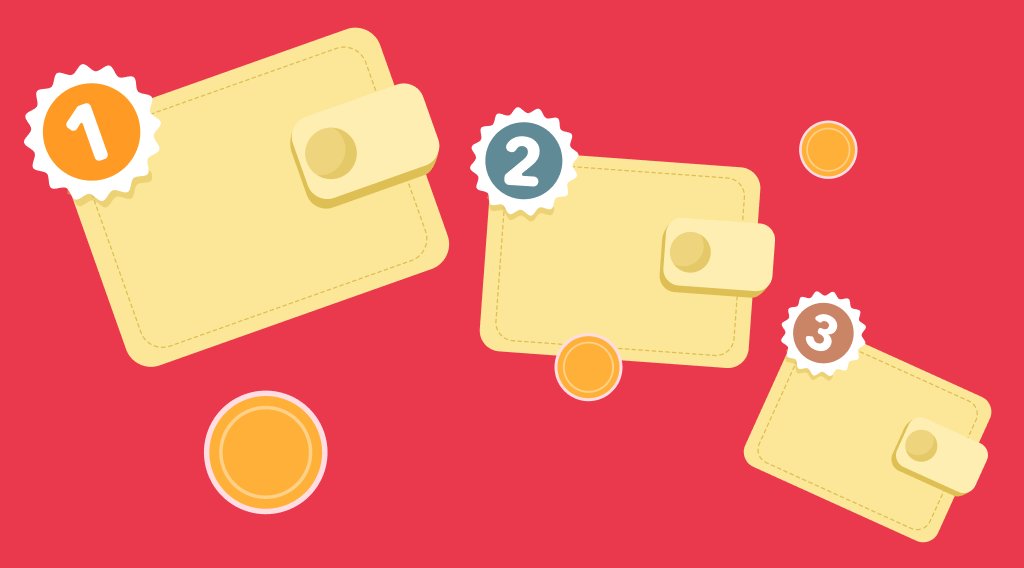 What Is a Cryptocurrency Wallet?
All tokens circulate in blockchains. To transfer assets to another user, a new block must be added where the balance information of all wallets is updated. Since there is no administration or master server in distributed registries, the sender signs the request with a private key. The cipher is checked against other records and serves as proof of the legitimacy of the funds transfer.
A crypto wallet is an app, browser extension, or device that secures private keys, user access to the blockchain, and generates requests for transactions on the network.
Different Types of Crypto Wallets
Wallets with no continuous access to the Internet are cold. Their key feature is the lack of continuous communication with the blockchain.
Unlike cold wallets, hot wallets are connected to the internet. These can be:
Mobile apps.
Programs on your computer.
Online services, including exchange accounts.
Cryptocurrency accounts are embedded in international payment systems.
Besides, on some exchanges, you can store coins directly in your account. These funds are transferred to the exchange's cold wallet. The receipt of the money is done manually. Even if the account is hacked, a user will have time to notice the attack and cancel the transaction.
What Is the Best Wallet for Cryptocurrency?
Trust Wallet
Trust Wallet is an Android and iOS compatible app, which is often called the best crypto wallet because of the following features:
Multi-currency interface. Customers can receive and send BTC, ETH, BNB, etc.
Built-in investment offers. The cryptocurrency holder can transfer them to staking for more earnings
Built-in DEX. This protocol allows you to exchange cryptocurrencies without an intermediary
The wallet can store NFTs
Coinomi Wallet
Coinomi Wallet was founded in 2014 and it's available on smartphones and PCs. The wallet provides seamless interaction with the top DeFi services from inside the app. It's one of the few multi-currency wallets supporting SegWit addresses. Coinomi is one of the most secure tools for crypto enthusiasts. According to its founders, none of Coinomi's wallets have been hacked yet.
This wallet provides native support and true ownership for more than 125 blockchains (the biggest number in the industry for non-custodial wallets) and thousands of tokens. With Coinomi, you can manage and import an infinite number of wallets, each with its own encryption settings. It also supports crypto staking, which means that you can earn more crypto if you own some.
Coinomi users can swap between hundreds of assets and thousands of pairs instantly.
Exodus Wallet
Exodus Wallet is one of the best crypto wallets compatible with Windows, Linux, macOS, and smartphones. Moreover, Exodus offers a Ethereum + Solana Web3 Simplified browser extension. With the help of Exodus, you can send, receive, and exchange Bitcoin and 225+ cryptocurrencies.
The wallet offers a user-friendly interface and a variety of options, For instance, you can exchange crypto for a moderate fee or stake your coins, earning more crypto. Customer support is always available and ready to answer any questions.
The company has partnered with hardware cryptocurrency wallet maker Trezor. This allows cold storage owners direct access to token transactions through Exodus. Anyone can get a cold wallet from Trevor and connect it to their Exodus, thus making hacking into their account impossible. With all these features, Exodus remains an extremely popular and useful crypto wallet.
ZenGo Wallet
This wallet is chosen by investors thanks to its simplicity. Its primary benefit is that it's keyless, and holders don't need to memorize passwords or seed phrases for protection: with industry-leading biometric encryption, 3FA authentication and MPC cryptography, ZenGo offers a state-of-the-art service.
With ZenGo users can:
Buy, sell, and trade in a few taps
Earn up to 8% yield on their crypto
Discover NFTs, decentralized finance (DeFi), crypto gaming, and thousands of Dapps with WalletConnect
Furthermore, it lets users earn extra with a $10 cashback for friends' invitations. Trading across chains is also simple, as ZenGo offers over 40 multichain assets.
Trezor Wallet
Trezor is the world's first hardware cryptocurrency wallet supporting cold storage. Created in 2014, it combines the security of offline storage with the convenience of hot wallets. Trezor resembles a small car lock key and connects to a PC via USB. As we mentioned earlier, it is an official Exodus partner, so you can couple these two wallets to receive maximum security.
Guarda Wallet
This non-custodial wallet is available as a desktop program, mobile app, browser extension, or online tool. Guarda Wallet supports over 50 major blockchains and over 400K tokens of all leading protocols. With its help users can:
Store and send assets
Make money from staking: over 10 coins available
Purchase cryptocurrency using a MasterCard or Visa. Users can top-up any of their wallets
Make instant token exchanges
Join the referral program for extra earnings
MetaMask Wallet
MetaMask is yet another very popular crypto wallet that supports both cryptocurrencies and NFTs. It is designed to store digital assets and exchange them on decentralized platforms. It's available as a plugin for Google Chrome, Firefox, Edge, and Brave browsers and it is currently used by over 30 million users worldwide.
MetaMask provides access to ERC-20 tokens, Binance Smart Chain, and several other networks. The wallet has also been supporting NFT transactions since 2021.
With Metamask, users can swap tokens directly from their desktop or mobile wallet. The Swaps feature combines data from decentralized exchange aggregators, market makers, and DEXs, to ensure you get the very best price with the lowest network fees. Moreover, you can also buy crypto right in your wallet.
KeepKey Wallet
KeepKey is yet another hardware wallet that has a 3.12-inch display that makes this wallet easy to use and protects against accidental errors. It has a built-in cryptocurrency exchange app and browser plugin. It's designed for transactions with BTC, ETH, LTC, DOGE, BTG, and ERC-20 standard tokens.
Armory Wallet
This top cryptocurrencies wallet is oriented on experienced users, with an increased level of protection of personal data. Armory allows you to generate Bitcoin addresses for cold storage. It doesn't connect to the Internet and is used only for incoming transactions.
The installation file takes up little disk space, but the program requires a full node to be pre-configured via Bitcoin Core to run online.
Jaxx Wallet
Jaxx Wallet is a digital currency wallet compatible with a number of digital currencies. The wallet was created by Ethereum co-founder Anthony Di Iorio in 2014. The main purpose of the project is to unite the communities from different countries. Desktop and mobile versions of Jaxx Liberty are available to users, as well as extensions for the Google Chrome browser.
The wallet can be used to store, buy and sell 90 different cryptocurrencies. All the popular cryptocurrencies like Bitcoin, Ethereum, Bitcoin Cash, Dash, and Litecoin are supported on Jaxx Wallet. In addition, it has a cross-platform pairing service, which means that if the user logs into the wallet from different devices, the wallet can be easily paired and synced in all of them.
How to Create a Cryptocurrency Wallet?
The procedure for creating a wallet depends on the selected type. The design of an online wallet differs from the creation of a PC version. When the choice is made, follow the recommendations of the selected platform.
To register a local wallet, download an app, program, or archived file with system data to your PC. Then follow the instructions to install and activate the wallet. After installing the software and restarting your PC, you can start using your wallet.
Online wallet registration is also simple:
Go to the selected site and click "Open Wallet".
In the new window, enter your email and password.
Confirm your registration by email or SMS.
Go to the site and log in to the wallet.
In the menu, change settings according to your needs.
Summary: How to Choose a Crypto Wallet?
Overall, dozens of cryptocurrency wallets allow you to organize the process of effective interaction with cryptocurrencies, regardless of your goals and investment strategy. First, determine the tasks that the selected top-rated crypto wallet should cope with and ensure that it will help you avoid security problems with your assets.
Now you know a little more about cryptocurrency wallets. If you decide to join the crypto community, you can start buying your own coins at the instant crypto exchange StealthEX. This service doesn't require sign-up and does not store users' funds on the platform.
Just go to StealthEX. Open the «Buy» crypto window instead of the automatically loaded «Exchange».
Then select fiat currency and choose the cryptocurrency that you want to buy. For example, USD to BTC.
Enter your crypto wallet address.
Agree with the Terms of Service of StealthEX. When buying crypto for the first time you will need to confirm your identity and enter data requested by the Mercuryo system. Once all the provided information will be confirmed, you will be able to purchase crypto without passing this procedure again.
Send in the fiat and wait for your purchase to go though!
Follow us on Medium, Twitter, Telegram, YouTube, and Reddit to get StealthEX.io updates and the latest news about the crypto world. For all requests message us via support@stealthex.io.
The views and opinions expressed here are solely those of the author. Every investment and trading move involves risk. You should conduct your own research when making a decision.
You are more than welcome to visit StealthEX exchange and see how fast and convenient it is.
crypto wallet
cryptocurrency
cryptocurrency wallet
wallet
wallets
Recent Articles on Cryptocurrency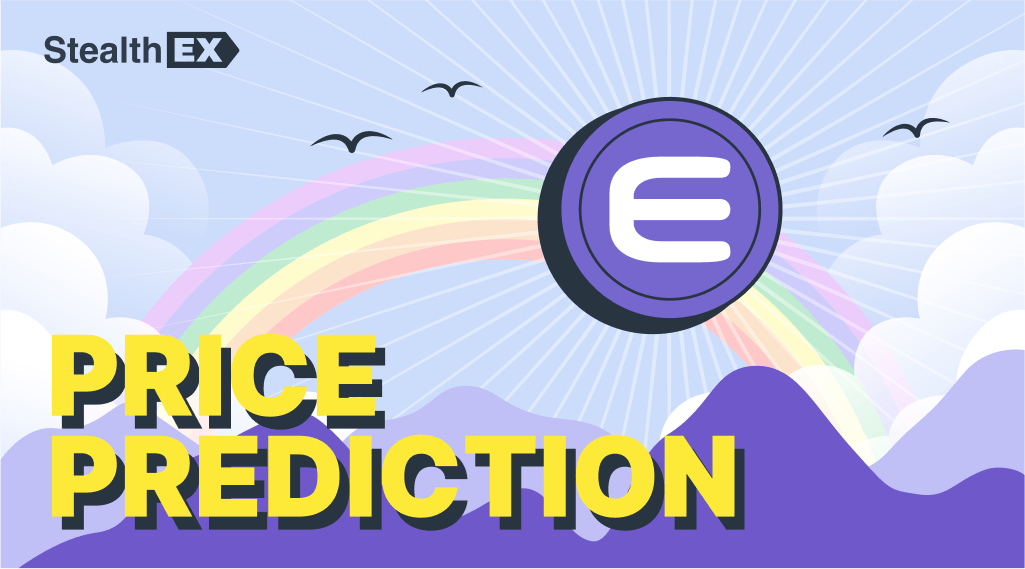 September 27, 2023
Price Prediction
Enjin Coin Price Prediction: How High Will $ENJ Crypto Go?
Based on expert Enjin Coin price prediction, the maximum price of ENJ crypto is predicted to be $75 by 2030.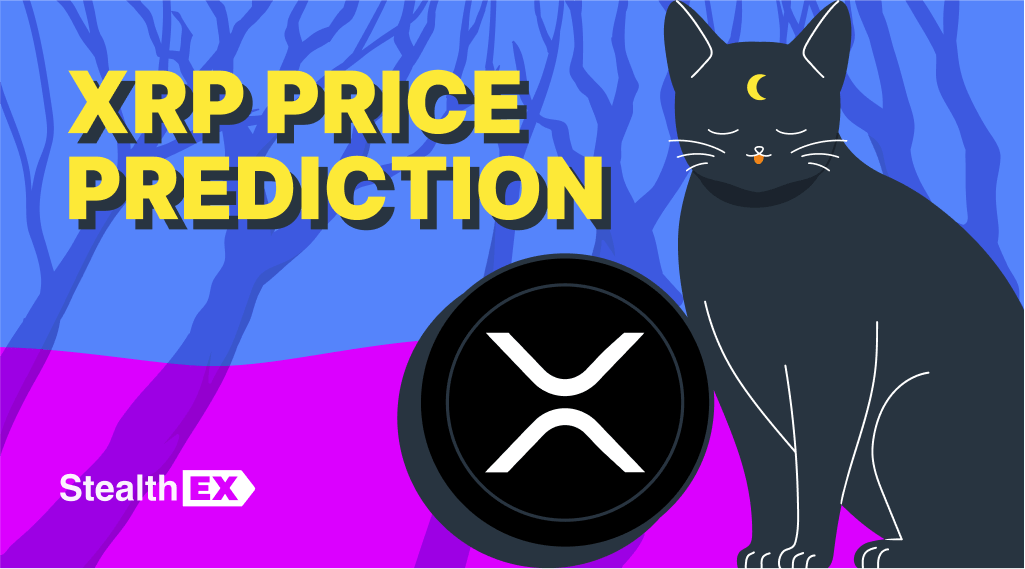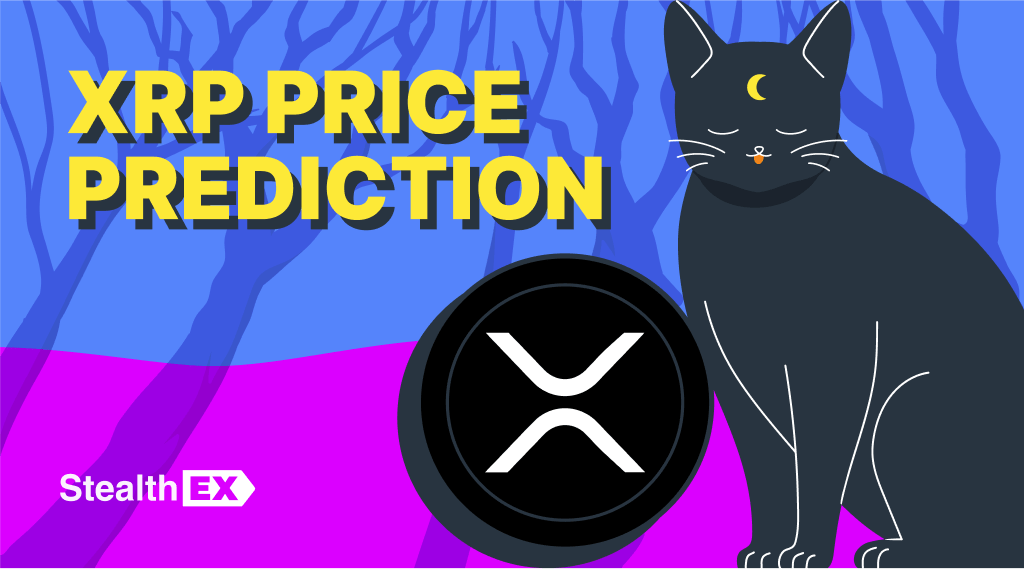 September 26, 2023
Price Prediction
Ripple XRP Price Prediction: How High Can XRP Go?
Based on expert XRP price prediction, the maximum price of XRP coin is predicted to be $12 by 2030.