10 Best Performing Cryptos: Part 2
February 11, 2020
Investment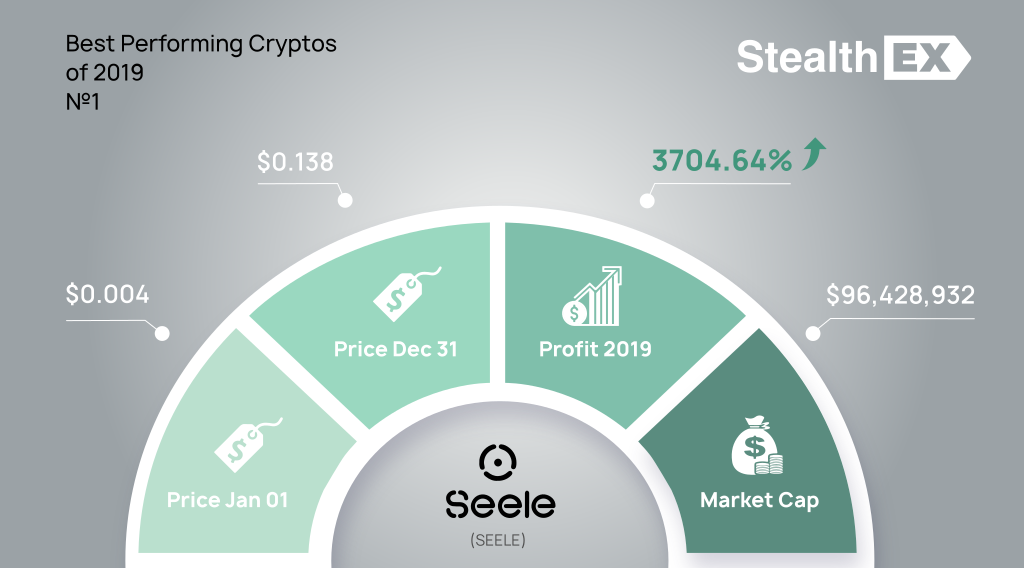 Last year was a roller-coaster for the cryptocurrency market. The total market capitalization of cryptocurrencies in January was about $130 billion. However, by July, market capitalization had already reached a whopping $366 billion. By the end of the year, the market began to fluctuate at $200 billion.
Despite market fluctuations, some cryptocurrencies showed steady growth. Let's take a look at their performance in this article.
Data was taken from CoinMarketCap. "Price Jan 01" is the open price on January 01, 2019; "Price Dec 31" is the close price on December 31, 2019; "Market Cap" is Market Cap on December 31; "Profit 2019" calculated by the formula ((Price Dec 31/Price Jan 01)-1)*100%
For our research we took cryptocurrencies that:
• Trading at least at one crypto exchange from CoinMarketCap DATA alliance.
• Daily trading volume is more than $100,000.
Overview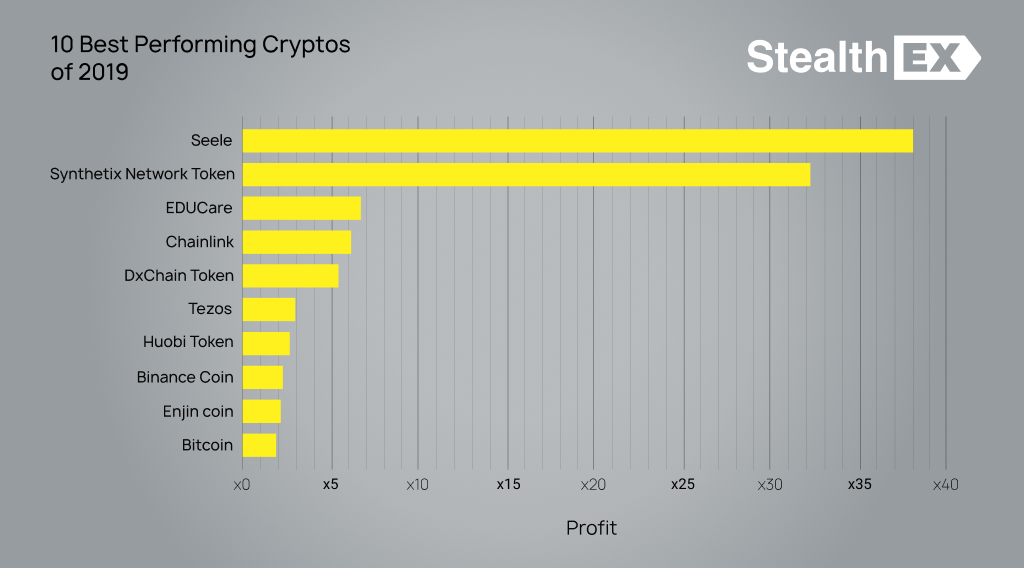 №5 DxChain Token (DX)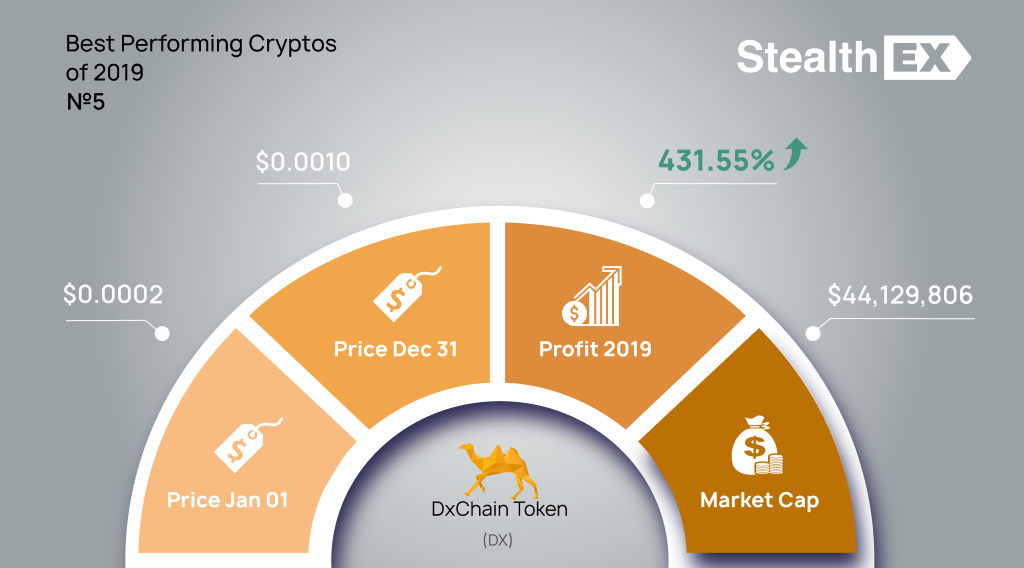 DxChain is a decentralized platform for big data that provides a comprehensive solution for data acquisition, computation and storage, with an emphasis on privacy and security. DxChain value growth began after September 10, after receiving the Innovation Award at the SVIEF 2019 Summit. Later, an interview was published with the Chinese publication Media Jinse Finance, which discussed the development plan and the future of the project. It could also contribute to the increase in the value of DxChain. It is also possible that this was a "Pump and dump" scheme.
№4 Chainlink (LINK)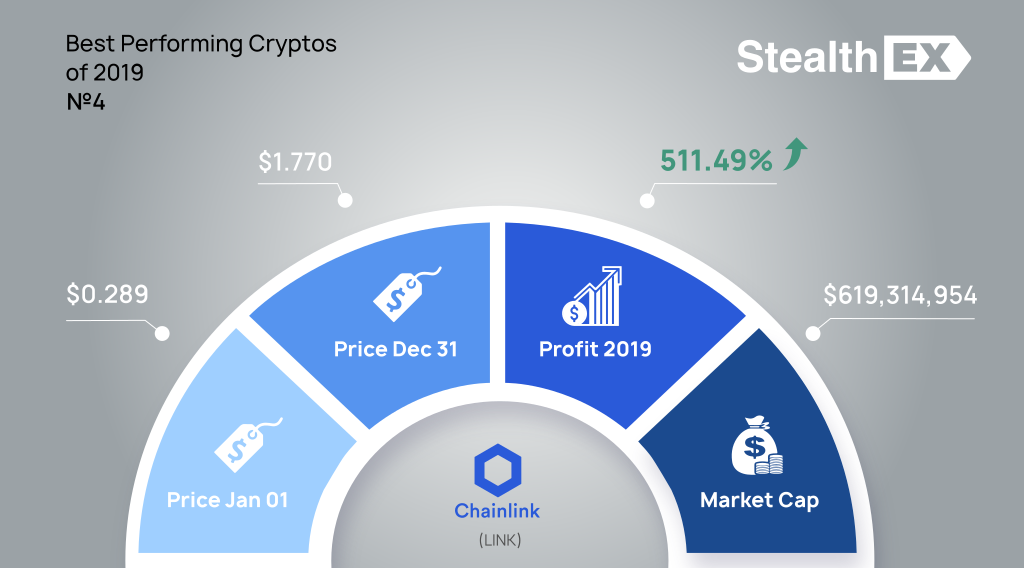 The Chainlink network provides secure access to data feeds, APIs and payments for smart contracts from different blockchain platforms. In 2019, Chainlink entered into a partnership with Google and with many blockchain platforms: Harmony, Reserve, Matic, Ampleforth, IoTeX, Elrond, QuarkChain, Bytom, STP, Zilliqa, COTI, Aelf and Ontology. Also LINK token was listed on CoinBase exchange.
№3 EDUCare (EKT)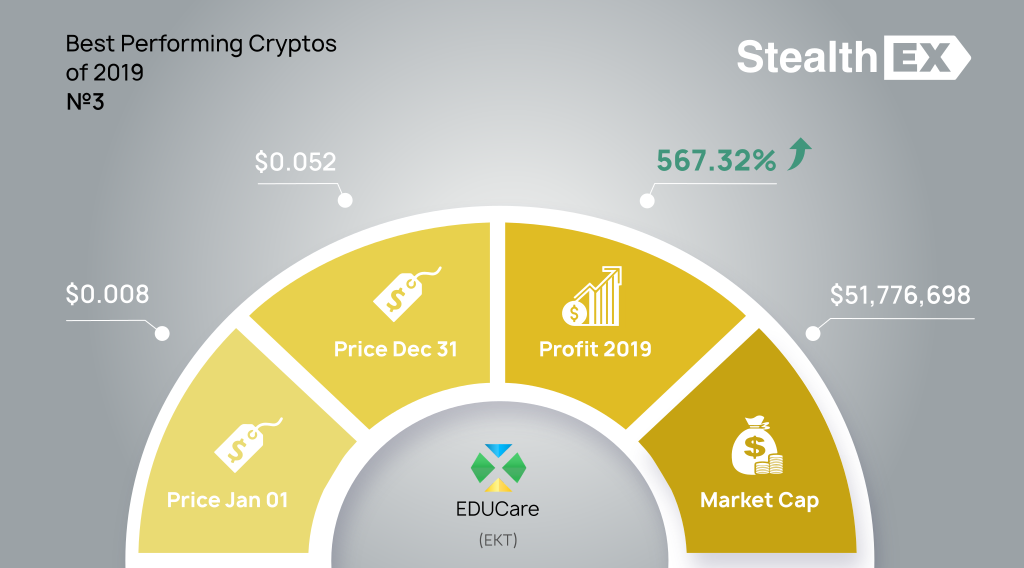 EDUCare creating BlockChain platform for decentralized applications (DApps). Looks like it was a "Pump" scheme.
№2 Synthetix Network Token (SNX)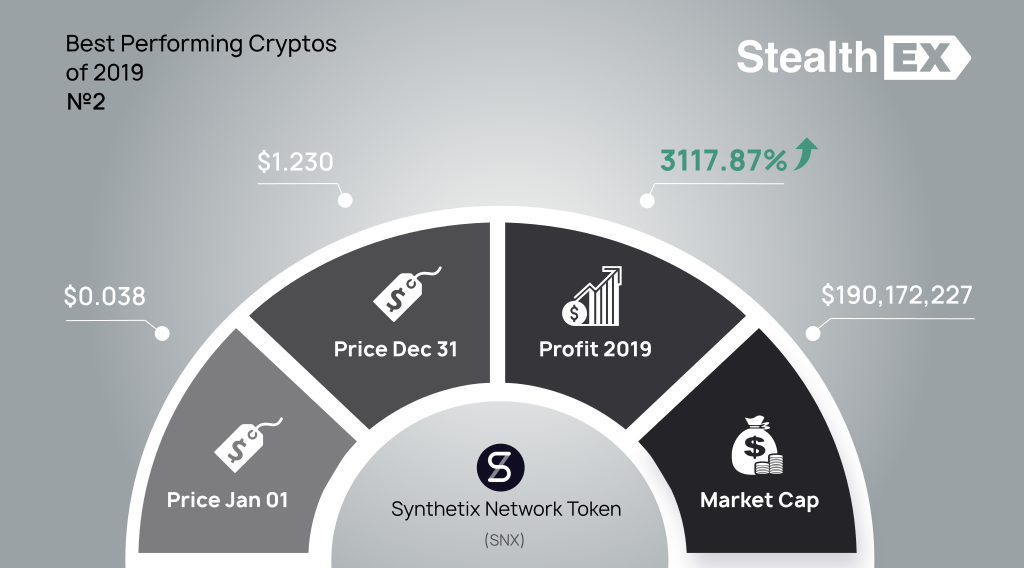 Synthetix Network (previously known as Havven) is one of the first crypto-backed stablecoins. Synthetix built on the Ethereum network, and offers two types of tokens: the SNX token, and the "synthetic assets" or "Synths". Users can lock up SNX tokens and mint Synths, which represent the price of some other asset: fiat currencies (sUSD, sEUR, etc.), crypto assets, gold (sXAU), silver (sXAG) or stocks (AAPL, TSLA, etc.).
In 2019 Synthetix had added many new Synth options and re-introduced inverse synths, a derivative that effectively allows investors to short any supported assets. Also was a significant increase in total value locked in SNX.
№1 Seele (SEELE)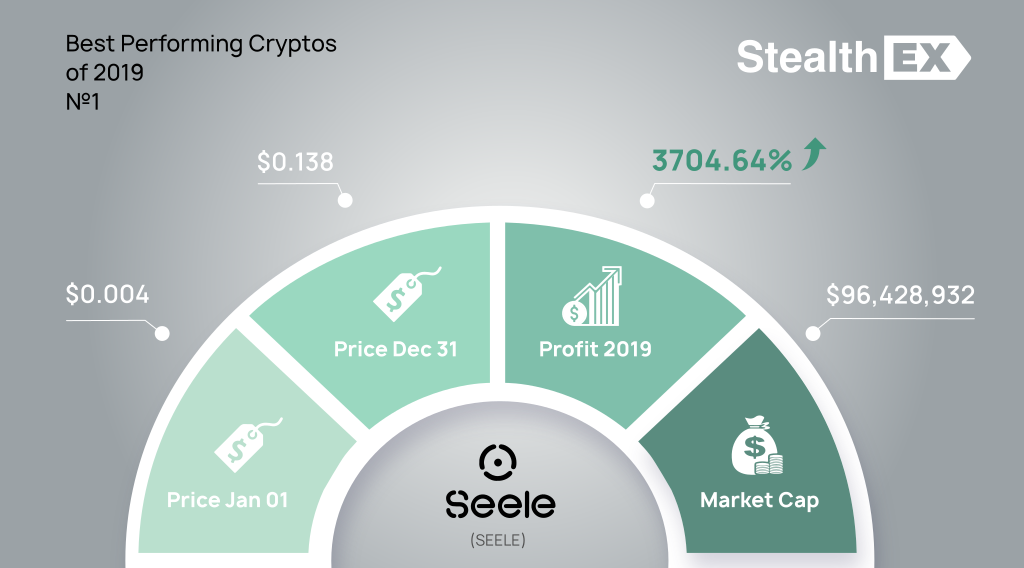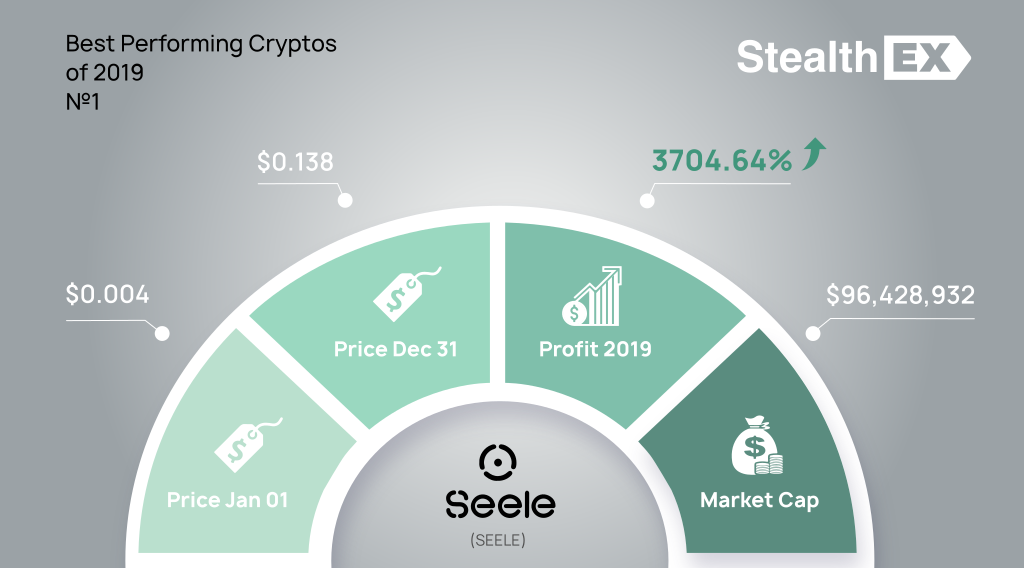 Seele is building a new blockchain platform with innovative Matrix Proof of Work consensus algorithm and Seele Sharding Technology for high throughput. Seele smart contracts are fully compatible with Ethereum Virtual Machine.
After the launch of Seele mainnet, the price began to grow rapidly. However, token swap from Ethereum ERC20 token to native coin has not yet occurred.
Exchange cryptocurrencies at StealthEX
Follow these easy steps:
✔ Choose the pair and the amount for your exchange. For example Bitcoin (BTC) to Seele (SEELE).
✔ Press the "Start exchange" button.
✔ Provide the recipient address to which the coins will be transferred.
✔ Move your cryptocurrency for the exchange.
✔ Receive your coins.
Follow us on Medium, Twitter, Facebook, and Reddit to get StealthEX.io updates and the latest news about the crypto world. For all requests message us via [email protected]
February 11, 2020
Bitcoin
Chainlink
CoinMarketCap
DxChain
SNX
Recent Articles on Cryptocurrency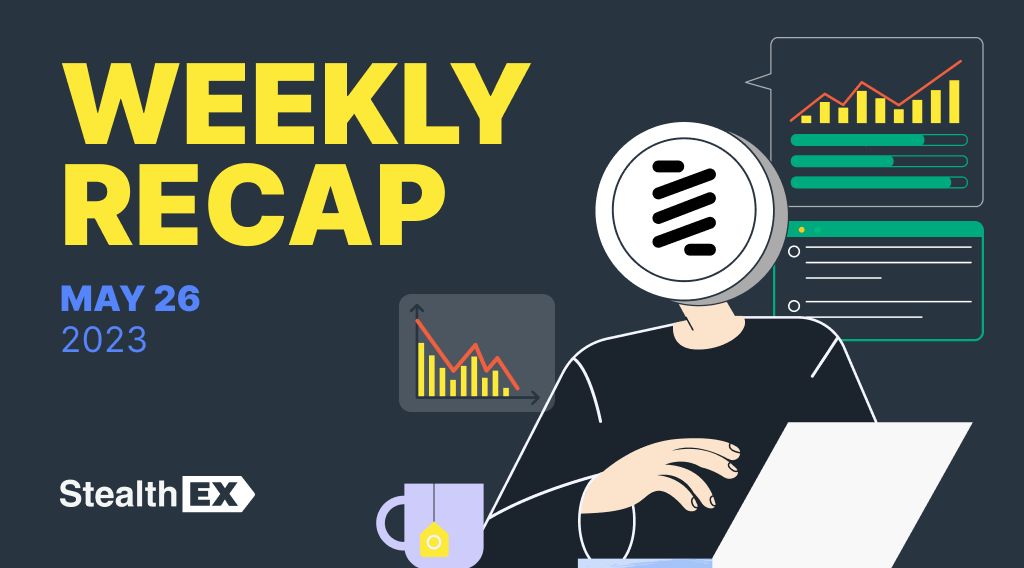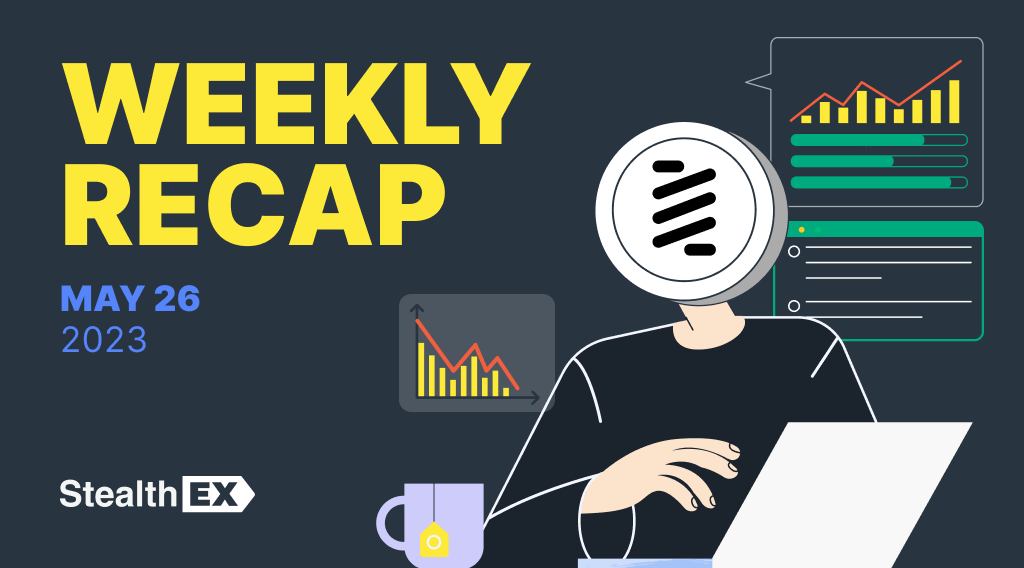 May 26, 2023
Crypto World
Review of the Crypto Market: May 26, 2023
Dive into the crypto market's weekly trends: get the detailed analysis and major news for May 20-26, 2023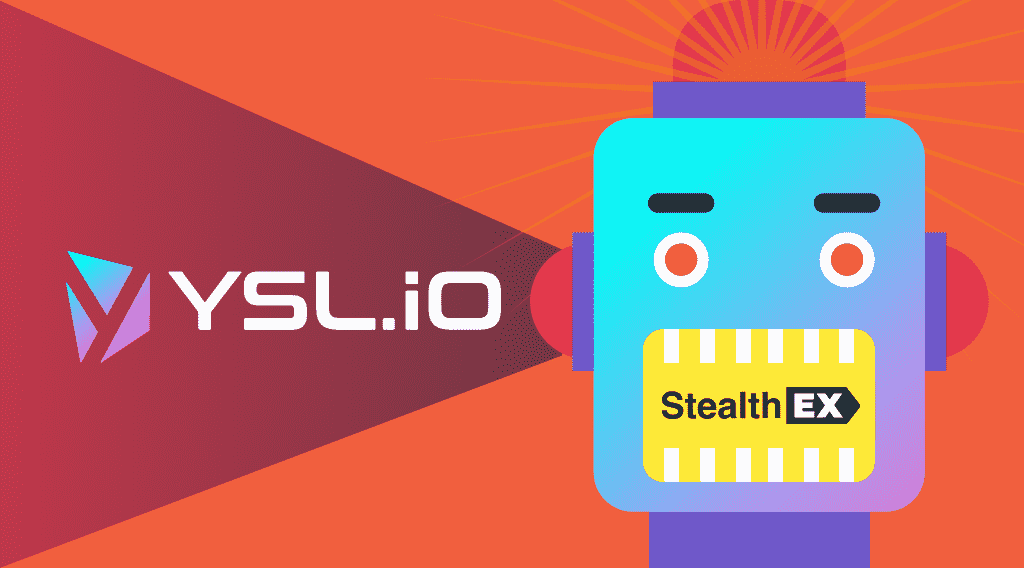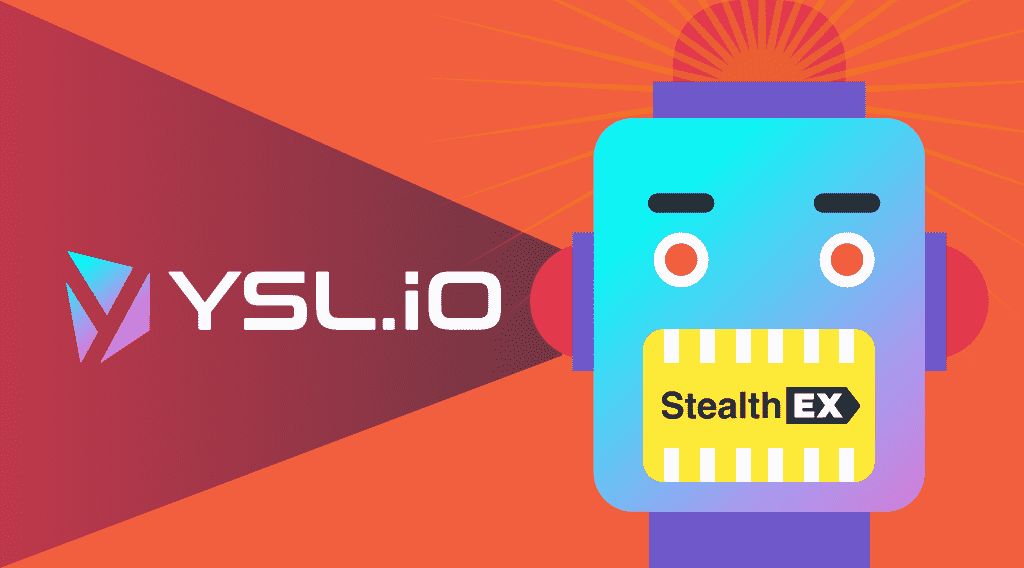 May 25, 2023
Our News
StealthEX Has Been Integrated into ChainZap by YSL.IO
Instant crypto exchange StealthEX partners with DeFi 3.0 protocol YSL.IO for seamless integration into ChainZap