5 Best Artificial Intelligence (AI) Based Cryptocurrencies
January 27, 2023
Crypto World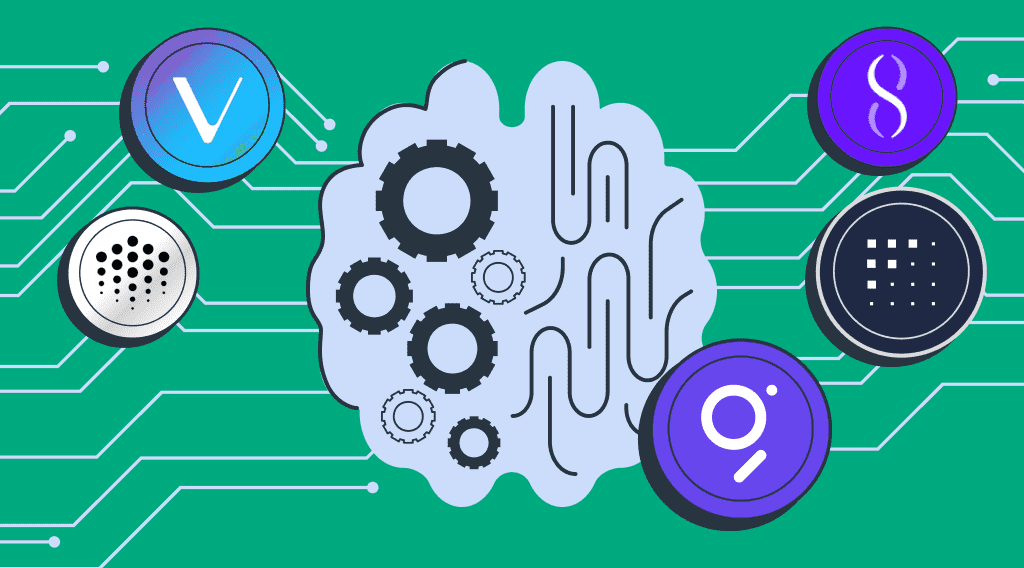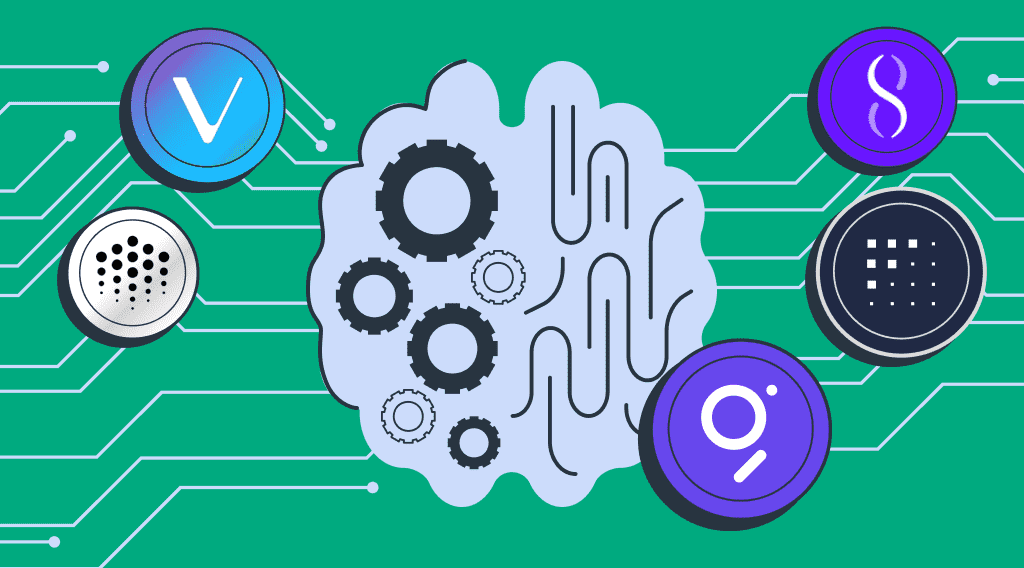 Delving deeper into the topic of AI and cryptocurrency, we can't but mention crypto projects that are based on artificial intelligence or extensively use it in their architecture. Here are the best five AI-based cryptocurrencies that may very well represent the future of neural networks in crypto.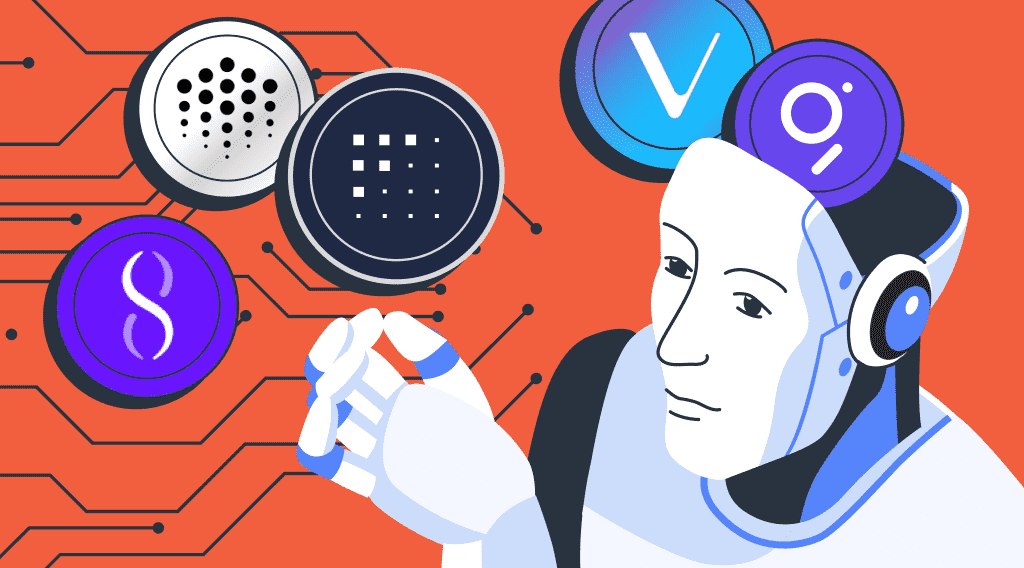 Top 5 Cryptocurrencies Based on Artificial Intelligence
Fetch.ai (FET)
Fetch.ai is an open-access decentralized machine learning blockchain-based network that was created with the idea to enable the development and growth of the digital economy without human interference. The network connects devices and services to the Internet of Things, but also facilitates the involvement of other agents, such as people. Fetch.ai network uses three main elements: Autonomous Economic Agents, the Open Economic Framework, and the Fetch Smart Ledger. These three components create the entire network, powered by machine learning and AI.
Fetch.ai creates tools and a suitable infrastructure that can support the development of a decentralized digital economy based on artificial intelligence. The network connects people, devices and services, enabling the sharing of data and cooperation. The Fetch.ai economy is composed of suppliers and consumers, while the economy revolves around different agents and ecosystems with various purposes and use cases.
When it comes to these various use cases, the Fetch.ai dev team emphasizes that the network can revolutionize a great number of industries and sectors. Thanks to the use of AI, Fetch.ai can provide solutions for everyday problems by offering intelligent machine learning and data sharing. Some of the sectors which Fetch.ai can optimize are smart cities, supply chain, transport, smart parking, energy, thermometer agents, smart homes, and collective learning, as well as numerous other use cases.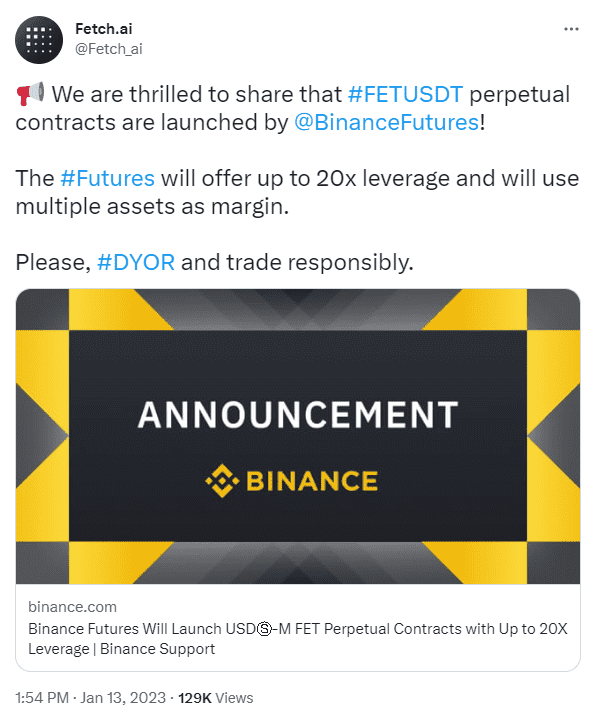 Just recently, Fetch.ai launched perpetual contracts by BinanceFutures, and before that – its own wallet version 0.6.2.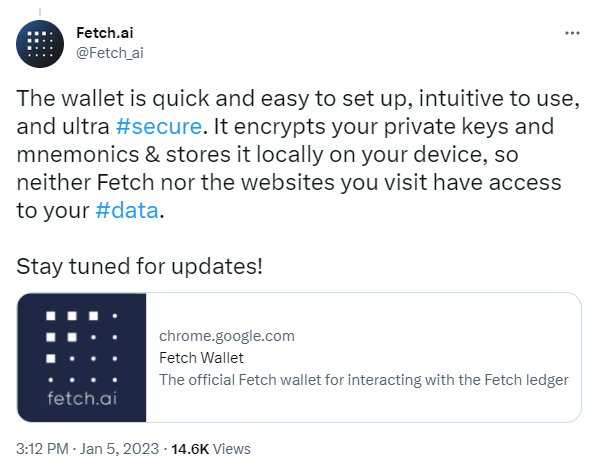 VeChain (VET)
VeChain is a blockchain platform designed to enhance supply chain management and business processes. Its goal is to streamline these processes and information flow for complex supply chains through the use of distributed ledger technology (DLT).
To ensure that business owners can merge their physical transactions with blockchain technology and to promote the use of AI, the VeChain network has developed three major blockchain evolvement phases; Technical Consensus, Governance Consensus, and Business Consensus. The phase of the Technical Consensus was concluded in 2015 and it saw the development of the initial infrastructure protocols.
The platform can be used to track quality, authenticity, storage temperature, transportation medium, and last-mile delivery of a medicine pack or an alcohol bottle right from the manufacturing facility through to the final delivery to the end customer. To accomplish this goal, VeChain uses smart chips or Radio Frequency Identification (RFID) tags and sensors that broadcast key information onto the blockchain network that can be accessed in real-time by authorized stakeholders.
The application of sensors means that all parameters related to the product can be constantly monitored and problems, if any, can be communicated back to the relevant stakeholders. Manufacturers and customers are informed if a drug packet is stored outside a prescribed temperature range, allowing for service improvements and better quality control. One other field of application for the innovative crypto project may be the automobile industry. As such, in January 2023, VeChain announced that Samsung and Mercedes adopted their technology.
SingularityNET (AGIX)
Decentralized AI platform SingularityNET based on two leading smart contract blockchains – Ethereum (ETH) and Cardano (ADA). SingularityNET acts like an incubator providing guidance, funding and expertise to these ventures with the goal of turning the initiatives into a successful and fully independent entity in the true spirit of decentralization. Below you will find an overview of these projects, ranging from new emerging ventures to fully operational and entirely independent organizations.
The platform lets anyone create, share, promote and monetize AI products and services. As a full-stack AI solutions provider, SingularityNET connects developers with consumers on its platform, AI Publisher. Developers can launch and monetize their AI services, while customers can browse and even request AI services at SingularityNET's AI Marketplace. The creators of Singularity also created the famous citizen robot Sophia Hanson, and this crypto project is their new endeavor.
The crypto platform hosts a number of projects under its roof. SingularityDAO is building a set of DeFi tools to bring financial freedom to the masses. Utilizing advanced Artificial Intelligence created in-house and hosted on SingularityNETs Decentralised Marketplace to maximize Alpha generation for the community and create massive utility for the AGIX token. SingularityDAO is creating not only the launchpad but also the life support system to all other ecosystem offerings as they are birthed into the crypto world, assuring that all these projects have investors and a strong launch backed by increased liquidity.
In the second half of 2022 Rejuve, the company behind Singularity, launched its first app, Longevity, which combines Artificial Intelligence (AI), world-leading research, and blockchain technology to drive breakthroughs in human life extension.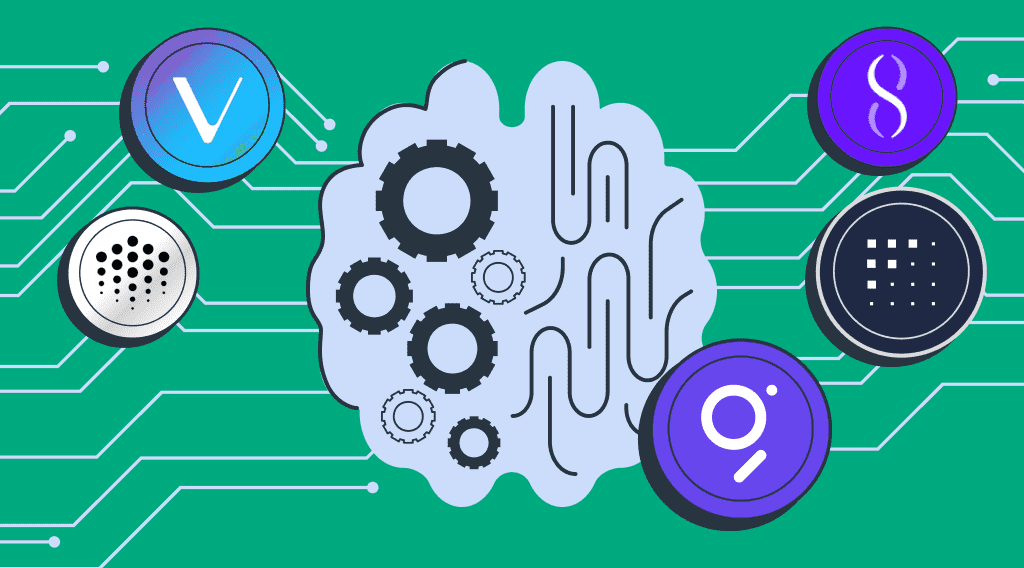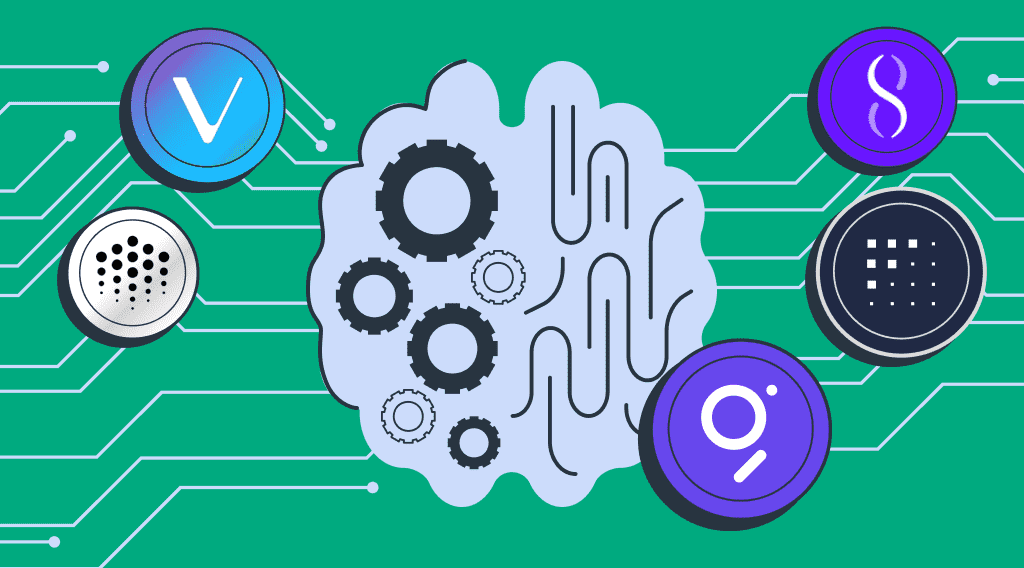 Ocean Protocol (OCEAN)
Blockchain protocol Ocean Protocol allows both individuals and businesses to create, trade, exchange, and monetize data. a Ocean Protocol aims to kick-start a new data economy by giving power back to people and giving researchers the data they need. Data is a new asset class and Ocean Protocol tries to unlock its value. Based on Ethereum, Ocean Protocol provides users with the ability to use datatokens to restrict access to data. These 'datatokens' can be redeemed by users in order to gain access.
Token holders can participate in the Ocean Protocol's decentralized autonomous organization (DAO) governance where 1 OCEAN token is worth 1 vote. The OCEAN DAO, however, is non-binding as the Ocean Foundation has the final say on whether to implement changes to the protocol.
Designed as a decentralized, interoperable alternative to traditional data monetization models and data marketplaces, Ocean Protocol connects data providers to data consumers through an ecosystem that integrates blockchain-based data provenance, privacy, and control. 
Notably, Ocean Protocol features include a compute-to-data feature that allows private or sensitive data to be used within artificial intelligence (AI) models without being shared directly, promoting data interoperability in academic research.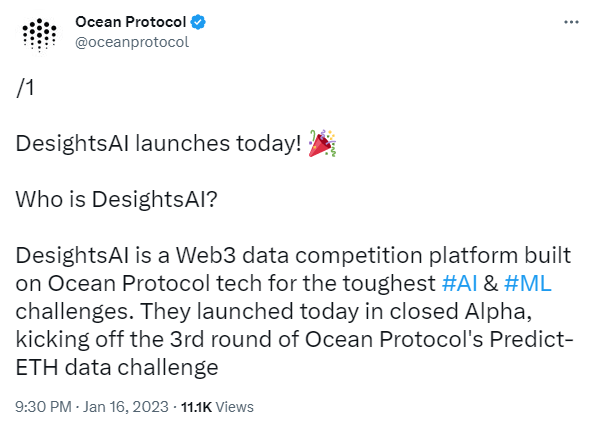 In 2023, Ocean Protocol launched DesightsAI platform, a new milestone in the long journey taken by the team.
The Graph (GRT)
The Graph AI is the science of using Machine Learning on graphs to focus on the relationships between variables to achieve deeper insights. By using specific algorithms like clustering, partitioning, PageRank and shortest path, some problems become easier to solve. These include problems where centrality, connectivity, and path analysis play a key role in the analysis. The Graph AI isn't reinventing the AI wheel, but it is tuning the engine and fitting alloys.
Essentially, The Graph (GRT) is a protocol for indexing and accessing blockchain data. The Graph indexes blockchain records from networks like Ethereum in the same way that Google indexes the web. The Graph is a global data layer that runs on top of blockchains and storage networks, acting as a uniting and organizing factor for the decentralization movement. In simple terms, The Graph organizes the data and makes it easy to retrieve it from the blockchain.
The Graph seeks to serve as an integration layer for dApps, as applications in the same domain require a mechanism to collaborate and agree on standardized names to query data. Consequently, applications use a query for operations such as filtering, sorting, and grouping to locate data from large data sets. These query executions further necessitate the creation and maintenance of indexes, without which the executions would be unreasonably slow. Therefore, to achieve a balanced ecosystem, all of this needs economic rewards. Accordingly, The Graph aims to provide this infrastructure layer for Web3.
The Graph – How Does It Work?
The Graph is administered by an open network of participants, including indexers, who run the servers that supply data; curators, who organize data; and delegators, who stake their tokens to provide security to the network. These participants feed data to Web3 applications and offer services to the network. Subsequently, consumers interact with the apps and consume the information. As a result, The Graph network aims to build an open marketplace of indexers and curators that collaborate to index and provide all DeFi and Web3 data in a decentralized manner. There seems to be a lot coming for the project as The Graph keeps developing: in 2023, the decentralized network expanded its multi-chain support with 4 new networks.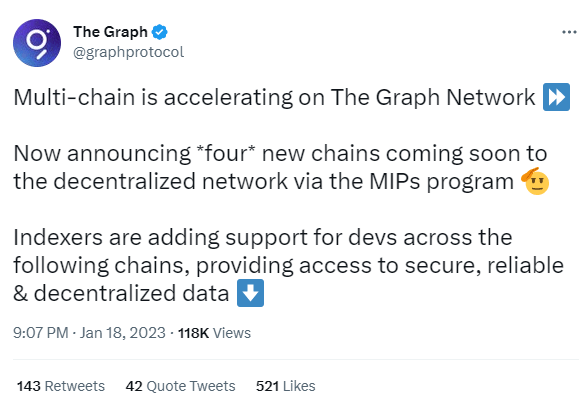 Conclusion
AI uses machine learning to promote data performance, efficiency, and accuracy, whereas blockchain looks for power and energy to execute and run a network of computers. Combining both blockchain and AI makes the process smoother and more viable, which these top 5 crypto projects aim to prove. We'll have to wait to see how they develop to find out where hides that perfect crypto niche where artificial intelligence can thrive.
---
If you are looking to buy crypto safely, you can always use the user-friendly and non-custodial StealthEX crypto exchange platform. You can purchase crypto privately and without the need to sign up for the service. Our crypto collection has more than 650 different coins and you can do wallet-to-wallet transfers instantly and problem-free.
Just go to StealthEX and follow these easy steps:
Choose the pair and the amount you want to exchange. For instance, ETH to VET.
Press the "Start exchange" button.
Provide the recipient address to transfer your crypto to.
Process the transaction.
Receive your crypto coins.

Make sure to follow us on Medium, Twitter, Telegram, YouTube, and Publish0x to stay updated about the latest news on StealthEX.io and the rest of the crypto world.
Don't forget to do your own research before buying any crypto. The views and opinions expressed in this article are solely those of the author.
AI
Artificial Intelligence
crypto world
Ocean Protocol
VeChain
Recent Articles on Cryptocurrency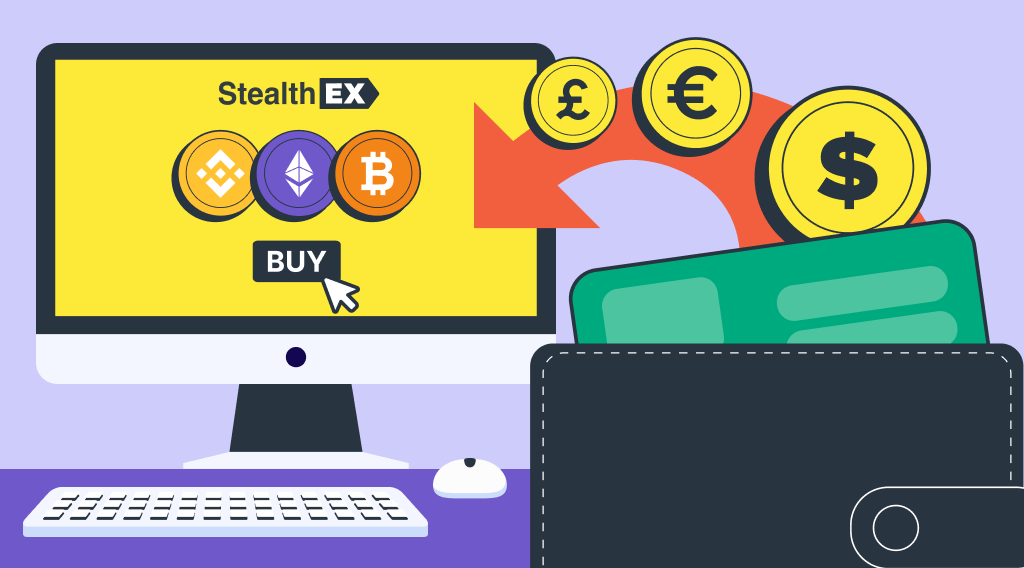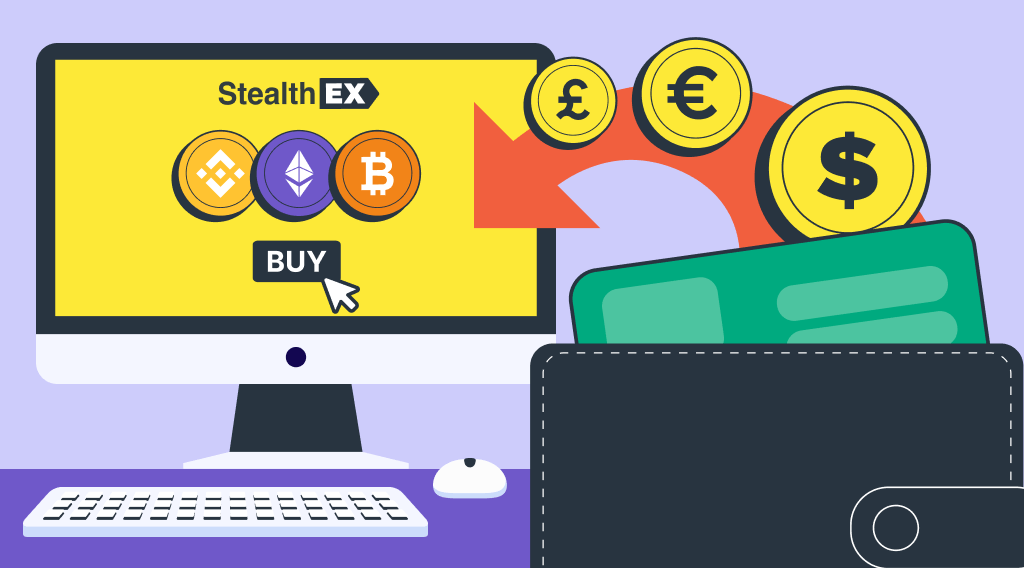 March 29, 2023
Our News
Buy Crypto with Credit Card: Fast & Easy on StealthEX
Buy crypto with a credit card on StealthEX: a secure, user-friendly platform for seamless and convenient transactions.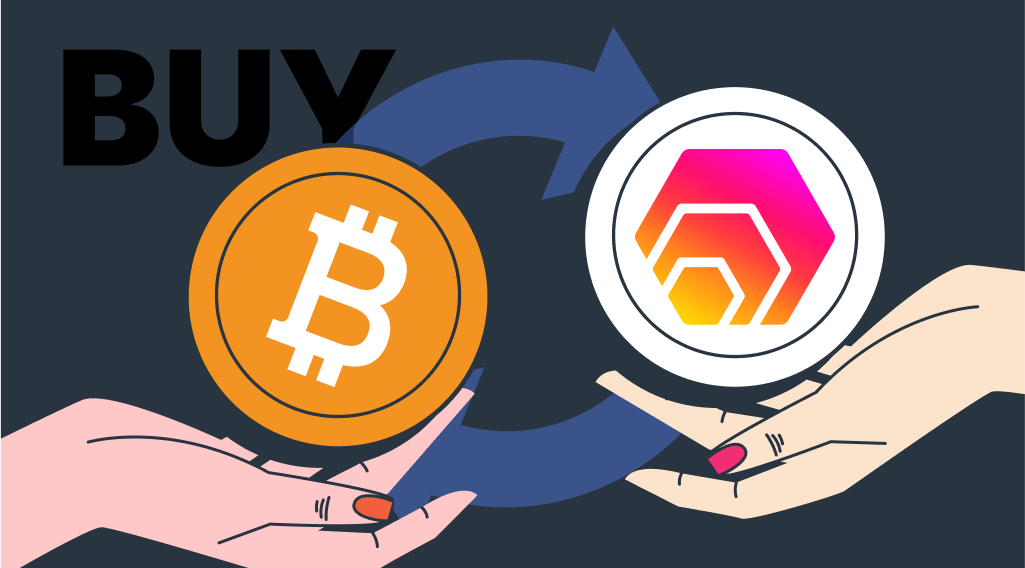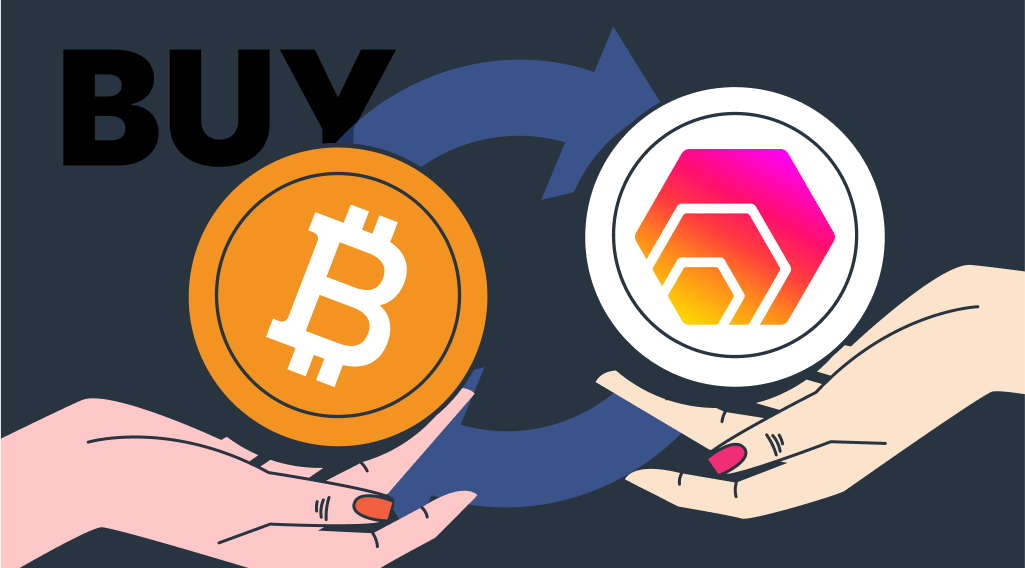 March 28, 2023
How to Buy
Where and How to Buy HEX Coin: A Comprehensive Guide
Learn to buy HEX coin effortlessly with our guide, exploring its background, benefits, and potential as an investment.