Anonymity & Cryptocurrency: a Few Tips on How to Keep Your Privacy
February 27, 2020
Crypto World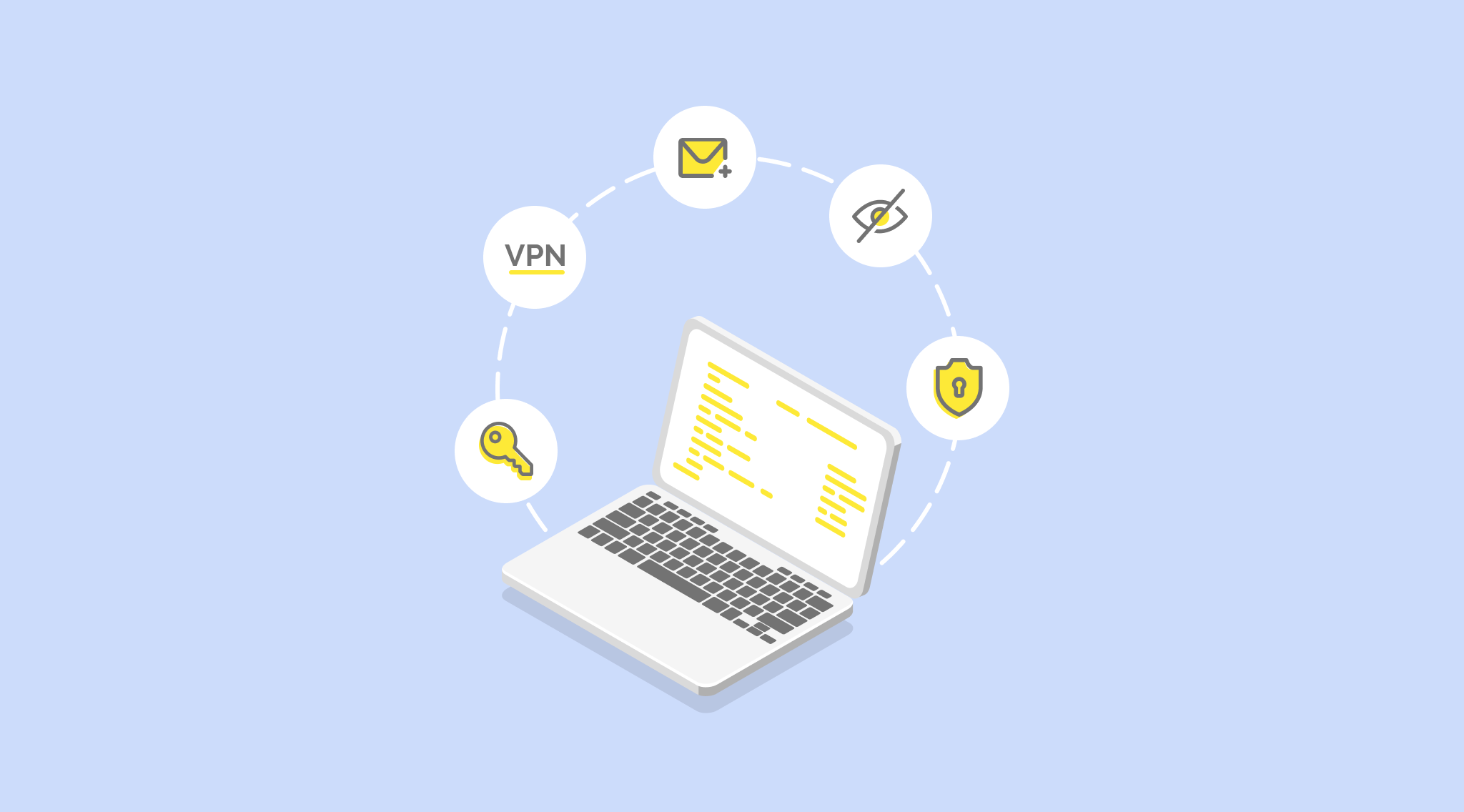 Unfortunately, anonymity isn't something that you think about as being valuable. But as Edward Snowden points out in one of his interviews, "Arguing that you don't care about the right to privacy because you have nothing to hide is no different than saying you don't care about free speech because you have nothing to say."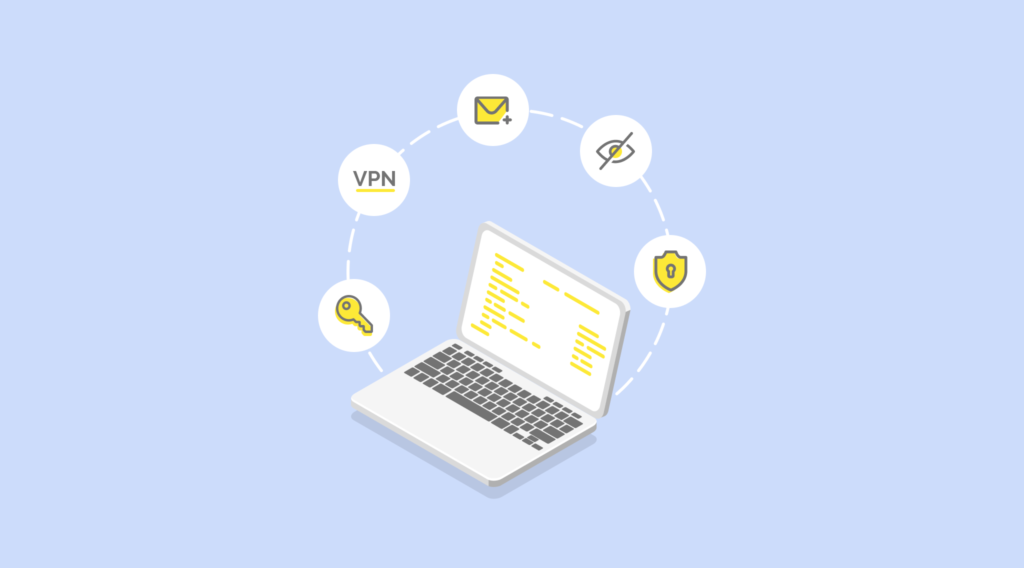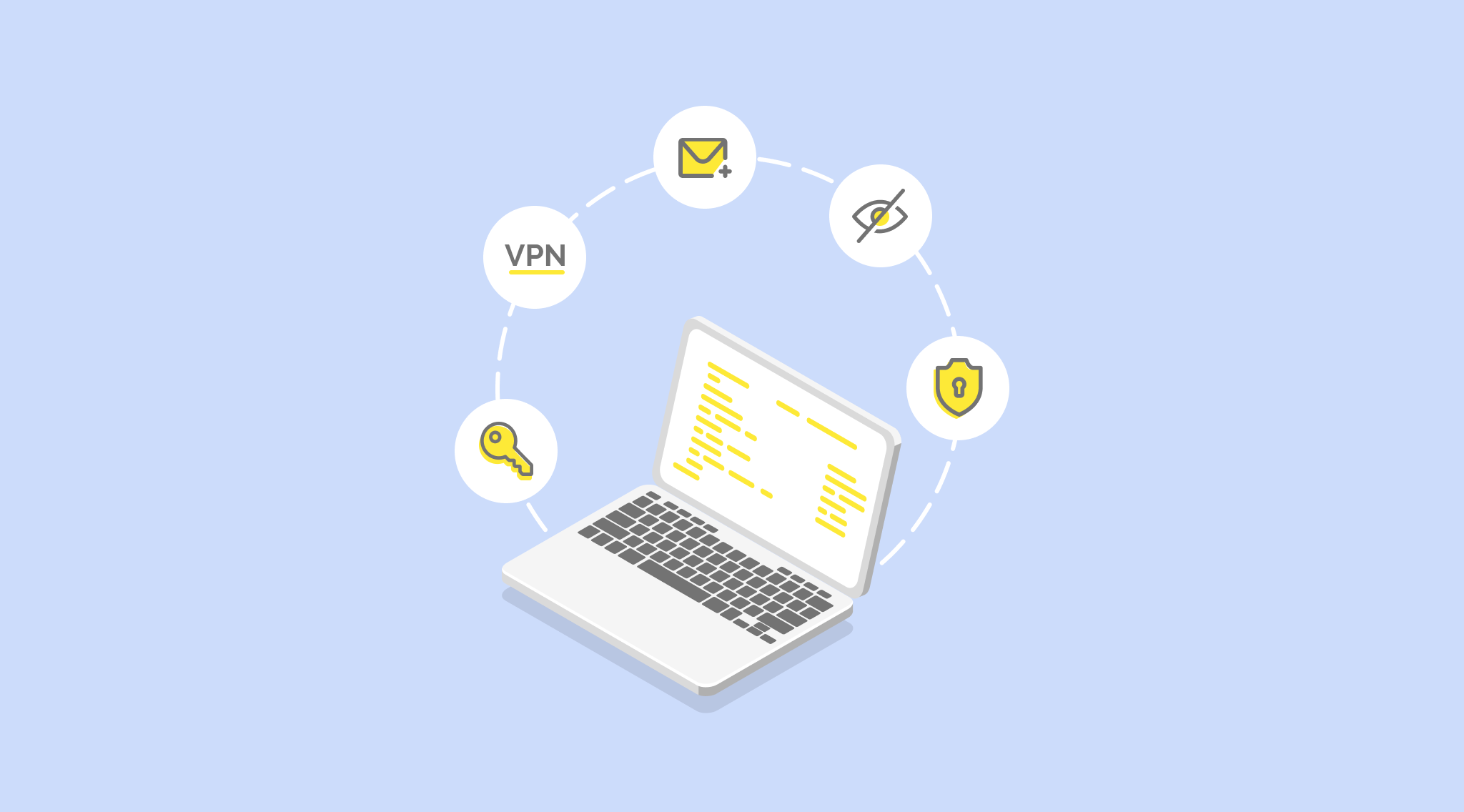 Many people are going up against online anonymity, mainly because it has the potential to enable and encourage undesirable behavior or illegal activity. State institutions and corporations are trying to limit the ability to use networks without authorization, allegedly in an attempt to increase security.
Meanwhile, there is no doubt that private information that falls into the wrong hands can be used for mean purposes in many ways. Dozens of examples truly highlight the need for online anonymity today. Without it, people's lives can easily be ruined forever.
Financial and personal freedom are the main reasons why people started using cryptocurrencies. But using Bitcoin itself can not guaranty anonymity. They are not linked to a person or identity, so the name, e-mail or physical address can't be found in the transaction. But public addresses we use publically recorded on the blockchain, so a person can be tracked down using this information and ID.
Here are some methods to keep your identity safe.
Use Logless VPN
Virtual Private Network encrypts all of your Internet traffic and routes it through multiple servers at different locations before arriving at the final location. Using a VPN is one of the simplest ways to cover your digital tracks. Logless VPN services don't store the history of your activities, some of them provide one IP address for several users, making it difficult to isolate one person among them.
It is highly recommended to avoid US/UK-based VPN services due to strict surveillance regimes in these countries.
Also, you should keep in mind that some exchangers' security systems treating logging into an account with numerous different country IPs as suspicious which can lead to blocking your account.
Register a Separate Email
Never use personal or working email for the needs of the crypto. If hackers gain access to it that can ruin your life in many aspects at once.
A significant advantage will be the use of burner emails such as Guerrilla Mail and Temp Mail, or highly protected services like ProtonMail or Tutanota.
Don't forget about common security rules such as using a strong password that contains different case letters, numbers and symbols. Keeping passwords and keys on your devices is definitely not safe, better write it down in an old-fashioned pen-paper way.
Create New Blockchain Address
Make new addresses for every single transaction you make. More than half of all transactions in the BTC network go through wallets that have been in use at least once. Over time this practice will build up a list of transactions associated with one wallet. Using some manipulations those transactions could be easily associated with a real-world identity as well as your wallet could be simply hacked and robbed.
Avoid KYC and AML Using Services
Know Your Client is a policy used by many companies in which each client is required to provide credentials such as ID documents to use a company's service. Anti-Money Laundry consists of KYC procedures and ongoing risk assessment and monitoring of transactions. Such actions are implemented in the best interest of protecting users of cryptocurrency platforms but left no chance to stay anonymous.
Nowadays most of the crypto markets and exchanges require passing identity verification due to the growing control from the state institutions. However, there are some that allow you to remain anonymous unless you are withdrawing a large amount (Binance, Bitfinex, KuCoin, etc.). In such circumstances, decentralized exchanges seem like a good option.
Use Anonymity-Centric Cryptocurrencies
As mentioned earlier, blockchain analysis based on knowledge of the amount and time of the sent transaction allows hackers to attack user's wallets and gain access to their data. As a reaction to this was developing coins with anonymity as the main priority.
At the moment, Monero is the most popular of the anonymity-centric cryptocurrencies. It has a complex of cryptographical tools for obfuscating traces of the original transaction. Its RingCT Protocol hides the sender, recipient and transfers amounts. After the transaction is completed, it is signed and receives a time-stamp using a ring signature, where collected group's public keys, but the private key of the specific sender is not displayed.
Another private currency's Dash work is based on the CoinJoin technology. The idea of the process is very simple: several transactions are mixed into one, so it is impossible to determine what amounts were transferred and by whom.
Zcash currency uses the Zero-Knowledge Proof commitment scheme to validate transactions without revealing information about them. Protocol, called Zk-SNARKs, comprises three algorithms that generate proof and verification keys, calculate the proof and verify the authenticity of the secret information. The obvious drawback of this mechanism is extremely massive complex calculations that require enormous capacity.
Even if complete anonymity seems not possible, following the above rules will help you avoid a lot of trouble.
You should be extra meticulous in the process of choosing currency and an exchanger, keeping in mind where and what personal information you provide.
If you need to exchange your coins private and without registration – StealthEX is here for you. Just go to StealthEX crypto exchange and choose the pair and the amount for your exchange. Then follow these easy steps:
Choose the pair and the amount for your exchange. For example ETH to BTC.
Press the "Start exchange" button.
Provide the recipient address to which the coins will be transferred.
Move your cryptocurrency for the exchange.
Receive your coins.
Follow us on Medium, Twitter, Facebook, and Reddit to get StealthEX.io updates and the latest news about the crypto world. For all requests message us via support@stealthex.io.
Updated on 15 March 2022.
anonymous cryptocurrency
Monero
privacy
privacy coins
Zcash
Recent Articles on Cryptocurrency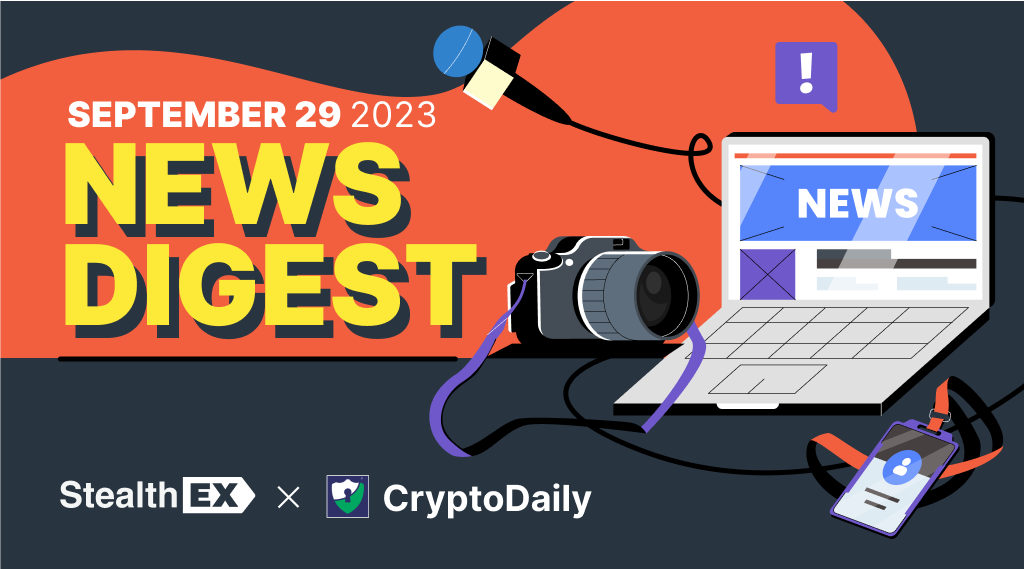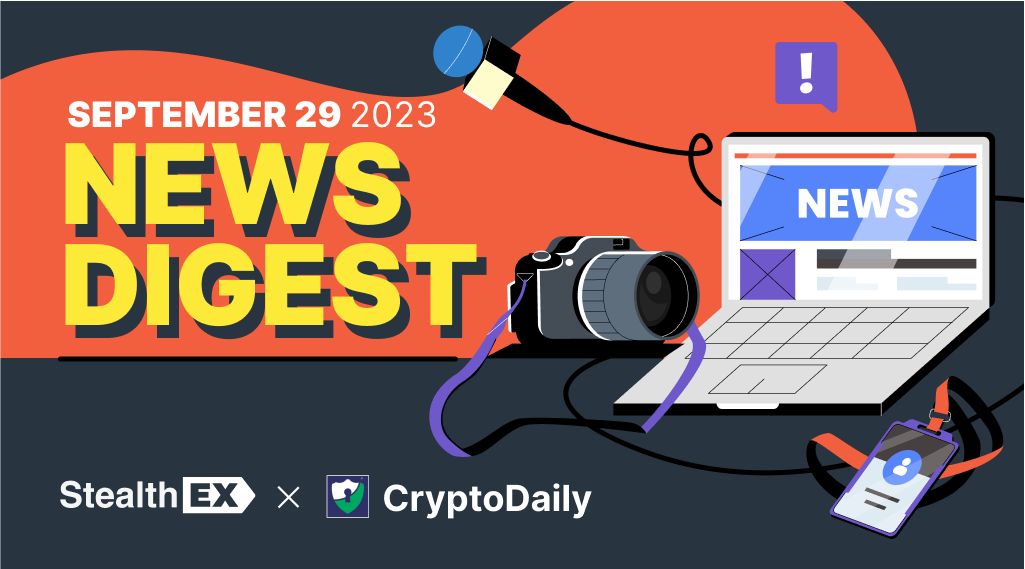 September 29, 2023
Crypto World
MicroStrategy, Coinbase, and MoneyGram Wallet in StealthEX x CryptoDaily Digest
MicroStrategy's new BTC buy, SEC scrutiny on Gensler, MoneyGram wallet, and Marathon Digital's invalid block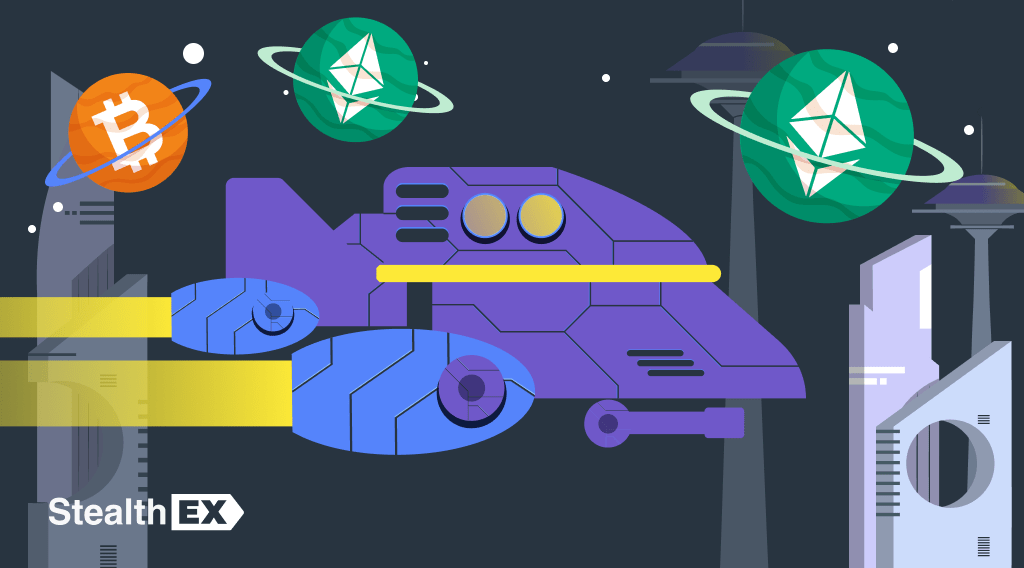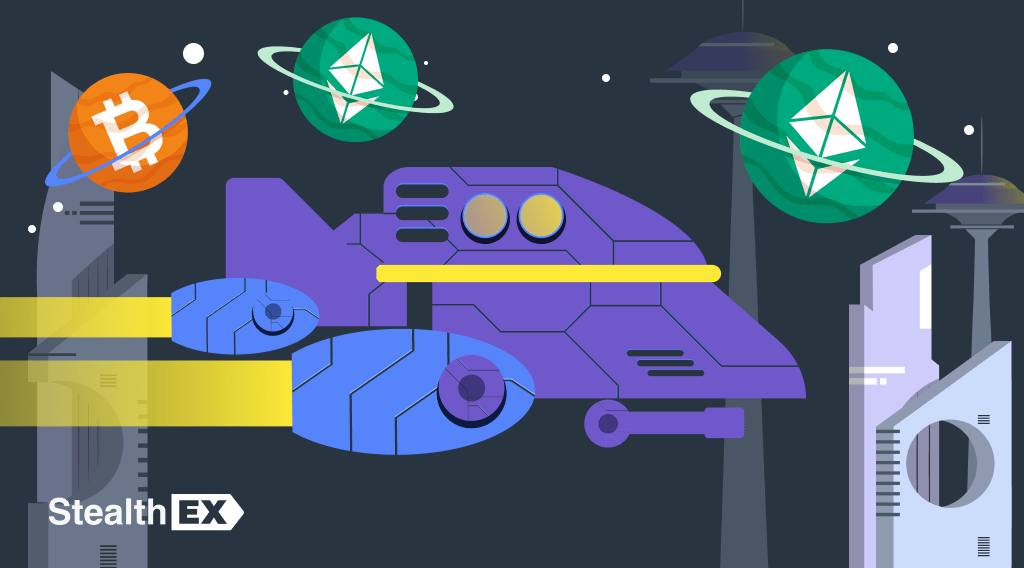 September 28, 2023
Investment
Future of Crypto in the Next 5 Years: Trends, Challenges, and Predictions
Navigating the future of crypto in the next 5 years: what can we expect from the cryptocurrency market in the…