Best Monero Wallets: Part 2
June 23, 2020
Wallets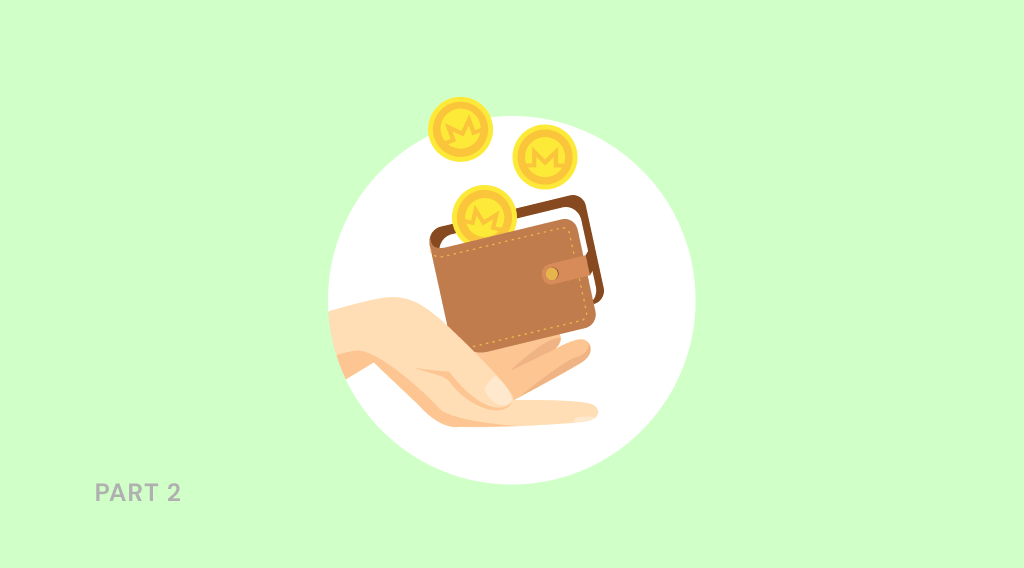 Monero is a cryptocurrency based on the CryptoNote protocol, focused on increased transaction privacy. It was launched on April 18, 2014, as a fork of Bytecoin.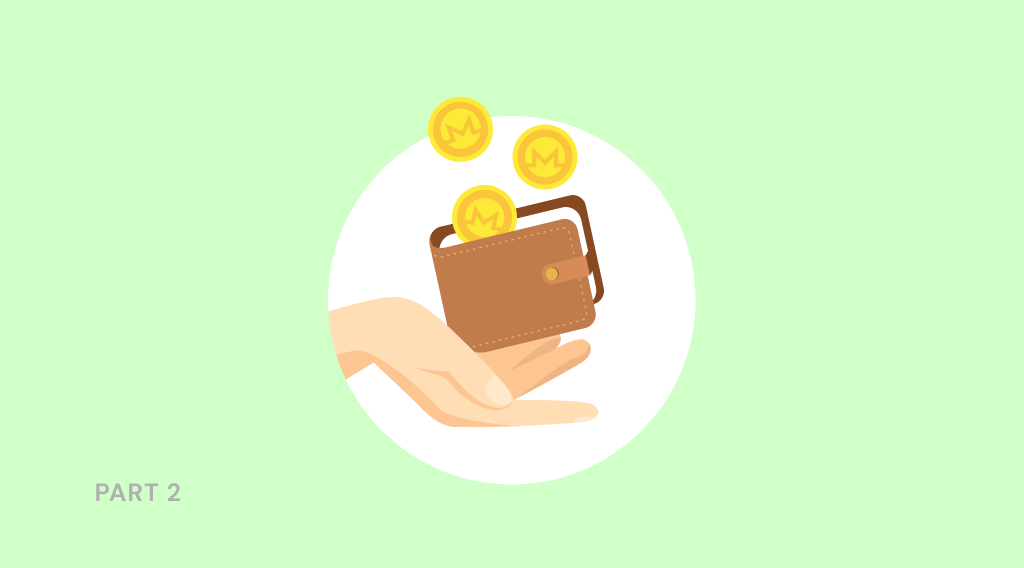 Blocks are generated every 2 minutes using a proof-of-work system. They do not have a strictly limited size, instead, the block size can vary over time depending on the network state. The difficulty and the reward recompute for each block.
Monero offers more privacy than Bitcoin, as its transactions are hidden with the help of cryptography that protects addresses and transferred amounts. The main feature of Monero is the use of The CryptoNote protocol, which works based on ring signatures.
Cryptonote and obfuscation added to the protocol provide passive mixing: ring signatures in Monero include so-called decoys in the transaction in the form of random inputs/outputs of other transactions made earlier. They help to hide traces: it is impossible to determine exactly where there is that extraneous money in the transaction, and where the real funds are.
Each Monero coin is fungible, and the two XMR coins cannot be distinguished from each other, regardless of the transaction history.
The public addresses are not saved in the blockchain. Instead, it makes stealth-addresses for each transaction.
Because of its focus on privacy, Monero has found its firm place among top cryptocurrencies. What are the options for storing this coin?
Mobile Wallets
Cake Wallet
Cake Wallet is a mobile wallet originally created for iOS devices, which recently got a version for Android. Cake was launched in 2018 and became the first mobile wallet for Monero. It is approved by the Monero Project team and has good reviews on mobile platforms.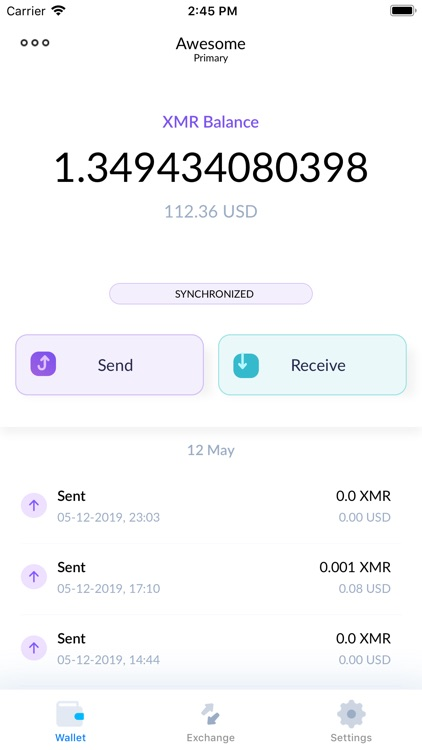 Private keys are stored locally on your device. For quicker log in to your iOS wallet, you can add up Touch or Face ID. To diminish the chance of losing the wallet due to device loss or change, it is possible to create backups using iCloud or other storage.
There is also a built-in exchange feature, which supports some of the most popular cryptocurrencies, such as Bitcoin, Ethereum, Dash and Litecoin.
Thus, this wallet is a convenient and secure way to store your Monero.
Monerujo
Monerujo is an open-source Monero wallet for Android devices. The app has a simple and intuitive interface.
The wallet is quite lightweight because it uses remote nodes to sync with the Monero blockchain instead of directly downloading. Monerujo wallet gives you control over your private key by storing it locally on your Android device.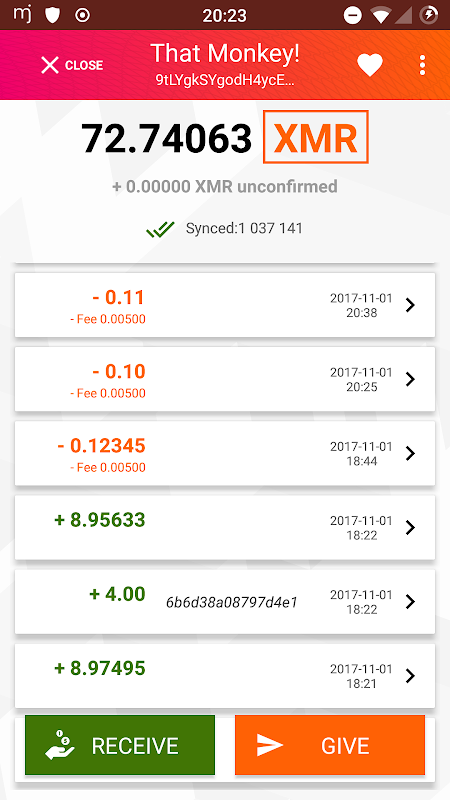 You can enable login using fingerprint in the app (if your phone has a fingerprint sensor). A mnemonic seed-phrase consists of 25 words. It is necessary to write them all down and keep them in a safe place.
The app provides a convenient QR-code that you can use to receive payments. Integration with the XML.to service allows sending payments to BTC addresses using XMR.
Multiplatform
Exodus Crypto Wallet
Initially, the Exodus wallet was exclusively a desktop application that could be installed on devices running Windows (x64), Linux and Mac OS, but last year developers introduced mobile versions for gadgets running on iOS and Android.
One of the main features of Exodus is storing private keys in encrypted form directly on a personal computer. The developers claim that they are not able to access customer funds, despite the existence of a backup system that allows you to restore the wallet remotely on another computer.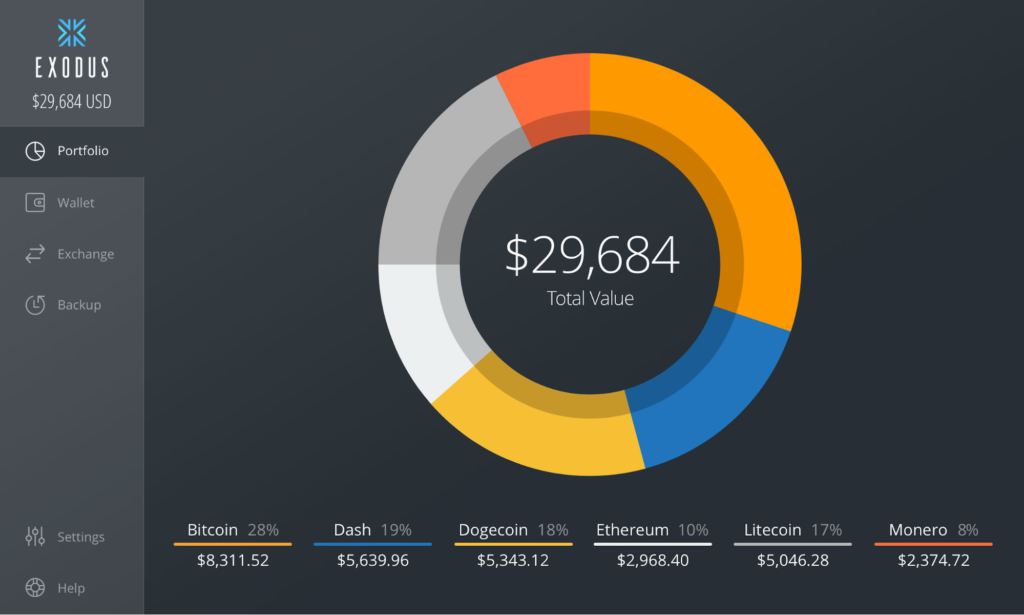 A multi-currency wallet is available on almost all platforms. The interface is simple and incredibly visually pleasing. Data on user-owned cryptocurrencies displays in the "Portfolio" menu item in the form of a pie chart, as well as a detailed list of coins with their names, prices, quantity and value.
You can also view the history of changes in the total value of assets in your portfolio as a graph by selecting one of the available time intervals.
In the Hardware wallets section, you can connect Trezor wallet to Exodus — so far the only supported hardware cryptocurrency storage. After setting a connection with the device, the "Portfolio" section of the application will display assets stored in Trezor, and you will also be able to perform operations with them through the Exodus interface and use the internal cryptocurrency exchange function.
Keep in mind that in most cases, the safety of your storage significantly depends on your own alertness. Whatever wallet you choose for your Monero you can always use the StealthEX exchange for instant and unlimited swaps. Follow these easy steps:
✔ Choose the pair and the amount for your exchange. For example BTC to XMR.
✔ Press the "Start exchange" button.
✔ Provide the recipient address to which the coins will be transferred.
✔ Move your cryptocurrency for the exchange.
✔ Receive your coins.
Follow us on Medium, Twitter, Facebook, and Reddit to get StealthEX.io updates and the latest news about the crypto world. For all requests message us via support@stealthex.io
June 23, 2020
crypto wallet
Monero
Monero wallet
wallet
XMR
Recent Articles on Cryptocurrency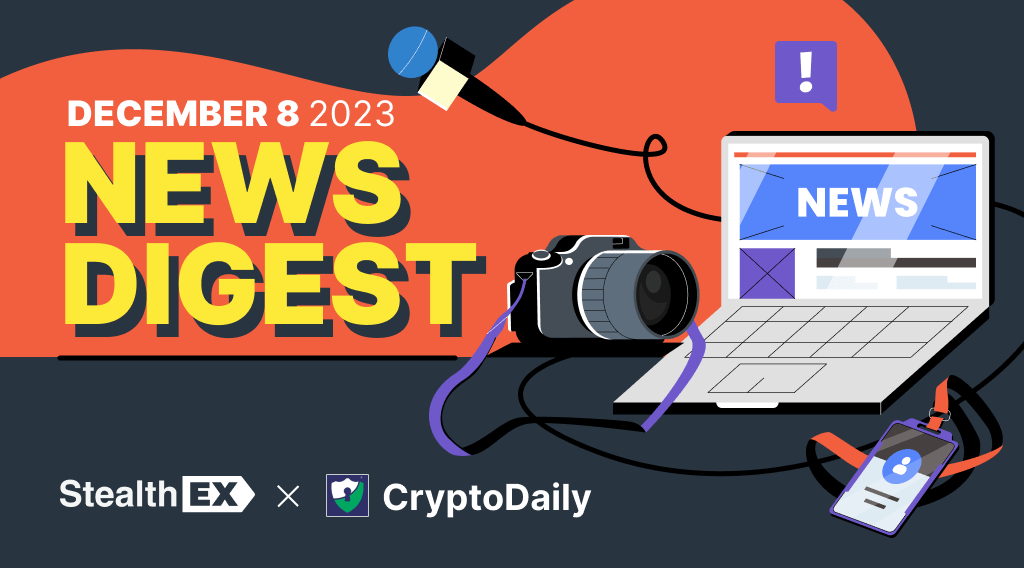 December 8, 2023
Crypto World
StealthEX & CryptoDaily: Weekly Crypto Insights
Explore key cryptocurrency developments and trends in StealthEX's insightful weekly roundup, in partnership with CryptoDaily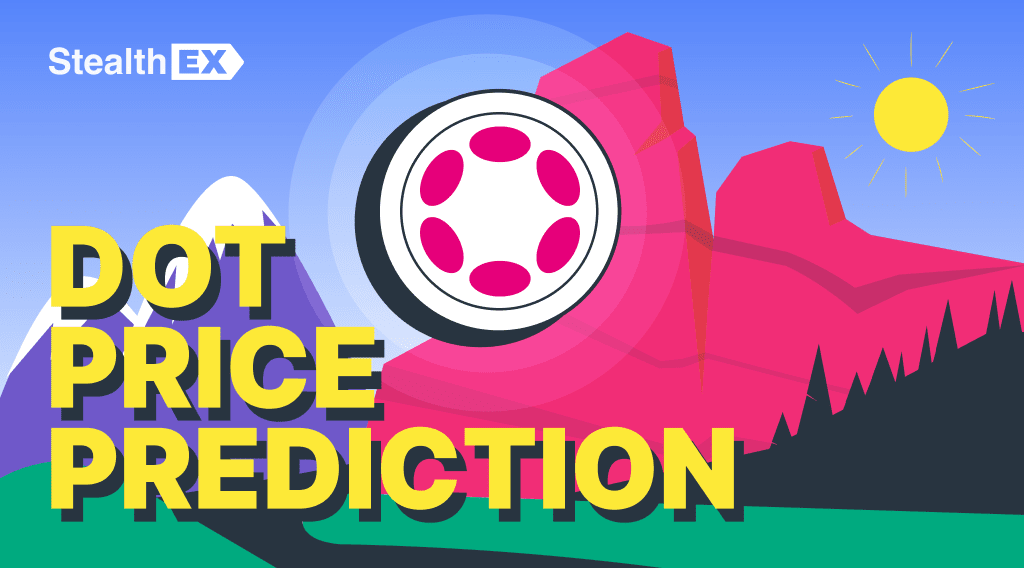 November 29, 2023
Price Prediction
Polkadot (DOT) Price Prediction: Will DOT Coin Reach $1000?
According to the long-term Polkadot price prediction by the end of 2030, the DOT price may rise to $195