Best Multi-Cryptocurrency Wallets: Part 1
November 17, 2020
Wallets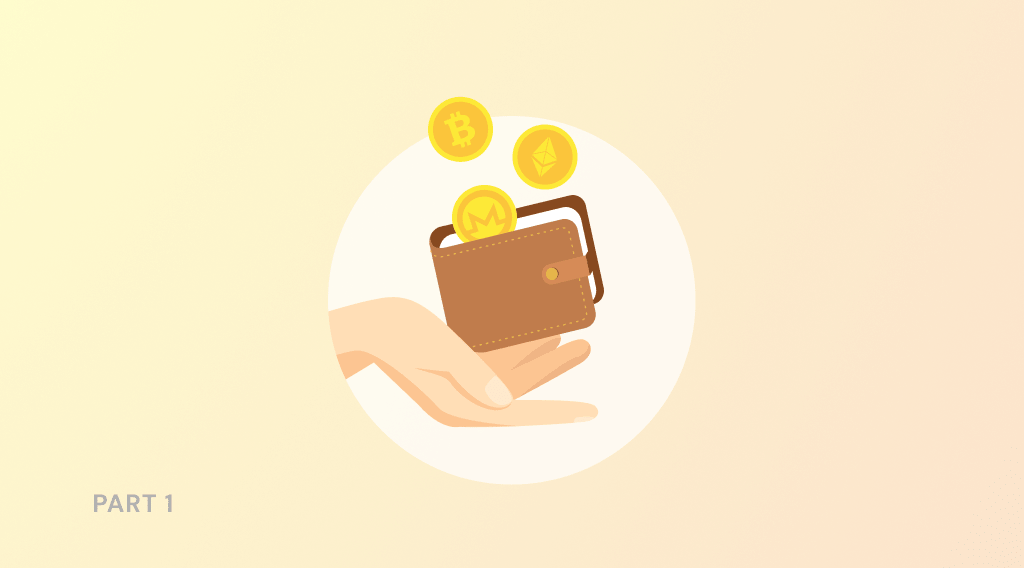 Recently, the price of Bitcoin jumped over $16,000. Altcoins are also gaining significant popularity, and capitalization some of them have already exceeded $1,000,000,000. Nowadays, cryptocurrencies became very attractive objects for investment. The cryptocurrency market attracts not only experienced investors but also beginners. Each person has its own purpose for buying, accumulating, and selling digital currency. But everyone starts by registering a special wallet for cryptocurrency.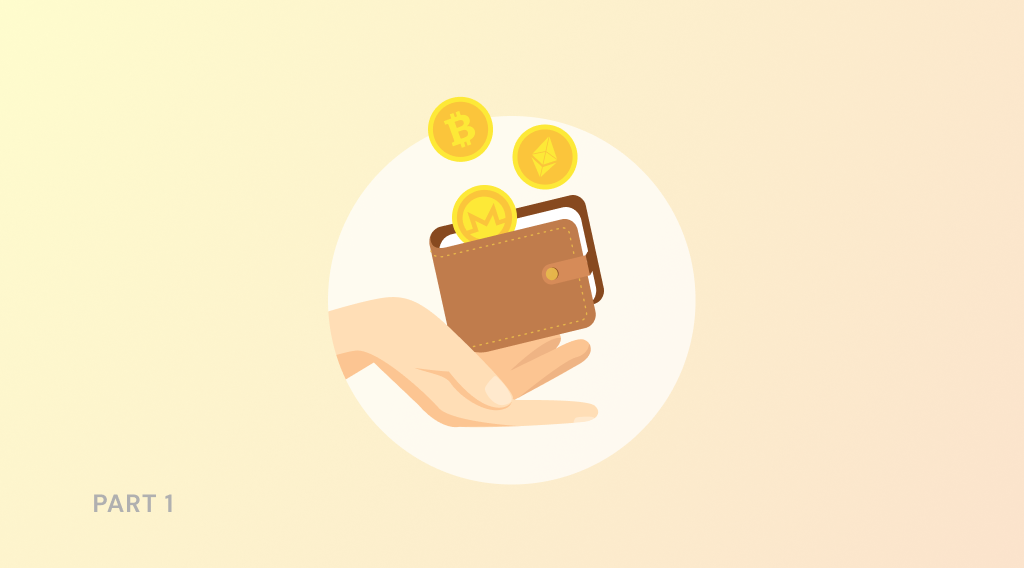 Today StealthEX team prepared you a selection of the most popular multi-cryptocurrency wallets, so you can find the best wallet to store your digital assets.
What Are Cryptocurrency Wallets?
Cryptocurrency wallets are used to store account's public and private keys, keep track of the balance, and conduct transactions. Crypto wallets can be hot and cold. The main difference between them: hot wallets are connected to the internet while cold wallets are not.
Different Types Of Cryptocurrency Wallets
Online Wallets For Cryptocurrency
Online wallets are integrated into the browser or work directly on the exchange platform. These wallets can be accessed from any device that is connected to the internet. They are very convenient and work similarly to online banks.
Cryptocurrency Desktop Wallets
Basically, it is software that can be downloaded to a laptop or PC. In theory, these types of wallets can act as cold storage if the computer never connects to the internet.
Mobile Wallets For Cryptocurrency
These storages work like desktop wallets but are designed specifically for mobiles. A special app installed on the gadget allows managing coins, sending it to the specified addresses, and paying in stores using a QR code.
Hardware Wallets For Cryptocurrency
These are physical wallets in the form of USB drives. Hardware wallets are recognized as the most reliable among all existing wallets.
TOP 5 Cryptocurrency Wallets
Guarda Wallet Review
Guarda is a custody-free multicurrency crypto wallet for exchanging, storing, and transferring crypto assets. It combines simplicity and security. Guarda supports multi signatures, built-in exchanger, and PoS-based staking.
One of the benefits of Guarda wallet is that it supports a lot of cryptocurrencies including BTC, ETH, Ethereum-based tokens, ETC, ZEC, LTC, XRP, NEO, EOS, DASH, and the others.
The first Guarda Wallet was launched in 2017. Since then, the Guarda team has built a unique ecosystem of blockchain-related products. Today Guarda is compatible with Windows, Mac OS, and Linux operating systems. There is also a mobile and web version of Guarda's Wallet.
Trust Wallet Review
The wallet was created in 2017 by Viktor Radchenko. In 2018, Trust Wallet was acquired by the Binance crypto exchange platform.
Trust Wallet is positioned as an Ethereum wallet that supports all ERC20 and ERC223 tokens created on the Ethereum blockchain. But it also supports other cryptos including BTC, BCH, BNB, TRX, XTZ, and many more.
Users can buy cryptocurrency directly in the app, exchange it for other crypto coins, and use multiple crypto accounts. Trust Wallet integrates with the Binance DEX through the WalletConnect feature.
What is MetaMask Wallet?
The wallet was created in 2016 by Aaron Davis and Dan Finlay. MetaMask is a cryptocurrency wallet that works as an extension for Firefox, Google Chrome, and Brave browsers. It allows users to store and transfer digital coins that exist on the Ethereum blockchain network (Ethereum, ERC-20 tokens, and ERC-721), interact with smart contracts and DApps, and to work with cryptocurrency exchanges and DeFi services.
This wallet is suitable for crypto newbies as well as for experienced traders and developers. Recently MetaMask became available as a Mobile App.
Trezor Wallet Review
Trezor is the world's first cryptocurrency hardware wallet that was launched by SatoshiLabs in 2011. Trezor has an intuitive, user-friendly interface and supports more than 1000 coins.
The wallet has many levels of protection. All operations involving private and public keys are only allowed after user authentication via PIN. Additionally, users can set a passphrase, which is never stored or remembered on the device. This provides protection against local hardware attacks.
The device allows you not to worry about the safety of funds even if the wallet is damaged or lost. Using the passphrase, it is possible to restore access to use the wallet on another Trezor device or web wallet interface. The most modern wallet is the Trezor T model.
Ledger Nano Review
The French hardware wallet – Ledger is considered as one of the safest for cold storage. The wallet allows buying more than 1500 cryptocurrencies, safely storing assets, and managing transactions.
Ledger is the only certified hardware wallet certified for its security by ANSSI, the French cybersecurity agency. Private keys are stored in a certified security chip (CC EAL5 +) – the same one used in credit cards and biometric passports. The device is powered by the unique BOLOS operating system developed by Ledger. All operations are displayed on the screen of the wallet and are confirmed by pressing its buttons. All transactions are confirmed by entering the PIN code. It is also possible to restore access to the wallet using the 24-word passphrase.
Ledger Nano S is the first generation of wallets. In 2019 Ledger Nano X was released. The Ledger Nano X is a more expensive one, but it supports connection to mobile devices via Bluetooth to conduct transactions from smartphones.
Which Cryptocurrency Wallet Is The Most Trusted One?
It is totally up to you. All wallets have different features and benefits.
Here are some general guidelines:
For daily operations and fast transactions – choose an online wallet. Be sure that wallet doesn't store private keys on the server.
Choose the wallet that guarantees security – a combination of multi-signature technologies, backup keys, and two-factor authentication, and so on.
Use a hardware wallet for long-term storage.
Share your experience of using multi-cryptocurrency wallets in the comments below.
And remember that StealthEX is the best platform for exchanging your coins.
How To Buy Cryptocurrency At StealthEX
If you need to exchange your coins StealthEX is here for you. We provide a selection of more than 300 coins and constantly updating the cryptocurrency list so that our customers will find a suitable option for exchange with a low fee. Why don't you check it out?
You can study a detailed article with an exchange guide, watch a tutorial video on our YouTube channel, or just go to StealthEX and follow these easy steps:
Choose the pair and the amount for your exchange. For example, BTC to XMR.
Press the "Start exchange" button.
Provide the recipient address to which the coins will be transferred.
Move your cryptocurrency for the exchange.
Receive your Monero coins!
Follow us on Medium, Twitter, and Reddit to get StealthEX.io updates and the latest news about the crypto world. For all requests message us via support@stealthex.io
The views and opinions expressed here are solely those of the author. Every investment and trading move involves risk. You should conduct your own research when making a decision.
November 17, 2020
Bitcoin wallet
crypto wallet
cryptocurrency wallet
Ethereum wallet
wallets
Recent Articles on Cryptocurrency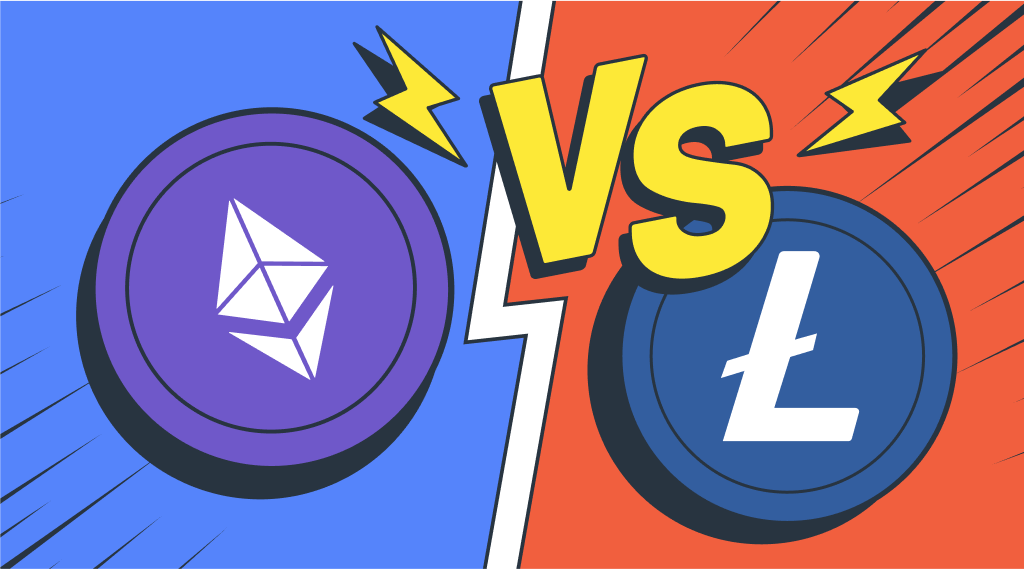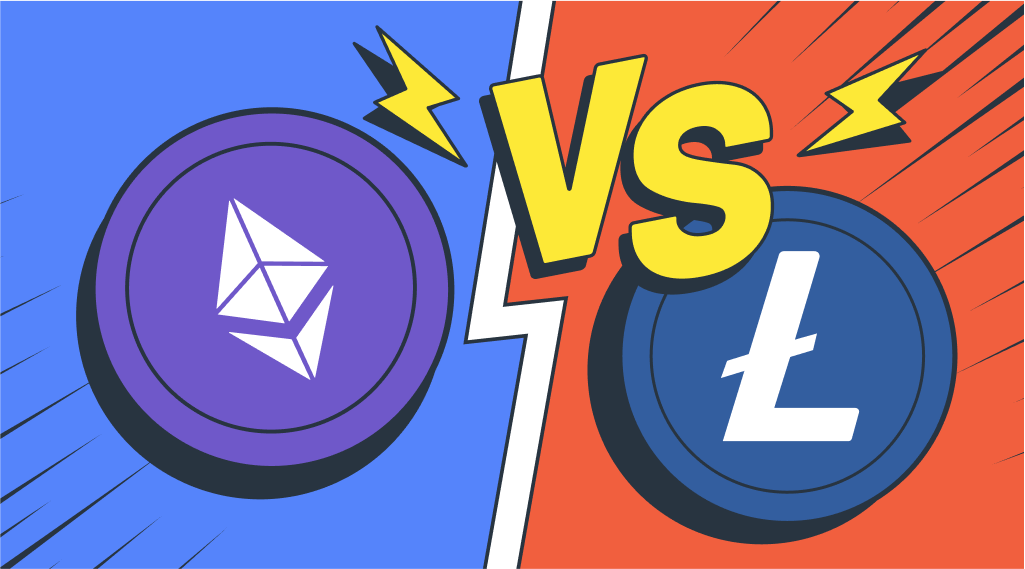 September 25, 2023
Crypto World
Litecoin vs Ethereum: Which Crypto to Choose? LTC & ETH
This article delves into the differences and similarities between LTC and ETH, offering a comprehensive comparison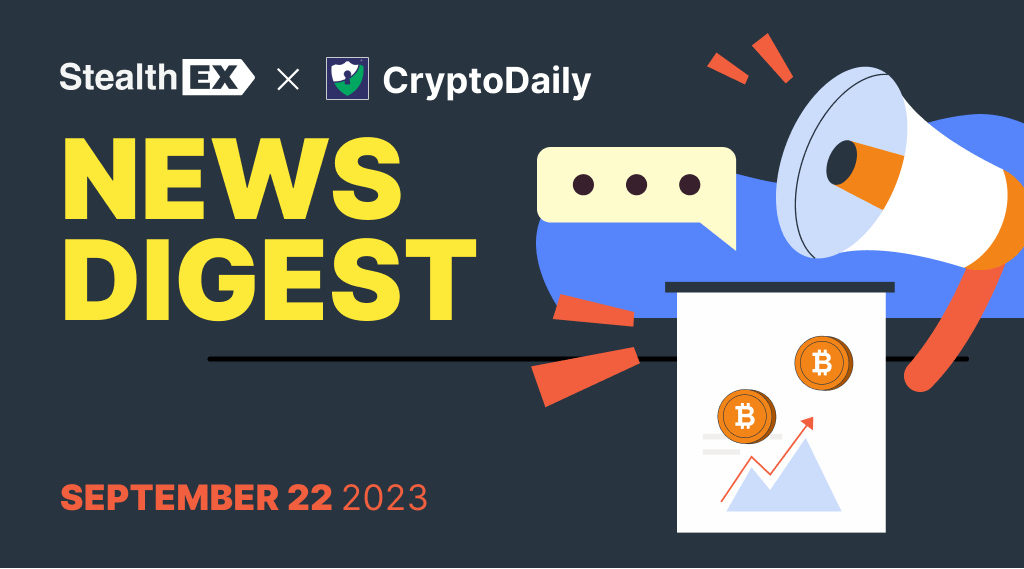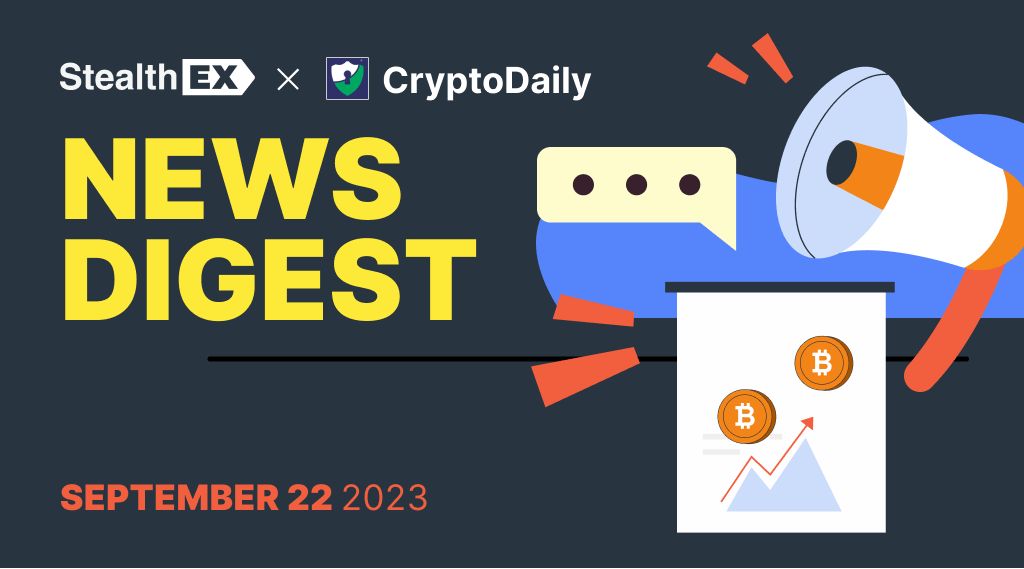 September 22, 2023
Crypto World
USDC on Polkadot, FTX Lawsuit, and SEC Actions: StealthEX x CryptoDaily Digest
In the dynamic sector of crypto, staying informed is crucial. Dive in to get a concise overview of the week's…