Best Multi-Cryptocurrency Wallets: Part 2
December 15, 2020
Wallets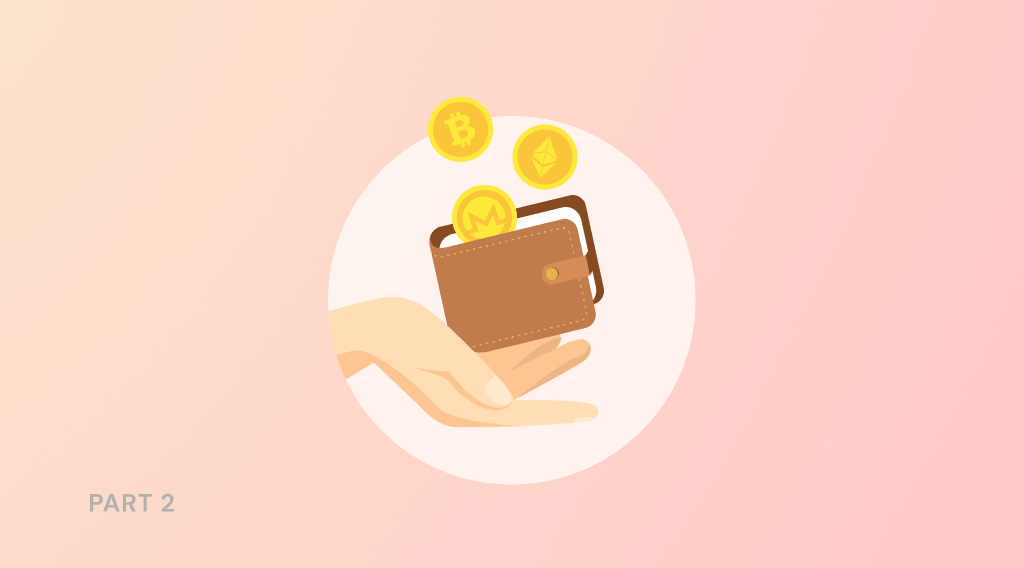 Choosing the right crypto wallet is one of the key steps in working with digital currency. There are a huge number of different crypto wallets on the market and for a newcomer, it could be very difficult to decide where to store digital coins. Today we will continue to introduce you to our selection of the best multi-cryptocurrency wallets.
So let's roll!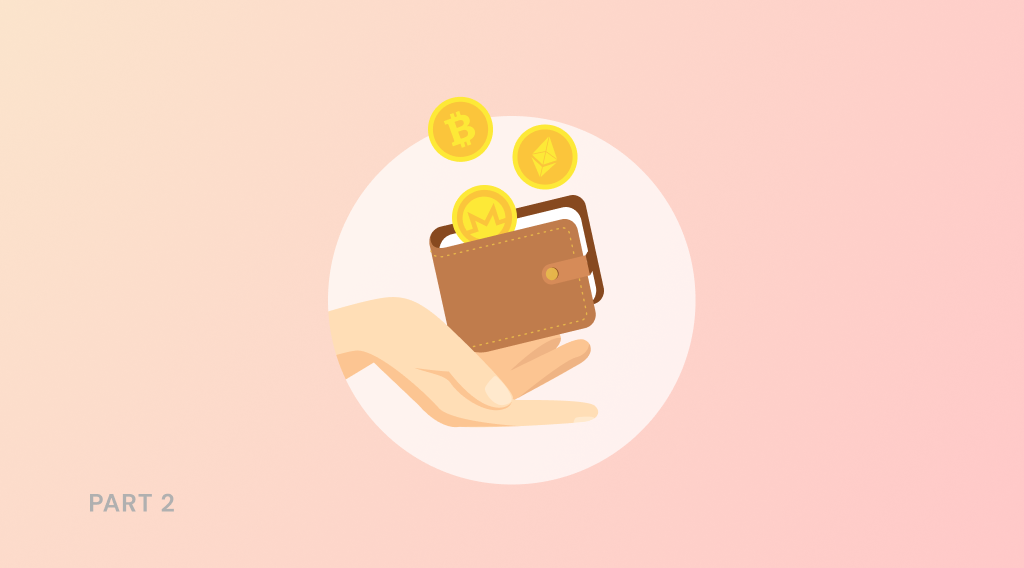 What Is Blockchain Wallet?
Blockchain Wallet was launched back in 2012. At the moment, it has already been downloaded by 53 million people. This e-wallet supports different digital currencies including BTC, ETH, BCH, USDT, PAXG, and others.
The wallet has several levels of security: 4-digit-pin or biometrically authenticate, advanced Two-Factor Authentication, 12-word backup recovery phrase, and hierarchical deterministic address architecture to increasing transaction privacy.
Blockchain Wallet is popular due to its wide functionality: users can exchange cryptocurrencies, get crypto loans, earn up to 12% interest for depositing, and manage multiple accounts.
Coinomi Wallet
Coinomi is another popular wallet that was founded in 2014. The wallet is available on both mobile and desktop devices. The wallet allows storing and exchanging more than 1770 blockchain assets including Bitcoin and Ethereum. Coinomi also supports fiat currency which allows buying crypto assets with zero commission right in the App.
Is Coinomi Wallet Safe?
Coinomi is one of the few multicurrency crypto wallets that support SegWit addresses. It is one of the most secure cryptocurrency wallets and as its developers say "no Coinomi wallet has ever been hacked or otherwise compromised to date".
Among the advantages of the Coinomi wallet, it is worth mentions the following ones: the possibility for cold staking, DApp browser and Web3 support, interaction with top Defi services, compatibility with other wallets, and the availability of cryptocurrency gift cards.
MyEtherWallet
MyEtherWallet or simply MEW is a hot wallet that allows buying, holding, and swapping Ethereum and tokens. The wallet was created in 2015 right after the Ethereum launch. MEW supports only ETH and ERC20 tokens.
MEW allows sending transactions, without additional charges. The wallet uses top of the line multi-layer encryption and isolated local storage to protect users funds.
After MyEtherWallet's upgrading to version 5, its interface got significantly simplified and easy to use. In 2019 educational portal called MEWtopia was released to help crypto newbies to get acquainted with blockchain technology much easier.
One of the wallet's strengths is that it can work as a Chrome Extension and also has the MEW Connect App for iOS and Android. This enhances security by combining the browser extension with the App using Two-Step Authentication.
MEW supports many different wallet types and also allows integration to the most popular hardware wallets Trezor, Ledger, BitBox02, and KeepKey.
Atomic Wallet
Atomic Wallet is a non-custodial decentralized wallet that was created in 2017. The wallet is available on desktop (Windows, macOS, Ubuntu, Debian, Fedora) as well as on mobile devices (Google Play and App Store). The Atomic Wallet's mission is not only to provide a convenient way of managing cryptocurrencies but also to create a healthy multifunctional ecosystem that will boost the crypto mass adoption.
The Atomic wallet allows managing, exchanging, and staking more than 300 cryptocurrencies and ERC-20 tokens. It also supports fiat currency so users can easily buy crypto coins with a credit card.
Is Atomic Wallet Safe?
The wallet uses Atomic Swaps technology that makes it possible to exchange cryptocurrencies directly without third parties. Among the wallets other main features it worth mentioning the following advantages: anonymity, the possibility to receive cashback for exchanging coins, and getting a reward for staking some crypto coins.
Several steps are used to maintain the security of the wallet: password, 12-words backup code, and private keys that are stored locally on users' devices and strongly encrypted. The Atomic wallet also can be used for cold storage as it didn't require constant access to the Internet.
The wallet's team also has a great support team. John McAfee wrote on his Twitter:
"We opened up the company's Atomic Wallet this morning and our entire Tezos holdings had vanished – not even a transaction history existed. Emailed their support and received an answer within ten minutes. Problem was taken care of. Wish everyone provided such support. Thanks Atomic."
The wallet's developers have also launched the Atomic's Academy where crypto newcomers can get essential knowledge about cryptocurrencies.
Exodus Wallet
Exodus is a popular anonymous wallet that was created in 2015. The Exodus team's main goal is to remove the geek requirement and make cryptocurrency fun and easy for everyone.
Is Exodus A Good Crypto Wallet?
Nowadays Exodus supports over 100 different coins and tokens including Bitcoin, Ethereum, Bitcoin Cash, Binance Coin, and many more. The wallet allows securing, managing, and exchanging cryptocurrencies on desktop, mobile and hardware wallets. Private keys and other confidential data are securely encrypted and stored locally on user's devices.
Exodus allows tracking crypto rates and syncing the Mobile App with the Desktop client. The developers really care about their project and constantly updating the wallet by releasing new software every two weeks. The wallet's support team is very professional and always ready to help newbies.
Design is a separate pride of the Exodus team. Not every wallet can boast of having a designer like Daniel Castagnoli among developers, and Exodus is rightfully considered as a true wallet for users who value aesthetics.
Which Cryptocurrency Wallet Is The Most Trusted One?
It is totally up to you. As you can see each crypto wallet has its own advantages. When choosing a wallet start with selection criteria that are important to you. And remember that in the cryptocurrency world you are the main person who is responsible for the safety of your digital coins. Therefore, in addition to a good, secure wallet, do not forget to regularly update anti-virus software and create backup copies of the keys.
Here are some general guidelines:
For daily operations and fast transactions – choose an online wallet. Be sure that wallet doesn't store private keys on the server.
Choose the wallet that guarantees security – a combination of multi-signature technologies, backup keys, and two-factor authentication, and so on.
Use a hardware wallet for long-term storage.
Share your experience of using multi-cryptocurrency wallets.
And remember that StealthEX is the best platform for exchanging your coins.
How To Buy Cryptocurrency At StealthEX
If you need to exchange your coins StealthEX is here for you. We provide a selection of more than 300 coins and constantly updating the cryptocurrency list so that our customers will find a suitable option for exchange with a low fee. Why don't you check it out?
You can study a detailed article with an exchange guide, watch a tutorial video on our YouTube channel, or just go to StealthEX and follow these easy steps:
Choose the pair and the amount for your exchange. For example, BTC to XMR.
Press the "Start exchange" button.
Provide the recipient address to which the coins will be transferred.
Move your cryptocurrency for the exchange.
Receive your Monero coins!
Follow us on Medium, Twitter, Telegram, and Reddit to get StealthEX.io updates and the latest news about the crypto world.
We are always ready to give you support if you have any issues with exchanging coins. Our team does our best to protect all members and answer their questions. For all requests message us via support@stealthex.io.
The views and opinions expressed here are solely those of the author. Every investment and trading move involves risk. You should conduct your own research when making a decision.
December 15, 2020
crypto wallet
cryptocurrency wallet
Ledger
Ledger Wallet
wallets
Recent Articles on Cryptocurrency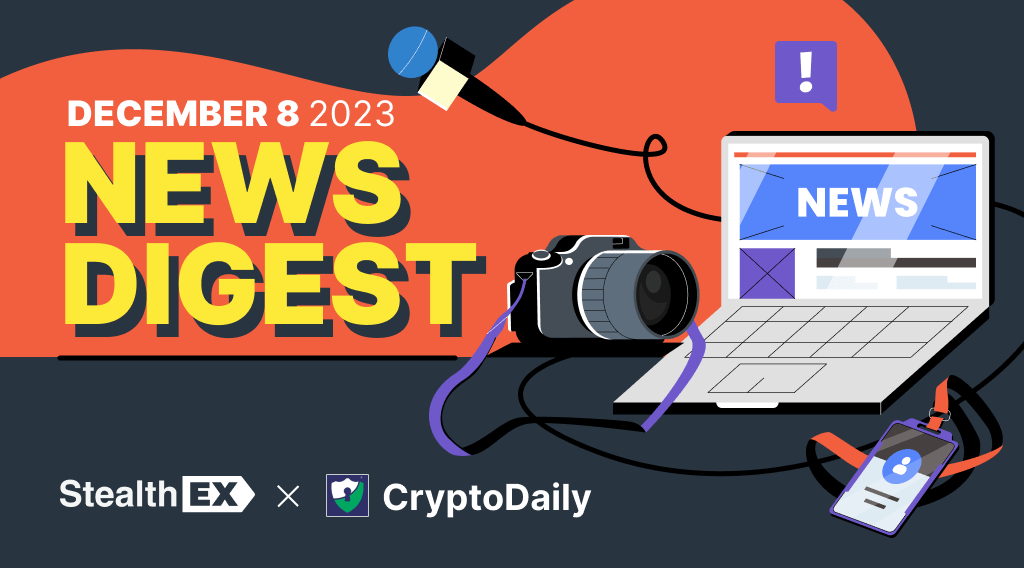 December 8, 2023
Crypto World
StealthEX & CryptoDaily: Weekly Crypto Insights
Explore key cryptocurrency developments and trends in StealthEX's insightful weekly roundup, in partnership with CryptoDaily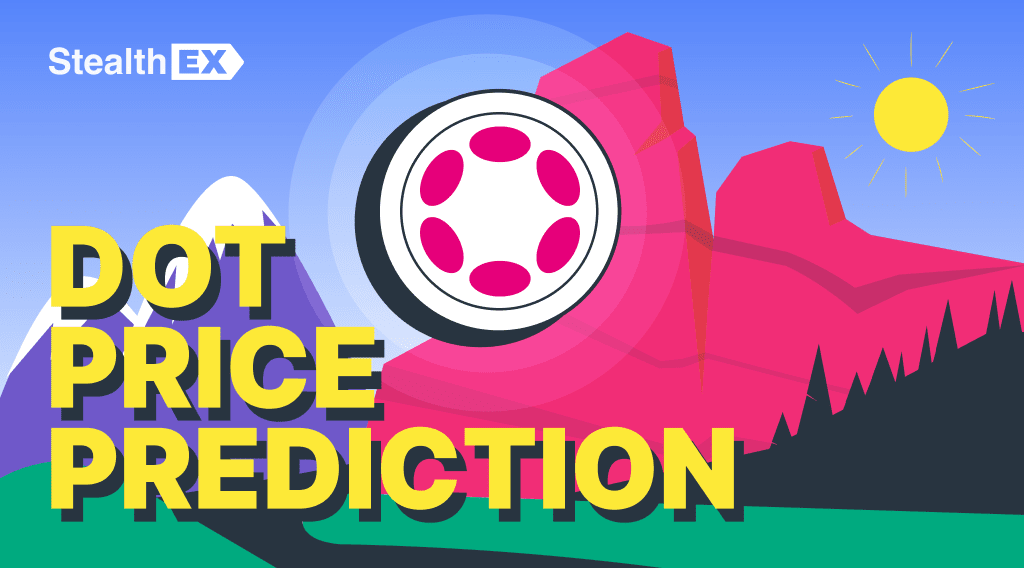 November 29, 2023
Price Prediction
Polkadot (DOT) Price Prediction: Will DOT Coin Reach $1000?
According to the long-term Polkadot price prediction by the end of 2030, the DOT price may rise to $195