Bitcoin-Friendly Countries
May 22, 2020
Crypto World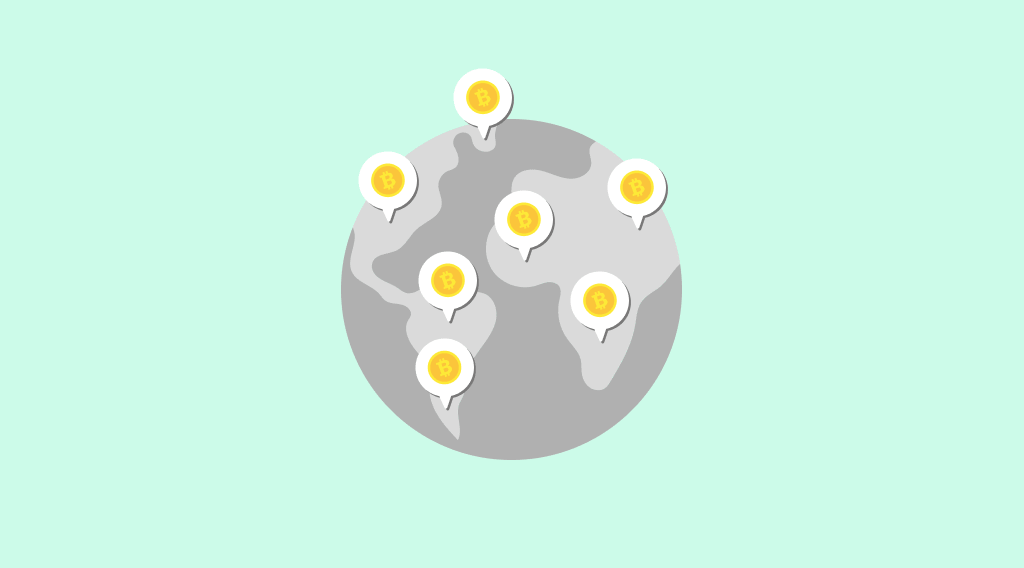 Cryptocurrencies are a new asset that appeared only in 2009 with the first decentralized cryptocurrency – Bitcoin. The authorities of most countries haven't managed yet how to develop its regulation, but there are already those who have introduced a strict prohibition against digital money, and those who have legalized cryptocurrencies in full.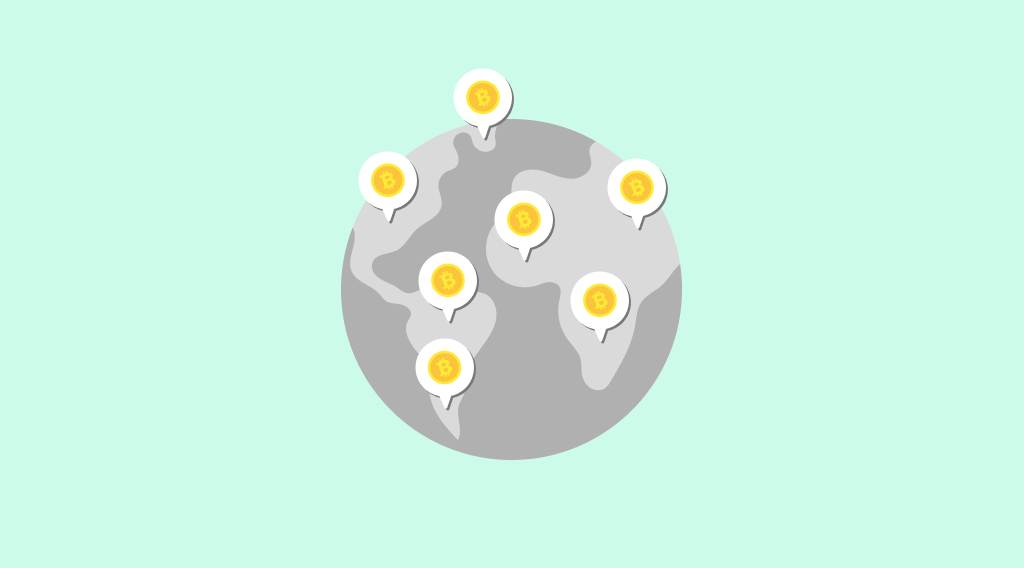 Today we prepared for you the list of some of the most Bitcoin-Friendly countries, where blockchain technology is closely intertwining with the life of ordinary people.
The United States of America
From the very beginning, the USA has been one of the pioneers of building the crypto-friendly society. Not surprisingly the United States has the largest number of crypto users and the largest number of Bitcoin's ATMs in the world.
Today a lot of blockchain startups are working in Silicon Valley like BlockCypher, ThunderCore, Blockstream, CipherTrace, Cryptanna, MakerDAO, Coinbase and many others.
Canada
Canada can boast of two cities that are considered as "Bitcoin hubs" Toronto and Vancouver. Cryptocurrency itself is regulated by laws against money laundering and terrorism financing in Canada.
In this country there is a very lively crypto community and many blockchain startups like Decentral, Vanbex Group were launched here. Nowadays thousands of organizations accepting BTC and other cryptocurrencies for payment are located in Canada.
The United Kingdom
The UK is considered one of the world's leading financial and innovation centers. Therefore, in this country, there are also numerous blockchain-related projects. The United Kingdom is sure that the popularization of a new payment solution is inevitable and now preparing for the massive adoption of cryptocurrencies. Nowadays you can easily order a pint of beer in some local pubs and pay for it using BTC.
Moreover, the Bank of England is closely monitoring cryptocurrency technologies and even asked the public to put forward ideas on how to improve their monetary constitution. Currently, Bitcoin is regarded as "private money", where VAT is collected in the usual way from suppliers of any goods or services sold.
Netherlands
This country can be proud not only for being Bitcoin-friendly but also for having its own "Bitcoin City" called Arnhem. Here, almost everything can be purchased using crypto coins, including gas, housing, bicycles, and even dental services.
At the legislative level, cryptocurrencies are not yet regulated in accordance with the Dutch Financial Supervision Act, and as a result, numerous blockchain startups and even the Bitcoin Embassy in the center of Amsterdam have occurred.
In addition, the country's banking sector, including ABN AMRO Bank and ING, is increasingly considering blockchain technology as a way to improve their own system and reduce costs. Netherlands is a regular participant in conferences regarding the development of Bitcoin.
Japan
Many people believe that this is the birthplace of the famous Satoshi Nakamoto – the creator of Bitcoin. The country is the first and only one that has a proper legal system regulating the trade in digital currencies.
Moreover, the authorities of this country are considering launching Japan's own national cryptocurrency – digital Yen. Today Japan is of the largest cryptocurrency market.
Malta
In February 2018, the Government of Malta decided to support blockchain-related projects, cryptocurrencies, and ICOs. That's why many companies are considering moving to this paradise blockchain-island. At the same time, Malta is one of the leaders in online gaming and there are many implemented projects that connect blockchain technology with the gaming industry.
Sweden
Sweden is among countries that want to eliminate paper money in favor of 100% digital currency. The Swedish Financial Supervisory Authority (Finansinspektionen) has legitimized the fast-growing crypto industry by publicly announcing Bitcoin (and other cryptocurrencies) as a means of payment.
Sweden is home to numerous blockchain-based startups, including Safello, Starflow, Norbloc, Strawpay.
Switzerland
Historically, Switzerland has always been famous for the level of its banking system and banking secrecy, so it is not surprising that the authorities of this country didn't prohibit the circulation of digital currencies.
This country has become a kind of "tax haven" for cryptocurrencies. That's why many blockchain startups started here and organize the headquarters of their business.
Estonia
This small country is also open to innovative technologies. The government implemented blockchain technology to the healthcare system, banking services and even management, allowing its citizens to be among the first to use municipal and state services via the Internet. With one of the highest levels of Internet penetration in the world, Estonia has a good opportunity to become cryptocurrency capital of Europe.
All the listed countries have demonstrated their hospitality to cryptocurrencies. But of course this is not the comprehensive list and as the crypto community will continue to grow the more countries will be ready to use the advantages of blockchain technology. We will be delighted to know your thoughts on Bitcoin-friendly countries. Hit your comments below 😉
And remember that Stealthex has always been crypto-friendly and moreover user-friendly platform. Why don't you check it out? Just go to StealthEX and follow these easy steps:
✔ Choose the pair and the amount for your exchange. For example ETH to BTC.
✔ Press the "Start exchange" button.
✔ Provide the recipient address to which the coins will be transferred.
✔ Move your cryptocurrency for the exchange.
✔ Receive your coins.
Follow us on Medium, Twitter, Facebook, and Reddit to get StealthEX.io updates and the latest news about the crypto world. For all requests message us via support@stealthex.io.
May 22, 2020
Bitcoin
Bitcoin adoption
crypto regulation
crypto world
cryptocurrency adoption
Recent Articles on Cryptocurrency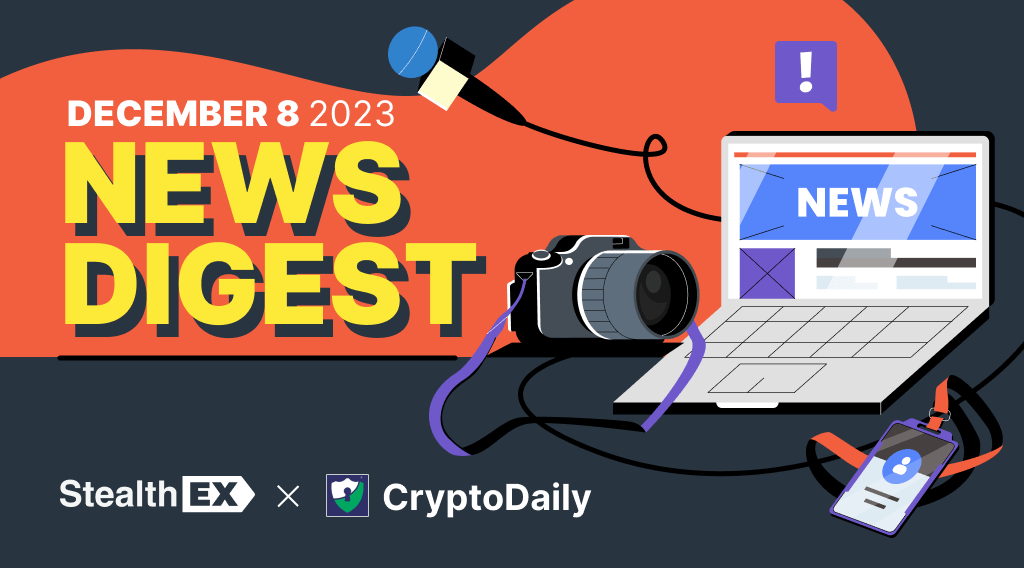 December 8, 2023
Crypto World
StealthEX & CryptoDaily: Weekly Crypto Insights
Explore key cryptocurrency developments and trends in StealthEX's insightful weekly roundup, in partnership with CryptoDaily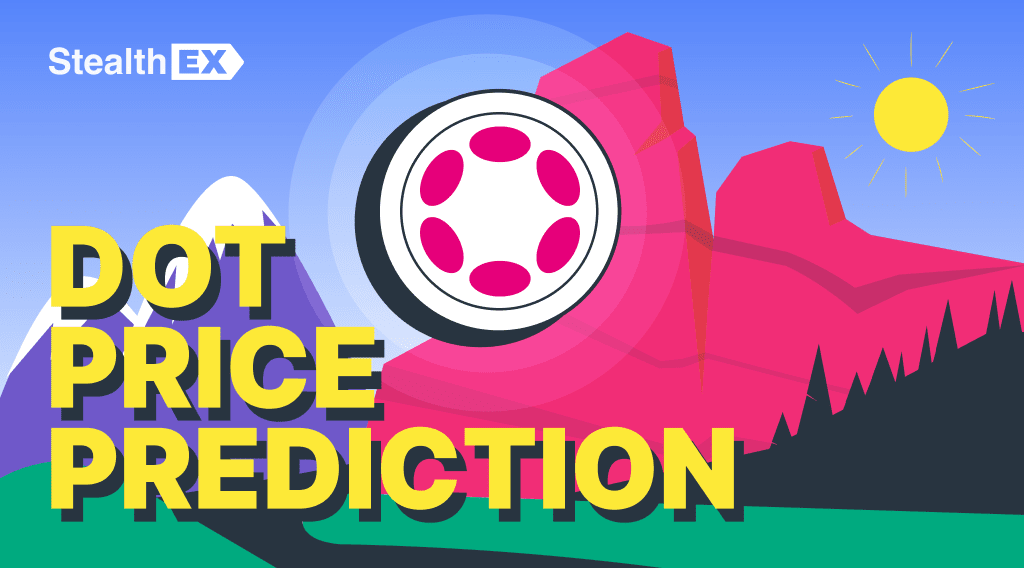 November 29, 2023
Price Prediction
Polkadot (DOT) Price Prediction: Will DOT Coin Reach $1000?
According to the long-term Polkadot price prediction by the end of 2030, the DOT price may rise to $195