Bitcoin Price Prediction: What to Expect from BTC Crypto?
November 8, 2023
Price Prediction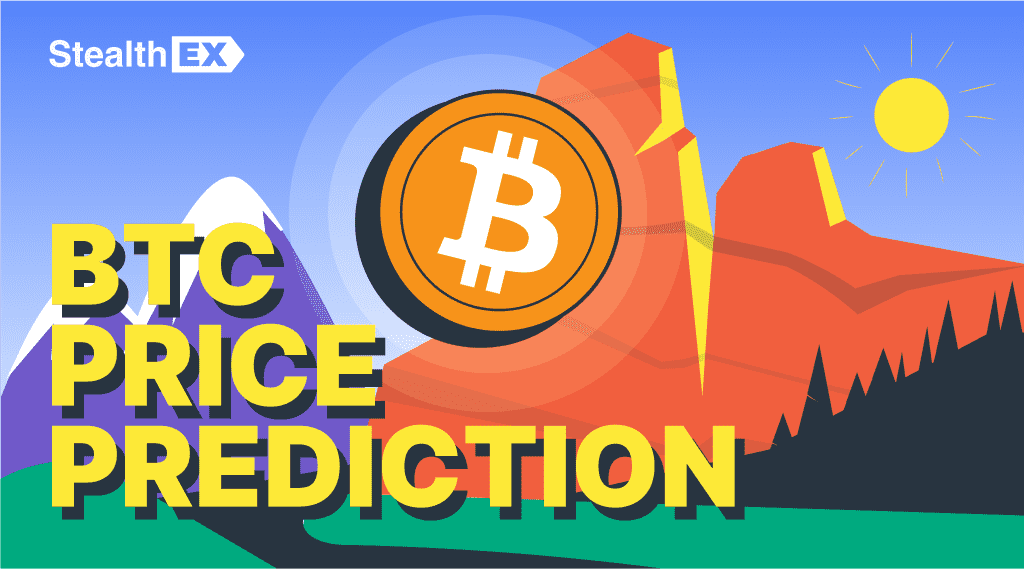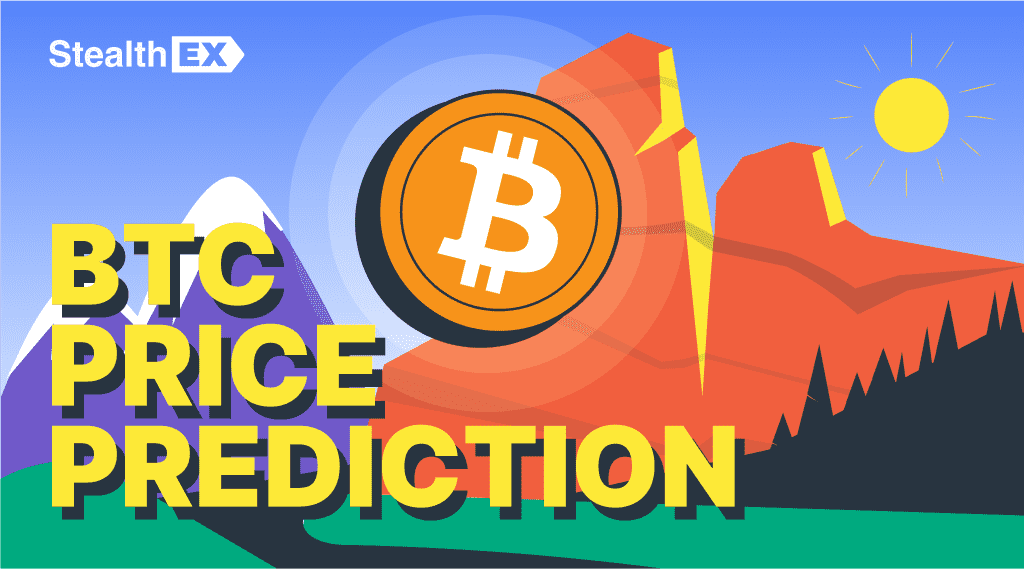 Bitcoin has always been the main cryptocurrency, whose price has been changing over the years. Let's paint a multifaceted picture of token changes and understand what factors influence BTC to get a comprehensive Bitcoin price prediction.
Bitcoin Overview
Bitcoin, once a novel concept within tech circles, has earned its place among both retail and institutional investment portfolios, marking its burgeoning legitimacy and disruptive potential in finance.
Its trading profile is marked by stark volatility — a magnet for those chasing significant returns but a red flag for the risk-wary. This unpredictability is influenced by diverse elements, from tech innovation to regulatory changes and broader economic indicators.
| | |
| --- | --- |
| Current Price | $35,420 |
| Market Cap | $691.9B |
| Volume (24h) | $16.93B |
| Market Rank | #1 |
| Circulating Supply | 19.54M BTC |
| Total Supply | 19.54M BTC |
| 1 Month High / Low | $35,720.08 / $26,626.92 |
| All-Time High | $68,789.63 Nov 10, 2021 |
Investment perspectives on Bitcoin are polarized. It's a vehicle for short-term speculation as well as a long-term asset, bolstered by its limited supply and growing demand.
Today's Bitcoin milieu is tinged with careful optimism. While global economic shifts impact it, Bitcoin's consistent rebound from downturns reveals its grit and evolution. The "halving" events, periodically reducing miner rewards, inject a deflationary aspect to its allure for long-haul investors.
BTC Price History
Throughout 2010, Bitcoin's value lingered below $1, but in 2011, it finally hit that mark. Coverage by niche publications like Slashdot and Hacker News boosted its profile, which correlated with a significant increase in network hash rate from 401 to 628 gigahashes per second between February 25 and 27, 2011, though it soon fell to 392 and then climbed back up to 774 gigahashes per second.
In April 2011, TIME magazine spotlighted Bitcoin, which helped propel its value to $32 by June — only to fall back to $10 shortly after. WikiLeaks also started accepting Bitcoin donations that month. However, after a security breach at Mt.Gox, Bitcoin's value plummeted from $17 to a mere $0.01. The following year, it recovered to $4.6 and closed at $13.44, marking the year of Bitcoin's first halving.
By 2013, Bitcoin hit the $1,000 milestone, peaking at $1,153 on November 30. It wouldn't surpass this level until January 5, 2017. In 2014, Mt.Gox suffered another hack, with 744,000 Bitcoins stolen. 2016 saw another halving and the Bitfinex hack, resulting in a loss of 120,000 Bitcoins.
The onset of 2017 saw Bitcoin at $960, but by December, it had soared to an all-time high of $19,483, pushing its market capitalization beyond $330 billion. However, 2018 was tumultuous, with the value dropping from $13,800 at the start to just $3,800 by year's end, including a significant dip to $9,800 on January 17.
BTC Price Chart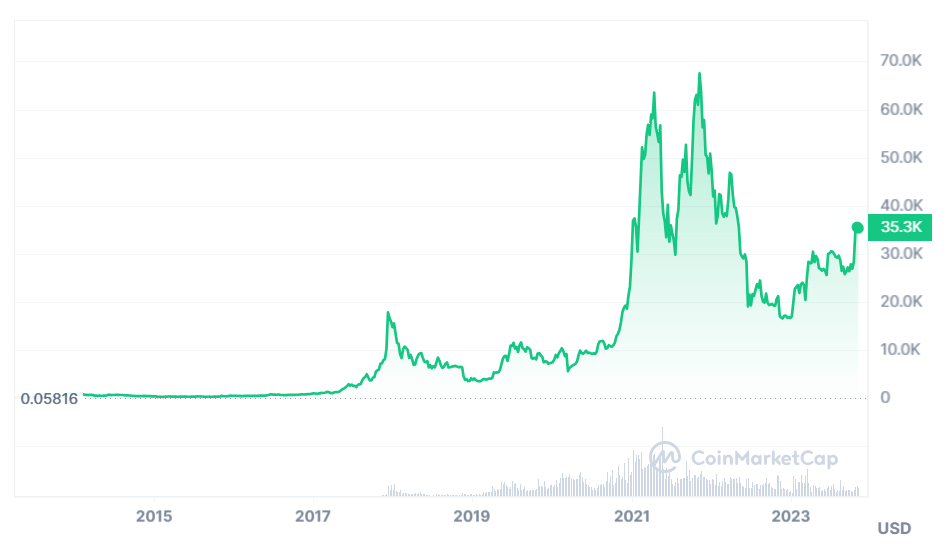 BTC Price History. Source: CoinMarketCap, 8 Noveber 2023
In June 2019, Bitcoin briefly reached $13,785, coinciding with the anticipated launch of Bakkt. Despite this, the platform's underwhelming appeal to institutional investors saw Bitcoin's value slide from $10,036 to $6,657 within months.
2020's volatility was no less dramatic, with Bitcoin fluctuating from $7.2 thousand in January to $10.5 thousand in February and then plummeting to $3.8 thousand. By December, it had rallied to $19,000. In 2021, Bitcoin continually reached new heights, from $40,700 in January to a staggering $61,100 by March, peaking at $63,600 in April before declining and rebounding in a turbulent pattern throughout the year.
The end of September 2021 marked another bullish trend, with Bitcoin jumping to $50 thousand and eventually reaching a peak of $66.4 thousand on October 20. Early November saw a slight retreat to $65.8 thousand.
2022 brought further shifts influenced by geopolitical and economic factors. Unrest in Kazakhstan, a hub for Bitcoin mining, triggered a drop in value. Decisions by the US Federal Reserve to hike interest rates and reduce the central bank's balance contributed to the decline, aligning with predictions of a tougher monetary stance by Goldman Sachs.
The year continued with fluctuating values, from a high of $48,000 in March to a low of $33.4 thousand, the weakest since the previous summer. In May, a stark drop to $28 thousand was followed by a plunge to $19 thousand. On June 18, the coin's value sank to $17 thousand, marking an $800 billion decline in crypto capitalization, further compounded by the collapse of LUNA and TerraUSD and the bankruptcy of the FTX exchange, culminating in a trading value of $29,000 for Bitcoin.
The price started slightly declining in August 2023 and reached the $26,000 mark. It stayed on the same level until the middle of October. Then it began reaching new heights quite quickly. As of now, it's over $35,000.
Bitcoin Price Predictions
Bitcoin (BTC) Price Prediction 2023
According to PricePrediction, BTC will keep growing until the end of this year. Already in November, it can reach $35,669 (+2.83%), and it will finish 2023 at the $37,299 mark (+7.53%).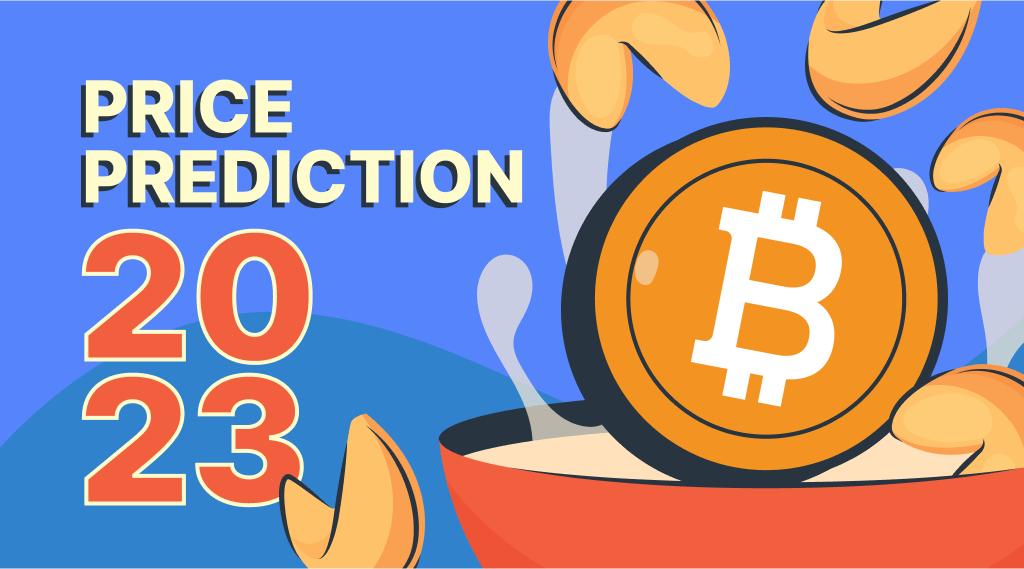 WalletInvestor is even more optimistic about the token, saying BTC will step over the $40 thousand mark (+15.3%) this December, and its final price will be $41,659 (+20.1%).
PricePredictions experts have the highest expectations for the coin. They believe that the minimum BTC price in December 2023 will be $41,645 (+20.06%). However, in the case of positive changes, it will grow to $62,468 (+80.1%).
Bitcoin Price Prediction 2024
Most experts suppose that this rise will continue in 2024. PricePrediction believes BTC will cost from $39,224 (+13.1%) to $44,950 (+29.59%) in July, and the lowest price for December will be $45,732 (+31.8%). However, if the coin meets expectations, it will reach $55,310 (+59.46%) by the same time.
CoinCodex is even more positive about Bitcoin. Although it says that its yearly low will be just $29,439 (-15.12%), it also believes that it will reach $129,127 (+272.28%).
WalletInvestor isn't so sure about the future of BTC. According to the analysis, its price will be around $26,000 (-25%) in August 2024. The end of the year will be even more pessimistic, as the average cost per coin will decrease to $23,664 (-31.77%).
Bitcoin Price Prediction 2025
As per PricePrediction's forecast, BTC won't stop growing in 2025. The year will start at about $49,764 (+43.47%) and finish at $68,191 (+96.6%).
PricePredictions has an even more optimistic outlook on BTC. In January 2025, its minimum price will be over $88,000 (+153.7%), and it'll reach $100 thousand (+188.3%) in June. Bitcoin will grow to $111,118 (+220.36%) in December, according to the most negative scenario. As for the more optimistic outcome, it'll get to $131,953 (+280.4%) by the same time.
Yet, WalletInvestor still supposes the token won't reach new heights in 2025. BTC will start the year at the 23-thousand-dollar mark (-33.68%). Then the price will slightly decline, bringing Bitcoin to $14,553 (-58.04%) in December.
Bitcoin Price Prediction 2026
Most predictions for 2026 are still optimistic. CoinCodex expects BTC to cost at least $78,579 (+126.5%). As for their positive scenario, the token will get to $105,580 (+204.39%) that year.
PricePredictions agrees with this opinion. It considers that the lowest price of BTC in 2026 will be $123,330 (+255.57%) in January. It will reach its highest point in December, costing from $145,502 (+319.49%) to $166,288 (+379.42%).
But WalletInvestor doesn't believe BTC will get to such a level. The coin will decrease to $9,895 (-71.47%) in May 2026 and will keep getting lower. Its approximate price at the end of the year will be $5,383 (-84.48%).
Bitcoin Price Prediction 2030
Most analysts are sure that BTC will get over the six-figure mark in 2030. According to PricePredictions, it will be around $294,989 (+750.48%).
CoinCodex isn't so optimistic, but it still believes that the coin will cost from $144,803 (+317.48%) to $266,445 (+668.18%) in 2030.
DigitalCoinPrice considers the most positive scenario. As its experts say, the lowest price will be $337,720 (+873.67%), but its highest point will be $361,970 (+943.59%).
BTC USDT Price Technical Analysis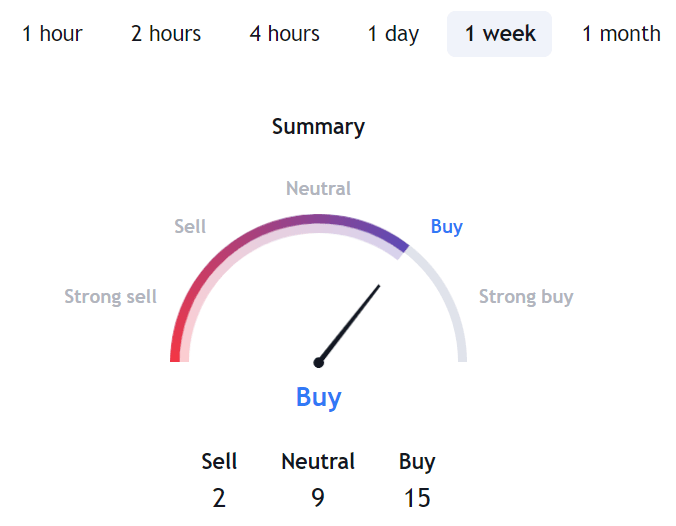 Source: Tradingview, 8 November 2023
BTC Price Predictions: Experts' Opinions
Many experts harbor a bullish outlook for Bitcoin as we approach 2024, a period that's slated to mark the next Bitcoin halving event. It's a significant occurrence that unfolds every four years, where the rewards granted to Bitcoin miners are slashed by half — this time, reducing from 6.25 to 3.125 BTC.
The potential approval of a spot Bitcoin Exchange-Traded Fund (ETF) by the end of 2024 is a topic of consensus among approximately 80% of analysts. Should such an approval come to fruition, it's expected to further fuel Bitcoin's price growth into 2025. Opinions vary, though; while 60% of experts agree that the approval of a spot Bitcoin ETF would likely propel the cryptocurrency's value upward, 47% are even more optimistic. Those experts project that, should the ETF be greenlighted, Bitcoin could surpass its previous all-time high before the close of 2025.
Echoing this sentiment from a corporate perspective is Andrew Kang, the Chief Financial Officer of MicroStrategy. He articulates the company's unwavering resolve to continue acquiring and holding Bitcoin. This stance is buttressed by what he refers to as the "promising backdrop of increased institutional adoption," signaling a robust confidence in the cryptocurrency's growth.
Factors Affecting BTC Price
Market demand is a primary driver. This demand is shaped by public perception of the intrinsic value of Bitcoin, which can be swayed by media coverage, investor sentiment, and the adoption of cryptocurrency by mainstream finance.
Regulatory developments are crucial. As governments grapple with how to approach cryptocurrency regulation, their policies can encourage a thriving market or instigate volatility.
Also, halving events introduce new scarcity to Bitcoin's supply dynamics, leading to price increases as supply tightens and demand grows.
Summary
Overall, while the predictions are varied, with some anticipating substantial growth and others advocating caution, one thing is certain: Bitcoin's role in the financial sector is transformative, and if it meets expert expectations, it will keep reaching new highs annually.
FAQ — Is It Still Good to Invest in Bitcoin?
BTC has potential for growth, making it a profitable investment for the next few years.
Will Bitcoin Price Fall in 2023?
According to most analysts, it will rise and even reach $62,468 in some forecasts.
Why Will Bitcoin Go Up in 2023?
The main reason for the growth is the expectation of BTC halving in 2024.
How Much Will Bitcoin Be Worth in 2025?
Predictions vary widely, with some optimistic scenarios suggesting it could surpass $100,000.
How Much Will 1 Bitcoin Be Worth in 2026?
Estimates for Bitcoin in 2026 suggest a range from a continued bullish trend above $146,000 to more conservative estimates of around $10,000.
What Will Be the Price of Bitcoin in the Next 5 Years?
In the next five years, Bitcoin's price could see significant growth, potentially reaching six figures.
What Will $100 of Bitcoin Be Worth in 2030?
If Bitcoin continues its growth trend, it will reach $361,970 that year.
How Much Bitcoin Is Worth in 2050?
If the positive trend continues, it will reach the $500 thousand mark per token.
Where to Buy Bitcoin (BTC)?
StealthEX is here to help you buy Bitcoin. You can do this privately and without the need to sign up for the service. Our crypto collection has more than 1400 different coins and you can do wallet-to-wallet transfers instantly and problem-free.
How to Buy BTC Coin?
Just go to StealthEX and follow these easy steps:
Choose the pair and the amount you want to exchange. For instance, ETH to BTC.
Press the "Start exchange" button.
Provide the recipient address to transfer your crypto to.
Process the transaction.
Receive your crypto coins.
Follow us on Medium, Twitter, Telegram, YouTube, and Publish0x to stay updated about the latest news on StealthEX.io and the rest of the crypto world.
Don't forget to do your own research before buying any crypto. The views and opinions expressed in this article are solely those of the author.
Bitcoin
Bitcoin price prediction
BTC
crypto price prediction
price analysis
Recent Articles on Cryptocurrency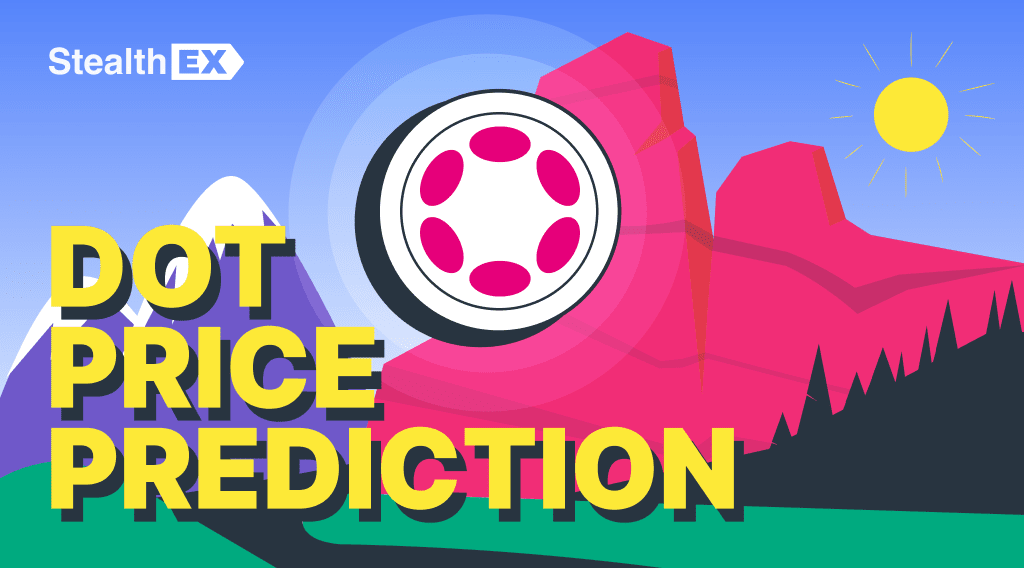 November 29, 2023
Price Prediction
Polkadot (DOT) Price Prediction: Will DOT Coin Reach $1000?
According to the long-term Polkadot price prediction by the end of 2030, the DOT price may rise to $195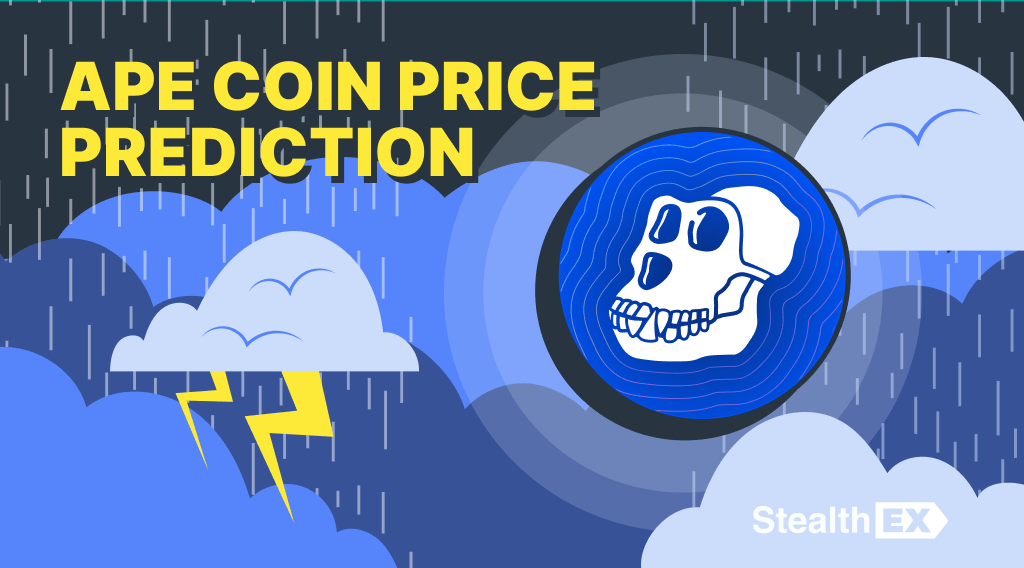 November 29, 2023
Price Prediction
ApeCoin Price Prediction: Is APE Coin a Good Investment?
According to the long-term ApeCoin price prediction by the end of 2030, the APE price may rise to $250