Can I Buy Bitcoin with Credit Card Easily and Quickly?
March 15, 2022
How to Buy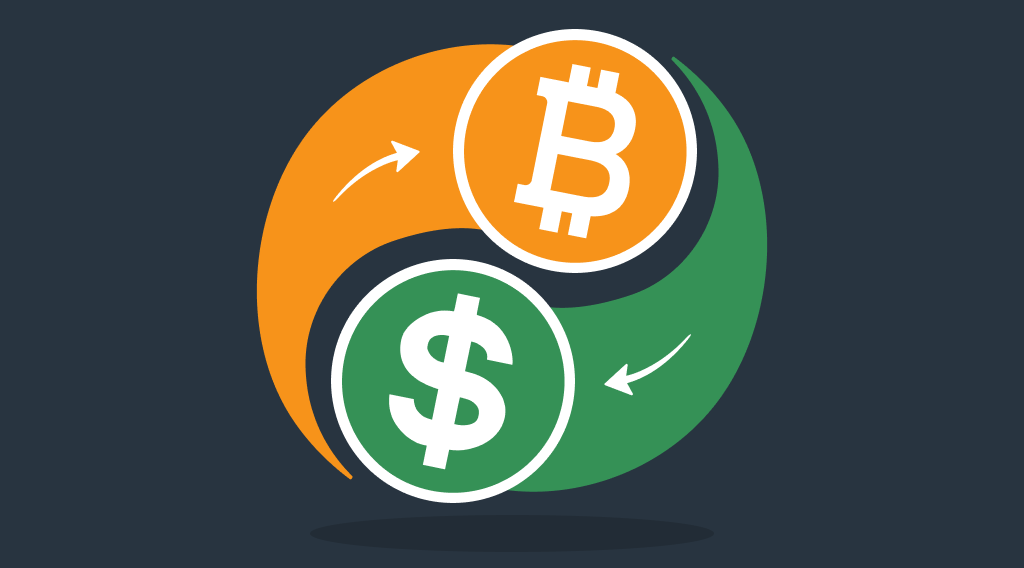 While the world around us is unstable and we feel we can't change anything, we need something that will be under our control, and our finances are what we can manage here. However, how to do this if national currencies are unstable? The most secure way is to buy Bitcoin with credit card, which is easier than users suppose.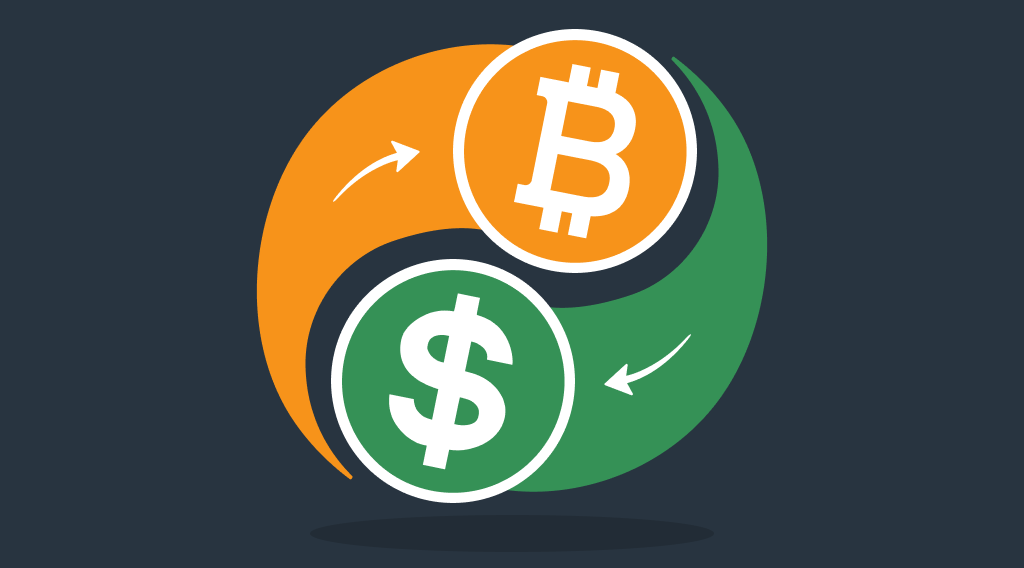 Reasons to Buy Cryptocurrencies
The most significant benefit of cryptocurrencies is that they aren't controlled by any governments, making them less affected by economic and political situations around the world. However, such independence isn't the only advantage of digital assets. People are looking for how to buy Bitcoin securely because of the following reasons:
Anonymity. When crediting new bank accounts, users provide banks and all related systems with a lot of information about themselves, without which their accounts won't open, and the money won't be credited. During the process, bank systems analyze passport details, address, family composition, sources of income, debts, and other information. Average users provide this information themselves by signing an agreement. Then this info goes into the database, and from there, it's sometimes leaked. There is no such thing while using cryptocurrencies. All that is known about chain members are the digits of their public keys. No personal data is transmitted or asked for, there is no need for it.
Low fees. Transfer fees are small, and you can transfer any amount of money (even millions of dollars). The sum you will have to pay won't change.
There are no intermediaries in transactions. Since data changes are made programmatically, no bank clerks, custodians, or other third parties are required during the process. Users don't have to rely on the quality of the banking system and the integrity of all participants. There is no need to open additional accounts to transfer to other countries, and cryptocurrency settlements have no limits.
Impossibility of tampering and theft. Simultaneous storage of data on many computers around the world and transparency of exchange transactions makes it impossible to falsify and transfer without confirmation by all participants. The more participants are involved, the more reliable the system becomes.
Emission limit. There are two limiters here. The first is established by the coin creators and can be changed only at the agreement of most participants in a network. For example, those who think "Should I buy Bitcoin right now?" must know that the BTC issue is limited to 21 million coins. Even though there are some coins without a preset limit, for any cryptocurrency, there is an issue limit related to the processing power of the network.
However, since cryptocurrencies, especially BTC, are on-demand today, users should be attentive while thinking about how to buy Bitcoin online to avoid financial risks and overpayments.
Where to Buy BTC Instantly?
Cryptocurrency Exchanges
The easiest way to buy cryptocurrencies is through exchanges. In most cases, they allow you to buy the most popular digital assets. Even brand-new platforms provide access to Bitcoin, Ethereum, XRP, and others. Coins can be paid for in a variety of ways. For example, via bank cards, e-wallets, phone numbers, cash, and other methods.
A fee is charged for the purchase of the cryptocurrency through the exchangers. Its size can vary in a large range, for example, be less than 1%, reaching 10% and exceeding this value. However, usually, it's about 1-2%.
However, to buy Bitcoin using credit card, you will have to provide much information to pass verification on a selected exchange. On some platforms, this process is like creating a regular bank account, which makes such transfers non-anonymous and lengthy.
P2P Crypto Platforms
Many people are looking to sell their cryptocurrencies right now. Outside of exchanges, you can find traders on P2P platforms. Essentially, these are cryptocurrency buy/sell announcement sites. Transactions take place without intermediaries. You can start a chat with the other party if necessary, and the platform helps conduct a fair transaction and acts as a guarantor.
Cryptocurrency ATMs
ATMs are exchanges embedded in a public hardware device. You can use them to buy and sell cryptocurrencies. An average ATM resembles an ordinary cash machine, as it's equipped with a screen, keyboard, and bill acceptor. You can find such machines in shopping malls and other public places, and today, they are available even in small cities.
There are many websites with online cards with ATMs marked on them. To search, you need to specify the cryptocurrency and transaction (purchase or sale) because some devices are designed only for a particular type of transaction. Moreover, you can search by address if you write the name of the city or country.
Although ATMs are more anonymous, they have some cons:
ATMs aren't available in all cities.
ATMs have limits on the amount of exchange.
There can be an extra fee for depositing an account, which reaches 5%.
The exchange rate is set by the provider at the time of payment through the ATM, which decreases your profits.
Non-Custodial Exchanges
As mentioned, exchanges are the easiest way to buy Bitcoin with credit card. However, what if you want to complete your transaction and stay anonymous? Then there are non-custodial exchanges.
Such platforms operate the same way as those with registration, the only difference is you need to provide only basic details for your purchase, which makes this process not only safe but also quick.
How to Buy Bitcoin with Credit Card?
If you're thinking "Can I buy Bitcoin with credit card with no risks for my security?", StealthEX is your solution. This non-custodial exchange is the best way to buy Bitcoin with credit card because besides letting you complete your purchase with no registration, it provides access to over 400 cryptocurrencies for transactions. During your transfer, you can select between a floated or fixed rate, and there are no hidden fees for exchanges, regardless of the sum.
The Easiest Way to Buy Bitcoin with Credit Card
Just go to StealthEX. Open the «Buy» crypto window instead of the automatically loaded «Exchange».
Then select fiat currency and choose the cryptocurrency that you want to buy. For example, USD to BTC.
Enter your crypto wallet address.
Agree with the Terms of Service of StealthEX. When buying crypto for the first time you will need to confirm your identity and enter data requested by the Mercuryo system. Once all the provided information will be confirmed, you will be able to purchase crypto without passing this procedure again.
Send in the fiat and wait for your purchase to go though!

Follow us on Medium, Twitter, Telegram, YouTube, and Reddit to get StealthEX.io updates and the latest news about the crypto world. For all requests message us via support@stealthex.io.
The views and opinions expressed here are solely those of the author. Every investment and trading move involves risk. You should conduct your own research when making a decision.
You are more than welcome to visit StealthEX exchange and see how fast and convenient it is.
Bitcoin
Bitcoin ATM
BTC
buy Bitcoin
how to buy
Recent Articles on Cryptocurrency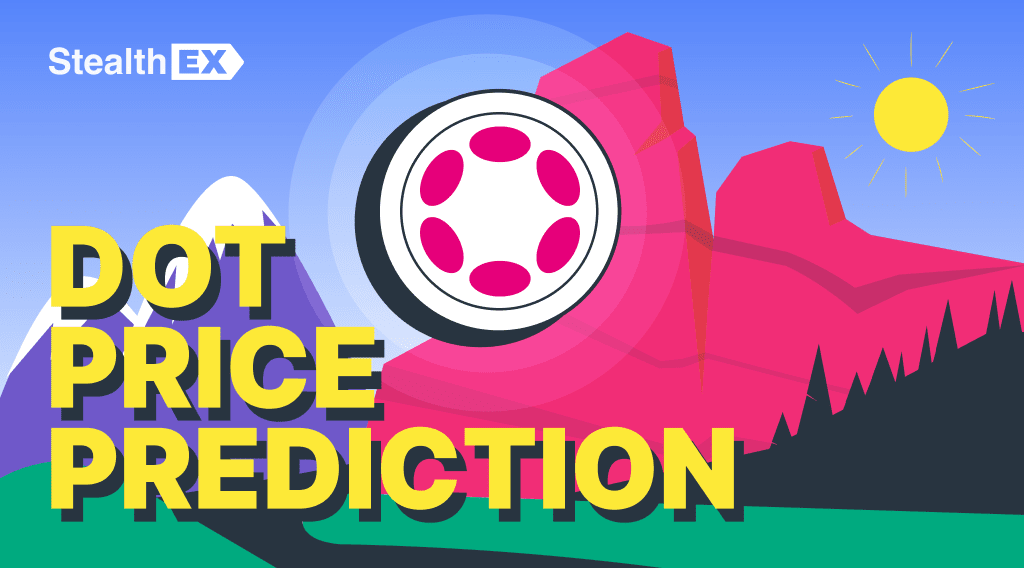 November 29, 2023
Price Prediction
Polkadot (DOT) Price Prediction: Will DOT Coin Reach $1000?
According to the long-term Polkadot price prediction by the end of 2030, the DOT price may rise to $195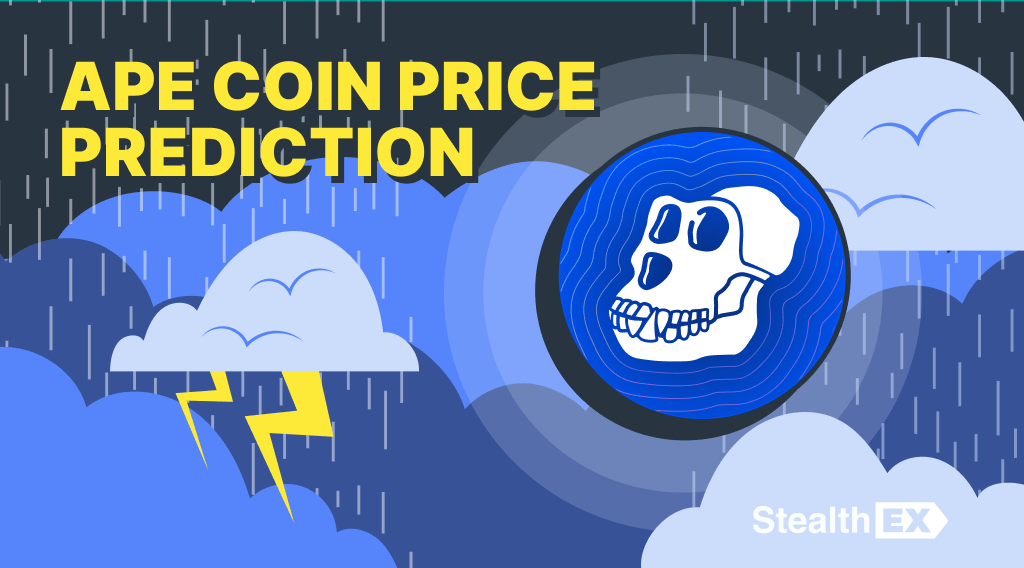 November 29, 2023
Price Prediction
ApeCoin Price Prediction: Is APE Coin a Good Investment?
According to the long-term ApeCoin price prediction by the end of 2030, the APE price may rise to $250