Crypto in Turkey: Is Cryptocurrency Legal in Turkey?
September 2, 2022
Crypto World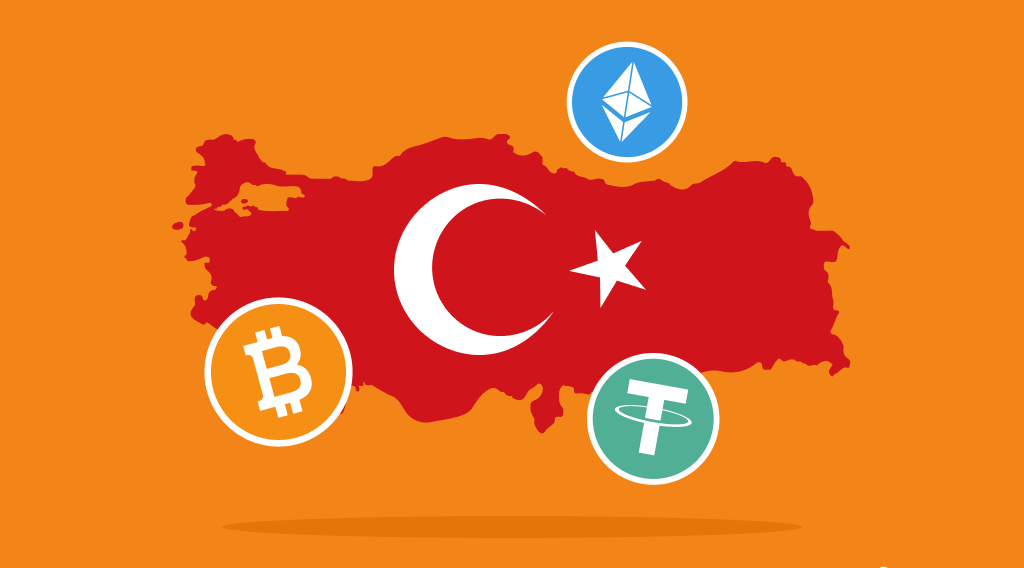 In the wake of the coming economic crisis, digital assets keep spreading throughout the world. One of the countries where crypto has become a big trading and investment opportunity is Turkey. Interest in crypto among Turks, like the rest of the world, has increased over the years. Cryptocurrency trading has mostly boomed in popularity in Turkey as the ongoing financial crisis halved the value of the lira last year. Read more about crypto in Turkey in the new StealthEX article.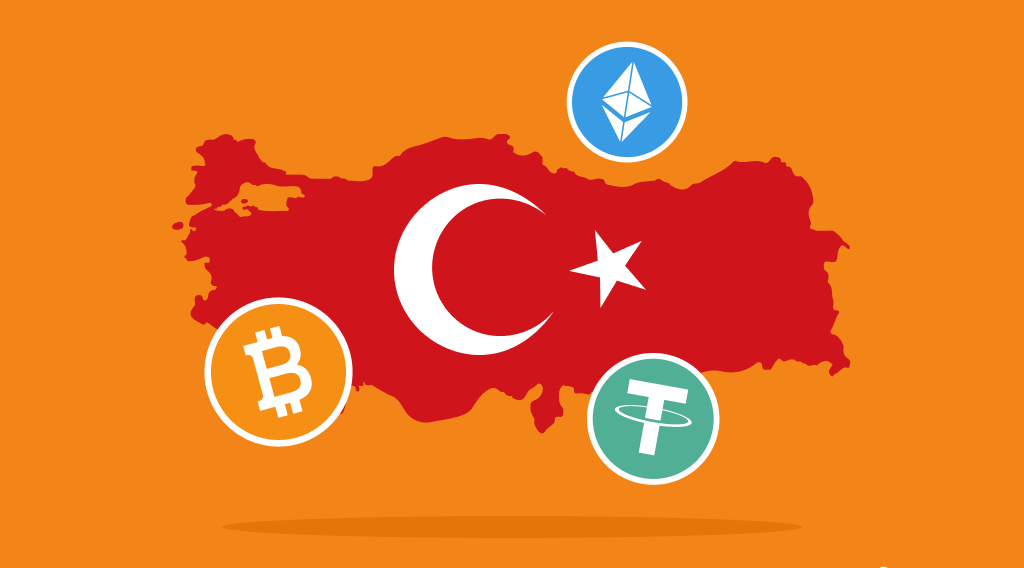 The inflation rates are enormous. This June the annual inflation rate in Turkey jumped to a maximum of 78.35%, and the unemployment rate rose to 10%. Its foreign trade deficit has reached a monthly average of $8 billion. Turkey's annual inflation is expected to exceed 81% in August after the central bank delivered an unexpected rate cut despite continuing price pressures.
A total of $182.4 billion of debt in hard currencies must be paid back or rolled over in the next year. The Turkish economy needs at least $220 billion in the coming 12 months. Additionally, the euro's slide to parity with the dollar is producing fresh strains for Turkey's foreign trade, tourism, and external debt liabilities, and has only made matters worse. Turkey's revenues from exports and tourism are mainly in euros, and as a result, all else being equal, the external deficit is rising once again.
Following a steep drop in the value of the lira last December, President Erdoğan announced a new financial scheme to encourage citizens to deposit their money in Turkish banks to raise the value of the currency. The scheme has attracted 90B lira in deposits, but little of this has reportedly come from foreign currency as intended.
Crypto in Turkey
Cryptocurrencies exist in a legal gray area in Turkey. In Turkish law, cryptocurrencies were initially governed by the 'The Regulation on Prohibiting Payments with Crypto-Assets' published in the Official Gazette on April 16, 2021. The government banned cryptocurrency use to pay for goods and services, while trading them is still permitted. Aside from this, no clear regulation guidelines have been set by the government.
Current Regulations in Cryptocurrency Under Turkish Law
The Regulation prohibits the following:
Use of crypto assets, directly or indirectly, in payments.
Providing services for the use of crypto assets, directly or indirectly, in payments.
Provision by payment and electronic money institutions of intermediary services to the platforms offering the trade, deposit, transfer, or issuing of services relating to crypto assets or fund transfers from these platforms.
Development by payment service providers of business models enabling the use of crypto assets, directly or indirectly, in the provision of payment services and electronic money issuance, and provision by payment service providers of any services related to such business models.
Turkey and Cryptocurrency: Government vs People
The ties between crypto and the IT community in Turkey have never been this strong, all the while the Turkish government tries to start regulating the country's crypto trading industry. The government's ambitious goal to restrict the use of digital assets faced a strong pushback from Turkish crypto enthusiasts. To cryptocurrency believers, the increasing lack of trust in government solutions is proof that digital currencies are the best alternative to Turkey's embattled lira. As the government attempts to encourage lira investments, Turkey's parliament is drafting a law to regulate cryptocurrency markets, currently the subject of fierce debate among crypto enthusiasts.
Until now, regulations and official statements were always aimed at preventing or reducing the use of cryptocurrencies. The new bill seeks to restrict international exchanges from operating in Turkey while banning the use of self-custody wallets to protect the local currency against capital outflow. Its early draft appeared in December 2021 and was met with strong criticism. Crypto adoption has accelerated in Turkey over the past two years, and the users will suffer, crypto experts claim.
The Number of Investors in Turkey
The true size of the cryptocurrency market in Turkey is hard to estimate as many of the figures are produced by the industry itself. At least 5 million people in Turkey currently operate cryptocurrency trading accounts, according to the government that is currently seeking to regulate the trade. Daily transactions in crypto in Turkey topped one million in March last year, according to Chainalysis and Kaiko data. Volumes started tapering off in April 2021, after the central bank announced it was banning the use of cryptocurrencies for payment.
Despite this, as Turkey's economic woes worsen, Turkish citizens are desperately trying to save the last of their money. In a search for more fluid assets they often turn to crypto. This is one of the main reasons the crypto community in Turkey has seen more people from different cultural layers joining it, mostly younger investors, while elderly people still choose to reinvest their money in gold or US dollars.
Events in Turkey Crypto Field
The Turkish cryptocurrency industry doesn't seem to hold many crypto events. One of the most prominent ones is Istanbul Blockchain Week, the most anticipated blockchain gathering that takes place in one of Turkey's most vibrant cities, Istanbul, every year. The event usually gathers a large crowd of experts, and attendees can expect leading figures in web3 and legendary figures like David Chaum, a legendary cryptographer and pioneer alongside top venture capital funds and institutions. Istanbul Blockchain Week also has a strong NFT/Gaming/Metaverse presence at NFT Day and the Web3Esports Championships with speakers expected who have worked on some of the biggest games AAA+ games to join the conversation.
The event will include educational workshops, keynote speeches and engaging panel discussions, exhibition area to explore, meet and learn about the greatest projects in the industry, a Networking lounge and VIP dinners to exclusive evening events taking place, interactive experiences – from NFT Galleries to VR experiences and more. All in all, Istanbul Blockchain Week represents an opportunity for the international community to enter the rampant Turkish crypto community. This year, the event will be taking place on 14-17th of November, 2022.
Turkey Crypto Exchanges
While trading digital assets remains unrestricted, Turkey cryptocurrency tellers, such as Altcointurk, are careful about how they operate in an uncertain regulatory environment. Nonetheless, many online exchanges continue working without any major concerns, despite a number of scams in the largely unregulated Internet space.
In April of 2021, one of the largest crypto exchanges, Thodex, with over 400,000 users was shut down, and its CEO Faruk Fatih Özer fled to Albania taking $2 billion of investors' funds with him. Police have detained 62 people in eight cities including Istanbul, and Turkish authorities have issued an international warrant seeking Özer's arrest. Just a couple of days ago, he was apprehended in Vlora, Albania, and his identity was confirmed by biometric results. Proceedings for his extradition have already begun. Turkey is pursuing colossal sentences of over 40,000 years for suspects allegedly connected to the fraudulent cryptocurrency exchange.
The collapse of Thodex came just several days after another Turkish cryptocurrency exchange called Vebitcoin had ceased all activities after facing financial strain. Turkish authorities arrested four people linked to the cryptocurrency platform and accused of fraud. Authorities had previously blocked the onshore bank accounts of Vebitcoin following its shutdown.
Ways to Buy Crypto in Turkey
After the Turkish crypto industry suffered such notorious scams it comes as no surprise that the country's government is seeking to regulate the field. However, local platforms like Paribu and BTCTurk seem unaffected by the high-profile fraud cases. In addition, Turkey has a huge amount of retail traders; this has led to many of the major exchanges building a Turkish presence, including Binance, Huobi, Coinbase and FTX, and more. The numbers are staggering. For instance, Paribu, which allows Turks to use their bank accounts to buy and sell crypto in Turkish lira, has seen its user base grow from around 1.5M at the open of 2021 to 5M by year's end.
The exact number of investors in Turkey holding crypto is difficult to estimate because not all exchanges have made their data public. According to some data, experts have estimated it is somewhere between 10 and 11 million people that are actively investing in cryptocurrency.
Except for a number of online exchanges where you will have to register and go through KYC in order to buy crypto in Turkey, there's also an option of non-custodial international exchanges. For instance, StealthEX can help anyone buy cryptocurrency in Turkey. You can do this privately and without the need to sign up for the service. Our crypto collection has more than 450 different coins and you can do wallet-to-wallet transfers instantly and problem-free.
How to Buy Crypto in Turkey?
Just go to StealthEX and follow these easy steps:
Choose the pair and the amount you want to exchange. For instance, BTC to ETH.
Press the "Start exchange" button.
Provide the recipient address to transfer your crypto to.
Process the transaction.
Receive your crypto coins.

Follow us on Medium, Twitter, Telegram, YouTube, and Reddit to stay updated about the latest news on StealthEX.io and the rest of the crypto world.
Don't forget to do your own research before buying any crypto. The views and opinions expressed in this article are solely those of the author.
crypto regulation
crypto world
cryptocurrency
invest in crypto
Turkey
Recent Articles on Cryptocurrency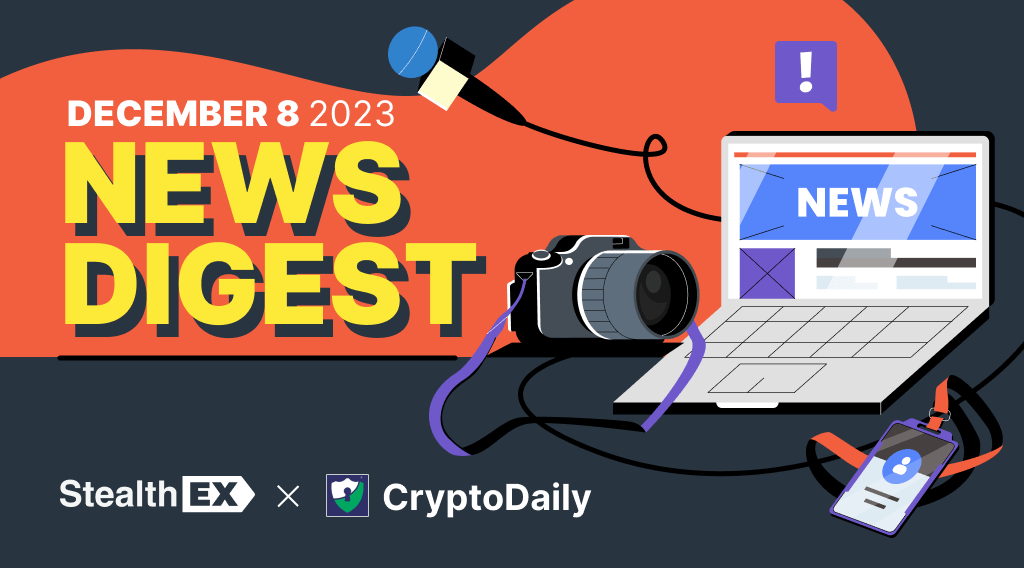 December 8, 2023
Crypto World
StealthEX & CryptoDaily: Weekly Crypto Insights
Explore key cryptocurrency developments and trends in StealthEX's insightful weekly roundup, in partnership with CryptoDaily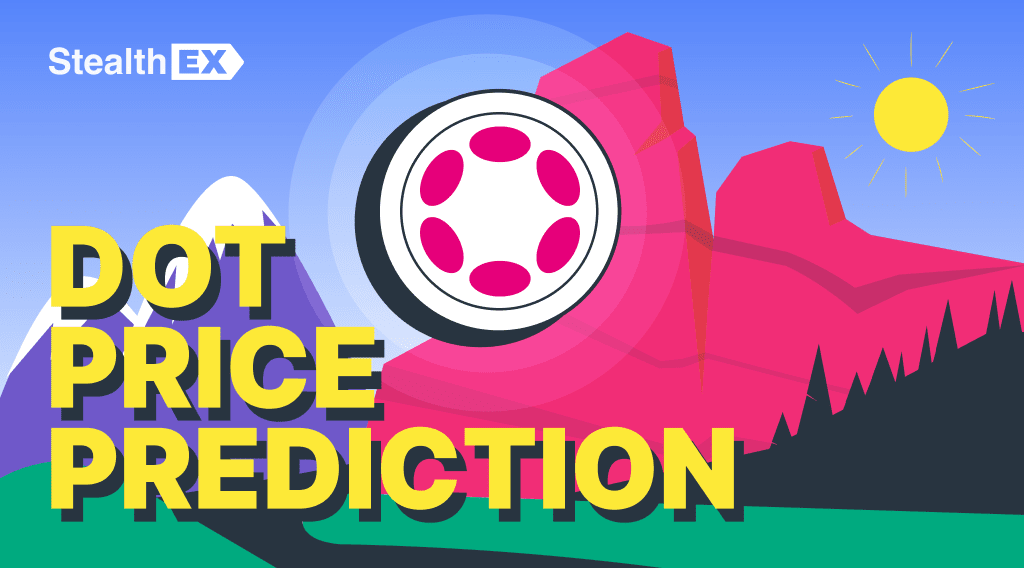 November 29, 2023
Price Prediction
Polkadot (DOT) Price Prediction: Will DOT Coin Reach $1000?
According to the long-term Polkadot price prediction by the end of 2030, the DOT price may rise to $195