Cryptocurrency Adoption: a Breakthrough?
October 6, 2020
Crypto World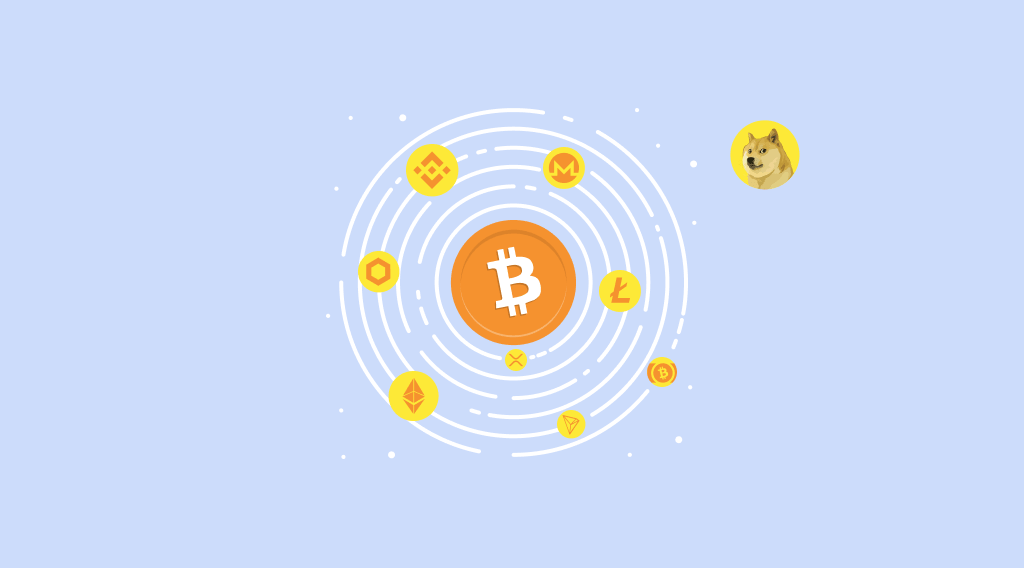 You have probably read dozens of articles dedicated to this subject before, and likely skipped even more. So why write another one, let alone read it? The short answer is times have changed. Well, times always change. Still, the point is that we may be amidst a paradigm shift in the cryptocurrency space right now even if we don't feel it yet.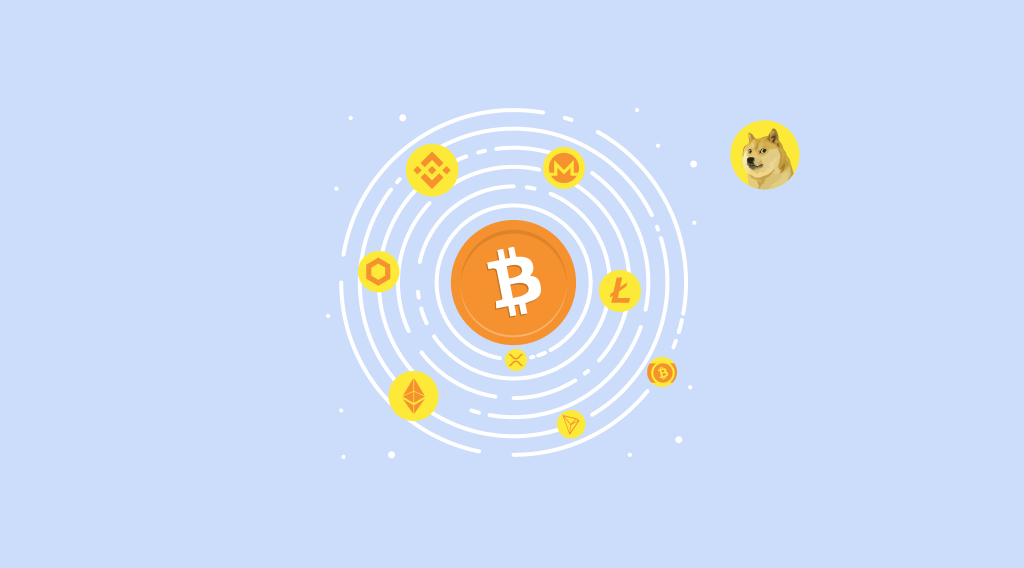 Such a fundamental change is possible due to a confluence of several factors. Some of these factors are external and therefore not related to crypto. Others are internal and represent the value-oriented nature of cryptocurrencies. It just happened that all of them got activated under specific conditions at a certain point in time, which is today, give or take.
Economic woes in a post-Covid-19 World
You wouldn't be far from the truth if you claimed that we haven't yet pulled through the pandemic, to begin with. Unfortunately, it only makes matters worse unless you are a cryptocurrency investor and don't care for the rest of humanity. Anyway, the damage has been done, and nothing can change that. We are now entering the phase that is technically called "competitive devaluations" and colloquially known as currency wars.
You could also argue that if it didn't happen at the peak of the coronavirus pandemic, it is not going to happen now. The sad truth is that we are only starting to feel the real pain. Even the deadly coronavirus doesn't take over the body instantly, while it takes some time on the scale of a few months up to a couple years for the economic disease to spread through the fabric of society, evolve, and then erupt with inflation rates shooting through the roof, among many other nasty things. Please take your seat.
The world reserve fiat, the American dollar, is sinking like Titanic, slowly but surely. We can't say the same about less lucky currencies, though. We won't dwell on the Venezuelan bolivar and Zimbabwean dollar as they are altogether beyond redemption, but fiats like the Brazilian real and Russian ruble are also balancing on the brink of another landslide devaluation, which they have seen many in the past. Sharp minds in the cryptocurrency space have been telling us about this development for ages. It all looked like a remote possibility in some distant future that as we felt deep down wouldn't have a chance to come up in our lifetime.
As it stands, we were wrong, and the events described are now starting to unfold right before our own eyes. In a strange twist of fate, large-scale cryptocurrency adoption is about to occur along with them, but not through some technical breakthroughs and innovation, or even the much-hyped DeFi, but primarily through the failure of conventional financial systems based on fiat currencies. Rest assured, the top dogs in the cryptocurrency pit are well aware of this dynamic, and they are not going to wait any longer.
Grayscale Investments, a multi-billion dollar company behind a host of cryptocurrency trust funds, started to frenziedly buy up bitcoins a couple weeks ago. All in all, it acquired over 17,000 BTC adding to its already quite impressive stash of Bitcoin, now totalling almost 450,000 coins under its management. Love it or leave it, but it amounts to 2.4% of all bitcoins mined to date, including lost, burned, or left for dead as dust in Bitcoin wallets. In essence, it means that their effective share is way higher.
But while Grayscale definitely sits at the top of the cryptocurrency investment chain, it is not the only company that went on a buying spree lately. MicroStrategy, a company largely unknown to the wider public, suddenly got religion and swapped over $400 million of its capital into 38,250 BTC. Even Barry Silbert, CEO of Grayscale, commented on this feat in his tweet.

So whenever there is a hint at price correction, someone comes out of the shadows and picks up a handful of bitcoins from the market propping up the price.
Why are they doing this? You already know the answer.
Paradigm shift
In different words, all that cryptocurrencies had to do was to last long enough until fiat started to fall apart. It does now, and paradoxically such times are also times of great opportunity, Baron Rothschild's way. The world's largest cryptocurrency exchange, Binance, has been pushing its cryptocurrency payment card since April when it acquired Swipe, a firm focused on crypto-to-fiat payment cards. At the time of the acquisition Swipe already supported 20 cryptocurrencies and fiat transactions in major currencies.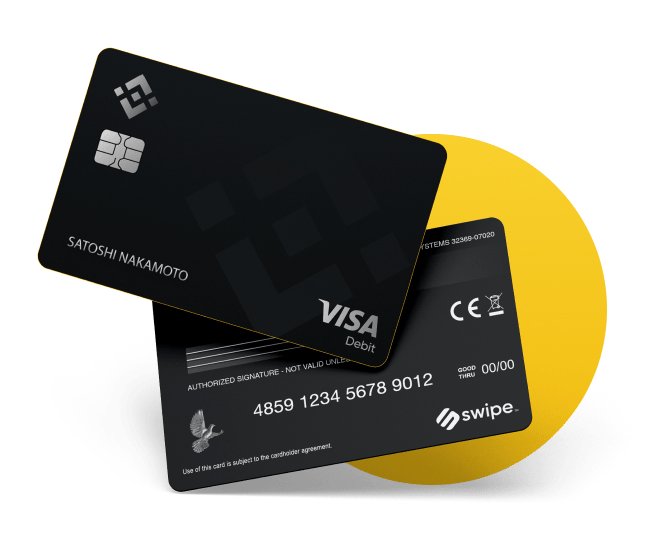 For European users the Binance card was officially made available in August, and the exchange plans to enter the US market soon. Given its dominance in the crypto arena, it wouldn't be unreasonable to expect the surge in the cryptocurrency use as a means of payment thanks to this. It is unlikely that people would spend their precious bitcoins, but the packmaster is not the only member of the pack that Binance handles. Cryptos like Litecoin or Bitcoin Cash can easily become currencies of choice to use with Binance debit cards.
But what truly makes it a game-changer is the current turmoil in the global economic affairs which may turn out to be a once-in-a-lifetime chance for crypto to pick up where fiat currencies leave, or fail, to be exact. On the other hand, it may be a natural development after all, set in stone by the very first Bitcoin transaction and cemented for good when it got confirmed. Now things start to arrange themselves to fit their preordained layout. We have taken our time.
As cryptocurrencies are not internally linked to, or tied by, the lunatic policies of monetary authorities, that is to say, no central bank can ask or force miners to mine more bitcoins, we have the first element in place in the layout for the cryptocurrency mass adoption to occur at the most basic level. In fact, it has always been there, so we just had to wait until the two other elements arrived, even though it took longer than most of us were ready to wait.
The second required element in the grand picture of cryptocurrency adoption is the change in attitude toward wealth evaluation. So far the vast majority of people involved in crypto, including its most die-hard supporters, valued their cryptocurrency holdings in fiat terms. Without doubt, it was the US dollar, regardless of your home currency. But when fiat collapses or enters a long period of runaway inflation, people will be ready for a dramatic change in their approaches toward capital assessment as well as spending habits.
And here comes the most important part where Binance hits the nail on the head. If you are unable to effortlessly spend crypto in your everyday life, the first two components cannot trigger this change in attitude on their own. We need this third element to make use of what has existed and take advantage of what has come around. In a way, what Binance did, and what its competitors are no doubt going to do as well if they don't want to miss out on the opportunity, appears to be the part that snugly snaps into place when we finally get there.
With Binance payment card, you can "buy the things you love with crypto". So now the ball is in your court to support the full-scale cryptocurrency adoption coming up. Kidding aside, with fiat turning into trash by leaps and bounds all over the globe, this looks like a very enticing payment option for both the crypto purists and the unbanked. We have seen quite a few such cards in the past, but Binance seems to be adamant on making its variety really popular and actually usable. And then you can ride volatility waves to your financial benefit.
If Binance succeeds, that may herald a new era of cryptocurrency adoption, a breakthrough of sorts after so many years of stagnation in this department.
Repercussions and ramifications
It is not like only we, traders and investors alike, see these trends. Governments are also taking notice and paying close attention. They can't remove cryptocurrencies and they can't help inflating their national currencies. However, they can still crack down massively on this and similar endeavors, trying to nip them in the bud. We don't know yet what Uncle Sam is going to say but some muslim countries have been quite vocal in this regard.
For example, Egypt has issued a fetva which prohibits bitcoin transactions as being against Sharia, an Islamic religious law. Another mostly Islamic country, Indonesia, has banned the use of cryptocurrencies as a means of payment. Russia, although not Islamic yet, is hellbent on effectively outlawing most cryptocurrency operations despite passing earlier a law on digital assets which is essentially neutral to crypto.
To conclude, we must be aware that once things get serious and governments see that their monetary supremacy is being threatened, that they can no longer play their favorite game of inflation tax, they will leave no stone unturned to prevent mass use of crypto as an alternative means of payment. And cryptocurrency payment cards are hands down one of the best tools available for this use on a down-to-earth level, groceries and whatnot.
Now you know what their target will be.
And don't forget if you need to exchange your coins StealthEX is here for you. We provide a selection of more than 300 coins and constantly updating the cryptocurrency list so that our customers will find a suitable option. Our service does not require registration and allows you to remain anonymous. Why don't you check it out? Just go to StealthEX and follow these easy steps:
✔ Choose the pair and the amount for your exchange. For example BTC to ETH.
✔ Press the "Start exchange" button.
✔ Provide the recipient address to which the coins will be transferred.
✔ Move your cryptocurrency for the exchange.
✔ Receive your coins.
Follow us on Medium, Twitter, Facebook, and Reddit to get StealthEX.io updates and the latest news about the crypto world. For all requests message us via support@stealthex.io.
The views and opinions expressed here are solely those of the author. Every investment and trading move involves risk. You should conduct your own research when making a decision.
October 6, 2020
Bitcoin
Bitcoin adoption
crypto world
cryptocurrency
cryptocurrency adoption
Recent Articles on Cryptocurrency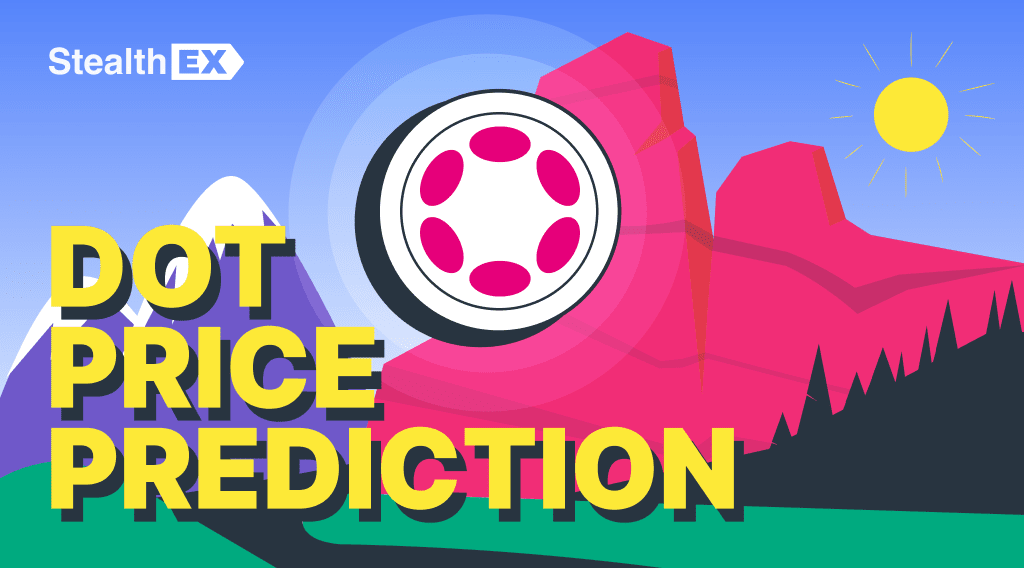 November 29, 2023
Price Prediction
Polkadot (DOT) Price Prediction: Will DOT Coin Reach $1000?
According to the long-term Polkadot price prediction by the end of 2030, the DOT price may rise to $195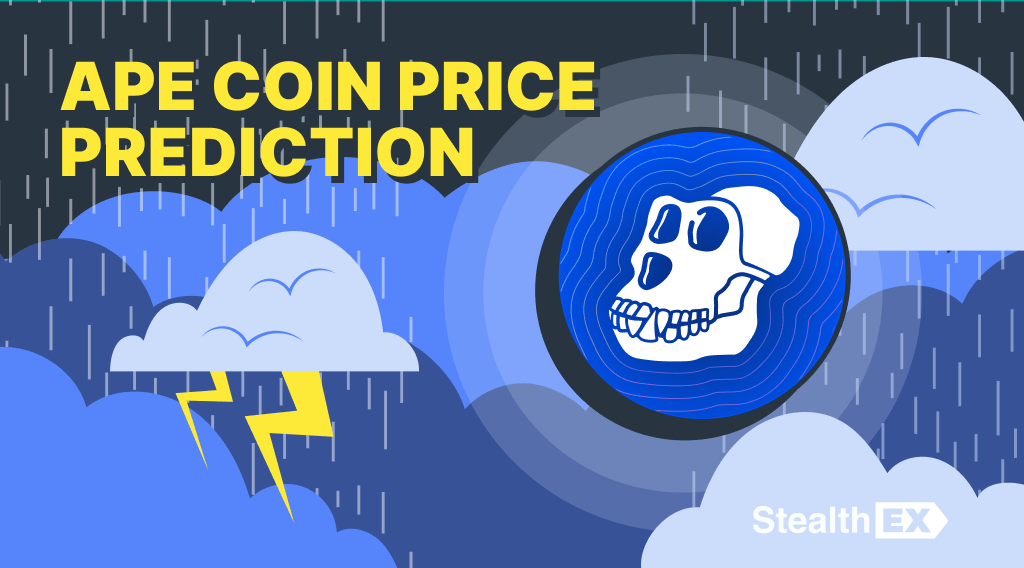 November 29, 2023
Price Prediction
ApeCoin Price Prediction: Is APE Coin a Good Investment?
According to the long-term ApeCoin price prediction by the end of 2030, the APE price may rise to $250