Cryptocurrency in China: Is Crypto Illegal in China?
November 25, 2022
Crypto World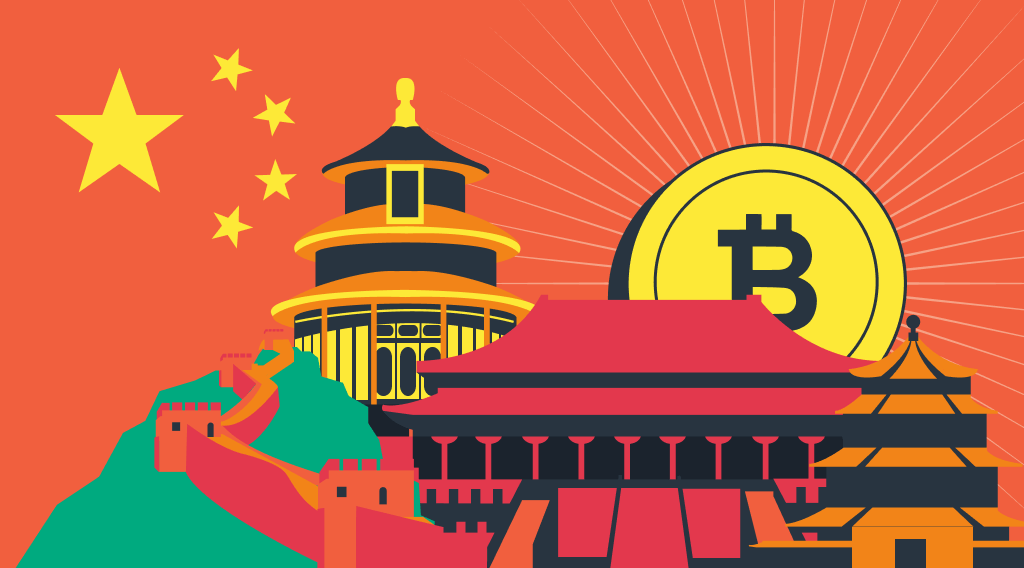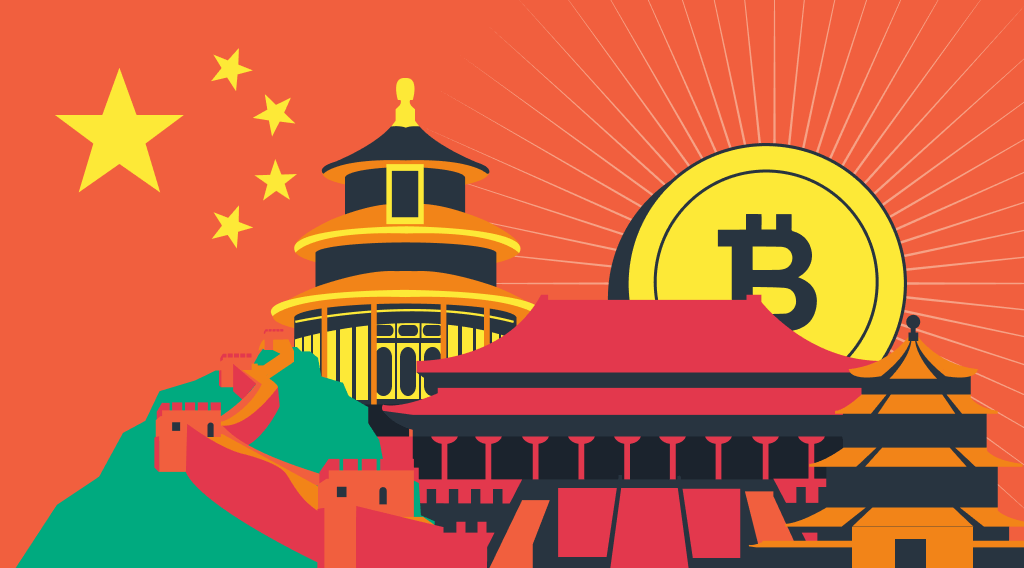 Ever since the inception of cryptocurrencies, China has been one of the leading countries in crypto mining and Bitcoin purchase. Every Chinese New Year country's crypto enthusiasts would withdraw crypto from their accounts to buy gifts for their loved ones, and it would always lead to a bear market. With China's huge population, it's no wonder that the crypto market would react to every new legislation or major crypto event in the country. So what do we know about the infamous Chinese crypto ban? Is crypto illegal in China?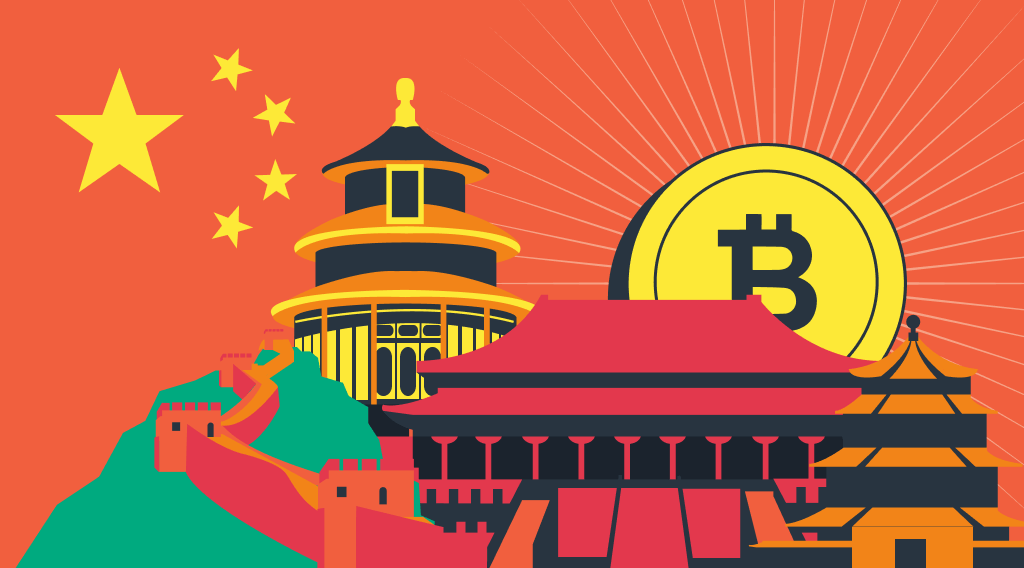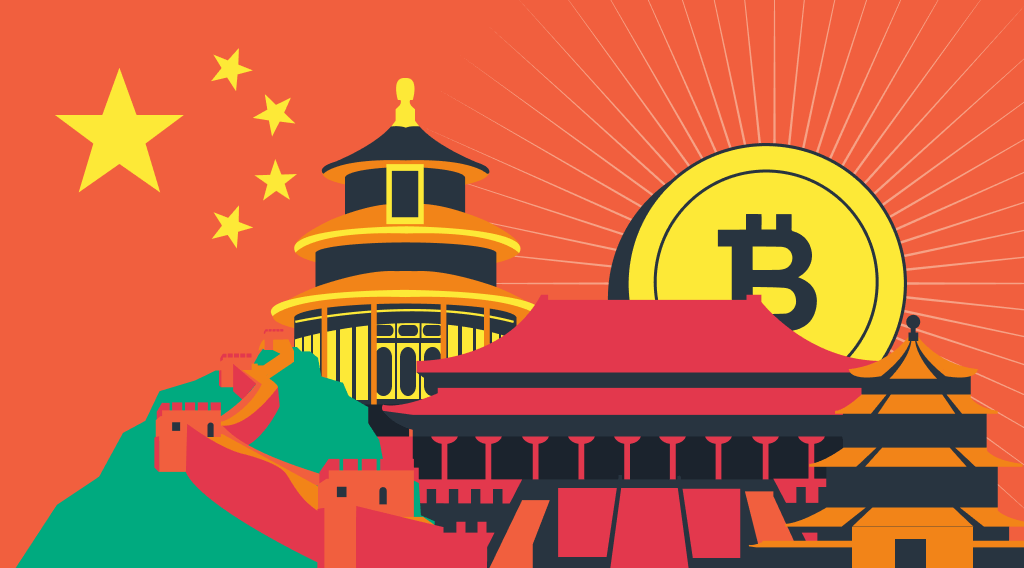 How Many Times has China Banned Crypto?
Chinese government agencies have issued a string of increasingly restrictive but never conclusive legal prohibitions of various aspects of crypto a few years since its inception. All the while, China's crypto industry has thrived. Every time Beijing starts taking new measures against Bitcoin, the running joke is that China has already banned cryptocurrency 18 times. The country has maintained a hostile relationship with its crypto industry since 2013, when it rolled out its first set of crypto restrictions.
On December 5, 2013, the People's Bank of China (PBoC), the Ministry of Industry and Information, and other financial watchdogs jointly issued a notice prohibiting banks from handling transactions related to BTC. According to the statement released at the time, Bitcoin was deemed a 'special virtual commodity.' The ban was imposed because the digital asset was not backed by any nation or central authority. And so, China began its stance against Bitcoin.
In an attempt to buoy a weakening yuan and block money from flowing out of China illegally, the country's central bank began to investigate the activities of crypto exchanges in January 2017. The investigation focused on exchanges' approach to Forex management and anti-money laundering. On September 4, 2017, the country's government decided to ban initial coin offerings (ICOs). At this point, ICOs were the hottest component of the crypto industry.
In April 2019, China's National Development and Reform Commission (NDRC) labeled Bitcoin mining an 'undesirable' industry in its preliminary list of sectors that should be encouraged, restricted or phased out by local governments. Bitcoin mining, which is a computer-intensive process of validating Bitcoin transactions to earn newly minted Bitcoin in reward, fell under the catalog of industries the agency considered to be highly polluting.
In 2020, China Bans Crypto Again
For the better part of 2020, the Chinese government tightened its grip on crypto exchange activities within its borders amid an ongoing campaign to crack down on money laundering and fraud. In August, the PBoC revealed its intention to block over 100 foreign websites offering crypto exchange services.
The Chinese crypto industry's problems in 2021 began in May when the State Council doubled down on past crypto policies by calling for the restriction of crypto mining and trading. Before this, the provincial authorities of Inner Mongolia, Xinjiang, and Sichuan provinces, which were all major bitcoin mining hubs, had begun to introduce policies that stifled the operations of BTC miners. Following the statement from the State Council, provincial governments began to take proactive measures to eradicate crypto mining. Regulators cited Bitcoin's energy-intensive nature and how it poses a threat to the country's environmental goals as its core reasons for justifying the new crackdown.
Much like the impact of the crypto exchange crackdown in 2017, Bitcoin miners were either forced to shut down permanently or move to other crypto-friendly countries. Because around 50% of the world's Bitcoin mining power was generated in China before the crackdown, the global BTC economy experienced a recession. According to the Chainalysis Blockchain data platform, more than $50 billion worth of cryptocurrency left East Asian accounts to areas outside the region between 2019 and 2020.
The Latest Crypto Ban of 2021
In 2021, the government doubled down on its crackdown on cryptocurrencies. In May, China banned institutions and companies from providing cryptocurrency related services, warning investors against speculative cryptocurrency trading. Three industry bodies (the China Banking Association and the Payment, the Clearing Association of China, and the National Internet Finance Association of China) released a statement categorically informing that offering services such as registration, clearing, settlement, and trading are not permissible.
Additionally, government officials attempted to increase pressure on the industry by warning buyers they will not receive protection for trading in bitcoin and other online currencies. In June, the government told payment platforms and banks to stop aiding transactions and issued bans on mining cryptocurrencies. Finally, two documents were released in September.
Legal currency and virtual currency exchanges, buying or selling virtual currencies (including overseas sales to Chinese residents), and providing information (including pricing services and technical support) for virtual currency are now considered illegal.
Under the latest ban, the government hopes to combine offline and online investigation to best identify and investigate cryptocurrency trading activity. Financial institutions are banned from providing services for cryptocurrencies, including opening accounts, funds transfers, and other activities that facilitate the use of cryptocurrencies. Internet companies and websites are also banned from providing payment services in cryptocurrencies. Advertisements for cryptocurrencies are also prohibited, with the monitoring of keywords relating to them.
Crypto mining in China also suffered a great deal. China reported using 75 percent of the world's Bitcoin energy usage in September 2019. By April 2021, this fell to 46 percent. Some companies in the country went out of business. Bitmain, a Bitcoin mining machine maker, has ceased sales to miners in China.
Crypto Ban in China: Reasons
First of all, the Chinese government sees it as a volatile investment and has concerns about it being used to launder money or evade taxes. Just as in many other countries, China's government is skeptical towards digital assets. The People's Bank of China said that cryptocurrency 'seriously endangers the safety of people's assets.'
Secondly, despite the strict capital controls in place, Chinese authorities have always been wary of capital flight. China places an annual limit of $50,000 for the purchase of foreign currencies as part of its already strict capital controls. Much of the capital flight out of East Asia is facilitated by the stablecoin, Tether (USDT), a cryptocurrency notionally pegged to the value of the US dollar. Tether became more popular in 2017 following the PBoC's restrictions on crypto exchanges in China. Trading Bitcoin for Tether was already made illegal by the PBoC's 2017 prohibition on cryptocurrency exchanges. However, Chinese cryptocurrency traders acquired Tether from discreet trade with over-the-counter brokers or through the use of foreign bank accounts.
Thirdly, China's government said it was especially concerned about crypto mining's effect on the environment and people using cryptocurrencies for fraud.
How Is the Chinese Crypto Market Doing Now?
Following the government crackdown on the industry last year, mainland China recorded a 31% fall in the volume of digital token transactions between July 2021 and June 2022, according to blockchain consultancy group Chainalysis's latest report on East Asia. This report shows that China is especially strong in usage of centralized services, placing second overall for purchasing power-adjusted transaction volume at both the overall and retail levels, even despite the ban.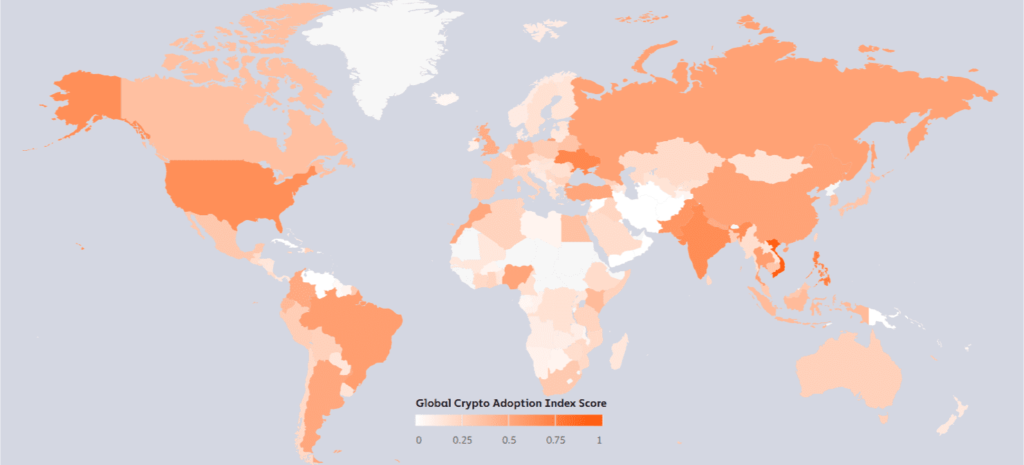 This may indicate that the government's move to ban cryptocurrency has either been ineffective or loosely enforced. While transactions during the 12-month period shrank to $67.6 billion, the country remains the region's largest cryptocurrency market. In Hong Kong, which regulates cryptocurrencies separately from Beijing, crypto trading volume grew by 9.5%.
It's also curious that owning crypto in China is not forbidden. As a matter of fact, owning Bitcoin (or any other cryptocurrency) is still legal and legally protected in China. The Chinese government hasn't yet adopted a comprehensive official stance on Web3. But at a conference in Shanghai in early September, Zhang Ping, a member of the Chinese Academy of Engineering, said that Web3 poses a threat to China's strategic interests.
While China's crackdown on cryptocurrency aims to curb capital outflow and money laundering, industry observers say it is also part of the government's strategy to popularize the country's central bank digital currency. In September 2022, the PBoC said the digital yuan, also called the e-CNY, reached 100 billion yuan in transactions as of August 31. It is being piloted in 23 cities in mainland China and will expand to more provinces in the coming months.
Conclusion
It seems that the latest news brings yet another piece of evidence that cryptocurrencies have not been totally suppressed in China. Moreover, China returned its position as the second-largest Bitcoin hash rate provider as of January 2022. The paradoxical thing is that while China has successfully banished crypto, it also remains extremely bullish on blockchain, the digital ledger technology underpinning most cryptocurrencies. There may be more new developments in the country, and these will turn the tide… again.
---
If you are looking to buy crypto, you can always use the user-friendly and non-custodial StealthEX crypto exchange platform. You can purchase crypto privately and without the need to sign up for the service. Our crypto collection has more than 600 different coins and you can do wallet-to-wallet transfers instantly and problem-free.
How to Buy Cheap Crypto?
Just go to StealthEX and follow these easy steps:
Choose the pair and the amount you want to exchange. For instance, BTC to ETH.
Press the "Start exchange" button.
Provide the recipient address to transfer your crypto to.
Process the transaction.
Receive your crypto coins.

Follow us on Medium, Twitter, Telegram, YouTube, and Publish0x to stay updated about the latest news on StealthEX.io and the rest of the crypto world.
Don't forget to do your own research before buying any crypto. The views and opinions expressed in this article are solely those of the author.
Bitcoin adoption
China
crypto mining
cryptocurrency adoption
Kazakhstan
Recent Articles on Cryptocurrency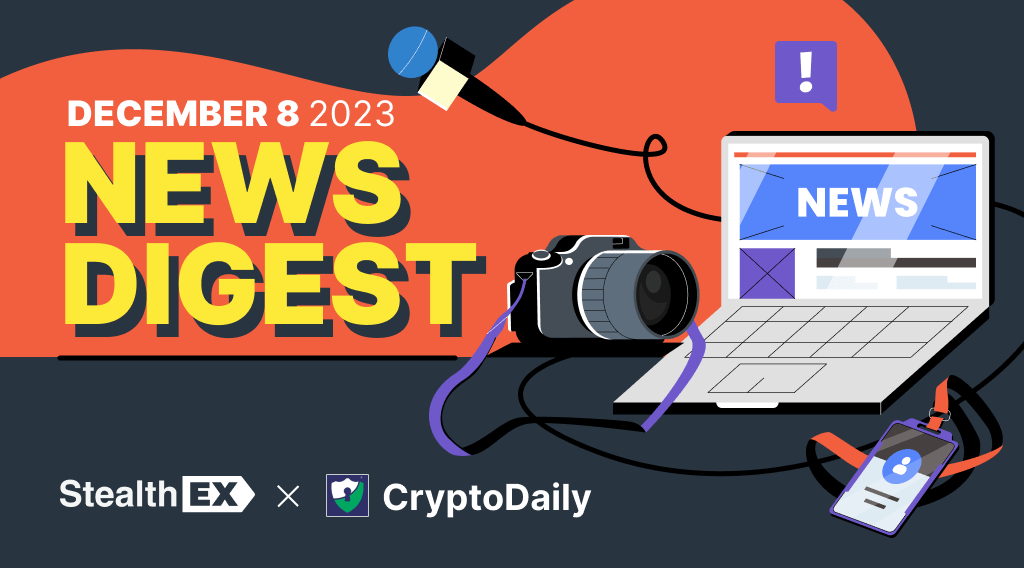 December 8, 2023
Crypto World
StealthEX & CryptoDaily: Weekly Crypto Insights
Explore key cryptocurrency developments and trends in StealthEX's insightful weekly roundup, in partnership with CryptoDaily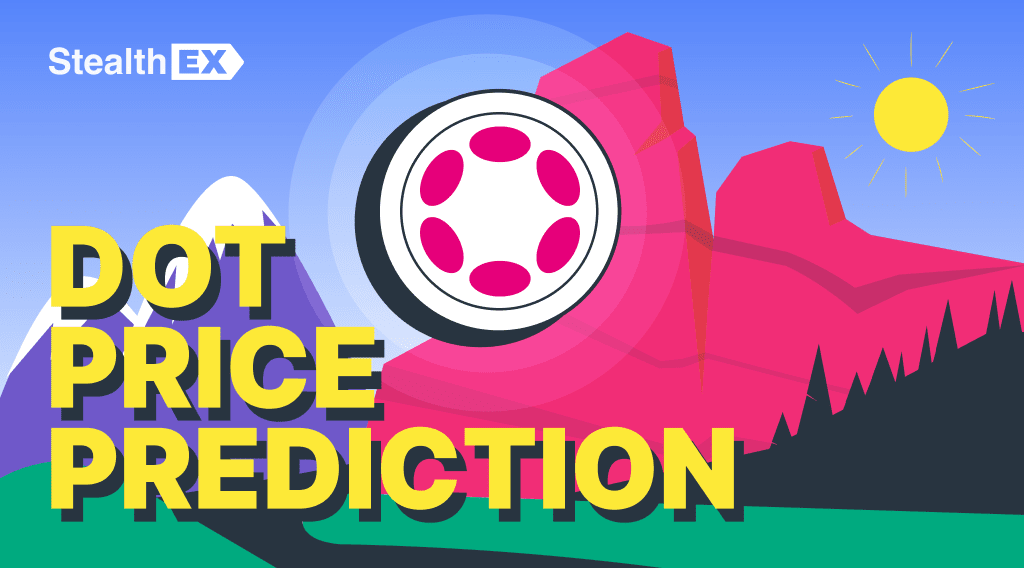 November 29, 2023
Price Prediction
Polkadot (DOT) Price Prediction: Will DOT Coin Reach $1000?
According to the long-term Polkadot price prediction by the end of 2030, the DOT price may rise to $195