Cryptocurrency in Portugal: Is Crypto Legal in the Country?
October 5, 2022
Crypto World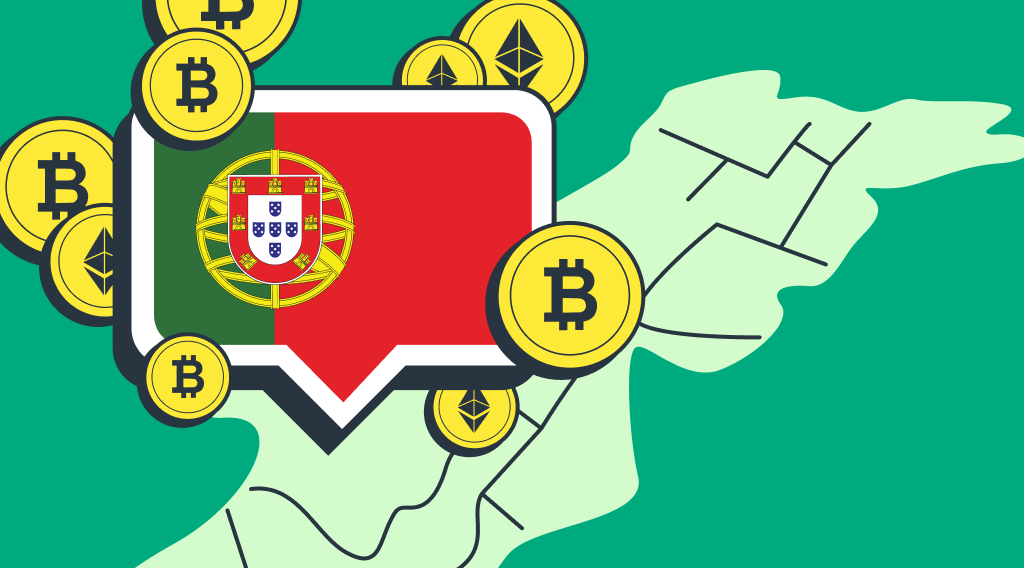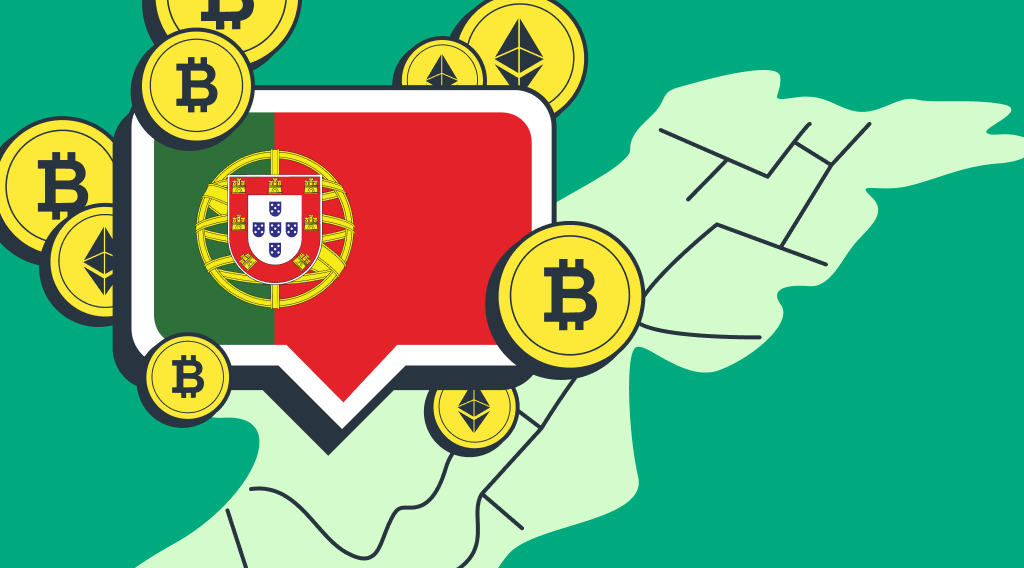 All the while blockchain and crypto space have been evolving over the past decade, many governments decided it would be a good idea to start regulating the field by imposing new taxes on crypto investors. However, there's a handful of countries that remain tax-free or try to create a favorable environment for the investors. One of these crypto hotspots is Portugal. Read more about cryptocurrency in Portugal in the new StealthEX article.
While the country follows the EU guidelines on digital currency regulation, Portuguese authorities have affirmed that the cryptocurrency will be treated the same as any other currency, not just an asset. And the tax regime is not the only appeal – beaches, climate, and cuisine all figure, particularly for people from Northern Europe.
Cryptocurrency in Portugal: Regulation
Portugal is currently one of the few countries in Europe where cryptocurrency transactions are not subject to taxation because they are not considered currencies or financial assets, according to a notice issued by the Portuguese tax authorities in 2016 which is still in force. At the moment, Individuals do not have to pay VAT or capital gains taxes on their purchases and sales of crypto assets, and only professional activities paid in crypto are taxed.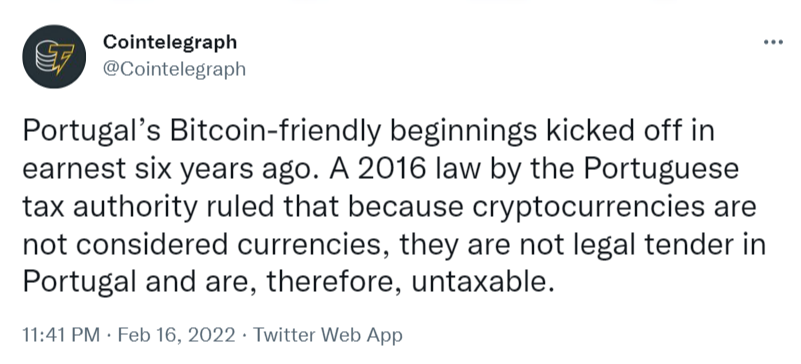 This has attracted many crypto experts to the country, including freelancers that can easily get a visa and stay in Portugal if they have sufficient income.

Under Portugal's Non-Habitual Resident program (NHR), non-residents benefit from most of the tax breaks enjoyed by locals. The NHR exempts most foreign-sourced income and negates wealth tax while offering other forms of special treatment. Additionally, Portugal has created investment incentives to attract high net worth individuals and entrepreneurs, such as the Golden Visa Residence Program and D7 Visa.
Recent Developments
There have been very few regulations that were introduced in the field of crypto in Portugal. The most recent is probably the Ministerial Resolution No 29/2020 that sets the framework principles for the creation of a Portuguese regulatory sandbox, and the approval of Ministerial Resolution No 31/2020 that establishes the Portuguese Digital Mission Structure. Both of them were introduced in March, 2020. According to these two resolutions, new technologies should be tested within the so-called 'Technology Free Zones' and are to be promoted and coordinated within the Portugal Digital Mission.
The lack of taxation for crypto in Portugal brought a huge amount of investments into the country. Crypto transactions to and from Portuguese accounts amounted to €27B in the year to June 30 2021, according to the data collected by Chainalysis. And in 2021 alone, investors headquartered in Portugal realized cryptocurrency gains amounting to €1.3B, jumping ahead of countries such as Belgium, Austria, and Norway.
In connection to this, Banco de Portugal, which serves both as central bank and national competent authority, has taken a great interest in the crypto space, especially in terms of protecting the young investors that flock to the field. It has, however, stated that it will not encourage cryptocurrency regulation at the moment. So far it seems that the authorities decided to wait and see how the field will develop.
Income Categories in Portugal
According to the 2016 notice, the earnings from cryptocurrency don't fit into any income categories such as Category E (Capital Yields), Category G (Capital Gains), or Category B (Self-Employed Worker) under the Portuguese Tax Law:
Category G: Capital Gains Income refers to the income gained from the sale of a house, shares, or assets. Portuguese Law doesn't consider cryptocurrency trading as a generator of capital gain. This is why it's exempt from taxation.
Category E: Dividends and interests fall under this category. As this is not the case with cryptocurrency trading, no tax is applied. However, if a person derives income from the investments in crypto interest accounts, they might be required to pay taxes.
Category B: This category refers to the income received from self-employment activity. If an individual's cryptocurrency trading is not frequent and recurring, it can be exempt from this category of tax. However, trading cryptocurrency as the main line of business to generate income requires making a declaration and paying taxes on the profits.
Portugal and Bitcoin Families
Since last summer, luxury real estate company Vanguard Properties has sold at least 10 homes to so-called 'crypto families.' Still more crypto investors and business owners are set to arrive in 2022. Vanguard Properties has pre-sold five homes valued between €1M and €1.5M.
These crypto families have been lured to Portugal thanks to its friendly fiscal stance. Even the infamous Bitcoin Family moved to Portugal. However, while investors and crypto experts are moving to Portugal, this crypto haven may not last for long…
Where Is Portugal Crypto Headed?
At the moment, Portugal crypto tax is still to be introduced, however, there are clear signs the country is heading in that direction. In May, Portugal's finance minister said that Portugal intends to close a legal loophole that currently prevents the taxation of virtual assets and has made the country particularly attractive to cryptocurrency investors.
In August, there were reports that major Portuguese banks were closing or refusing to open accounts for cryptocurrency platforms. The banks that have started closing accounts of companies operating with digital currencies are BCP (Banco Comercial Português) and Santander. The development follows the decision of two smaller banks to close the accounts of the Lisbon-based Criptoloja platform. There was some speculation that it was done because of the stricter anti-money laundering policies and know-your-customer rules. This could also be a sign that the government is tightening Portugal's laws.
In May, the Left Bloc (BE) proposes that cryptocurrencies be taxed in Personal Income Tax (IRS) like any other gain, arguing it would be disappointing if the Socialist Party (PS) rejects this change to the State Budget for 2022 to end the current 'offshore of cryptocurrencies.'
However, if taxes are raised and people move away, companies might close and investments might be reconsidered or outright pulled. Portugal has experienced something similar before. When tax benefits for startups headquartered in inland Portugal were abolished in 2012, companies and jobs were destroyed. According to a recent report, if a lower corporate tax rate had been implemented instead, almost 30,000 new companies and more than 220,000 new jobs could've been created.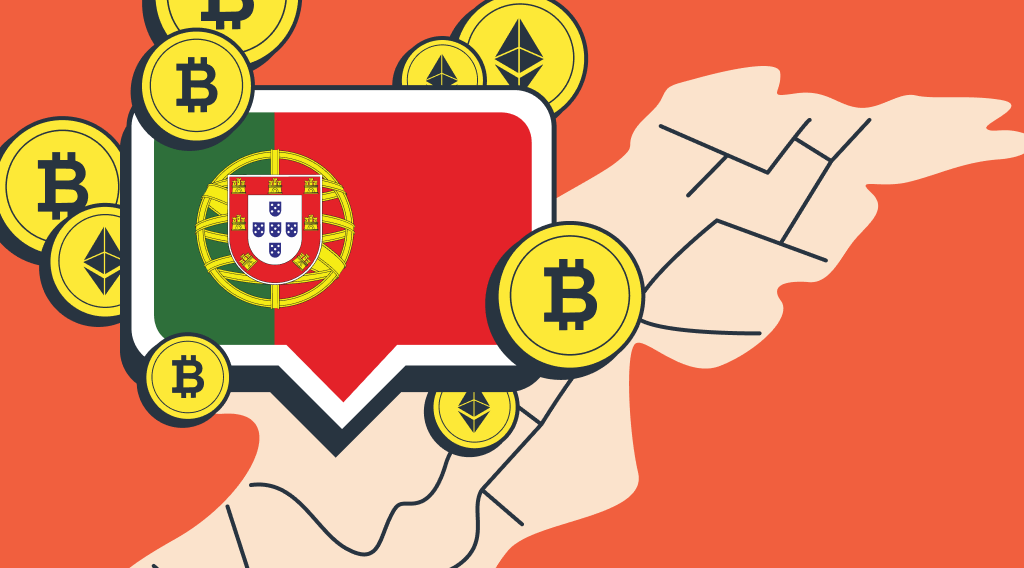 Portuguese Crypto Startups
There's a large number of crypto projects that come from Portugal. Here are a few examples of how the lack of strict regulation helped the field bloom:
Taikai is a blockchain-based professional network. It was founded in 2018 and connects talent, entrepreneurs, creatives, freelance developers, startup members, and others. The organizations post their challenges, rules, and prizes on Taikai and students, innovators or startups, in teams or individually, can create a solution for that challenge and the selected candidate takes the prize. The company uses Kai tokens in the platform.
EYESO is a blockchain-based platform for photographers and digital artists. It provides creators with a platform for licensing, network promotion, and monetizing their work. Rewards are generated via smart contracts.
The AppCoins project is developing a protocol for mobile advertising which enables increasing the volume and turnover of the mobile advertising market. The protocol is planned to be implemented as a cross-service solution, meaning any App Store will be able to connect to the system and use its advantages to optimize its business.
KimiaCoin is a decentralized, peer-to-peer currency for the biotechnology sector. The company aims to launch KimiaCoin exchange, which is a coin futures exchange in the biotechnology sector. Capital received from the KimiaCoin exchange markets will go towards the biotechnological development in the forms of DNA & gene editing and funding brain-computer interfaces to detect brain wave activities and reduce major illnesses.
In addition to multiple crypto startups, Portuguese nationals can use any international crypto exchange. For instance, StealthEX is ready to provide services for them: the exchange is available in Portuguese for you to make smooth crypto purchases.
Conclusion
While the crypto regulations are tightening in almost every country in the world, leaving very little space for traders, miners, and crypto investors alike, Portugal continues to remain a crypto haven. The question is, for how long the country will be an attractive destination for crypto enthusiasts as it seems that the clouds grow heavier. Nonetheless, with so much going on in the crypto field, the country still has time to develop its own marketing strategies and reserve its own place in the International crypto space.
Where to Buy Bitcoin in Portugal?
StealthEX is here to help you buy digital assets. You can do this privately and without the need to sign up for the service. Our crypto collection has more than 600 different coins and you can do wallet-to-wallet transfers instantly and problem-free.
How to Buy Crypto in Portugal?
Just go to StealthEX and follow these easy steps:
Choose the pair and the amount you want to exchange. For instance, BTC to ETH.
Press the "Start exchange" button.
Provide the recipient address to transfer your crypto to.
Process the transaction.
Receive your crypto coins.

Follow us on Medium, Twitter, Telegram, YouTube, and Reddit to stay updated about the latest news on StealthEX.io and the rest of the crypto world.
Don't forget to do your own research before buying any crypto. The views and opinions expressed in this article are solely those of the author.
Bitcoin
Bitcoin adoption
crypto world
cryptocurrency adoption
Portugal
Recent Articles on Cryptocurrency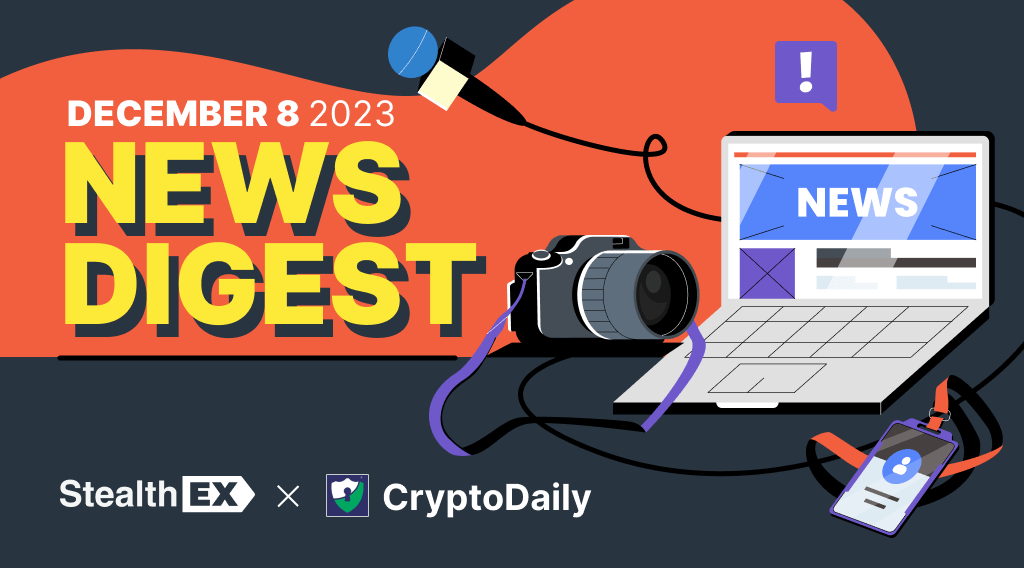 December 8, 2023
Crypto World
StealthEX & CryptoDaily: Weekly Crypto Insights
Explore key cryptocurrency developments and trends in StealthEX's insightful weekly roundup, in partnership with CryptoDaily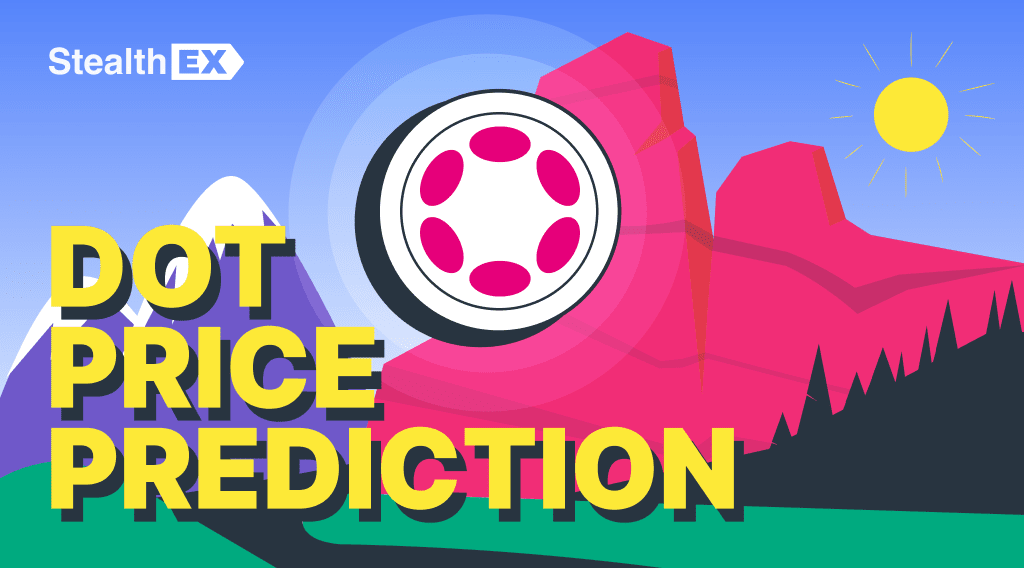 November 29, 2023
Price Prediction
Polkadot (DOT) Price Prediction: Will DOT Coin Reach $1000?
According to the long-term Polkadot price prediction by the end of 2030, the DOT price may rise to $195