What Are Custodial and Non-Custodial Crypto Exchanges?
June 25, 2021
Crypto World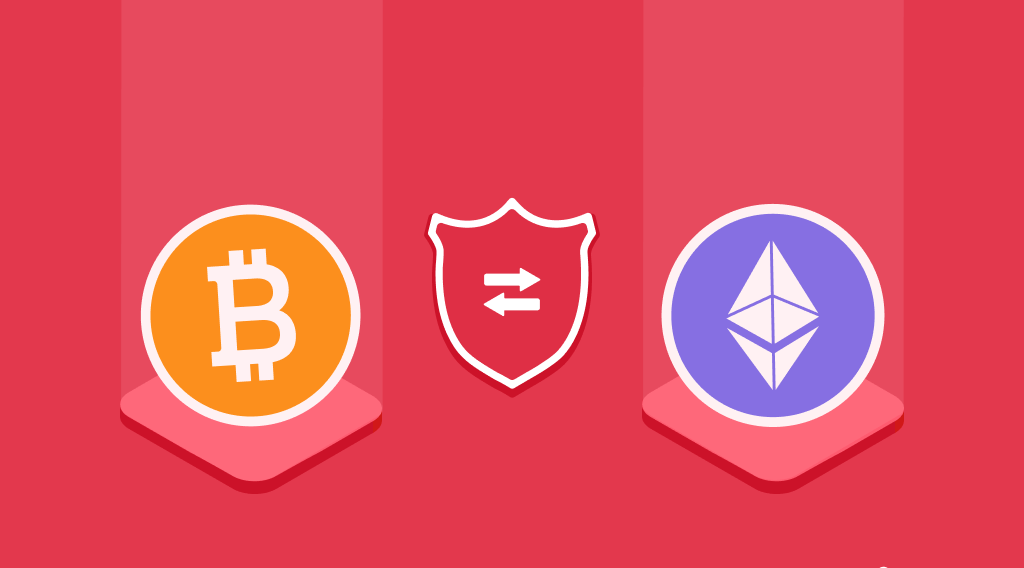 Cryptocurrency exchanges are one of the key elements that underpin the crypto industry. Without them, we would not be able to determine the price of cryptocurrencies. Cryptocurrency exchanges technically can be of two types: custodial and non-custodial. Custodial exchanges hold their users' funds, non-custodial crypto exchanges do not. But how that happens is a complex story with multiple intricacies hidden inside.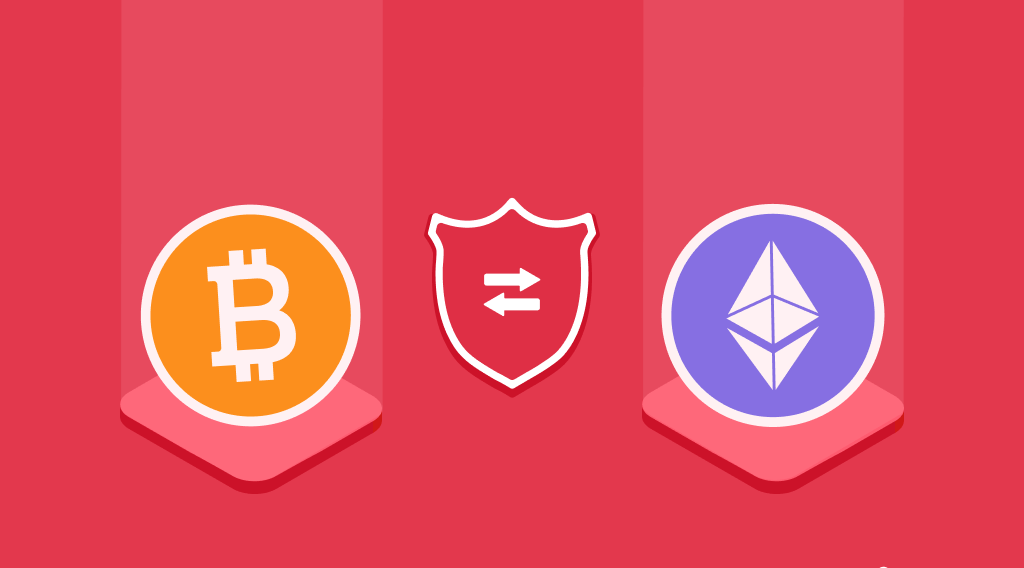 What Are Custodial Crypto Exchanges and How Do They Work?
Custodial exchanges work on the technical base of data centers, on servers, switches, routers, etc. The processing capacities of such systems far exceed the operational capabilities of blockchains, which are often limited by their consensus algorithms and the need to prevent fraudulence in the network. Centrally controlled systems are less exposed to malevolent activities than blockchains and can therefore direct their processing capacity at the task at hand rather than juggling correct execution of commands and operability.
These systems are called custodial because they are the ones in possession of your crypto; they are the custodians of your private keys. Trading is done off-chain, meaning that trading is tracked on their balance sheet instead of being verified by the blockchain. This allows transactions to be done quickly and cheaply but leads to a lack of transparency.
When cryptocurrency trading is concerned, custodial exchanges pose a certain difference compared to how cryptocurrencies work on their own. When someone sends cryptocurrency to someone else, that transaction is written into the blockchain for a certain fee most of the time. Custodial exchanges also process transactions in a way since traders swap their cryptocurrencies or fiat currencies among themselves, while trading, as the assets travel between the users' balances. However, those balances are all part of one and the same wallet – the wallet of the exchange.
The most well-known custodial exchanges are:
Coinbase
GDAX
Binance
Kraken
Bitfinex
Poloniex, etc.
Issues with Custodial Exchanges
On custodial exchanges, the trades are not written into the blockchain but are only registered on the exchanges' servers. This allows custodial exchanges to have order books with trades spread across the price range of the trading pair and process the trades very fast compared to blockchain transactions.
#1 Fees
As a rule, the exchange makes money off the fees it takes from every trade performed on the exchange and for withdrawals of cryptocurrencies and fiat currencies from the exchange. And trading your crypto for other crypto can be annoying. For example, maybe you have Bitcoin Cash and you want to buy EOS. You would have to first sell your Bitcoin Cash for something like Bitcoin and then use your Bitcoin to buy EOS. This way, you will spend a lot more time and waste a lot of money on related fees.
#2 Fraud
There's also one serious downside that users should be wary about. The wallet of the exchange is not the wallet of the user, and the exchange is the only entity that has the keys to it. This means that it can disallow the users to withdraw their funds for one reason or another. Sometimes, the exchange personnel simply vanished into thin air and stole their users' funds. There have been a few cases, for instance, the 2018 controversy with WEX, when Binance blacklisted the website for alleged money laundering practices — a decision that would eventually result in the demise of this exchange.
#3 Hackers
There is also another risk that custodial exchanges pose for their users' funds. Since their wallets store colossal amounts of liquidity, custodial exchanges often become the target of hackers. And there have been multiple instances of hackers siphoning off colossal amounts of Bitcoins and other coins from exchanges of this type. Some of the instances include Mt. Gox in 2014, Bitfinex in 2016 and Binance in 2019.
Therefore, users should pay close attention to security measures on custodial exchanges and the reputation of the exchange when they are looking for one to trade on. Account registration and identity verification are also trademarks for these kinds of exchanges. This not only slows the trading process but also forces you to trust the exchange with sensitive information about yourself.
What Are Non-Custodial Crypto Exchanges?
Non-custodial exchanges are completely different from custodial ones. They are basically smart contracts deployed on particular blockchains and have no physical infrastructure. Therefore, they are only as fast as the blockchain they work on.
Non-custodial exchanges do not hold any of the users' funds, they only provide a smart-contract (protocols) that users can use to trade. The users connect their wallets to the smart contract and can start trading. And non-custodial exchanges have liquidity pools instead of order books. Liquidity pools represent a single trading pair with a certain amount of liquidity. Therefore, the amount of liquidity in the pools largely determines the trading volume that can be on a non-custodial exchange.
Liquidity pools provide another way for the users to make profit – liquidity provision. The liquidity in liquidity pools is provided by liquidity providers who are users who connect their cryptocurrency wallets to the smart contract of the exchange to delegate their coins to a particular liquidity pool on the exchange. For every trade performed in the pool, liquidity providers earn a certain fee, which is proportional to the share of the liquidity of every liquidity provider to the aggregated liquidity in the pool.
Intricacies of Non-Custodial Cryptocurrecy Exchanges
However, non-custodial exchanges require particular wallets compatible with the smart contract of the exchange and are significantly less straightforward. It takes some studying and learning to start using a non-custodial exchange to your full benefit.
Another downside of non-custodial exchanges is the speed of execution of transactions and the cost of transaction processing. Initially, non-custodial exchanges were being massively deployed on the Ethereum blockchain due to its extensive user base, Ethereum Virtual Machine and comprehensive smart contract standards. However, the one big limitation of this blockchain is its proof-of-work consensus algorithm and poor scalability. This blockchain can process between 13 and 15 transactions per second. With the rising popularity of non-custodial exchanges, the cost for transactions on Ethereum rose speedily, reaching over $100 at times, which created a serious problem for the users.
Alternative solutions started to appear in 2020 with the De-Fi hype, Binance Smart Chain and Polkadot being the two most popular ones. Both offer high transaction throughput and low transaction cost, but Ethereum is still the most popular DeFi ecosystem. So, the problem is still there.
Still, the fact that you can have control over your coins at all times along with the multiple profit opportunities that non-custodial exchanges create has attracted very many people to exchanges of this type.
Simple Solution
StealthEX is a non-custodial and limitless exchange that never holds your funds. We offer you a wide range of assets that is regularly updated for you to buy and sell. At the moment, our crypto collection includes over 450 popular and rare cryptocurrencies, and the list grows with every month. Anyone can exchange cryptocurrencies via StealthEX without KYC and you can freely buy cryptocurrencies without it if the total amount does not exceed €900.
For every exchange, you have to pay the network transaction fee – this payment is needed to push the transaction into the blockchain. Besides, there might be trading fees on the liquidity provider's side. However, except for that, you don't have to pay any hidden fees.
And all you need to do is select the asset you want to buy, select the amount of the currency you want to buy with and specify your wallet address. No need to register and no extra charges – everything is transparent. As simple as that.

Follow us on Medium, Twitter, Telegram, YouTube, and Reddit to get StealthEX.io updates and the latest news about the crypto world. For all requests message us via support@stealthex.io
The views and opinions expressed here are solely those of the author. Every investment and trading move involves risk. You should conduct your own research when making a decision.
Updated on August 3, 2022.
crypto exchange
cryptocurrency
KYC
non custodial exchange
non-custodial
Recent Articles on Cryptocurrency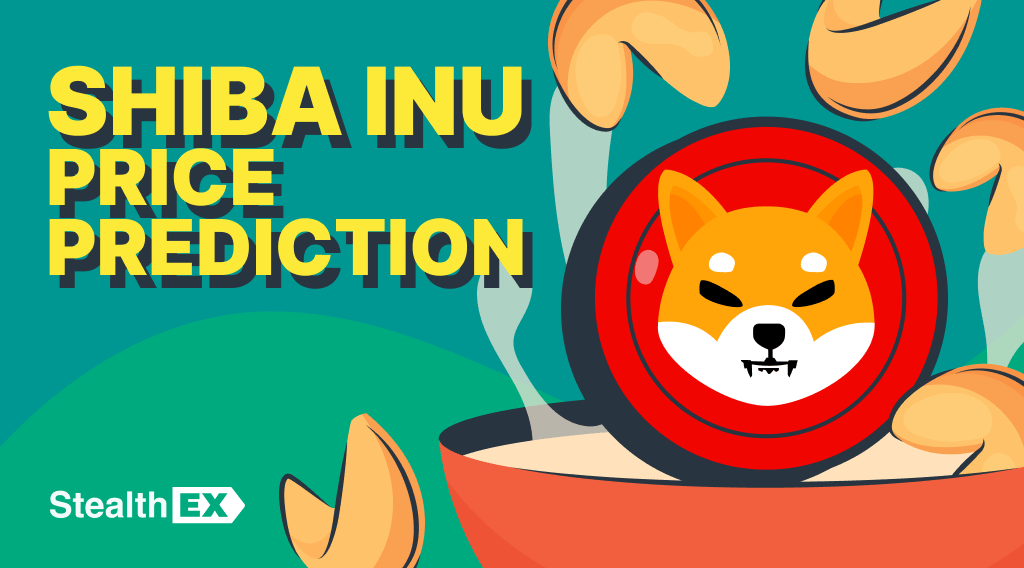 November 28, 2023
Price Prediction
Shiba Inu Price Prediction: Will SHIB Coin Reach $1?
Shiba Inu price prediction, by the end of 2030, the SHIB coin price is expected to reach a maximum level…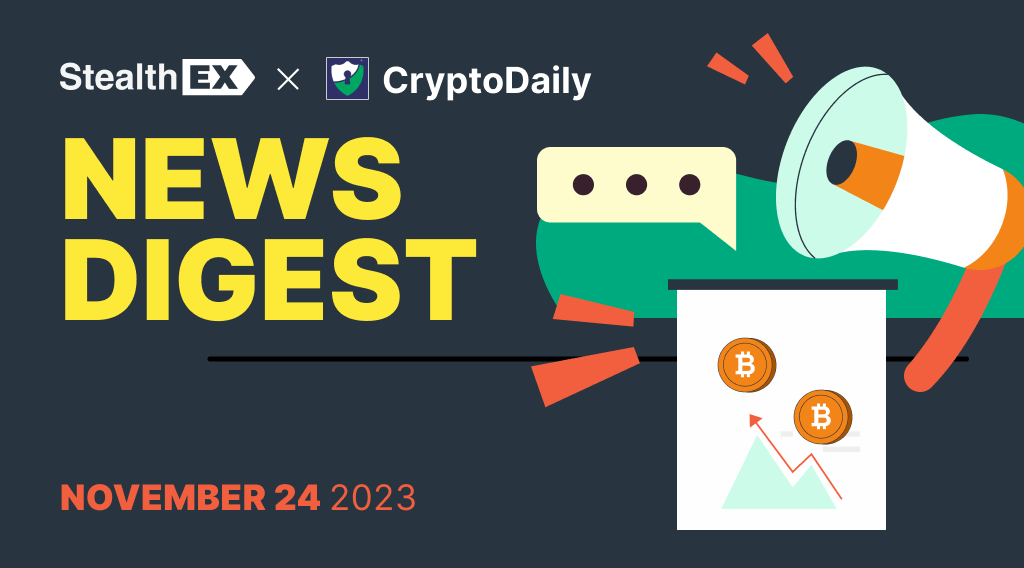 November 24, 2023
Crypto World
StealthEX & CryptoDaily: Key Elections, Investments, and Crypto Market Movements
Welcome to StealthEX weekly crypto digest, in collaboration with CryptoDaily: summary of this week's key events and trends in the…