Customize Our Brand New Crypto Exchange Widget for Your Website
September 1, 2022
Our News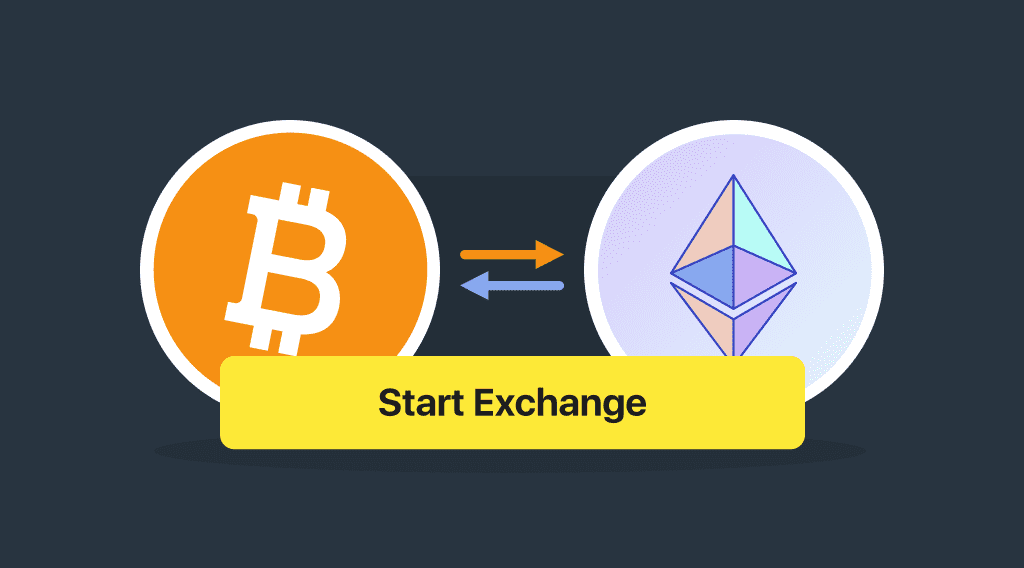 Besides being one of the most modern crypto exchanges, StealthEX offers a number of ways to earn crypto. Our Affiliate program has been designed for everybody willing to join in: the platform works with businesses, content creators, and crypto enthusiasts. In addition to our two other options of earning with StealthEX – API Keys and Referral Links – StealthEX has just launched crypto exchange widget that you'll be able to integrate into your website smoothly and without any hassle.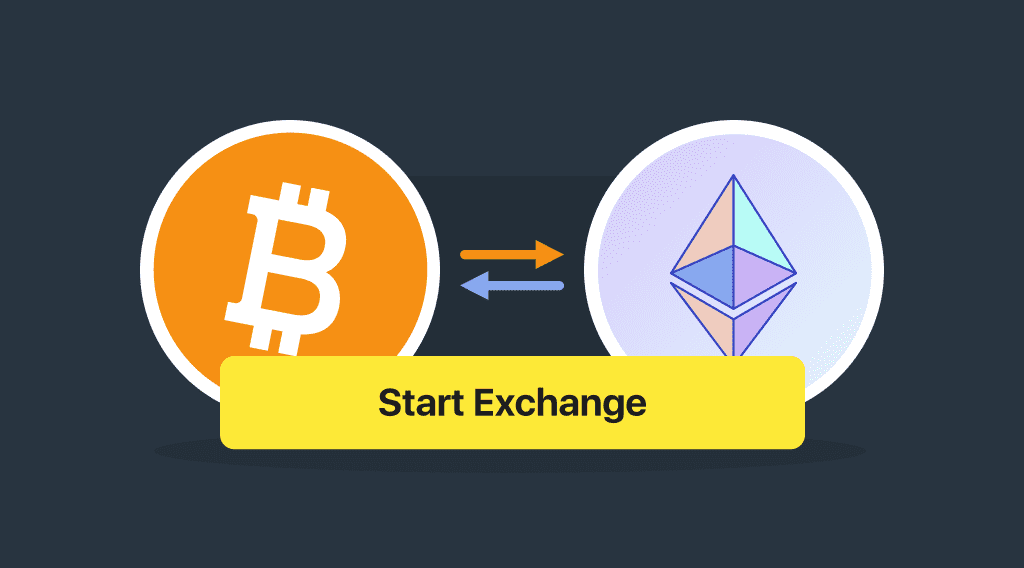 StealthEX Crypto Exchange Widget
Our brand new widget is the result of careful development and planning. This convenient and awesomely simple tool offers our users a number of advantages:
Integration within a couple of minutes.
Sleek StealthEX design.
Customizable.
Quick withdrawals via your account.
You can choose between two options: Javascript Vanilla & React.
Our unique widget can be adapted according to your likes and taste. You can embed it to your website and take a percentage off each transaction it generates, to be more precise, 0.4%. You can withdraw your earnings right via Partner Account: the minimum withdrawal amount is $300 equivalent in BTC. Our widget will prove beneficial for influencers, website owners, and review platforms.
Here's what our widget looks like: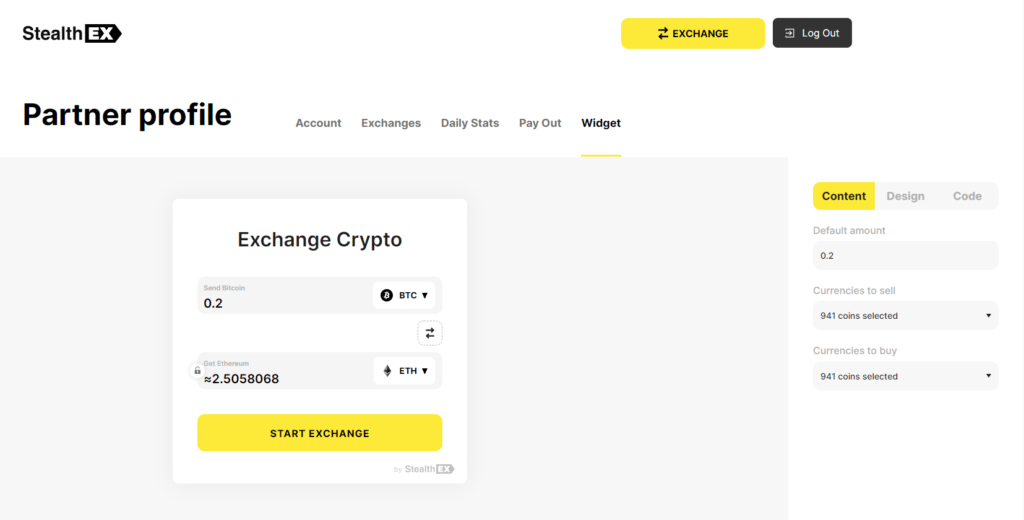 You can adapt and configure it according to several parameters:
Default amount: The amount of crypto in the first line is set by default.
Currencies to sell & Currencies to buy: You can select any digital currencies available for exchange on our website and delete those you don't need. You can even leave only Bitcoin and Ethereum if you like.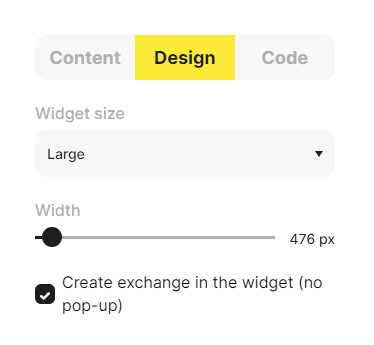 Widget size: You can drag the slider bar to change the size of the widget or alternatively select Large or Small. You can also create an exchange in the widget without any pop-ups by default. If you'd like your widget to open in a pop-up window, just untick the respective box.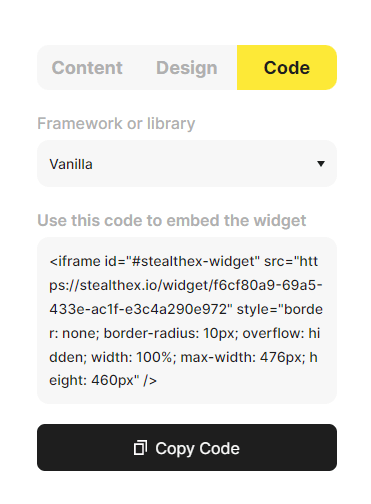 Javascript Vanilla & React: you can also choose between two options. With Vanilla Javascript there are no requirements on how you divvy up functionality across the app. React, on the other hand, requires that your app is split into components and that each of those components maintains all the code needed for both display and updates to the UI. Therefore, updated code is next to display code, which makes complex apps much easier to understand.
Embedding our widget into your space is simple. First, you place it on your website. Next, convert your active sessions to exchanges. All you have to do after that is claim your rewards.

As you can see, working with the new StealthEX widget is a straightforward process.
StealthEX Partner Tools
However, should you need additional features, API Integration is just something you're looking for. You can effortlessly integrate StealthEX into any web application – the public API is open for everyone via Postman and is a problem-free tool to build into an existing product.

Alternatively, if you are working on a blog, or are a social media influencer, you can use our Referral Link and recommend StealthEX to your audience, while earning crypto with each swap they make. The progress can be checked in the recently updated cabinet – all your transactions and earnings are recorded there.

All our tools are free of charge, they are ready to use for anyone – no matter what you do, there is an essential StealthEX tool for you. 
Register a Partner Account, choose your preferred method of earning, and begin your crypto journey with StealthEX. This is all you need to make our service work FOR YOU.

Follow us on Medium, Twitter, Telegram, YouTube, and Reddit to stay updated about the latest news on StealthEX.io and the rest of the crypto world.
Don't forget to do your own research before buying any crypto. The views and opinions expressed in this article are solely those of the author.
crypto exchange
crypto world
exchange cryptocurrency
news
StealthEX news
Recent Articles on Cryptocurrency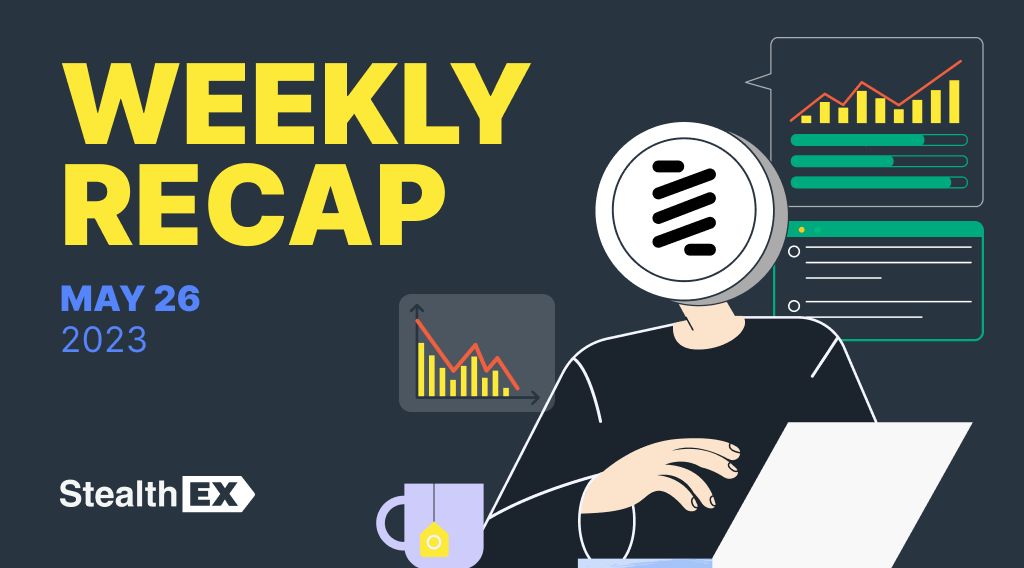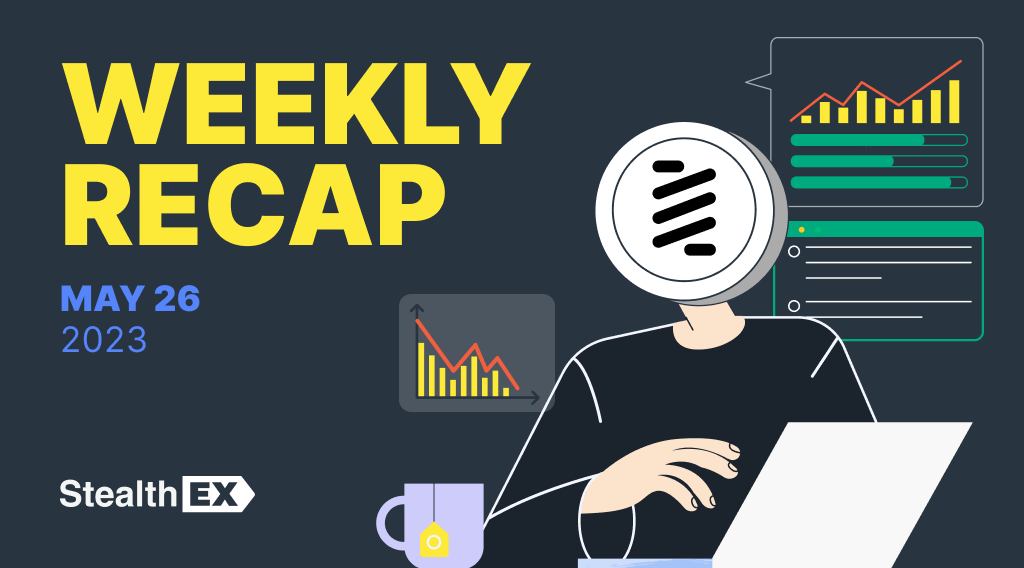 May 26, 2023
Crypto World
Review of the Crypto Market: May 26, 2023
Dive into the crypto market's weekly trends: get the detailed analysis and major news for May 20-26, 2023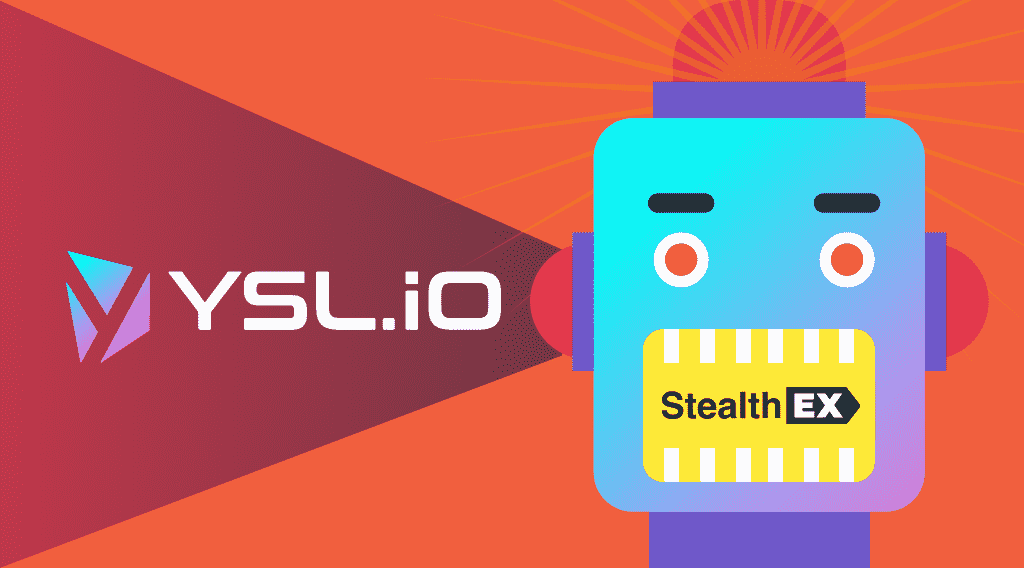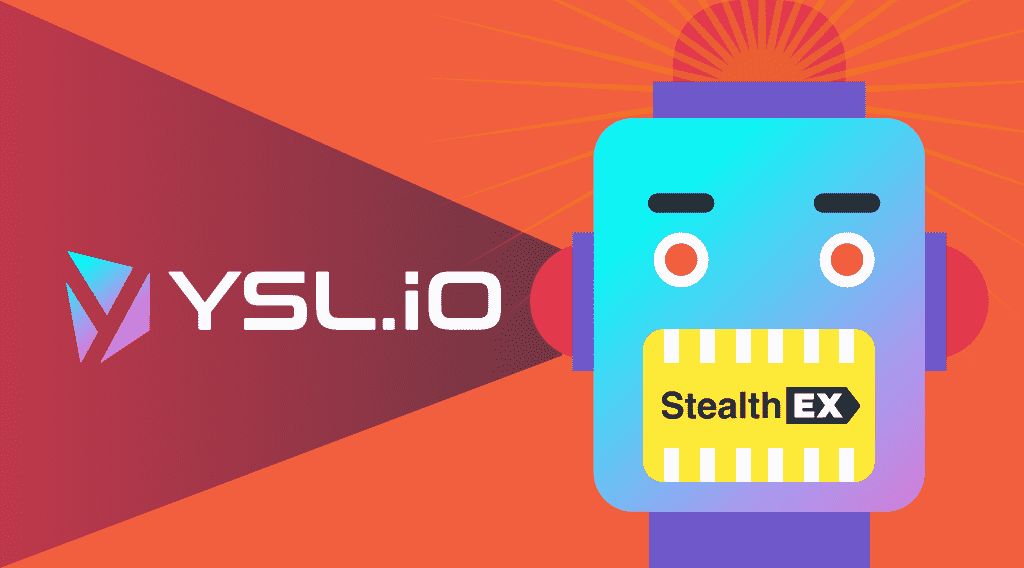 May 25, 2023
Our News
StealthEX Has Been Integrated into ChainZap by YSL.IO
Instant crypto exchange StealthEX partners with DeFi 3.0 protocol YSL.IO for seamless integration into ChainZap