Ethereum 2.0 Release Date: Where Are We Two Years Later?
May 13, 2022
Crypto World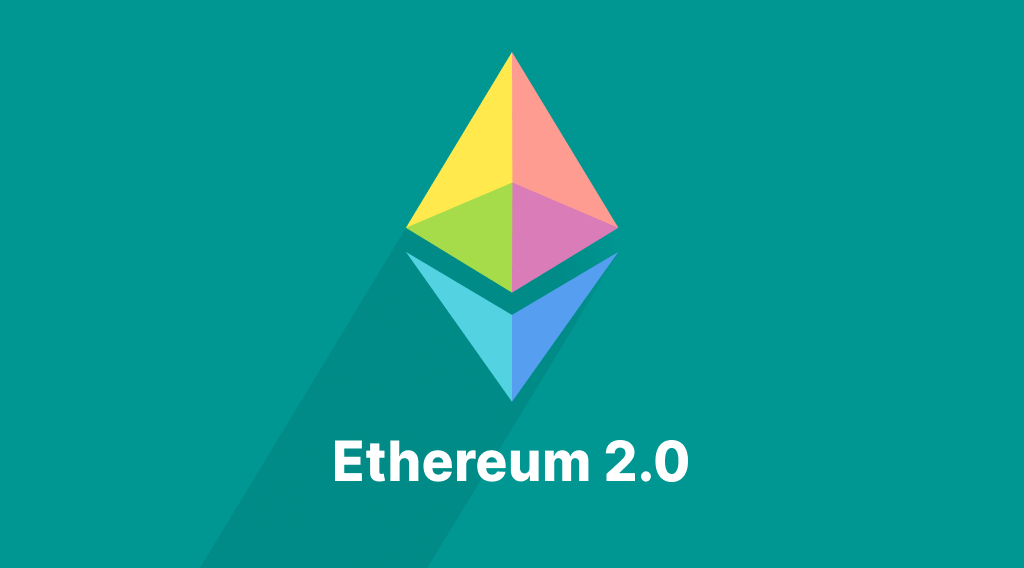 What is essentially Ethereum 2.0? The Ethereum protocol, launched in 2015, has enjoyed incredible success worldwide. However, the Ethereum community always expected that several key updates would be needed to unlock the cryptocurrency's full potential. First of all, crypto enthusiasts needed to solve its scalability. The blockchain's speed is far from accommodating a large number of users.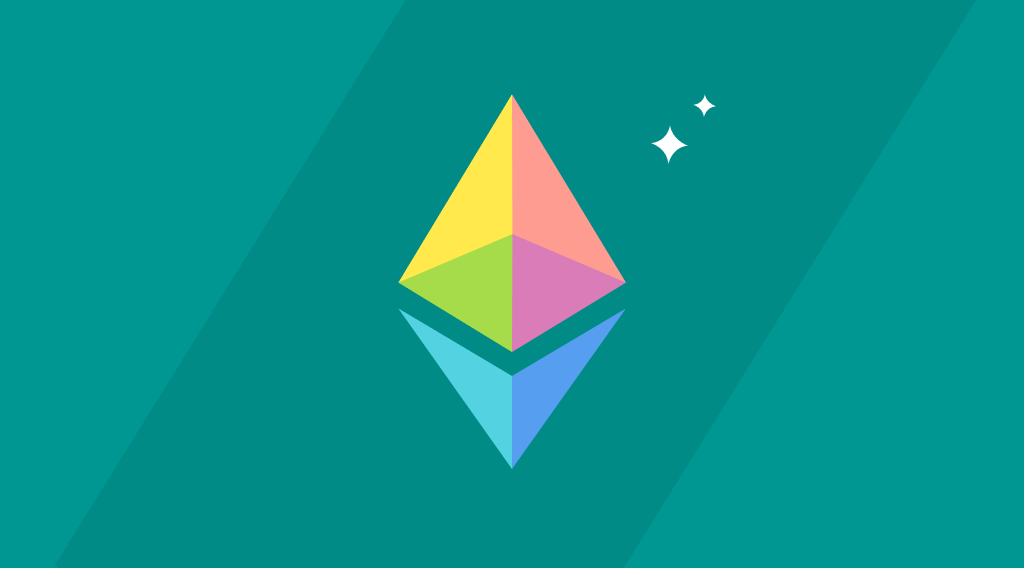 High demand raises transaction fees, and these make the Ethereum blockchain way too expensive for the average user. To add to this, the disk space required to run the client is growing rapidly. And the underlying algorithm that makes Ethereum secure and decentralized has a huge impact on the environment.
What has Ethereum done to combat these issues? Well, the ETH road map consists of several very important updates that are soon to be released. In June 2020 we wrote about the updates that were soon to be implemented, you can read more about it.
Is ETH 2.0 a New Coin?
No, it's not a new token, and will not change the amount of Ethereum users hold. It's just an upgrade to improve the ETH blockchain.
In short, what is commonly referred to as Eth2 is a set of updates that address these and many other problems faced by the ever-growing blockchain. This set of updates was originally called Serenity, and it has been an active area of research and development since 2014.
So, what has been done since June 2020? What plans and phases have been implemented for the blockchain to function flawlessly and become more user-friendly?
Berlin Update: April 15th, 2021
On December 1, 2020, Ethereum 2.0, also known as the Beacon Chain, launched its zero phase. This chain operates on the Proof-of-Stake consensus mechanism and has a significantly higher performance – it means that it can handle a large number of transactions per second. That said, the full-fledged launch of Eth2 still needs to wait.
The next phase of the road map was the Berlin update that took place on April 15th, 2021, and included four proposals (EIP) to improve the blockchain as part of its upgrade to version 2.0. More specifically, the hard fork consisted of:
EIP-2565
EIP-2929
EIP-2930
EIP-2718
For all those who have been asking "Will eth 2.0 reduce gas fees?"EIP-2565 lowered the gas costs of the proposal to bring them in line with the cost of executing other operations, while EIP-2929 increased gas cost for state access opcodes.
The main idea behind EIP-2930 was to fix the breaking changes to existing contracts and mitigate some of the gas cost increases, while EIP-2718 introduced new types of transactions.
The Berlin update catered for the current Ethereum 1.0 network that employs miners with video cards. It will follow the previous updates of Istanbul and Muir Glacier, both of which took place in December 2019 and January 2020, respectively.
On the eve of the Berlin update, the price of ETH reached an all-time high of $2,480. The Berlin update marked an important milestone in the development of Ethereum. Although in fact the update is an intermediate step for larger improvements, at the moment it is considered the most relevant.
What Next: When Will ETH 2.0 Launch? What Happens?
The original Ethereum Mainnet (the proof-of-work model) will merge with the new proof-of-stake model that was developed in late 2020. This will mark the end of proof-of-work for Ethereum, and the full transition to proof-of-stake. Here, in our previous article on the scheduled Ethereum phases, you can find a detailed analysis of this phase.
The Merge is expected in the first or second quarter of 2022.
Ethereum 2.0 Release Date: When Is Eth 2.0 Coming Out?
And when is the ETH 2.0 release date? Well, the Ethereum Foundation states that the full upgrade to Ethereum 2.0 is expected to take place by 2023.
What Happens to ETH When ETH 2.0 Comes Out?
The initial structure of Eth 2.0 will have 64 shards. Ethereum 1.0 chain will become one of these 64 shards that make up the new blockchain version in the process called 'The Merge.' The entire data history will be preserved. For ETH holders, nothing will change, you won't need to transfer your ETH crypto from the 1.0 to the 2.0 chain.
What comes next? When will the last phase be scheduled, when ETH 2.0 will replace ETH? The last stage of ETH 2.0 will be the so-called 'Shard chains,' these should follow The Merge, sometime in 2023. Sharding is a multi-phase upgrade to improve Ethereum's scalability and capacity. One sad thing about the new update will disappoint miners. With the amount of hashrate ETH has now sitting at 1 PH/s, one can imagine that the difficulty will rise intensely on the more profitable coins to mine. It is, however, up to the miners to decide what to mine after Ethereum 2.0 as there's a vast number of crypto tokens that can be a good option for mining.
When ETH 2.0 launches, the network will immediately experience benefits in every aspect. Trading and minting NFTs on one of the leading blockchains will be cheaper due to sharding. Ethereum developers will have an easier time building DApps and compiling smart contracts thanks to eWASM implementation. Finally, Ethereum's switch to proof-of-stake will make the network more accessible than ever before.
If you want to participate in the future fate of the ETH project, you can buy Ethereum using the StealthEX service. We provide a selection of more than 400 coins and this list keeps being updated as we offer the largest choice with the lowest fees.
How to Buy Ethereum Instantly?
Just go to StealthEX and follow these simple steps:
Provide the recipient address to which the coins will be transferred.
Move your cryptocurrency for the exchange.
Receive your ETH coins!

Make sure to follow us on Medium, Twitter, Telegram, YouTube, and Reddit to get StealthEX.io updates and the latest news about the crypto world. If you need help, drop us a line at support@stealthex.io.
Please make sure to always research any cryptocurrency and assess your risks before you invest.
ETH
ETH 2.0
Ethereum
Ethereum 2.0
Ethereum 2.0 release date
Recent Articles on Cryptocurrency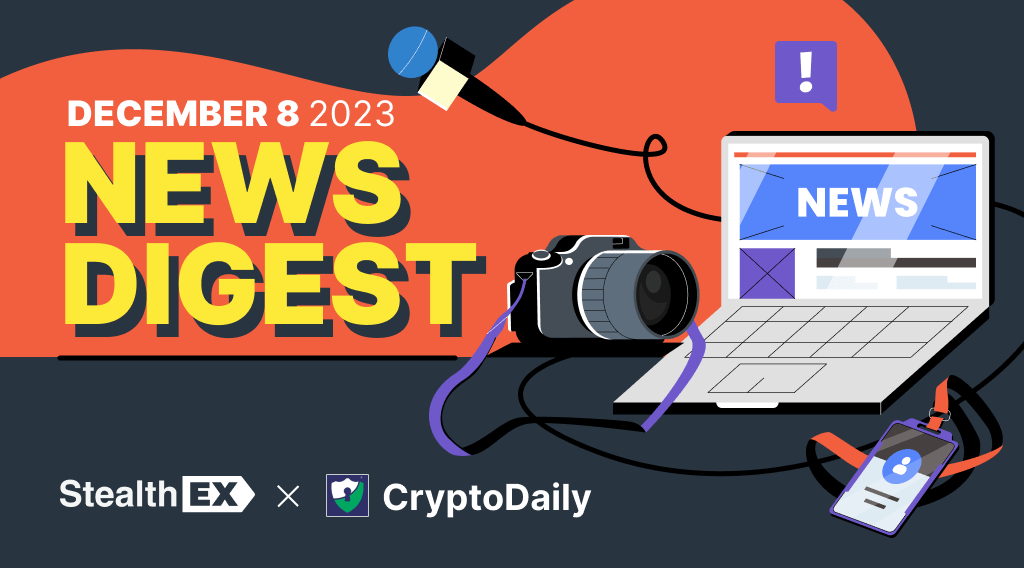 December 8, 2023
Crypto World
StealthEX & CryptoDaily: Weekly Crypto Insights
Explore key cryptocurrency developments and trends in StealthEX's insightful weekly roundup, in partnership with CryptoDaily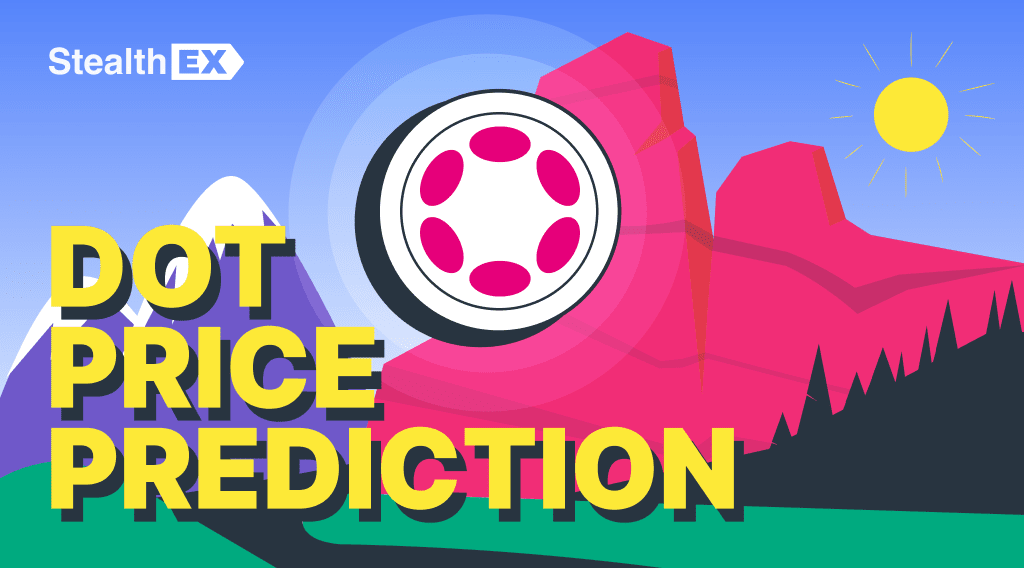 November 29, 2023
Price Prediction
Polkadot (DOT) Price Prediction: Will DOT Coin Reach $1000?
According to the long-term Polkadot price prediction by the end of 2030, the DOT price may rise to $195