Ethereum Price Prediction 2030: How High Can ETH Go?
July 20, 2023
Price Prediction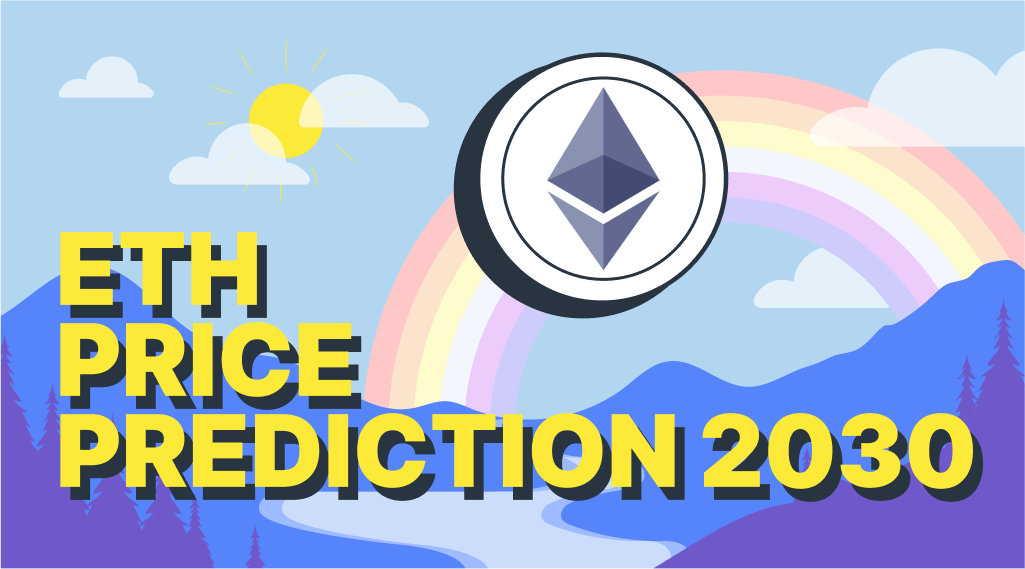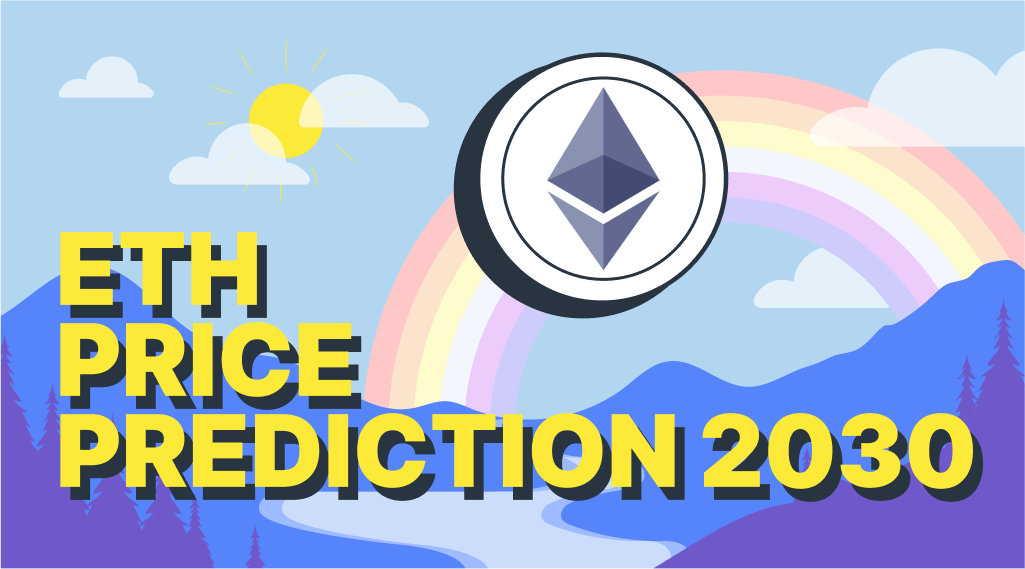 While the crypto market features a huge number of popular altcoins, Ethereum remains the biggest altcoin and one that never leaves the spotlight. Ethereum is a global network of computers that abide by a set of guidelines known as the Ethereum protocol. It is based on the fundamentals of blockchain technology, it is an open-source software platform. Thanks to the Ethereum network, anybody can create and use communities, applications, organizations, and digital assets. Read more about Ethereum price prediction 2030 in the new StealthEX article.
Ethereum Price Prediction Summary
| | | | |
| --- | --- | --- | --- |
| Year | Minimum ETH Price | Average ETH Price | Maximum ETH Price |
| 2023 | $1,708.53 | $4,077.26 | $4,188.41 |
| 2024 | $4,091.72 | $4,636.96 | $4,856.83 |
| 2025 | $5,623.81 | $6,187.11 | $6,900.63 |
| 2030 | $18,612.51 | $19,577.94 | $19,983.10 |
Ethereum Overview: What's So Special About It?
Ethereum is often referred to as the next phase of the internet or part of the new Web3 era. It is a popular network where developers can create and deploy dApps and smart contracts – all without interruption, fraud, centralization, or outside influence. In order to do this, Ethereum includes a built-in blockchain-based programming language.
Ethereum is powered by the Ether (ETH) token that enables users to make transactions, earn interest on their holdings through staking, use and store non-fungible tokens (NFTs), trade cryptocurrencies, play games, use social media and so much more. Aside from decentralization and anonymity, Ethereum also has various other benefits, such as a lack of censorship.
Like Bitcoin, the Ethereum network exists on thousands of computers worldwide, thanks to users participating as 'nodes,' rather than a centralized server. As a result, the network is decentralized, very resistant to attacks, and essentially impervious to failure. It makes little difference if one computer fails because the network can function without thousands of others. Ethereum functions as a single system that houses the Ethereum Virtual Machine (EVM), a type of computer. Every node has a copy of that computer, therefore all interactions must be confirmed before any updates can be made to anyone's copy.
Ethereum Price History: Overcoming the $2,000 Threshold
The block 46147 transaction hash was used to complete the first Ethereum transaction on August 7, 2015. Since its introduction in 2015, Ethereum price was trading below $1 for the most part of 2015, but by March 2016, when it briefly touched $10.03 on March 4, 2016, it had crossed the $10 threshold.
In May 2017, Ether, which had gained popularity by then, crossed the $100 threshold. Ether had a value of $774.69 by the end of 2017, and by the first week of 2018, it had surpassed $1,000. After the unheard-of surge, Ether price also declined as a result of the cryptocurrency crash of 2018, also known as the Bitcoin crash, and its value dropped to under $100 per unit by the end of the year.
ETH Coin Price Chart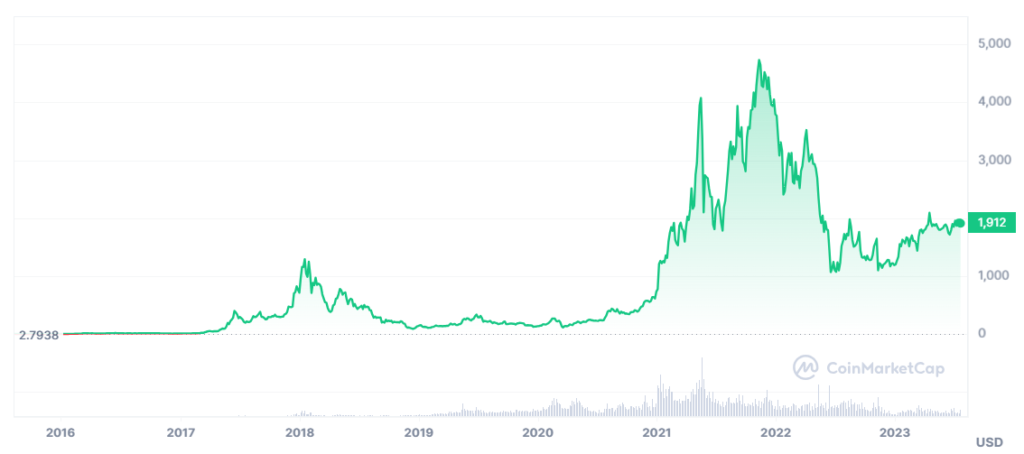 ETH Price History. Source: CoinMarketCap, 20 July 2023
From 2019 to 2021, Ether once again continued to rally and reached its highest price of $4,815 on November 9, 2021. For the first half of 2022, Ether had dipped in value. At the moment, its price hovers around $2,000, which is quite impressive taking into consideration the current bearish market. In addition, Ethereum has undergone significant technological upgrades to its blockchain since its inception in 2015, for instance, the famous Merge that was executed in September 2022 and saw the blockchain transition to the more convenient and eco-friendly Proof-of-Stake consensus model.
| | |
| --- | --- |
| Current Price | $1,909.29 |
| Market Cap | $229,384,872,104 |
| Volume (24h) | $9,579,359,330 |
| Market Rank | #2 |
| Circulating Supply | 120,196,048 ETH |
| Total Supply | 120,196,048 ETH |
| 1 Month High / Low | $2,026.20 / $1,875.12 |
| All-Time High | $4,891.70 Nov 16, 2021 |
Ethereum Price Prediction
ETH Price Prediction 2023
One of the most famous sources for crypto predictions, DigitalCoinPrice, believes that Ethereum will continue growing in price. According to its estimations, in 2023 the minimum price of Ether might drop to $1,708.53 (-10%), while its maximum price, $4,188.41, will see the cryptocurrency rise in price by 119%.
PricePrediction analysts have a more optimistic outlook on the price of Ethereum and believe that it will not fall, but rather rise: according to their estimates, the minimum Ethereum price will be $2,229.38 (+17%), and it can even go as high as $2,603.78 (+36%).
WalletInvestor crypto experts are less positive about Ethereum reaching a new all-time high. According to their calculations, Ethereum's price can go as low as $1,044.585 (-45%). At its maximum, ETH coin might reach $2,103.176 (+10%).
Ethereum Price Prediction 2024
DigitalCoinPrice is optimistic about Ethereum and their experts believe that the second biggest altcoin will rise in price to reach $4,091.72 (+114%) per coin at its lowest point. Its maximum price is expected to go as high as $4,856.83 (+155%).
WalletInvestor experts give a very broad negative price prediction for Ethereum. They believe that ETH's price will drop drastically – its maximum price at the end of December of 2025 is forecasted to hover around $0.000001 (-100%). Its maximum price can, however, reach $1,311.023 (-31%).
PricePrediction analysts are a little less optimistic than DigitalCoinPrice and believe that ETH will rise in price at a slower pace. According to their website, the expected minimum price of ETH coin at the end of 2025 will be $3,296.41 (+73%), and it may also go as high as $3,862.74 (+102%) at its peak, stopping a bit lower than its all-time high.
ETH Price Prediction 2025
According to DigitalCoinPrice, in 2025 Ethereum will continue growing in price: its minimum is forecasted to stop at $5,623.81 (+195%) per coin, which will still be Ethereum's all-time high. It can also reach its maximum price level of $6,900.63 (+262%) per coin.
PricePrediction analysts are a bit less enthusiastic about Ethereum outperformance, however, their analysts also believe that the cryptocurrency will break or nearly break its older price record of $4,891.70 per piece. According to this website, the expected maximum price of ETH coin at the end of 2025 will be $5,734.31 (+201%), and it may also drop to a minimum of $$4,884.43 (156%).
According to WalletInvestor crypto analysts, 2024-2025 are going to be a rough time for the crypto industry, and Ethereum will only start recovering by the end of 2025 with a minimum price level of $57.988 (-96%) and a maximum price level of $173.964 (-90%).
Ethereum Price Prediction 2030
According to PricePrediction, in 2030, Ethereum's price will go through the roof and reach an all-time high even at its lowest point – $31,540.18 (+1,556%). At its peak it may skyrocket to $36,745.67 (+1,829%), which will be its absolute maximum so far.
DigitalCoinPrice experts also believe that Ethereum will also jump in price, however, their expectations are moderate: a minimum of $18,612.51 (+877%) and a maximum of $19,983.10 (+949%).
Another popular crypto source, Telegaon believes that in 2030, Ethereum won't rise to such heights: a minimum of $9,296.76 (+388%) and a maximum of $10,131.42 (+431%) is expected from the second most popular cryptocurrency.
Some experts also believe that Ethereum has a potential to reach a $50,000 price tag by 2030. They attribute such price to Ethereum's 'unique revenue model, decreasing token supply, and broad market capture strategy.'
ETH USDT Price Technical Analysis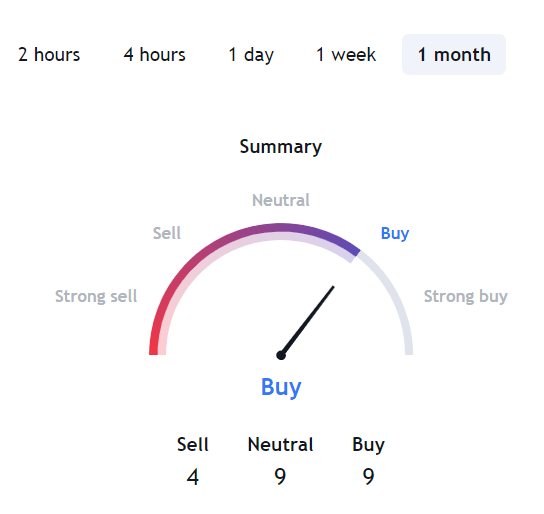 Source: Tradingview, Data was taken on July 20
Now that we've seen what the future can bring for Ethereum, let's find out more about the project and what crypto experts have to say about the future of this cryptocurrency.
Ethereum: Will It Retain Its Positions?
Founded by Vitalik Buterin and Gavin Wood in 2015, today Ethereum's market capitalization represents approximately 20% of the $1.2 trillion global crypto market. There are some distinct differences between Ethereum and the original crypto. Unlike Bitcoin, Ethereum is intended to be much more than just a medium of exchange or a store of value. Ether, the native token on Ethereum, can be used to buy and sell goods and services just like Bitcoin. But what's unique about Ethereum is that users can build dApps within its framework, which is something that a lot of crypto projects took advantage of.
Ethereum's advantages include:
A large existing network. The advantages of Ethereum include a tried-and-true network that has been put to the test during years of operation and through the exchange of trillions of dollars in value. It has the biggest blockchain and cryptocurrency ecosystem, as well as a sizable and devoted global community.
A large variety of functions. Ethereum can perform different types of financial transactions, carry out smart contracts, and store data for third-party applications in addition to being used as a digital currency.
Continual innovation. A sizable group of Ethereum developers are always searching for fresh approaches to enhance the network and create fresh applications.
Eliminates middlemen. With Ethereum's decentralized network, users will be able to do away with third-party intermediaries like banks that function as middlemen in financial transactions.
Experts' Opinions on the Future of Ethereum
A lot of experts continue to endorse the prediction that the famous cryptocurrency will considerably rise in price by 2030. Just recently, Elon Musk said that he agrees with the prediction that could see all currencies backed by computer processors by 2030. This goes well with the idea that some big companies are going to embrace cryptocurrencies in a few years from now. Elon, a known advocate of cryptocurrencies, has previously expressed his intention to incorporate crypto payments into Twitter.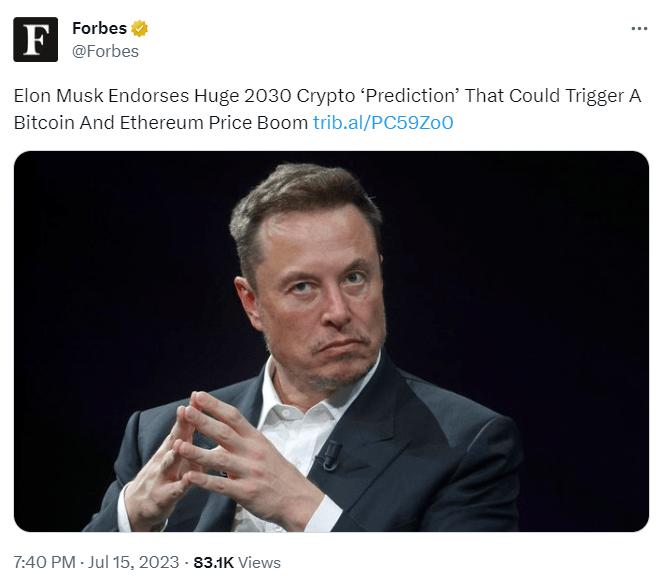 Despite this, some big names in the digital field cause controversy. For instance, Jack Dorsey, the former CEO of Twitter, while replying to a comment on June 6, alleged that Ethereum (ETH), the world's second-largest cryptocurrency exchange, is a security under United States laws.
Another crypto expert called Crypto Tony stated that when it comes to a short-term perspective, Ethereum's price could fall towards a demand level of around $1,300 before the end of this year. Meanwhile, the analyst highlighted that Ether could accumulate around the current levels for the coming few months before dropping toward a new low.
Is Ethereum Worth Investing Into?
You might consider investing in the Ethereum network for a few reasons, according to Gary DeWaal, chair of Katten's financial markets and regulation group. 'First, it has value and uses as a virtual currency. Second, the Ethereum blockchain could become more attractive when it migrates to the new protocol. And third, as more people utilize Ethereum distributed apps, demand for ETH may increase,' he says.
In addition to purchasing Ether directly, investors might consider buying into businesses that are developing software for the Ethereum network. It's also possible to invest into a seasoned investment fund like the Bitwise Ethereum Fund or Grayscale Ethereum Trust if you'd need assistance managing your investment. However, it's also simple to buy Ethereum directly without any intermediaries.
How to Buy Ethereum via StealthEX
StealthEX is here to help you buy Ethereum if you're looking for a way to invest in this cryptocurrency. You can do this privately and without the need to sign up for the service. Our crypto collection has more than 1200 different coins and tokens, and you can do wallet-to-wallet transfers instantly and problem-free.
Just go to StealthEX, choose the amount and cryptocurrencies you want to swap, click Start Exchange, and get ETH crypto to your wallet!
Follow us on Medium, Twitter, Telegram, YouTube, and Publish0x to stay updated about the latest news on StealthEX.io and the rest of the crypto world.
Don't forget to do your own research before buying any crypto. The views and opinions expressed in this article are solely those of the author.
ETH
ETH price prediction
Ethereum
Ethereum price prediction
price prediction
Recent Articles on Cryptocurrency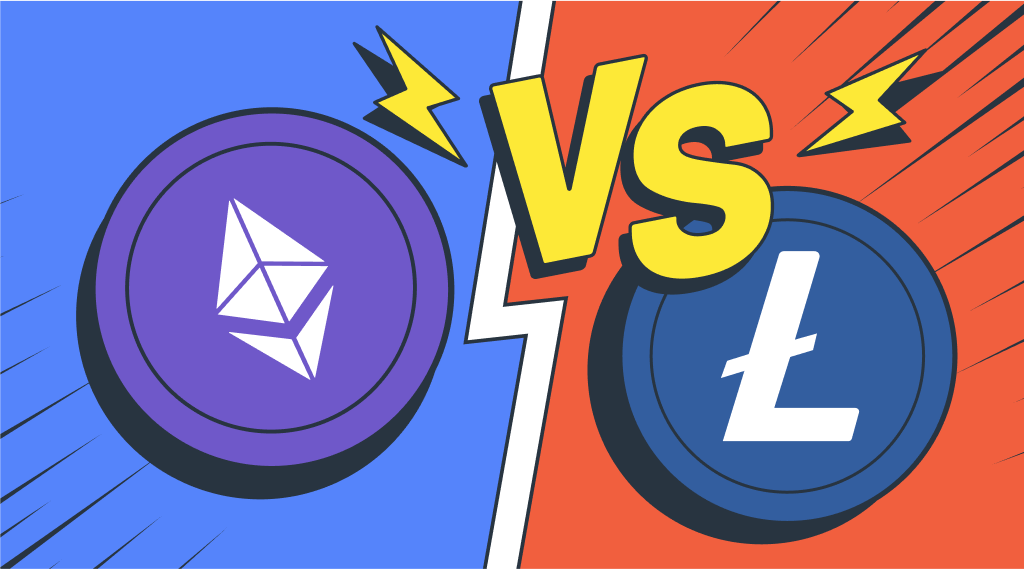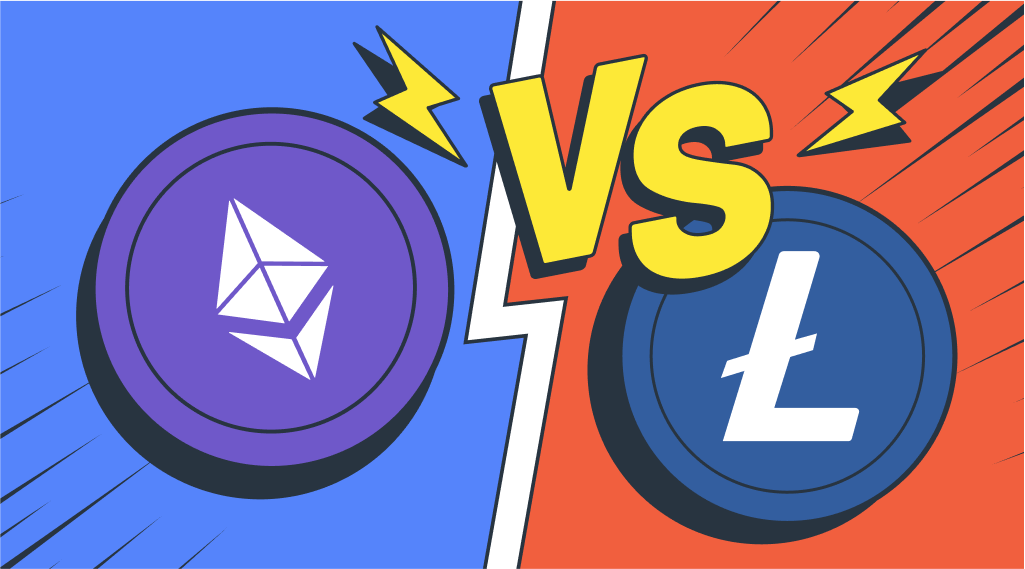 September 25, 2023
Crypto World
Litecoin vs Ethereum: Which Crypto to Choose? LTC & ETH
This article delves into the differences and similarities between LTC and ETH, offering a comprehensive comparison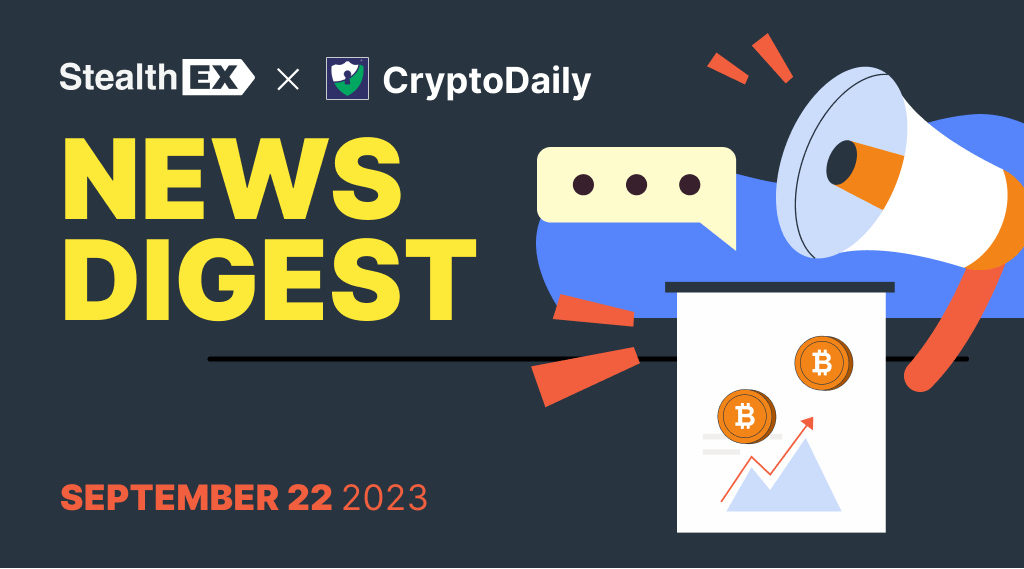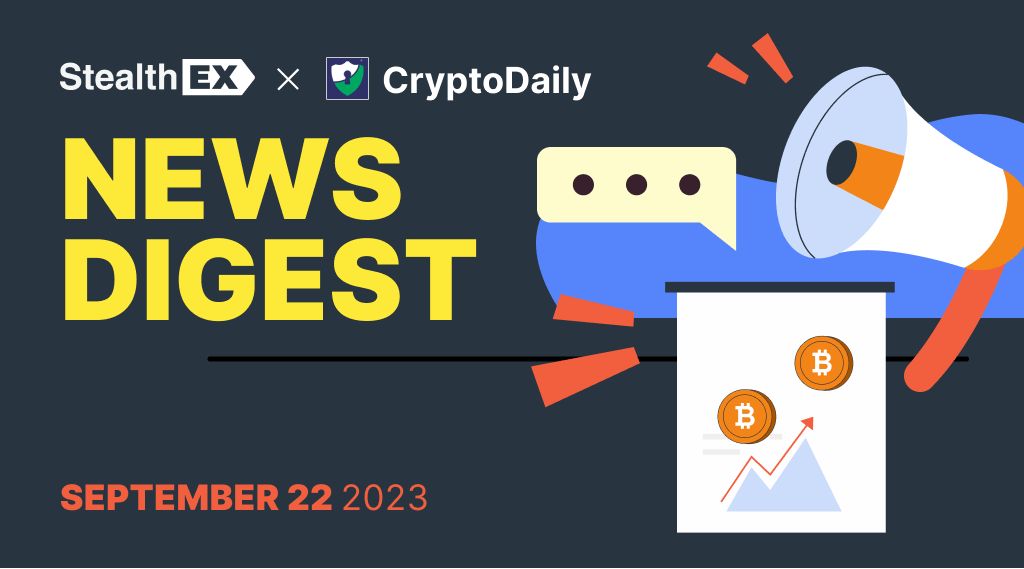 September 22, 2023
Crypto World
USDC on Polkadot, FTX Lawsuit, and SEC Actions: StealthEX x CryptoDaily Digest
In the dynamic sector of crypto, staying informed is crucial. Dive in to get a concise overview of the week's…