Ethereum PoW (ETHW): A New Ether Derivative
September 30, 2022
Crypto World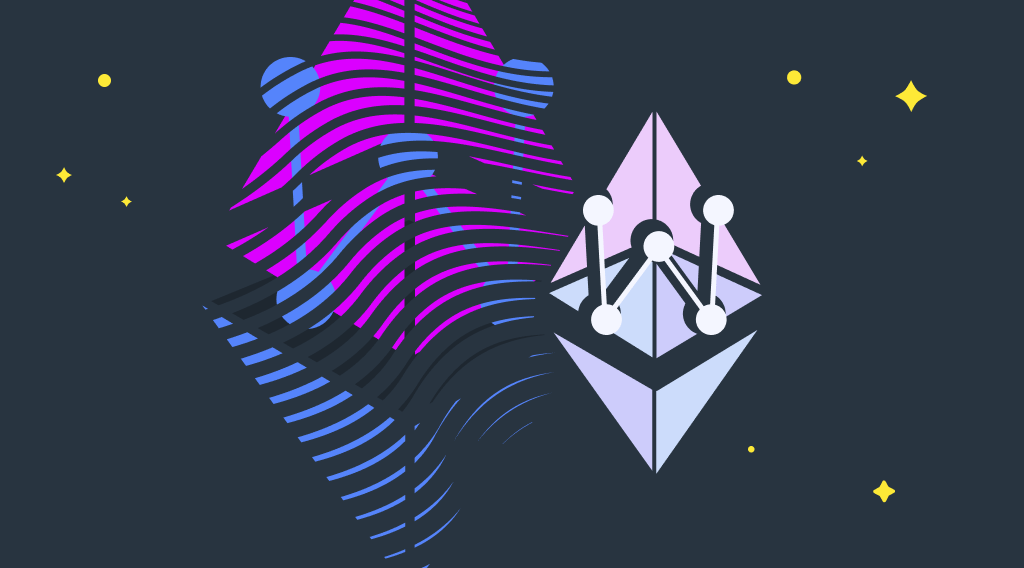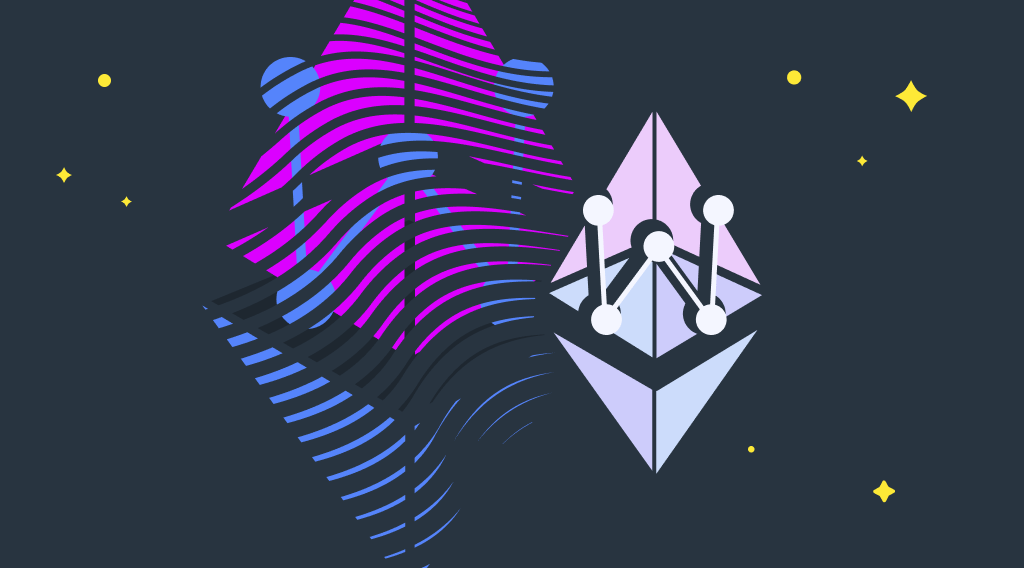 Ethereum is one of the largest blockchains after Bitcoin. With a market cap of $163B, Ether is the second most popular digital asset. The Ethereum network works as a hub for a variety of cryptocurrency projects and is a key player in the DeFi world, giving people the opportunity to create their own dApps that have their own native tokens. Read more about Ethereum PoW crypto in the new StealthEX article.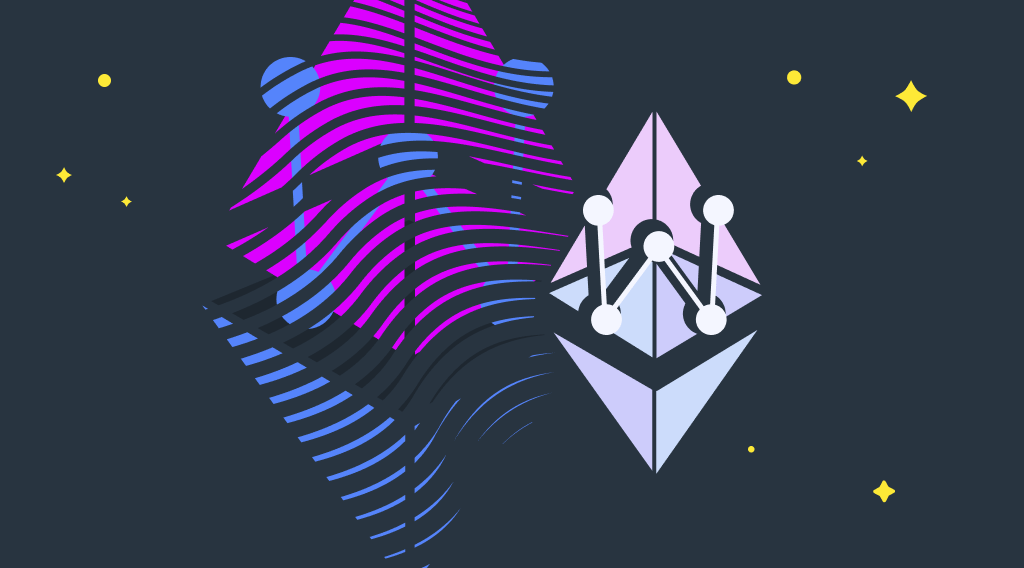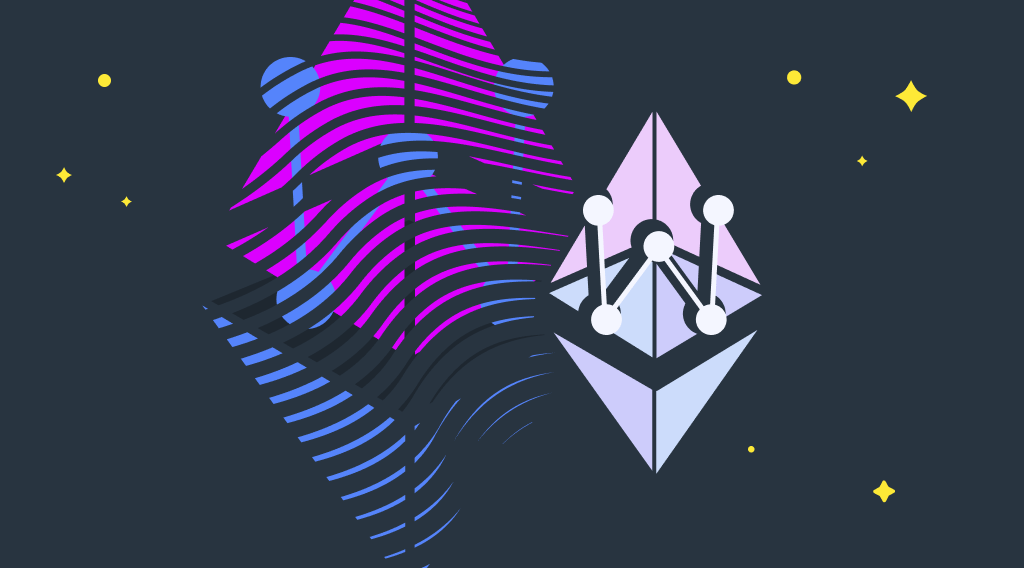 Until recently, Ethereum operated with a Proof-of-Work (PoW) consensus mechanism. The blockchain relied on miners to solve a complex series of mathematical equations in order to add blocks to the blockchain and, in return, earn rewards.
Ethereum PoW — What Caused Its Emergence?
Generally, environmental, societal, and governance (ESG) factors have been a bottleneck in the wide adoption of cryptocurrencies. While digital assets come with multiple benefits, their energy-consuming validator systems have deterred environmental activists and entire governments from supporting the emerging industry. Asian giant, China outrightly banned the mining of cryptocurrencies in its Inner Mongolia regions and Mainland China due to the energy demands that they come with as the country worked on attaining its climate change goals. This was due to the PoW algorithm Bitcoin and Ethereum relied on.
This was one of the most pressing problems with Ether's consensus mechanism. The system used an awful lot of computing power. Secondly, the way it worked meant that transactions were often a lot slower than they could be.
To solve these problems and to add scalability to the network, Ethereum had to move to something called Proof-of-Stake (PoS). This had involved people being selected to add to the blockchain on the basis of how much Ether they hold. To move to a new consensus mechanism, Ethereum had to go through a series of updates, commonly referred to as 'The Merge.' The Merge was not an Ethereum hard fork, however, it was a one-of-a-kind event.
While The Merge was eagerly anticipated, there was a downside for the blockchain's miners. Since they were no longer needed, they were no longer able to receive a supplemental income. As a result, plans were made to set up a version of ETH based on the original, pre-Merge, blockchain. Perhaps the highest-profile PoW version of Ethereum comes in the form of Ethereum Proof-of-Work, also known as Ethereum PoW.
EthereumPoW: About
The emerging blockchain, established by a group of anonymous miners, was set up in order to allow people to continue to profit from adding blocks to the blockchain in a traditional way while utilizing the same features as the original Ethereum. The new Ethereum fork's mainnet came online in the wake of The Merge. A hard fork resulted from the upgrade, splitting the Ethereum chain into two – the new ETH 2.0 utilizing PoS and the older ETH (Now ETHW) utilizing the PoW model.
Now that Ethereum has switched to PoS following The Merge, Ethereum's energy consumption has been slashed by 99%. Speaking on this momentous event, Ethereum's principal developer, Vitalik Buterin, said the transition has basically solved 0.2% of the world's energy concerns.

However, the new ETHW blockchain that follows the old Ethereum principles is only gaining in popularity.
The ETHW token is used to pay miners and can be bought, sold, and traded on crypto exchanges. As the project provided little information about the new token, it was very difficult for the crypto enthusiasts to decide whether they should consider it as an investment or a mining opportunity.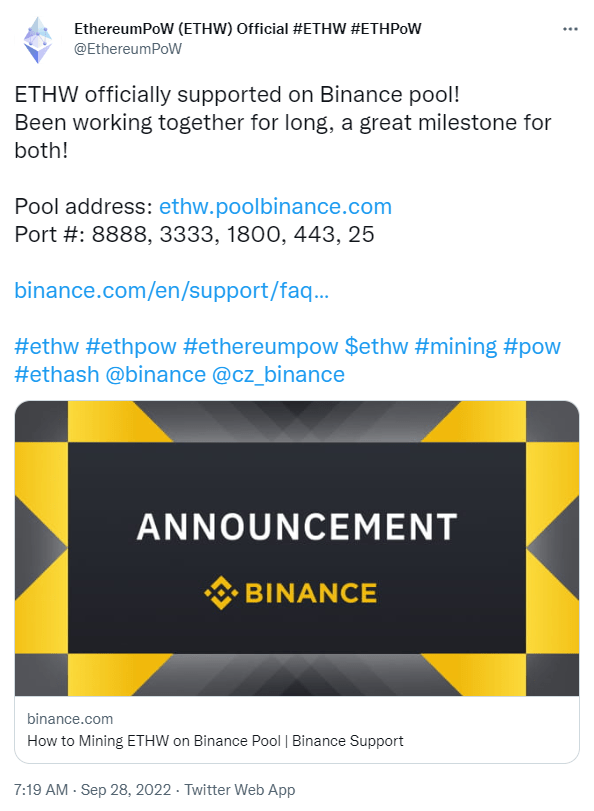 The new token has been accepted by the Binance pool, which is a solid achievement: the world's largest cryptocurrency exchange definitely boosted the presence of ETHW by rolling it out.
ETHW: First Steps
The EthereumPOW is not the largest POW project with the Ethereum name. In 2016, after Ethereum security was compromised, it forked its old project, migrated it to another network, and left the old Ethereum to operate as Ethereum Classic. Therefore, EthereumPOW will be operating as the second largest EthereumPoW.
While ETHW was officially launched on September 15, 2022 – when its mainnet went live – there is a price history dating back to a little over a month before then. CoinMarketCap saw it rise to an all-time high of $141.36 as well as sink to a post-Merge low of $4.22 on September 19. ETHW has logged a significant price rebound despite its blockchain network, ETHPoW, suffering a smart contract hack on September 27, during the first week of its launch.
At the time, there was a self-reported 120,524,064 ETHW in circulation out of a maximum supply of 122,444,717. If this is true, the coin would have a market cap of around $705.5M, which would mean it would be something like the 59th largest cryptocurrency. Not bad for a derivative.
ETHW: Price Prediction
Generally, crypto experts predict that the new token is going to be quite successful and that its price will rise with time. For instance, DigitalCoinPrice believes that in 2031 the token will cost $224.17 on average. Some crypto websites, like CoinCodex, are even more optimistic as they state that 'Based on our tech sector growth prediction the estimated ETHW price would be between $161.70 and $841.47.'
While some experts, like Chandler Guo, the instigator of the latest Ethereum hard fork, expect the value of the token to grow by 100x in ten years' time, others remain skeptical.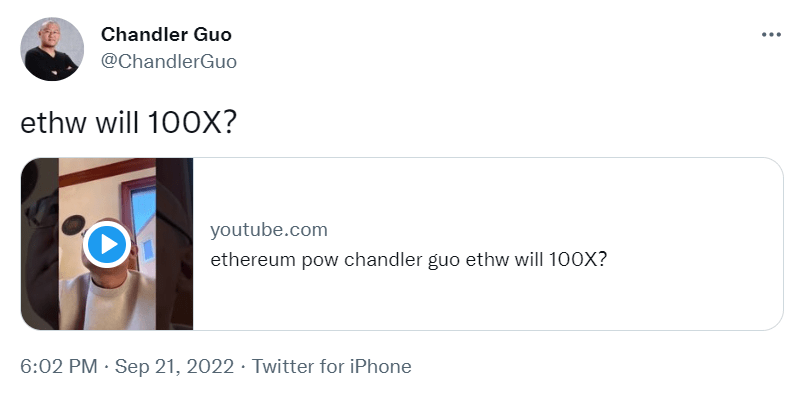 They claim that, although there could actually be a post-Merge market fit for a smart contract blockchain that utilizes mining, ETHPoW is more of a quick money grab.
As the short asset's life proves, ETHPoW will most likely retain some value, at least initially, taking into account the recent airdrop of ETHPoW to ETH holders. However, bots could drain all the liquidity pools for ETHPoW and extract all the value there is in the ecosystem. Only time will tell whether ETHW will prove to be a successful fork like Ethereum Classic or not.
How and Where to Buy ETHW?
Buying EthereumPoW on StealthEX is simple. You can do this privately and without the need to sign up for the service. Our crypto collection has more than 600 different coins and you can do wallet-to-wallet transfers instantly and problem-free.
Just go to StealthEX and follow these easy steps:
Press the "Start exchange" button.
Provide the recipient address to which the coins will be transferred.
Move your cryptocurrency for the exchange.
Receive your ETHW coins!

Follow us on Medium, Twitter, Telegram, YouTube, and Reddit to stay updated about the latest news on StealthEX.io and the rest of the crypto world.
Don't forget to do your own research before buying any crypto. The views and opinions expressed in this article are solely those of the author.
crypto world
Ethereum
Ethereum PoW
ETHW
PoW
Recent Articles on Cryptocurrency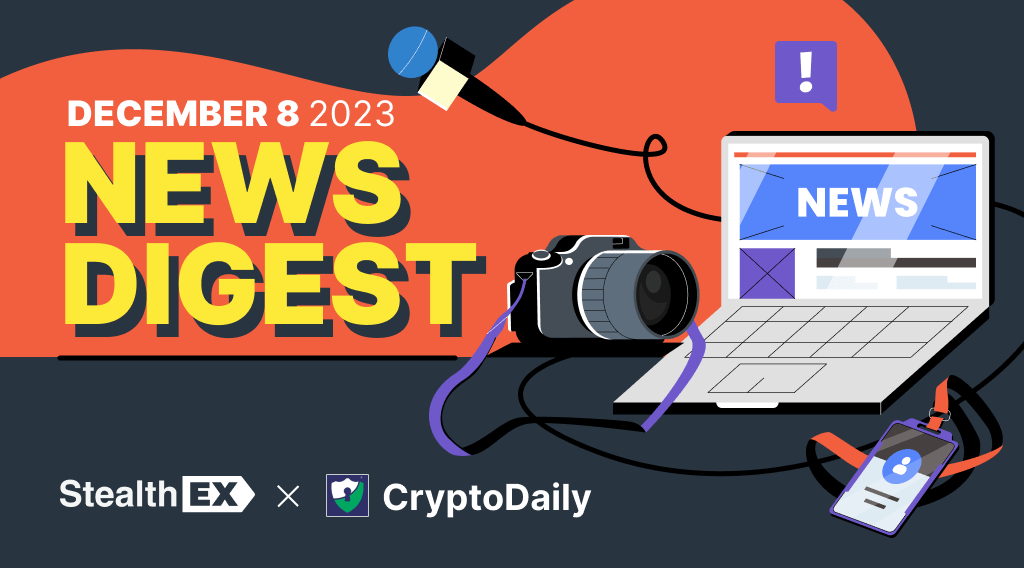 December 8, 2023
Crypto World
StealthEX & CryptoDaily: Weekly Crypto Insights
Explore key cryptocurrency developments and trends in StealthEX's insightful weekly roundup, in partnership with CryptoDaily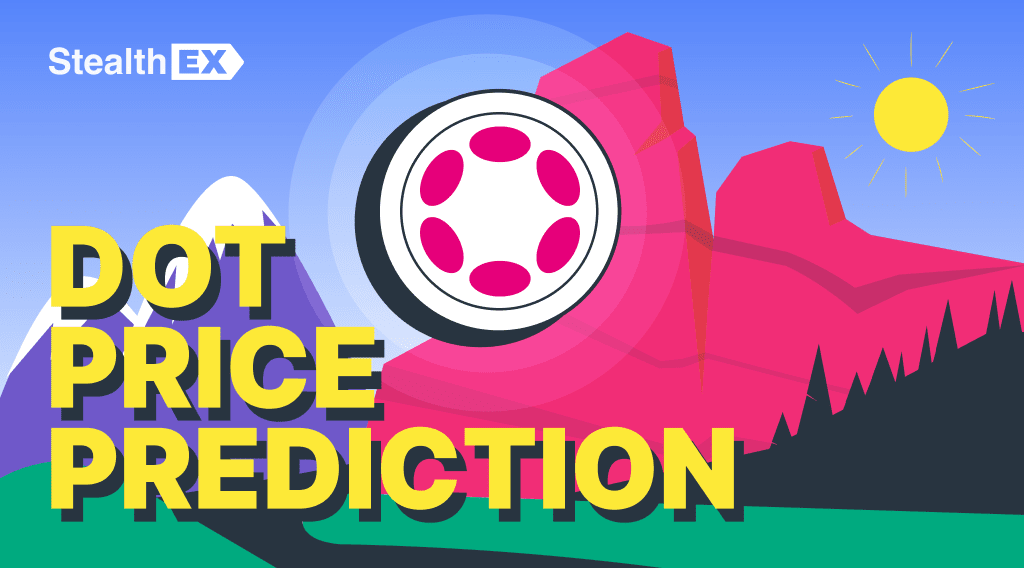 November 29, 2023
Price Prediction
Polkadot (DOT) Price Prediction: Will DOT Coin Reach $1000?
According to the long-term Polkadot price prediction by the end of 2030, the DOT price may rise to $195