Ethereum Shanghai Upgrade: Unlocking Staked ETH & Future Plans
April 18, 2023
Crypto World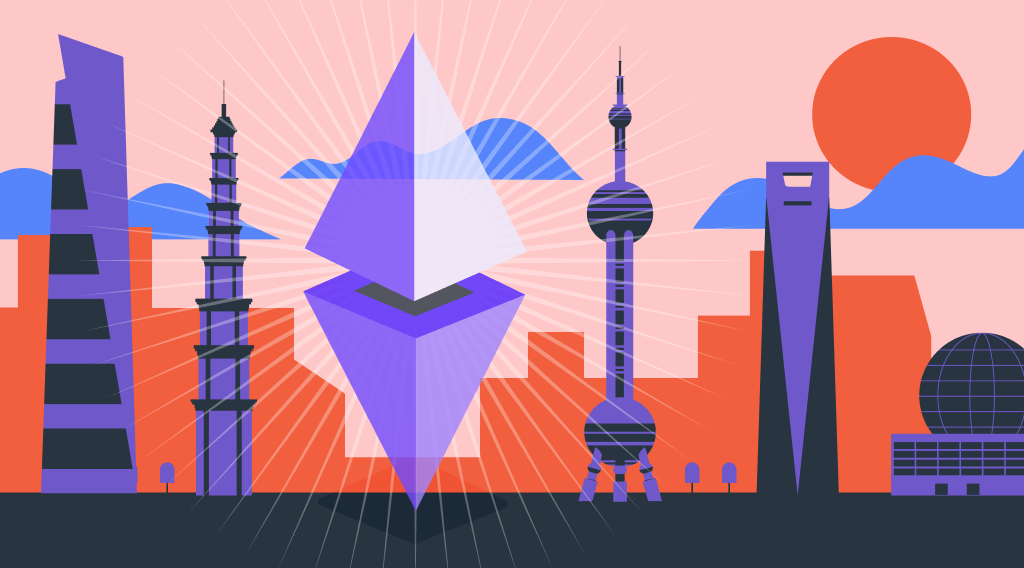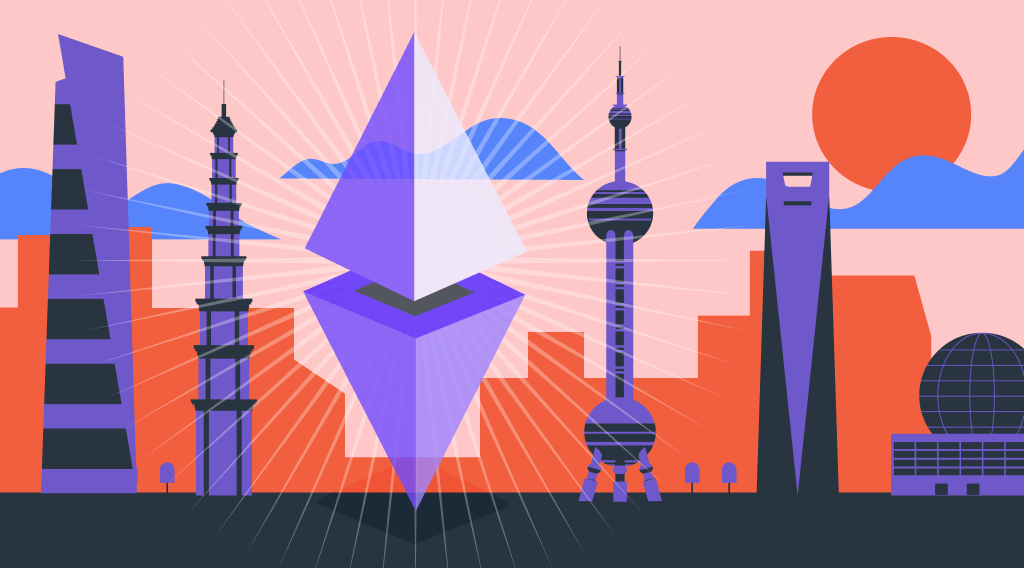 April is one of the most important months for the second most popular cryptocurrency Ethereum. The latest network update, The Merge, which changed the consensus mechanism, took place in September. The new update is called Shanghai. Let's take a closer look at what it means for Ethereum and what changes the Ethereum Shanghai upgrade will bring to the blockchain.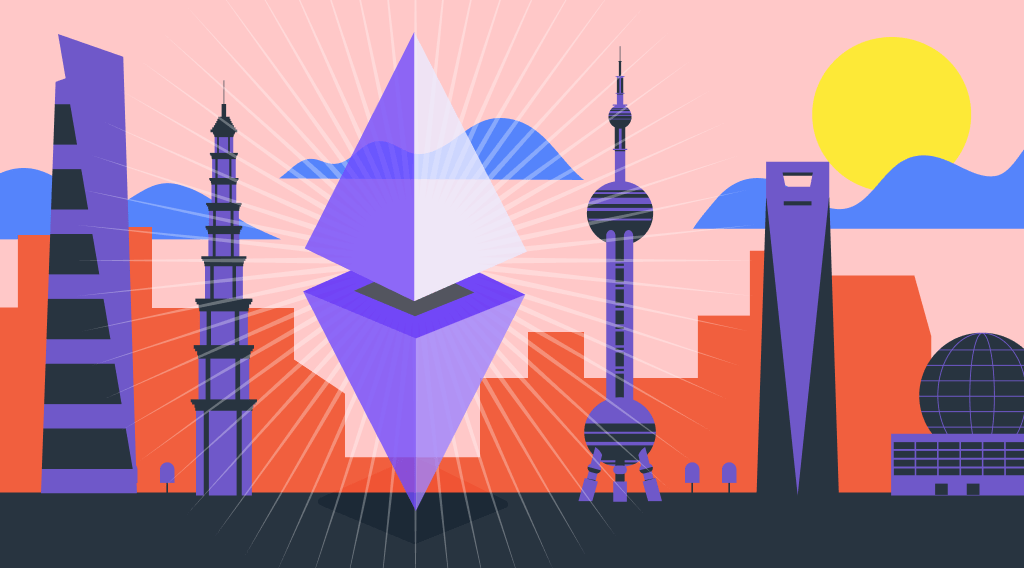 ETH Shanghai Update: Why Is It Happening?
In December 2022, Vitalik Buterin, the founder of the Ethereum network, shared some insights into the future of the network and said he's most bullish about the year 2023 for Ethereum. The highly anticipated Shanghai/Capella hard fork was initiated on April 12, 2023. The update enables the withdrawals of ETH funds staked for Ethereum's new Proof-of-Stake consensus mechanism. The network has granted ETH users access to their staked ether crypto funds for the first time, which is a major change for the platform.
The earliest deposits were made in November 2020, before the launch of the Beacon chain, and until now, stakers have not been able to access their staked ETH, or the rewards they've accumulated. Just recently, Ethereum surpassed 500,000 validators on its network, which is a large number considering that stakers' ETH assets are locked up. More than $17 million in ETH was staked after the Ethereum Merge, as of March 2023, so that likely means many individuals will want to unstake their ETH. However, there will be a cap of around 43,200 ETH per day for withdrawal amounts. That way, there won't be a large migration of validators out of the network.
What Does the Ethereum Shanghai Upgrade Contain?
The Shanghai upgrade, also known as Shapella, is actually a series of upgrades for the Ethereum network, and, collectively, their effects are significant. The scheduled launch was preceded by the Shandong network test, or testnet, in 2022.
Shanghai comprises several upgrades, but the most impactful one, as mentioned, allows ETH stakers to remove both their staked Ethereum coins and the rewards accrued. This has long been sought by Ethereum users and the crypto community at large. This change is established in the EIP-4895 proposal.
The Shanghai upgrade also has several other proposals related to the Ethereum Virtual Machine (EVM) Object Format (EOF), which is a software component of all EVM-compatible blockchains that contains more than 120 operation codes that give decentralized programmability to the networks. However, developers have said that if these can't be implemented in time, they will be postponed until later in the year to avoid delaying the unstaking of ETH.
Notably, one of the proposals that won't be present in the March 2023 release is EIP-4844. This proposal introduces what the team calls 'proto-danksharding,' which sets up the highly anticipated sharding upgrade for Ethereum due in 2024. This proposal will increase scalability by sharding data, which is a database-partitioning technique used to enable platforms to process more transactions per second.
ETH Shanghai Upgrade: Consequences
Following the successful update of the network in April, the price of ETH rallied above $2,000 Thursday for the first time in eight months. It's apparent that investors put uncertainty surrounding the long-awaited Shanghai upgrade behind them. Ethereum advanced more than 10% to as high as $2,130.30, its highest level since May 2022.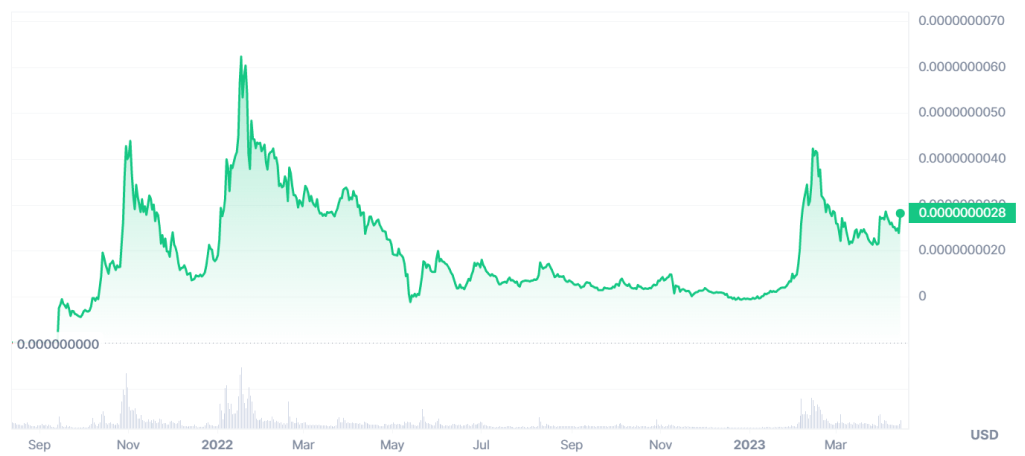 ETH jumped in price following the Shanghai Update. Source: CoinMarketCap
Many crypto analysts, however, continue to believe that the sudden move higher in ether isn't entirely Shanghai-driven: Bitcoin rose in price earlier, prompting the overall market growth.
It must also be noted that investors were optimistic but cautious in the weeks leading up to Shanghai. Just as Ripple earlier, Ethereum has attracted the attention of such strict regulators like the US Securities and Exchange Commission. By allowing staked Ethereum to be unlocked, the new upgrade could result in stepped-up scrutiny.
Many crypto analysts agree the upgrade is good for Ethereum in the long-term, because it allows more liquidity to ether investors and stakers which could also be a catalyst for a change in institutional participation. However, there was visible uncertainty around how it would affect the cryptocurrency's price. Before the update, it wasn't clear how many users would want to cash out once their Ether is unlocked. Now we have some numbers at hand dating to April 13th.
According to the statistics, there was a 2.7% fall in deposits to 17.52 million ETH, with 84,000 ETH withdrawn on April 13th. Approximately 10,000 tokens were then processed every hour. However, most withdrawals were attributed to 'reward' rather than 'principal,' indicating that the majority of individuals have chosen partial withdrawals to capitalize on staking profits but still plan to continue as validators.
Danksharding: Ethereum's Next Leap Forward
The Shanghai Upgrade is extremely important for Ethereum's future as it is a crucial step towards the realization of the Ethereum 2.0 roadmap and it's absolutely necessary for enabling the next important scaling upgrade, 'Proto-Danksharding.'
Danksharding is a newer type of sharding architecture proposed for the Ethereum network and gets its name from the researcher Dankrad Feist. This new design introduces some prominent simplifications compared to earlier alternatives. In previous sharding frameworks, the aim has generally been to increase the space for transactions. In contrast, danksharding takes a rollup-centric approach by providing more space for 'blobs' of data, which the Ethereum protocol itself does not try to interpret. This sharding upgrade is expected to roll out in the summer or fall of this year. More plans from the Ethereum blockchain are about to be unveiled soon…
---
How to Buy Ethereum ETH?
StealthEX is here to help you buy Ethereum. You can do this privately and without the need to sign up for the service. Our crypto collection has more than 700 different coins and you can do wallet-to-wallet transfers instantly and problem-free.
Just go to StealthEX and follow these easy steps:
Choose the pair and the amount you want to exchange. For instance, BTC to ETH.
Press the "Start exchange" button.
Provide the recipient address to transfer your crypto to.
Process the transaction.
Receive your crypto coins.
Follow us on Medium, Twitter, Telegram, YouTube, and Publish0x to stay updated about the latest news on StealthEX.io and the rest of the crypto world.
crypto world
ETH 2.0
Ethereum
Ethereum 2.0
Ethereum Merge
Recent Articles on Cryptocurrency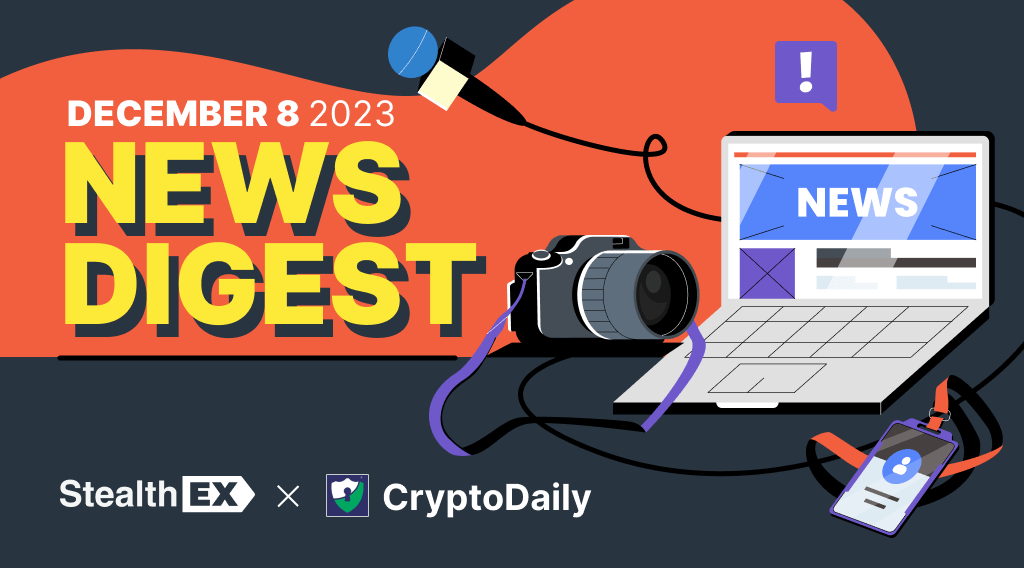 December 8, 2023
Crypto World
StealthEX & CryptoDaily: Weekly Crypto Insights
Explore key cryptocurrency developments and trends in StealthEX's insightful weekly roundup, in partnership with CryptoDaily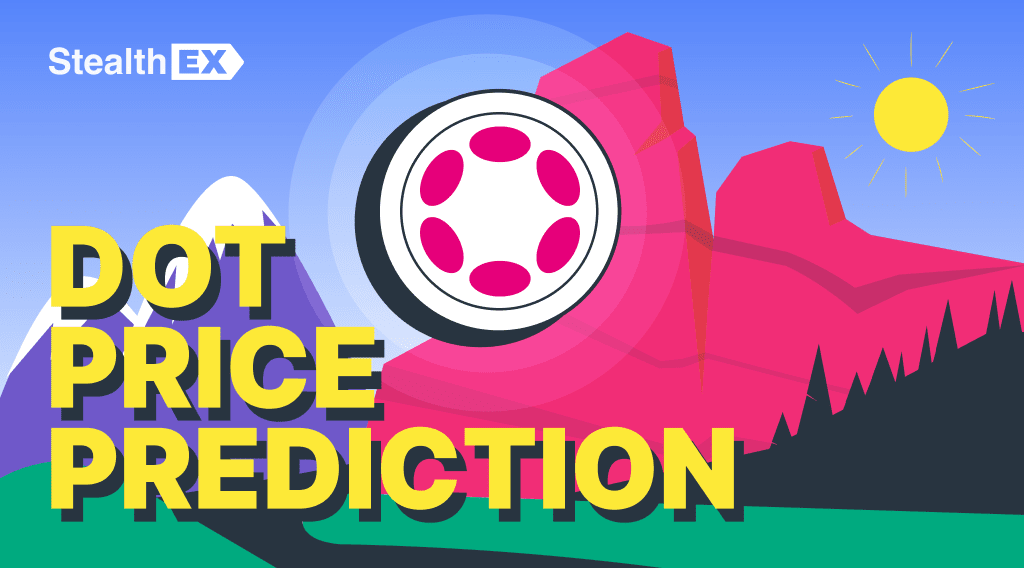 November 29, 2023
Price Prediction
Polkadot (DOT) Price Prediction: Will DOT Coin Reach $1000?
According to the long-term Polkadot price prediction by the end of 2030, the DOT price may rise to $195