Fetch.ai Price Prediction: Unveiling Future Trends of FET Crypto
June 1, 2023
Price Prediction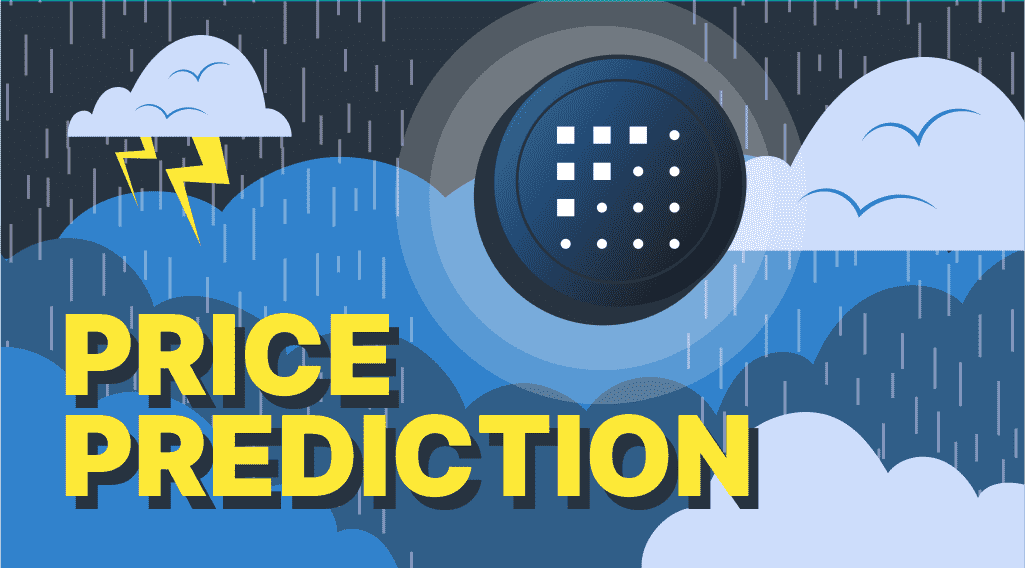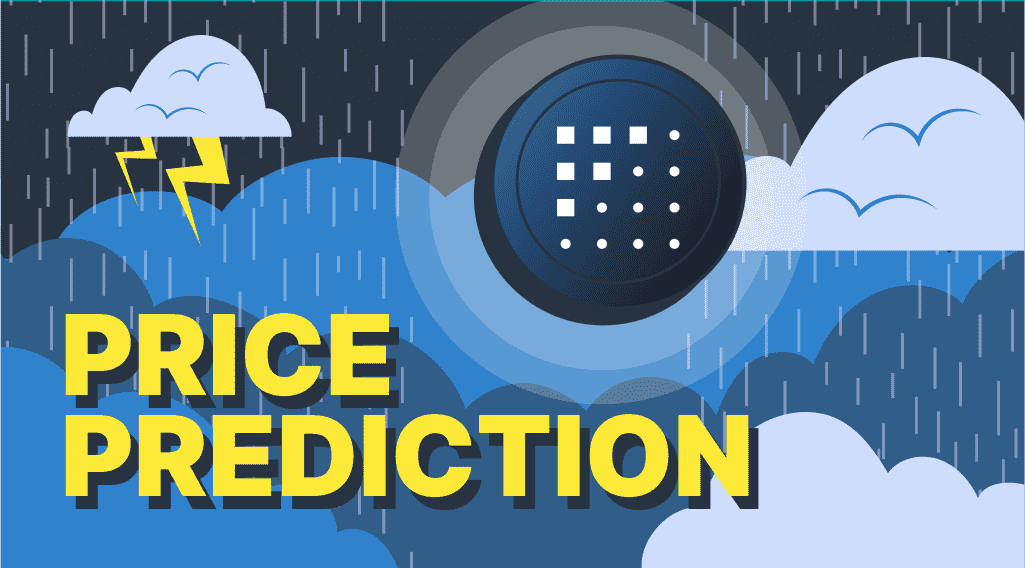 The crypto industry has come up with a number of projects dedicated to one of the hottest topics in the modern world, AI or Artificial Intelligence. Launched in February 2019 as yet another project on the Binance Launchpad, Fetch.AI is a poster child for the technology convergence at the dawn of the fourth industrial revolution. The project emerged as a fusion of two technologies often mentioned in the same breath today – Artificial Intelligence and the blockchain. Fetch.ai has also launched its native crypto called FET coin. Read more about Fetch.ai price prediction in the new StealthEX article.
| | | |
| --- | --- | --- |
| Current FET Crypto Price | Fetch.ai Prediction 2025 | FET Price Prediction 2030 |
| $0.26 | $0.93 | $30.21 |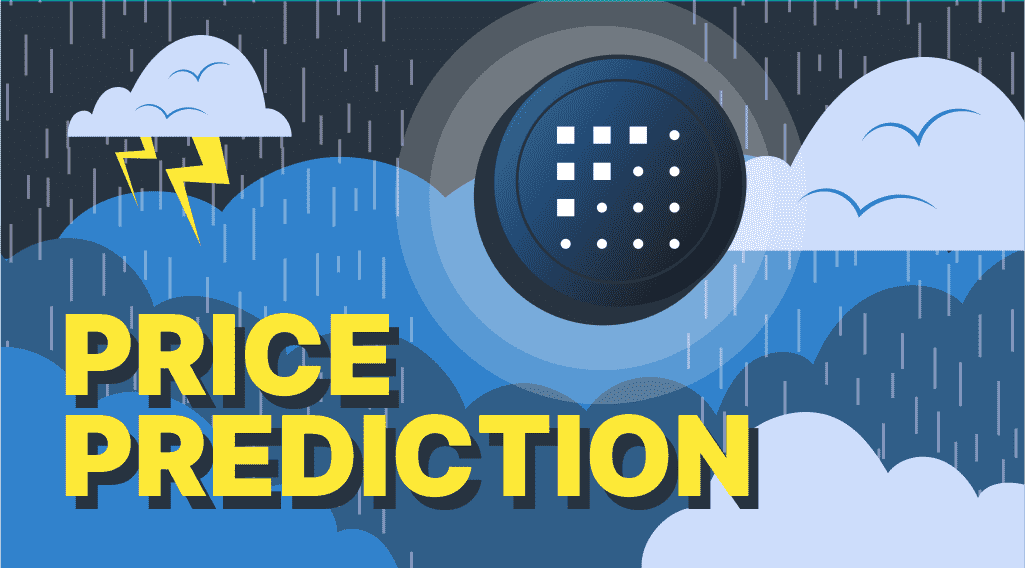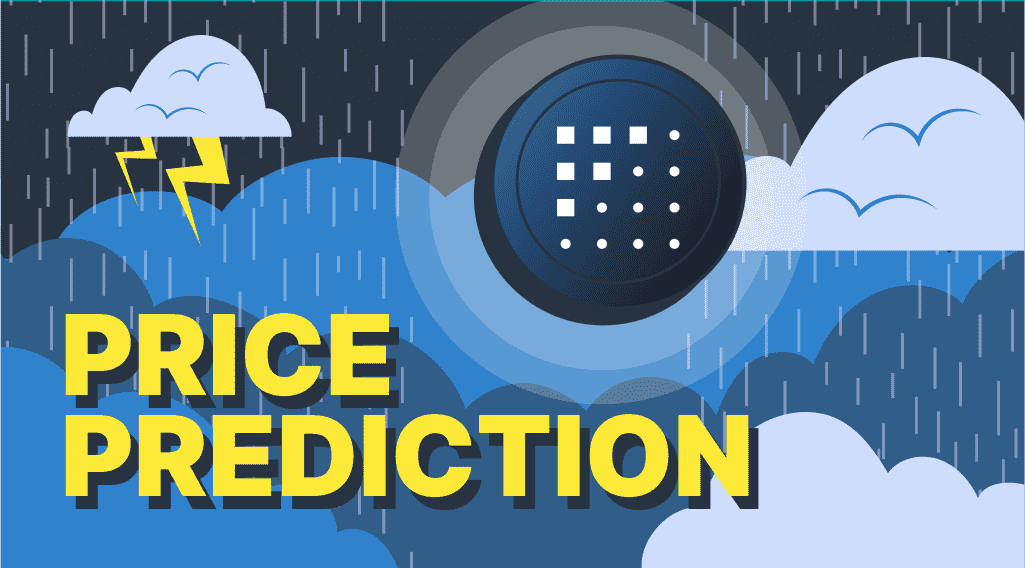 Fetch.ai Price Prediction
FET Crypto Price Prediction 2023
WalletInvestor crypto analysts have a very broad prediction for Fetch.ai. According to their estimates, this digital currency may fall in price by the end of 2023 – to a record minimum of $0.000001 (-99.9%). However, it may also reach a higher price level than now – $0.396 (+50%).
According to DigitalCoinPrice, in 2023 the minimum price of FET coin will drop to $0.24 (-8%), while its maximum price, $0.58, will see the cryptocurrency rise in price by 120%.
Meanwhile, PricePrediction.net predicts that in 2023, the expected maximum price of FET coin will be $0.38 (+44%), and it may also drop to a minimum of $0.33 (+25%).
Fetch ai Price Prediction 2025
DigitalCoinPrice is optimistic about FET coin, and their experts believe the cryptocurrency will steadily rise in price. Based on the experts' forecasts, in 2025, Fetch ai crypto might climb up to $0.93 (+252%) per coin at its highest point. Its minimum price will reach $0.77 (+192%).
WalletInvestor believes that FET coin is going to fall in price by the end of 2025 – its minimum price in December of 2025 is forecasted to hover around $0.0186 (-92%). Its maximum price, however, will not be much different from its minimum price, $0.0558 (-78%).
PricePrediction.net are positive about FET crypto reaching new price levels. According to their website, the expected maximum price of FET coin at the end of 2025 will be $0.81 (+207%), and it may also drop to a minimum of $0.68 (+158%).
FET Price Prediction 2030
According to DigitalCoinPrice forecasts, in 2030 the highest price FET coin may reach is $2.76 (+947%) per coin, while its low may amount to $2.57 (+875%).
PricePrediction.net are positive about Fetch.ai crypto and believe it will reach new price levels. According to their website, the expected maximum price of FET coin at the end of 2030 will be $5.00 (+1,478%), and it may also drop to a minimum of $4.16 (1,797%).
Telegaon are even more optimistic than PricePrediction. According to them, in 2030, Fetch.ai cryptocurrency minimum price may reach $22.59 (+8,473%). Its maximum price, however, may soar to $30.21 (+11,364%).
Fetch.ai Price Prediction 2040
Telegaon provides us with some estimates for FET coin when it comes to long-term predictions. Though the crypto market is highly volatile, the website's experts believe that by 2040, Fetch.ai coin's price will reach an all-time high with $82.14 (+31,072%) at its lowest point. Its maximum is estimated to be $66.41 (+25,103%).
FET Coin Price Prediction 2050
Telegaon also provides us with the all-time highs for FET coin for the year 2050. The coin's price may rise even higher and skyrocket to a staggering $155.69 (+58,985%), while it may also drop down to a minimum of $136.27 (+51,615%).
Fetch.ai Coin Price Chart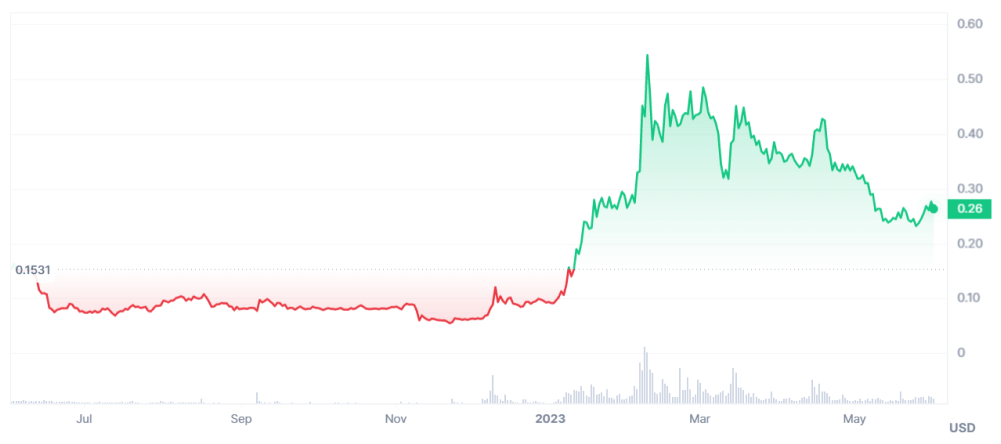 | | |
| --- | --- |
| Current Price | $0.26 |
| Market Cap | $214,574,487 |
| Volume (24h) | $65,083,663 |
| Market Rank | #137 |
| Circulating Supply | 819,725,789.72 FET |
| Total Supply | 1,152,997,575 FET |
| 7 Day High / Low | $0.3279 / $0.2231 |
| All-Time High | $1.19 Sep 08, 2021 |
Source: CoinMarketCap, 1 June 2023
 FET USDT Price Technical Analysis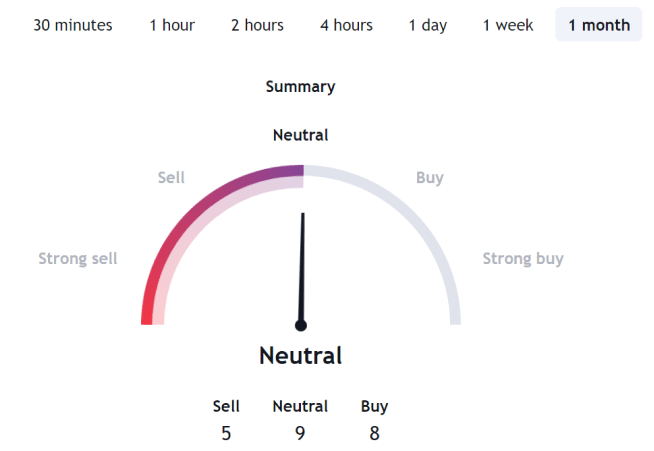 Source: Tradingview, Data was taken on June 1, 2023
Now that we've seen what the future may have in store for the FET coin, let's find out a bit more about this digital asset to learn about its possible development.
What Is Fetch.ai? Decentralized Data Marketplace and Autonomous Agents
In a nutshell, Fetch.AI is being marketed as the foundation of future decentralized digital data marketplaces. According to this approach, the majority of real-life tasks that Fetch.AI users face will be handled by so-called autonomous software agents powered by AI technology. Furthermore, the agents are designed to simplify the use of user-generated data. The idea behind Fetch.ai is to decentralize and automate transactions on the web. For instance, booking plane tickets, trading, etc.
Fetch.AI team is headquartered in Cambridge, UK, and led by its three co-founders: Humayun Sheikh (CEO), Toby Simpson (CTO) and Thomas Hain  (CSO).
Fetch.ai Roadmap
The team behind Fetch recently released a roadmap that outlines key milestones which the crypto project aims to cover by the year end. These objectives span a variety of domains, including developments in their ledger, AI, notifications, agents and wallet. According to the official announcement, the team's initial focus starts with releasing a series of micro-agents – a branch of AI on which Fetch.AI is built – and integrating them into the wallet called Super Wallet.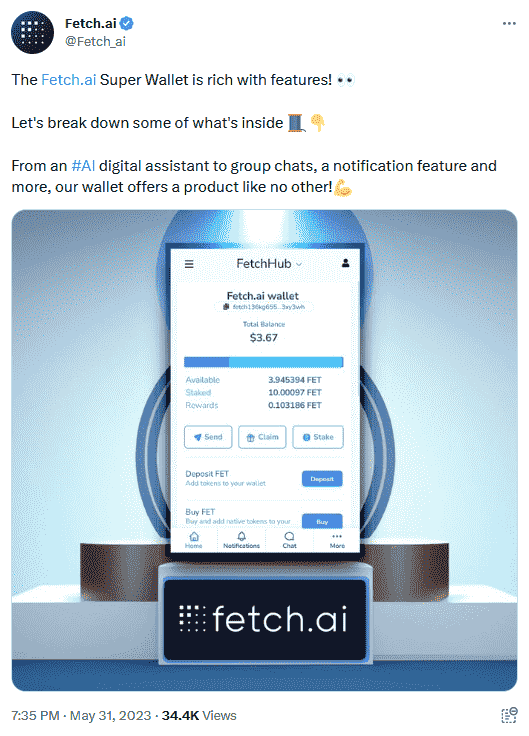 The roadmap also showcases a series of upgrades planned for their crypto wallet. These improvements include support for group messages, voting on governance proposals, support for NFT collections, AI support and the key introduction of in-wallet support for staking. In addition, there is also a planned release of a mobile-version of the wallet with Web 2 SSO support.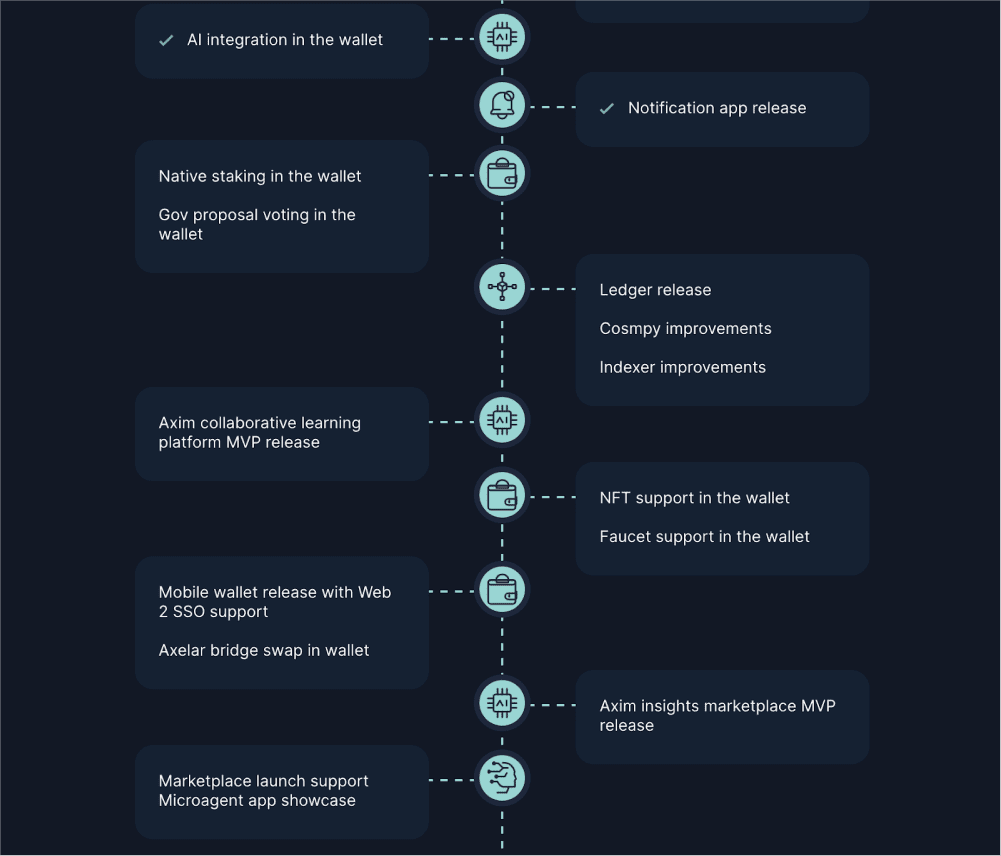 Fetch.ai Roadmap, June 1, 2023
FET Coin Powering the Platform
FET is the native cryptocurrency of the Fetch.ai platform, and powers its internal economy. Fetch.ai users spend FET to consume services within the platform. Users also stake their own FET for the opportunity to have a say in the governance and direction of the Fetch.ai platform. Users who stake their FET earn interest at a variable interest rate of 10% annually.
The requirement to put up FET in order to deploy a digital twin helps to prevent the platform from being flooded with spam and malicious digital twins, or Autonomous Economic Agents (AEAs), to give them their official name.
The number of tokens to be generated is capped at 1.1 billion FET, with 81 million of them being in circulation at this time. The tokens are available for trade on the cryptocurrency exchanges such as Binance and KuCoin.
Fetch.AI Features: Empowers Decentralized Data Economy
Fetch.AI seeks to replace centralized systems in charge of duties ranging from data transmission to the provision of commonplace services such as hotel room booking. The Fetch creators believe that an open, decentralized system like theirs is more suited for collaboration in the emerging machine-based economy. Their software-based "agents" behave as independent digital entities capable of representing themselves, their gadgets, the services they provide, or individual users. Despite having never faced a variety of obstacles, the digital agents will be able to use AI to make decisions for themselves as well as on behalf of Fetch.AI users.
Fetch.AI aspires to create an Open Economic Framework (OEF) as an ecosystem in which agents and digital data interact to achieve top performance at a lower cost. One of the top priorities of Fetch's digital economy model is making good use of user-generated data. Its Open Economic Framework should enable the data generated by Internet-of-things (IoT) devices to be sold as a commodity based on the fact that its agents will live in each of these devices. Fetch's autonomous agents so become beneficial to those who require their data but are unaware of it. As the agents represent various data, devices, and services, they are transformed into helpful tools for a variety of data analysts.
Fetch.AI and its token eliminate the need for human or corporate intermediaries to regulate access to the digital datasphere's knowledge hub. The project also aims to democratize Artificial Intelligence.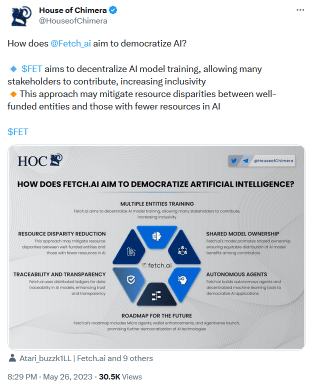 The data that was previously thought to be of no economic worth can now form the foundation of developing enterprises thanks to the use of ML technology that connects the ledger with the agents in the field. Data and devices on the Fetch.AI platform can now 'sell' themselves autonomously, thanks to FET crypto. These tokens serve as a form of currency for the transactions and communications that take place on it. Agents and nodes who want to execute network-related tasks will be able to use FET tokens as sources of refundable deposits.
What Is UPOW (Useful Proof-Of-Work)?
Fetch.ai uses a consensus process referred to as the Useful Proof-of-Work (UPoW). It generates new blocks in a way similar to standard Proof-of-Stake protocols, while the order of transactions is determined by the work performed between the formation of two blocks.
Specific computational challenges are classified according to difficulty and packed into proof-of-work packages, allowing even the least powered nodes to earn block rewards. The platform based on distributed computing will address the more difficult challenges, such as those linked to artificial intelligence or scheduling.
How to Buy Fetch.ai Coin via StealthEX
StealthEX is here to help you buy FET coin in case you made up your mind. You can do this privately and without the need to sign up for the service. Our crypto collection has more than 1,000 different coins and you can do wallet-to-wallet transfers instantly and problem-free.
Just go to StealthEX and follow these easy steps:
Choose the pair and the amount you want to exchange. For instance, BTC to FET.
Press the "Start exchange" button.
Provide the recipient address to transfer your crypto to.
Process the transaction.
Receive your crypto coins.

Follow us on Medium, Twitter, Telegram, YouTube, and Publish0x to stay updated about the latest news on StealthEX.io and the rest of the crypto world.
Stay ahead of the crypto market and make informed decisions!
Don't forget to do your own research before buying any crypto. The views and opinions expressed in this article are solely those of the author.
crypto price prediction
FET
Fetch ai
Fetch.ai
price analysis
Recent Articles on Cryptocurrency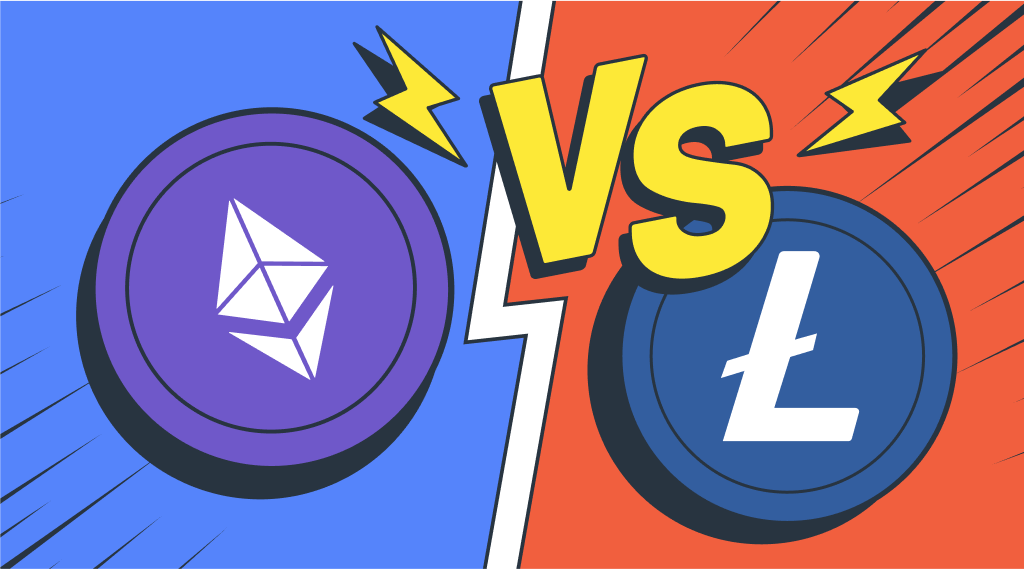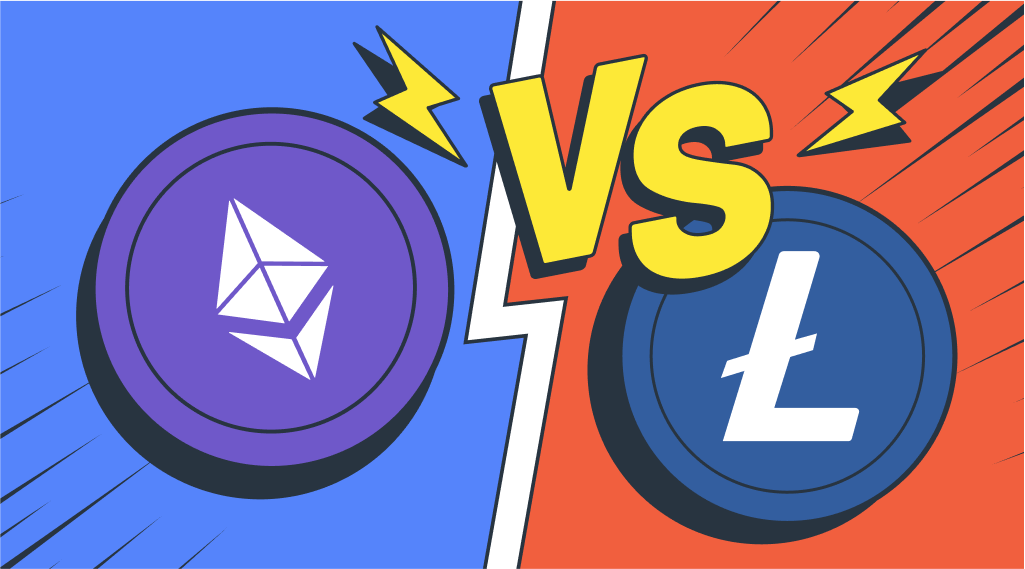 September 25, 2023
Crypto World
Litecoin vs Ethereum: Which Crypto to Choose? LTC & ETH
This article delves into the differences and similarities between LTC and ETH, offering a comprehensive comparison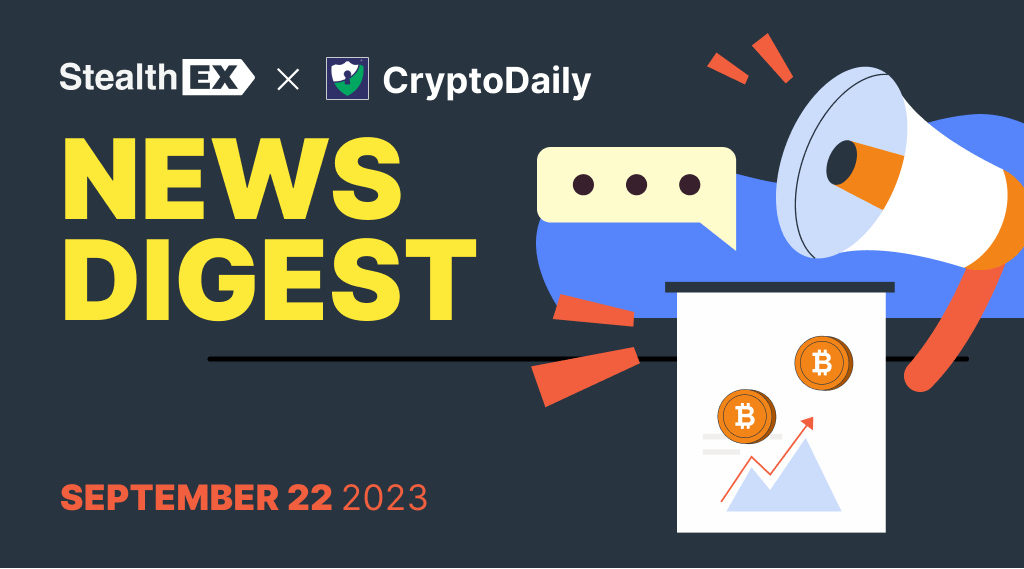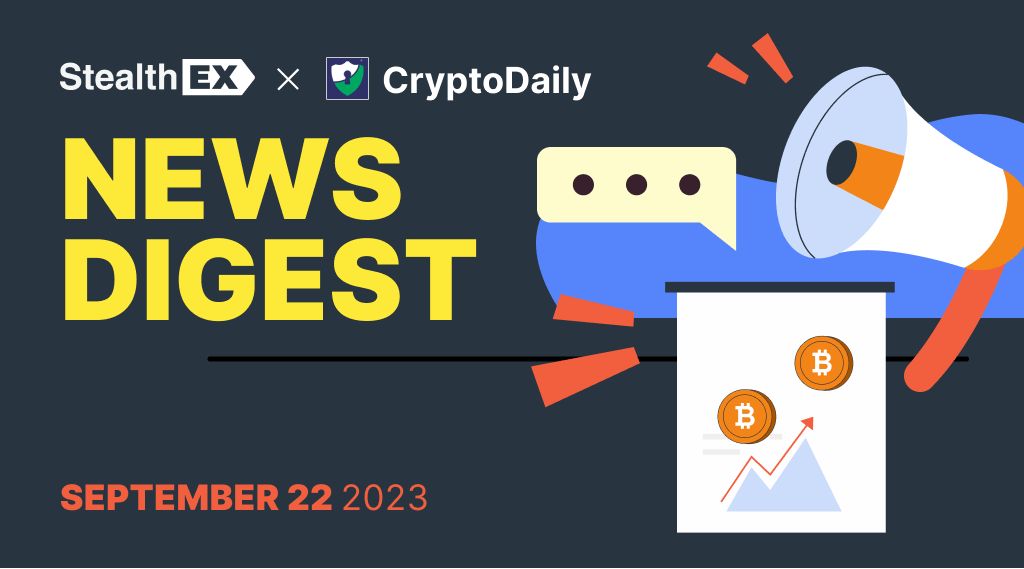 September 22, 2023
Crypto World
USDC on Polkadot, FTX Lawsuit, and SEC Actions: StealthEX x CryptoDaily Digest
In the dynamic sector of crypto, staying informed is crucial. Dive in to get a concise overview of the week's…