FTX Exchange: One of the Largest Crypto Exchanges Collapses
November 30, 2022
Crypto World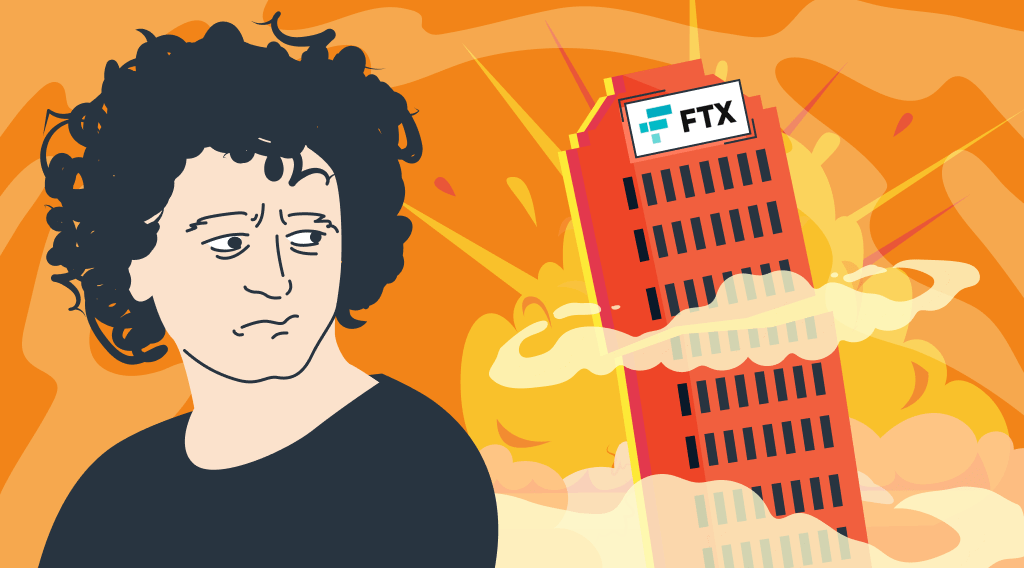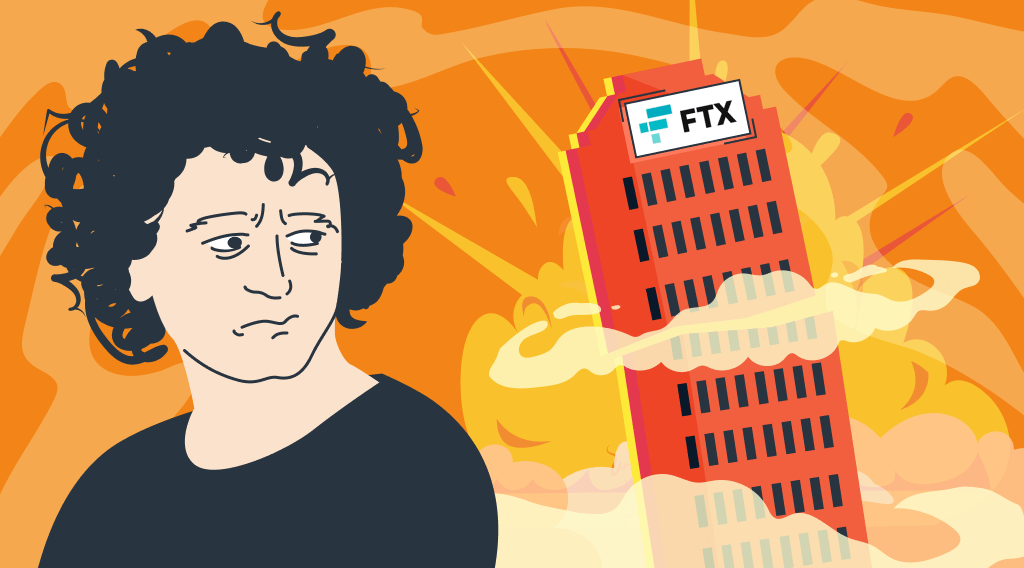 During the year 2022, the crypto industry went through a series of shocks that added to the overall negative market trend. First, the stunning fall of the Terra stablecoin that happened in May made the overall crypto market unstable, wiping out more than $200 billion in the space. In June, Celsius posted a memo informing users that it had frozen their assets, sending the price of Bitcoin and other cryptos down along with it. The latest controversy came just this November, when one of the largest crypto exchanges called FTX collapsed. So how did it happen with the FTX exchange and why?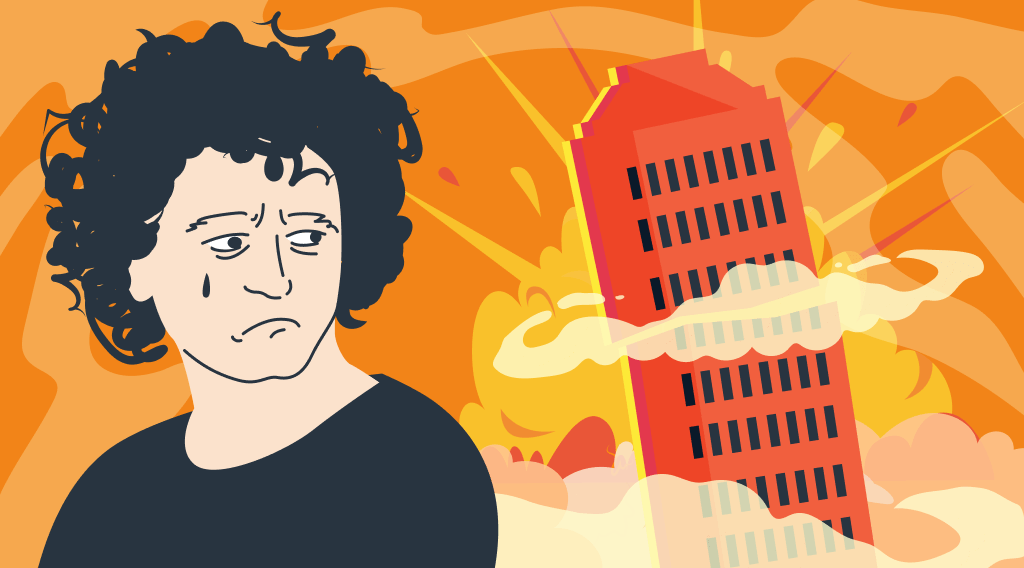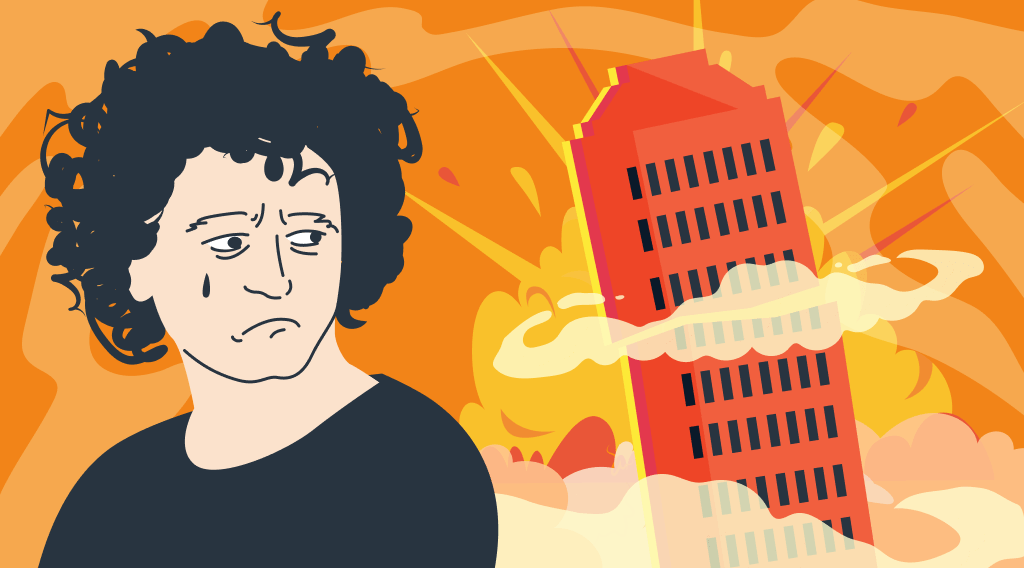 What Is FTX Exchange?
FTX crypto exchange was a leading centralized cryptocurrency exchange specializing in derivatives and leveraged products. Sam Bankman-Fried founded FTX in May 2019, and FTX began within Alameda Research, a trading firm founded by Bankman-Fried, Caroline Ellison, and other former employees of Jane Street in 2017, in Berkeley, California.
FTX offered a range of trading products, including derivatives, options, volatility products, and leveraged tokens. It also provided spot markets in more than 300 cryptocurrency trading pairs such as BTC/USDT, ETH/USDT, XRP/USDT, and its native token FTT/USDT.
At its peak in July 2021, FTX had over one million users and was the third-largest cryptocurrency exchange by volume. FTX is incorporated in Antigua and Barbuda and headquartered in the Bahamas. The crypto exchange is closely associated with FTX.US, a separate exchange available to US residents. Bahamas-based FTX and its FTX US affiliate had overlapping management teams but separate capital structures. U.S. residents could only trade through FTX US.
The firm was developing rapidly and entered a number of successful partnerships. Changpeng Zhao of Binance purchased a 20% stake in FTX for approximately $100 million, six months after Bankman-Fried started the firm. In July 2021, FTX raised $900 million at an $18 billion valuation from over 60 investors, including Softbank, Sequoia Capital, and other firms. Additionally, Bankman-Fried bought out Zhao's stake for approximately $2 billion.
FTX mostly rose to popularity through a series of high-profile acquisitions, aggressive marketing strategies and low trading fees. Major venture capital groups also bought in, investing almost $2 billion in the company.
FTX First Problems
The broader crypto industry decline due to the overall market recession had already forced many major platforms to shut down, but FTX seemed immune, even buying up some of its struggling competitors.
But things began to change earlier this month, when the balance sheet of a crypto investing firm that was also owned by Bankman-Fried, Alameda Research, was published by CoinDesk, a crypto-focused digital media website. It showed that Alameda held a large amount of a crypto token created by FTX called FTT. And though that FTT crypto held a certain market value, if the price were to drop, Alameda would be at risk of insolvency.
FTT was minted by FTX exchange and given out as rewards to users. The FTT coin was also less transparent than other tokens, making it hard to track just how many tokens had been created. People could buy and sell FTT, but trading was relatively limited. Other platforms also held the token.
The Scandal Around FTX Crypto Exchange and FTT Token
After Alameda's balance sheet was leaked, Changpeng Zhao announced on November 6 that his company would sell off all its FTT tokens.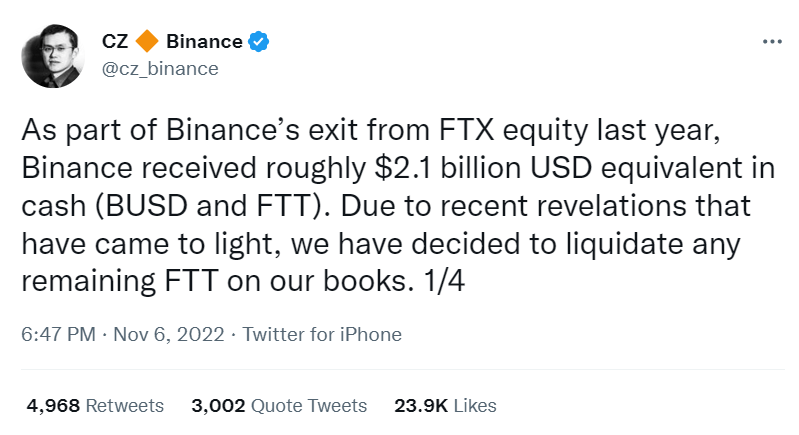 The price of the FTT token dropped sharply. The leaked balance sheet provides more fodder for critics who say there is an unhealthy overlap between SBF's trading company and its exchange. But there was clearly more to Binance's decision to sell off his FTT tokens, as Zhao himself suggested.
Meanwhile, as the price dropped, many FTX customers moved to withdraw their assets from the platform. Though the extent of the connections between Alameda and FTX were not yet public, a series of recent crypto platform collapses had already put the crypto community on edge. Those withdrawals would end up resembling a classic bank run, in which people worried about a bank's solvency rush to get their money out before it runs out of cash. Billions of dollars poured out of the platform. This sealed FTX's fate. On November 8, FTX stopped allowing customers to take money out of the platform.
The Crisis and Its Aftermath
Media organizations including Bloomberg, the Financial Times, The Wall Street Journal, and others cited anonymous sources saying that FTX needed $8 billion to cover the gap between what it owed and what it could pay out. NBC News has not verified those reports, and Bankman-Fried said in an interview that he needed to raise $8 billion in the next two weeks to make things right with account holders. Some sources reported that Alameda had used FTX funds for trading.
According to a report, after the collapse of FTX, Sam Banksman-Fried stepped down as CEO and was reported to have moved to Argentina. Though these rumors may not be true, as he lives in Nassau, he was tweeting about his thoughts on the firm's crisis shortly after the event.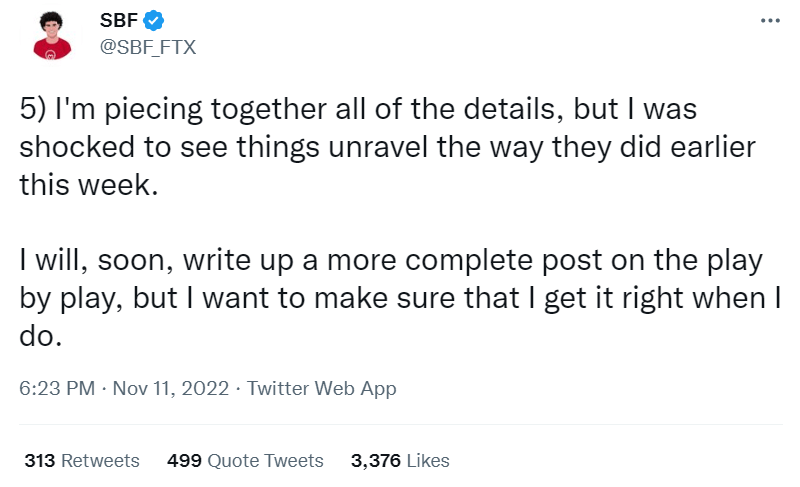 Sam Bankman-Fried also confirmed that the exchange was using Alameda's bank accounts to wire customer deposits. Some customers were reportedly asked to wire their deposits through Alameda, which had a banking partnership with fintech bank Silvergate Capital. The collision between Alameda and FTX over the customer's fund later became the main point of failure. Bankman-Fried had claimed that even though FTX never gambled users' funds, it did loan them to Alameda. The former CEO claimed that he thought Alameda had enough collateral to back the loans, but as reports have suggested, a majority of it was in the native FTX token.
What was once a $32 billion global empire has imploded in recent weeks. As a result, rival Binance had signed a letter of intent to buy FTX's international business as it faced a liquidity crunch.
Down the Rabbit Hole
As the story keeps unfolding, we learn more and more about the infamous crypto exchange and what Bankman-Fried has been up to. And this saga seems to be endless. All in all, Bankman-Fried saw the bulk of his net worth drop from $15.6 billion to $1 billion in a single day. This happened after news broke that his cryptocurrency exchange, FTX, needed a bailout. Now, it's come out that as much as $2 billion in customer funds are missing – and questions are arising over just how Bankman-Fried bankrolled his high-end lifestyle.
According to a bankruptcy lawyer and Sullivan & Cromwell restructuring partner James Bromley, FTX spent around $300 million buying houses in the Bahamas for senior executives. Those lawyers are helping guide FTX through the bankruptcy process, where customers hope they can recover at least some of their funds after FTX filed for bankruptcy.
Bromley said that the company had been run by 'a small group of inexperienced and unsophisticated individuals.' He added that the companies across the FTX network had 'unreliable books and records.' The FTX Group had 520 employees as of the end of October, including 330 employees across the globe registered at the US company, Bromley said. The latter has since fallen to around 260, he said. 'The whole operation was run by a gang of kids in the Bahamas,' a person familiar with the matter told one of the largest crypto sources.
When his cryptocurrency exchange started teetering in early November, Sam Bankman-Fried went on Twitter to calm everyone down. A little-known figure outside crypto circles, Alameda's CEO Ms. Caroline Ellison claimed repeatedly that Mr. Bankman-Fried's empire was on stable financial footing.
Conspiracy Theories
The collapse has led some social media users to claim the cryptocurrency exchange was laundering U.S. aid sent to Ukraine and passing it along to Democrats to help with the midterm elections.
It is true that Bankman-Fried has donated large sums to Democrats. Records show he and other FTX executives also have donated to conservative groups. As a matter of fact, Ukraine partnered with FTX when it launched a website allowing people to donate cryptocurrency to support the country, but multiple people involved have rejected the money-laundering claim. Ukraine's government 'never invested any funds into FTX,' Alex Bornyakov, the deputy minister of digital transformation in Ukraine said on Twitter.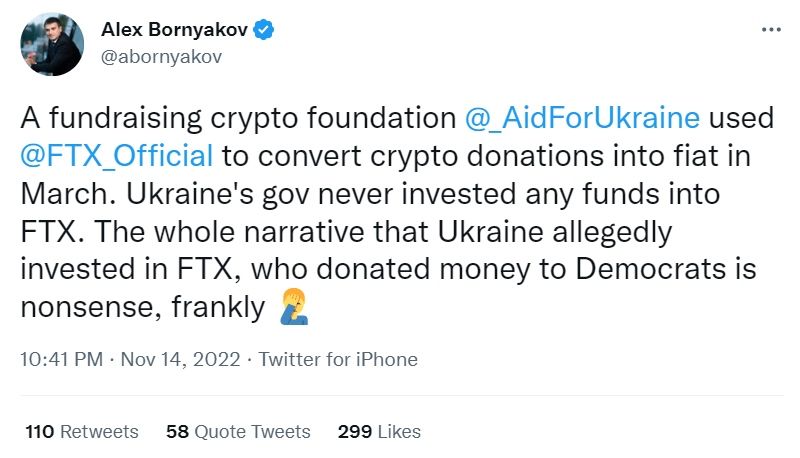 Vedant Patel, principal deputy spokesperson at the State Department, said 'monitoring mechanisms we have in place have not detected a deviation from the funds' expected use.' A spokesperson for the U.S. Agency for International Development said these safeguards put in place by the World Bank, coupled with expert third-party monitoring support within the Ukrainian government, ensure accountability around the use of the funds. However, despite the controversial statements, FTX and lawyers representing the company did not respond to requests for comment.
Conclusion
FTX's collapse sent shock waves through the crypto community. And even though the fate of the infamous crypto exchange is unknown, it's not too difficult to see that it'll take a long time for it to recover, if ever. The investigation has just begun, so we can be rest assured that many new details will emerge.
---
If you are looking to buy crypto safely, you can always use the user-friendly and non-custodial StealthEX crypto exchange platform. You can purchase crypto privately and without the need to sign up for the service. Our crypto collection has more than 600 different coins and you can do wallet-to-wallet transfers instantly and problem-free.
Just go to StealthEX and follow these easy steps:
Choose the pair and the amount you want to exchange. For instance, BTC to ETH.
Press the "Start exchange" button.
Provide the recipient address to transfer your crypto to.
Process the transaction.
Receive your crypto coins.

Follow us on Medium, Twitter, Telegram, YouTube, and Publish0x to stay updated about the latest news on StealthEX.io and the rest of the crypto world.
Don't forget to do your own research before buying any crypto. The views and opinions expressed in this article are solely those of the author.
crypto world
FTT
FTX
FTX exchange
scam
Recent Articles on Cryptocurrency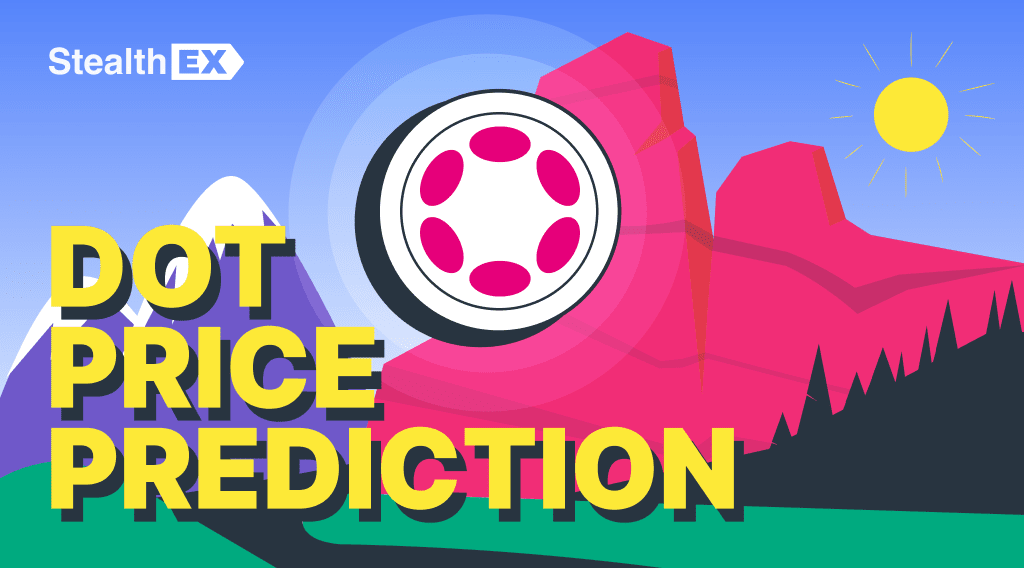 November 29, 2023
Price Prediction
Polkadot (DOT) Price Prediction: Will DOT Coin Reach $1000?
According to the long-term Polkadot price prediction by the end of 2030, the DOT price may rise to $195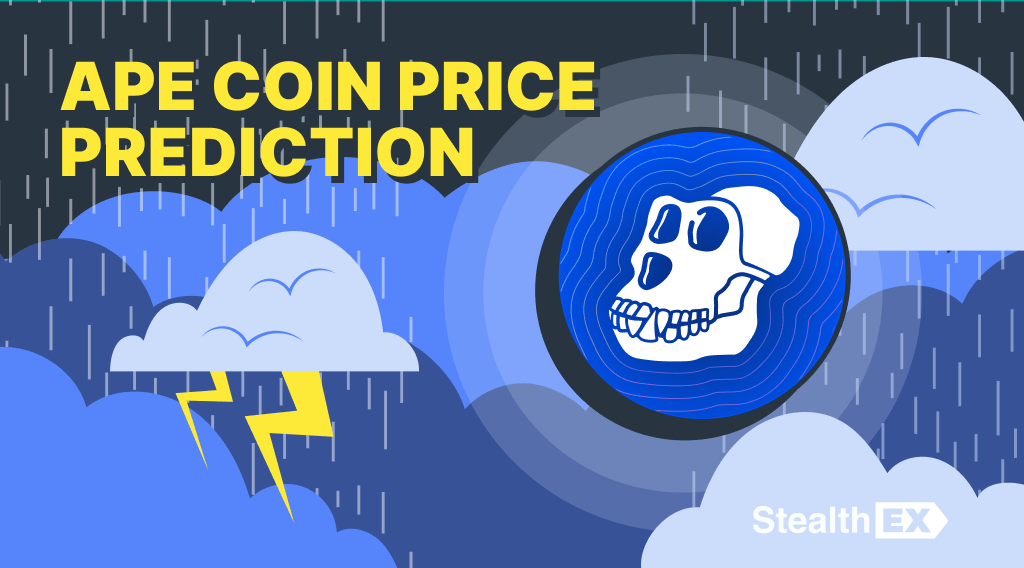 November 29, 2023
Price Prediction
ApeCoin Price Prediction: Is APE Coin a Good Investment?
According to the long-term ApeCoin price prediction by the end of 2030, the APE price may rise to $250