Horizen Halving
November 27, 2020
Crypto World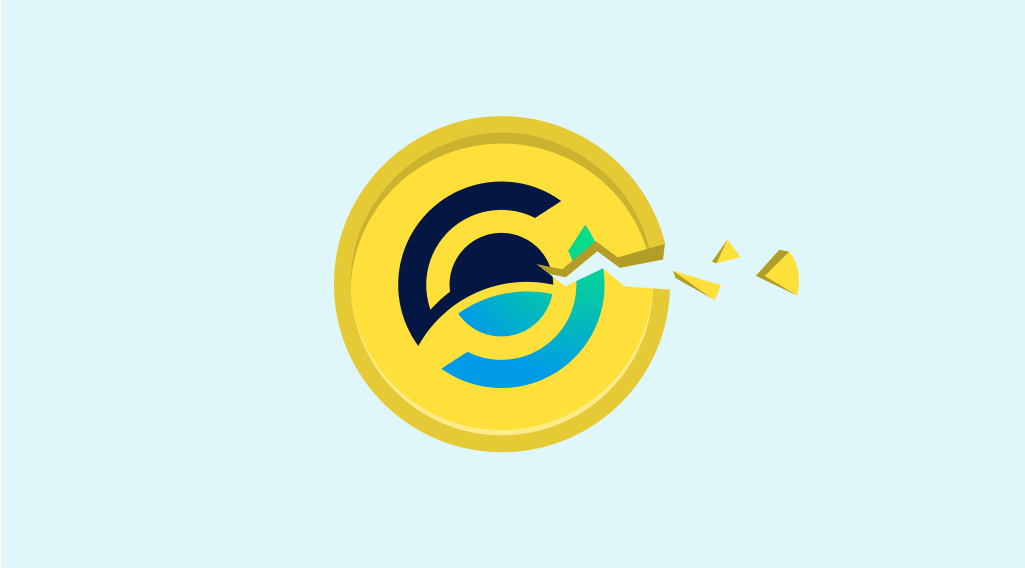 After the launch of Bitcoin, cryptocurrency proponents have pointed to numerous vulnerabilities of Bitcoin's infrastructure and usability. The two biggest and most important ones are scalability and lack of privacy. The Bitcoin ledger contains information about every Bitcoin transaction and holds it publicly open. This substantially undermines Bitcoin users' privacy, which has always been perceived as a key feature of peer-to-peer digital currencies.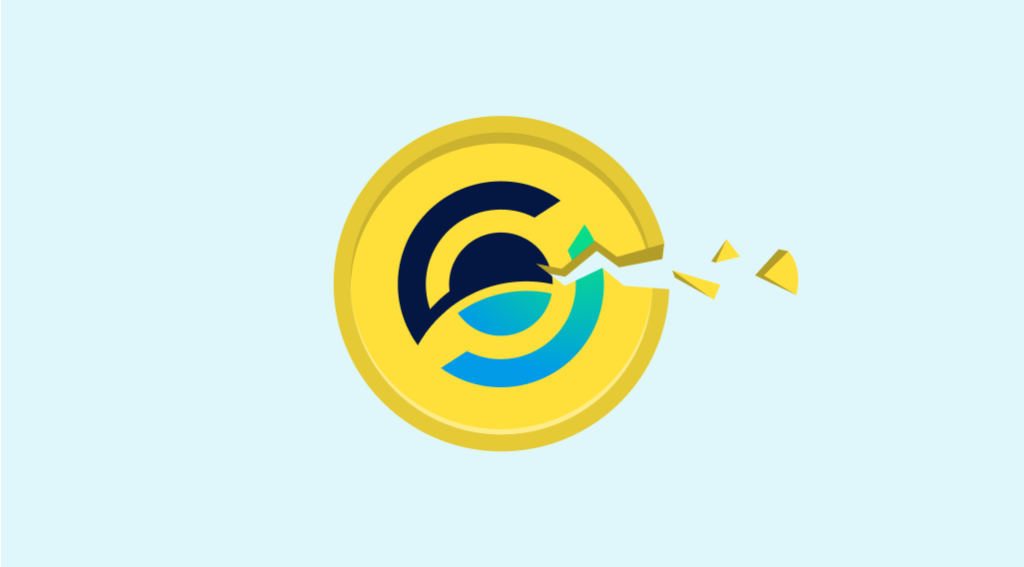 As for Bitcoin's scalability, it is hugely impaired by the nature of network-wide proof-of-work consensus, which creates massive problems for transaction throughput rate. As a result, on average the throughput rate on the Bitcoin network alternates between 3 and 4 transactions per second, which is very low for a mainstream adoption. The Horizen developer team has attempted to solve both these problems.
About Horizen
What Is ZEN Coin?
Horizen was launched as ZenCash on May 30, 2017 without an ICO or pre-mining. It initially was a sidechain of Zclassic, which is a fork of Zcash. In August 2018, the project's management rebranded ZenCash into Horizen.
Its multi-tiered network runs on the Equihash hashing algorithm using the proof-of-work consensus. In the Horizen architecture, there are two types of nodes, which allow for a better scalability and full confidentiality. They are Super Nodes and Secure Nodes.
Secure Nodes
ZEN Secure Nodes are responsible for maintaining end-to-end encryption on the Horizen network and run a full copy of its blockchain. They also contain the valid TLS certificate, which authenticates the network users and gives them permission to use peer-to-peer communication on the network. Every Secure Node is rewarded with 10% of block reward for the work it performs.
To become a Secure Node operator, you need to lock up at least 42 ZEN in one of Horizen's official wallets and host the node on a server with sufficient processing capacity that can withstand a DDoS attack. In order to get paid for running a Secure Node, you need to keep the node online at least 92% of the time.
Super Nodes
ZEN Super Nodes also have a copy of Horizen's blockchain and allow to achieve consensus. They have a number of extra functions: they run sidechains, host decentralised applications on them, monitor Secure Nodes' uptime and control the payouts to miners. Besides, running a masternode allows you to be a Horizen DAO member and vote on the allocation of treasury funds.
To run a supernode, you have to fulfill certain requirements. First, you will need to have 500 ZEN. You will need to host them on a multi-core server with at least 100 GB of memory space. Also, a Super Node must stay online 96% of the time to be operational.
ZenDAO
Horizen crypto was conceived as a DAO, which means that it is autonomously funded. The financial model is based on allocation of a fraction of Horizen mining reward into the DAO's treasury. Currently, it is 20% of the reward that goes into the treasury. The DAO members are the ones who determine the whole project's development course by voting for the initiatives that they believe should be funded.
Horizen Halving
The upper supply limit for Horizen (ZEN) has been set at 21 million coins, the initial mining reward set at 12.5 ZEN. Because the ZEN supply is limited, the block reward size undergoes halving at certain intervals.
What Is Halving?
Halving is the division of block reward by the value of two. Every halving makes the reward two times less than it was before.
In the ZEN blockchain, the block time is 2 minutes 30 seconds, meaning that it takes that time four every new block to be added to the blockchain. Horizen reward halving is programmed to occur every 840 blocks or approximately every 4 years.
There has been no Horizen halving yet.
When Will The Horizen Halving Occur?
The first Horizen halving is scheduled for 1 December 2020. It will reduce the reward for mining ZEN from its current 12.5 ZEN to 6.25 ZEN. With the current ZEN coin price at around $14.5, after halving the total reward for mining ZEN is likely to be around $90 per block.
However, considering that only 60% of that reward goes to the miner, the miner's share will be around $54. Accordingly, the reward for Secure Node and Super Node operators will be at $9 each, with $18 from each mined block going to the DAO's treasury.
However, all these valuations are relative and will likely change substantially in the future as the Horizen coin price will go up and down.
As for economic effects of the halving, it will make ZEN mining less lucrative in ZEN valuation as the reward will dwindle. However, if the coin's price grows substantially, it may make up for the loss in actual coins by the increased fiat valuation of every ZEN.
Considering the relatively small Horizen's market capitalisation and its technologically advanced network, ZEN coin has considerable prospects of growth. And its technological design offers multiple opportunities for passive income: from mining to staking.
We also warn everyone that with the current demand for ZEN its price may grow rapidly. Therefore, buying ZEN crypto coin at relatively low price levels may give you better odds for making more profit with it in the future.
How To Buy Horizen Coin At StealthEX
If you need to exchange your coins StealthEX is here for you. We provide a selection of more than 300 coins and constantly updating the cryptocurrency list so that our customers will find a suitable option for exchange with a low fee.
Why don't you check it out? Exchange Horizen on StealthEX with a low fee.
You can study a detailed article with an exchange guide, watch a tutorial video on our YouTube channel, or just go to StealthEX and follow these easy steps:
Choose the pair and the amount for your exchange. For example, BTC to ZEN.
Press the "Start exchange" button.
Provide the recipient address to which the coins will be transferred.
Move your cryptocurrency for the exchange.
Receive your ZEN coins!
Follow us on Medium, Twitter, Telegram, and Reddit to get StealthEX.io updates and the latest news about the crypto world.
We are always ready to give you support should you have any issues whatsoever buying ZEN coin or any other crypto. For all requests message us via support@stealthex.io.
The views and opinions expressed here are solely those of the author. Every investment and trading move involves risk. You should conduct your own research when making a decision.
November 27, 2020
crypto
cryptocurrency
halving
Horizen
ZEN
Recent Articles on Cryptocurrency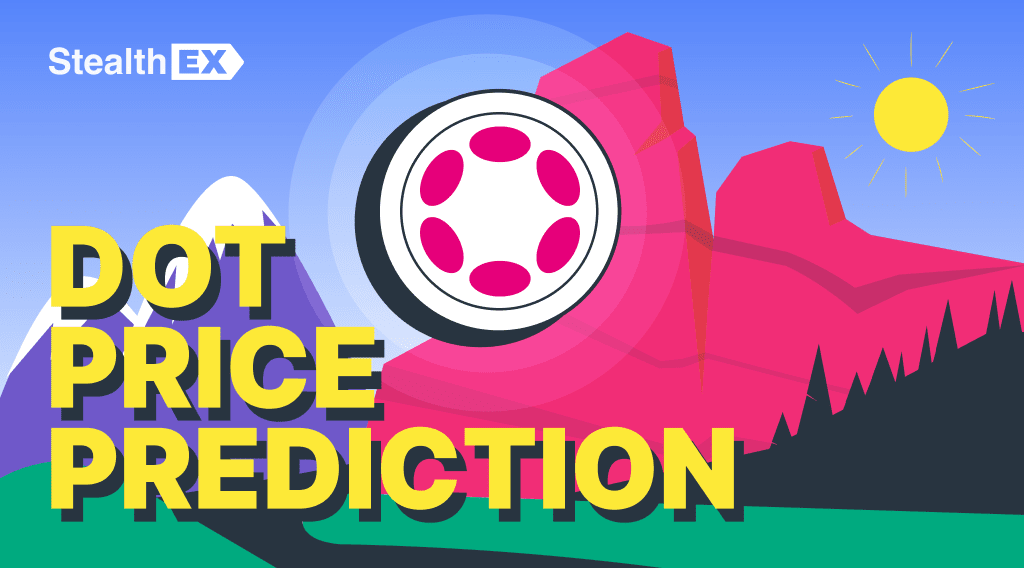 November 29, 2023
Price Prediction
Polkadot (DOT) Price Prediction: Will DOT Coin Reach $1000?
According to the long-term Polkadot price prediction by the end of 2030, the DOT price may rise to $195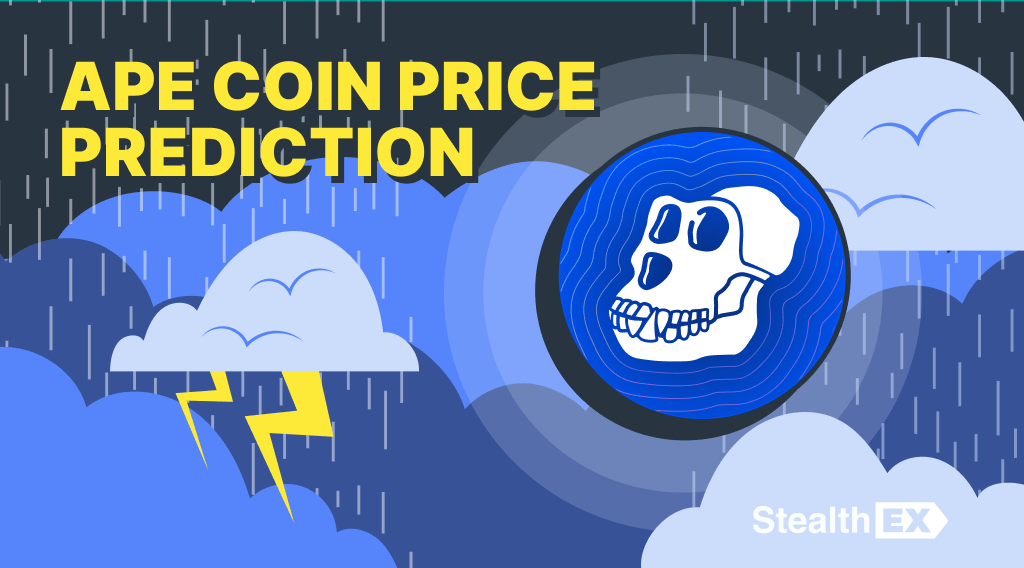 November 29, 2023
Price Prediction
ApeCoin Price Prediction: Is APE Coin a Good Investment?
According to the long-term ApeCoin price prediction by the end of 2030, the APE price may rise to $250