How and Where to Buy DogeBonk Crypto DOBO Coin? Quick Start Guide
January 17, 2023
How to Buy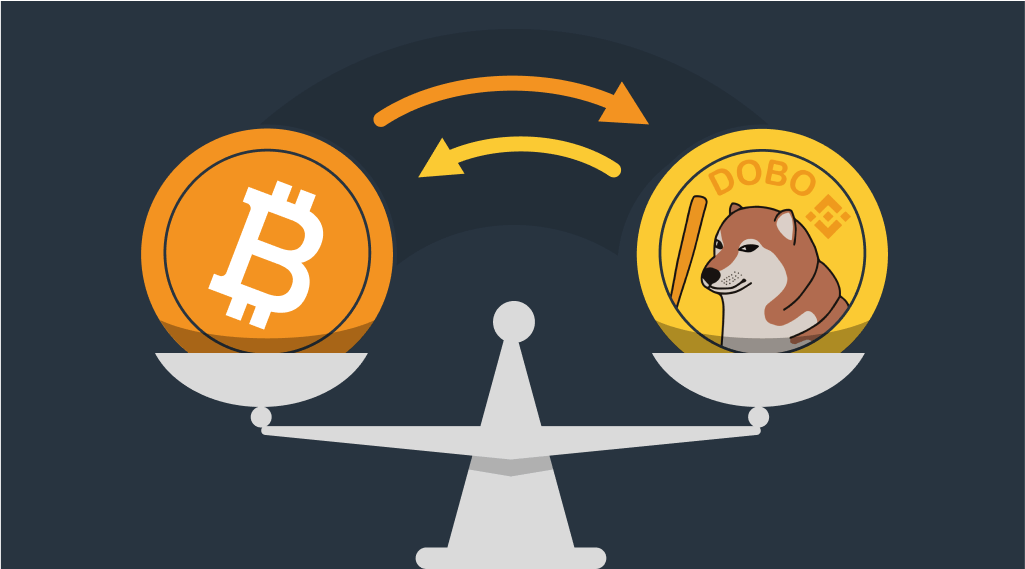 After the success of Dogecoin, an abundance of meme coins were launched into the crypto space in hopes they'd explode in popularity just like the most famous meme project did. One of them is DogeBonk that features a meme Shiba Inu with a stick as its mascot. DogeBonk or DOBO is a community-driven token on Binance Smart Chain (BSC) with deflationary properties that pays out static rewards to holders through automatic yield generation. Read more about how and where to buy DogeBonk coin in the new StealthEX article.
Where to Buy DogeBonk Crypto?
There are many exchanges where to buy DOBO crypto, and StealthEX is one of the safest options. This platform offers users to get DogeBonk coin with no extra fees and with the best floating and fixed rates. This meme cryptocurrency is always freely available for purchase via StealthEX.
How to Buy DogeBonk Coin DOBO?
Just follow the guidelines below. Let's imagine you want to exchange BTC for DOBO. To make an exchange, you need to take a few simple steps.
First, you should choose Bitcoin in the left drop-down list. Then choose DogeBonk (DOBO) in the list of coins on the right.
After setting the pair it is necessary to enter the amount of BTC you want to exchange.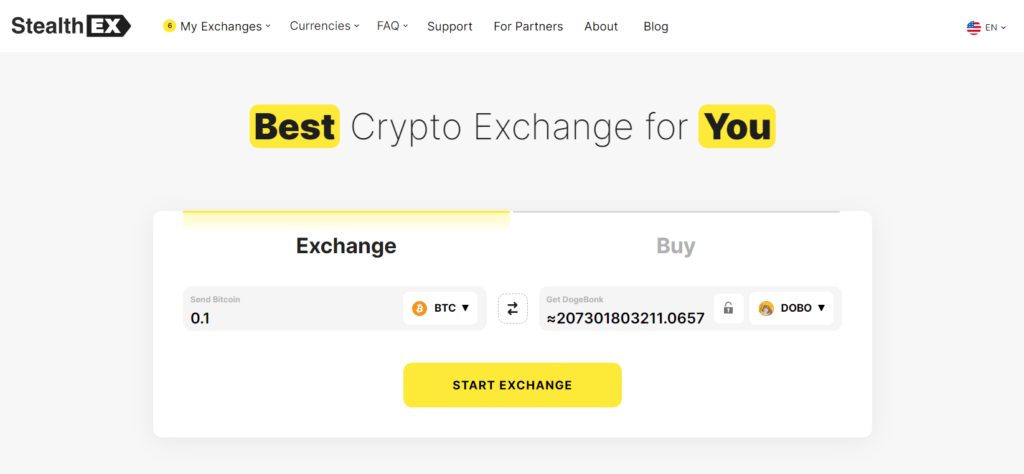 Here you will see the estimated amount of DogeBonk coin that you will receive after the exchange.
Now, when everything is set, press the Start Exchange button and you will be taken to the next page.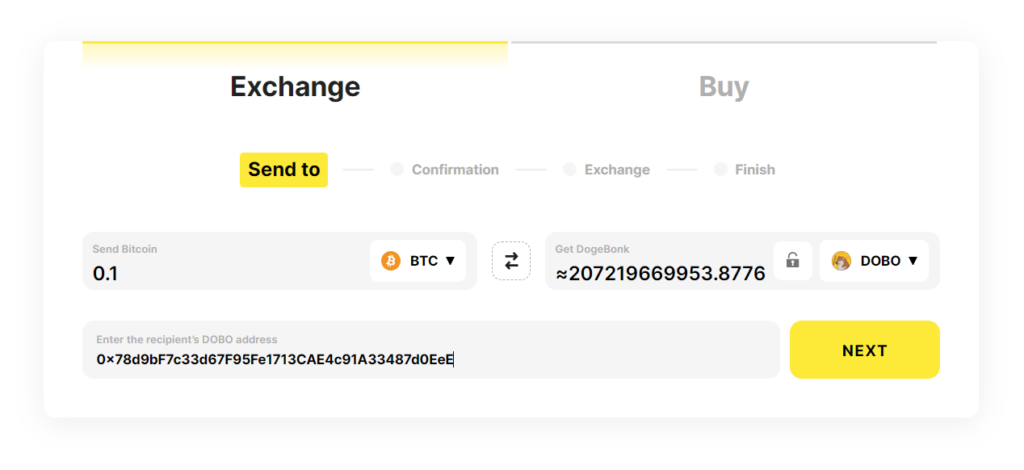 In the second step, you need to provide the DOBO crypto recipient address. The recipient address must match the crypto you are going to receive. Remember to double-check the information you enter prior to the exchange as the transaction you make cannot be canceled.
As soon as you have carefully checked all the details, you can press the Next button and you will be redirected to the Confirmation page.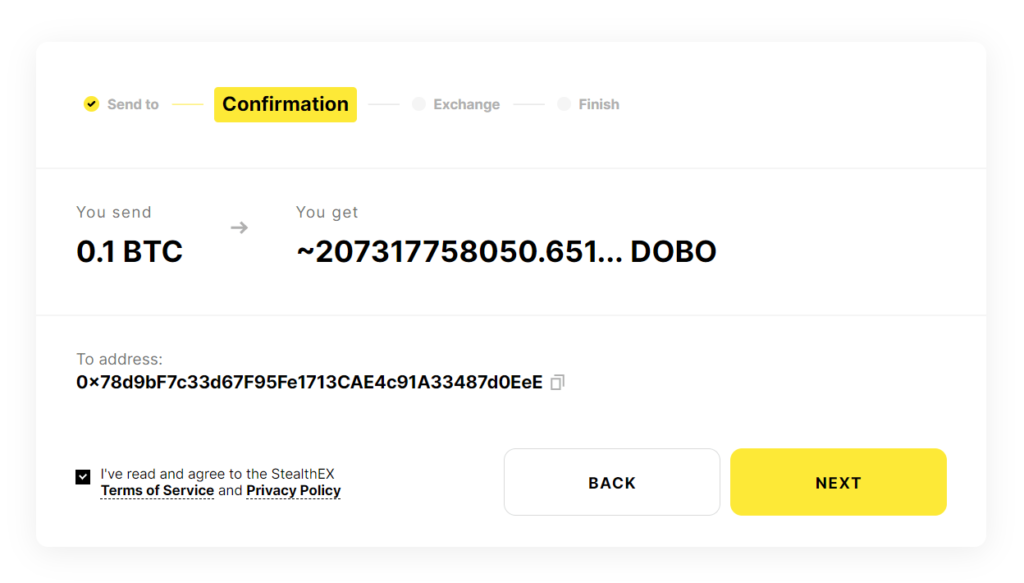 Here you can revise the address provided and the amount of DogeBonk coin you will receive. Don't forget to read and check the Terms of Use and Privacy Policy box. Without checking the box you will not be able to continue the exchange. 
Pressing the Next button you will be redirected to the Exchange page. 
At first, you will see the address where you need to send your BTC coin to continue the exchange. StealthEX will also provide you with the exchange ID. It will allow you to keep all the information about the swap. It is recommended to save your exchange ID or the link to your exchange.
Exchange Statuses
After sending BTC coins to the shown address, the information on the Exchange page will be renewed automatically. The Exchange page has several statuses that will change during the time of the exchange.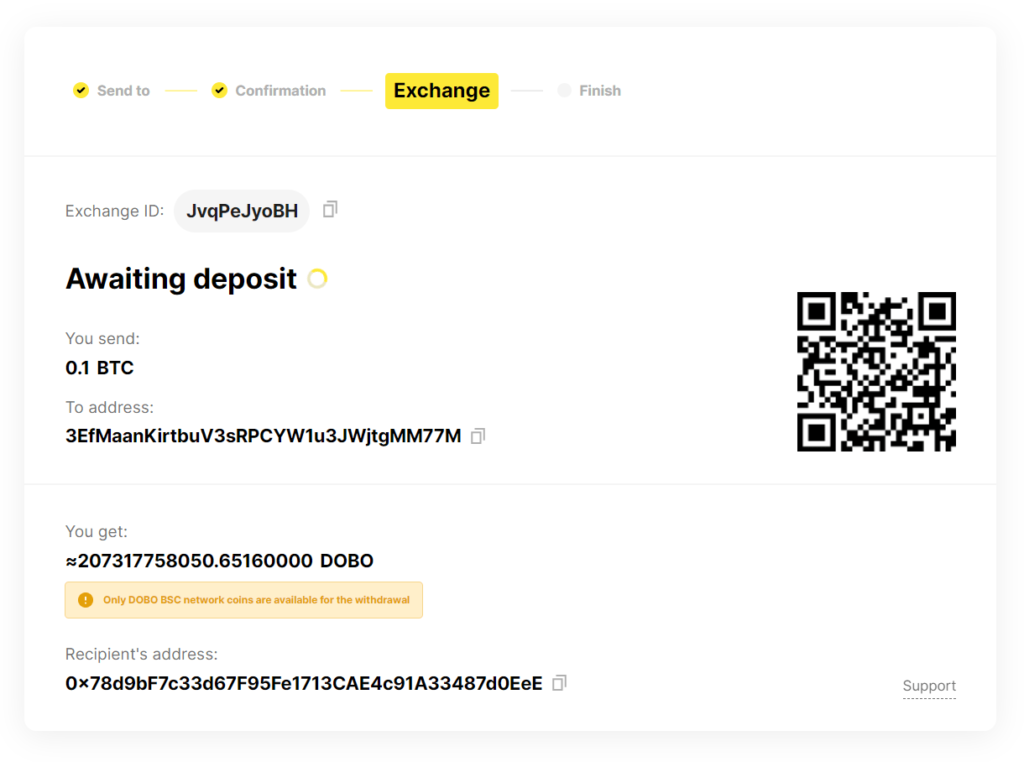 The first status is Awaiting deposit.
The following status is Confirming. This means that StealthEX is confirming the transaction you made.
The next status is Exchanging. During this time the exchange is being made.
Then the status will be changed to Sending to your wallet. This indicates that there are just a few minutes until you receive your DogeBonk coin.
Finally, you will be redirected to the FINISH page. This shows that the exchange has been successfully made and you will receive crypto to the address provided. To be sure that DogeBonk coin was sent to your wallet you can also use the Output hash shown on this page and check it in the blockchain list of transactions.
From here you can either create a new exchange on StealthEX.io or leave the page and check your DogeBonk coin wallet to be surprised at how fast you get the DOBO coin to your address. Usually, the process is quite rapid so you won't need to wait long: Solar crypto swaps are processed in a matter of minutes.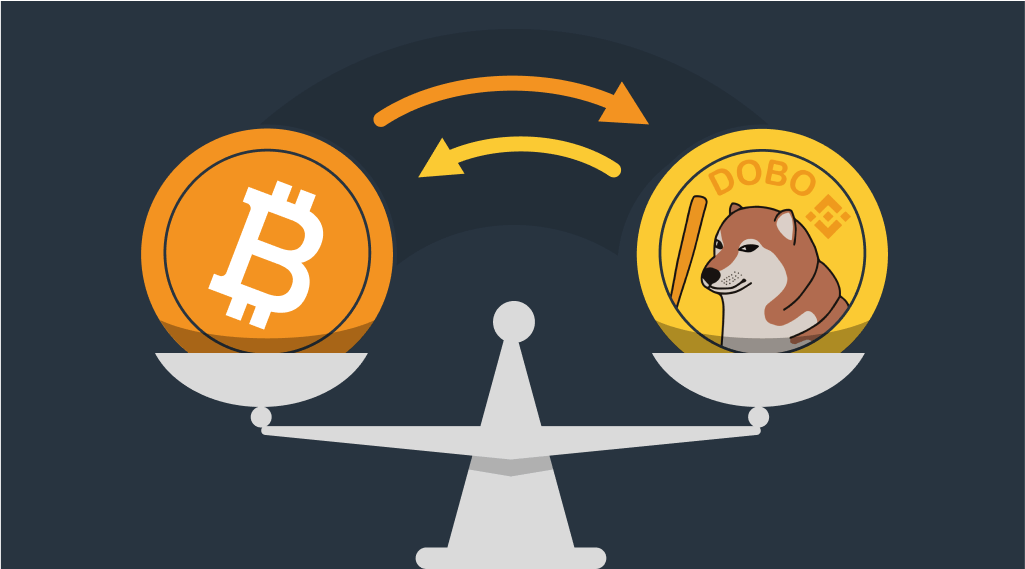 Keep reading StealthEX's article to learn more about the project itself and DogeBonk crypto.
What Is DogeBonk Coin?
As the name implies, DogeBonk is a meme coin project with a similar design to Dogecoin. Due to Dogecoin's vast community backing, DogeBonk's creators have attempted to leverage this to their advantage. DogeBonk is a fork of SafeMoon v1 and was deployed on May 3, 2021. DOBO started gaining traction in November 2021, with the price surging over 10,000%.
The project is community-run and hosted on the Binance Smart Chain (BSC). BSC is host to innumerable innovative projects and playground for countless talented developers. Given its fast and inexpensive transactions, DOBO creators it is a perfect place to build a token economy.
DogeBonk offers its users two utilities: passive income through reflections and unlocking premium features on MemeTools. First of all, DOBO holders are profiting off passive income just by holding their tokens. In each trade, the transaction is taxed a 10% fee, which is split two ways: 5% distributed to all token holders (based on how much a holder owns), 5% added to the liquidity pool on PancakeSwap to improve price stability. In DogeBonk's static reward system, the reward amount is dependent upon the volume of the token being traded. The goal is to alleviate downward sell pressure put on the token caused by earlier adopters selling their tokens.
The second option, MemeTools, is a crypto data aggregator and trading terminal which was built by the DogeBonk team. MemeTools helps prospective investors determine whether a project could be a get-rich-quick scheme. However, users must hold three million DOBO tokens to unlock the rug checker feature. The amount will be adjusted periodically as the DOBO price changes, to ensure a fair pricing.
DOBO Tokenomics 
Token distribution DOBO had a fair launch, meaning there was no presale or any kind of funding campaign. 30% of the total supply was initially burned. 2% was reserved for the developers. With a forever locked liquidity pool and renounced ownership of the contract, DOBO has become a 100% decentralized community token.
Automatic Burns 
DOBO aims to implement a burn strategy that is beneficial and rewarding for those engaged for the long term. Token burns directly affect the dynamics of supply and demand. The most notable objective is to create a deflationary effect. 30% of the supply was initially burned. The current burn wallet earns reflections, thus continuously burning small amounts of the token supply. As time goes on, the burn wallet continues to burn the small amount it receives in reflections, contributing a continuous and automatic burn of tokens. This mechanism reduces the available supply and in theory increases each token's value held by users.
Is DogeBonk Coin a Good Investment?
It's hard to say whether DOBO is a good investment, as the token's price can seemingly spike out of nowhere as all meme coins do. However, with its initiatives that include sending a DOBO satellite into space and a strong community, its price may see new heights as it did in December 2021 when it skyrocketed to $0.000001286.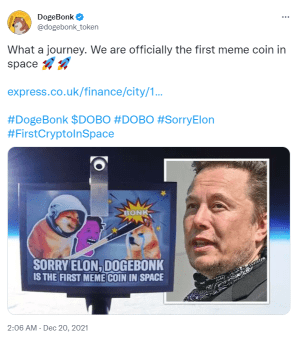 We'd like to remind you that if you're looking for a DogeBonk (DOBO) coin exchange or simply want to buy DogeBonk crypto right away, you can do it via StealthEX. Our users can purchase cryptocurrencies using fiat and we still offer the opportunity to buy crypto at fixed rates.

Make sure to follow us on Medium, Twitter, Telegram, YouTube, and Publish0x to get StealthEX.io updates and the latest news about the crypto world. If you need help, drop us a line at [email protected]
Please make sure to always research any cryptocurrency and assess your risks before you invest.
crypto meme
DOBO
DogeBonk
exchange cryptocurrency
how to buy crypto
Recent Articles on Cryptocurrency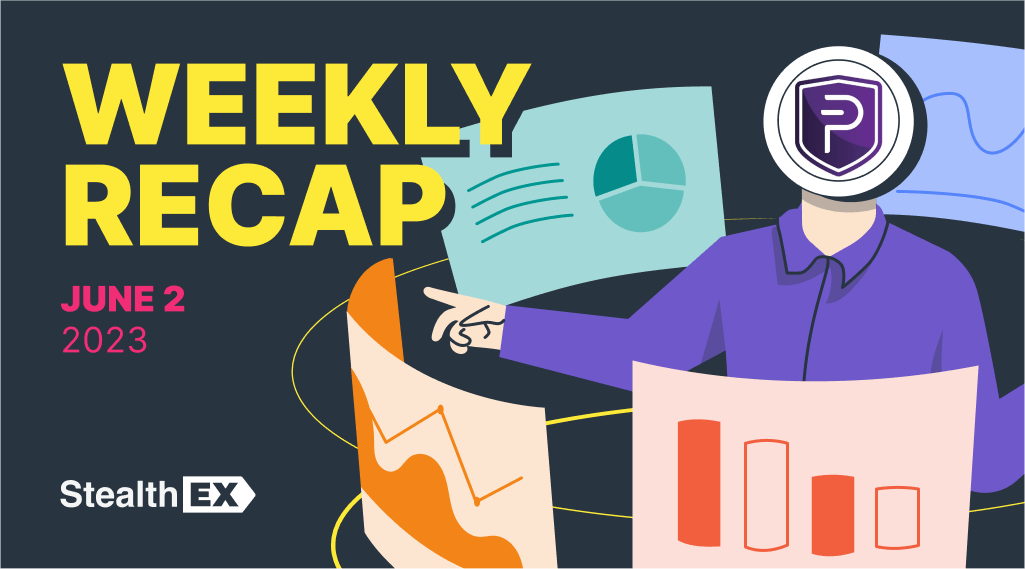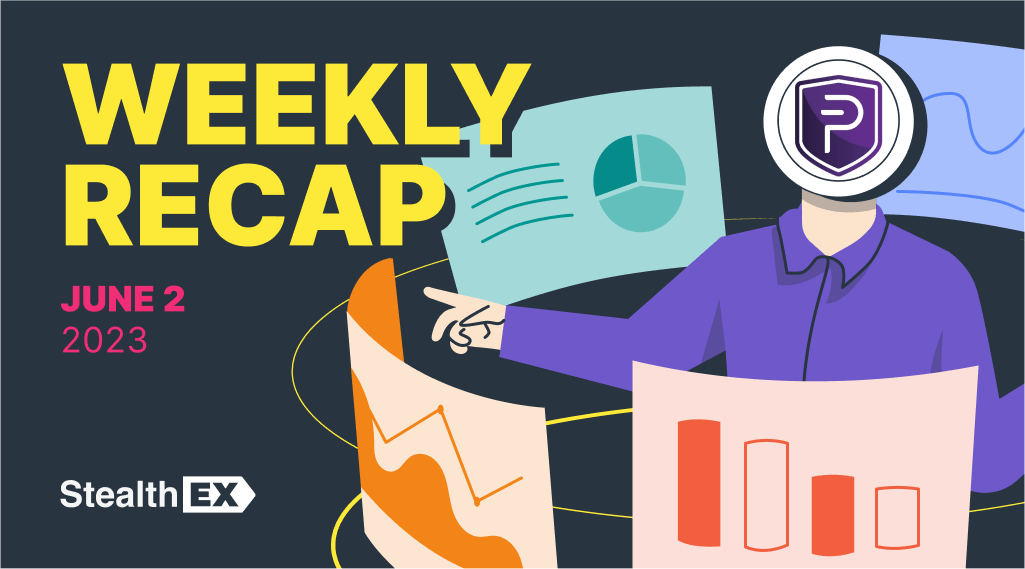 Review of the Crypto Market: June 2, 2023
Weekly Crypto Market analysis with major trends, Ethereum & Bitcoin performance, and impactful news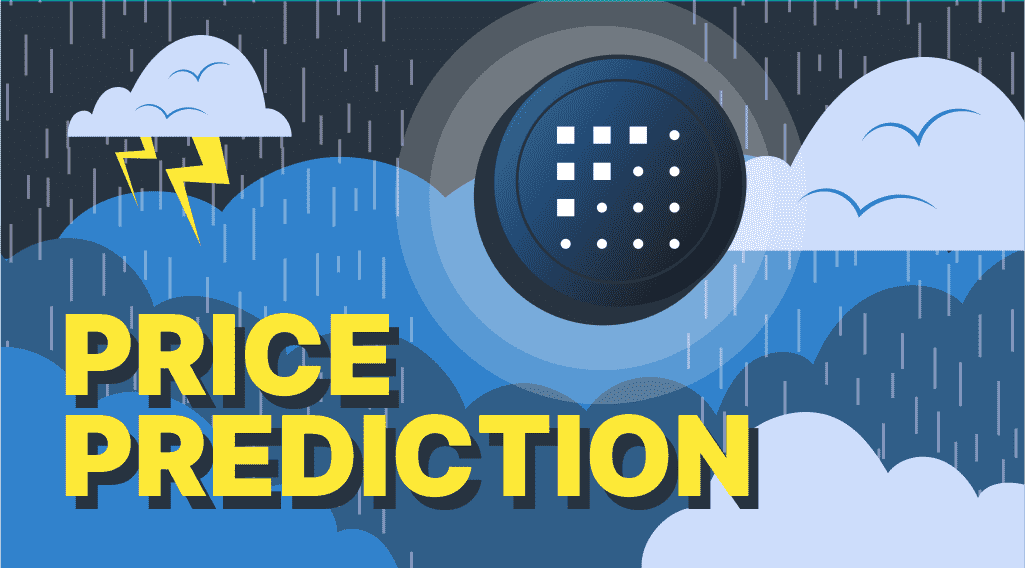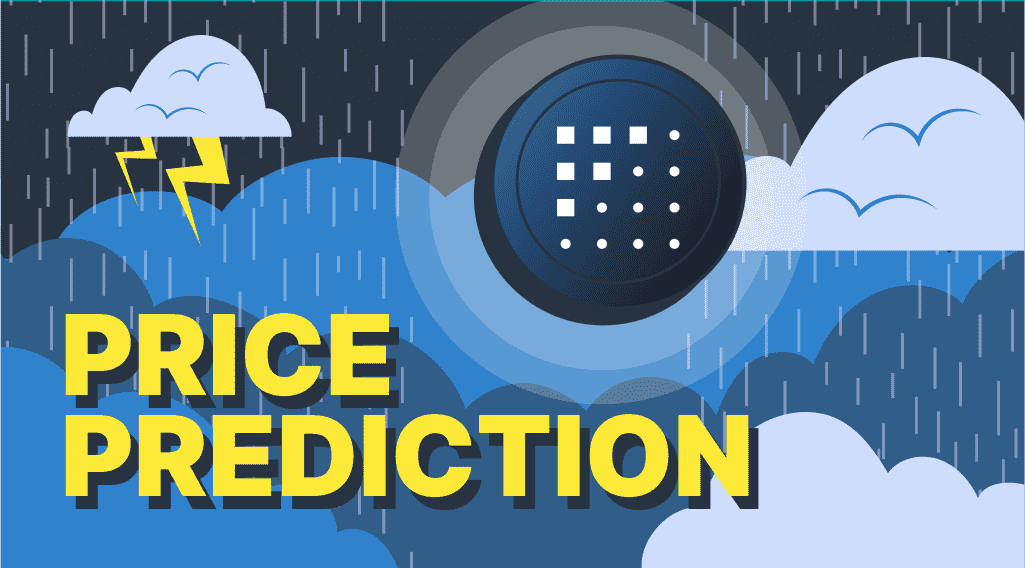 June 1, 2023
Price Prediction
Fetch.ai Price Prediction: Unveiling Future Trends of FET Crypto
Uncover Fetch.ai Price Prediction, empowering you to anticipate market trends and make decisions about its future.