How Can Blockchain Improve Healthcare?
October 20, 2020
Crypto World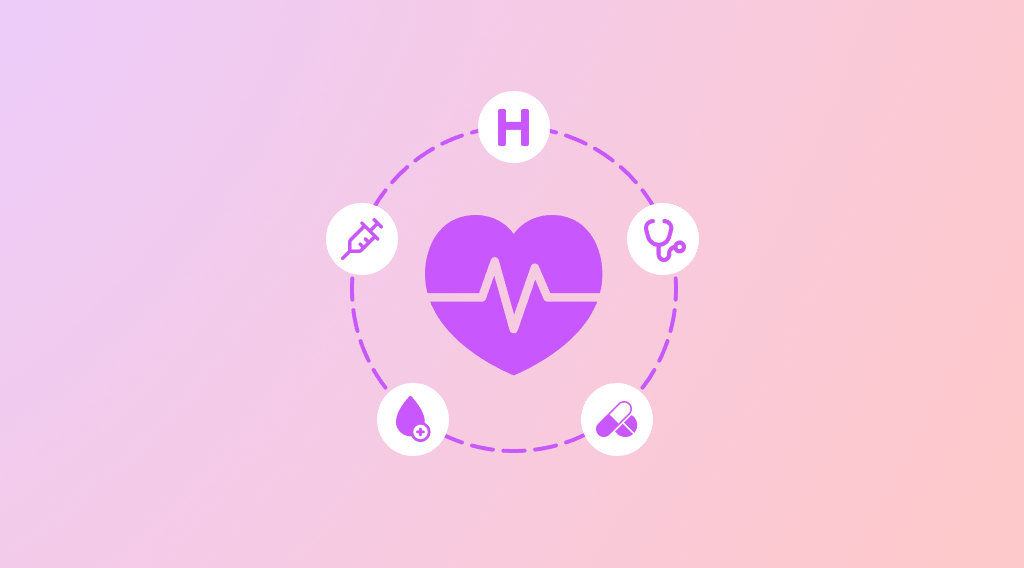 People have short memories, which is not a bad thing in itself considering the fact that happiness is good health and a short memory. Today, with the exception of a few historians and half a dozen scientists, no one remembers that in the 14th century the Black Death plague wiped out two-thirds of the Earth's population within years. So would blockchain be able to stop or at least alleviate the deadliest pandemic ever?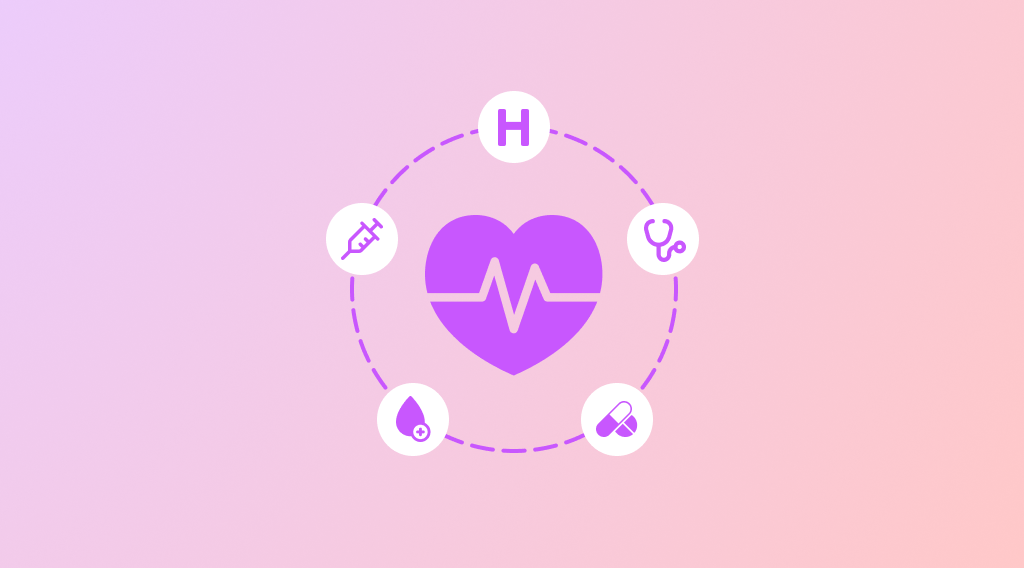 We don't know that, and we can only pray that we would never have to find out in practice. However, we have a new plague – Covid-19, and who knows what is to crop up next and how much life it is going to waste. So there's still a need to explore the ways in which blockchain technology can improve the healthcare system and make our lives better despite those nasty minuscule monsters sticking around us and relentlessly trying to make their way in.
Blockchain and Healthcare
Today's healthcare environment consists of a few key players such as healthcare providers, pharma manufacturers, and consumers, that is to say, patients, if we can call them players indeed. However, the space is also infested with all kinds of intermediaries collectively known as pharmacy benefit managers (PBM). Apart from these, there are as well retail pharmacies (your nearby drugstore) and drug wholesalers – distributors who purchase large quantities of medications directly from manufacturers or bigger wholesalers and then sell them at a profit to pharmacies or smaller wholesalers.
It seems unlikely that human beings are going to become totally healthy all of a sudden and not susceptible to the whole range of illnesses, disorders and other medical conditions. With that in mind, the healthcare system as a whole is going to stay around in the foreseeable future. Blockchain won't be able to free us from healthcare providers, drug manufacturers, and, alas, patients either. Fortunately, the benefits of blockchain technologies and smart contracts are still pretty impressive to make it worth the effort of introducing and putting them to work for the common good, healthcare included.
Blockchain could remove a number of middlemen that only add complexity to the system resulting in higher prices of medical care. This mostly refers to pharmacy benefit managers, a thoroughly obscured part of healthcare finance. It is a numerous group of middlemen that in many cases can be safely disposed of through technical innovation. Ironically, in 2017 the largest American PBMs had booked higher profits than the largest pharmaceutical manufacturers, which clearly demonstrates the potential of blockchain in this field of healthcare and the amount of the taxpayer's money that can be saved here.
By area of application, blockchain can greatly reduce costs in electronic health records (EHRs) and patient data management, clinical data exchange and interoperability, supply chain management, digital medical passports and immunity certificates (particularly useful in times like these), health plan claims and insurance in general, among many other areas. In the following section we are going to take a closer look at what blockchain already brings to the healthcare table.
So is there anything real yet?
It's little wonder that in the times of the coronavirus reigning supreme, with faces behind masks, empty streets, parks and stadiums, the idea of improving the healthcare system via blockchain got so wide a traction in today's world. Below we are going to discuss a couple of projects that are focused on improving access to healthcare and administering it more efficiently for the sake of reducing its costs. As outlined above, there are many fields where there is a job for blockchain, so these are just two examples from a much longer list of new projects currently active or being bootstrapped in this space.
One of these projects is Patientory, with its mission to make healthcare more affordable and accessible to everyone. The project features a mobile app that provides its users with a secure platform to access, manage, and share their health data. At its heart, it is an effort to change how doctors and patients interact by removing unnecessary layers and processes that get in the way of this interaction. Simply put, it strives to empower patients, both existing and potential, to take charge of their health. So how can the Patientory app facilitate this effort by utilizing the blockchain stuff?

In brief, Patientory employs blockchain as a secure means to store and share EHRs between patients and healthcare providers – doctors and hospitals, in the vast majority of cases. The Patientory app allows its users to collect in one place and share when required their complete medical histories aggregated across different providers and medical facilities over time. You can think of it as your digital health passport. To make it a viable business model, Patientory introduced PTOY coin, a utility token with which users can buy storage on the blockchain network as well as execute smart contracts for payment.
Our next project, Solve.Care, whose star has been rising since 2017, looks for "making healthcare and benefit programs work better for everyone" and "solving complex problems that plague healthcare around the world". So how is it going to do all that and what leverage can the blockchain tech offer to help accomplish these noble goals? In a nutshell, the project follows a patient-centric approach that tries to bring together the requisite elements of modern healthcare – clinical, administrative, and financial. In practice, that means coordinating the activities of insurance companies and government agencies, healthcare providers and benefit managers, pharmacies and manufacturers.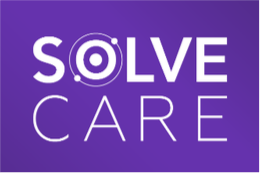 As you may have already guessed, at Solve.Care blockchain serves as the basis for putting all these diverse pieces together to remove the stumbling blocks in care coordination. This is a daunting task on its own and also the primary reason why healthcare systems around the world are so incredibly complex, ineffective, and, most importantly, failing nowadays. In this vein, blockchain may be exactly what the doctor ordered (pardon the pun) as it is well equipped to tame these goliaths. To get there, Solve.Care developed the SOLVE token, a utility token to power the decentralized SolveCare platform through which the market participants can coordinate their efforts without friction, hassle, and lots of overhead costs.
And when you think about it, it makes perfect sense. That's why Solve.Care was awarded the Most Innovative Blockchain Project Award at the Blockchain Life 2019 Forum in Singapore. Now fast forward to 2020 where the contemporary healthcare systems are hopelessly losing their battle against the coronavirus, and you will start to see the real value that the blockchain tech can bring to the industry.
Future Prospects
The Covid-19 pandemic is set to make drastic changes in the healthcare systems around the world. In fact, these changes are already well underway. For example, the proposal to create digital medical passports and immunity certificates is not entirely new, but these days it is no longer a theoretical construct despite being highly controversial.
Quite a few projects are now in the process of designing working prototypes, with some already being tested in practice. The basic idea behind health passports is to produce a verified health status of an individual so that people will be able to access crowded public locations like stadiums and airports. Right, it is not anymore just about wearing masks.
And if this push becomes overwhelming and takes roots, which may well be the case, blockchain is definitely capable of delivering a trustless and secure environment for it. So let's keep our fingers crossed!
And remember, if you need to exchange your coins StealthEX is here for you. We provide a selection of more than 300 coins and constantly updating the cryptocurrency list so that our customers will find a suitable option. Our service does not require registration and allows you to remain anonymous. Why don't you check it out? Just go to StealthEX and follow these easy steps:
✔ Choose the pair and the amount for your exchange. For example, BTC to SOLVE.
✔ Press the "Start exchange" button.
✔ Provide the recipient address to which the coins will be transferred.
✔ Move your cryptocurrency for the exchange.
✔ Receive your SOLVE coins.
Follow us on Medium, Twitter, and Reddit to get StealthEX.io updates and the latest news about the crypto world. For all requests message us via support@stealthex.io.
The views and opinions expressed here are solely those of the author. Every investment and trading move involves risk. You should conduct your own research when making a decision.
October 20, 2020
blockchain
blockchain technology
coronavirus
COVID
Covid-19
Recent Articles on Cryptocurrency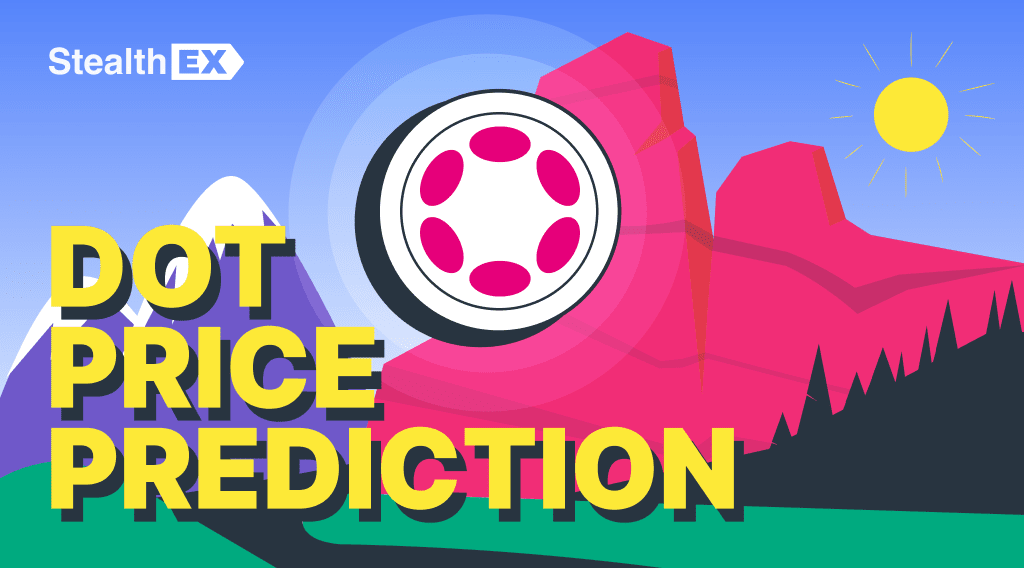 November 29, 2023
Price Prediction
Polkadot (DOT) Price Prediction: Will DOT Coin Reach $1000?
According to the long-term Polkadot price prediction by the end of 2030, the DOT price may rise to $195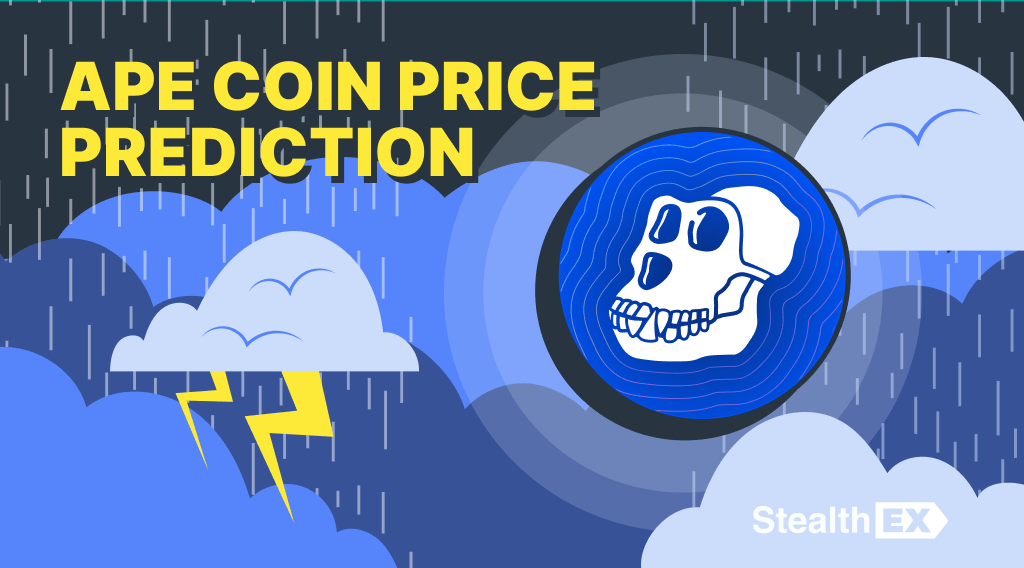 November 29, 2023
Price Prediction
ApeCoin Price Prediction: Is APE Coin a Good Investment?
According to the long-term ApeCoin price prediction by the end of 2030, the APE price may rise to $250