Where and How to Buy Crypto in India?
April 5, 2022
Crypto World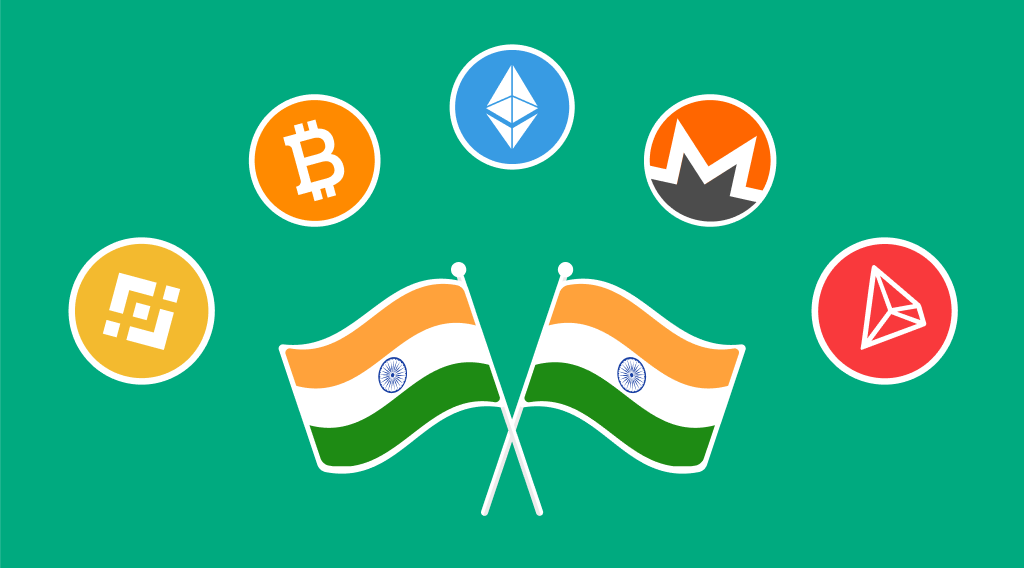 In 2021, the global volume of transactions with major cryptocurrencies has grown almost 7 times to a record $16 trillion, according to Chainalysis, a Singapore-based software development, blockchain analysis, and cybersecurity consulting company. This value is comparable to the size of the second economy in the world, China. According to Chainalysis as of October 2021, 15% of respondents from India owned or used cryptocurrencies. Learn more about how to buy crypto in India in the new StealthEX article.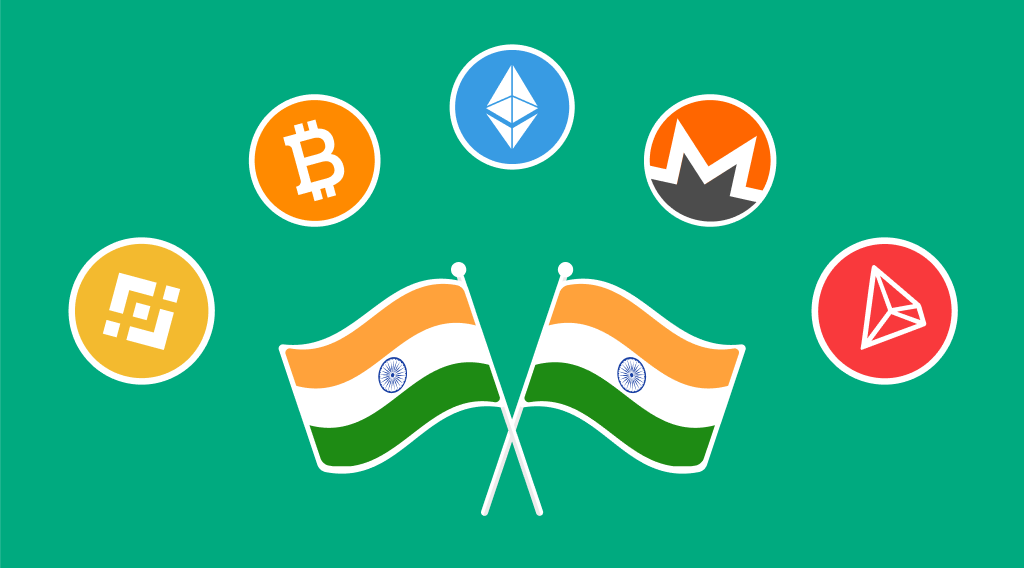 The Rate of Cryptocurrency Development in India
The number of people who own cryptocurrency has grown by more than a third over the past year and, according to various estimates, varies from 1 in 16 to 1 in 10 adults on the planet. There are almost two hundred crypto-exchanges operating in the world, where more than 13,000 various cryptocurrencies are represented.
According to a recent survey, India has the fastest growing cryptocurrency market in the world. Its crypto space is booming with projects. It has developed at a dramatic rate throughout recent years, and its development rate has been quicker than that of some other countries. Experts predict that India will play a major role in the future of cryptocurrency if it forges ahead with this direction.
The UN claims that the use of cryptocurrency rose globally at an unprecedented rate during the COVID-19 pandemic with India becoming the 7th highest country in digital currency ownership. As of 2021, 7.3% of the Indian population owned assets in the form of digital currency.
The fate of cryptocurrency in India is looking brilliant, because of the country's dynamic community local area and its decision-making government. The Indian Government is an active player. The Indian government is currently formulating a policy on Web 3.0. To be a huge player in the world wide Web 3 economy, it should take part in the worldwide strategy improvement and adjust its strategies to this quick world. Up to that point, Indian web3 startups should battle with a generally safe administrative climate.
Is Crypto Banned in India?
Since 2018, work on the creation of a legislative framework for the circulation of cryptocurrencies has been underway in India. In recent years, the public has received conflicting signals from the authorities: from a complete ban and criminal liability to possible regulation as an asset class.
Back in 2018, the Reserve Bank of India ordered banks and other financial institutions to warn customers against digital asset transactions. However, in March 2020, the country's Supreme Court declared this order illegal.
At the beginning of last year, India announced a possible ban on cryptocurrencies and even criminal liability for its owners. A few months later, there were reports in the media that the country's authorities intended to legalize cryptocurrency, but in November, discussions about a ban on 'private currencies' resumed. This led to a panic in the Indian cryptomarket and a significant decrease in the price of BTC.
The Cryptocurrency and Regulation of Official Digital Currency Bill, 2021 is yet to be tabled by the government. The bill seeks to prohibit all private cryptocurrencies in India, however, 'it allows for certain exceptions to promote the underlying technology of cryptocurrency and its uses,' the document reads.
In July 2022, India's central bank announced that it wants to ban cryptocurrencies, raising more uncertainty about the future of the virtual digital assets on one of the world's largest Internet markets.
India Has Introduced a Tax on Income from Crypto
After years of back-and-forth, Prime Minister Narendra Modi's administration announced a 30% tax on income from digital assets from April 1, 2022. Moreover, India has levied a 1% TDS on every crypto intra-traders. Currently, India has not regulated cryptos but won't legalize it.
The new rules have made the daily trading of cryptocurrencies and the operation of crypto exchanges almost impossible. Since the country's parliament refused to take into account industry participants' views, the latter intended to appeal to the Supreme Court.
The legal status of cryptocurrencies remains uncertain: the new taxation rules do not establish it. For its part, the country's Central Bank continues to insist on a complete ban on cryptocurrencies, believing that they 'threaten the sovereignty of the country.'
Can You Buy Bitcoin in India?
Despite the pandemic and the economic crisis as a result of a lockdown, the Indian crypto industry is booming, with exchanges seeing an unprecedented increase in new users and trading volumes.
In May 2021, the Reserve Bank officially announced that transactions with cryptocurrencies are not prohibited, and financial institutions do not have the right to warn customers against them.
Then, many exchanges perked up and began offering Systematic Investment Plan (SIP) products and funds, which can be invested to buy crypto assets. According to some estimates, in 2022, there are between 15 and 20 million crypto investors in India. The total volume of the crypto assets market is 400 billion rupees ($5.37 billion). In terms of growth rates, the region is only ahead of the Middle East and Europe. As soon as the regulatory framework is established, India can become a cryptocurrency investment hub.
In January 2022, Torus Kling and the International Stock Exchange of India signed an agreement on plans to launch ETFs based on BTC and ETH futures. If approved by the regulatory authorities, they will be launched by the end of the first quarter of 2022. The partners intend to raise $1 billion through this financial instrument during the first two years of operation.
India to Launch its Digital Currency
India also plans to launch the state digital currency – the digital rupee. If this happens and the cryptocurrency debuts in early 2023 (the next financial year) as planned, India will become the second country after China to launch a digital national currency. India would be one of the world's largest economies to introduce a so-called central bank digital currency (CBDC) if it sticks to its plans, following in the footsteps of China.
CBDCs are a form of digital legal tender issued by the central bank. While their introduction would be nothing short of revolutionary for global monetary police, they carry with it their own set of risks and rewards. CBDCs can be stored in digital wallets (even on a person's cell phone) through a curated form of technology used by that concerned country. Interestingly, such digital forms of currency could certainly act as a near-perfect substitute for commercial and physical bank notes.
It is believed that around 100 countries are exploring and experimenting with the use of CBDCs. For example, in the Bahamas, the 'sand dollar' (their own domestic CBDC) has been in use for over a year now; in the case of China, e-CNY (the digital renminbi/yuan) is being used in more than 20 cities throughout China and continues to progress with more than a hundred million individual users and billions of yuan in transactions.
How Can You Buy Cryptocurrency in India?
After the State Bank of India (SBI) banned crypto exchanges from receiving funds on its UPI platform in 2021, Indian crypto investors began to look for workarounds for trading cryptocurrencies. Up to 60-80% of all transactions occur through such methods as P2P transfers, spot trading, and WhatsApp or Telegram groups.
And even after the Supreme Court overturned the ban and most of the leading exchanges are seeing an increase in buying activity, most users still prefer P2P banking to deposit/withdraw Indian rupees.
Some crypto platforms in India are well-established, while others are struggling with difficulties. For instance, the users of the Indian cryptocurrency exchange WazirX, linked to the world's largest digital currency exchange Binance, are actively looking for new ways to deposit their cryptos to other exchanges. This comes days after the Enforcement Directorate (ED) said it had frozen bank balances belonging to the digital platform as part of its investigation into suspected violation of foreign exchange regulations. India's finance minister has cautioned investors about cryptocurrency as ED investigates a number of crypto exchanges and freezes the assets of some trading platforms.
An Alternative Way to Buy Crypto in India
In addition to crypto platforms, you can buy cryptocurrency in India via instant cryptocurrency exchanges such as StealthEX. It is a service providing non-custodial cryptocurrency exchanges. You do not have to create an account or disclose any personal information to use this platform.
Moreover, users do not store the funds on StealthEX – the exchanges are done wallet-to-wallet. No upper limits for the exchanges processed via StealthEX – you can exchange as much as you want. As for the minimum amounts, you will only need to have enough to cover the network fees.
The Easiest Way to Buy Bitcoin with Credit Card
Just go to StealthEX. Open the «Buy» crypto window instead of the automatically loaded «Exchange».
Then select fiat currency and choose the cryptocurrency that you want to buy. For example, USD to BTC.
Enter your crypto wallet address.
Agree with the Terms of Service of StealthEX. When buying crypto for the first time you will need to confirm your identity and enter data requested by the Mercuryo system. Once all the provided information will be confirmed, you will be able to purchase crypto without passing this procedure again.
Send in the fiat and wait for your purchase to go though!

Follow us on Medium, Twitter, Telegram, YouTube, and Reddit to get StealthEX.io updates and the latest news about the crypto world. For all requests message us via [email protected]
The views and opinions expressed here are solely those of the author. Every investment and trading move involves risk. You should conduct your own research when making a decision.
You are more than welcome to visit StealthEX exchange and see how fast and convenient it is.
Bitcoin
buy Bitcoin
how to buy
how to buy crypto
India
Recent Articles on Cryptocurrency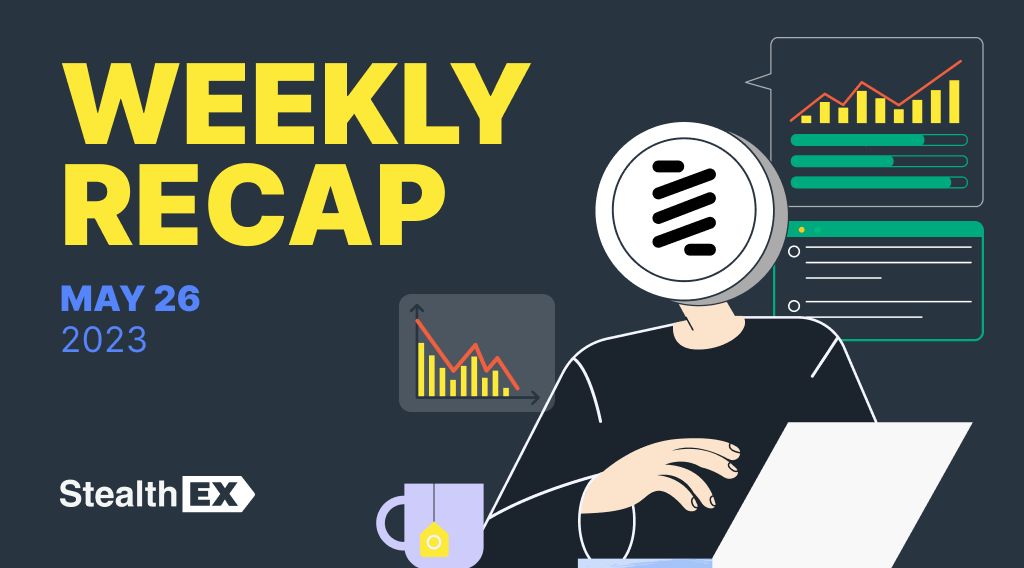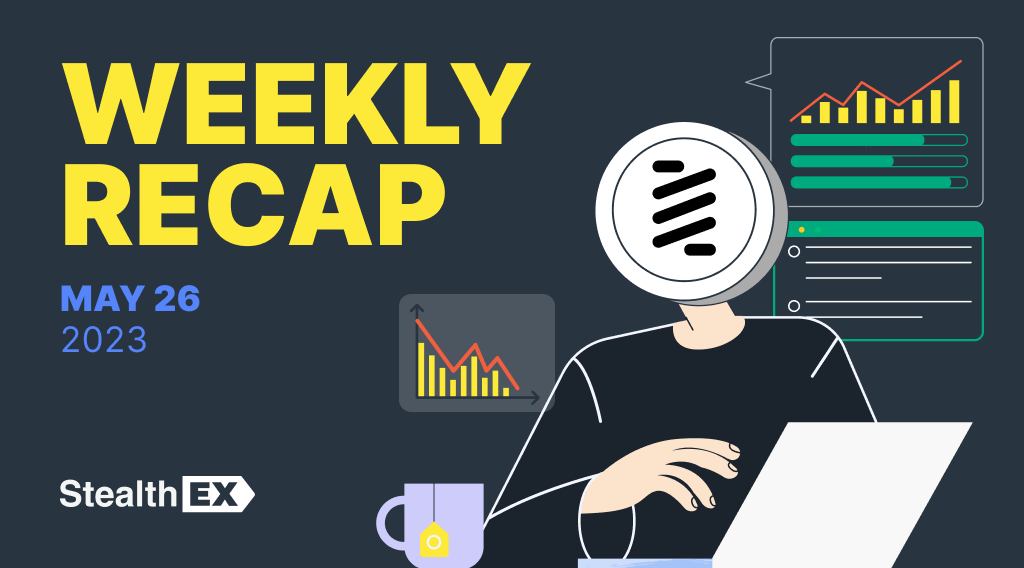 May 26, 2023
Crypto World
Review of the Crypto Market: May 26, 2023
Dive into the crypto market's weekly trends: get the detailed analysis and major news for May 20-26, 2023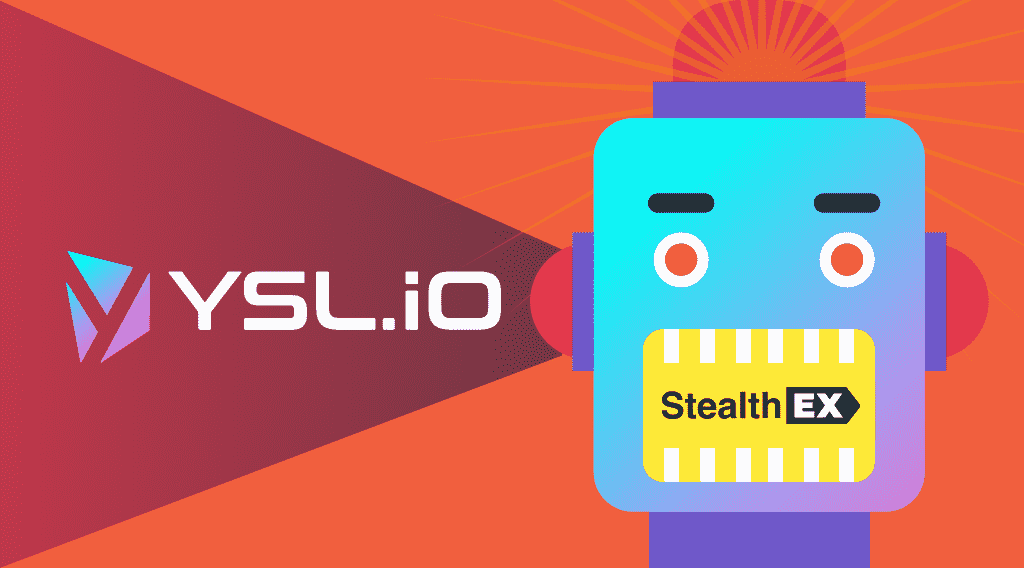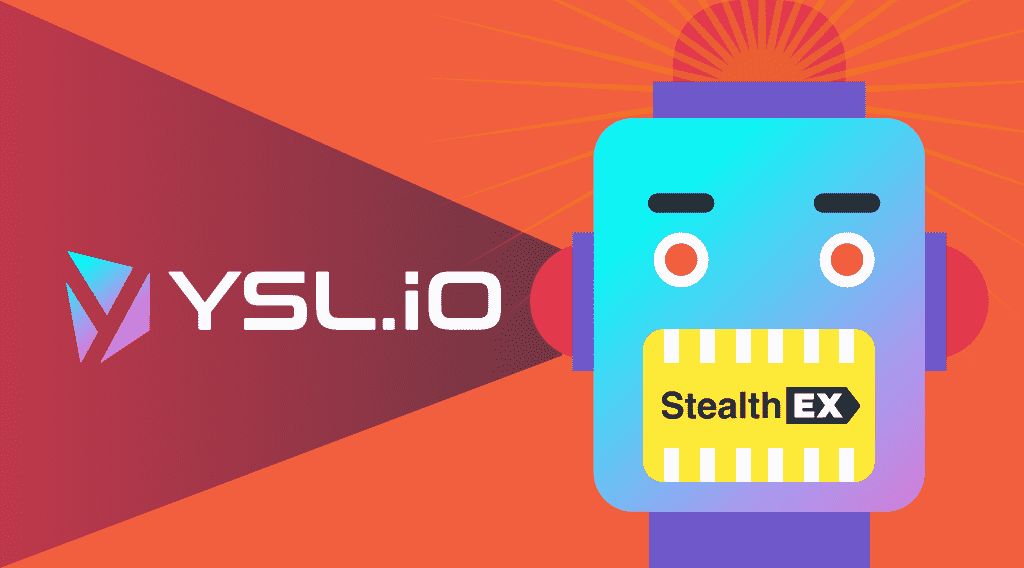 May 25, 2023
Our News
StealthEX Has Been Integrated into ChainZap by YSL.IO
Instant crypto exchange StealthEX partners with DeFi 3.0 protocol YSL.IO for seamless integration into ChainZap