How to Buy THETA Coin: A Step-by-Step Guide
May 3, 2023
How to Buy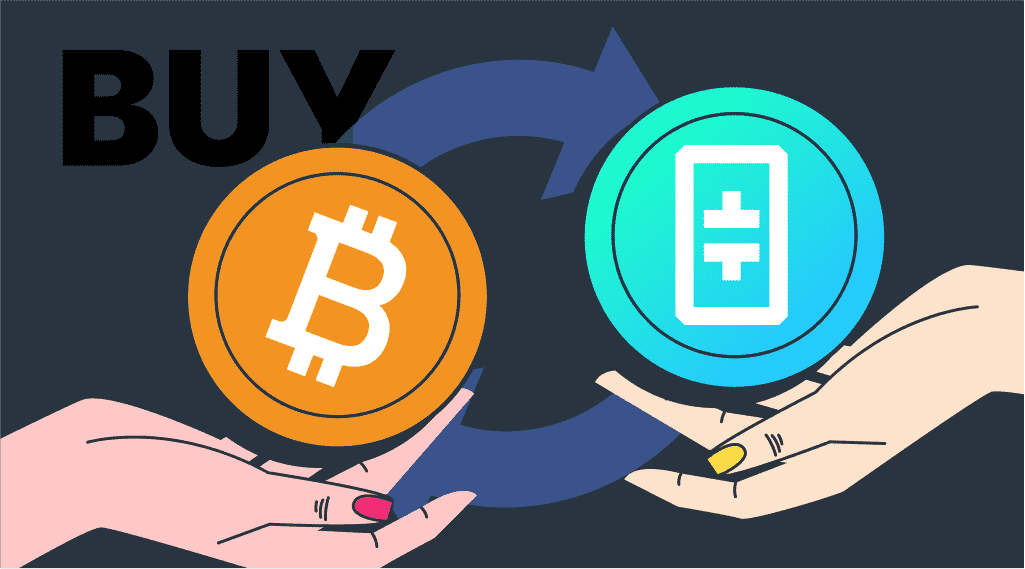 A range of innovative DeFi projects has filled the majority of places in the top 100 rating of cryptocurrencies, and some of them were created with specific purposes in mind. Number 47 is occupied by Theta. Theta Network blockchain allows it to build decentralized app layers that serve specific functions such as peer-to-peer streaming, live sports broadcasts, education, conferencing, television and movies, and more. But the main goal of Theta Network is to decentralize streaming services. Let's take a closer look at Theta blockchain and how to buy THETA coin.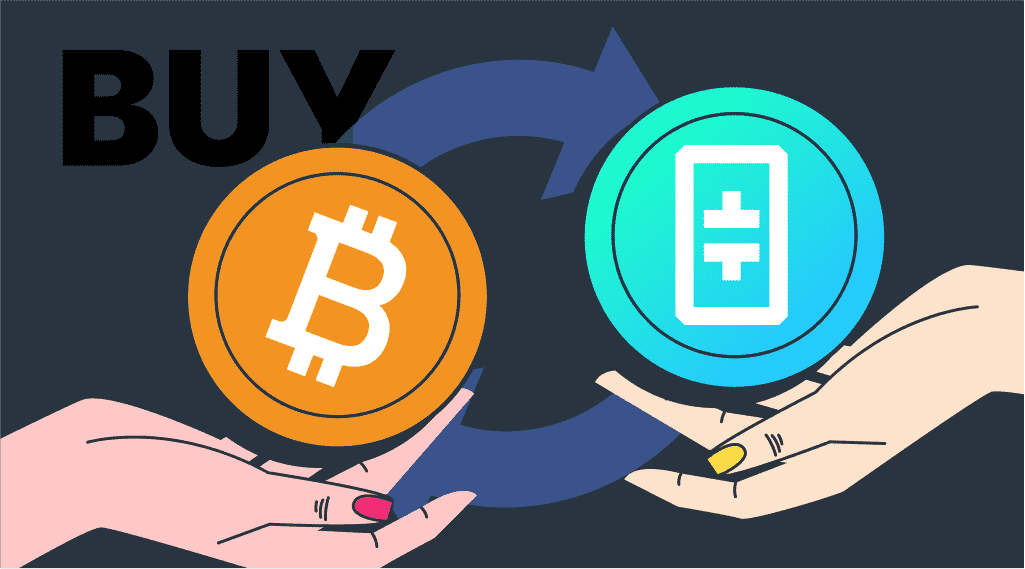 Where to Buy Theta Token?
There are many exchanges where one can buy THETA crypto, and StealthEX is one of the safest options. This platform offers users to get THETA crypto with no extra fees and with the best floating and fixed rates. This cryptocurrency is always freely available for purchase via StealthEX.
How to Buy THETA Coin?
Just follow the guidelines below. Let's imagine you want to exchange BTC for THETA. To make an exchange, you need to take a few simple steps.
First, you should choose Bitcoin in the left drop-down list. Then choose Theta in the list of coins on the right.
After setting the pair it is necessary to enter the amount of BTC you want to exchange. Here you will see the estimated amount of THETA coin that you will receive after the exchange.
Now, when everything is set, press the Start Exchange button and you will be taken to the next page.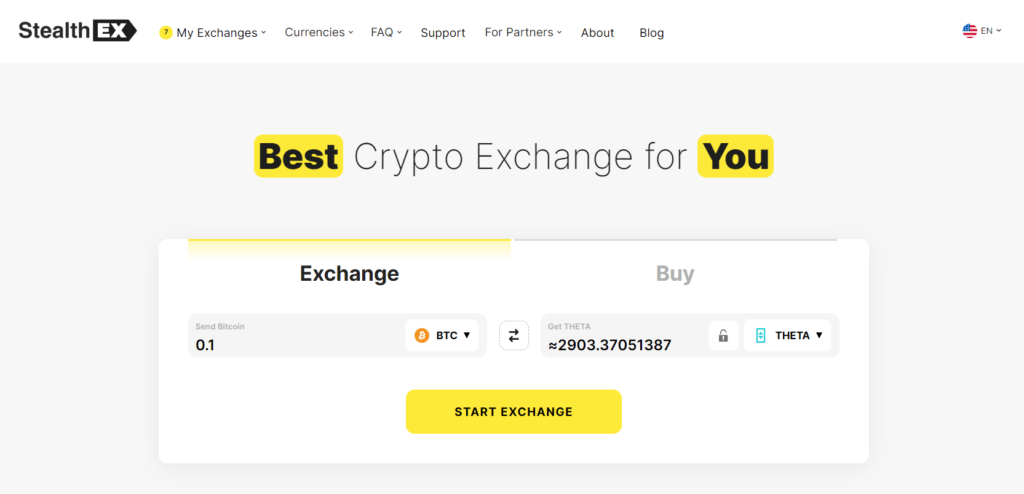 In the second step, you need to provide the THETA coin recipient address. The recipient address must match the crypto you are going to receive. Remember to double-check the information you enter prior to the exchange as the transaction you make cannot be canceled.
As soon as you have carefully checked all the details, you can press the Next button and you will be redirected to the Confirmation page.
Here you can revise the address provided and the amount of THETA token you will receive. Don't forget to read and check the Terms of Use and Privacy Policy box. Without checking the box you will not be able to continue the exchange.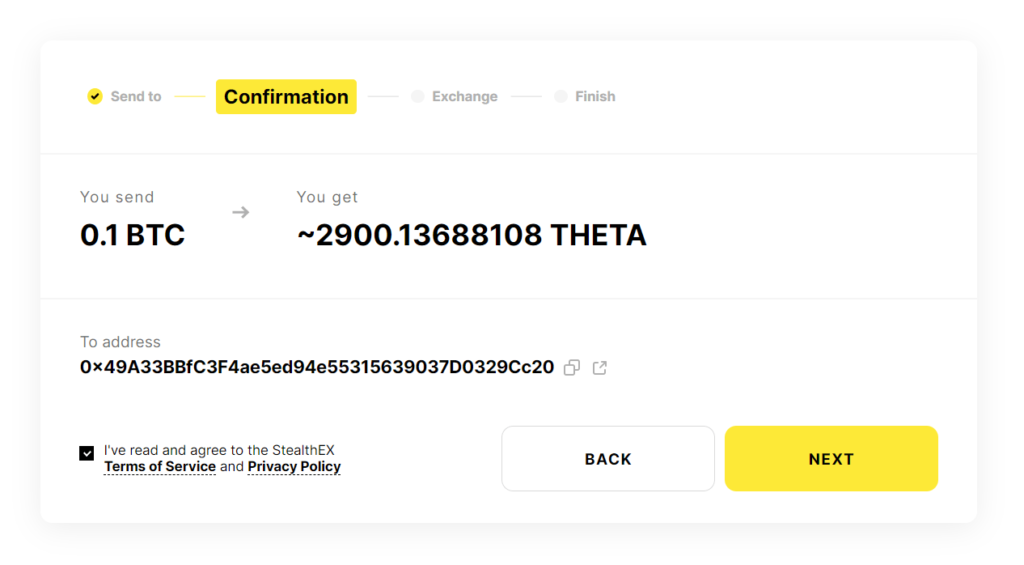 Pressing the Next button you will be redirected to the Exchange page.
At first, you will see the address where you need to send your Bitcoin to continue the exchange. StealthEX will also provide you with the exchange ID. It will allow you to keep all the information about the swap. It is recommended to save your exchange ID or the link to your exchange.
Theta Token Exchange Statuses
After sending BTC coins to the shown address, the information on the Exchange page will be renewed automatically. The Exchange page has several statuses that will change during the time of the exchange.
The first status is Awaiting deposit.
The following status is Confirming. This means that StealthEX is confirming the transaction you made.
The next status is Exchanging. During this time the exchange is being made.
Then the status will be changed to Sending to your wallet. This indicates that there are just a few minutes until you receive your THETA token.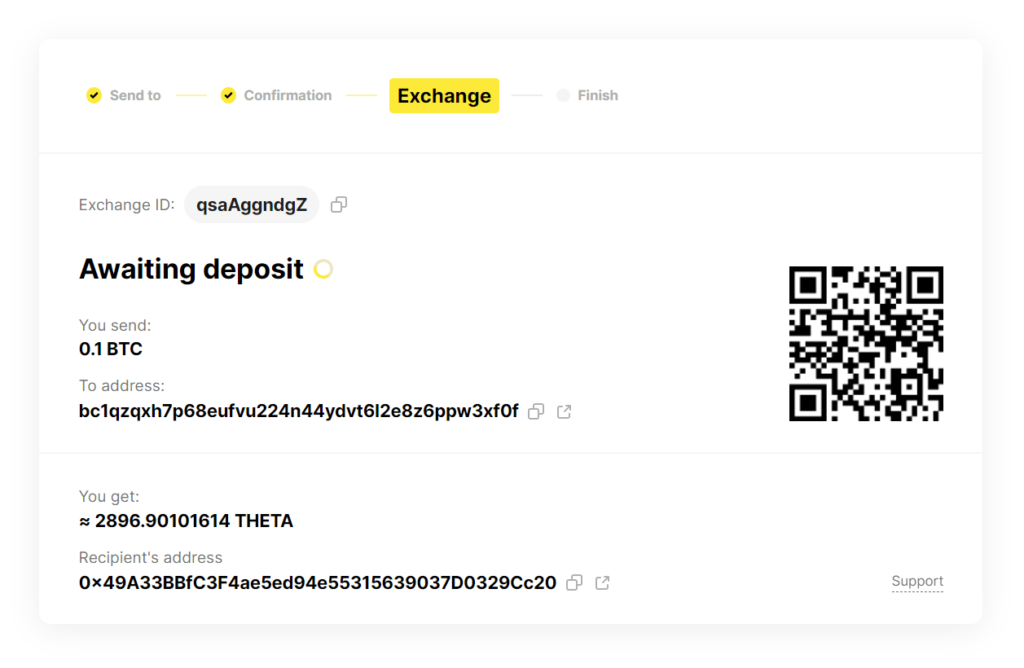 Finally, you will be redirected to the Finish page. This shows that the exchange has been successfully made and you will receive crypto to the address provided. To be sure that THETA crypto was sent to your wallet you can also use the Output hash shown on this page and check it in the blockchain list of transactions.
From here you can either create a new exchange on StealthEX or leave the page and check your THETA crypto wallet to be surprised at how fast you get Theta coin sent to your address. Usually, the process is quite rapid so you won't need to wait long: THETA swaps are processed in a matter of minutes. 
Now that we've sorted out how you can buy Theta token via StealthEX, let's take a closer look at THETA features and what it brings to the vast crypto space.
Where Video Streaming Begins
Theta seeks to support the operation of a decentralized video streaming platform across a global network of computers. Geographically dispersed operators known as content delivery networks (CDNs) are now paid for providing end-user video stream material.
The blockchain of the Theta Network can be used as a foundation for decentralized apps to be created. Examples include tools for distributing royalties and crowdsourcing platforms.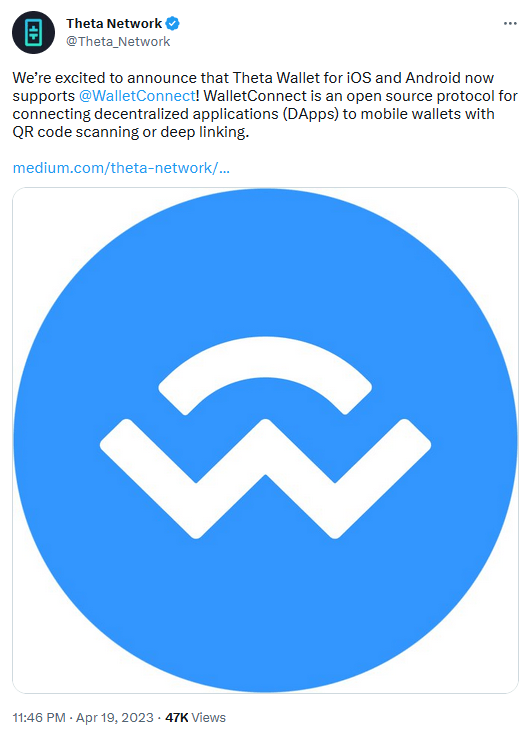 Additionally, Theta has developed a micropayment mechanism for online video streaming that allows users and content producers to send and receive THETA through the official wallet app that now supports the WalletConnect protocol.
Theta Network also continues its development through a series of partnerships, including ABS-CBN, the Philippines leading content provider.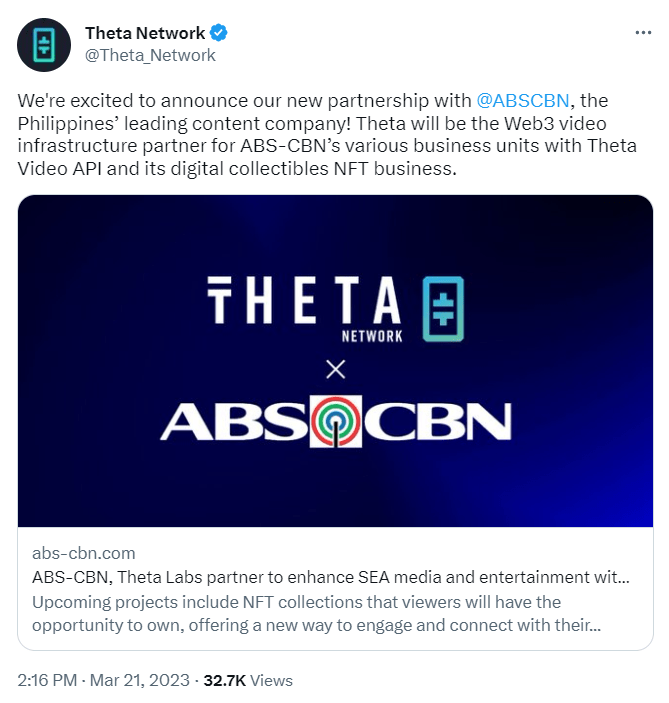 Transforming Video Networks with PoS Tech
Theta Labs found that a Proof-of-Stake (PoS) blockchain will best meet the transaction throughput, storage requirements, and need for rapid consensus requirements of a video streaming network. The Byzantine Fault Tolerance (BFT) mechanism on the Theta blockchain aims to provide the same level of network security as Ethereum or Bitcoin while validating many more transactions per second. Three different participant kinds can be found in Theta Network:
Enterprise Validator Nodes: Organizations that stake THETA tokens in exchange for network transaction processing power. Samsung and Google are two of the current Validator Nodes.
Users who do tasks to ensure the accuracy of the transaction blocks given by the Enterprise Validator Nodes are known as Guardian Nodes.
Guardian Nodes: Users who conduct work to guarantee the accuracy of the transaction blocks presented by the Enterprise Validator Nodes.
How It All Began — Evolution of a Decentralized Video Giant
Theta token and the blockchain made their debut on Medium in November 2017. Sales of Theta tokens as an ERC20 token on Ethereum started in January 2018 and were co-founded by Mitch Liu and Jieyi Long. Theta Network released its own mainnet 1.0 in March 2019.
Theta's mainnet 2.0 introduced the peer-to-peer 'EdgeCast' technology, which increased the Theta Edge Node Network's functionality. The ability to record live video, encode it in a real-time cache, and transmit live stream video data to consumers anywhere in the world is made possible by this wholly decentralized technical stack. The project claims to have built an edge network with no centralized servers or services, operated by thousands of community members.
Theta's Mainnet 3.0 was made available in July 2021. The effort aims to significantly increase platform user engagement and retention. Theta introduced smart contract capability. Utilizing smart contracts on the Theta network, for instance, might enable completely digital asset ownership, innovative payment and consumption patterns, transparent royalty distributions, and unreliable crowdfunding platforms.
THETA Token: Unleashing Theta's Potential
One billion Theta tokens are available overall. Each ERC20 Theta token holder receives 1:1 native Theta tokens on the new blockchain upon the mainnet activation. The quantity of Theta on the native blockchain is similarly set at 1 billion, indicating that no additional Theta tokens will ever be created. Some of the top investors in Theta Network include ZMT Capital USA, RootsCap China, Origin Group, and ONEBOAT CAPITAL.
The nodes must stake THETA tokens in order to help power the blockchain, produce blocks and vote on changes. Validator Nodes are required to stake a minimum of 10,000,000 THETA while Guardian Nodes need to only stake 100,000 THETA. Voting power is determined by the amount of THETA staked.
When it comes to THETA crypto price, in April 2021, THETA coin reached its all-time high of $15.90. Many experts promise that THETA token will rise in price again, with some estimating that by 2030, the cryptocurrency may cost as much as $21 per coin.
We'd like to remind you that if you're looking for the best exchange for Theta token or simply want to buy THETA coin right away, you can do it via StealthEX. Our users can purchase cryptocurrencies using fiat and we still offer the opportunity to buy digital assets at fixed rates.

Make sure to follow StealthEX on Medium, Twitter, Telegram, YouTube, and Publish0x to stay updated about the latest news on StealthEX.io and the rest of the crypto world.
Don't forget to do your own research before buying any crypto. The views and opinions expressed in this article are solely those of the author.
crypto swap
exchange cryptocurrency
how to buy crypto
THETA
Theta Network
Recent Articles on Cryptocurrency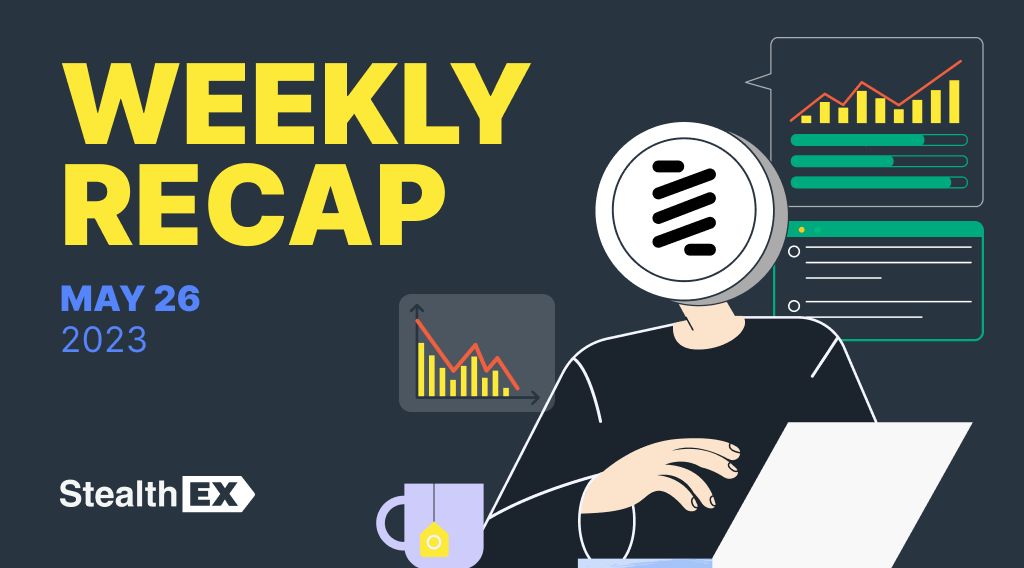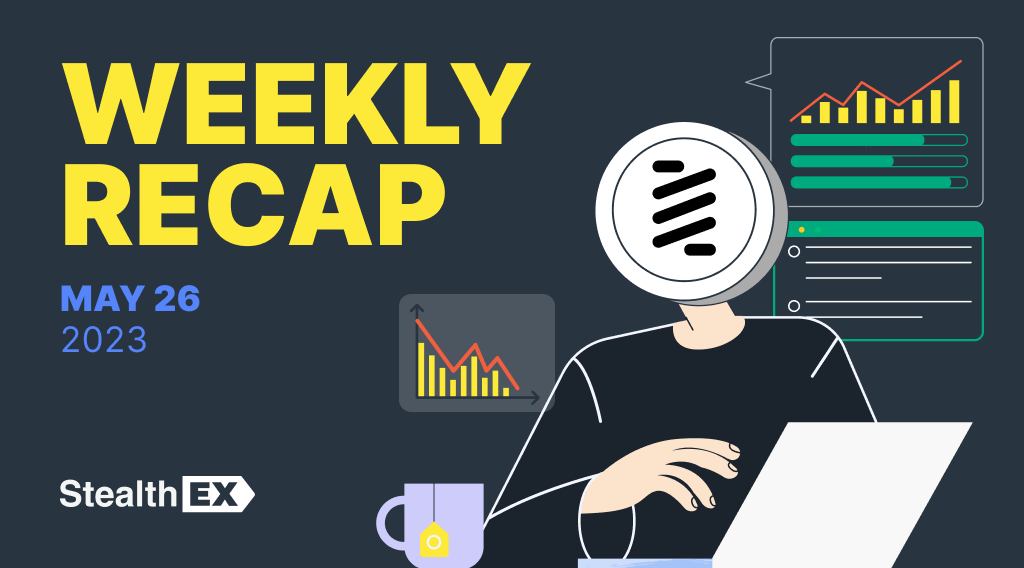 May 26, 2023
Crypto World
Review of the Crypto Market: May 26, 2023
Dive into the crypto market's weekly trends: get the detailed analysis and major news for May 20-26, 2023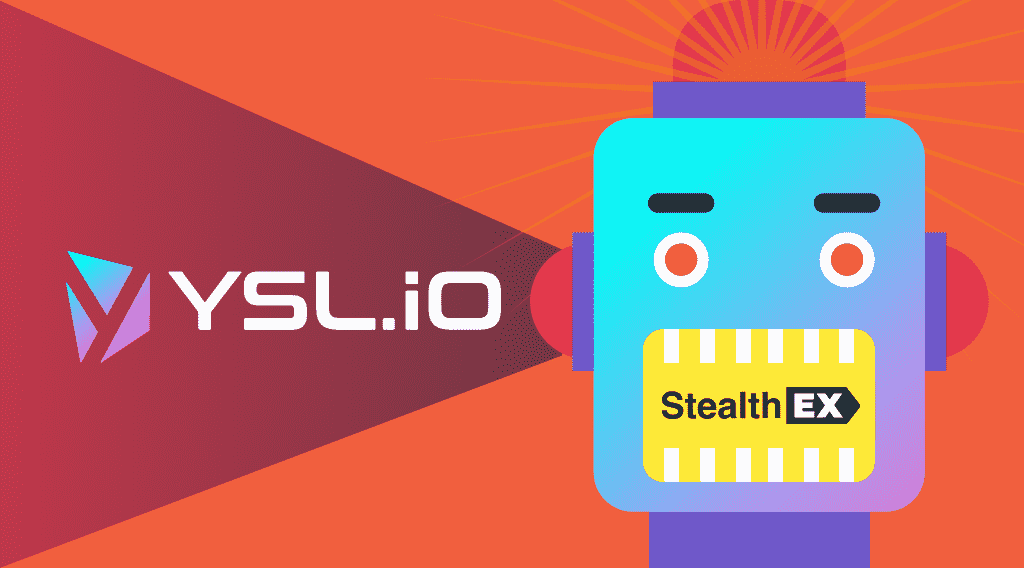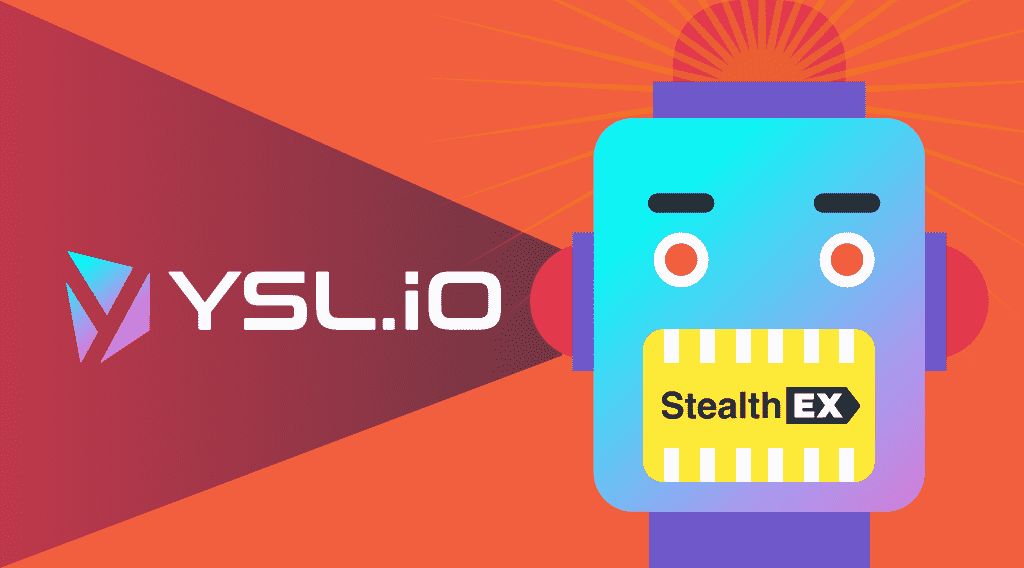 May 25, 2023
Our News
StealthEX Has Been Integrated into ChainZap by YSL.IO
Instant crypto exchange StealthEX partners with DeFi 3.0 protocol YSL.IO for seamless integration into ChainZap