IOTA Price Prediction 2030: What Will Happen to IOTA Coin?
November 21, 2022
Price Prediction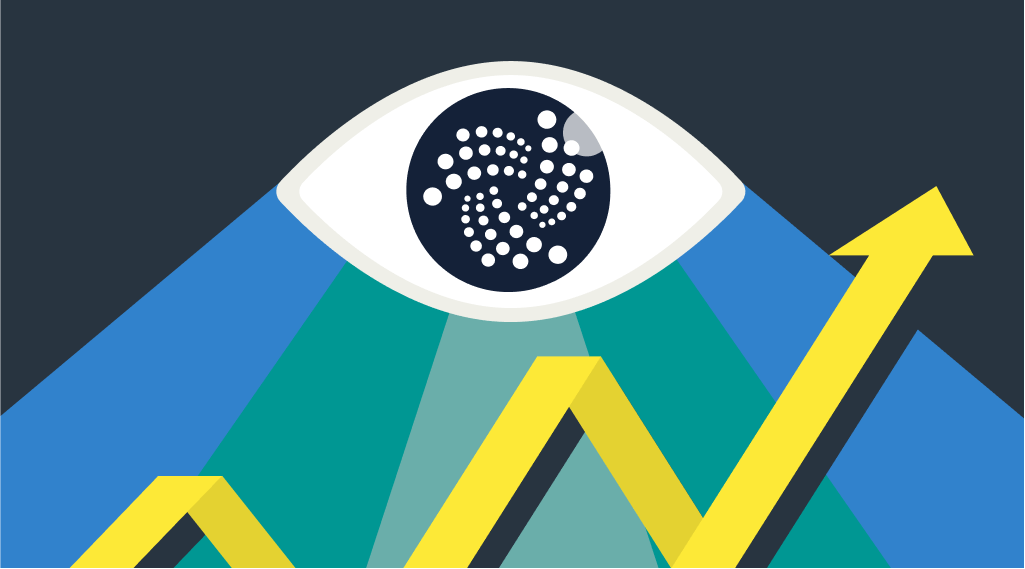 The global future economy is still just a mirage that's hovering in the distant future. At the moment, the world is going through a new cycle of economic crisis. However, if we think about the digital future, what will it be like? What will companies in the new era look like? Many blockchains try to predict this, and we have seen a number of projects that are trying to solve complex business and scalability issues of tomorrow. One of these futuristic companies might be IOTA. How will this network develop? Read more about IOTA price prediction 2025-2030 in the new StealthEX article.
| | | |
| --- | --- | --- |
| Current IOTA crypto price | IOTA price prediction 2023 | IOTA Coin price prediction 2025 |
| $0.2234 | $0.32997 | $0.68993 |
IOTA empowers businesses to build solutions with its open-source tech stack. Its products and solutions solve specific industry problems and offer a broad range of functionalities to users, while its series of frameworks make it easy to tailor business solutions across different verticals.
IOTA Price Prediction 2025-2030
TechNewsLeader IOTA Coin Price Prediction
TechNewsLeader experts think that IOTA crypto is going to steadily rise in price in the next 9 years, and by the year 2031, IOTA will be traded at a price level of $7.18 (+3,113%) per coin as an absolute minimum. The website experts state that already in 2025 IOTA price will go up to $0.8 (+258%). Additionally, TechNewsLeader claims that in 2027, IOTA coin will cost from $1.61 (+620%) to $1.95 (+772%) on average.
PricePrediction.net IOTA Price Prediction 2025
PricePrediction.net analytics have painted approximately the same picture for the crypto coin. They believe that IOTA's earning potential is +47% in one year and +562% in five years. Based on their forecasts, the estimated average IOTA price in 2025 will be around $0.69 (+208%). At the end of 2031, the maximum IOTA crypto price may reach $7.17 (+3,109%).
DigitalCoinPrice IOTA Price Prediction 2030
DigitalCoinPrice is careful in its predictions about the future of MIOTA. The website's experts believe that in 2025, the maximum IOTA crypto price can only reach $0.63 per coin (+182%), while in 2030, it will reach a higher price level with a maximum of $1.59 (+611%). Their average coin price predictions are even less optimistic.
Long-term forecasts for IOTA crypto are positive, and it can be further noted that all the predictions don't take into consideration the Bitcoin cycles that used to take place every four years. These are usually accompanied by a major bull run and market hype. There might be a chance that a certain coin will reach its forecasted price long before it's predicted. Generally, IOTA's predictions across different websites vary from $2.79 (+1,148%) to $9.847 (+4,307%) by the end of 2025.
IOTA Coin Price Chart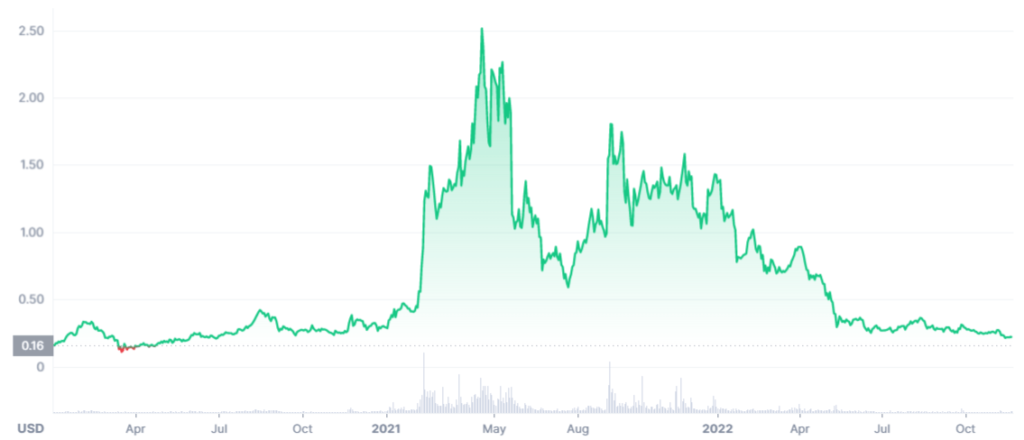 | | |
| --- | --- |
| Current Price | $0.2234 |
| Market Cap | $620,839,280 |
| Volume (24h) | $8,926,529 |
| Market Rank | #63 |
| Circulating Supply | 8,926,529 IOTA |
| Total Supply | 2,779,530,283 IOTA |
| 7 Day High / Low | $0.2396 / $0.1967 |
| All-Time High | $5.69 Dec 19, 2017 |
Source: CoinMarketCap, 21 November 2022
IOTA Coin Price Technical Analysis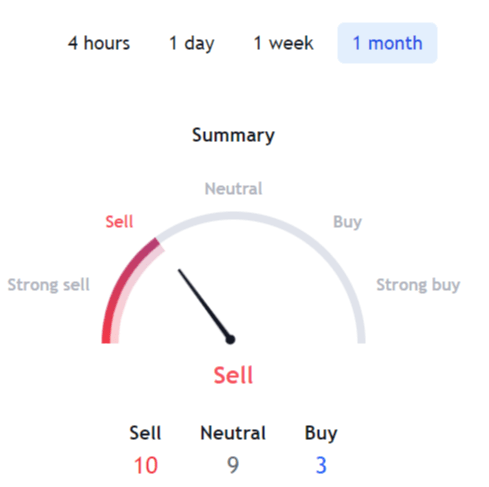 Source: Tradingview, Data was taken on November 21, 2022.
What Is IOTA Crypto?
IOTA is a green, decentralized and open-source digital infrastructure. It is built on the IOTA Tangle, an open, feeless, and highly scalable distributed ledger protocol, designed to support frictionless data and value transfer. IOTA is designed to be the most reliable distributed ledger technology (DLT) for Web3 applications and digital economies. IOTA is a smart contract platform designed to handle payments and other transactions between physical devices that are connected to the internet. The cryptocurrency token MIOTA used by the IOTA platform to facilitate transactions.
Additionally, IOTA can be used for secure data transactions without having to buy or hold cryptocurrency. This distinguishes IOTA from other blockchains or DLT protocols and is a strong economic advantage for companies that want to benefit from a DLT but are concerned about cryptocurrency. Instead of a token fee, in some cases IOTA requires a deposit of tokens to secure data on the main ledger. This deposit will be returned in full when the issuer 'archives' the data.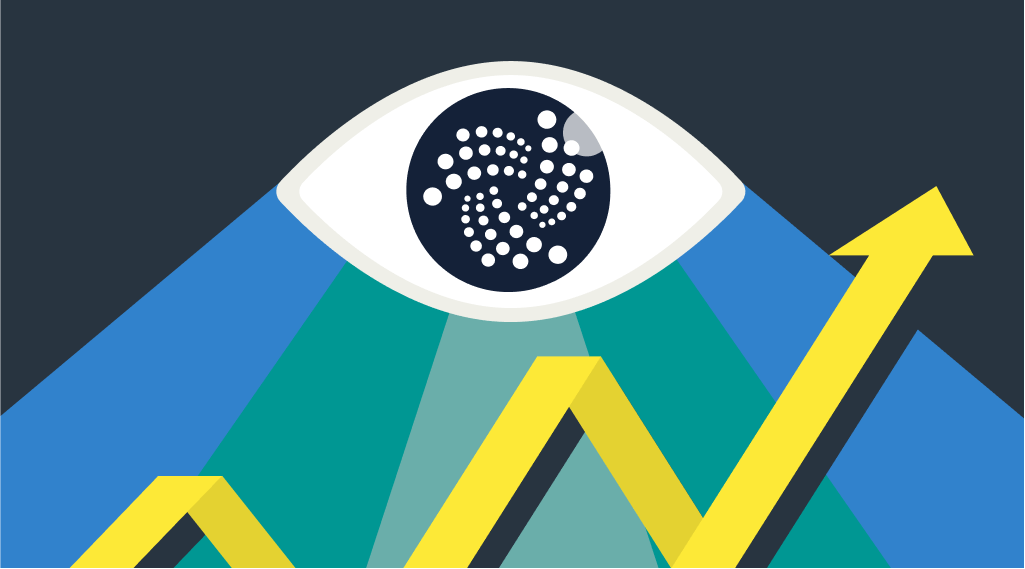 No Fees in a Permissionless and Leaderless Platform
The main characteristics of the platform are unique. It can be seen as frictionless, permissionless, and leaderless. IOTA's protocol is free of transaction fees, so it will never cost more to carry out a transaction than the actual value of that transaction. IOTA protocol also allows the separate transfer of data and value, so that network participants can execute data transactions without needing to attach a value to it. The number of held IOTA tokens will not decrease; instead, by holding IOTA tokens the owner secures prioritized transactions in case the network reaches capacity limits in the future.
The absence of transaction fees means that data and value can be transacted for low to no costs. Data-related functions of the IOTA network are accessible to everyone. In the case of complex smart contract ecosystems, IOTA enables a native interconnectivity of those systems and their tokens, without the need to pay for risky bridge services.
Additionally, IOTA's permissionless solution means there are no gatekeeping third parties paid to validate transactions and secure the integrity of the ledger. Anyone can use the infrastructure without having to pay someone for it or asking for permission from gatekeepers. IOTA is also leaderless: its consensus doesn't rely on a single or a few selected network participants. Instead, every node in the network reviews passing transactions and raises a flag in case of an anomaly, triggering other participants to vote on the potential conflict.
IOTA Features
The IOTA platform offers a number of other features, including:
Security. IOTA secures data with the Tangle's state-of-the-art cryptography: all transactions are conducted using safe cryptographic encryptions.
Stability and scalability. IOTA is highly scalable, with virtually no limit to the number of devices communicating on the Tangle. Unlike other architectures that process transactions one after the other in packages/blocks, IOTA's Tangle technology provides parallel processing where transactions can be processed simultaneously. This enables IOTA to process over 1000 transactions per second.
Open-source. There is no requirement to enter into any dependency with the IOTA Foundation to benefit from the capabilities of IOTA technology and to contribute to the IOTA network. The network and related frameworks can be used without the consent of anybody. All software by the IOTA Foundation is open source, to be reviewed and improved by a community of developers.
Control. IOTA provides frameworks like IOTA Streams and IOTA Identity to grant access to immutable data to specific parties, and allow participants to verify data authenticity without having to go through central intermediaries.
Lightweight. The hardware/processor requirements for the nodes are very modest. On the client side, we offer libraries down to the C-language. This enables a broad range of device types to connect to the Tangle. IOTA does not rely on Proof-of-Work consensus, hence the energy consumption of each device is very low, which enables the protocol to run on small single-board computers and edge devices.
Flexibility. IOTA can be used as either a public ledger (permissionless) or a private ledger (permissioned), it provides flexibility by offering both a public and a private Tangle, in which each transaction takes place in its own consortium or on-premise environment.
IOTA Use Cases
One of the most important things for any blockchain solution is its potential use cases. This is also true for IOTA. Whenever it comes to securely sharing or exchanging data and assets, IOTA can be used as the trust layer and underlying protocol. To verify data sources, documents, contracts, identities, and official certificates, the IOTA protocol automatically provides the security and trust that would otherwise rely on third parties.
DLT also offers transparency in the origin of materials or products. The fact that every step in a chain can be documented in a non-manipulable way creates trust in a company's products. The entire supply and manufacturing chain of products can be tracked and traced without gaps. Thanks to its architecture, IOTA also offers many other use cases and new business opportunities: unique identification of people and machines, micropayments, secure globally available transactions in real-time, and more.
One of the main areas of IOTA application is the Internet of Things and smart homes. The network can be used in smart cities, transport, mobility, global trade, and supply chains. All these areas will undoubtedly become crucial in the new digital economy. Since 2018, IOTA has already partnered with several major businesses, including Volkswagen, MOBI, Fujitsu, Topocare, Jaguar Land Rover, and others.
Moreover, the IOTA Foundation has not been idle and has been heavily promoting and working on the crypto project, trading the coin on several exchanges, welcoming audits, and joining the Touchpoint Open Builders Program. With so much going on, the network seems to grow, heading into the not-so-distant future.
Where to Buy IOTA Coin?
StealthEX is here to help you buy IOTA crypto. You can do this privately and without the need to sign up for the service. Our crypto collection has more than 600 different coins and you can do wallet-to-wallet transfers instantly and problem-free.
How to Buy IOTA Crypto?
Just go to StealthEX and follow these easy steps:
Choose the pair and the amount you want to exchange. For instance, BTC to IOTA.
Press the "Start exchange" button.
Provide the recipient address to transfer your crypto to.
Process the transaction.
Receive your crypto coins.

Follow us on Medium, Twitter, Telegram, YouTube, and Reddit to stay updated about the latest news on StealthEX.io and the rest of the crypto world.
Don't forget to do your own research before buying any crypto. The views and opinions expressed in this article are solely those of the author.
crypto price prediction
IOTA
MIOTA
price analysis
price prediction
Recent Articles on Cryptocurrency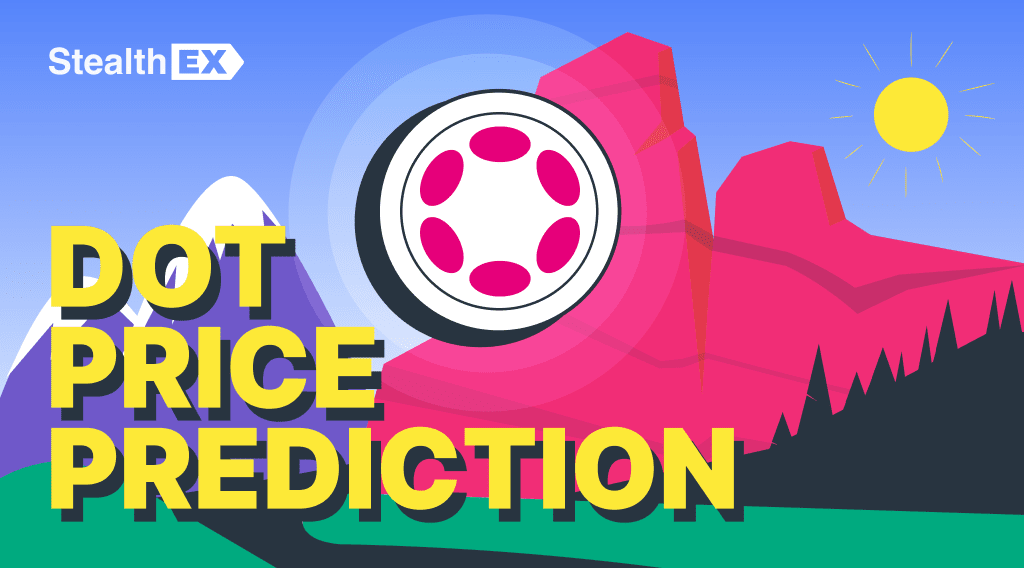 November 29, 2023
Price Prediction
Polkadot (DOT) Price Prediction: Will DOT Coin Reach $1000?
According to the long-term Polkadot price prediction by the end of 2030, the DOT price may rise to $195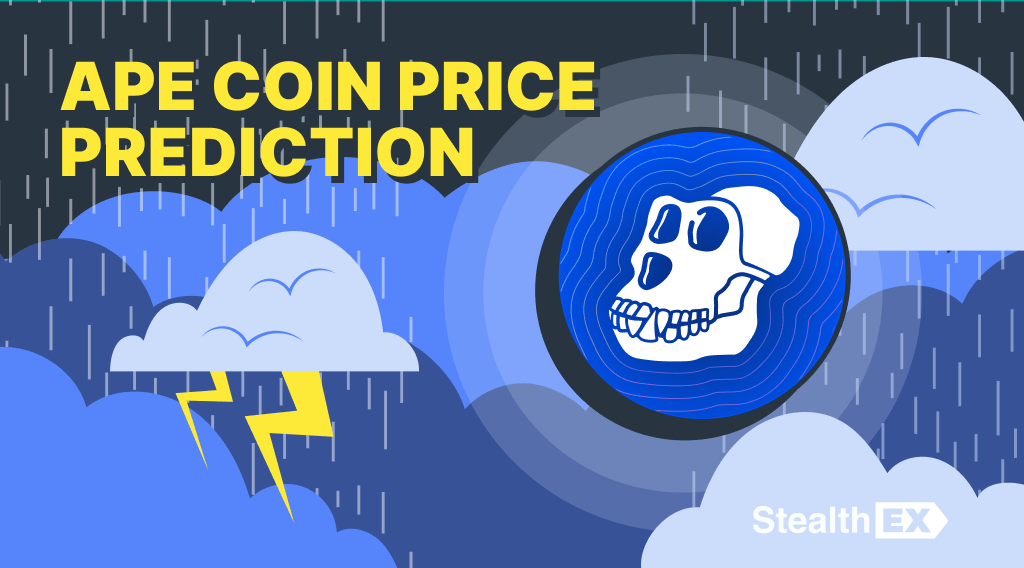 November 29, 2023
Price Prediction
ApeCoin Price Prediction: Is APE Coin a Good Investment?
According to the long-term ApeCoin price prediction by the end of 2030, the APE price may rise to $250