Monero Unmasked: Privacy & Untraceability in the Crypto World
April 25, 2023
Crypto World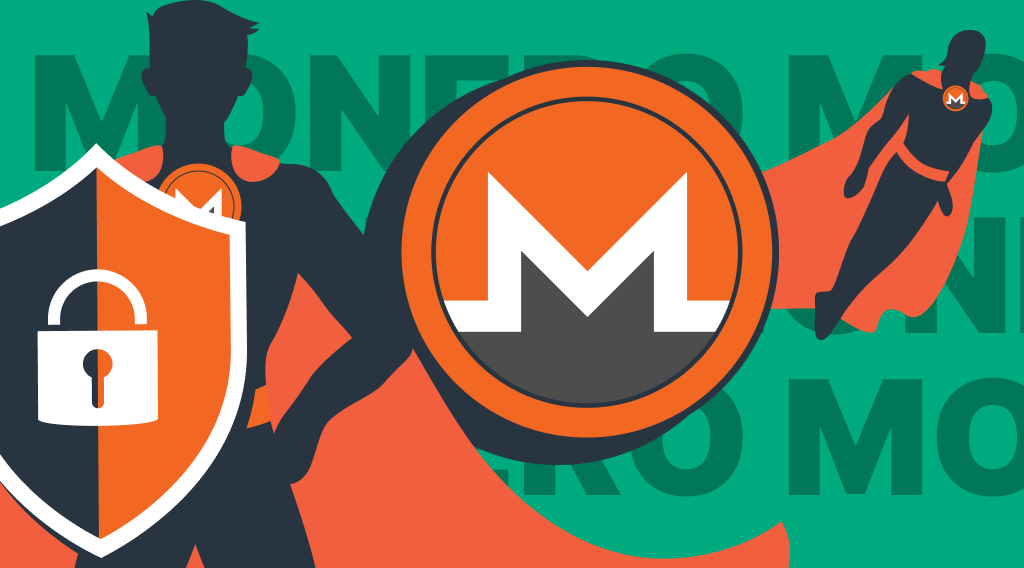 The world is becoming less and less private, not only in the real world but also crypto sphere. Most blockchains are ultimately traceable; anyone can trace them back to their genesis. However, there are so-called privacy coins, which give a greater dose of anonymity. The largest project of this nature is Monero (XMR), which we'll focus on in our guide today. We'll explain what Monero is, how it works, its privacy features, and whether it is traceable. At the very end, we'll take you step-by-step through buying XMR. So, let's get started!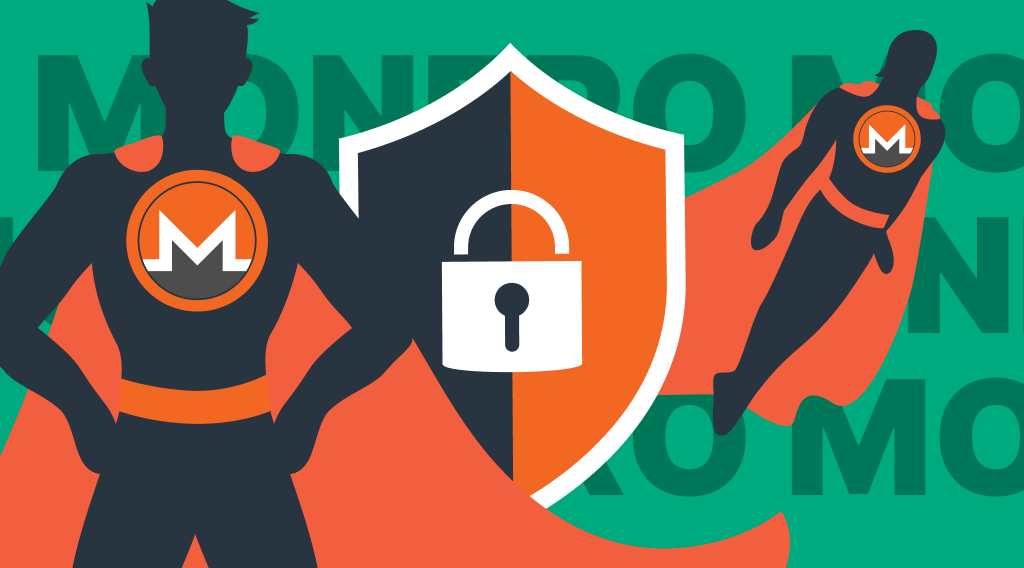 What Is Monero? A Quick Introduction to XMR
Monero was originally called BitMonero and was created in April 2014 as a Bytecoin (BCN) hard fork. Monero will have a total supply of 18.4 million XMR, but there is no actual maximum supply (number of coins) since Monero will continue to emit 0.6 XMR each block indefinitely in a process known as "tail emissions," in order to keep miners an incentive to run the network. XMR does not have a maximum supply. It is, however, a disinflationary cryptocurrency, which indicates that the XMR inflation rate is decreasing over time while remaining positive.
The average block time in Monero is about 2 minutes. Still, it is not constant and depends on network traffic, as does the size (capacity) of the transaction block, which is ready for future expansion of the amount of accepted data. Monero is famous for its highly developed community, which includes more than 200 active developers.
Monero vs. Bitcoin and Other Cryptos: Differences
So what makes Monero different from other cryptocurrencies? Monero (XMR) is an open-source project belonging to a group of private coins that provides users privacy. Monero is currently considered the most anonymous digital currency.
Like most other crypto assets, it is based on blockchain technology, a distributed and decentralized record of transactions. However, in the Monero blockchain, the addresses (public keys) of those transacting with XMR are hidden. With the help of the so-called RingCT, it is also possible to hide the value of transactions, making Monero completely anonymous and immune to censorship. 
And what is the difference between Monero and Bitcoin? Monero is completely anonymous, while Bitcoin is pseudo-anonymous. Both projects are Proof of Work; however, BTC is mined using ASIC miners with the SHA-256 algorithm, while XMR can be mined using GPU graphics cards with the CryptoNightV8 algorithm, among others.
Monero has a faster block time (about 120 seconds) than Bitcoin, about 10 minutes. Monero's block time and block size are not fixed and may vary. Bitcoin has a limited supply of 21 million coins, so it is a deflationary cryptocurrency. Monero does not have a limited number of coins, and inflation is occurring.
How Does Monero Privacy Work? Is Monero Traceable?
XMR provides full anonymity of transactions through a cryptographic mechanism called a ring signature. Its implementation is RingCT. Monero's privacy mechanism is often compared to dancing on a dance floor among people with masks on their faces – none of the dancers are sure who was on the dance floor.
The same is true with Monero – both the path of a transaction and its value are not traceable since each operation is a series of transactions, making it impossible to trace, just as is the case with Bitcoin mixers.
What's more, even if a particular Monero address doesn't make any transactions, it is constantly active on the network (metaphorically speaking: everyone dances with everyone, in addition without seeing each other's faces), making Monero the most advanced private coin that currently exists.
Monero's privacy features consist of the following:
RingCT hides the amount of the transaction.
Ring Signature protects the sender by "obscuring" the output address.
Stealth address (One-time Address) ensures that the recipient's address is not registered on the blockchain.
Dandelion++ is responsible for hiding the device's IP from which the transaction goes.
Monero developers also plan to implement the Invisible Internet Project (I2P) network protocol so that not only will Monero transactions and users be anonymous, but "spies" won't be able to tell if a user has an XMR address and is a member of the network.
Monero Mining: How to Mine XMR Coins?
XMR is a Proof of Work consensus algorithm-based cryptocurrency that can be mined. So, how to mine Monero? What are hardware requirements?
Monero is based on the CryptoNightV8 algorithm. As a result, it can be mined via graphics cards (GPU), smartphones, or even web browser extensions or JS scripts embedded in the code of websites.
Monero developers are also keen to maintain decentralization, so XMR is ASIC-proof (ASIC-proof) for mining. Although Bitmain has created a miner for it, the Antminer X3 model, it is impossible to mine Monero with it. Cryptocurrency has undergone a hard fork, which resulted in a cryptographic algorithm change and the creation of new cryptocurrencies: Monero Classic (XMC), Monero Zero (XMZ), and Monero Original (XMO). Currently, the Monero team changes the algorithm every six months.
During one of the hard forks, the Bulletproofs protocol was implemented, significantly lowering Monero's transaction fees. They are now statistically lower than in Litecoin (LTC).
Monero Investment: Weighing Pros & Cons
The question of whether Monero is worth investing in is one that everyone must answer for themselves. Nevertheless, as a hint, we have prepared below a brief overview of the pros and cons of Monero (XMR).
Pros
Anonymity – Monero is one of the most anonymous cryptocurrencies on the market, which means it is secure and private.
Security – Monero uses blockchain technology, which means the design is secure and immutable.
Unique algorithm – Monero uses a unique ring signature algorithm, which allows for anonymous transactions.
Acceptance – Monero is available on a number of exchanges, including StealthEX
Competition – Monero leaves its competitors far behind in terms of market cap.
Cons
Hardware requirements – Mining Monero requires special equipment, which can be expensive.
Lack of acceptance in some countries – In some countries, Monero is banned by governments. All because of stereotypes that XMR is mainly used for money laundering and cybercrime.
How and Where to Buy Monero (XMR)?
Monero is a coin that has been around for a long time. Thus, it is listed on most crypto exchanges. Nevertheless, a rather good option for exchanging Monero without registration is StealthEX. Now that you know where to buy Monero, let's get down to specifics. Below you will find a detailed step-by-step guide explaining how to buy Monero.
Buying Monero on StealthEX is very intuitive. Even a newbie crypto trader should therefore be able to handle the process. It all comes down to following a few simple steps and mouse clicks.
Step 1. Go to stealthex.io, and from the left dropdown list, select the cryptocurrency you want to buy Monero for (alternatively, click the Buy option to buy Monero for fiat). From the list on the right, select Monero. Then in the left list, enter the amount you want to buy XMR for. You will see the approximate amount of Monero that you will get. If everything is correct, click Start Exchange.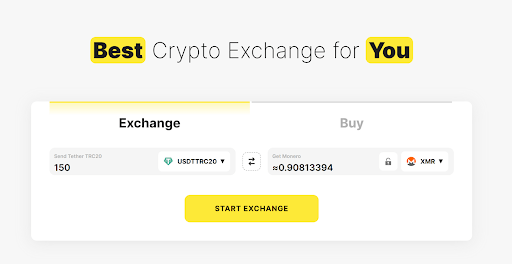 Step 2. Now enter the address of the Monero wallet where the purchased coins should be sent. Remember to carefully check if it's correct and provide the address on the right network. If you send assets to an incorrect wallet, you will lose them once and for all. You can also add a refund address. When you are sure that you have entered the correct details, click Next.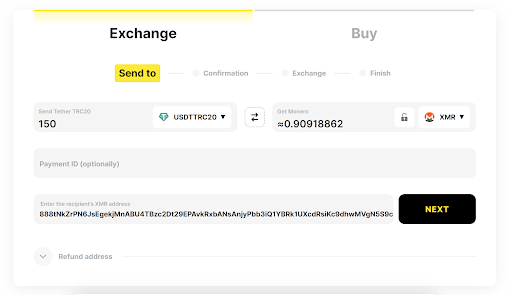 Step 3. Click Next again to confirm the amounts and address entered. You will then need to complete a transfer to the given address or scan the QR code. Once the funds are in place, Monero will be sent to your wallet.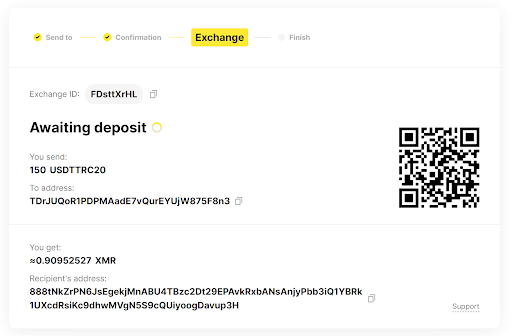 And that's it! As you can see here on StealthEX, purchase of Monero is easy – it boils down to just three simple steps!
Conclusion
Monero is a project that is different from Bitcoin and other cryptocurrencies. It is a so-called privacy coin that provides greater anonymity. Thanks to ring signatures, the details of transactions are hidden, which is extremely important when it comes to security in the crypto world, but not only. It allows us to be independent of central parties and governments. 
At the same time, Monero is a project that stirs up quite a bit of controversy. Some countries have even banned using XMR in their jurisdictions. Why? Many claims that it is a major tool of cybercriminals, used only for money laundering.
---
Follow us on Medium, Twitter, Telegram, YouTube, and Publish0x to stay updated about the latest news on StealthEX.io and the rest of the crypto world.
Don't forget to do your own research before buying any crypto. The views and opinions expressed in this article are solely those of the author.
BTC to XMR
Monero
Monero XMR
privacy coins
XMR
Recent Articles on Cryptocurrency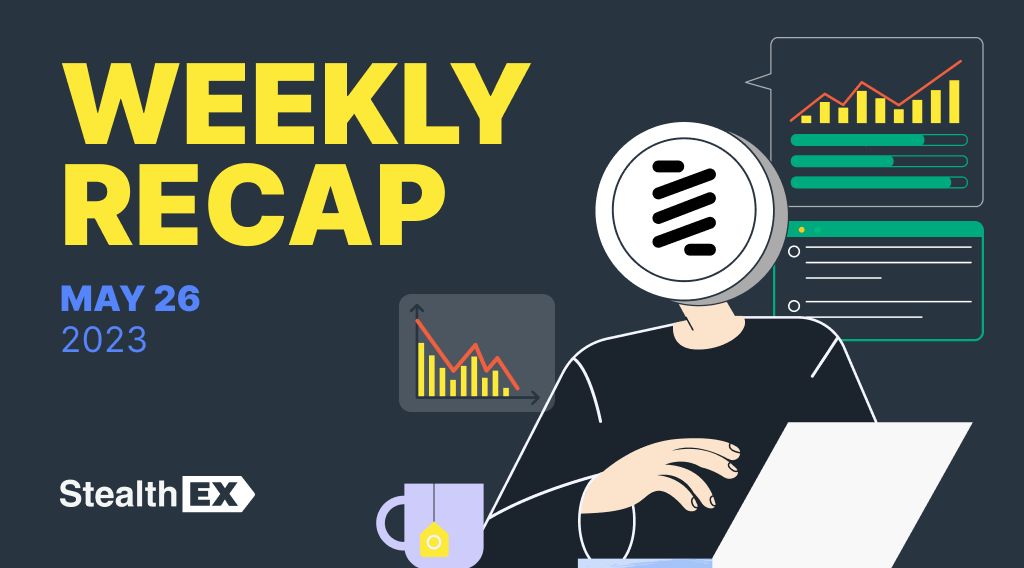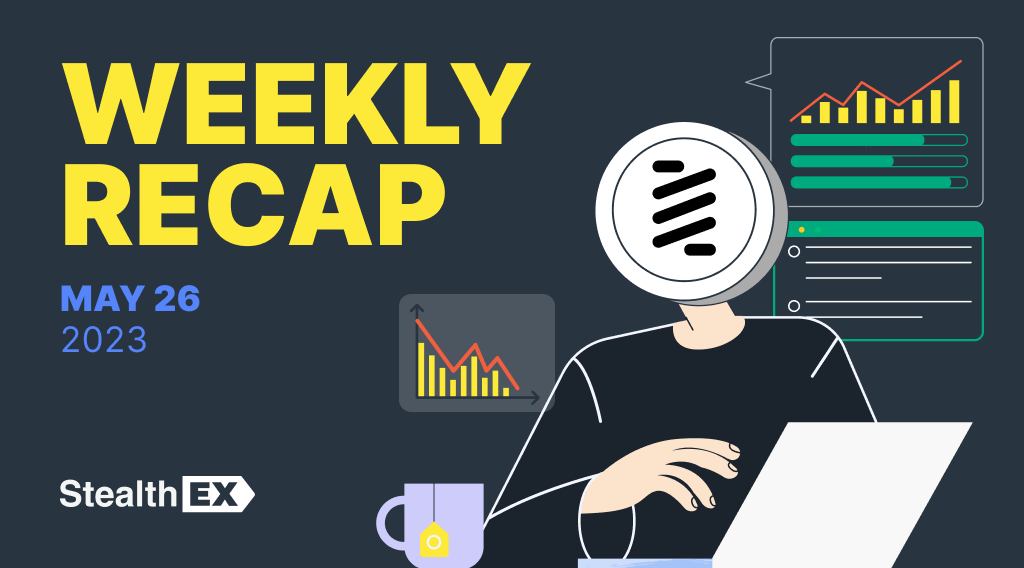 May 26, 2023
Crypto World
Review of the Crypto Market: May 26, 2023
Dive into the crypto market's weekly trends: get the detailed analysis and major news for May 20-26, 2023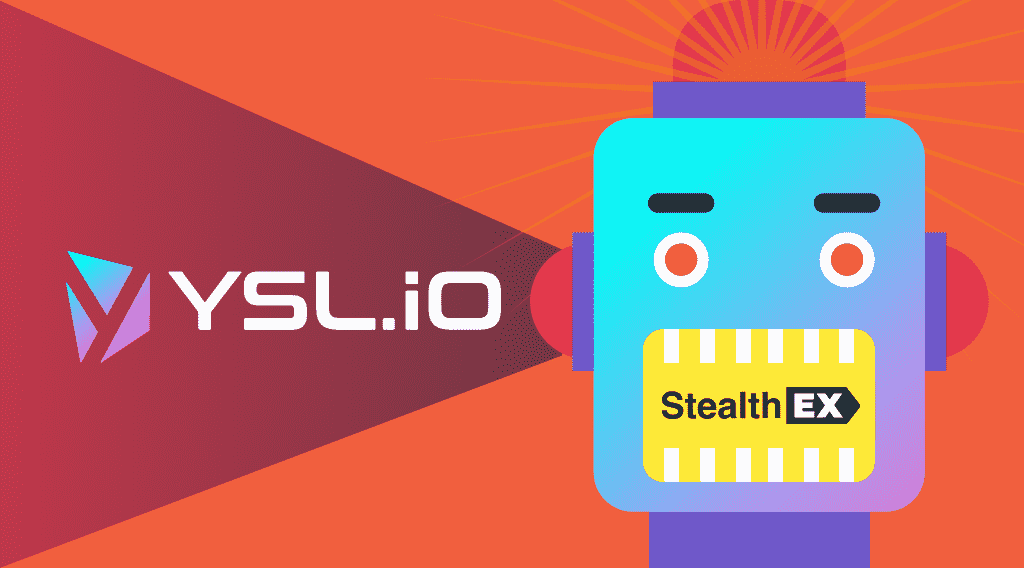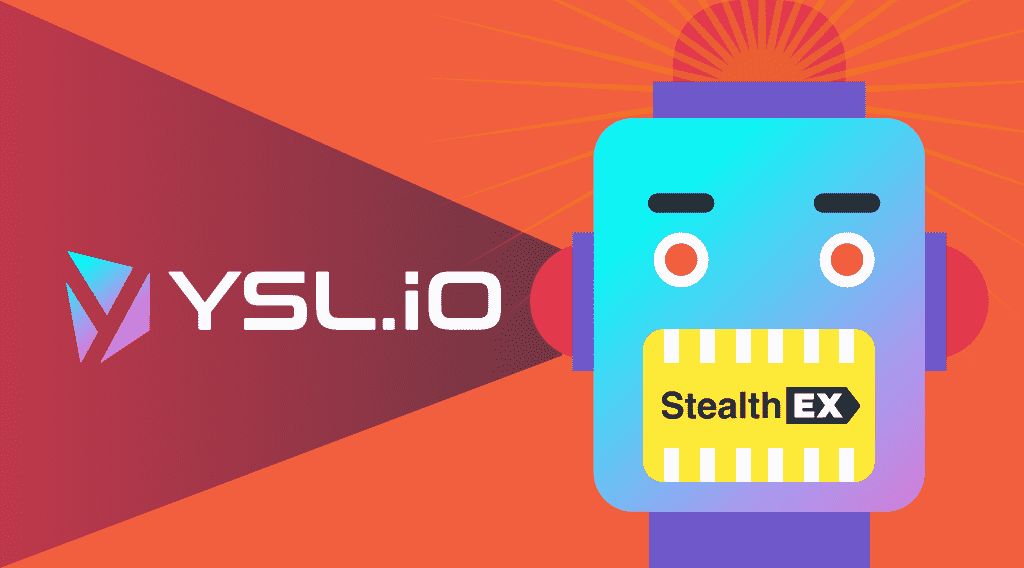 May 25, 2023
Our News
StealthEX Has Been Integrated into ChainZap by YSL.IO
Instant crypto exchange StealthEX partners with DeFi 3.0 protocol YSL.IO for seamless integration into ChainZap