Most Famous Crypto Founders: Top Five Blockchain Billionaires
October 21, 2022
Crypto World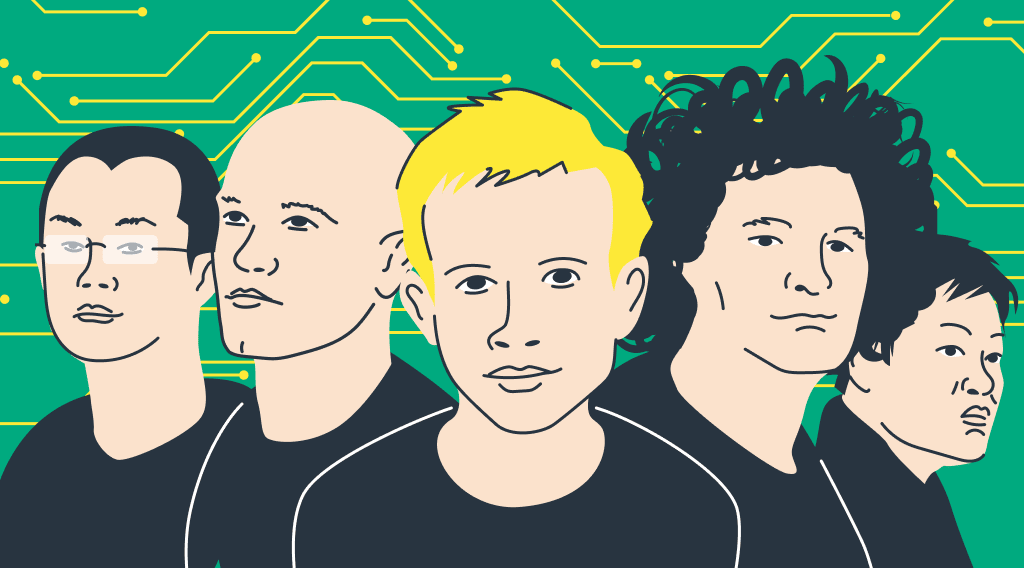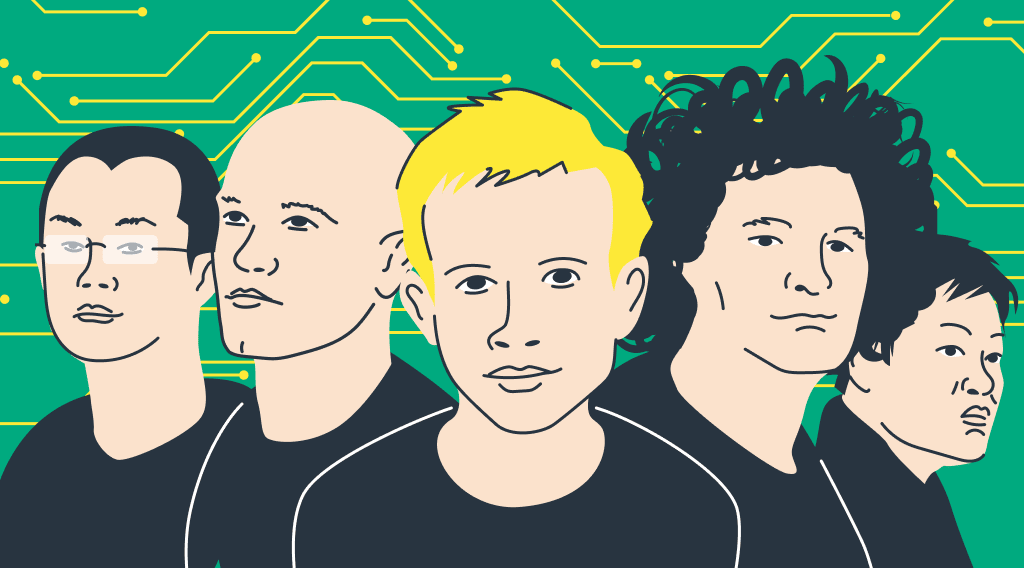 Besides being the space for innovative technology, the crypto industry has created a number of billionaires. Forbes' annual World's Billionaires list published in 2022 included 19 crypto moguls, who made their money from cryptocurrency and blockchain technology. However, except for becoming billionaires, these crypto visionaries have first and foremost promoted cryptocurrency and helped the blockchain field develop and thrive. Here are the most prominent crypto founders you should know about.
Crypto Founders Top 5 List
Vitalik Buterin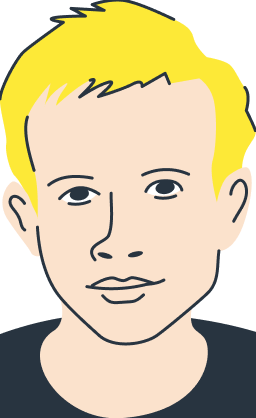 Ethereum's founder Vitalik Buterin is one of the most well-known and best-loved figures in the crypto/blockchain world. He is probably one of those crypto geniuses that the media and crypto space turns to as a mascot of all nerdy geeks out there. Vitalik Buterin was born in Kolomna, Russia, in 1994. He lived in Russia until the age of six and then his parents decided to immigrate to Canada to search for better employment opportunities. When he was in the third grade of a Canadian primary school, he was placed in a program for the gifted because of his aptitude for programming and math.
Buterin and Ethereum
Vitalik came across Bitcoin in 2011 and, despite initially being quite suspicious, eventually started looking into all the different economic, technological, and political aspects of cryptocurrency. His articles attracted Mihai Alisie, a Romanian-based Bitcoin enthusiast, leading to the co-founding Bitcoin Magazine in late 2011. While learning more about the emerging world of crypto, Vitalik realized that it's possible to massively generalize what the protocols were doing by replacing all their functionality with a Turing-complete programming language.
In late 2013, Vitalik Buterin described his idea in a white paper, which he shared with his circle of friends and their acquaintances, and about 30 people reached out to Vitalik to discuss the concept. The project was publicly announced in January 2014, with the core team consisting of Vitalik Buterin, Charles Hoskinson, Gavin Wood, and others.
A few months later, the team decided to hold an initial coin offering (ICO) of Ether, the native token of the Ethereum network, to fund the development. Around the same time, Vitalik himself received the Thiel Fellowship grant of $100,000. Despite some turbulence, the crowdfunding campaign turned out to be successful, and Ethereum became one of the most innovative platforms on the crypto market, adding to its umbrella a huge number of crypto projects.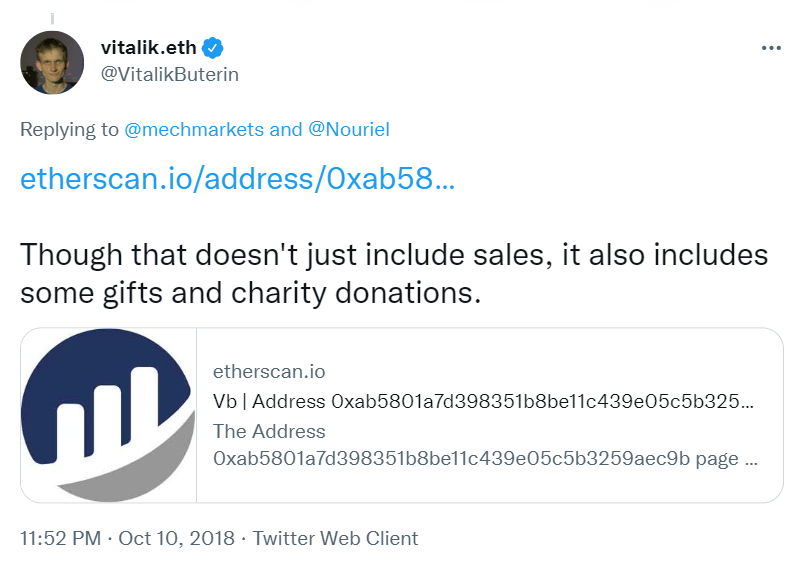 Vitalik Buterin's net worth is estimated at 355,000 ETH, which equates to approx $1.5 billion. He revealed the address of his wallet with a tweet in 2018, showing a balance of 2018 on the ETH blockchain. Buterin also holds significant quantities of other top meme tokens like 505 billion SHIB, 50 billion AKITA, and 500 billion Dogecoin, totaling his crypto holdings at a staggering estimated $23 billion in value.
Sam Bankman-Fried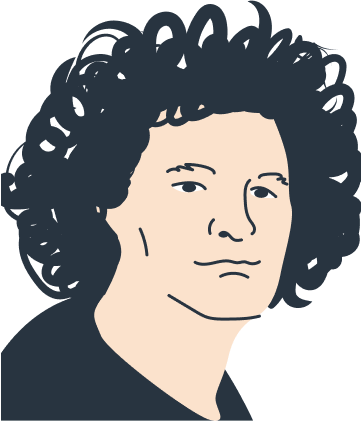 Bankman-Fried was born in 1992 on the campus of Stanford University. He attended Canada/USA Mathcamp, a summer program for mathematically talented high school students. Bankman-Fried began his professional career as a trader at Jane Street Capital after graduating with a degree in physics from the Massachusetts Institute of Technology in 2014. Sam Bankman-Fried's ascent to crypto billionaire status has been fairly rapid. The MIT grad founded FTX, one of the world's most popular crypto exchanges based in the Bahamas, in 2019, and he was estimated to be worth $26.5 billion in October 2021 by Forbes.
FTX differentiates itself from competition by offering a slate of innovative products unavailable at other exchanges. This mix includes sophisticated derivatives, digital tokens of physical stock, and pre-initial public offering (IPO) contracts. Bankman-Fried also dominated news headlines when he made a donation of more than $5 million to current U.S. President Joe Biden's campaign in 2020. In 2022, FTX launched a $2 billion venture fund.
However, Bankman's career has not been smooth. On October 13, 2022, FTX announced its loss of over 81 ETH to hackers. The exchange explained that the hacker exploited a loophole on FTX's platform, enabling them to mint XEN token 17,000 times at zero costs.
According to a publication, the fraud was effected through a GAS theft vulnerability. The hacker's address obtained over 100 million XEN Tokens and, through DoDo, Uniswap, and DEXes, converted some XEN into 61 ETH and transferred to FTX and Binance. As of press time, the loss incurred by FTX amounted to $103,443, while the hacker made a profit of $77,618 by selling the freely minted XEN tokens.
Brian Armstrong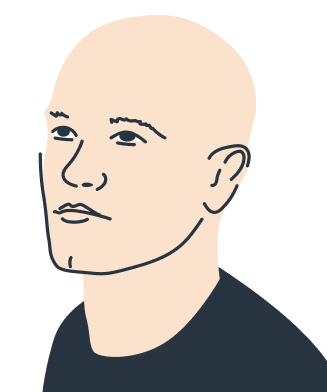 Brian Armstrong was born on January 25, 1983, near San Jose, California. He attended Rice University in Texas, and earned a dual bachelor's degree in economics and computer science in 2005, followed by a master's in computer science in 2006. While at Rice, he started a business matching tutors to students, and after graduating, spent a year in Buenos Aires while working for an education company. Armstrong's early career included working as a developer for IBM and consultant at Deloitte. In 2010, he came across the Bitcoin white paper and took interest in the emerging crypto space.
In 2012, Armstrong, after quitting his job as a software engineer at Airbnb, co-founded Coinbase, North America's biggest cryptocurrency exchange by trading volume. Armstrong has a 19% stake in Coinbase and is estimated to be worth $10.4 billion by Forbes in January 2022. In its billionaire index, Bloomberg had Armstrong's net worth as $9.69 billion in the same time period.
Due to its easy-to-use interface and credibility, Coinbase is considered the gateway for retail investors to join the crypto ecosystem. The exchange went public in April 2021 and had a total market capitalization of $41.736 billion at the close of trading on April 11, 2022. Armstrong, who is very open on Twitter, has said that he started Coinbase because he wanted the world to have a 'global, open financial system that drove innovation and freedom.'
Do Kwon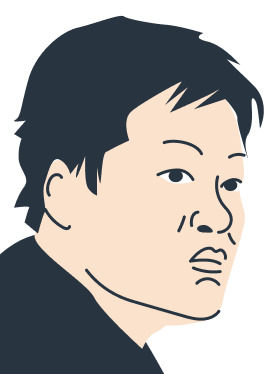 Do Kwon or Kwon Do-Hyung was born on September 1, 1991 in Seoul, South Korea. Kwon completed high school at Daewon Foreign Language High School and studied computer science at Stanford University, graduating in June 2015. He worked as an engineer at Apple and Microsoft for three months each. Afterwards, he returned to South Korea to start a company in September 2015.
Kwon co-founded TerraLabs in 2018 to use blockchain technology to develop a more efficient payment system. Its stablecoin attracted 40 million users to work with the company at launch in January 2018. With the aim of building a blockchain-based payment system, Terra has raised $32 million from crypto-giants such as Binance, Arrington XRP, and Polychain Capital, as well as assembling an alliance of commerce partners including Korean ticketing giant Ticketmonster and travel service Yanolja.
The Collapse of TerraUSD and LUNA
However, the infamous collapse of TerraUSD and LUNA in May 2022 led to the TerraLabs demise. The cryptocurrency's price fell below $1, and that algorithmic vision showed its limits and miserably collapsed. What the Terra community first suspected to be a FUD attack became one of the most devastating market crashes in crypto history, triggering the loss of millions of assets from investors of TerraUSD and LUNA.
In connection with the TerraUSD and LUNA crash, authorities in South Korea took significant steps to bring Kwon to justice, with a Seoul court issuing a warrant for his arrest on September 14 and Interpol reportedly issuing a Red Notice to law enforcement worldwide on September 26 in response to the warrant.
Members of a 4,400-strong Discord group called the UST Restitution Group (URG) have been attempting to track down the whereabouts of Terra co-founder Do Kwon by scouring the Internet for clues and sharing them with the group aiming to track down the company's CEO. Meanwhile, Do Kwon alleges that charges leveled against him by the South Korean prosecutors are not legitimate and politically motivated.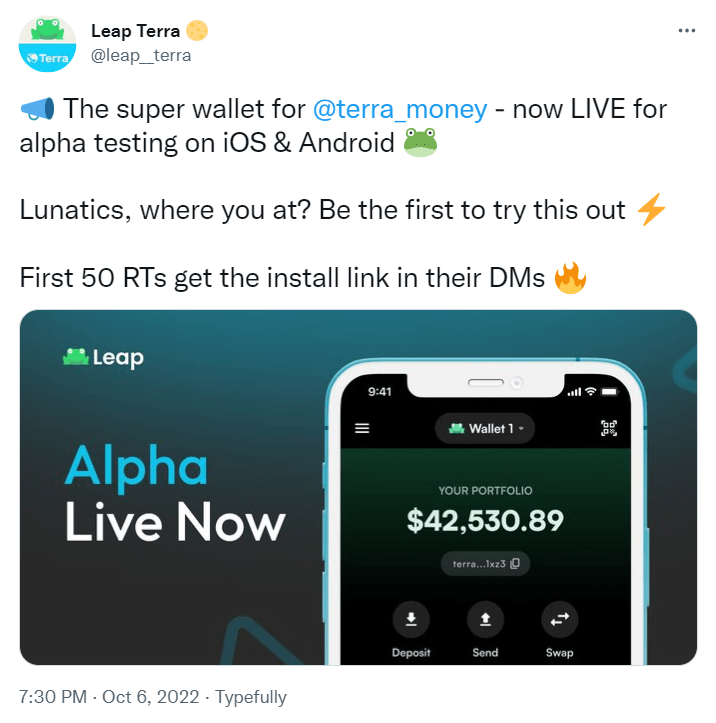 At the moment, Do Kwon's whereabouts are still unknown, nonetheless, he continues working on the reinvented digital assets and maintains his accounts.
Changpeng Zhao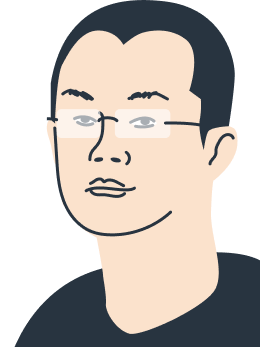 Changpeng Zhao Zhao was born in Jiangsu, China. He is the founder of Binance, the world's biggest cryptocurrency exchange by trading volume. Zhao, who immigrated to Canada from China at the age of 13, came to Bitcoin via a poker game with friends. He went all-in on cryptocurrencies thereafter and even sold his apartment for Bitcoin in 2014.
Binance, the largest cryptocurrency exchange, was started by Zhao in 2017. The platform handles transactions that run into billions of dollars on a daily basis. Binance offers more coins and derivatives to customers than its competitors. While ChangPeng Zhao may be one of the richest figures in the crypto world, he said he's not too concerned with numbers.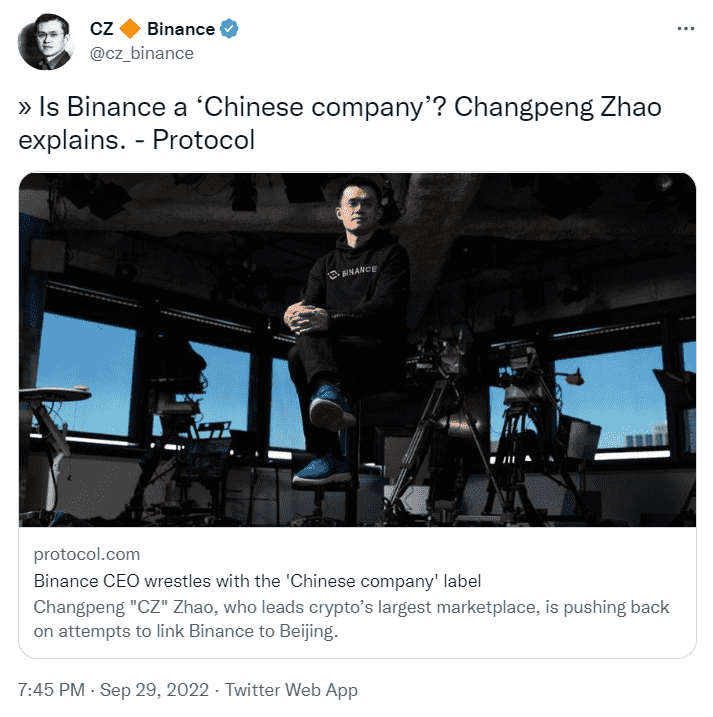 Binance's US arm also benefited from a pandemic growth spurt, most recently valued at $4.5 billion in April, however, later company and Zhao have taken a hit as crypto prices cooled and so-called stable coins like TerraUSD failed, which sent cryptocurrencies spiraling down.
Zhao's net worth was $96 billion before the market spiral, a sum that put him in the same ballpark as Facebook founder Mark Zuckerberg and Google's Larry Page. The Bloomberg Billionaire Index also confirmed Zhao's net worth. The article states that Zhao's fortune could be 'significantly higher' because their estimate does not take into account his personal crypto wealth, which includes his holdings of Bitcoin and Binance Coin.
Binance coin remains one of the most popular assets. BNB ranks #5 on CoinMarketCap and can be bought both via Binance or privately without Binance, via StealthEX. There's no need to sign up for the service or submit your documents as you would with Binance. Our crypto collection has more than 600 different coins and you can do wallet-to-wallet transfers instantly and problem-free.
Just go to StealthEX and follow these easy steps:
Choose the pair and the amount you want to exchange. For instance, BTC to BNB.
Press the "Start exchange" button.
Provide the recipient address to transfer your crypto to.
Process the transaction.
Receive your crypto coins.
Follow us on Medium, Twitter, Telegram, YouTube, and Reddit to stay updated about the latest news on StealthEX.io and the rest of the crypto world.
Don't forget to do your own research before buying any crypto. The views and opinions expressed in this article are solely those of the author.
Binance
blockchain
crypto world
Ethereum
Vitalik Buterin
Recent Articles on Cryptocurrency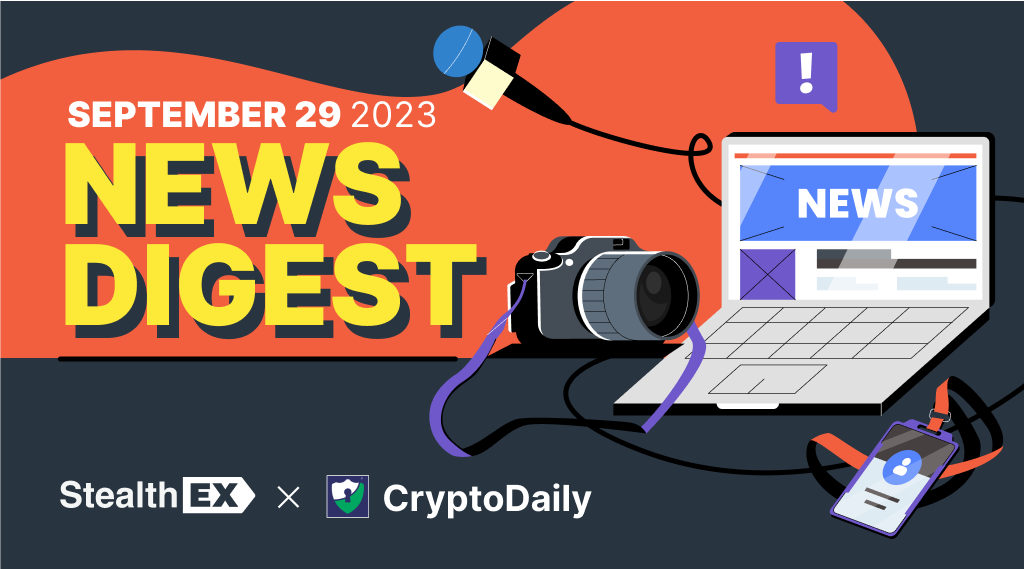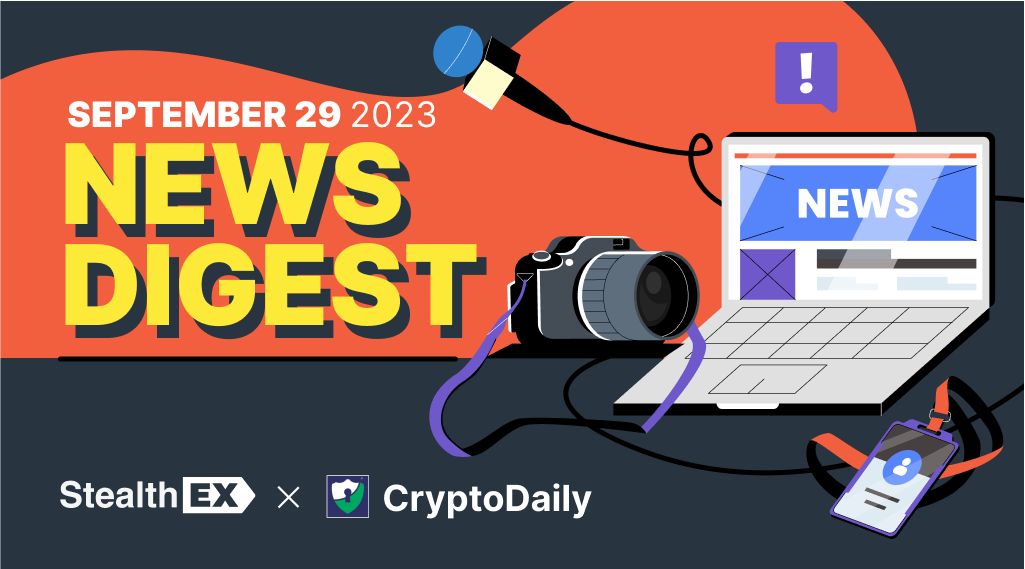 September 29, 2023
Crypto World
MicroStrategy, Coinbase, and MoneyGram Wallet in StealthEX x CryptoDaily Digest
MicroStrategy's new BTC buy, SEC scrutiny on Gensler, MoneyGram wallet, and Marathon Digital's invalid block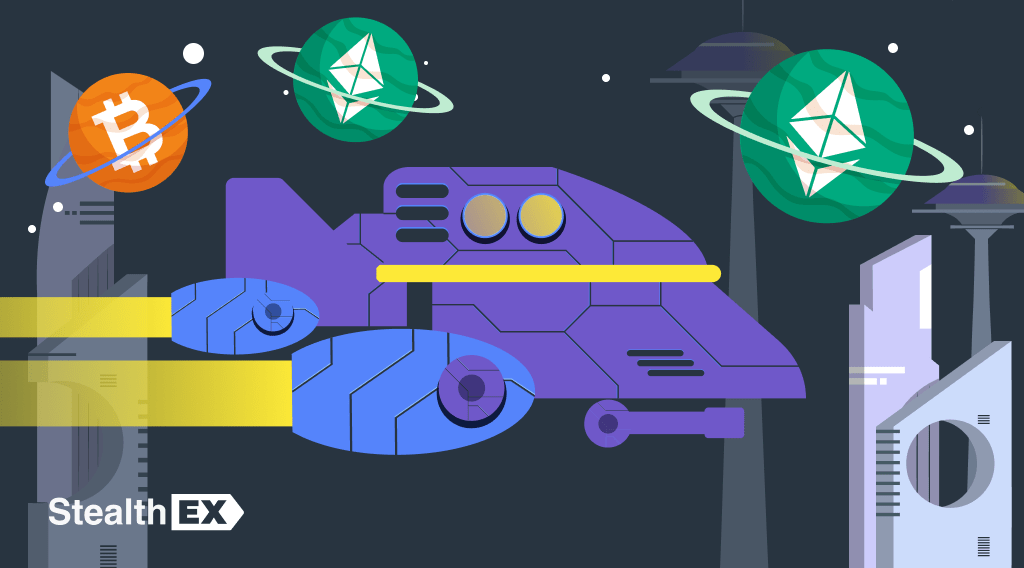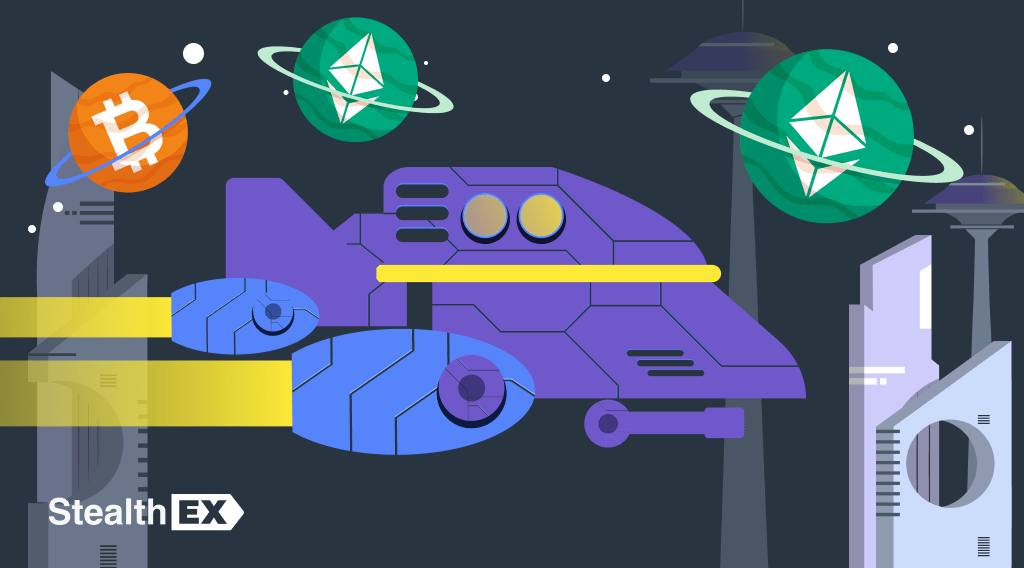 September 28, 2023
Investment
Future of Crypto in the Next 5 Years: Trends, Challenges, and Predictions
Navigating the future of crypto in the next 5 years: what can we expect from the cryptocurrency market in the…