MultiVAC Price Prediction: Is MTV Crypto a Good Investment?
July 12, 2022
Price Prediction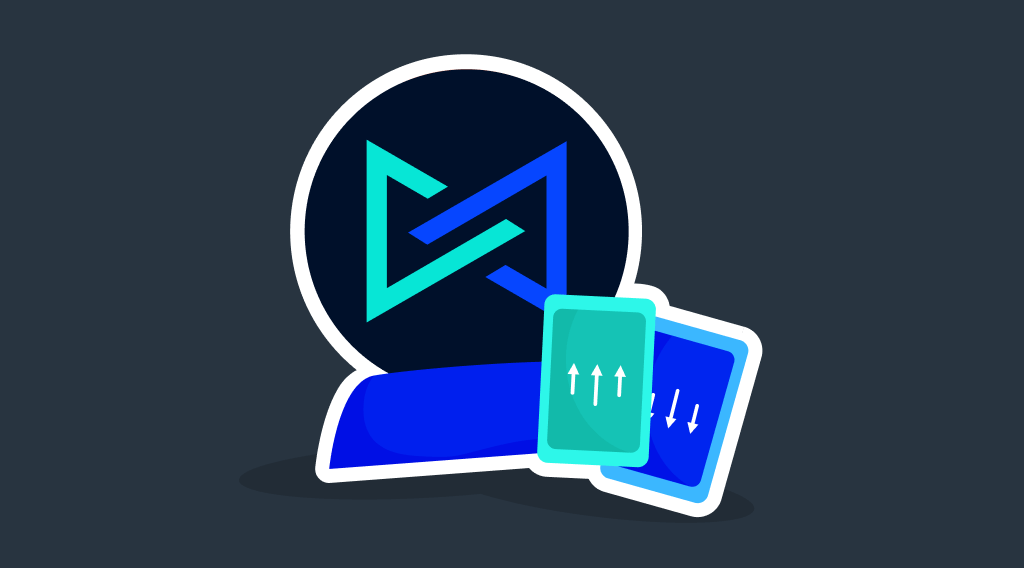 MultiVAC describes itself as "the next-generation public blockchain designed for large-scale and complex distributed applications". In its essence, it is designed for performance and flexibility, pioneering a miner selection model that redefines sharding and smart contracts. The MultiVAC name comes from the name of the supercomputer in Isaac Asimov's short story, "The Last Question". By defining their crypto project as a futuristic supercomputer, MultiVAC developers are setting a brand new vision for the blockchain industry. Read more about MultiVAC price prediction 2025-2030 in the new StealthEX article.
| | | |
| --- | --- | --- |
| Current MTV crypto price | MTV price prediction 2022 | MTV price prediction 2025 |
| $0.001184 | $0.0016 | $0.00365 |

MultiVAC Price Prediction
TradingBeasts MTV Coin Price Prediction 2025
TradingBeasts experts believe that MultiVAC crypto is going to gradually rise in price. The analysts at TradingBeasts think that by the beginning of January 2025 the average MTV coin price will be equivalent to $0.0032796 (+176.7%), while by the end of the year 2025 its price will go up to $0.0036505 (+208.3%).
WalletInvestor MultiVAC Price Prediction 2025
WalletInvestor analytics are not so optimistic about the coin's future. According to WalletInvestor analytics, the maximum price at the end of December 2025 for the MTV coin will be $0.00003 (-97.5%).
DigitalCoinPrice MTV Crypto Price Prediction 2025 and 2030
DigitalCoinPrice believes that by the end of 2025, the minimum MTV crypto price may be equivalent to $0.00197 per coin (+66.4%), while in 2030 it will reach a new price level with $0.00542 (+357.8%).
Long-term forecasts for MultiVAC coin price vary. For instance, TechNewsLeader believes that MultiVAC crypto may reach $0.038 in 10 years, while PricePrediction crypto experts think that in 2030 the cryptocurrency will climb up to a new level of $0.042.
MultiVAC Coin Price Chart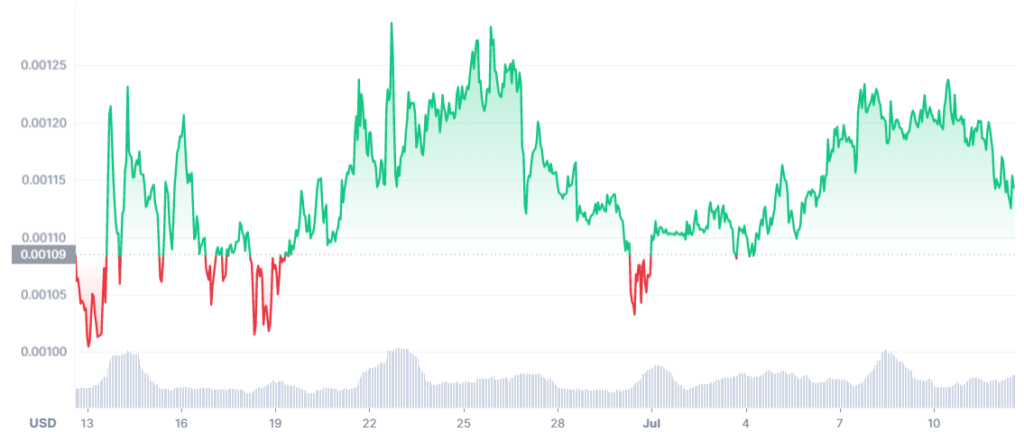 | | |
| --- | --- |
| Current Price | $0.001146 |
| Market Cap | $4,110,370.3 |
| Volume (24h) | $438,719.4 |
| Market Rank | #963 |
| Circulating Supply | 3,587,369,426 MTV |
| Total Supply | 10,000,000,000 MTV |
| 7 Day High / Low | $0.001238 / $0.001092 |
| All-Time High | $0.02917 Oct 27, 2021 |
Source: CoinMarketCap, 12 July 2022
MTV Coin Price Technical Analysis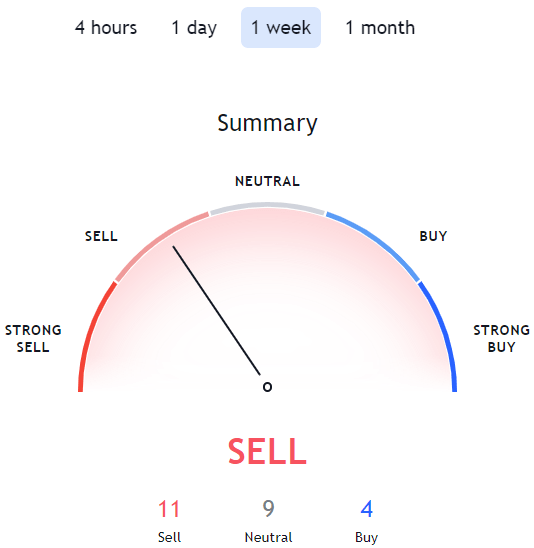 Source: TradingView. Data was taken on 12 July 2022
What Is MultiVAC Coin?
MultiVAC crypto is a high-throughput flexible blockchain platform based on all-dimensional sharding that was invented in 2018 and went live in 2019. CoinMarketCap then listed MTV on 11 April 2019 at $0.011. With its token listed on Kucoin, Finance and Uniswap, MultiVAC creates an environment for flexible computation and trusted programming, promoting a wider acceptance of DApps. The MultiVAC project has partnered with many business and technical companies, including Ankr, Vite, Pool-X, IDG Capital, Signum Capital, ICODrops and many more.
On top of the fast and scalable blockchain model, MultiVAC is the first in the industry to provide a computational model for smart contracts which allows developers to flexibly decide for themselves the tradeoff between consistency, availability, and partition tolerance, parameters that are often stiffly fixed by the designs of many public blockchains. The project achieves this by providing a general-purpose virtual machine MVM equipped with a specially designed blockchain instruction set (BISC) and a powerful method to validate the correctness of smart contract executions (PoIE).
With this suite of breakthroughs, MultiVAC is extremely fast, totally scalable, and robustly allows for the development of extremely complicated business logic on its application layer, an ideal blockchain to serve as the foundational layer of a public diversified blockchain ecosystem.
MultiVAC Crypto History
In 2019, after the MultiVAC's testnet 1.0 'Phoenix' was officially launched during the long period of winter digital currency market, the project moved on to launching testnet 2.0 'Enigma.' This update implemented the complete decentralized consensus mechanism and VRF dynamic resharding, and also released the test mining client that helped a random user of the Internet become a full member of the MultiVAC network.
The final version of the MultiVAC 3.0 testnet called "Oracle", which tremendously improved the underlying infrastructure and transmission efficiency, was published in 2020. The new version of the mining client has been greatly upgraded based on the original version, mainly in the interaction between client and MultiVAC system, and optimization of network performance. Daily-use PCs were finally able to download the client and participate in mining the MTV cryptocurrency.
In 2021, changes were made to the protocol and the mainnet was launched. This supported compressed data transportation, native cross-chain features, and other significant updates and more features for the DeFi ecosystem. MultiVAC worked on supporting ETH and BSC addresses and virtual machines, allowing one-stop migration from ETH/BSC to MTV.
MultiVAC Structure and Features
MultiVAC platform features include:
Linear scalability to infinity: Based on a full sharding design, all nodes only need to process the data in their shard. With this, the performance of the entire blockchain network can increase linearly. As shards are added, the network increases in its scalability and can thus be infinitely improved.
VRF dynamic re-sharding: On the miner and computing level, MultiVAC pioneers VRF dynamic re-sharding, organic shard splitting, an innovative PoS approach, and others to ensure the shards' security and self-growth capacity.
Distributed storage scheme based on Merkle Trees: The ledger is stored in an innovative structure based on Merkel trees. The miner and storage nodes mechanism separates the physical storage and control rights of data, which can provide a high level of decentralization and scalability.
Fair mining by everyone: The miner threshold has been reduced so that everyone can join the network easily. Without any special miner and competition, any laptop or ordinary PC with dual-core and 2GB RAM can participate in mining.
MultiVAC News and Developments in 2022
MultiVAC set a number of ambitious goals for 2022, including:
Wrapped token release: Wrapped MTV token will provide a complete infrastructure for more DeFi applications.
MultiVAC hackathon: Super processing power has the potential to attract different application possibilities.
MTV.ART NFT marketplace with community projects: Over 70 NFT projects are ready and waiting for the MTV.ART platform.
Ecosystem Grant Program: The blockchain project aims to support great developers and help them build apps on MultiVAC.
Explorer update: MultiVAC will provide a more feature-rich explorer to accommodate a variety of different applications.
MultiVAC Web3 protocol: A complete Web3 interface protocol as a brand-new Internet infrastructure to serve various apps is currently being designed.
Mainnet code audit and mainnet token listing: The code audit is an essential part of the blockchain development.
Staker voting mechanism: MultiVAC will allow stakers to vote on major decisions in the MultiVAC ecosystem.
Long-term staking: The platform will increase rewards for long-term supporters at the consensus level.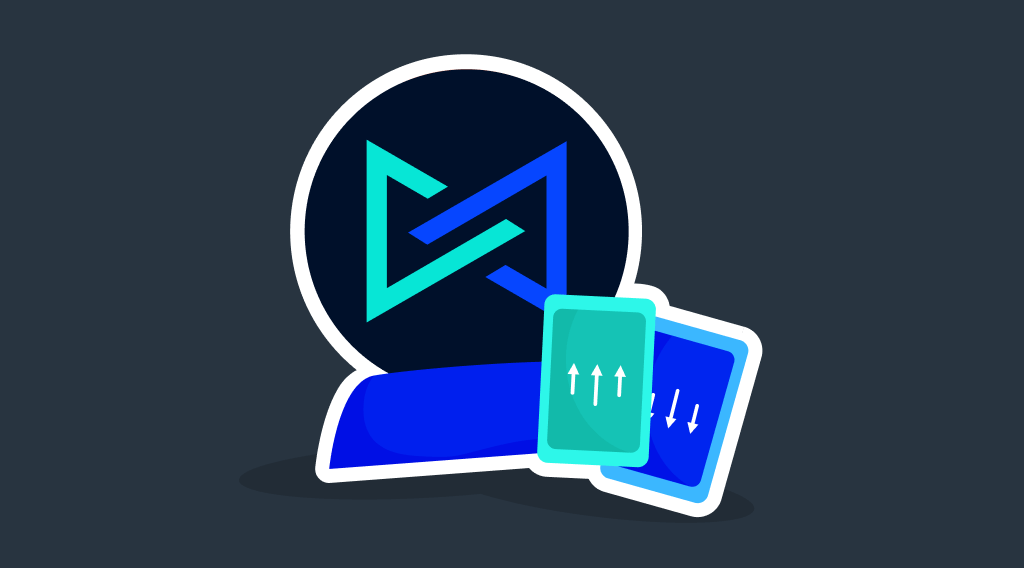 Is MultiVAC a Good Investment?
MultiVAC shows a lot of promise in terms of project development. Some sources claim that in 2023, MultiVAC investors should expect price growth to $0.00189, which seems a good reason to consider MTV coin as an investment option. However, the future of the platform depends not only on its white paper, but also on the state of the market, so it's always best to make sure that you're not investing your last money.
Where to Buy Multivac Crypto?
If you're looking for a way to make new investments, StealthEX is here to help you buy Multivac crypto. You can do this privately and without the need to sign up for the service. Our crypto collection has more than 450 different coins and you can do wallet-to-wallet transfers instantly and problem-free.
How to Buy MTV Coin?
Just go to StealthEX and follow these easy steps:
Choose the pair and the amount you want to exchange. For instance, BTC to MTV.
Press the "Start exchange" button.
Provide the recipient address to transfer your crypto to.
Process the transaction.
Receive your crypto coins.

Follow us on Medium, Twitter, Telegram, YouTube, and Reddit to stay updated about the latest news on StealthEX.io and the rest of the crypto world.
Don't forget to do your own research before buying any crypto. The views and opinions expressed in this article are solely those of the author.
invest in crypto
MTV
MultiVAC
price analysis
price prediction
Recent Articles on Cryptocurrency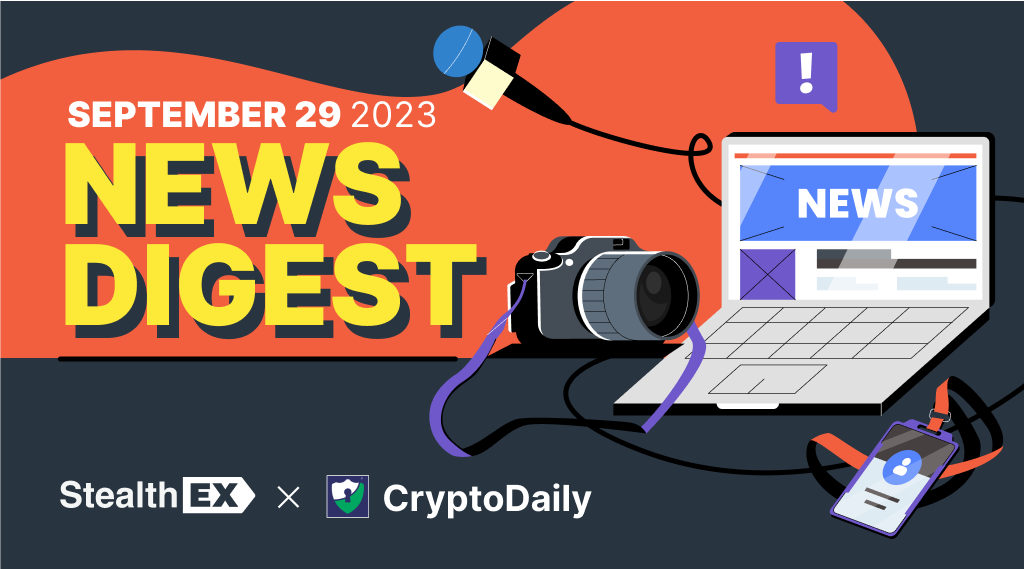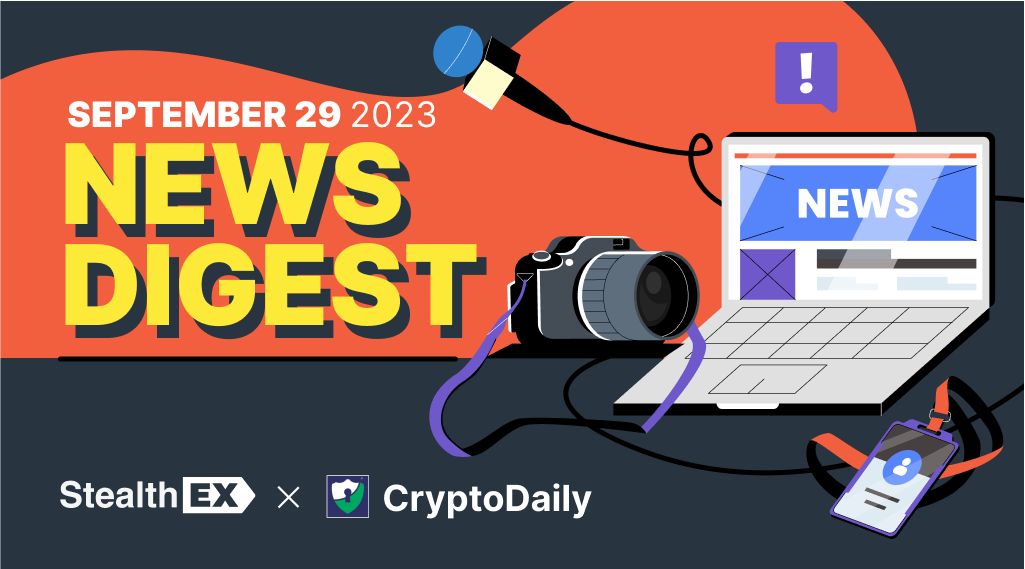 September 29, 2023
Crypto World
MicroStrategy, Coinbase, and MoneyGram Wallet in StealthEX x CryptoDaily Digest
MicroStrategy's new BTC buy, SEC scrutiny on Gensler, MoneyGram wallet, and Marathon Digital's invalid block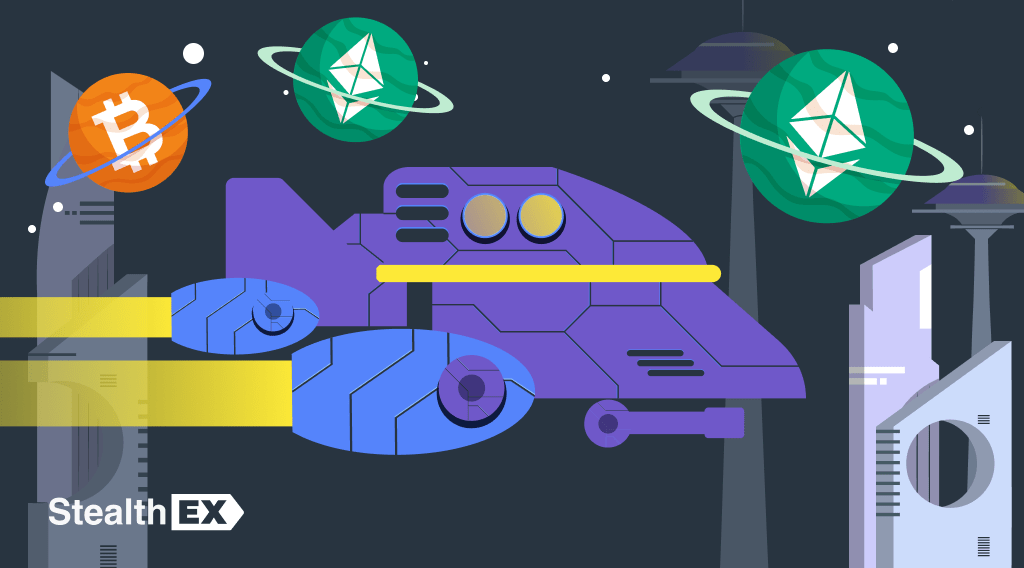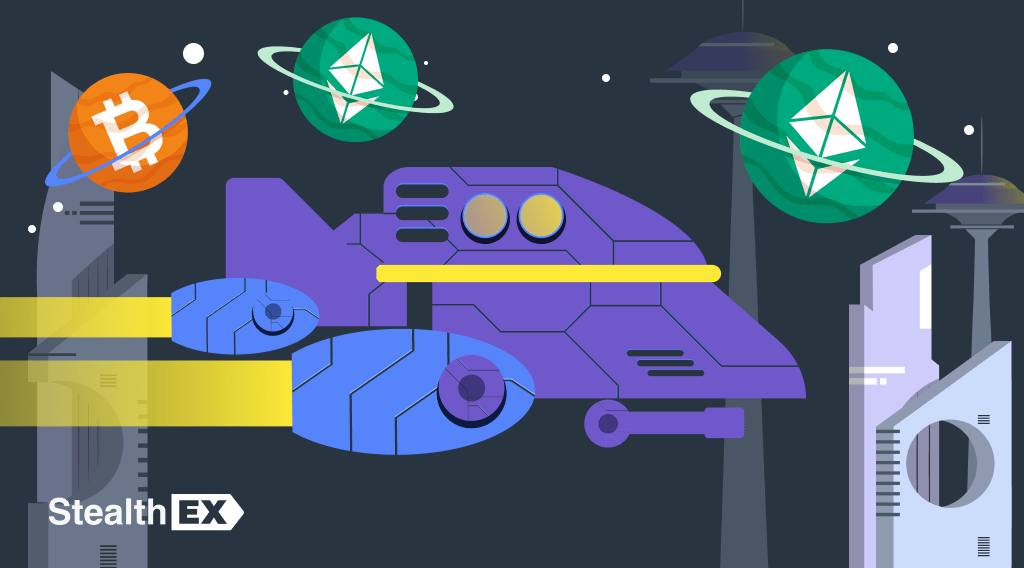 September 28, 2023
Investment
Future of Crypto in the Next 5 Years: Trends, Challenges, and Predictions
Navigating the future of crypto in the next 5 years: what can we expect from the cryptocurrency market in the…