Myths & Facts on Bitcoin
June 2, 2020
Crypto World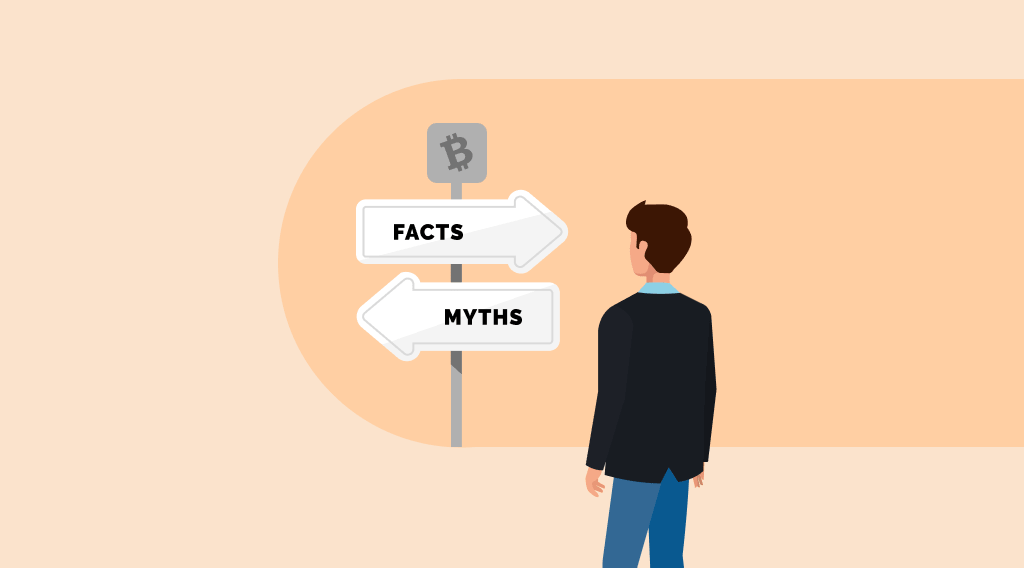 Bitcoin is attracting the attention of an increasing number of both investors and ordinary people. Many years have passed since the birth of the first cryptocurrency but there are still a lot of rumors surrounding it. In this article, we will try to dispel the most popular myths about Bitcoin and shed light on reality. So let's roll!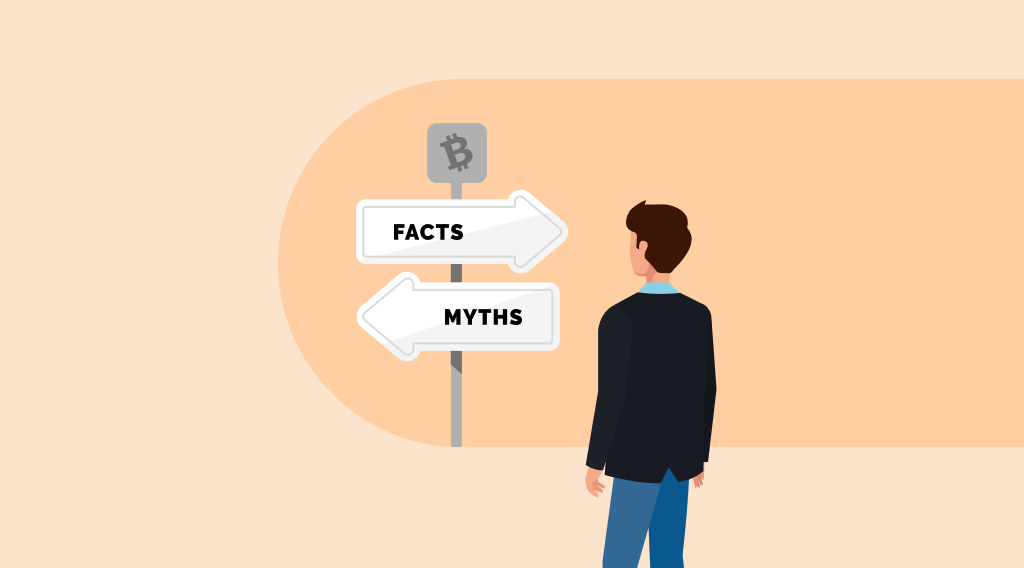 Bitcoin Facts and Myths
Everyone Can "Print" Bitcoins, so They Are Useless
Nowadays the complexity of Bitcoin mining is too high and moreover it is constantly increasing.
As known, Bitcoins are mined in blocks and the reward for each block is halved after every 210 thousand blocks produced. And if in 2009 the reward for the block was 50 BTC, now it is only 6, 25 BTC, and this reward will continue to decrease.
Due to the innovation in mining equipment, the total network performance has increased many times along with the complexity. At the moment, a standard PC is not able to provide the necessary computing power for mining digital gold. For profitable mining, huge investments required which measured in hundreds of thousands and millions of USD.
The value of Bitcoin is determined not by the fact that it can be minted by everyone, but by whether this currency will be used by people in everyday life.
BTC Is Used to Buy Drugs and Money Laundering
Illegal activities exist much longer than Bitcoin. Yes, it is possible to buy drugs for BTC as it is also possible to do so using the American dollar, Nigerian naira, or Thai baht. Bitcoin is just a means of payment. So blaming the tool for how it is being used is not right.
It is also worth mentioning that in the blockchain each transaction is public, which is not very convenient for illegal activities. It is believed that only 1-5% of all BTC transactions are used for money laundering. Of course, there is no consensus on this issue.
Using Bitcoin Is Not Safe, Exchanges Are Constantly Being Hacked
Headlines announcing that another major cryptocurrency exchange was hacked could scare away anyone from the crypto industry. However, Bitcoin network has never been hacked.
The technology that was created by Satoshi Nakamoto is safer than any bank in the world. So rogues are unlikely could withdraw coins from hardware wallet even with physical access to it. Bitcoin cannot be falsified: the issue of new coins occurs according to a strictly predefined schedule, which cannot be violated.
But the situation with storing currency on exchanges is a real problem. Unfortunately, hackers remain the key enemy for the crypto community. So please be extremely careful when considering options where to store your savings.
Bitcoin Is a Pyramid Scheme
Bitcoin value has risen 15 times in 2017 so no wonder that many people think that BTC is just another soap-bubble or Ponzi scheme.
But how does Ponzi scheme work? Existing investors profit from new entrants. However, there is no objective increase in the value of investments. In addition, a creator of the pyramid ultimately derives maximum benefit for itself.
All this has nothing to do with Bitcoin technology. Because there is no regulatory center interested in income generation and all the users are equal. And each transaction, each wallet is part of one huge system. The other important Bitcoin difference from the classical pyramid is that as the number of BTC holders increase the value of currency grows. But the profit of users doesn't rise exponentially.
You should remember that Ponzi's schemes exist in any currency. The Bitcoin technology should not be confused with various scam projects on the Internet that can accept this digital currency as deposits. And very often people who are being scammed in such suspicious projects blame the technology itself and not those who had deceived them.
Bitcoin Has No Value
In comparison with traditional assets like Dollars or Euros, Bitcoin is just a piece of program code. Cryptocurrency owners can only see some numbers in their digital wallets. But how real is their savings? Bitcoin is not backed with gold or government obligations. That's why Bitcoin critics dismiss its value.
Saying that BTC is not backed with anything is not entirely true. But first let's figure out how traditional currencies are backed.
After the suspension of the gold standard, most of the currency in the global economy is not backed by either precious metals or foreign exchange reserves. Moreover, many national currencies don't have commodity collateral: currency issued doesn't cover the value of goods produced in the country.
But then what is the source of currency credence? The answer is simple – government. As long as the nation-state supports the currency – people trust in it. But if the government can't or doesn't want to maintain this trust any longer – the currency fall.
So currency has value as long as people believe in it.
The source of confidence in BTC is in its own intrinsic value that brings this digital currency truly golden. Because the real value of Bitcoin is financial freedom.
Buy Bitcoin at StealthEX
Bitcoin (BTC) is available for exchange on StealthEX with a low fee. Follow these easy steps:
Choose the pair and the amount for your exchange. For example ETH to BTC.
Press the "Start exchange" button.
Provide the recipient address to which the coins will be transferred.
Move your cryptocurrency for the exchange.
Receive your coins.
Like and share this article if you find it useful. Want more interesting articles on the crypto world? Follow us on Medium, Twitter, Facebook, and Reddit to get StealthEX.io updates and the latest news about the crypto world. For all requests message us via [email protected]
Bitcoin
Bitcoin mining
Bitcoin wallet
BTC
scam
Recent Articles on Cryptocurrency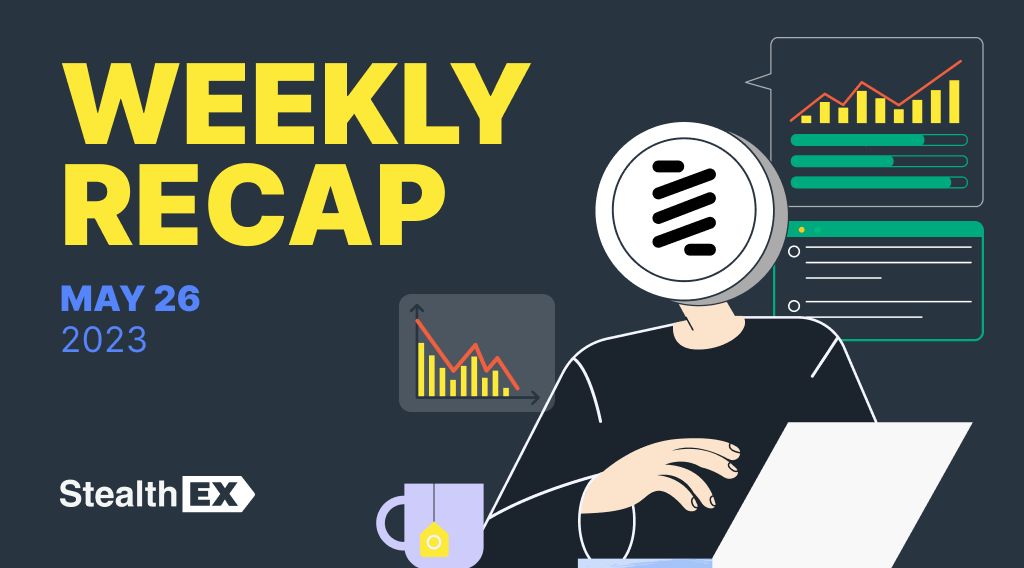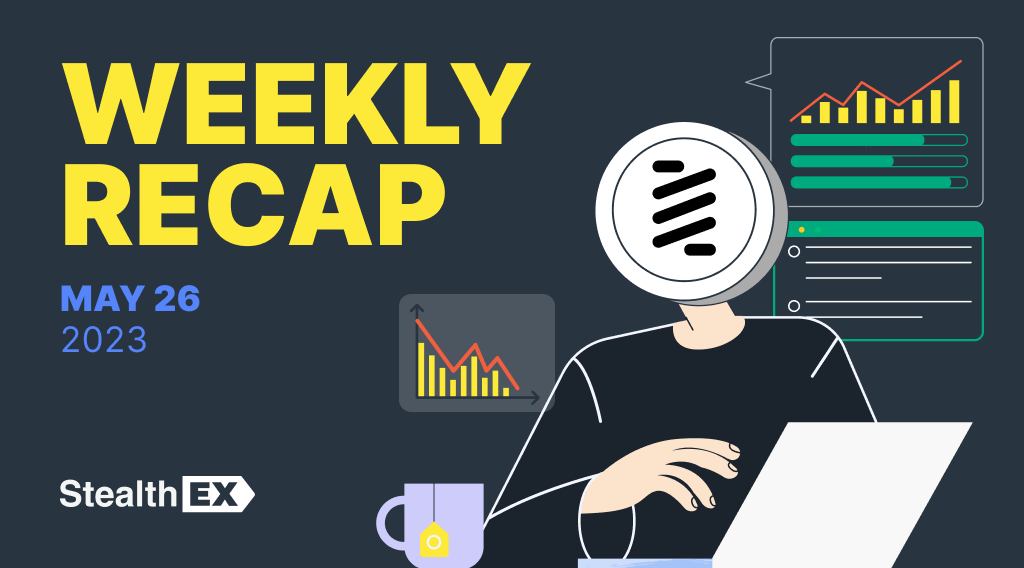 May 26, 2023
Crypto World
Review of the Crypto Market: May 26, 2023
Dive into the crypto market's weekly trends: get the detailed analysis and major news for May 20-26, 2023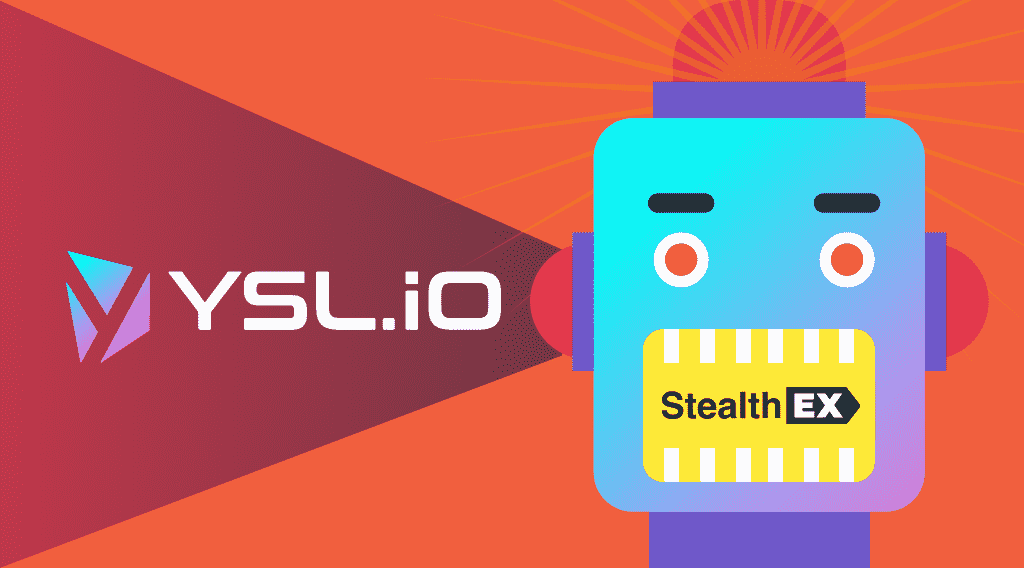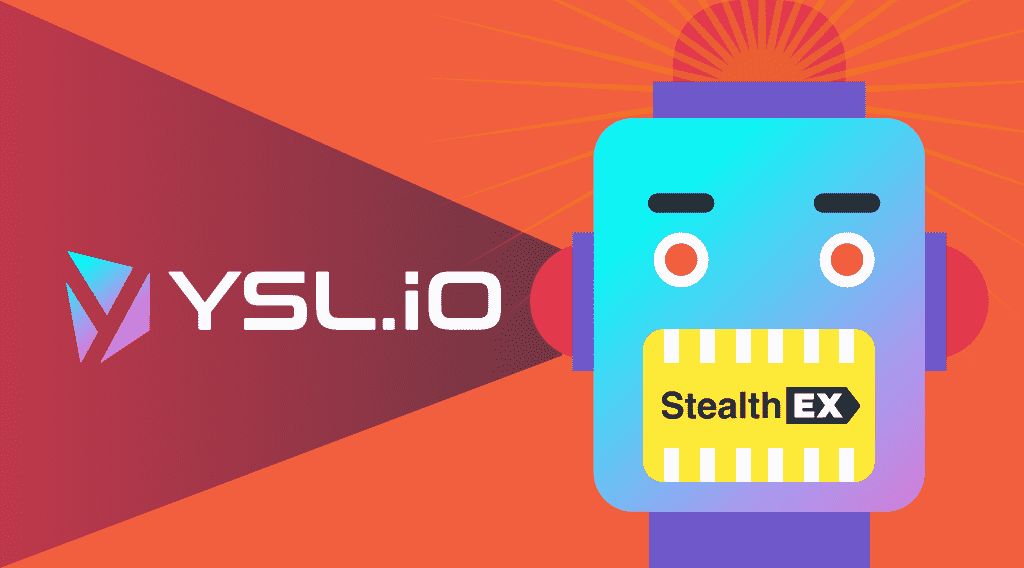 May 25, 2023
Our News
StealthEX Has Been Integrated into ChainZap by YSL.IO
Instant crypto exchange StealthEX partners with DeFi 3.0 protocol YSL.IO for seamless integration into ChainZap