OkCash Price Prediction: OK Coin Forecast
April 15, 2020
Price Prediction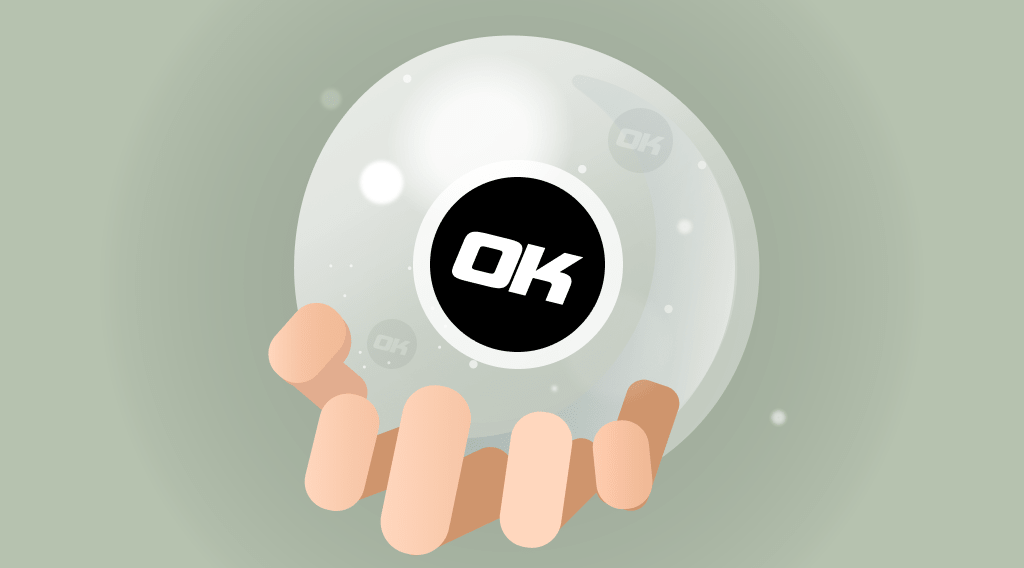 What is OkCash (OK)?
OKCash is a decentralized open-source cryptocurrency that was created as a result of the BlackCoin's fork in November 2014. Until a rebranding, in April 2015 the project was known as PimpCash.
OkCash platform is an international payment system that allows making transactions around the world without the participation of third parties and with very high protection of users' personal data. Thanks to the PoS (Proof of Stake) method all transactions in the OKCash network are confirmed very quickly.
The project has it's own initial token – OK. The main feature of the coin is that users can earn additional coins by saving a certain amount of OK in their wallets.
OkCash Statistics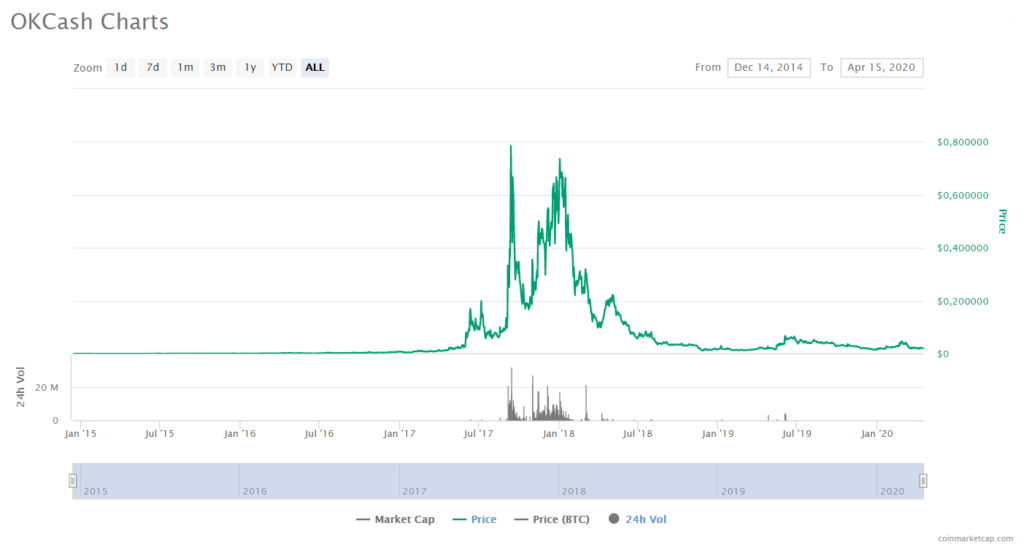 | | |
| --- | --- |
| Current Price | $0.020271 |
| ROI since launch | > 9000% |
| Market Cap | $1,522,459 |
| Market Rank | #708 |
| Circulating Supply | 75,106,343 OK |
| Total Supply | 75,106,343 OK |
Source: CoinMarketCap, Data was taken on 15 April 2020.
OkCash's achievements and future plans
In 2019 the OkCash project:
• Released core performance and security update.
• Launched new resources for services.
• Released ROKOS 10.
• Updated the project's core design.
• More than 241,371 OK addresses were created with 26,866 addresses holding OK coins.
• Celebrated the 5th Birthday.
What will happen in 2020?
It is difficult to provide a full roadmap but according to the OkCash official website in 2020 we could expect the following main events and updates:
• The launch of the web and mobile staking wallet.
• Upgrade of the project core code.
• Halving on 24 June 2020. The Okcash block staking/mining reward will change on block number 2,526,285.
• Creation of self-governance system.
• Release of ROKOS 11 + smart contracts with a giveaway to OK coins holders.
• Celebration of OkCash's 6th Birthday.
OkCash Technical Analysis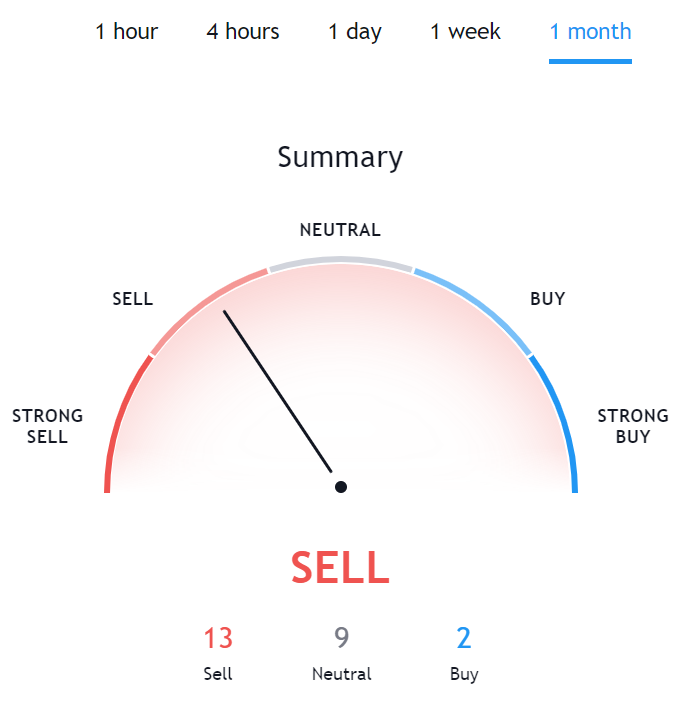 Source: TradingView, Data was taken on 15 April 2020.
OkCash Price Prediction 2020
TradingBeasts OK price prediction
The OKCash price is forecasted to reach $0.0283156 (+39.68%) by the beginning of May 2020. At the end of 2020, the OK average price will be $0.0348478 (+71.91%).
Wallet investor OkCash price prediction
The average OkCash price will be equal to $0.0677 (+233.97%) at the end of the year.
DigitalCoinPrice OkCash OK price prediction
The average OK price will be equal to $0.03527098 (+73.99%) in December 2020.
Buy Okcash at StealthEX
Okcash (OK) is available for exchange on StealthEX with a low fee. Follow these easy steps:
✔ Choose the pair and the amount for your exchange. For example BTC to OK.
✔ Press the "Start exchange" button.
✔ Provide the recipient address to which the coins will be transferred.
✔ Move your cryptocurrency for the exchange.
✔ Receive your coins.
Follow us on Medium, Twitter, Facebook, and Reddit to get StealthEX.io updates and the latest news about the crypto world. For all requests message us via support@stealthex.io
The views and opinions expressed here are solely those of the author. Every investment and trading move involves risk. You should conduct your own research when making a decision.
April 15, 2020
crypto price prediction
cryptocurrency
Okcash
price analysis
price prediction
Recent Articles on Cryptocurrency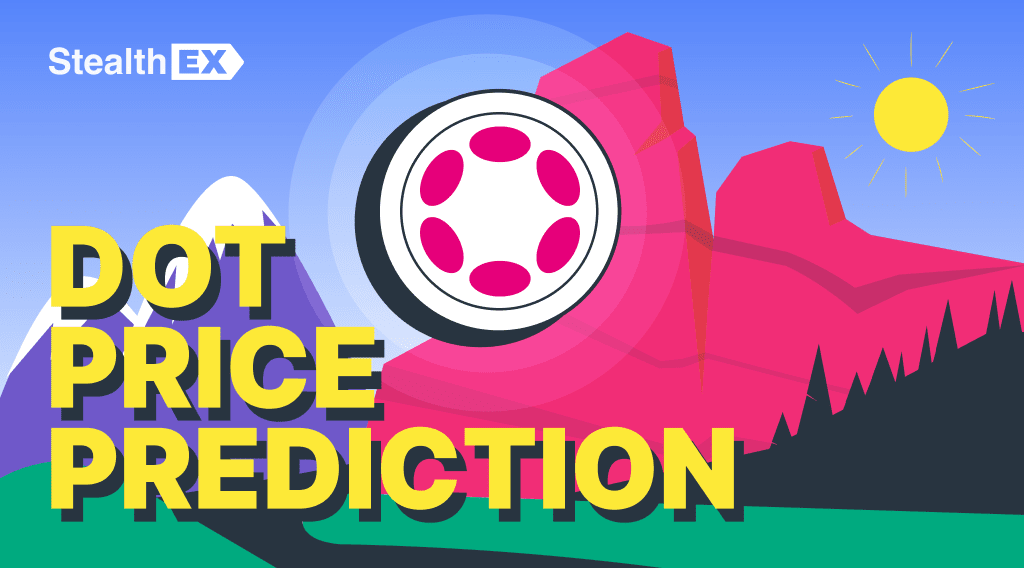 November 29, 2023
Price Prediction
Polkadot (DOT) Price Prediction: Will DOT Coin Reach $1000?
According to the long-term Polkadot price prediction by the end of 2030, the DOT price may rise to $195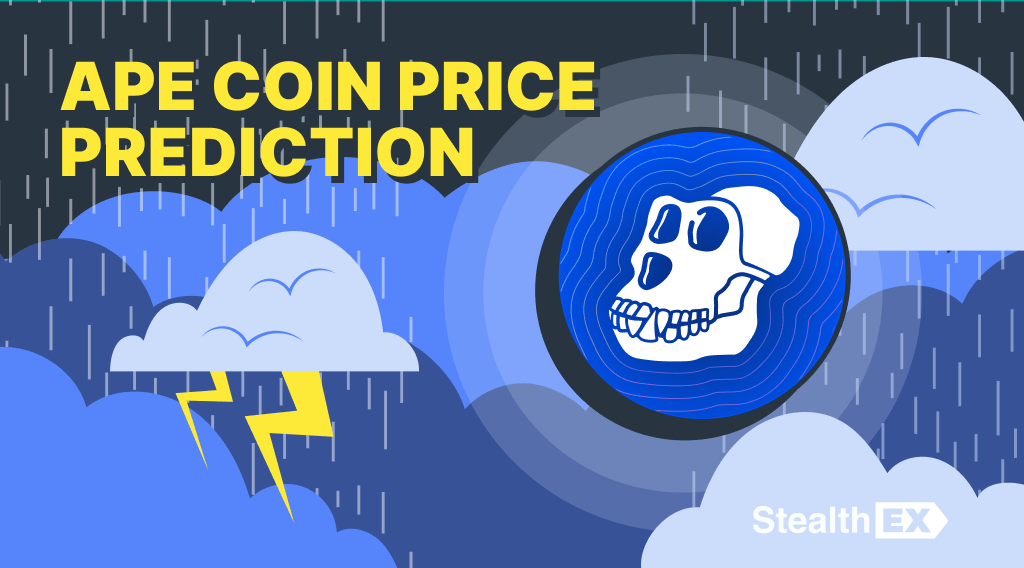 November 29, 2023
Price Prediction
ApeCoin Price Prediction: Is APE Coin a Good Investment?
According to the long-term ApeCoin price prediction by the end of 2030, the APE price may rise to $250