Particl Marketplace: Where Sellers Meet Buyers
August 26, 2020
Crypto World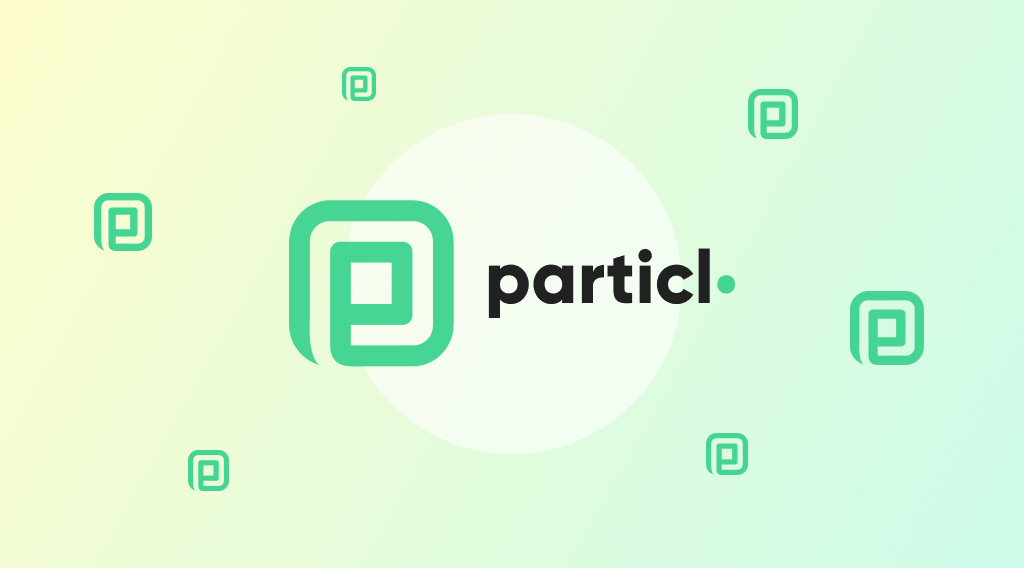 People had been speculating since the dawn of crypto when the world's largest online marketplaces, the ones of the Amazon caliber like eBay, Etsy or AliExpress, and, well, Amazon itself, would start to accept cryptocurrencies. There were a slew of rumors, opinions, and theories thickly interspersed with false reports popping up here and there of Amazon and its little cousins being on the verge of embracing cryptocurrencies. On top of that, someone has actually posted a petition on change.org to add Ether to Amazon as a payment method.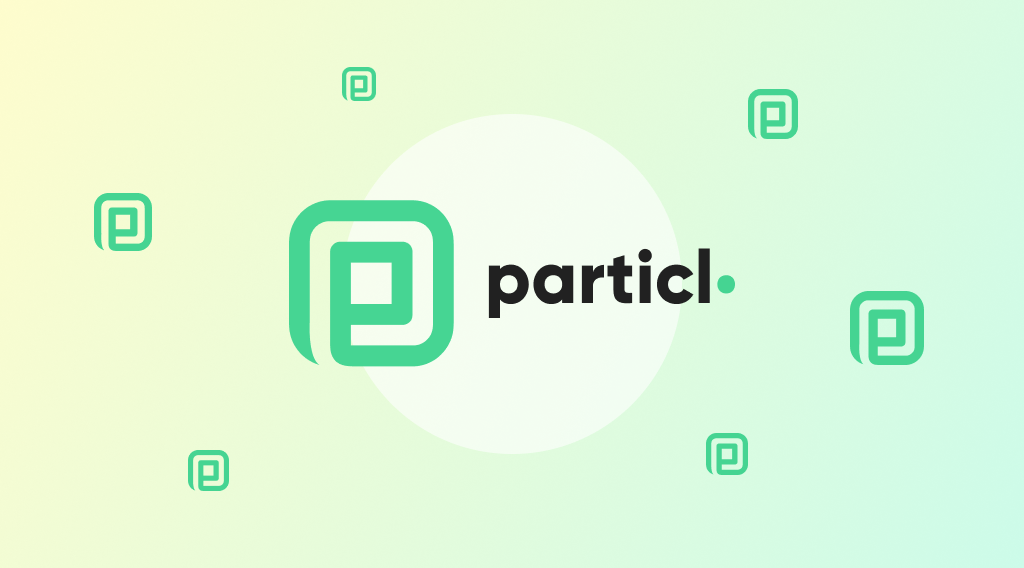 Long story short, that was a waste of time. High hopes fell flat, and people lost religion. But not all. As the common wisdom goes, when hope dies, action begins. This exposition describes one such effort which tries to bring to fruition the idea of a decentralized marketplace for trading goods and services. And as you might have already figured it out, with a cryptocurrency as a means of payment. So let's welcome Particl Marketplace and see what it has to offer – and what Amazon has missed.
What is it, in simple words?
Particl Marketplace is an online marketplace where you can trade goods and services. Not a big deal, you may think. However, what distinguishes it from places like Amazon as well as cryptocurrency-enabled marketplaces is the decentralized nature of purchases on Particl. You can think of it as a variety of a decentralized cryptocurrency exchange (aka DEX) where trades are being conducted on-chain. But in case of Particl, it is goods and services that are being traded, not fiat or crypto, with deals on-chain as well, fully encrypted and decentralized.
Particl is a global peer-to-peer privacy-centered marketplace that uses an automated two-party escrow system. It is crypto-agnostic and designed to work with any cryptocurrency, creating a secure, highly-scalable environment supported by a privacy-focused blockchain-based platform. The team behind the project sees its mission in developing "a new decentralized, private and democratic economy" that is governed by the network of its users, with no central authority or middleman getting in the way.
In the project developers' own words, Particl enables everyone to participate in a free, anonymous exchange of all kinds of goods, without paying any fee and regardless of geographical location. To be sure, you are already thinking about Silk Road and its dark fate, and that the government is going to crack down monumentally on Particl one day. Well, the outcome may vary as the payments on the platform are made using its own cryptocurrency PART, with its laser focus on privacy and anonymity. But more on this later.
How did it grow up?
The development of the Particl project started in early 2017 with the release of the white paper describing the team's vision for the marketplace, which was shortly followed by a successful seed funding that brought in enough funds ($750,000) to support the development of the project for a year (it turned out sufficient to last for over two years).
These donations helped to establish the Particl Foundation, a non-profit Swiss organization with the goal of providing legal protection for the project to ensure its sustained development and compliance with government regulations. It receives 10% of all the staking rewards generated on the Particl network, making the project self-sustainable and free for most uses.
Unlike other such projects in the crypto arena, Particl has been using its own blockchain from day one, which happened to be July 17, 2017. It was specifically designed to be crypto agnostic by supporting and working with any cryptocurrency. Additionally, it supported the smart contract tech out of the box, giving users an ability to build all kinds of decentralized applications (dApps) that can be directly integrated into the Particl marketplace.
On May 31, 2018, the Particl Marketplace, the Holy Grail of the entire endeavor, was made available for alpha testing on the testnet of the project, which later split into development and stable branches. It went live with the mainnet release of the Particl Open Marketplace on August 12, 2019, which featured Particl Desktop 2.0.0, a client-side application providing user interface and built-in wallet functions.
On November 25, 2019, the Particl Desktop 2.3.0 client was released that enabled Bitcoin payments and marked the introduction of untraceable transactions. With the help of the new in-wallet exchange module, everyone can easily swap their bitcoins for the native PART coin. Moreover, the module allows seamless integration of third-party accountless exchange services right into the marketplace, with StealthEX being one of them.
How is it different from other marketplaces?
The common solution many P2P marketplaces implement to protect buyers and sellers from the other party failing to honor their end of the bargain is through third-party escrow, where the "third-party" in the majority of places and cases is the platform itself that the market participants must mutually trust. In short, it is a single point of failure. And the selling (pardon the pun) point of the entire Particl's marketplace is its decentralized escrow, which is a thing entirely between the two parties engaged. No middlemen allowed here!
And these are not empty words. Particl implements the concept best known as Mutually Assured Destruction (aptly shortened as MAD), a military doctrine you are certainly familiar with, and probably even afraid of, that consists in a mutual destruction of two belligerent parties in an all-out nuclear holocaust. If you are curious, the idea stems from the game theory and has a lot to do with the Nash Equilibrium, of John Nash's fame. In a nutshell, Particl removes the need for a trusted escrow agent by introducing MAD escrow smart contracts.
A MAD escrow contract allows to lock funds in a multi-signature address that can be released only if all the parties sign off on the transaction. So both the seller and the buyer lock in the contract an agreed amount for a specified period of time, with the buyer also depositing the payment for the items purchased. The escrowed funds are released when both parties confirm the fulfillment of the agreement. Should one party break the terms, the funds remain locked for good causing a mutual financial loss until both parties agree to sign off.
Another crucial aspect of Particl Marketplace is its end-to-end privacy. The problem with conventional marketplaces acting as an escrow agent is that the communication between the parties should be open to the agent for it to serve as an arbitrator. With Particl, it is no longer required, and all messages between the buyer and the seller are encrypted. Despite being public, only their recipient can decrypt them, which effectively makes messages untraceable.
This is also where the PART coin turns up quite handy. It enables three different privacy modes, and with the most secure mode, the Anon mode, PART transactions utilize the RingCT privacy protocol, which hides both the amount transferred and the identity of the parties transacting. Accordingly, every part of the entire Particl trading environment is thoroughly decentralized, and the full anonymity of market participants is maintained at all times, making the platform a completely trustless marketplace. Big Brother is no longer watching you.
Aside from that, you can stake PART and generate a source of passive income for yourself. Particl uses a custom Proof-of-Stake consensus protocol, allowing you to get a piece of the pie in the form of new coins created at each block according to the scheduled inflation process. The annual inflation rate is initially set to 5% and goes down 1 percentage point every year until it finally floors at 2% indefinitely. Moreover, these rates are a bare minimum as they assume that all PART coins have been staked. Otherwise, the income will be bigger and better as the same rewards are paid to fewer coins.
Additionally, your passive income through staking PART will be augmented by the fees generated through the everyday marketplace operations. Whether it is network fees collected via PART transactions or marketplace listing fees paid by the sellers, all of them contribute to the stakers' rewards. At the end of the day, staking PART can turn into a profitable business once the Particl platform starts to attract more traffic. In simple words, the more popular the market gets, the more fees it generates, the more coins the stakers earn.
As PART is a standalone cryptocurrency, it can be used outside Particl Marketplace as well. So if you plan on using it for purposes other than eCommerce, it is traded on several exchanges, for example, HitBTC and Bittrex, with more exchanges to list PART in the future. There are native Particl wallets available for storing PART such as Particl Qt with Ledger support, Particl-cli, and Particl Copay Wallet, with the latter available for both the desktop and the mobile. There is also a third-party multicurrency Flare Wallet, enabling cold staking for Particl.
Running Particl is a collective effort, which means no operational costs and no company bagging profits from it. The marketplace buyers don't pay any commissions other than tiny network confirmation fees, while the sellers are only charged a small listing fee to keep spam listings to a minimum. This creates a highly competitive environment, with the sellers making more profits and the buyers having access to cheaper goods and services as a result.
What's in the pipeline?
The next major release of the Particl Marketplace should have been Particl Desktop 2.4.0, but it was later rebranded as Particl Desktop 3.0 to reflect its breakthrough nature. It is set for release in the second half of 2020 and will enable the addition of user-created markets and storefronts, effectively turning the Particl marketplace into a network of specialized markets.
And if you think about it, that makes perfect sense. Say, you have a social network account highly merited and full of karma that you want to sell, whatever your reasons might be. Then creating a dedicated market for trading such accounts privately and securely may look extremely appealing to you. Whether it is the right thing to do is another matter, of course.
Kidding aside, it is obviously not about selling or offering something that the society on the whole doesn't approve of or frowns upon. If you are a freelancer, for example, a graphics designer or a translator, you would be certainly interested in the future freelancer markets – along with your potential employers. Put simply, birds of a feather should flock together.
To keep things in perspective, popular freelancer markets that exist today charge up to 10-20% of what you would get from your client if you negotiated directly. All in all, establishing communities across the marketplace seems to be the next logical step in the natural evolution and growth of the platform. In fact, it is a little surprising that the Particl team didn't come up with this idea earlier.
Meanwhile, we wish Particl success and good luck in achieving their goals and aspirations.
And remember if you need to exchange your coins StealthEX is here for you. We provide a selection of more than 250 coins and constantly updating the list so that our customers will find a suitable option. Our service does not require registration and allows you to remain anonymous. Why don't you check it out? Just go to StealthEX and follow these easy steps:
✔ Choose the pair and the amount for your exchange. For example ETH to PART.
✔ Press the "Start exchange" button.
✔ Provide the recipient address to which the coins will be transferred.
✔ Move your cryptocurrency for the exchange.
✔ Receive your PART coins!
Follow us on Medium, Twitter, Facebook, and Reddit to get StealthEX.io updates and the latest news about the crypto world. For all requests message us via support@stealthex.io.
The views and opinions expressed here are solely those of the author. Every investment and trading move involves risk. You should conduct your own research when making a decision.
August, 2020
crypto exchange
crypto market
cryptocurrency adoption
Ledger
Particl
Recent Articles on Cryptocurrency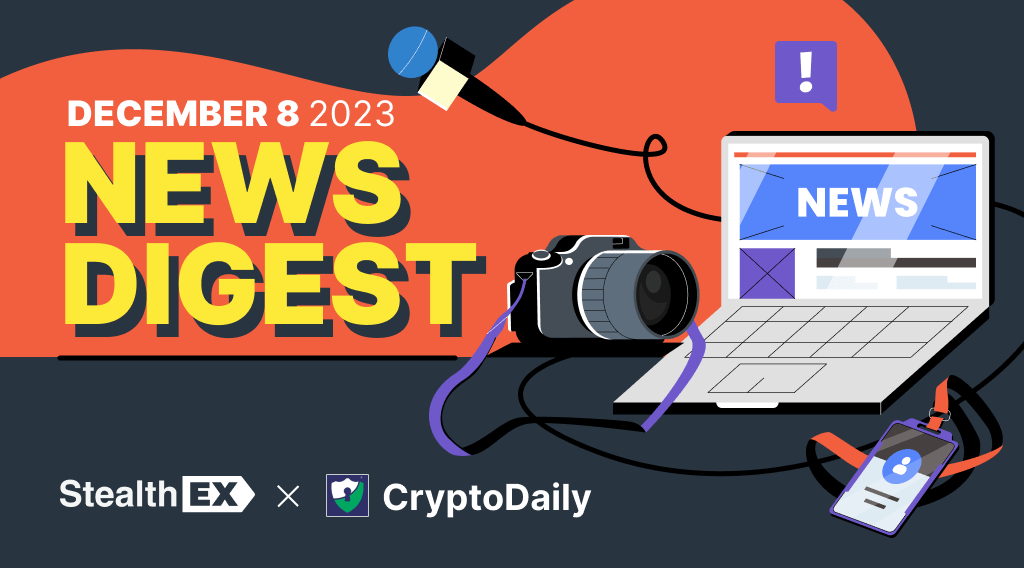 December 8, 2023
Crypto World
StealthEX & CryptoDaily: Weekly Crypto Insights
Explore key cryptocurrency developments and trends in StealthEX's insightful weekly roundup, in partnership with CryptoDaily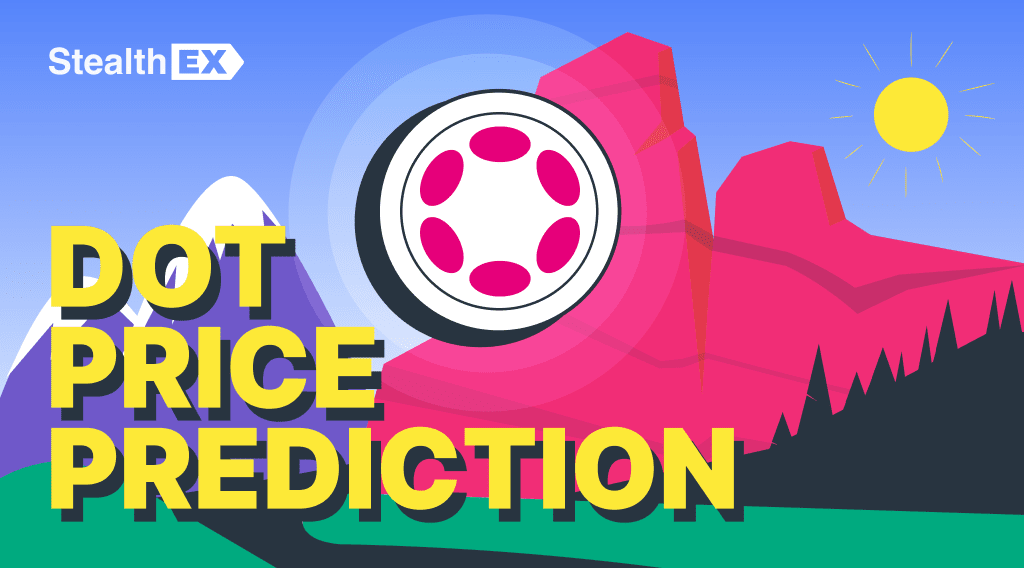 November 29, 2023
Price Prediction
Polkadot (DOT) Price Prediction: Will DOT Coin Reach $1000?
According to the long-term Polkadot price prediction by the end of 2030, the DOT price may rise to $195