Recap of Exclusive AMA: Akita DAO x StealthEX
February 6, 2023
Our News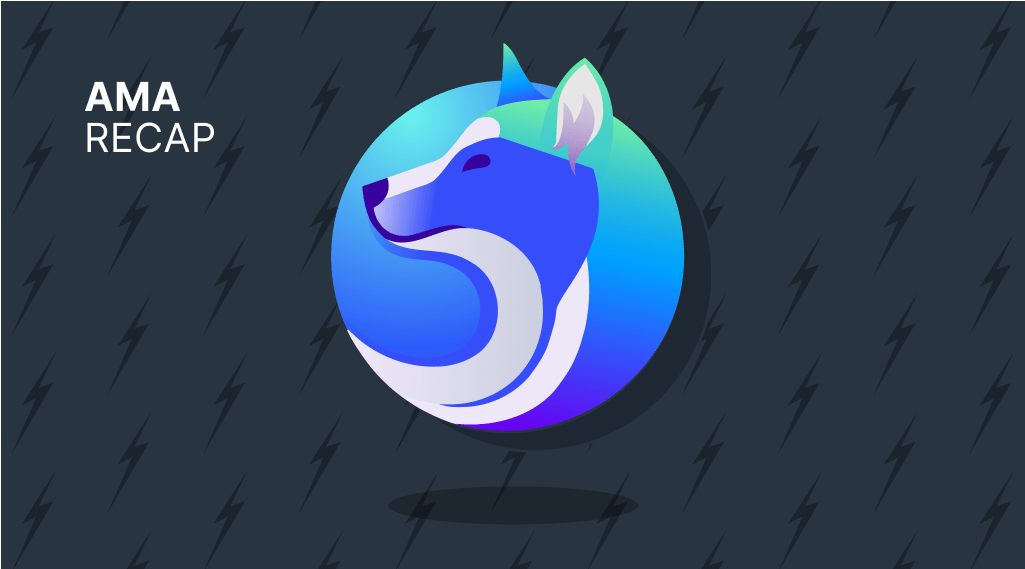 On February 2, 2023, we had StealthEX & Akita DAO AMA session in our Telegram Community Chat, and here is a recap.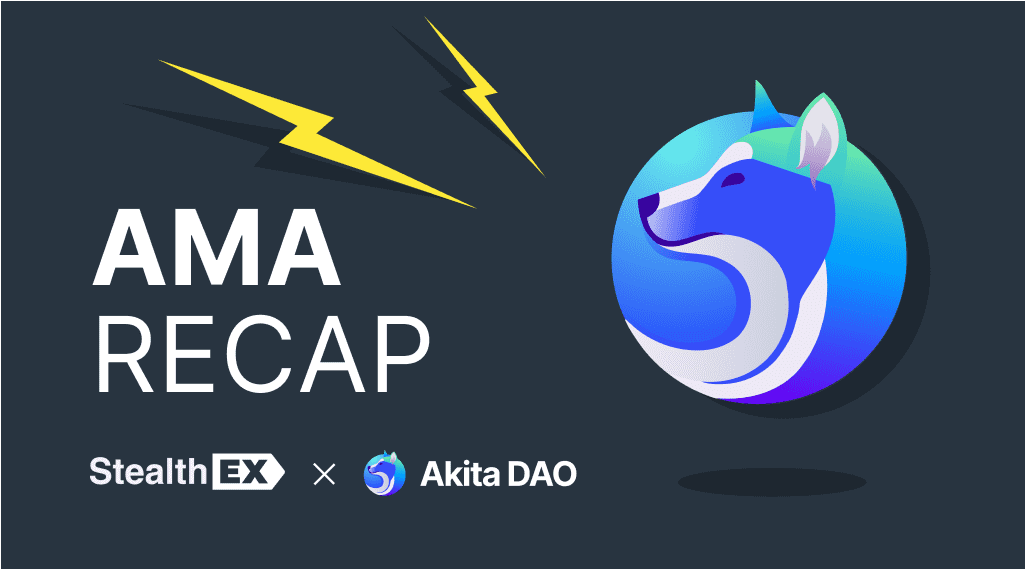 Our guest today, Ryan MacGavin (@WryRyeRy), Akita DAO Co-founder.
Questions from Twitter
StealthEX: The time has come and the AMA with Akita DAO is about to start right now, so keep tight! Ryan will join us to discuss the upcoming plans and answer everything of interest. Are you ready to start?
Ryan: Excited to be here, thank you StealthEX for hosting! Happy to answer questions from the community here.
Q1: How do you get other Crypto influencers in this project? What great features do you have that'll make even non Blockchain believers interested?
Ryan: Great starting point here. With the current team working for the AKITA community since around March 2021, we have built relationships with many influencers and were able to tap into them for the recent launch of trading of HACHI. These tend to be the "OG" group of influencers with wide networks of meme coin traders, so they can bring a lot of eyes to the project, but these traders aren't always DYOR/DD/reading white papers. It takes a lot of work to then onboard these new people to our community.
My personal opinion is that influencers only go so far in building a long-term, sustainable community. I feel that we need to continue to develop these relationships with influencers with strong, active communities, while simultaneously directing the Akita DAO to develop new products and use-cases for HACHI and AKITA (eg Staking, grants, bounties, etc.)
We also have a strong community that has built out their own social networks in web3, including CryptoTwitter and DeSo. Artists and graphic designers from the community have contributed almost all of the artwork you see today, and many have suggested that they envision the Akita DAO as having a future program which helps creatives by providing grants or other incentives. Other members have relationships with CEXes, DEXes, and other crypto services, and this is the beauty of the DAO – if we all work together, the sum of our abilities far outweighs what we can accomplish with a centralized, siloed structure.
In this AKITA Ecosystem we are working towards, the Akita DAO will develop products to increase value for AKITA holders, and HACHI holders will help steer that development. This is an excellent opportunity for anyone interested in the future of web3 to get in NOW and start contributing, even if it is just by casting a vote.
Q2: Partnership is always an important factor for every project. So who is your partner? What are the benefits you get from those relationships?
Ryan: This is a fantastic question – I'd say first that Akita DAO does not have a specific partner, but aims to partner with its community first and foremost. We believe in collaboration and see partnerships with a variety of projects. We also believe in strong partnerships, and to be honest, this is a difficult thing to find in the web3 and crypto space. Not only did many organizations not make it through this bear market cycle, but many others are not legitimate enterprises. It's incredibly easy for some companies to say they are capable, but many are either misrepresenting themselves or unaware of the skills, workload, and strategy that is required to create something worthwhile.
So – while we remain open to anyone who wants to propose a partnership, our community has instead focused on discussing who they already work with, who they are excited by, and who they TRUST. Many in the Akita DAO have a strong interest in gaming, and this is a very big market with incredible potential for blockchain utilization. We continue to have discussions with a major mobile game studio to try and find a way to fit into their plans, while at the same time beginning discussions with other organizations who are focused on GameFi/web3 gaming.
At the same time, we continue to have discussions with platforms like StealhEX (no domain combot!), to find new ways to engage with the wider community of the cryptoeconomy. Other discussions are happening with major DeFi protocols, as well as Layer 1 and Layer 2 blockchains, so that the Akita DAO is known to these major entities, and any opportunities may benefit the DAO and its treasury.
Q3: One of the factors that makes the platform appealing to many users is its special features. What is AKITA most unique attribute that will help set your project apart from other growing social media platforms?
Ryan: OK, that's a tough one, naturally. Our website, but it is undergoing major refresh right now. I want to encourage people to go to our Twitter to learn most about what we are doing, as well as our own TG channel.
I personally believe that our strongest attribute is that we have an existing, guaranteed funding stream that will take us into Q1 2027. Most organizations do not have funding outside of the launch of their token, and this creates major long-term sustainability problems. With the history of AKITA, our team did not even benefit from having that launch funding, so it was an incredible opportunity to negotiate with the open-source software development DAO known as Gitcoin to establish this funding stream.
I also want to clarify that the token AKITA was launched with the idea of decentralized social media at its core, but in late 2021, it was clear that this undertaking was not only a huge, resource-intensive task, but also driven by people within the community that were no longer present and not contributing. Now, you see the rise of the DeSo blockchain network, supported by Coinbase, or the Lens protocol that is thriving on Ethereum/L2 – these organizations should be leading the charge, and what they are doing now is very exciting and very promising for those who are interested in decentralized social media.
In 2021/2022, I would have said one of our greatest traits was that "AKITA Network is a team of doxxed and publicly known identities." and this would have meant a lot. However, with the failures of so many projects in 2022 with publicly known people, I don't think most investors care as much. They want to see that people are thinking long-term, thinking sustainable, and that a project's community has a substantial and vital role in its success.
Q4: Talking about adoption, what has been your strategies in bridging the gap between web2 and web3 ecosystem?
Ryan: Another great question! Many of us come out of the web2 world, of course, so we are actively bridging that gap just by continuing to be active, no matter bear or bull, and contributing whatever time we can towards building the Akita DAO. While web3 is very focused on community, it is often lacking the organization structure and strategy that web2 has built over many years. I've always thought this was the greatest weakness of web3, and this is why we are seeing major web2 companies entering the space during the bear market cycle when pre-existing web3 companies weren't able to succeed. There needs to be a hybrid that transitions us into that real web3 identity.
A bit of background on myself – I come from a background of live music production (Classical music primarily) but also many years working at Amazon. There is definitely a point where the web2 world needs what the web3 is offering, and this is why I continue to stay in the space.
So, given all of the challenges to be *successful* – this is why it was important to secure funding, establish a plan for creating the Akita DAO, and then launch it in a way where it could grow organically, but also grow with guidance. This guidance, or governance, is very important! As we continue to develop for the AKITA and HACHI token, there will be dApps and services that utilize these tokens and/or provide other benefits to the community of holders. This will all be carried out by the Akita DAO through its governance procedure, and we encourage anyone to submit proposals and participate in voting once the final procedures are in place.
Q5: In the long run, why should we trust and follow you and AKITA project? How do you raise awareness and elimination of the doubts of investors / partners / customers?
Ryan: My first answer to that, somewhat cheeky, but also honestly: Don't believe 100% anything tells you in a chat room! Security and trust is huge for us, we espouse it all the time. DYOR, DD, not your keys not your coins, etc.
However, the blockchain space is meant to be trustless, and we collectively believe that's what we should be working towards. Transparency in communication is one of the fundamental aspects of establishing trust.
The Akita DAO was formed after many long discussions in our Telegram, over many months and now years. February 1 was our 2nd birthday!
So, to establish the trust, we have to show progress. Securing funding, establishing the SAFE Multisig wallet that serves as our treasury, and then launching HACHI as our governance token — these are things that we said we would do, and now that we've done them, we must continue going forward.
When our proposals/voting system is live and active, this is when HACHI holders will be able to exercise their own power, give their voice to the discussion of how the AKITA Ecosystem is develop over the coming years. What are people seeking as value? Value is not just the price of a token today, but moreso – what is the reason why it should continue to exist in the future? What is it being used for, why do people want to HODL, what attracts new users to expand our network?
Working with known entities and trusted entities also reinforces that trust with our community.
Gitcoin is one of the most influential communities of Ethereum developers. Avalanche is a blockchain network that has incredible potential, recently partnering with Amazon Web Services. We will continue to target these opportunities so that we are building alongside other trustworthy organizations.
And lastly — I want to be clear that this is a project that was created for investors BY investors. Until the existence of funding for our DAO, it was entirely self-funded. Most of us have day jobs, families, and lives to attend to. Our collective effort is what will bring success to all of us, together, for the future.
Q6: What are the future plans and vision of the Akita DAO and how it aims to remain relevant and competitive in an ever-evolving blockchain and decentralized finance landscape?
Ryan: First answer — listen to the community! We expect everyone participating within the Akita DAO is also paying attention to the rest of the web3 ecosystem and they are doing their own strategization of how other tools, dApps, or protocols might benefit HACHI holders, who are simultaneously focused on benefiting AKITA holders.
We have plans to develop a staking product, this was always an expectation of the community. But, it must be sustainable — no crazy 100000% yields or other bogus hype that ends up destroying projects. It must also be secure and developed by trustworthy, experienced developers.
We currently have liquidity on Avalanche, that should be utilized as well. The DAO has already discussed whether it would be for GameFi, DeFi, etc, but it must come to a collective decision. Those that want to guide this decision, that's where holding HACHI comes into play. HACHI holders hold both the token as well as the voice of the Akita DAO.
HACHI is on Ethereum — mainnet is not necessarily the best place for it to thrive, but working with developers and other projects focused on Layer 2 such as Arbitrum or Optimism — will be where we will thrive, be competitive, and remain versatile to changing market conditions and the continued evolution of the technology.
The Gaming studio I mentioned previously, if that works out, you can guarantee they won't be on a mainnet Layer 1 – they are targeting Layer 2 such as IMX or other NFT/gaming specific protocols.
So – again, we are sharing ideas amongst our community – what excites us, what shows promise, what has been successful, etc. It should not be myself, or me and one other person, who makes these decisions. I am biased and have my own beliefs and interests, but that does not mean that the Akita DAO shares these beliefs and interests.
Let the HACHI holders steer the Akita DAO's actions!
Q7: How does the HACHI token relate to the AKITA network and what makes it unique as your governance currency?
Ryan: Perfect question to whoever asked!
So, HACHI is the governance token, first and foremost. Holding HACHI is what gives you the power to help guide how the Akita DAO uses its treasury. I'll say again that our current funding from Gitcoin is through a Sablier Finance stream that runs into Q1 2027. Very few other DAOs have this long-term horizon.
Sablier for those who do not know, is a very secure token-streaming service so that we receive a steady amount of AKITA tokens every day. This is the initial basis of our funding, and then we must use this funding to establish additional projects and revenue streams.
Using this funding, we were able to build our treasury up and create the initial liquidity for launching HACHI on Uniswap. We also had operational expenses, such as paying developers, establishing marketing funds, and also recognizing those within our community who were showing leadership by compensating with them with what we could.
We were all here for 2022 — we know how its going now! So, while we had to cut some costs, many of those leaders had to refuse payments for the sake of launching HACHI with adequate liquidity, with a secure vesting contract, etc.
So – where am I going with all this? The Akita DAO treasury has been growing, its being used for launching HACHI, and now it will continue to grow even without HACHI. But, we now have HACHI that provides us a way for the community to guide the Akita DAO treasury and its development of the AKITA Ecosystem.
Every swap fee of HACHI for DEX trades on Uniswap now goes back to the Akita DAO treasury.
Every new revenue stream that the Akita DAO develops means continued growth of the Akita Ecosystem and less reliance on our initial Gitcoin funding source.
The more AKITA that the Akita DAO can continue to hold and build up in its treasury, the more that HACHI can be utilized to build out the ecosystem, which means more revenue streams that stretch our treasury's HACHI holdings even further.
I highly recommend that everyone read our "white paper" which we have laid out in a very easy-to-read, digestible manner on Gitbook.
This gives information on the DAO, HACHI tokenomics, and also history/tokenomics for AKITA.
This way, you don't have to go to our Telegram and scroll back to February 1, 2021 to figure out what has happened 😄
We continue to work with Etherscan, CoinGecko, CoinMarketCap, etc, etc — anywhere that we can make sure they have all of the Akita DAO's information and history shown accurately.
My last thought about what makes HACHI unique? Again…I'm a business-oriented person, so I go back to the funding. Most DAO's require that intial funding to be bootstrapped by someone, and in this case, it comes from our native AKITA token, which the community now truly owns.
StealthEX: Thank you so much for all the answers! Now let's continue our AMA session in a live format.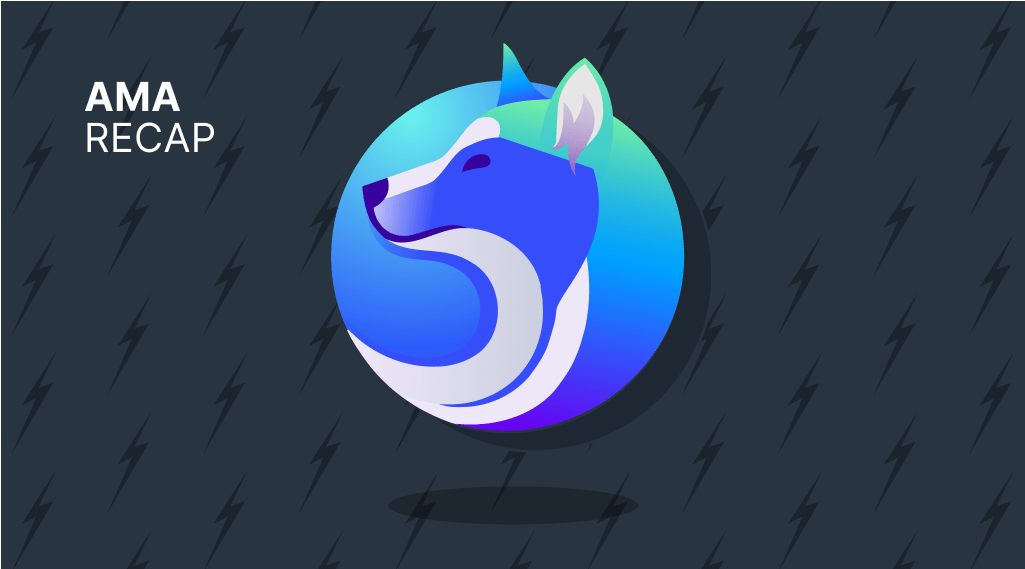 Live Questions
Q1: Since NFT is popular nowadays, is there a plan for NFT integration?
Ryan: Great question and very close to our hearts. we have some great artists within our community, and NFT technology is fundamental to the evolution of digital IP ownership – whether its for art, logistics, finance, etc.
We had the one of the most popular NFT art projects back in May 2021 – Drippies – and their company continues to build on Solana. We'll have a physical/digital hybrid NFT project with them in the near future – AstroAKITA. Keep your eyes out for that, but also other projects that the Akita DAO decides to launch.
Q2: I am interested to invest in your project. When and where can I buy your tokens? Is it already listed exchanges?
Ryan: HACHI is currently available on Uniswap both V3 and V2, and we will be adding more DEXes soon. StealthEX is working on it of course, and we've had others. I always suggest going to a market index like CoinGecko or CoinMarketCap to find all the markets where a coin is available!
Q3: What do you have? For this project, where can I get the latest information and what is the latest plan for your project?
Telegram Group
YouTube Channel
Medium
Discord
Twitter
Website
Ryan: Yes — we actively use the following:
We will have our own Discourse/forum available soon, and some have expressed interest in a Discord. In the meanwhile, best place for conversation is our Telegram, or shoot us a tweet!
Q4: Can you explain how is your Tokenomics Distribution? How many tokens will be minted? And how many tokens will be locked by the team?
Ryan: Good question here — so I want to point people here for the tokenomics. You can see its a 100,000,000 max supply.
You'll see the majority of the supply is locked in the DAO's multisig wallet — this means that 4 people must agree on every transaction before it can be approved.
There was an allocation of tokens that has been gifted to our community in the form of a CLAIM that runs until June 12. you can find details about eligibility in the Gitbook, too. Additionally we have allocations for Marketing/Awareness, Ecosystem Development, Leadership incentives, and Liquidity for CEXes, DEXes, etc.
Q5: Ambassadors play a very important role in every project, do you have an ambassador program? If yes, how can I be one?
Ryan: Ambassadors are super important, and that's how we view the members of Akita DAO. You don't have to be super active if you don't have the time, but voting and advocating for the DAO is crucial. Voting happens by holding HACHI tokens and utilizing the Snapshot protocol. This is super easy to do, and it does not require you paying any ETH gas for the voting transactions.
Q6: Do you have tutorial videos so we can get to know your project more clearly or do you have a YouTube channel or something? Can you share it with us?
Ryan: Yes, we have tutorials currently on our site, but there are even more coming with the new website launching in the coming weeks. Our Twitter also posts these videos, so please check it out.
Q7: How do you plan to spread awareness of your project in different countries/regions where English can't be used well? Do you have a community approach for them to better understand Akita Network?
Ryan: I really love this question. The Akita DAO is made up of people from across the globe – some in North America, some in Asia, Africa, Middle East, Europe. We have a very strong community in China that has grown very quickly recently.
But we have had really passionate and large communities in Turkey, Iran, Vietnam, Germany, Nigeria, Pakistan, Bengladesh, Russia, Spain, Argentina, etc.
We have multiple Telegram rooms for different languages – the main channel is primarily for English, but hopefully you should be able to find your community!
Q8: How many team members do you have? Do they have enough experience in the blockchain field? Do they have any experience on working in crypto and non-crypto project?
Ryan: Our "team" is distributed amongst a dozen or so people right now. We had the interim team that secured the funding from Gitcoin, which provides us funding stability into Q1 2021, and that team was primarily myself and two other people. Our backgrounds are a mix of business, from Amazon, CapGemini, and Hollywood. We have had incredible support from others with backgrounds in traditional finance, small business operations, and blockchain/crypto companies. I also have a certificate from MIT in Disruptive Blockchain technology and serve as a member of another crypto investor/artistic group known as WHALE.
Now the "Team" continues to grow but we will call them STEWARDS of the Akita DAO.
People can apply and advocate to be Stewards of the DAO, but these people should be knowledgeable and dedicated to the success of the DAO.
HACHI holders can delegate their DAO votes to these Stewards, too — so if you want to be a HACHI holder and participate in the Akita Ecosystem, you don't have to always be present and active. Using Snapshot, you can delegate your votes to any Ethereum address, or ENS, and that address will then be able to use your votes on Akita DAO proposals.
Q9: Almost 80% investors have just focused on price of token in short term instead of understanding the real value of the project. Can you tell us on motivations and benefits for investors to hold your token in long term?
Ryan: This is such an important thing to realize, and you asked such a great question. The Akita DAO is focused on the long term creation of value and use case for AKITA and HACHI provides the power to the community. The community itself will be able to examine their lives, decide what they are looking for, how they want to their lives to be in 2 years, 5 years, 10 years, etc. This is what the Akita DAO should be building for – longevity!
Thank you StealthEX for hosting this AMA with Akita DAO – always want to reiterate that I'm a voice of the DAO as a co-founder, but we have so many other voices. I'm also not anyone who gives financial advice, but I hope that I have answered your questions and got you thinking about why you would want to be buying, trading, or holding HACHI. I really hope you want to hold HACHI and contribute your voice to the Akita DAO and help us build the AKITA Ecosystem!
StealthEX: Thank you all for participating in our AMA event with Akita DAO, it was lovely to have you today. Stay tuned and thanks again!
Ryan: Oh yes, I love HACHI giveaways too 😄
Thank you again StealthEX community and I hope you all have a wonderful rest of your day/evening!
StealthEX: Thank you everyone for being here, and we hope that you enjoyed the AMA!
---
You can swap Akita Inu coin on StealthEX exchange platform.
How to Buy AKITA Crypto on StealthEX?
Just go to StealthEX and follow these easy steps:
Press the "Start exchange" button.
Provide the recipient address to which the coins will be transferred.
Move your cryptocurrency for the exchange.
Receive your crypto coins!

Follow us on Medium, Twitter, Telegram, YouTube, and Publish0x to stay updated about the latest news on StealthEX.io and the rest of the crypto world.
You are more than welcome to visit StealthEX exchange and see how fast and convenient it is.
AKITA
Akita Inu
AMA
crypto world
StealthEX
Recent Articles on Cryptocurrency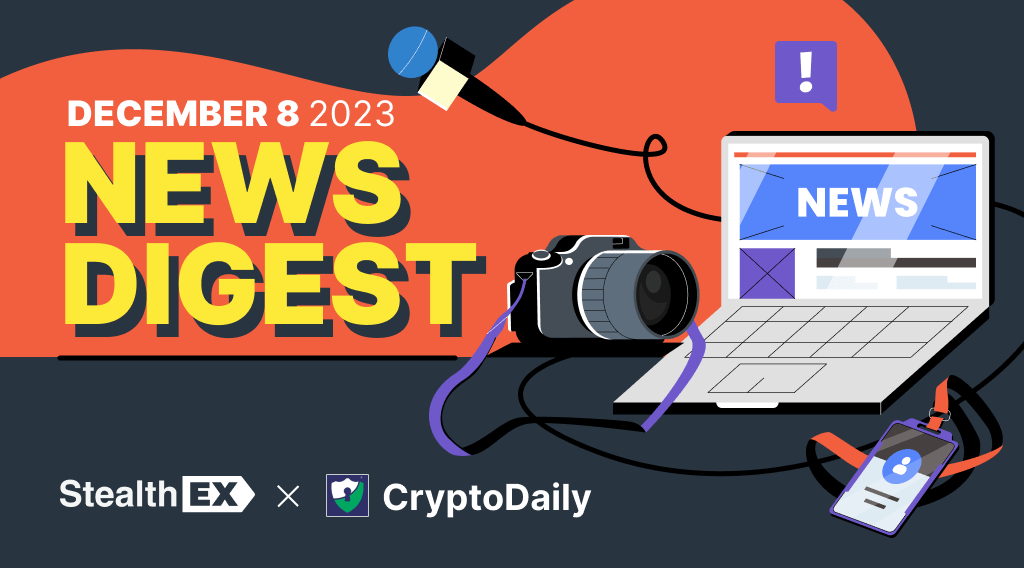 December 8, 2023
Crypto World
StealthEX & CryptoDaily: Weekly Crypto Insights
Explore key cryptocurrency developments and trends in StealthEX's insightful weekly roundup, in partnership with CryptoDaily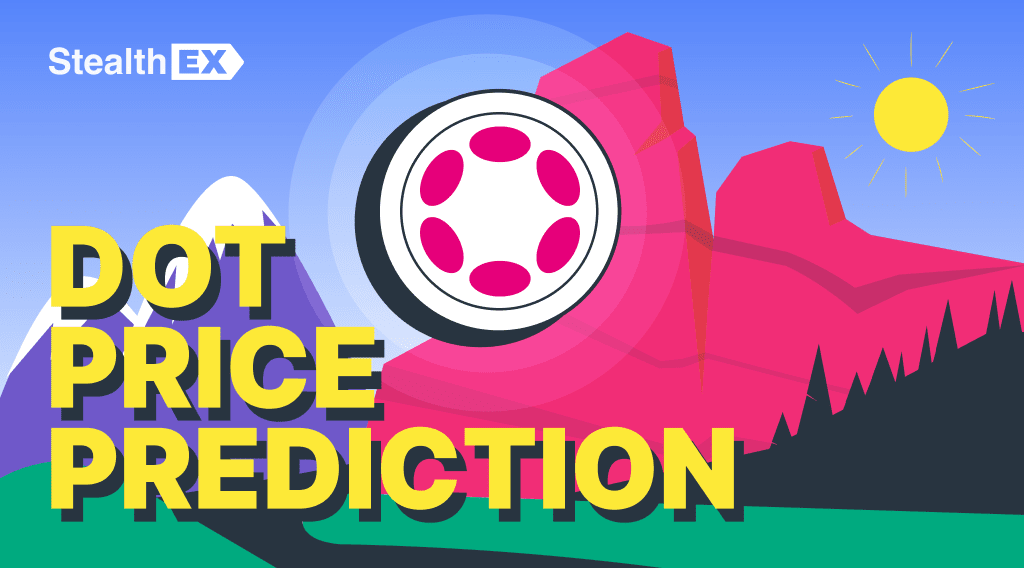 November 29, 2023
Price Prediction
Polkadot (DOT) Price Prediction: Will DOT Coin Reach $1000?
According to the long-term Polkadot price prediction by the end of 2030, the DOT price may rise to $195