Soulbound Tokens: When Soul Turns Digital
October 13, 2022
Crypto World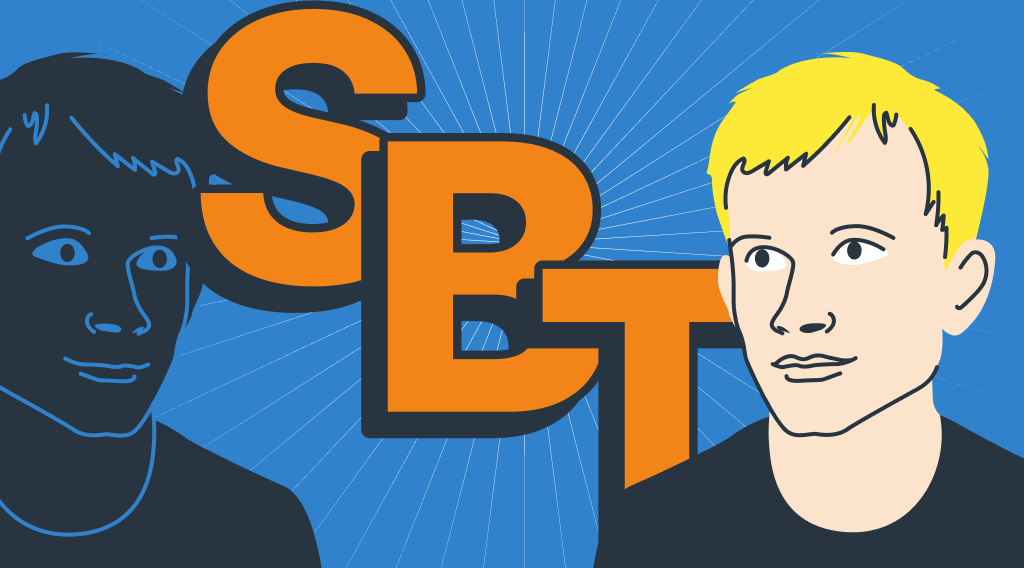 As the world of crypto enters a new era, sometimes referred to as Web3, many of its supporters claim that the field needs to be revolutionized. Crypto revolution requires innovative mechanisms and technologies, and one of these is Soulbound Tokens or SBTs.
So, what is an SBT? In May, 2022 the founder of Ethereum Vitalik Buterin, and his co-authors Glen Weyl and Puja Ohlhaver released a paper outlining their vision for Soulbound Tokens, another new term in the world of crypto. The paper created waves throughout the crypto community with many claiming SBTs are the future.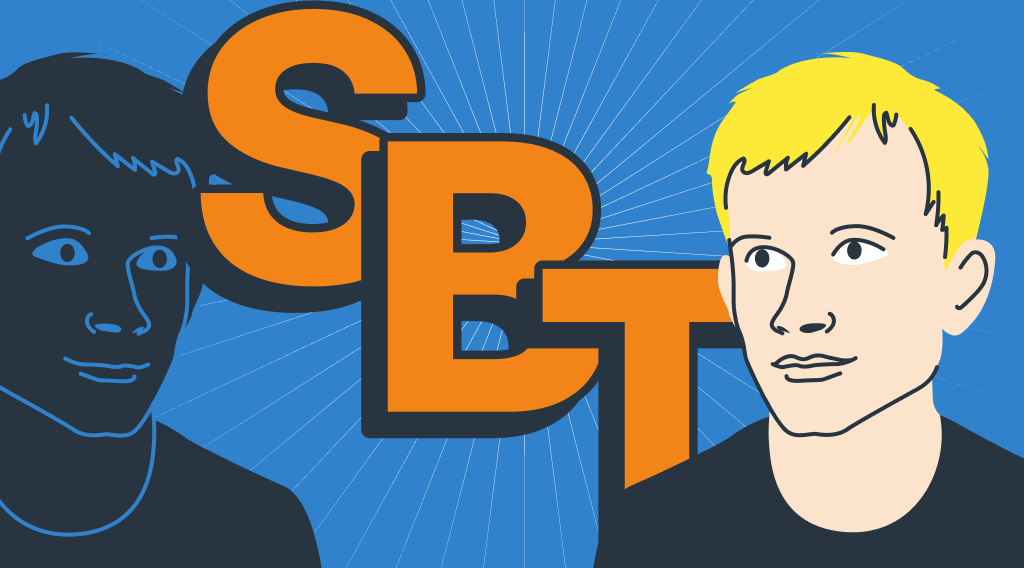 Soulbound Tokens enable crypto to accrue permanent non-tradeable records of merits and attributes and store them in a private blockchain wallet. Simply put, Soulbound Tokens are digital identity tokens that represent the traits, features, and achievements that make up a person or entity. SBTs are issued by 'Souls,' which represent blockchain accounts or wallets, and cannot be transferred. The tokens are intended to be anchored to the notion of what someone's accurate social identity is.
Some crypto enthusiasts believe that SBTs will humanize decentralized finance, while many say they are unnecessary and may even be dangerous. The modern world has already stepped into the harsh technological era, and series like Black Mirror can provide a glimpse into the possible world of tomorrow.
Soulbound Tokens: Principles
In essence, SBTs are reputation tokens. They allow individuals to verify all of their information – their education, work history, credit score, medical history, professional certifications, etc. – using blockchain technologies. An SBT could also be used to verify your name, birthday, political affiliations, charitable giving, criminal record, nationality, religious upbringing, and more. The possibilities are endless.
SBTs are like NFTs, but with a very big difference. Every NFT has its own identification code and metadata, meaning that it's unique and the data it contains cannot be falsified. Regular NFTs can be sold or given away for free. In other words, they aren't tied to one specific person or organization. Soulbound Tokens, however, are permanent, non-transferable NFTs, meaning that they can't be traded, given away or taken from your private blockchain wallet.
SBTs have a number of features. They are:
Non-transferable.
Non-financialized.
Can be tied to a myriad of other traits, features, and personal information.
Are stored in a private blockchain wallet.
How Will SBTs Work?
The authors of the paper tried to take one step further to investigate the new society where Soulbound Tokens will be part of the digital economy. According to it, SBTs are supposed to form an essential building block for a decentralized society, or DeSoc, which points away from the current hyper-financialized state of Web3 and depends on non-transferable social relationships of trust. The crypto world, the co-authors say, will move past simple transferable financialized assets.
The idea of Soulbound Tokens can drastically change the way society functions and looks today. Let's imagine you have graduated from the University of California, Berkeley. Anyone can claim that they are UC Berkeley graduates, but in order to confirm it in the new digital society, Berkeley's 'Soul' (or their private wallet) would have to grant your 'Soul' (or your private wallet) an SBT of a diploma, so that you could add it to your credentials. In this respect, SBTs can be distributed amongst members of a group or institution as proof of affiliation. This would make it next to impossible for people to claim false credentials.
Other Aspects of SBTs
Buterin and his co-authors further add that, since the tokens can't be sold or transferred from one wallet to another, they could help 'solve some of the problems ravaging decentralized finance, like scams and theft.' This would effectively unleash the true power of the new concept, making Soulbound Tokens irreplaceable in the new world.
Additionally, reputation plays a huge role in how much trust community members are willing to place in an NFT artist or project. With SBTs, the Web3 community will be able to check for themselves if an individual can be trusted. Thus, people will be able to make more informed decisions regarding what projects deserve their support.
Receiving an SBT or Losing It
What happens when a person or organization sends your Soul an SBT that you don't want? Well, SBTs are permanent, but ideally you shouldn't be stuck with them. For the system to work effectively, the team states that it must include features that let individuals hide an SBT from public view or destroy it.
What if your wallet is hacked? Unfortunately, this is a very important aspect of turning the society fully digitalized. With a multitude of scams and hacks in the crypto industry, even modern giants like Binance can't be immune to attacks, as we have just recently witnessed. With SBTs identity theft may become a major concern.
To cope with this issue, Vitalik Buterin proposed a community-wide adoption of something known as the 'social recovery model.' With social recovery, users can appoint a set of individuals or institutions as 'guardians.' These guardians have the ability to access and change the private keys of a user's wallet, should it get compromised. This way, recovering a Soul's private keys would require a member from a qualified majority of a (random subset of) Soul's communities to consent.
However, there are ways to get around this model. For example, an individual would be hard-pressed to recover stolen SBTs if the people they appointed as guardians have passed away or if the relationships have broken down. Additionally, the guardians are also humans and can be corrupted, ganging up on the person. The core of these problems lies in human nature that can't be fully digitalized and forced to follow a rigid set of rules even with a strictly organized society that follows the principles of social rating.
Soulbound Tokens Use Cases
SBTs can be used in different ways. For instance, Buterin claimed that blockchains provide account management and keep track of time, which confirms authenticity and patterns of reliability. Buterin added that Soulbound Tokens will also be able to prove you didn't do something, just as well as it proves you did. For example, one possibility is that Soulbound Tokens will make it easier to obtain decentralized loans.
Other use cases may include academics, event ticketing, airdrops (or SoulDrops), identity verification, criminal history, credit verification, awards, medical history, exclusive memberships, etc. The potential applications for SBTs seem unlimited. While nearly anything could be conceptualized as an SBT, official documentation may very well be the first type of content that will be digitized.
Confirming someone's academic achievements could quickly emerge as one of the most prominent use cases for SBTs. Companies and employees will be able to check the graduating status of an applicant, in addition to their various certifications. Moreover, government-issued identification could also be turned into an SBT. Digital passports and visas can be applied for remotely or issued based on Soulbound Tokens.
Or maybe a secure virtual wallet containing your ID, credit score, and banking information that allows financial institutions to quickly transact with their customers. In August, Binance already announced plans to issue SBTs to users as forms of credentials.
Soulbound Tokens: Disadvantages
SBTs could be used by scammers or criminals to target members of specific communities. It's especially dangerous if we are talking about governmental organizations. For example, holders of a specific SBT could be denied entrance to facilities, denied medical care, refused travel permits, have their voting rights revoked, and more.
Unfortunately, the dystopian bent can be clearly recognized in the paper. However, the authors acknowledge it: 'As we meditate on the possible dystopias of DeSoc, we should also contextualize these possibilities within other technological enabled dystopias.'
In the paper, they agree that SBTs 'could be used to automate red-lining of disfavored social groups or even target them for cyber or physical attack, enforce restrictive migration policies, or make predatory loans.'
Soulbound Tokens: Buy an SBT
What about Soulbound token's price? Well, Soulbound Tokens cannot be bought and sold and are not designed to have market value. Actually, trading them would destroy the idea behind the new economy. SBTs should be seen as incorruptible assets that grant the rights to a person without them paying for it, based solely on their achievements or traits.
Additionally, not all SBTs will carry earlier financial or official connotations. SBTs might contain a holder's medical history, information about their exclusive memberships, a log of their awards, etc. But other tokens may not be so beneficial for holders, since even criminal history and negative credit score impactors could easily be applied to someone's Soul wallet through official channels.
The concept of Soulbound Tokens is attractive, but is still a long way from being implemented. It would take a worldwide effort for the SBTs to become wide-spread. While the fully digitalized world of SBTs seems to be a distant future, crypto enthusiasts may already buy the relevant digital assets that can be traded or stored.
---
StealthEX is here to help you buy rarer tokens and the most popular crypto. If you'd like to make an investment in one of these rare cryptocurrencies, you can do this privately and without the need to sign up for the service. Our crypto collection has more than 600 different coins and you can do wallet-to-wallet transfers instantly and problem-free.
How to Buy Crypto?
Just go to StealthEX and follow these easy steps:
Choose the pair and the amount you want to exchange. For instance, BTC to ETH.
Press the "Start exchange" button.
Provide the recipient address to transfer your crypto to.
Process the transaction.
Receive your crypto coins.

Follow us on Medium, Twitter, Telegram, YouTube, and Reddit to stay updated about the latest news on StealthEX.io and the rest of the crypto world.
Don't forget to do your own research before buying any crypto. The views and opinions expressed in this article are solely those of the author.
crypto world
Ethereum
SBT
Soulbound Tokens
Vitalik Buterin
Recent Articles on Cryptocurrency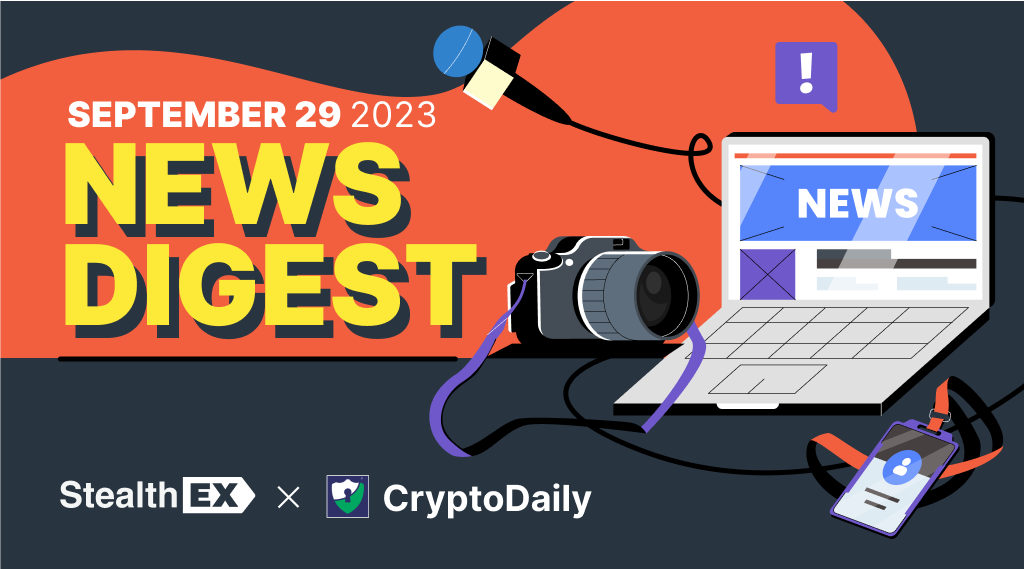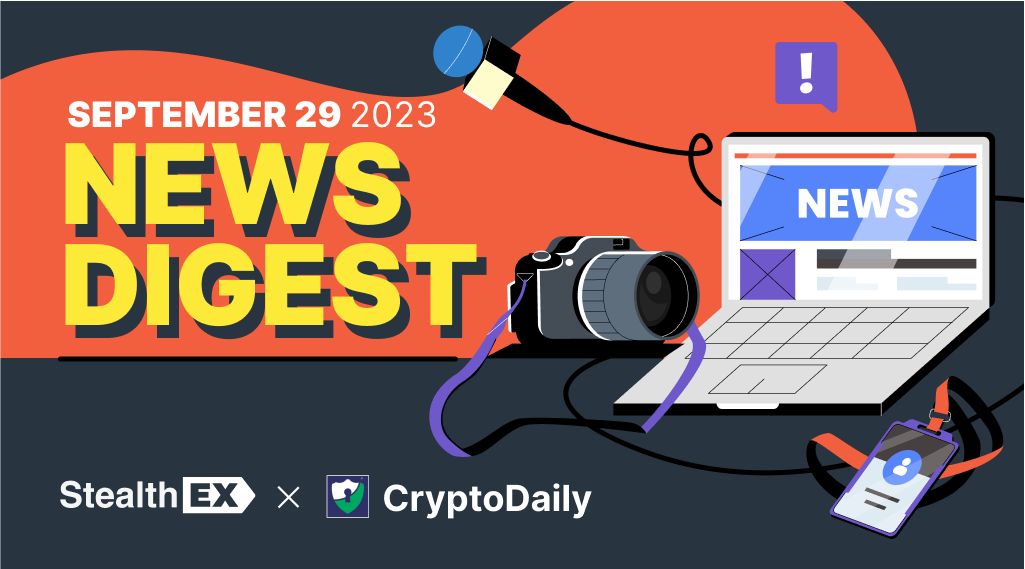 September 29, 2023
Crypto World
MicroStrategy, Coinbase, and MoneyGram Wallet in StealthEX x CryptoDaily Digest
MicroStrategy's new BTC buy, SEC scrutiny on Gensler, MoneyGram wallet, and Marathon Digital's invalid block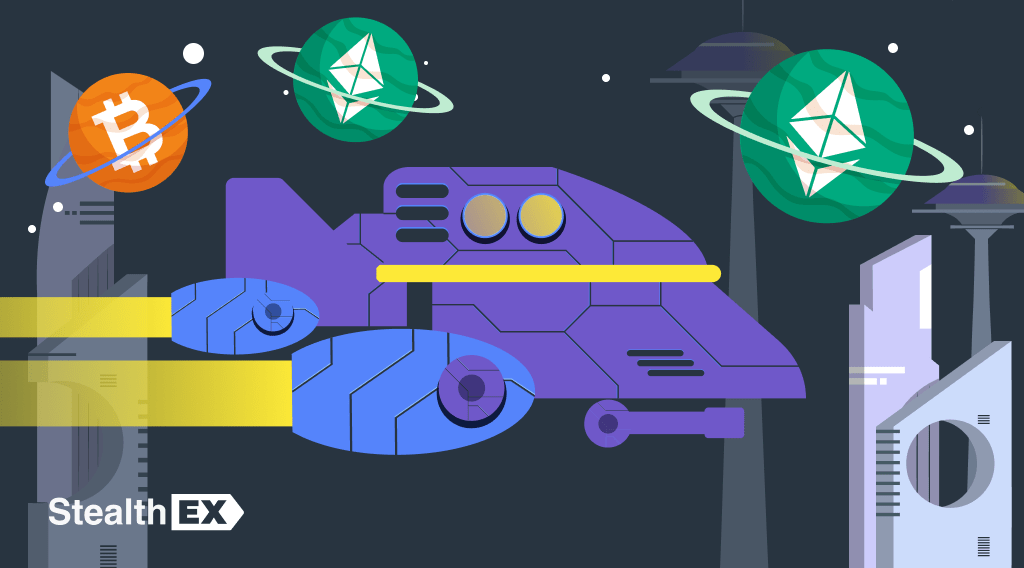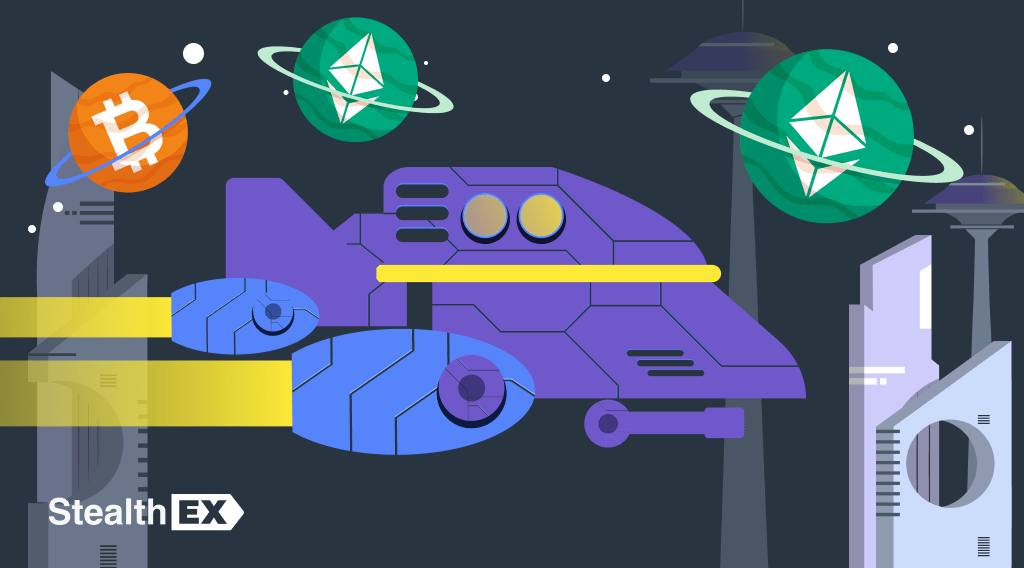 September 28, 2023
Investment
Future of Crypto in the Next 5 Years: Trends, Challenges, and Predictions
Navigating the future of crypto in the next 5 years: what can we expect from the cryptocurrency market in the…