StealthEX Celebrates Its 5th Anniversary: Join the Birthday Event!
October 3, 2023
Our News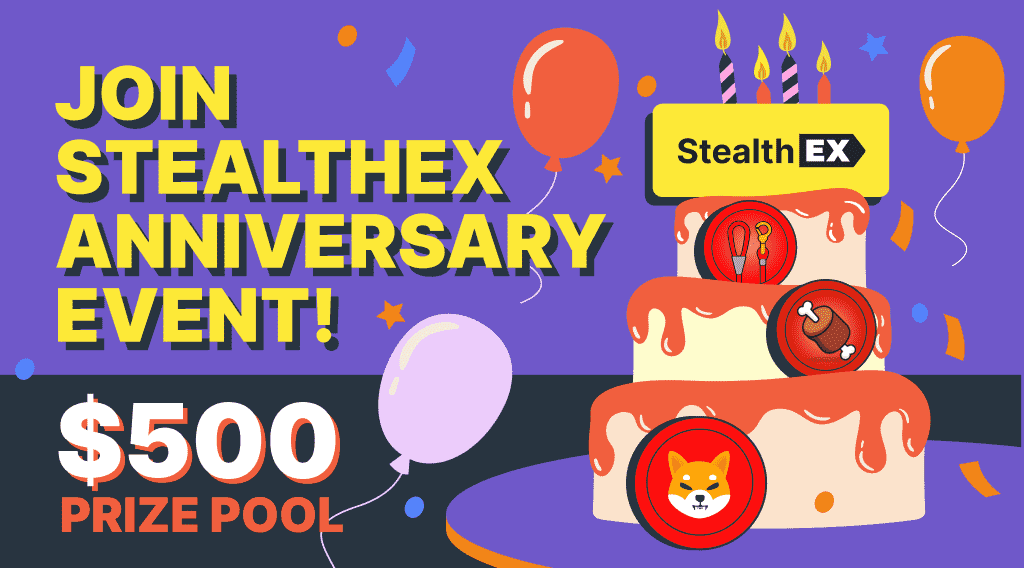 StealthEX Instant Crypto Exchange celebrates its 5th anniversary with a festive campaign and invites everybody to take part in celebrations that consist of three main events, you can take your chances at winning your share of the $500 prize pool and claim the title of the biggest StealthEX fan. The lucky winners will be able to grab their prizes in SHIBA INU (SHIB), Bone ShibaSwap (BONE), and Doge Killer (LEASH)!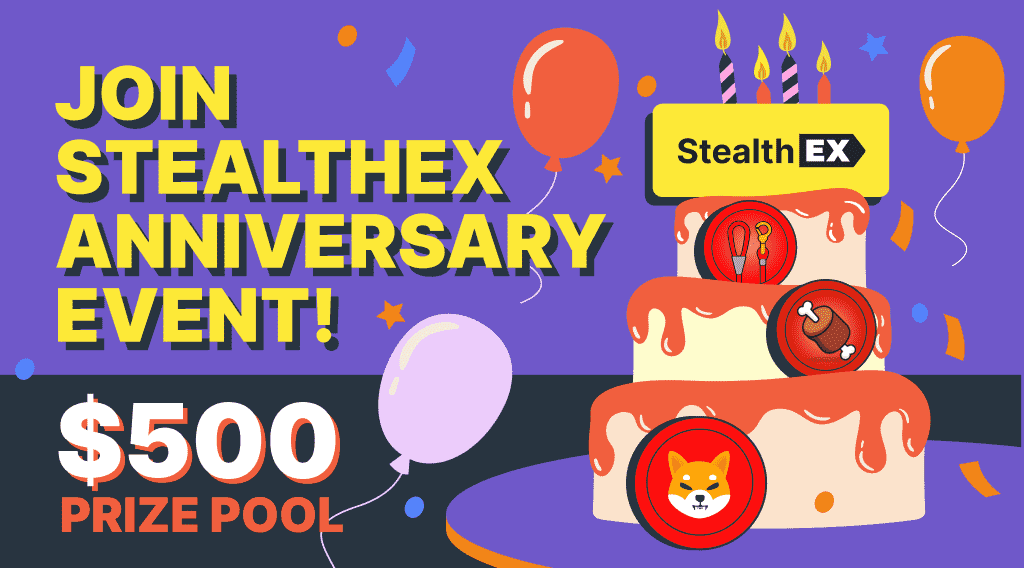 StealthEX Anniversary Event: Three Main Activities to Join
Here are the events to choose from:
Exciting Meme Contest: Share your cool Shiba Inu meme on X/Twitter with #StealthEX_BD hashtag. Top 5 will be awarded with prizes from the $200 prize pool in $SHIB.
Intellectual TG Quiz: The quiz will be published in the StealthEX Telegram Channel on October 10, don't forget to compete for a cash prize! Winners will be selected randomly from the list of participants who answered all questions correctly. Five lucky ones will share a $200 prize pool in $BONE.
Fascinating Giveaway: Retweet the announcement X/Twitter post, like it, and follow @StealthEX and @‌Shibtoken. Five participants will share a $100 prize pool in $LEASH.
All winners will be announced on Friday, October 20th.
StealthEX: Expanding Crypto Horizons
StealthEX provides an ecosystem of services that enables customers to instantly exchange and buy cryptocurrencies and choose from a number of affiliate tools. Operating since 2018, StealthEX acts as an intermediary between crypto exchanges and users, offering access to over 1400 crypto assets that can be effortlessly exchanged or purchased within minutes via its user-friendly platform on the go via the StealthEX mobile app.
Over the past five years, StealthEX has been serving hundreds of thousands of users and helping them buy and swap cryptocurrency online. It's been a long journey during which the platform hit a number of milestones, including the development of a comprehensive Affiliate Program, the introduction of its own app and crypto exchange widget, and partnerships with a number of prominent crypto companies and wallets. StealthEX is committed to expanding the user experience in the field of cryptocurrency and facilitating digital exchanges by providing seamless crypto exchange services.
Given StealthEX's prior success, the platform never ceases to develop. In the future, you can expect new cryptocurrencies to be included in the extensive crypto collection, an App Store application to be released, new language localizations to be added, better possibilities to buy crypto to be introduced, and more.
Spend this festive October with StealthEX: join the platform's 5th Anniversary Events and celebrate this fall by winning your share of the prize pool!
Get ready and good luck, peeps!
BONE
LEASH
SHIB
Shiba Inu
StealthEX news
Recent Articles on Cryptocurrency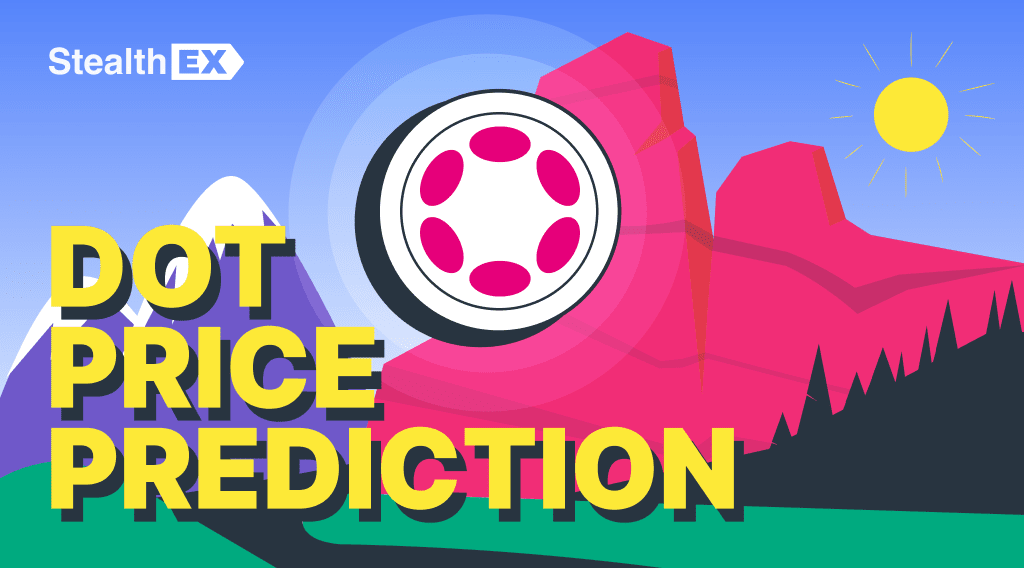 November 29, 2023
Price Prediction
Polkadot (DOT) Price Prediction: Will DOT Coin Reach $1000?
According to the long-term Polkadot price prediction by the end of 2030, the DOT price may rise to $195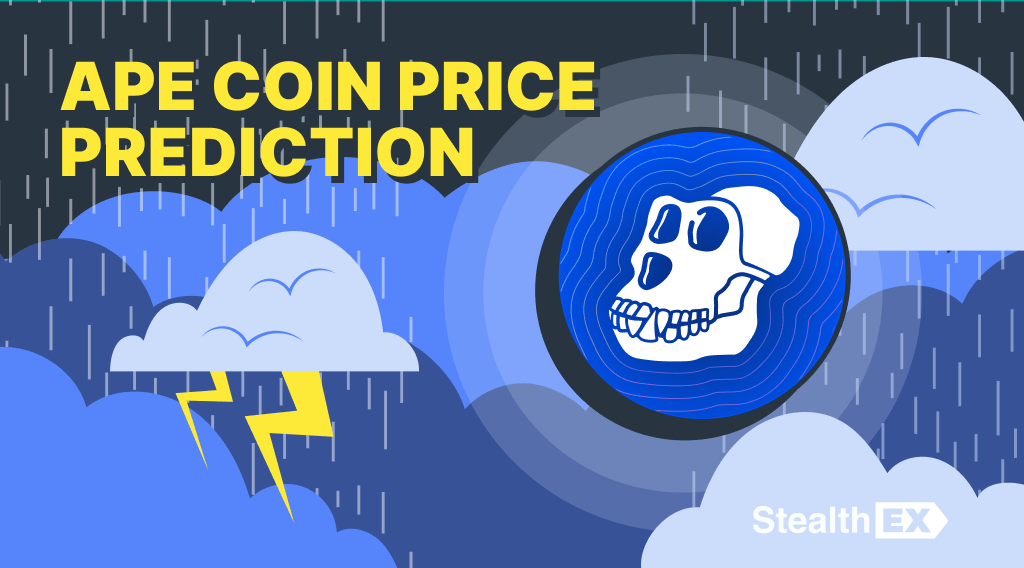 November 29, 2023
Price Prediction
ApeCoin Price Prediction: Is APE Coin a Good Investment?
According to the long-term ApeCoin price prediction by the end of 2030, the APE price may rise to $250