Fixed Exchange Rates on StealthEX — Get Exactly What You Want
March 24, 2023
Our News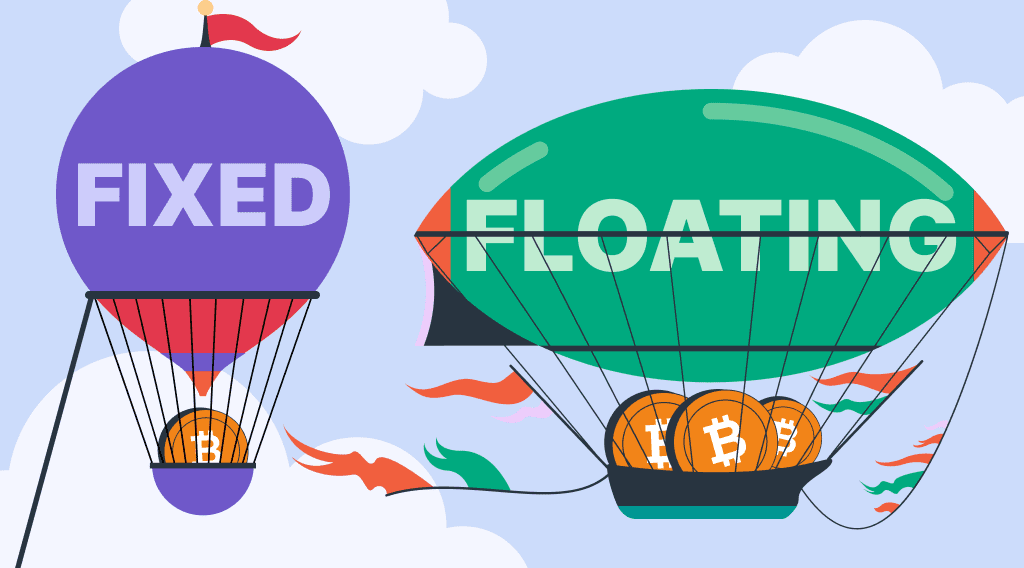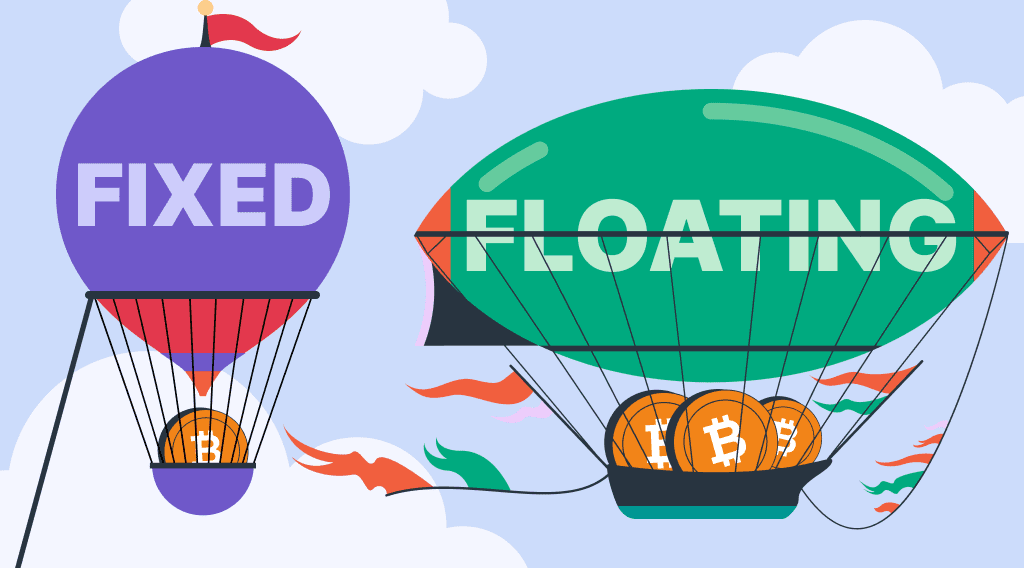 Cryptocurrency is volatile. This is a statement no one can argue – rate fluctuations happen frequently enough. All active crypto users have found themselves in a situation when an exact amount of coins is needed. However, considering the ups and downs of the market, sometimes it can be challenging to not only receive the exact amount, but even to predict the next move. StealthEX, a non-custodial cryptocurrency exchange is here with a solution for our users – we have introduced fixed exchange rates!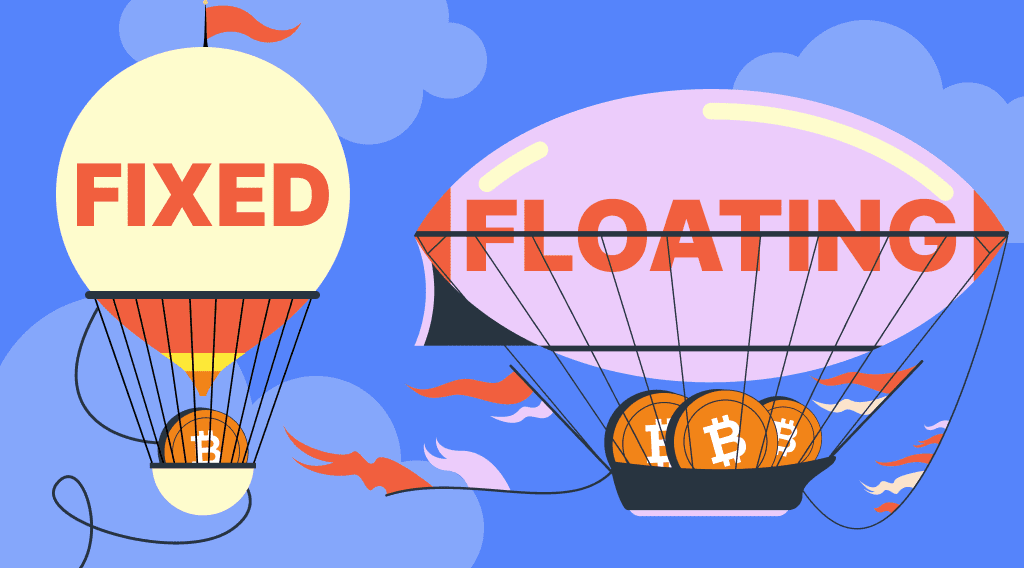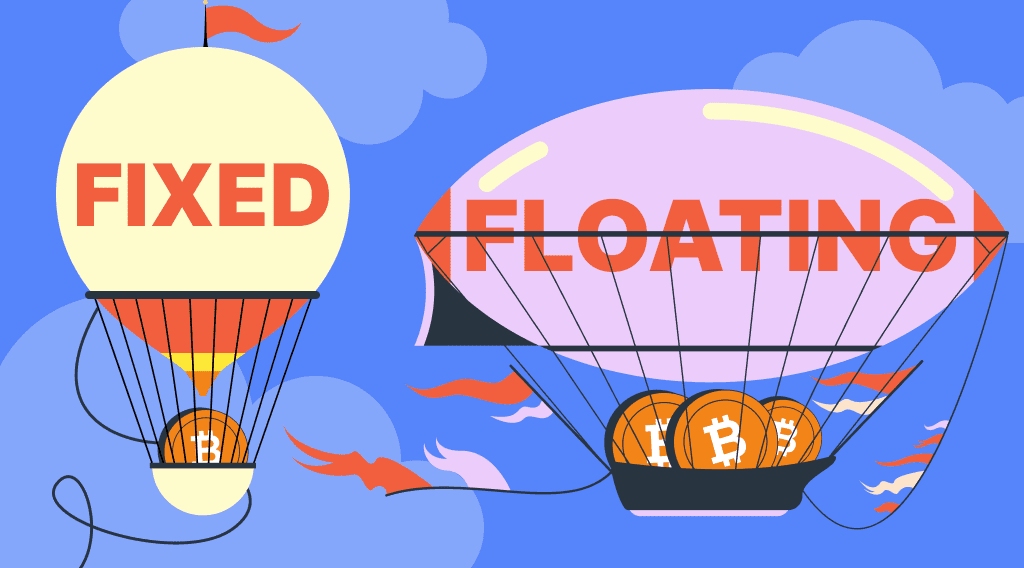 Now, everyone can make precise crypto-to-crypto swaps – via our user-friendly website, convenient mobile app, and through our easily accessible public API. It's efficient, effortless and provides our customers with the much needed flexibility. Moreover, StealthEX's competitive rates make every cryptocurrency swap beneficial for any crypto investor
Fixed vs Floating Exchange Rate
Floating exchange rates are exchange rates that are based upon supply and demand in the foreign exchange (currency) markets. This means that, like stock prices on the stock exchange, floating exchange rates are always changing. A floating rate is a rate that is not fixed at a particular level. In crypto, floating rates allow for a more flexible exchange scheme. On the flipside, this makes currencies potentially more volatile (unstable in value) when the crypto market and other conditions change unpredictably.
Fixed exchange rates are exchange rates that are pegged by a government's monetary authority (e.g. central bank) to a set rate. In crypto, a fixed exchange rate lets you receive the exact amount of cryptocurrency you want to get. With StealthEX, crypto enthusiasts can choose between fixed or floating rates. This will help users decrease risks and make precise crypto-to-crypto swaps.
How to Exchange Cryptocurrency at a Fixed Rate?
We believe that cryptocurrency management should be simple – just like our floating rate exchanges, the fixed options can be created just in a couple of easy steps. So, after we all took a closer look at what the fixed rates are for – let's take a deeper dive and see how to make a crypto swap. Fixed rates exchanges are always available for you on StealthEX.
Here is how you make a fixed rate currency swap using StealthEX Web version:
Go to the main page of StealthEX. Floating rate is now set by default.
If you hover the cursor over the padlock icon and click on floating rate or fixed rate, you'll get a note on how everything works.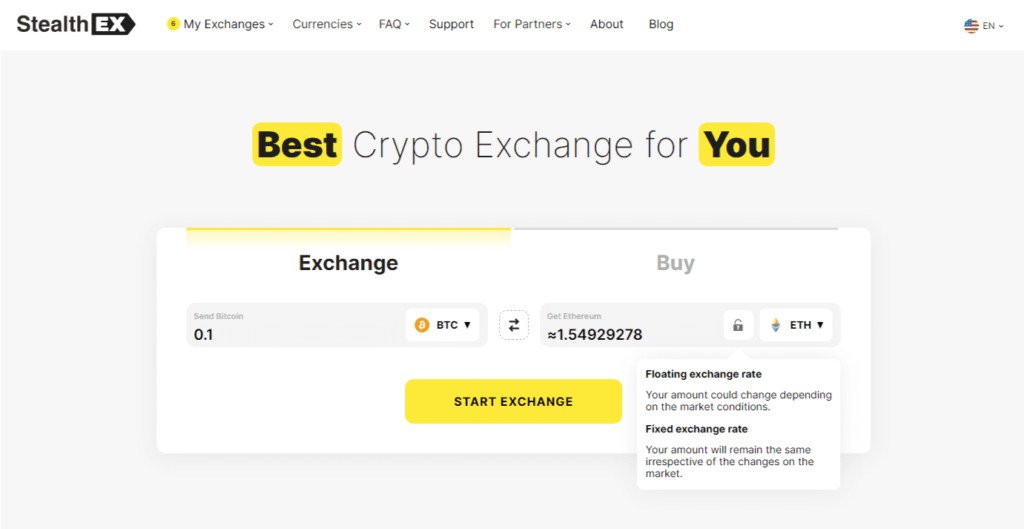 To change from floating to fixed rate, click on the padlock icon next to the cryptocurrency of your choice.
After you click the icon and it changes, the flow changes to a fixed rate. The estimate will now be calculated precisely.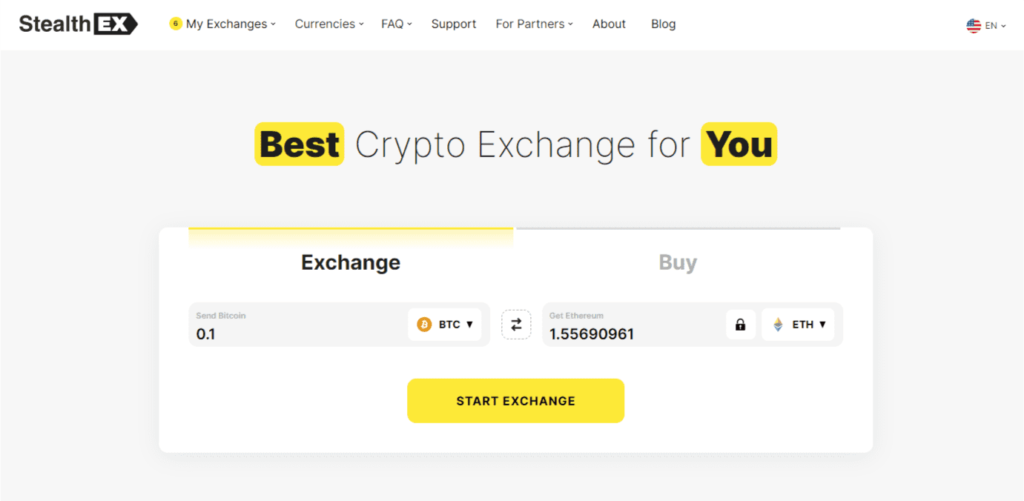 When you confirm the exchange, the next stage is 'Awaiting deposit.' The timer is set up immediately. It counts down the 20 minutes in which you must send us coins to complete the transaction.
After the deposit is made, all you need to do is wait for the exchanged coins to drop in your wallet.
The same procedure can be repeated in the user-friendly StealthEX mobile app: open it, select a floating or a fixed rate, make a deposit, and wait for a bit for your crypto wallet to be topped with your crypto of choice. It's effortless, simple, and quick.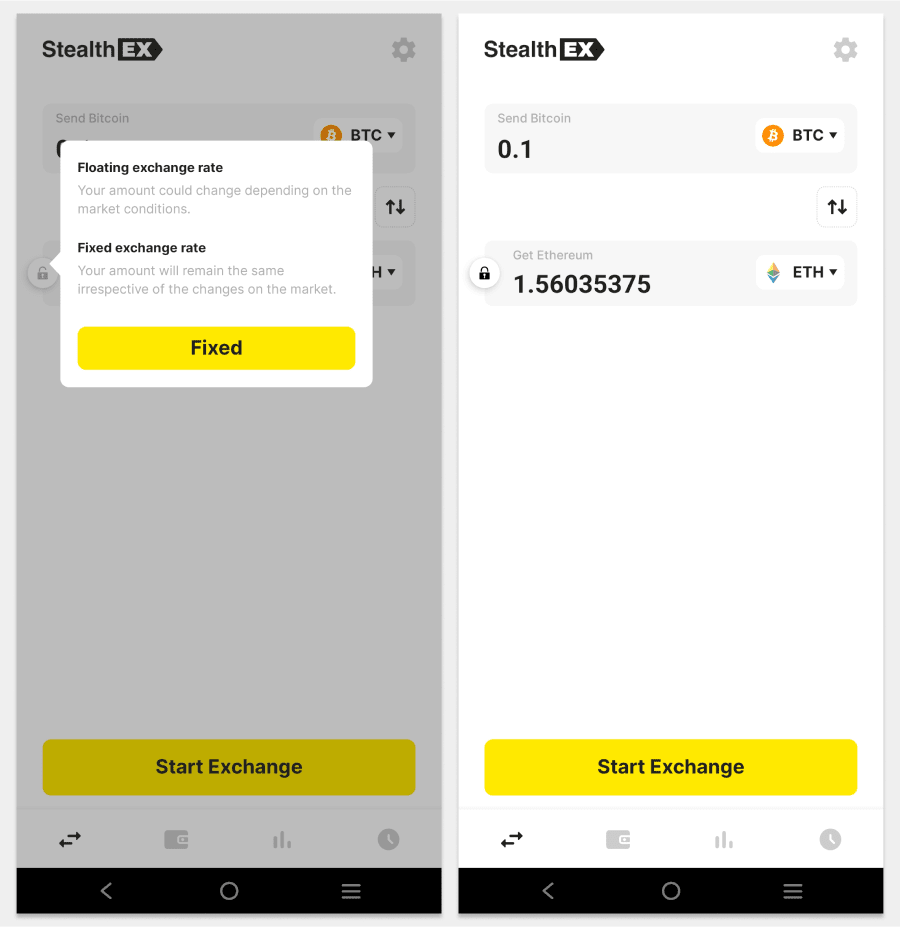 As you can see, StealthEX facilitates crypto swaps, making it easier for you to get exactly what you want – whether it's a fixed or a floating crypto swap, you are guaranteed to receive the most convenient and beneficial exchange option.
About StealthEX Instant Cryptocurrency Exchange
StealthEX is a modern exchange platform for buying crypto with debit/credit cards and crypto swaps. It was founded in 2018 and provides its users with usability, security, and protection. StealthEX is an anonymous non-custodial service that is aimed at making crypto transactions secure and efficient.
With StealthEX, you can choose from a large crypto collection of over 1200 digital assets, and this number constantly grows. The platform has partnered with world-famous trading platforms, such as Binance, HitBTC, Huobi, KuCoin, along with several major exchange aggregators, such as SwapSpace, Coinpedia, and Swapzone. StealthEX keeps working on its services, adding more customized features for the users. Today, this platform lets its users exchange crypto and buy a number of cryptocurrencies for fiat money (USD, EUR, GBP, TL, KES, ZAR, MXN, VND, BRL, and more).
Crypto Swapping Benefits
One of the benefits of swapping crypto via StealthEX is the simplicity of the process. StealthEX users don't have to register or take multiple checks and verifications in order to exchange their crypto. No KYC is needed if you exchange crypto amounts under 700 EUR. Additionally, there's no need for multiple cross-bridge exchanges, and this option allows for more flexibility and interoperability within the crypto space.
As a rule, fixed or flexible crypto swaps across major networks via StealthEX can be done within a short period of time, and the service seeks to offer competitive rates based on various calculations including pricing structure, gas fees, slippage, and different optimized trade routes. StealthEX charges instant swapping fees, which include the network transaction fee along with other network fees that partners charge. The fee can vary depending on the chosen coin. It means that the costs are considered and worked on a case-to-case basis, and this way, the transaction fees charged by them are unique.
With the help of platforms like StealthEX, floating or fixed rate swaps are simplified. Users can now exchange digital assets between all major platforms with several simple clicks, and the process is smooth and seamless from start to finish. All in all, StealthEX swaps are almost instantaneous, smooth, and simple. StealthEX lets you swap crypto without any intermediaries.
News and Updates
Just recently, the platform has added several important updates, including the StealthEX Affiliate Program that users can join to get more benefits, a brand new mobile application and its own widget. The app is available in Google Play Store along with other apps for Android, it can be downloaded as an APK file, and will soon be available in App Store. The app is just as sleek as the non-custodial platform itself and can be easily used to swap crypto from any part of the world. From now on, users will be able to effortlessly exchange cryptocurrencies or buy a number of digital assets with their credit/debit cards.
To top it off, the crypto exchange mobile app comes feature-packed. It contains a set of useful features, including exchange history, competitive rates, a crypto watchlist, floating or fixed rate swaps for more flexibility, and provides its users with full transparency. The all-encompassing SteathEX service lies at the core of the app, making swapping crypto fast and simple.
The StealthEX team is working hard to provide you with better services and make your crypto life easier and more satisfying. As we know, there is a demand for fixed rate swaps, we will be adding even more crypto assets to our vast exchange collection in the future – make sure to stay tuned.
Swap Crypto at Floating or Fixed Exchange Rates on StealthEX
StealthEX is your number one crypto exchange platform when it comes to crypto swaps. You can purchase crypto privately and without the need to sign up for the service. Our crypto collection has more than 1200 different coins and you can do wallet-to-wallet transfers instantly and problem-free.

Make sure to follow us on Medium, Twitter, Telegram, YouTube, and Publish0x to stay updated about the latest news on StealthEX.io and the rest of the crypto world.
Don't forget to do your own research before buying any crypto. The views and opinions expressed in this article are solely those of the author.
crypto exchange
crypto world
exchange cryptocurrency
StealthEX news
Recent Articles on Cryptocurrency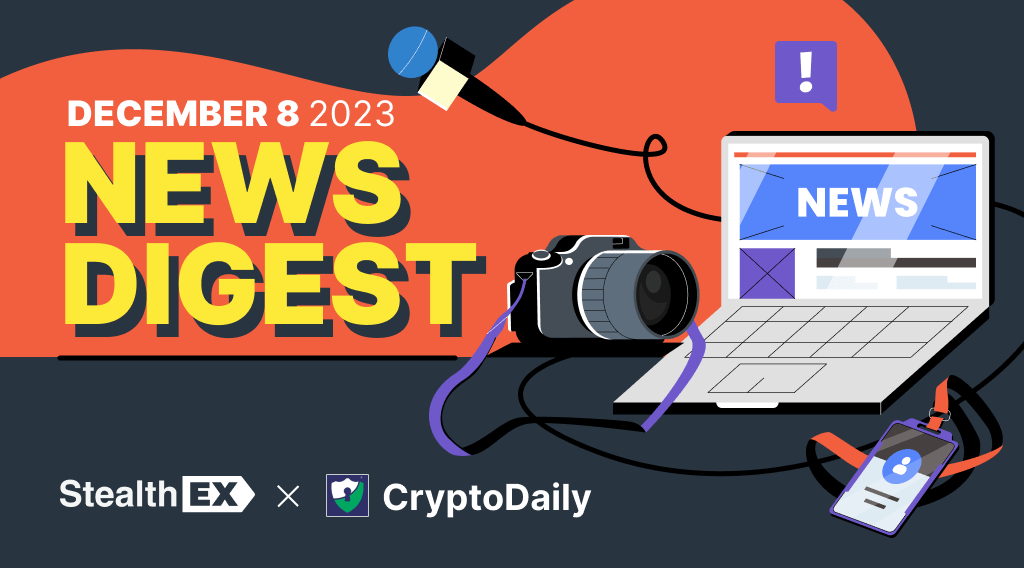 December 8, 2023
Crypto World
StealthEX & CryptoDaily: Weekly Crypto Insights
Explore key cryptocurrency developments and trends in StealthEX's insightful weekly roundup, in partnership with CryptoDaily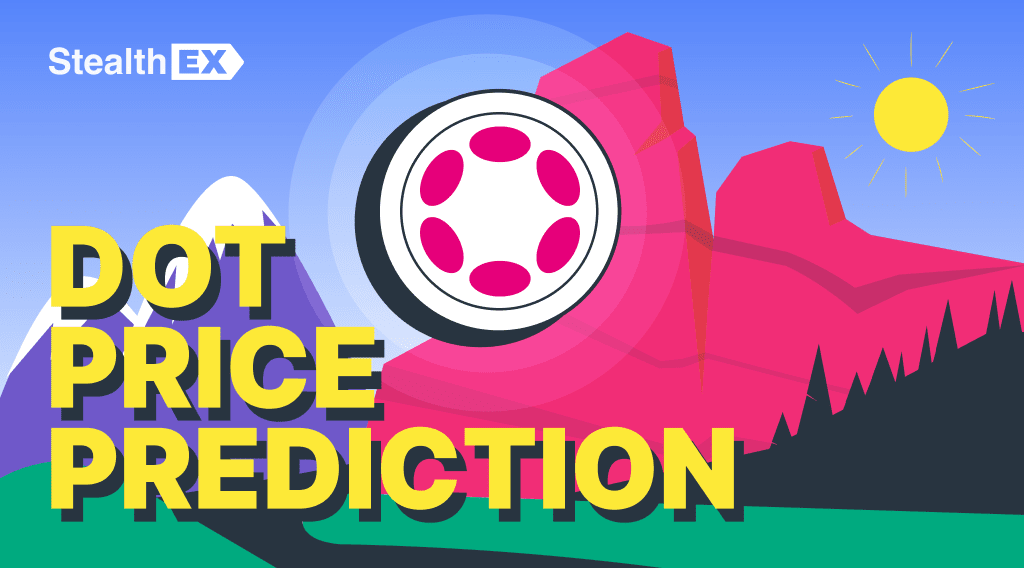 November 29, 2023
Price Prediction
Polkadot (DOT) Price Prediction: Will DOT Coin Reach $1000?
According to the long-term Polkadot price prediction by the end of 2030, the DOT price may rise to $195