The Best Play To Earn Crypto Games
May 26, 2022
Crypto World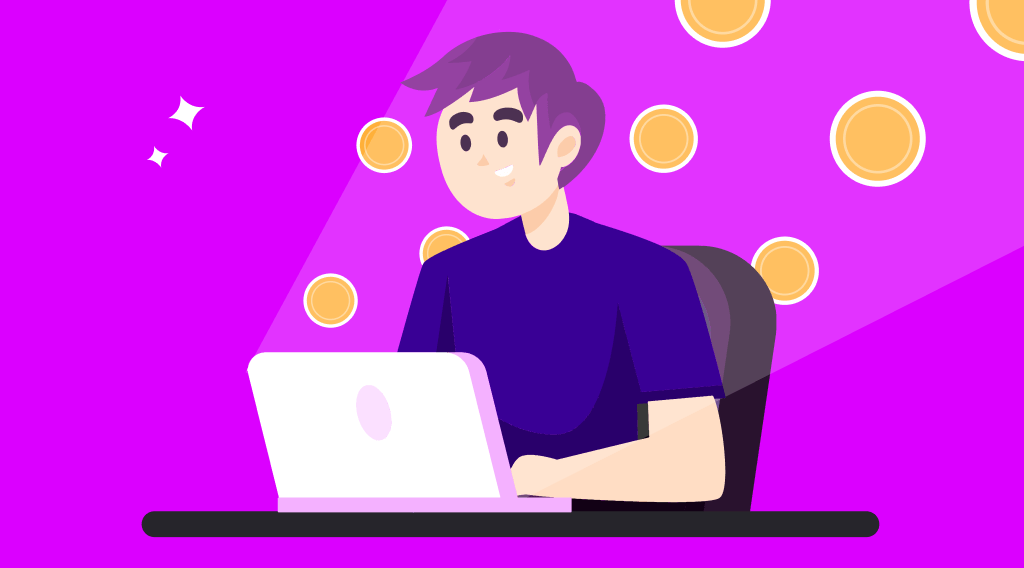 Play-to-Earn (P2E) is a relatively new term for video games, where gamers can earn cryptocurrencies and NFT tokens through their gaming activity. The Play-to-Earn crypto trend has become immensely popular lately and has acquired many followers from the largest countries in the world. Read more about the best play to earn crypto games in the new StealthEX article.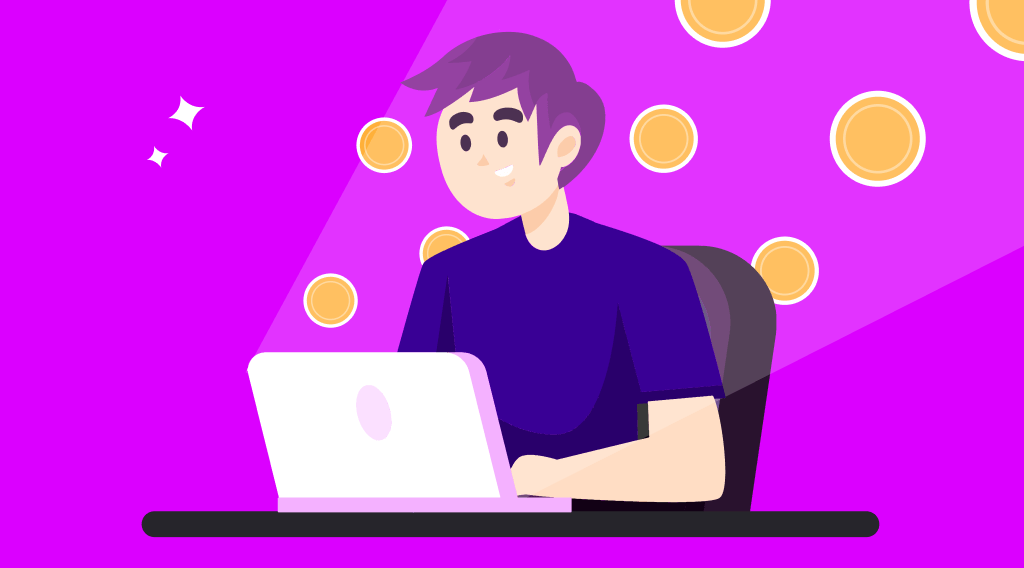 Gaming represents a huge global market – it's estimated that there are more than 2.7 billion gamers worldwide. At the same time, analysts expect the value of the industry to exceed 300 billion dollars, and that'll be a major breakthrough in the world of gaming.
However, there are two problems that prevent this rich field from expanding. First of all, players do not own their purchases in the full sense of the term. In-game items (equipment, weapons, land, etc.) help players enjoy the gaming process, but otherwise they are quite useless. Therefore, we can see these items as recreational expenses rather than investment. Secondly, nearly 80% of the total digital game revenue comes from free-to-play games. This limits developers and types of gameplay mechanics, as well as the development of the whole industry. However, with new business models new forms of gameplay are gradually emerging and taking over the market, and this includes Play-to-Earn crypto projects.
The benefits that these Play-to-Earn games within the crypto industry have to offer can change the existing landscape of the gaming industry. The number of games has already exceeded 200, and this field has been separated from the rest and called GameFi (Game Finance). It's a combination of the terms "gaming" and "decentralized finance" (DeFi) and describes the integration of blockchain applications within the gaming sector for monetization purposes.
What Are the Best Play to Earn Crypto Games?
There're many games to earn crypto, and the majority of them represent large gaming projects with huge communities and many gaming opportunities. Here's our Top-5 Play-to-Earn crypto games.
Axie Infinity
Axie Infinity is a game universe filled with imaginary creatures called Axies that players can collect as pets. Players can battle with other players and bots, breed, collect, raise Axies and even build whole kingdoms for them. The platform has its own governance tokens, AXS and SLP. You can read more about the wonderful world of Axie Infinity in this article.
The Sandbox
The Sandbox is an interconnected world of unique game experiences. With land plots of varying sizes, each land owner can build their own creations using a visual game builder. Using The Sandbox's free software, players, artists and game designers can create assets and experiences, such as games and art galleries, to share with others. These can be monetized to earn additional passive income. Sandbox is ruled by its governance token, SAND.
Decentraland
Decentraland that we talked about earlier is a decentralized 3D virtual reality platform powered by the Ethereum blockchain. Here, users can create virtual structures such as casinos, art galleries, gas stations, hotels, concert halls and theme parks, and charge other players to visit them. Decentraland's major governance tokens are MANA and LAND.
Splinterlands
Splinterlands is a play-to-earn trading card game that started on the Steem blockchain as Steem Monsters. This is something of a mixture between pokemon card games and World of Warcraft characters. You can play this game in your browser – conquer a fantasy world or solve miscellaneous quests. Thanks to cross-chain functionality, cards and tokens can also be traded on the Ethereum blockchain and on Wax. Splinterlands now also has governance tokens called SPS and DEC.
Gods Unchained
Gods Unchained is a collectible fantasy game built on the Ethereum network. In its essence, it's a blockchain-based state-of-the-art trading card game developed by Magic the Gathering's former game director. It enables users to trade and sell their cards freely, with the same level of ownership as if they were real, tangible cards. The platform offers its own governance token GODS that can be used to craft NFTs and other digital items within the game as well as vote on the future of the platform.
It can be assumed that the process of in-game tokenomics and Play-to-Earn games within the crypto industry is just beginning to gain momentum. One of the co-founders of Sky Mavis, the company that stands behind Axie Infinity, Jeff "Jiho" Zirlin noted that "2021 was a year of growth and scaling," while "2022 is a year of building, shipping products, and delivering better and more accessible gameplay experiences."
The GameFi trend has full potential to remain popular and trending for a long time to come. Blockchain technology has limitless applications, including new levels of player interaction. The P2E model allows players to create digital assets and trade them through the game's infrastructure. All in all, it can be said that the emerging Play-to-Earn industry is not a marketing ploy, but rather an attempt to shape up a new economic model within the world of video games.
How to Earn Crypto While Playing Games?
If you are looking for a place to start your journey into the GameFi universe and buy or exchange crypto, StealthEX is here to help you. It's a super-friendly, non-custodial and limitless cryptocurrency exchange platform that lets its users from anywhere in the world do instant crypto swaps.
So, where do you begin playing games to earn crypto? If you already have savings in crypto that you want to convert into crypto coins that are part of GameFi, just go to StealthEX and follow these simple steps:
Choose the pair and the amount for your exchange. For instance, ETH to AXS.
Provide the recipient address to which the coins will be transferred.
Move your cryptocurrency for the exchange.
Receive your AXS coins.

Make sure to follow us on Medium, Twitter, Telegram, YouTube, and Reddit to get StealthEX.io updates and the latest news about the crypto world. If you need help, drop us a line at support@stealthex.io.
Please make sure to always research any cryptocurrency and assess your risks before you invest.
crypto world
cryptocurrency
earn crypto
gaming
play to earn
Recent Articles on Cryptocurrency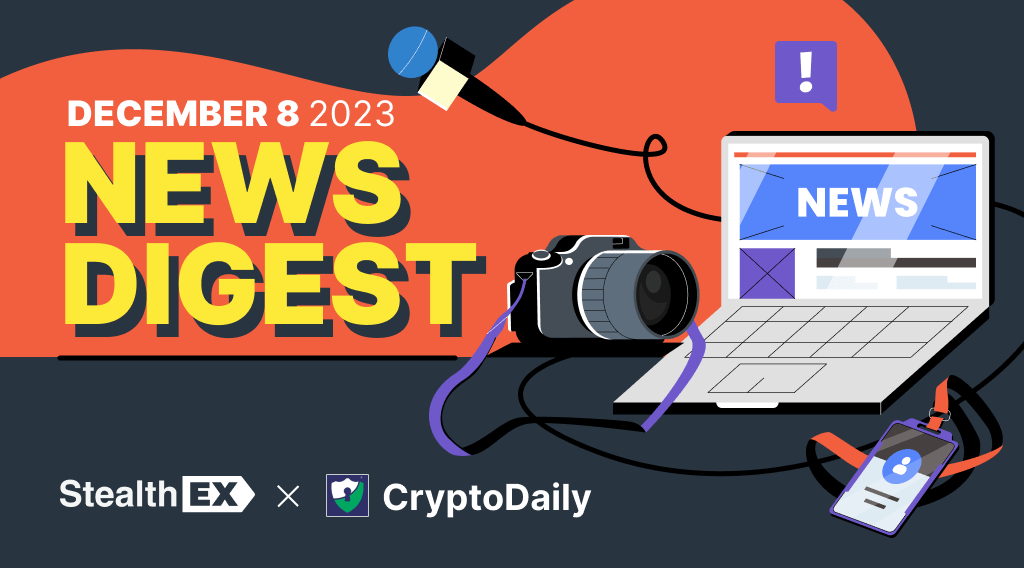 December 8, 2023
Crypto World
StealthEX & CryptoDaily: Weekly Crypto Insights
Explore key cryptocurrency developments and trends in StealthEX's insightful weekly roundup, in partnership with CryptoDaily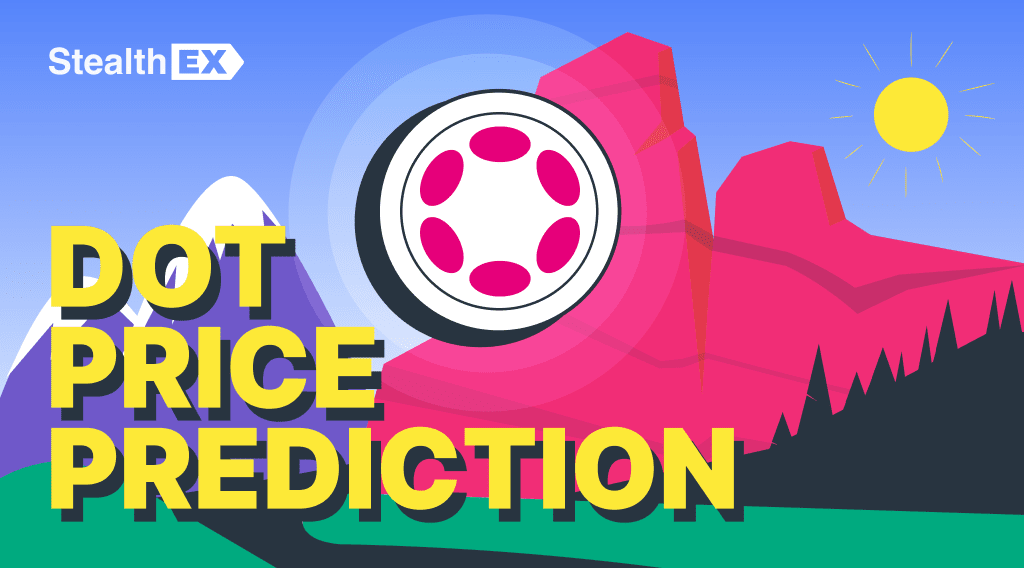 November 29, 2023
Price Prediction
Polkadot (DOT) Price Prediction: Will DOT Coin Reach $1000?
According to the long-term Polkadot price prediction by the end of 2030, the DOT price may rise to $195