The Tornado Cash Drama: A Warning Shot for Crypto
September 6, 2022
Crypto World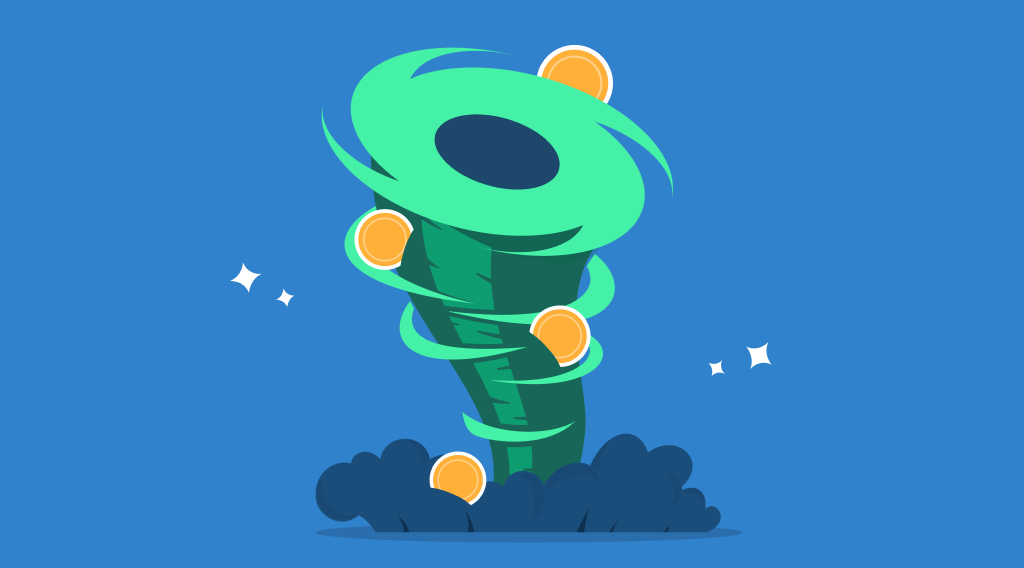 At the beginning of August the United States of America created a precedent when they sanctioned a piece of blockchain-based software. The software in question is Tornado Cash, which is often referred to as a cryptocurrency 'mixer' that allows users on the Ethereum blockchain to disguise the origin and recipients of their transactions. This was deemed by many as an attack towards Privacy Tech. Could the US even do that? And how is one country's move going to influence a billion-dollar industry of crypto? Read more in the new StealthEX article.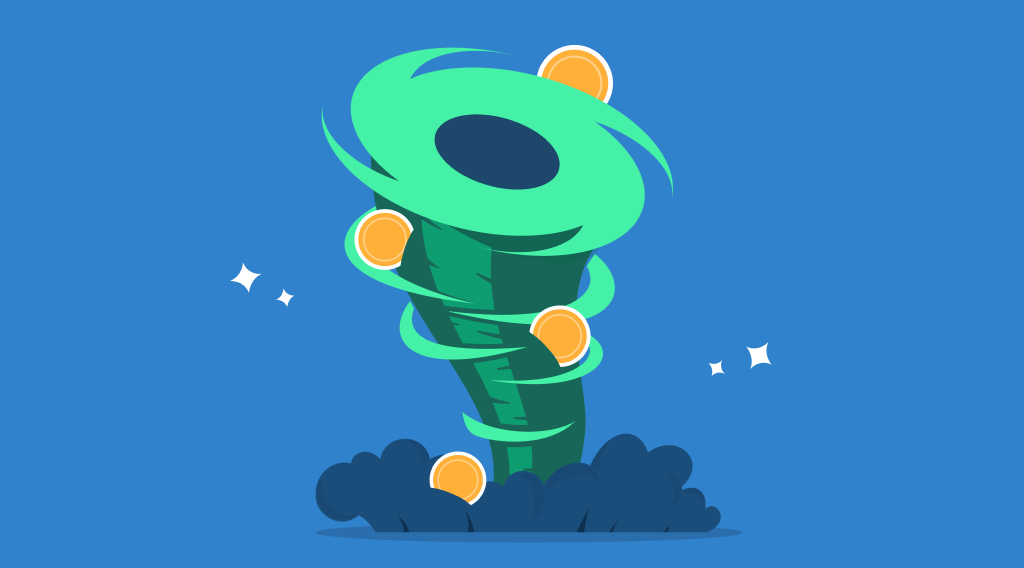 Blockchain and Anonymity in Tornado Cash
Early on, cryptocurrencies started as a form of anti-government movement. As the world kept getting smaller, a new layer of hackers emerged that strongly believed in anonymity and freedom for the common user on the Internet, at least financially. Remember, we still have no idea who stands behind the Satoshi Nakamoto pseudonym. For a long while the crypto world remained just that – an unregulated field with a bunch of computer nerds. However, it soon turned out that Bitcoin and its alternatives are not anonymous, but rather pseudonymous. Even though it's possible to send Bitcoin from one wallet address to another without any link to specific names, the transaction itself will forever remain embedded into the blockchain. After all, Bitcoin is essentially just a public transaction ledger with open access for everyone. So if someone wants to see who hides behind your wallet address, they can pull all the sensitive data from the blockchain. This is where cryptocurrency mixers come into the picture.
What Is Tornado Cash?
Cryptocurrency mixers are used by crypto holders to maintain the privacy of their accounts on hyper-transparent blockchains such as Ethereum.
So how does Tornado Cash work? Well, this software mixes different streams of potentially identifiable cryptocurrency, preventing crypto from being tracked. Tornado Cash is a decentralized crypto mixer. In essence, this software uses smart contracts that accept cryptocurrency transfers and allow it to be withdrawn to other addresses. Anonymously linking the sender address and the recipient address is possible thanks to Zero-knowledge proof technology. Tornado Cash works on the zk-SNARK protocol and provides a greater degree of anonymity as more and more people keep using it.
Because withdrawals are made from the project's smart-contract pools of liquidity, it is impossible to find out who originally sent the digital assets. This obscures the flow of funds and makes it difficult to trace. The problem, according to the US Treasury department, is that mixers are also a common tool for money launderers.
Tornado Cash: History
Tornado Cash was started by three Russian programmers, Roman Storm, Roman Semenov, and Alexey Pertsev. They took the cryptographic basics behind ZCash and adapted them for the Ethereum blockchain. In the end, they created a powerful tool that allows for private transactions with ETH itself and any ERC20 tokens attached to it.
Since its inception Tornado Cash has processed over $7 billion worth of ETH for about 60,000 users – and that's just since December 2019. US authorities claim those users include Lazarus Group. Lazarus Group is a bunch of anonymous hackers that, according to the US officials, resides in North Korea and has been a frequent target of US sanctions. Most recently, the US alleges, Lazarus used Tornado Cash to launder some of the $620 million in stolen crypto from the popular metaverse Axie Infinity.
The 2022 Mid-Year Blockchain Security and AML Analysis Report provides us with some numbers. Tornado Cash users deposited a total of 955,277 ETH ~$2.442 billion in the first half of 2022. A total of 892,573 ETH ~$2.249 billion was withdrawn from Tornado Cash. Tornado Cash accounts for the bulk of the initial funding for the security incidents. There have also been reports of withdrawals from exchanges, trading platforms, and personal wallets to fund them. In total, it's assumed that within the first half of 2022, at least 30% of funds were connected to money laundering.
The stolen coins were allegedly laundered using multiple mixers, but Tornado Cash is unique among them. First of all, it's open-source software, which means that anyone can copy it. It's decentralized, so no one owns it. And it exists on a globally distributed ledger, which means that it can't be destroyed. How do you even sanction that?
US Sanctions What Does This Mean for Tornado Cash?
In April, OFAC added three of Lazarus' known Ethereum addresses to its sanctions list before adding Tornado Cash on August, 8th. Placement on this Specially Designated Nationals and Blocked Persons List (SDN list) effectively blacklists a person or business from all economic activity in the US. Violating sanctions by doing business with those on the SDN list is a serious offense that could carry hefty fines or imprisonment up to 30 years.
On August 10th, one of Tornado Cash's developers, 29 year old Alexey Pertsev, was arrested in the Netherlands for 'concealing criminal financial flows and facilitating money laundering.' He must stay in jail for at least a further 90 days, a judge in the Netherlands ruled at the end of August. Pertsev has still not been formally charged with any crime. Apparently, he was mostly engaged in writing the open-source code for the software. There's a website on the Internet that supports Alexey. It claims that 'no one will dare to write and publish open-source code, no one will invest in the segment if they could be made responsible for the use of the tool they created by other parties.' The website also states that the Tornado Cash team has developed a mixing service, but does not manage it.
FIOD, the Dutch authority responsible for probing financial crime, started its probe into Tornado Cash in June. According to their sources, the decentralized service does little to check whether funds are of criminal origin.
In addition to blacklisting the mixer, the US government assumed control of all Tornado Cash addresses. They include the addresses for its smart contracts and donation address. This means that anyone who transacts using Tornado Cash might be charged with a violation of the US sanctions.
How Do You Stop a Decentralized Crypto Mixer?
Earlier this year, the US government already sanctioned a number of crypto mixers. The list included Helix, Bitcoin Fog, and Blender.io. However, in those cases individuals or companies were the ones to take the blow. With Tornado Cash, everything is different. The US banned smart contracts that are no one's property and are unable to act on their own. It's just a tool that can be used both by law-abiding citizens and criminals.
Tornado Cash's decentralized nature ensures that its smart contracts are always operational and usable and that its website, which is maintained via decentralized storage systems, cannot be shut down. To completely stop Tornado Cash, any government would need to shut down both the whole blockchain and the hundreds or perhaps thousands of servers that host it. Moreover, hundreds of clones of Tornado Cash may be created, because of the code's open-source nature and availability to everyone.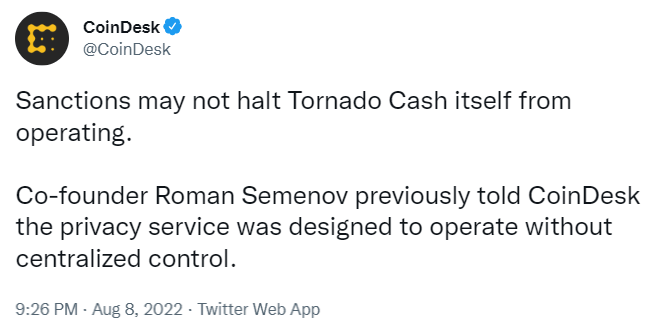 Co-founder Roman Semenov previously said that the privacy service was designed to operate without centralized control. While he and his team write and publish code, a decentralized autonomous organization (DAO) has to approve any changes before they are made.
Consequences for the Crypto Industry
As a result of the US sanctions, crypto enthusiasts, including American citizens, may have irretrievably lost around 437 million dollars. The stable coin's parent company, Circle, instantly froze all the USDC on Tornado Cash and prevented any associated addresses from using USDC following the ban. Tornado Cash's GitHub and website went offline as well. Tornado Cash developer Roman Semenov's GitHub was suspended.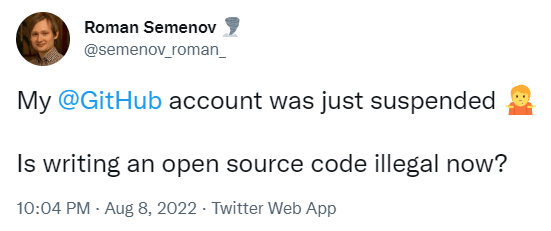 Some business executives fear that if USDC is forced to freeze additional assets, it might start a domino effect that obliterates DeFi in general. Kraken CEO Jesse Powell publicly called the government's actions against Tornado Cash unconstitutional.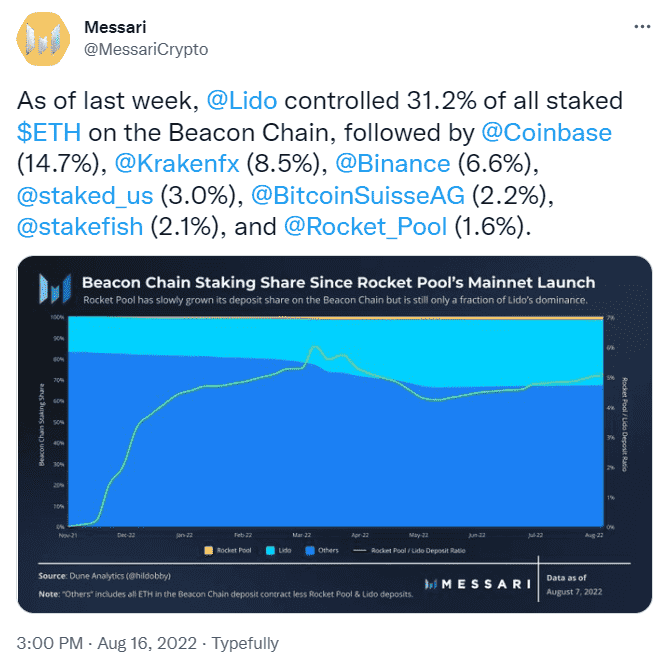 In addition, some sources claim that over 50% of Ethereum is controlled by the largest crypto validators, and this means that Ethereum is not as decentralized as believed, and if someone tries to control it, they'll be able to do it. Many crypto enthusiasts fear that if this happens, the future of the entire Ethereum blockchain will be vague because of the threat of censorship. For the first time, writing open-source code may be considered a crime.
Conclusion
This decade is going to be highly important in terms of crypto law, and additional restrictions and penalties are unavoidably coming. The whole standout resembles 'domestication' of cryptocurrencies by various governments. This is undoubtedly an additional step taken by them in the process of essentially banning private cryptocurrencies and taking the crypto industry under their control. In the meantime, Tornado Cash may not be the only option to make your blockchain transactions private. There're private coins, such as Monero, ZCash, etc. You can also use non-custodial wallets, such as Wasabi or Samurai, or private DeFi yield aggregators for Ethereum, for instance, zk.money platform. All of them will help crypto enthusiasts to stay under the radar while offering a variety of blockchain services.
---
Don't forget that you can buy cryptocurrencies and digital tokens with StealthEX for investment or any other purposes and enjoy the low commission rates we are normally offering to our clients.
StealthEX can help you buy one or a number of popular cryptocurrencies. You can do this privately and without the need to sign up for the service. Our crypto collection has more than 450 different coins and you can do wallet-to-wallet transfers instantly and problem-free.
Do complete your purchase, just go to StealthEX and follow these easy steps:
Choose the pair and the amount you want to exchange. For instance, BTC to ETH.
Press the "Start exchange" button.
Provide the recipient address to transfer your crypto to.
Process the transaction.
Receive your crypto coins.

Follow us on Medium, Twitter, Telegram, YouTube, and Reddit to stay updated about the latest news on StealthEX.io and the rest of the crypto world.
Don't forget to do your own research before buying any crypto. The views and opinions expressed in this article are solely those of the author.
crypto world
cryptocurrency adoption
Ethereum
news
privacy
Recent Articles on Cryptocurrency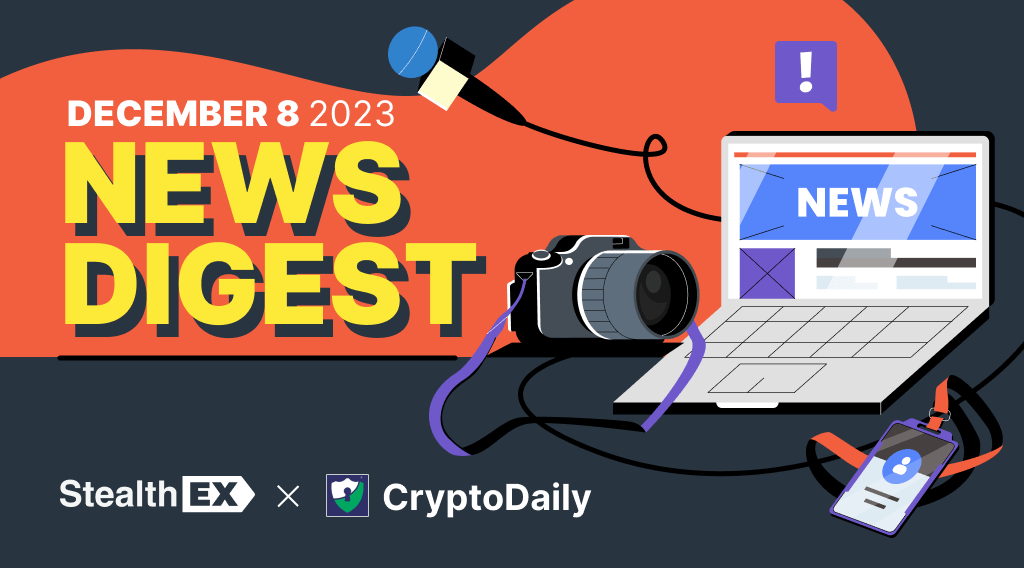 December 8, 2023
Crypto World
StealthEX & CryptoDaily: Weekly Crypto Insights
Explore key cryptocurrency developments and trends in StealthEX's insightful weekly roundup, in partnership with CryptoDaily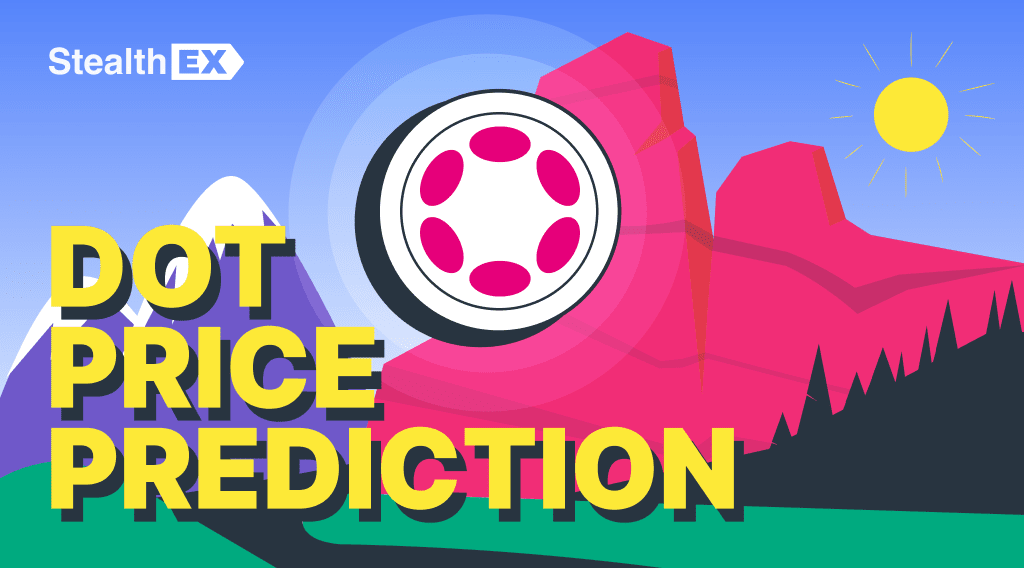 November 29, 2023
Price Prediction
Polkadot (DOT) Price Prediction: Will DOT Coin Reach $1000?
According to the long-term Polkadot price prediction by the end of 2030, the DOT price may rise to $195