Best Crypto Twitter Accounts to Follow
December 1, 2020
Crypto World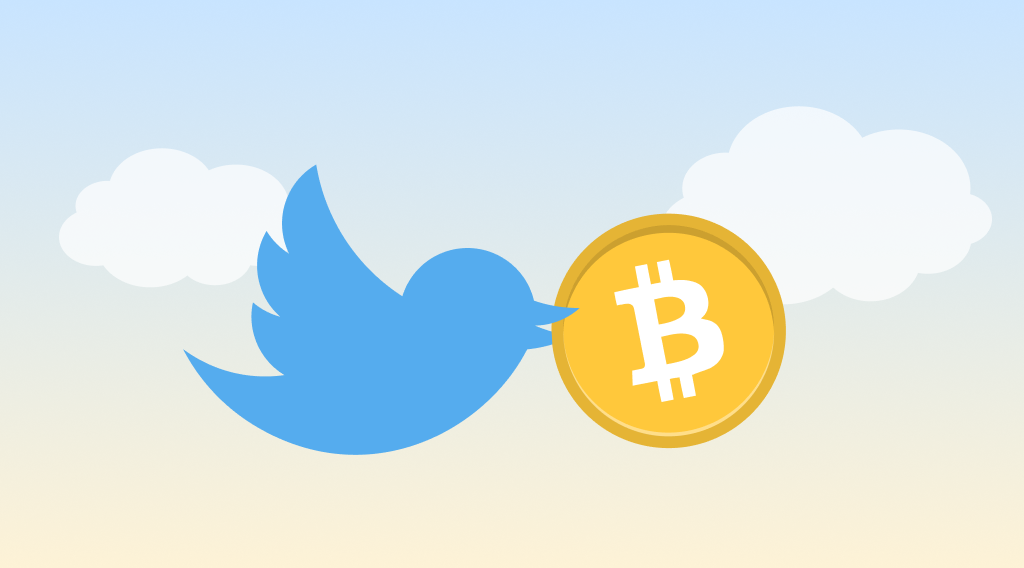 Twitter is one of the main sources of information in the cryptocurrency world. Developers, investors, and traders have their accounts. The role of Twitter in the development of the industry is huge. Tweets and posts on social networks can significantly affect the rate of cryptographic assets and the market itself. Here are the most famous and best crypto Twitter accounts.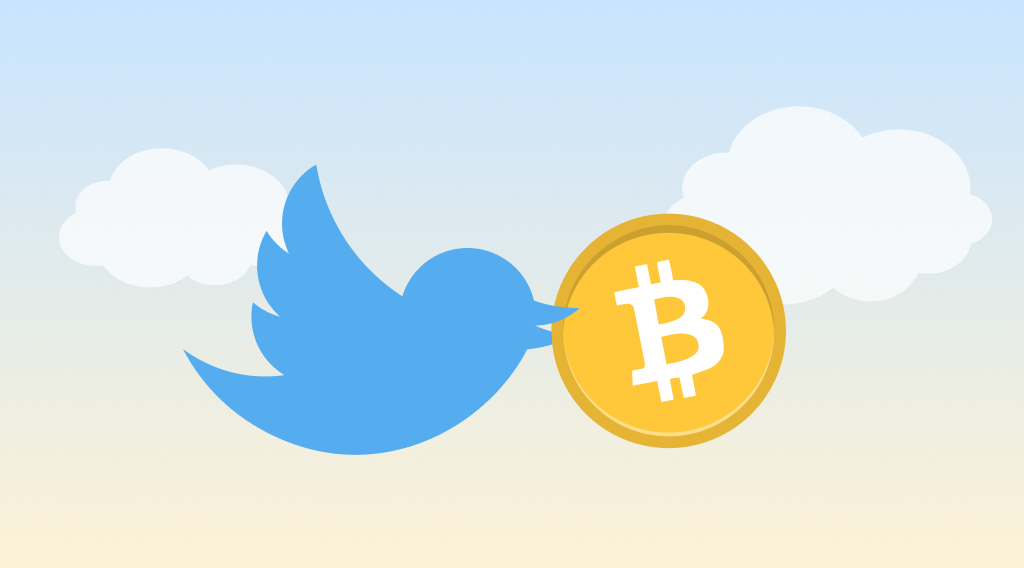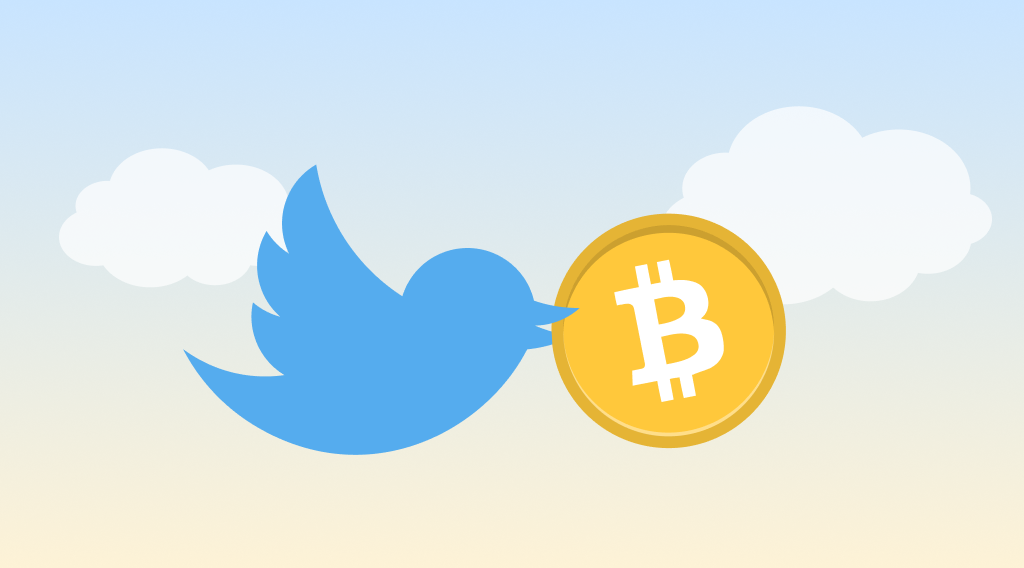 Best Crypto Twitter Accounts
Justin Sun
Justin Sun is a talented young entrepreneur with a controversial reputation and a creator of the TRON (TRX) cryptographic currency. Today, he has more than 2 million followers on Twitter.
He actively uses his social networks to build hype around his projects, publishing announcements of new projects. So, after subscribing to Justin Sun Twitter, your feed can be filled with Sun's marketing tweets and information about price changes on TRON, which he publishes several times a day. Yet, his posts have serious weight in the crypto community, and sometimes they can raise the price of TRX coins.
Charlie Lee
Charlie Lee is one of the most famous and public personalities in the modern world of Blockhead. He worked for several years at Google and then created his cryptographic currency Litecoin (LTC). Now, more than 800 thousand people look for his life and projects.
Subscribe to Charlie Lee Twitter if you are not afraid of sharp statements. Most of his tweets are sharp, but sometimes he can praise a project he likes. In his account, he talks a lot about Bitcoin, scalability, forks, atomic swaps, and technical details of projects.
Harsh Agrawal
Harsh is the founder of CoinSutra, a well-known community, blog, and resource that strives to serve cryptocurrency and DeFi enthusiasts. Along with the news, updates, and future trends of the market, Coinsutra also shares tips, techniques, and long-form guides to help people make sublime investment decisions in DeFi and Bitcoin. Since 2016, it has been featured in many well-renowned publications including Microsoft, Forbes, INC, IBM, and many others, all of this under Harsh's leadership.
Vitalik Buterin
Vitalik Buterin is a developer of Ethereum and the greatest cryptographic specialist. Not surprisingly, he has one of the largest crypto accounts. Today it has a million Twitter users.
He actively communicates with other users, reacts to most messages, shares technical insides and comments on the latest releases. He is not afraid to call things by their names and openly shares his critical opinion on controversial projects.
There is not much content on Vitalik Buterin Twitter, but when he talks, his followers really listen. After all, the fate of dozens of projects may depend on his words.
Andreas Antonopoulos
Andreas Antonopoulos is one of the most influential people and speakers in the cryptocurrency world. What's more, he is the author of several books about the cryptomarket. He devotedly believes in Bitcoin. His assessments are restrained and based on facts, not dreams. He is far from being overly optimistic about this industry. Thanks to his honest opinion, he has gained 520,5 thousand followers.
On Andreas Antonopoulos Twitter, you will find a lot of posts about the basics of Bitcoin, and the power of decentralization. Furthermore, sometimes he warns about fraudulent projects.
In 2017, the crypto community donated 100 Bitcoins to him in gratitude for his work. When you subscribe to his Twitter, do not forget about his YouTube channel and the podcast Let's Talk Bitcoin, in which he is a frequent co-host. Content there can also be quite engaging.
A Few Honorable Mentions
These were the best crypto Twitter accounts to follow. But there are many more traders and investors with popular profiles on this social network. Here are the main ones of them:
Summary
Blockchain Twitter accounts by individuals are quite engaging and helpful for amateurs and professionals in the cryptocurrency world.
Yet, there are also profiles by companies on this network, and they also can help you learn more about this market. For example, if you subscribe to StealthEX, a cryptocurrency exchange platform, you will find out much about tokens, price changes, and features of this project.
All in all, Twitter is an excellent way to dive into a cryptocurrency market. Of course, firstly you will face many jokes, but you will also access some helpful posts if you subscribe to the most popular accounts.
And remember, if you need to exchange your coins StealthEX is here for you. We provide a selection of more than 700 coins and constantly updating the cryptocurrency list so that our customers will find a suitable option for exchange with a low fee.
---
How to Buy Crypto at StealthEX
You can study a detailed article with an exchange guide, watch a tutorial video on our YouTube channel, or just go to StealthEX and follow these easy steps:
Choose the pair and the amount for your exchange. For example, BTC to ETH.
Press the "Start exchange" button.
Provide the recipient address to which the coins will be transferred.
Move your cryptocurrency for the exchange.
Receive your ETH coins!
Follow us on Medium, Twitter, Telegram, and Reddit to get StealthEX.io updates and the latest news about the crypto world.
We are always ready to give you support should you have any issues whatsoever buying ETH coins or any other crypto. For all requests message us via support@stealthex.io.
The views and opinions expressed here are solely those of the author. Every investment and trading move involves risk. You should conduct your own research when making a decision.
best crypto
crypto
crypto world
cryptocurrency
how to buy cryptocurrency
Recent Articles on Cryptocurrency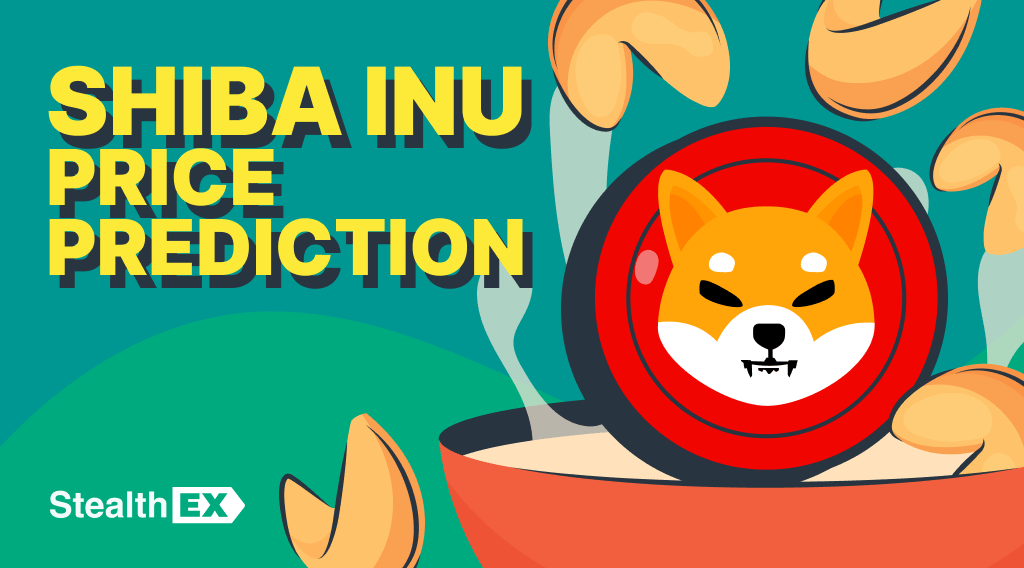 November 28, 2023
Price Prediction
Shiba Inu Price Prediction: Will SHIB Coin Reach $1?
Shiba Inu price prediction, by the end of 2030, the SHIB coin price is expected to reach a maximum level…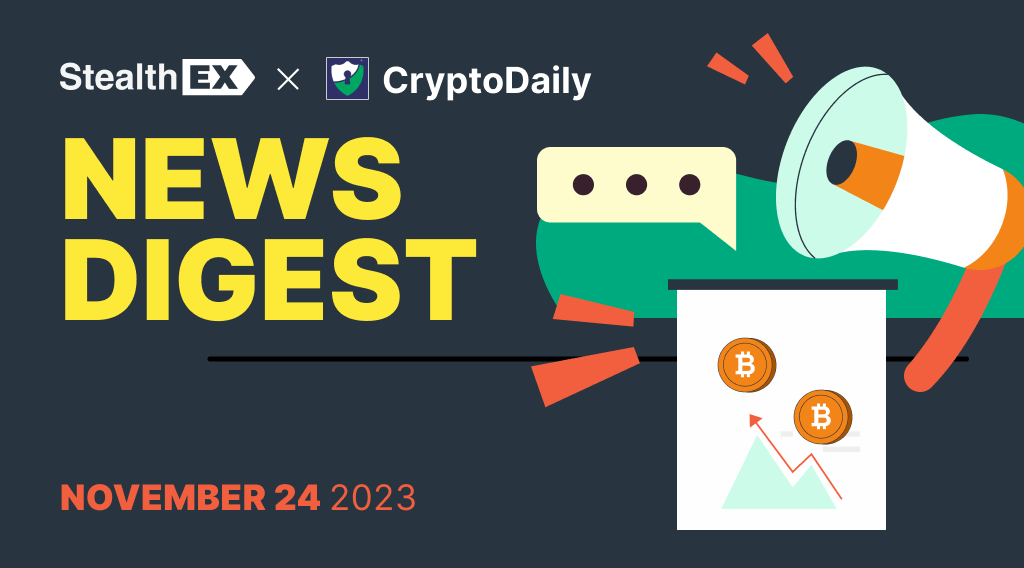 November 24, 2023
Crypto World
StealthEX & CryptoDaily: Key Elections, Investments, and Crypto Market Movements
Welcome to StealthEX weekly crypto digest, in collaboration with CryptoDaily: summary of this week's key events and trends in the…