Top Initial Exchange Offerings (IEO) of 2019: Part 1
March 3, 2020
Crypto World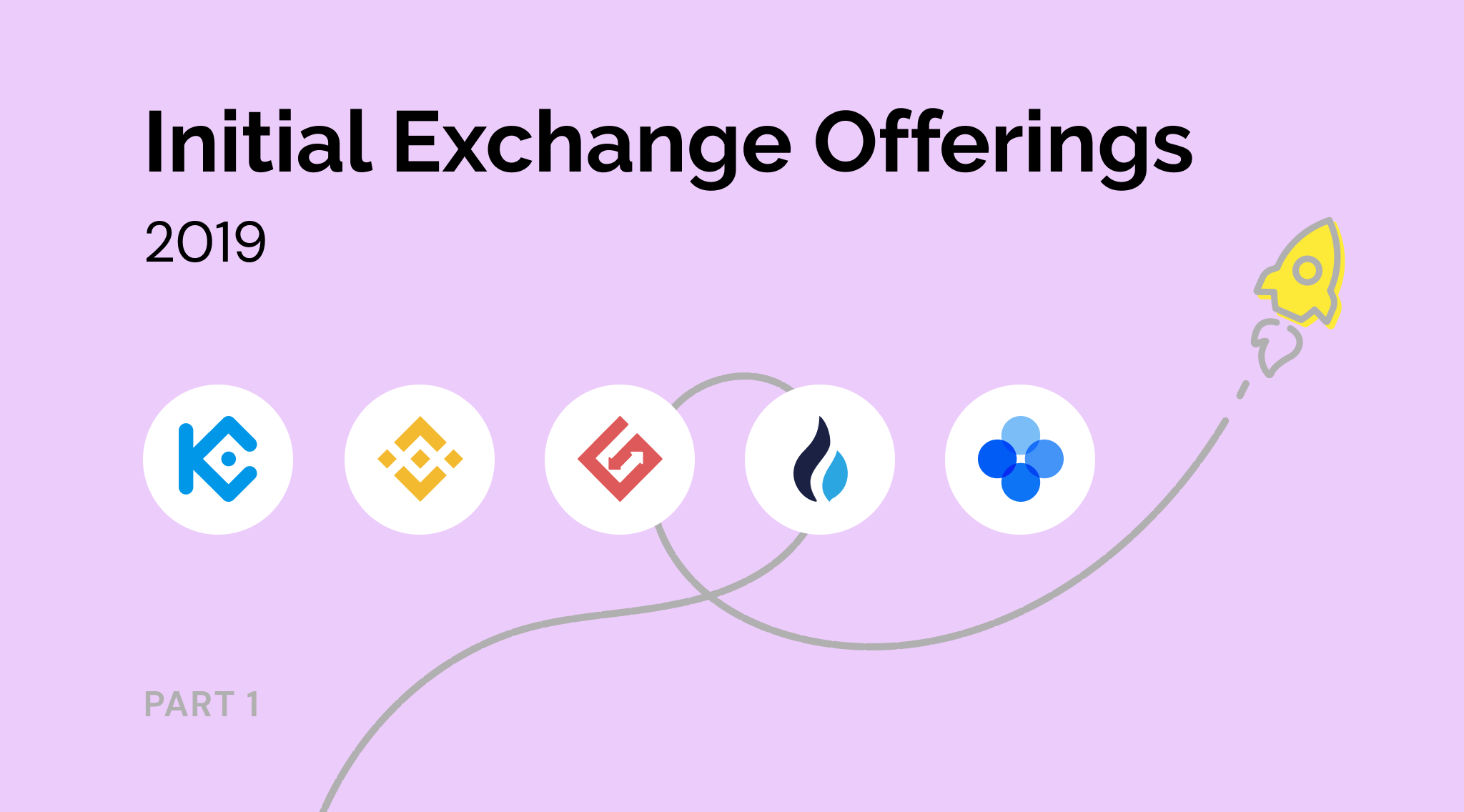 An Initial Exchange Offering, (also known as an IEO), is a fundraising model that is provided by an exchange. Opposing to an Initial Coin Offering (ICO) where the project team themselves conduct the fundraising, an Initial Exchange Offering means that tokens are sold by exchanges which immediately list the tokens after the end of the token sale.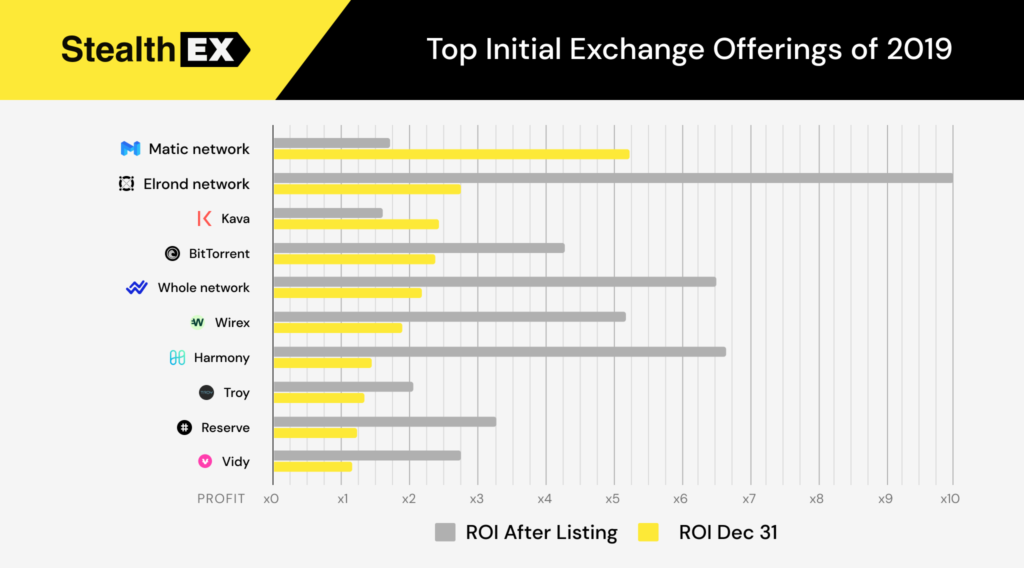 Benefits:
• Users can purchase tokens with funds directly from their own exchange wallet.
• Users don't need to manage on-chain transactions with different wallets on different blockchains.
• Reputation of exchange offering a higher degree of trust behind the project.
For our research we took only IEO platforms from CoinMarketCap DATA Alliance:
• Binance Launchpad
• OK Jumpstart
• Huobi Prime
• KuCoin Spotlight
• Gate.io Startup
Overview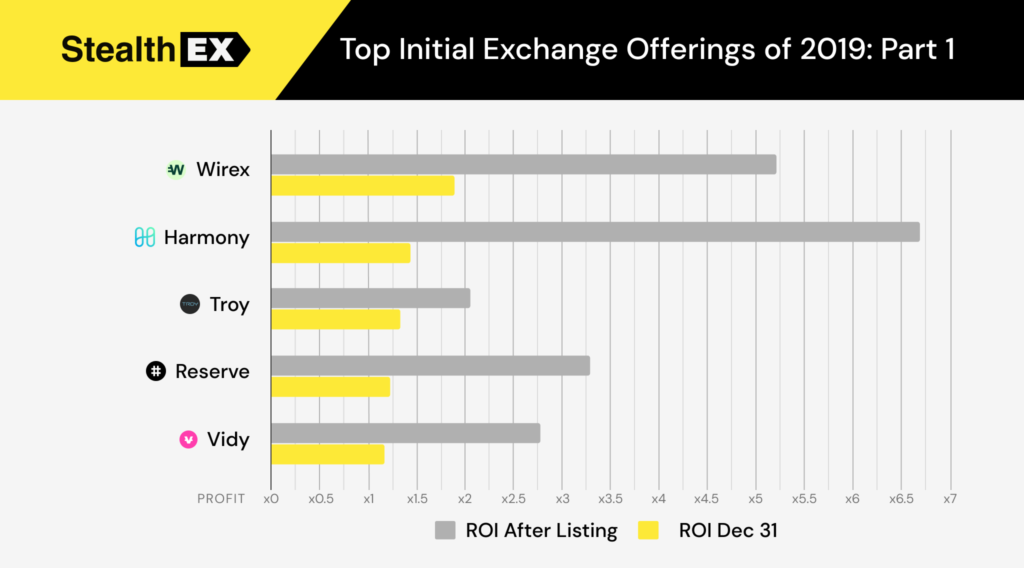 №10 Vidy (VIDY)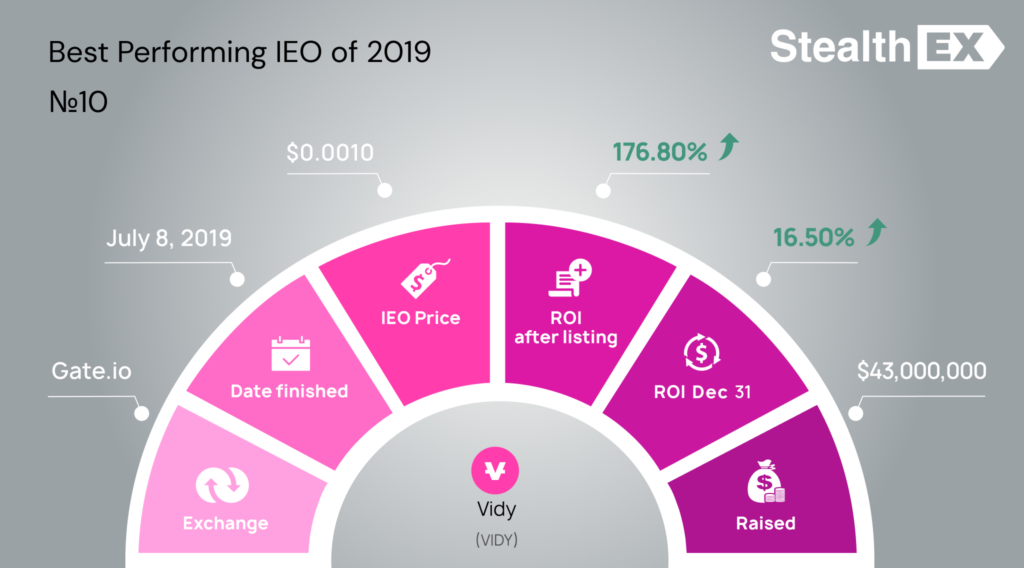 Vidy is the world's first decentralized video-ad platform. Vidy using NLP consensus-layer that allows advertisers to embed their video ads behind the relevant text that they are linked to. Users don't need to download an application or web extension because the Vidy team developed new SDK technology. Vidy also used the token economy to promote a win-win situation: Advertisers pay for Ads using VidyCoin, and Vidy rewards users for watching Ads.
№9 Reserve (RSR)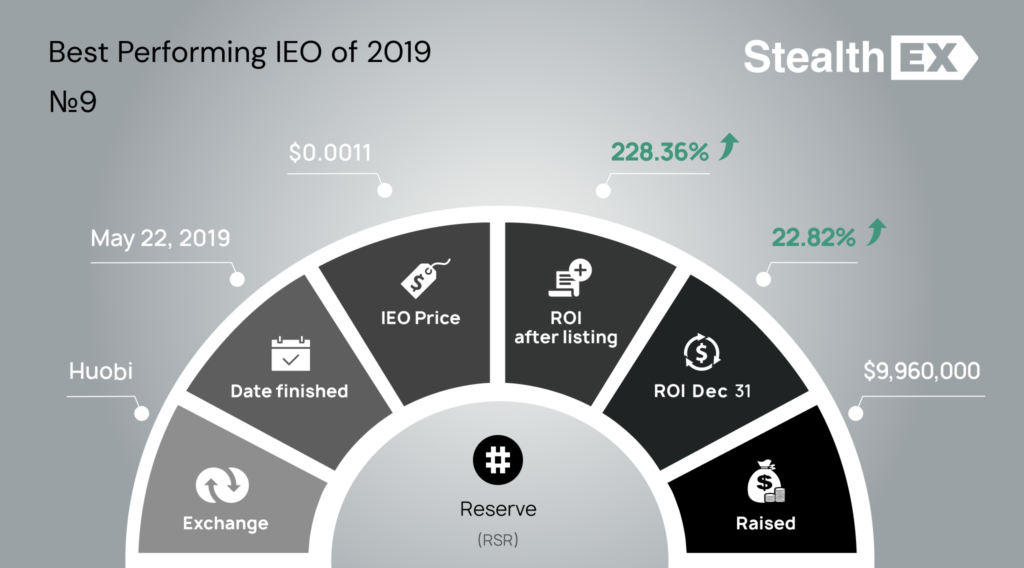 Reserve is a stablecoin and a digital payment system for citizens of countries with high inflation.
To stabilize the price, the Reserve Protocol uses three types of tokens:
• The Reserve Rights token (RSR) – a cryptocurrency used to facilitate the stable price of the Reserve token (RSV).
• The Reserve token (RSV) – a stable cryptocurrency that can be used like US dollars and other fiat money.
• Collateral tokens – assets held by a smart contract to ensure the value of the Reserve token. Like fiat currencies backed by gold.
№8 Troy (TROY)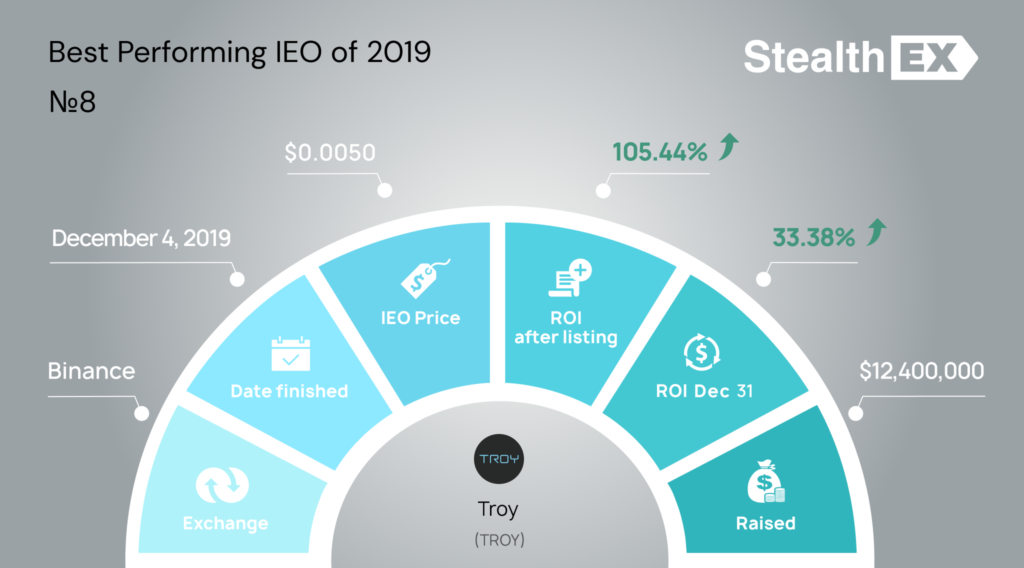 Troy provides full-stack crypto brokerage and financial services for institutional clients and professional traders.
Troy provides:
• Trading tools: account management, smart order routing, risk control.
• Data analytics service: trading data, market data, blockchain data, media, and social data optimized by AI.
• Diversified Brokerage Service: superior order execution speed, competitive fee rate, settlement service, margin trading, and OTC services.
• Quantitative Solutions: services for better performance of HFT (high-frequency trading) algorithms.
№7 Harmony (ONE)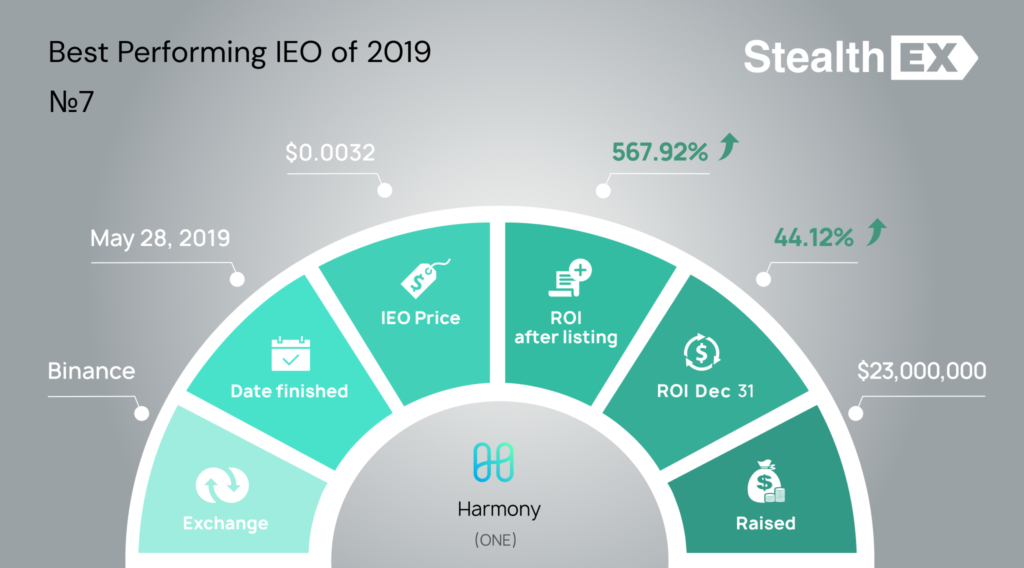 Harmony is a new scalable blockchain platform with high throughput. Harmony building deep sharding technology by realizing Fast Byzantine Fault Tolerant (FBFT) consensus. Third-party developers can create various types of decentralized applications and marketplaces on Harmony platform: decentralized exchanges, games, AI Data Marketplaces, and more.
№6 Wirex (WXT)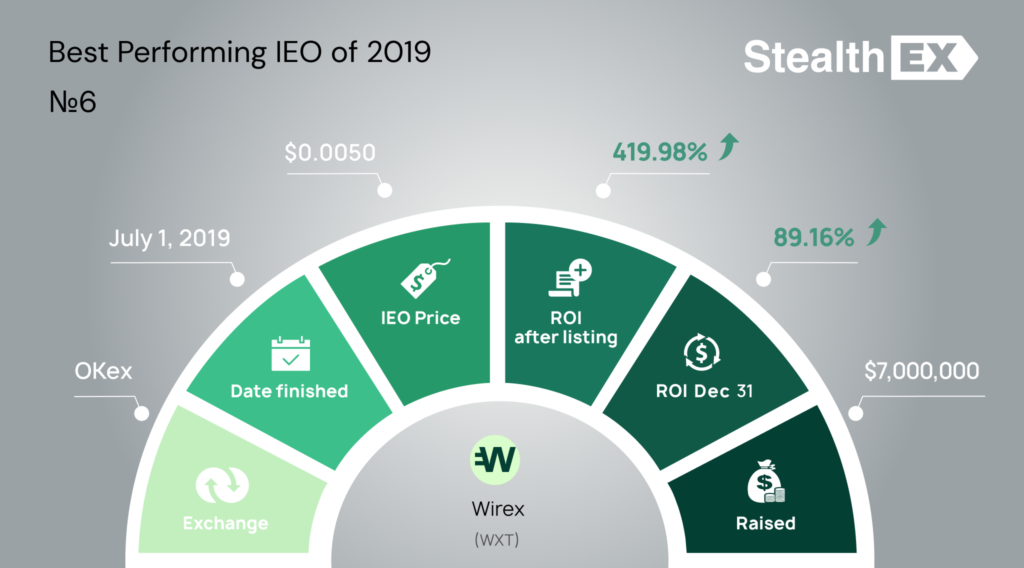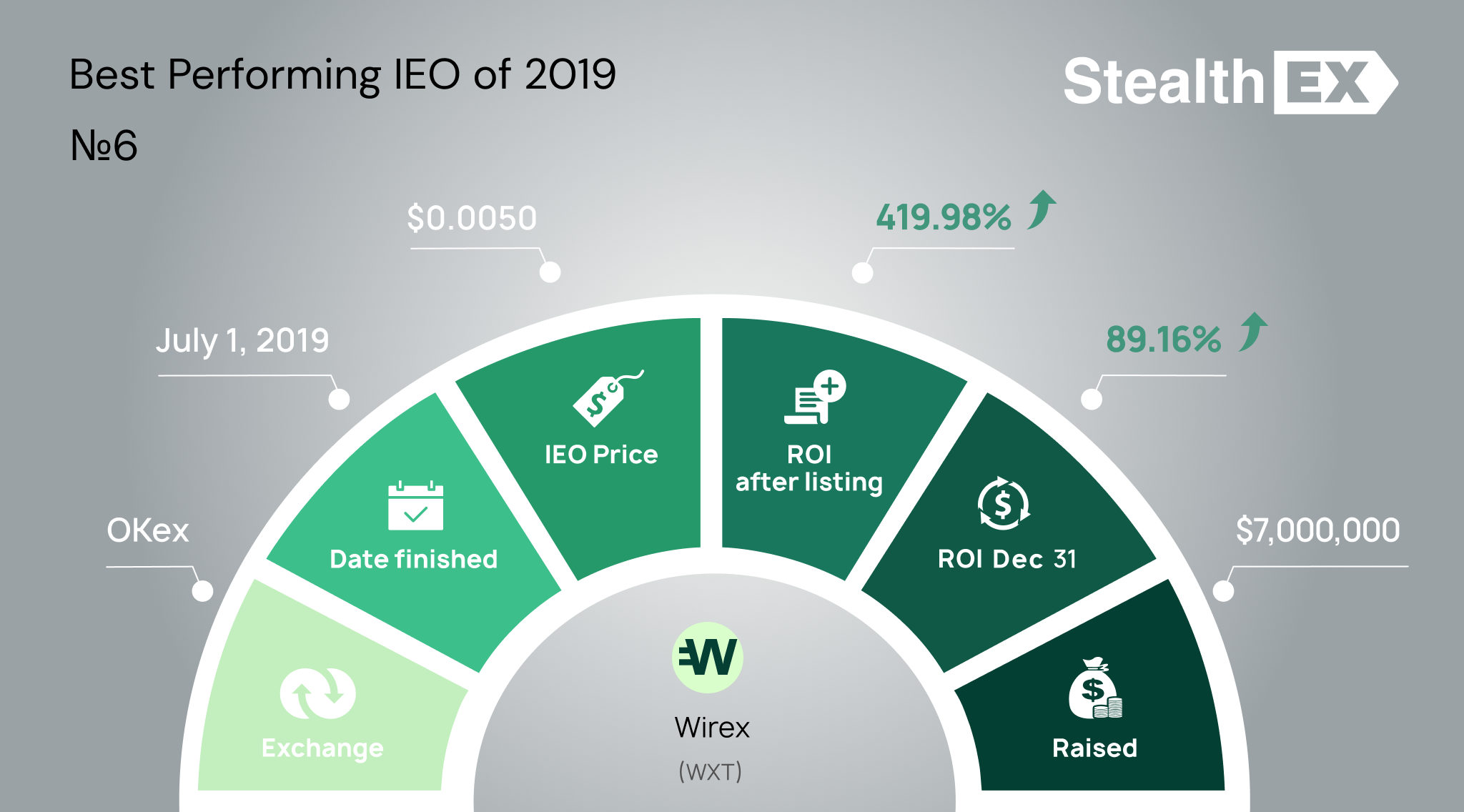 The Wirex combines traditional (fiat) currencies and cryptocurrencies in daily finances instead of having to choose one or the other. With Wirex, you can connect your debit/credit cards for crypto payments. Using Wirex, you can connect your credit and debit cards. The application lets you purchase, store, and exchange cryptocurrencies. Also, you can transfer your digital currencies between Wirex users without a fee.
Exchange cryptocurrencies at StealthEX
Follow these easy steps:
✔ Choose the pair and the amount for your exchange. For example Bitcoin (BTC) to Wirex (WXT).
✔ Press the "Start exchange" button.
✔ Provide the recipient address to which the coins will be transferred.
✔ Move your cryptocurrency for the exchange.
✔ Receive your coins.
Follow us on Medium, Twitter, Facebook, and Reddit to get StealthEX.io updates and the latest news about the crypto world. For all requests message us via [email protected]
March 3, 2020
Binance
Harmony
Harmony ONE
Huobi
IEO
Recent Articles on Cryptocurrency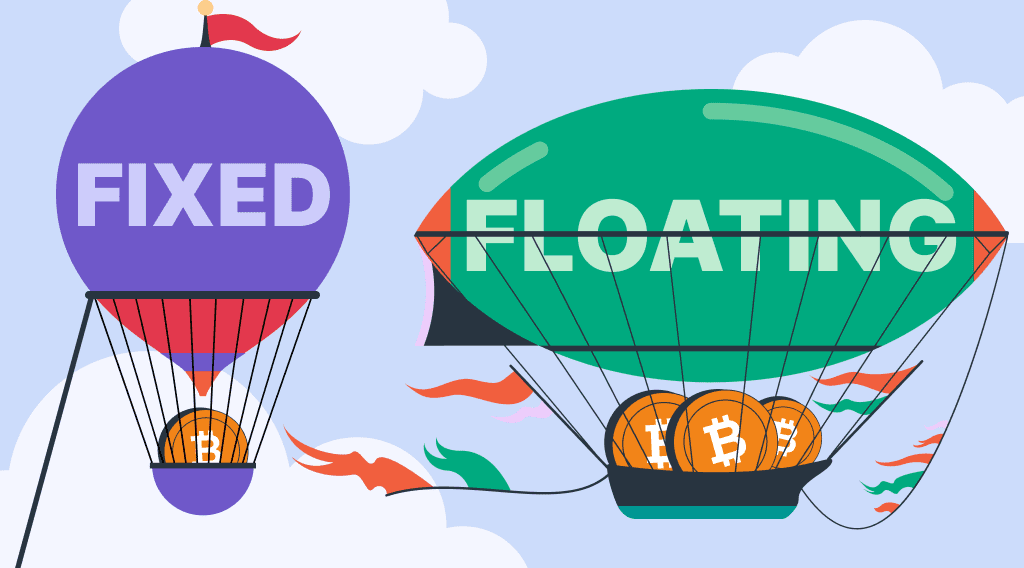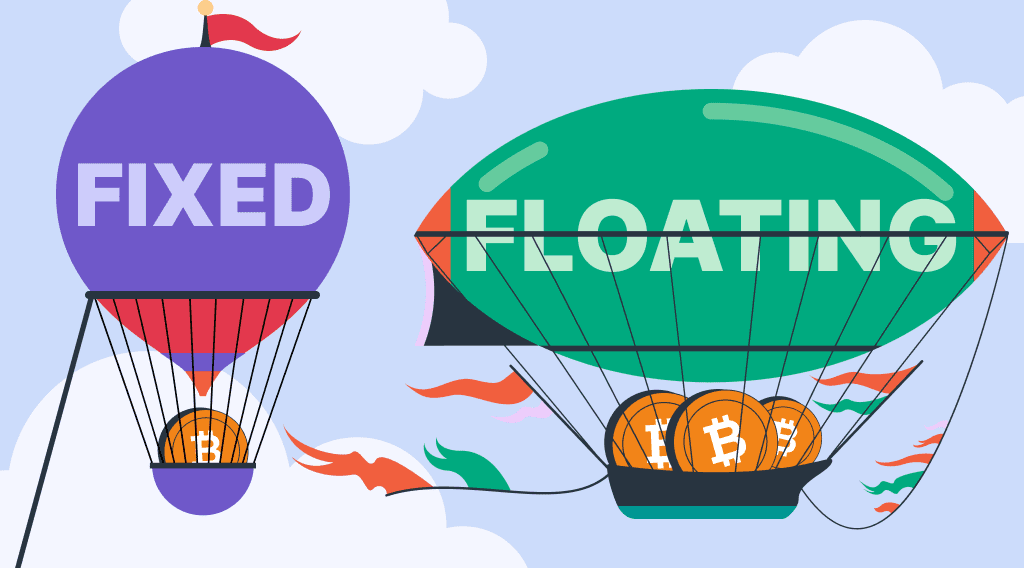 March 24, 2023
Our News
Fixed Exchange Rates on StealthEX — Get Exactly What You Want
Crypto is unstable, exchange rate fluctuations happen quite often — get what you want with exchanges at a fixed rate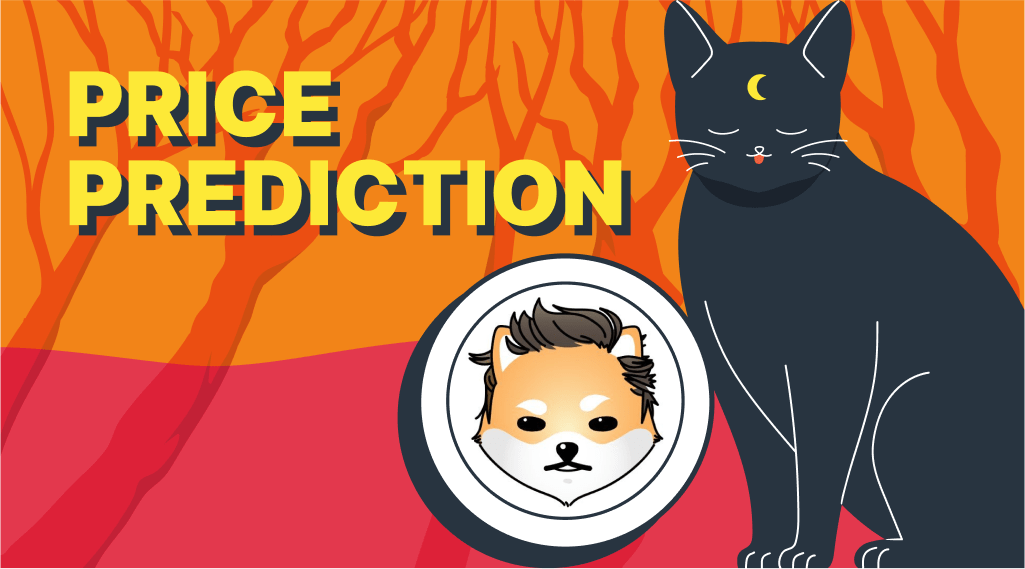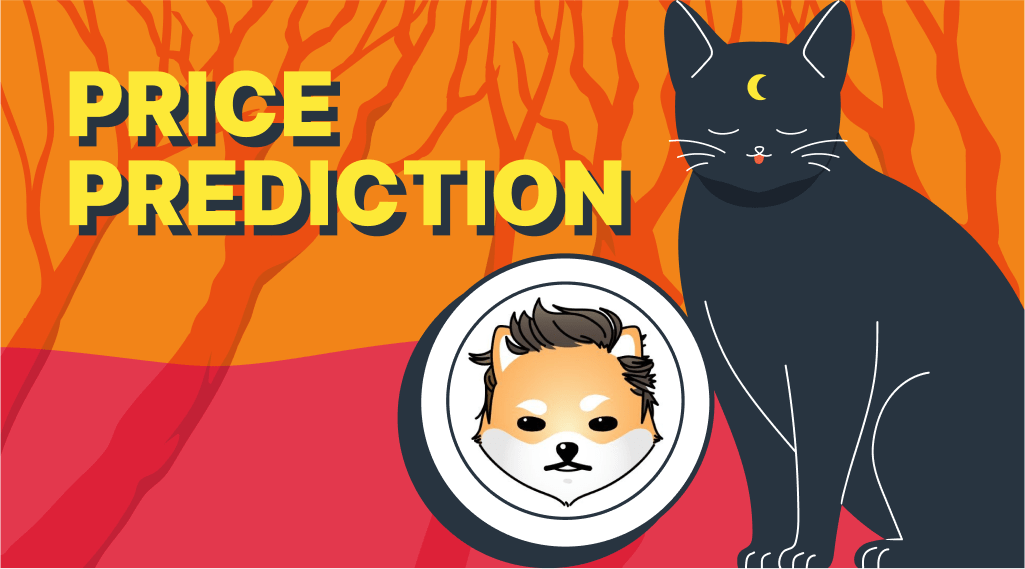 March 23, 2023
Price Prediction
Dogelon Mars Price Prediction, News, and ELON Coin Analysis
Is ELON coin a good investment? Dogelon Mars price prediction 2030 shows that ELON price may rise by 20,000 percent