Top Privacy Coins and Future of Privacy Coins
April 22, 2022
Crypto World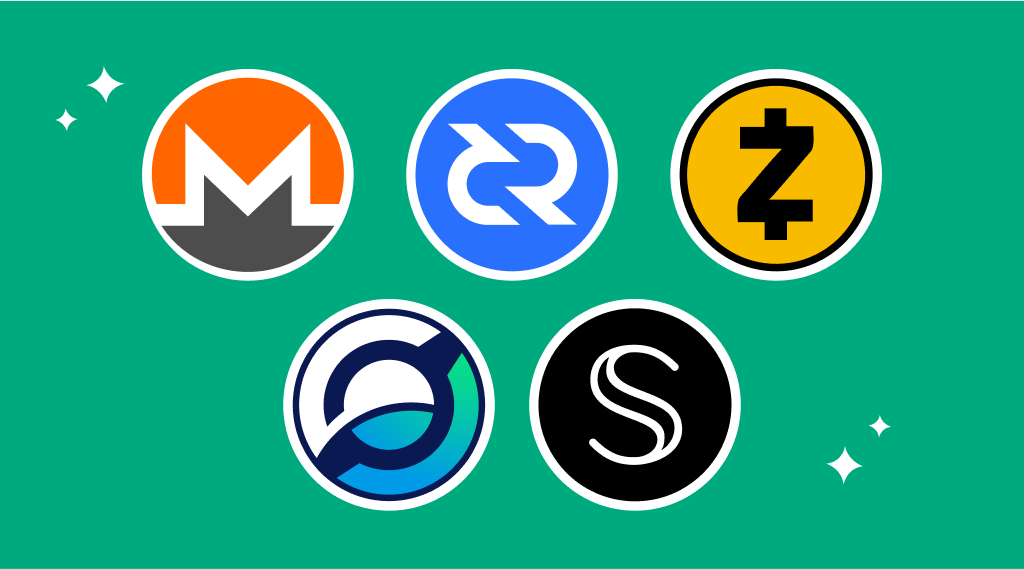 Privacy coins run on blockchains – decentralized ledgers – and are maintained by a network of anonymous validators. You can find any transaction if it ever took place in a regular blockchain. However, when it comes to anonymous tokens, it can be quite challenging thanks to their advanced privacy techniques. Here's a list of top privacy coins with the greatest anonymity. Some of them are well-known, others are not so popular.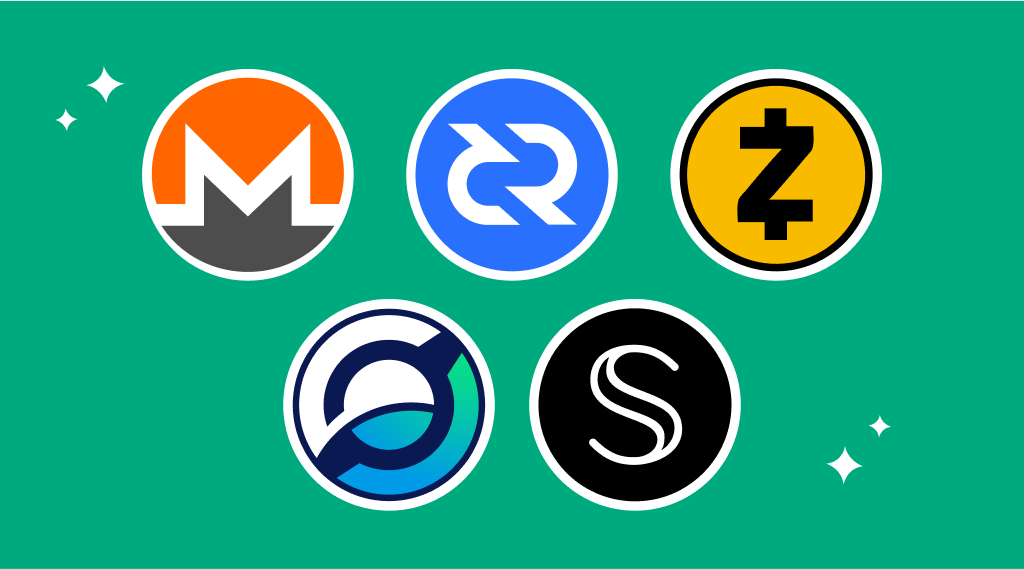 Top Privacy Coins 2022
Monero (XMR)
The first cryptocurrency on our list is, of course, Monero. Monero was launched in 2014 and was one of the first privacy coins. XMR hides virtually all transaction details – the identity of senders, recipients, and the amount they transfer is always concealed from the prying eye. Monero's unique blockchain guarantees all its users the intractability of transactions. Because XMR coin has restricted access to data, only the sender and the recipient can access this sensitive information. XMR is based on sophisticated intranet cryptographic methods: ring signatures, RingCT, Kovri, and Stealth addresses. These protocols ensure privacy of those who own this crypto coin.
Zcash (ZEC)
Zcash (ZEC) is one of the top privacy coins. Its developers based the privacy token on the zk-SNARK zero-disclosure protocol. The key advantage of this quite popular cryptocurrency asset is the complete anonymity of all transactions within the blockchain.
As all the transactions are disguised, third parties are unable to access the data or track crypto operations. Zcash holders send direct payments, but it's basically impossible to find the transaction details or find out the recipient and the sender's identities. Confirmation of transactions has been fully automated thanks to an integrated algorithm, and the mathematical confirmation of anonymity makes ZEC transactions highly valuable on the common cryptocurrency market.
To make payments, any Zcash holder should use a personal script. After that, everything will be done automatically. For each user, there are two scripts with different privacy settings (public and private).
While Monero and ZCash are widely spread and their price has surged in the past few years, the other three privacy coins on our list are not that popular.
Secret (SCRT)
Secret (SCRT) is Secret Network's best privacy coin. It's yet another privacy coin founded on the SNIP-20 standard, which is used for fees, rates, and management. Nodes on the network get network rewards in SCRT, and they must bid on SCRT to operate. Secret is basically the first blockchain with privacy-preserving smart contracts. Secret Network solves the privacy problem by helping to secure and scale a decentralized network. It also allows developers to build powerful, permissionless, privacy-preserving applications – Secret Apps.
SCRT is a lesser known privacy coin, and its price at the moment is $4.92, which is quite low for a cryptocurrency with anonymity features.
Decred (DCR)
Decred founders have created a new blockchain management concept. Thanks to a unified PoW + PoS algorithm, each participant can influence the way this project develops. Complete decentralization, self-financing and great conditions for miners and investors are the key features of the Decred blockchain.
The Politeia voting system is used for free access to management. One of its major components is voting tickets. To get a ticket, you should place on hold 5 DCR in your account. After that, a DCR holder can take part in PoS mining, vote for updates, and submit your options for upgrading the network. For different actions, you are charged with a 0.1 DCR fee, which ensures spam protection.
DCR coin has achieved moderate success so far by achieving a rank within the 100 largest cryptocurrencies by market cap.
Horizen (ZEN)
Horizen is a blockchain platform that provides privacy and anonymity to its users. It appeared due to the ZClassic hard fork. This project has a native privacy coin called ZEN, which has zero disclosure proof ZK-snarks in its design.
Horizen is a sidechain platform focused on scalability and data privacy powered by Zendoo, its protocol. Zendoo is essentially the system that governs the platform The team advertises infrastructure which enables scalability and security. The ZEN token is used to incentivize miners, fund platform upgrades and secure node operators.
For advanced anonymity, the project uses a system of protected nodes, which are supported by a particular share of each block's production. With such mechanisms, the developers seek to form a global platform where each user can manage data independently, without revealing it to any third parties.
Summary and the Future of Privacy Coins
The advantages of anonymous crypto coins are evident, and they are widely spread and accepted. Privacy coins add another layer of anonymity. This feature has created mixed sentiments both within and outside of the cryptocurrency industry.
However, the popularity of privacy coins may fade away as on March 31, the European Union supported 'tougher traceability rules' in relation to crypto transactions. The draft legislation will require crypto firms to collect and share data on transactions. Groups such as exchanges would have to obtain, hold and submit information on those involved in transfers.
This may deliver privacy coins a blow and put a huge dent in the growth and acceptance of privacy coins like Monero, Zcash, Secret, Decred, and Horizen. Will privacy coins survive and regain their share of the crypto market? Only time will tell…
For now, should you want to buy privacy coins, you can do it effortlessly on StealthEX.
How to Buy Privacy Coins?
If you already have savings in crypto that you want to convert into privacy coins, just go to StealthEX and follow these simple steps:
Provide the recipient address to which the coins will be transferred.
Move your cryptocurrency for the exchange.
Receive your privacy coins.

Follow us on Medium, Twitter, Telegram, YouTube, and Reddit to stay updated about the latest news on StealthEX.io and the rest of the crypto world.
Don't forget to do your own research before buying any crypto. The views and opinions expressed in this article are solely those of the author.
anonymous cryptocurrency
Monero
privacy
privacy coins
Zcash
Recent Articles on Cryptocurrency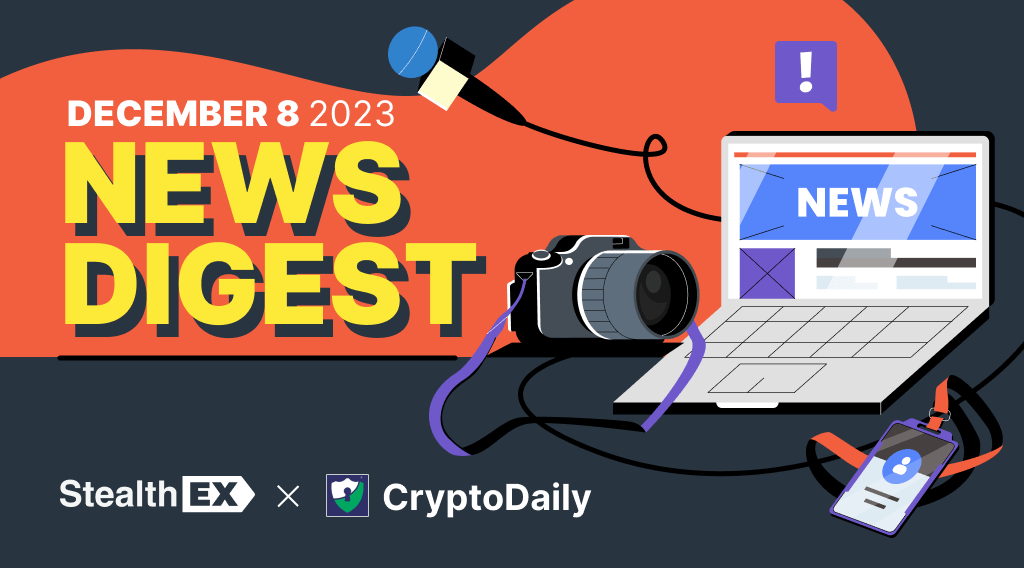 December 8, 2023
Crypto World
StealthEX & CryptoDaily: Weekly Crypto Insights
Explore key cryptocurrency developments and trends in StealthEX's insightful weekly roundup, in partnership with CryptoDaily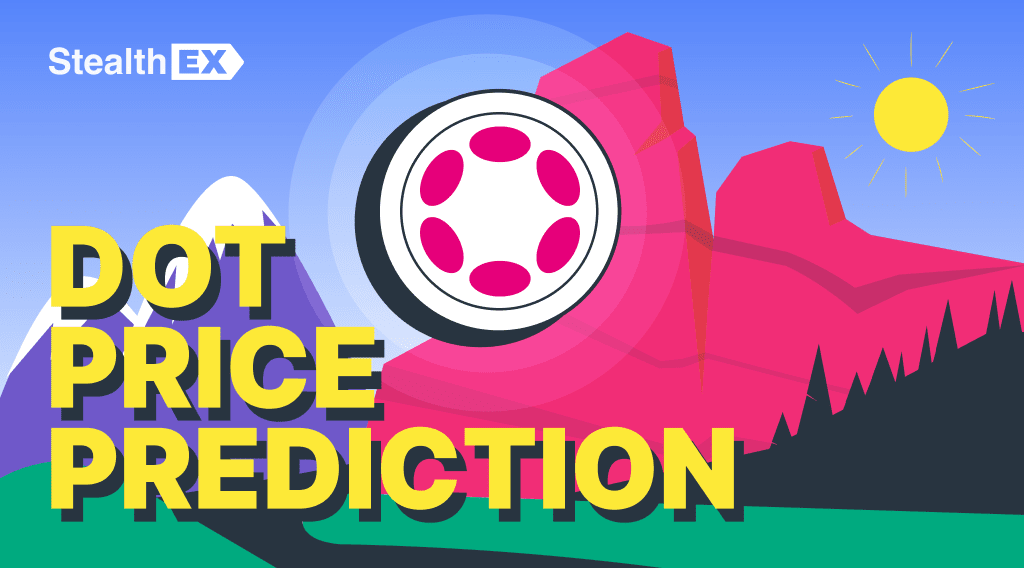 November 29, 2023
Price Prediction
Polkadot (DOT) Price Prediction: Will DOT Coin Reach $1000?
According to the long-term Polkadot price prediction by the end of 2030, the DOT price may rise to $195