Unexpected Ways to Spend Crypto
August 18, 2020
Crypto World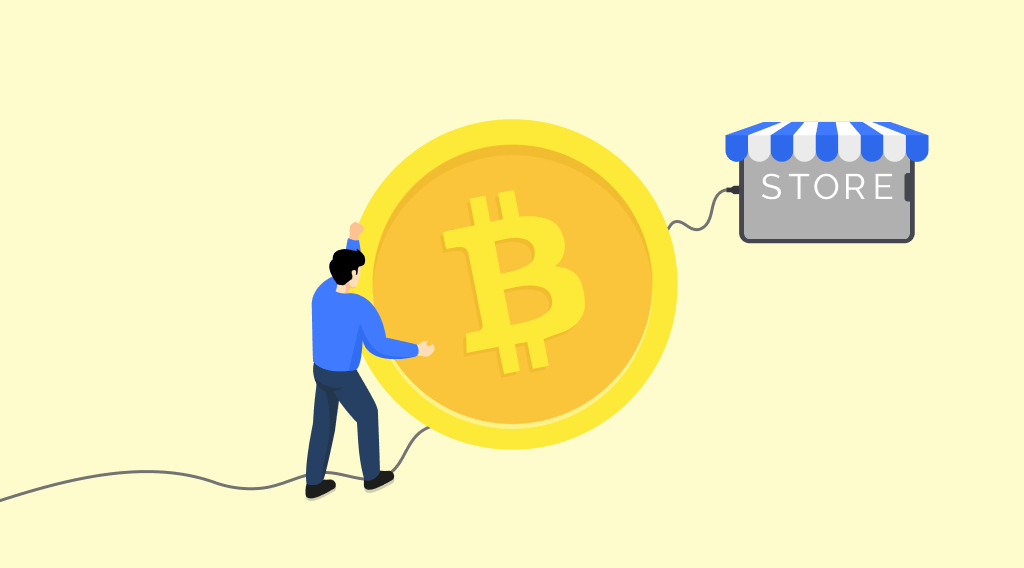 Cryptocurrencies are confusing for the average and many of those who might have thought about having a cryptocurrency faced a question – "What am I to do with it?". In fact, the answer is easy enough to come up with, as the cryptocurrencies are gradually being implemented into many areas of our life – you can buy goods with it, pay for your college, support charities, send to friends and family or even travel into space!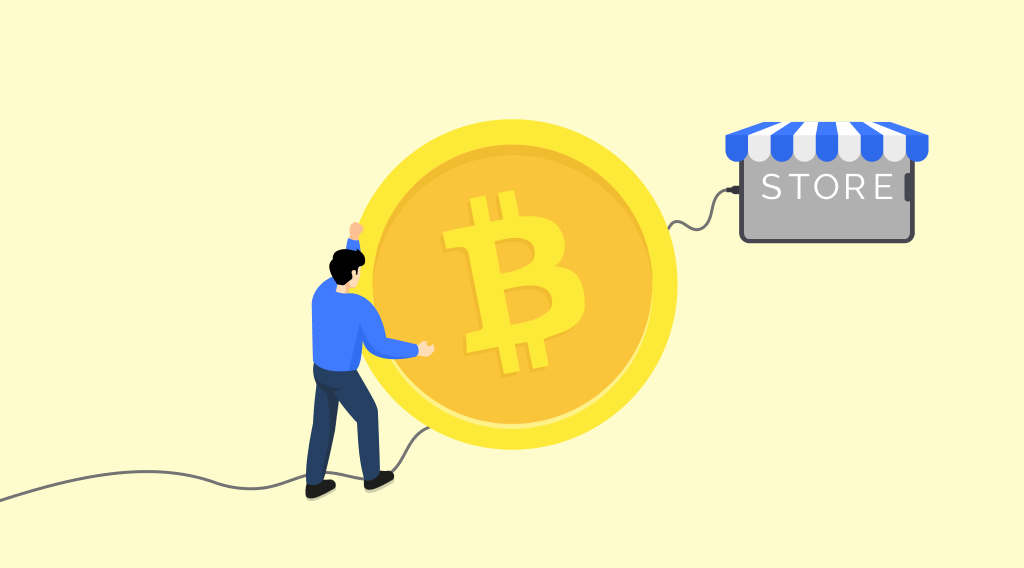 Yes, most of the places where you can trade crypto coins are online but anyway it's good to know that your cryptocurrency is not just an investment with the potential increase in value, it is an actual currency you can spend. Today let's map out a bunch of peculiar use cases:
Get a new passport.
Venezuela recently introduced the option of getting your passport purchased in Bitcoin. The decision was made in order to mitigate the effects of the sanctions that the US government has imposed against Venezuela. The option is temporarily available for the citizens who reside outside the country. The government of Venezuela hasn't yet passed the law on making it official, but the opportunity of getting your documents paid in decentralized currency sounds like a good scenario for the future.
Invest in startups
Innovative startups always crave for seed-capital, and good news is that with the formation and growth of digital fundraising the opportunity of becoming a startup investor has grown much for those who simply have an internet connection.
Initial coin offerings (ICOs) are a new form of fundraising that provides startups with the opportunity to raise capital by selling hot and fresh digital tokens to early project sponsors in exchange for "old school" cryptocurrencies. In some cases, new tokens could increase in price by several thousand percent!
In the past, such transactions were made only by experienced venture capitalists, but the advent of cryptocurrency has opened up these opportunities to a much broader array of investors.
Get paid for posting content
The social platform Steemit gives bloggers financial rewards (in cryptocurrency STEEM) for them posting and upvoting quality content. Developers assure that Steemit doesn't collect and sell data of its users as Facebook does, that is why Steemit has become highly popular in emerging markets. Today there are more than 1 million registered users.
Travel
Travel giants such as CheapAir and Destinia travel accept bitcoin (BTC) as a means of payment to book flights, hotels and car rents. If you like to book an accommodation on your trip, then you better do it on CryptoCribs, they accept BTC and ETH. Moreover, the number of crypto ATMs is growing – for the time being, there are more than 8700 ATMs around the world.
As for the transport, bitcoin-friendly cabs are available in Argentina and Hungary, in 2014 the first airline accepting cryptocurrency payments became airBaltic with its flights to Europe and the Middle East. Since then, the Lithuanian airline Air Lituanica, the Polish LOT, the organizer of business flights Star Jets International and many other European, American, Canadian and Mexican companies have begun to offer such services. Aggregators of hotels, tours and tickets, such as Travelforcoins and Cheapair, also accept cryptocurrencies for payment.
Buy a Lambo
If you have enough coins in your crypto wallet and you love sports cars, luxury marketplace De Louvois is the place where you can buy status symbols, for example, buy a Lamborghini (in Bitcoin of course). Other upper-class items such as art pieces, wines, and real estate are also available.
Buy ​gold
In case a crypto-owner wants to dip their toes into less volatile assets, they would probably choose gold or silver. At different metal dealers and advisors like GoldSilver, BitPanda Metals, Vaultoro, JM Bullion, etc. you can use cryptocurrency to buy gold coins and other precious metals. In fact, you can use crypto to buy currency.
Sadly, such platforms and marketplaces are available far not everywhere in the world, but as the adoption of crypto goes fast, there is a reason to hope that things will change soon.
And remember if you need to exchange your coins StealthEX is here for you. We provide a selection of more than 250 coins and constantly updating the list so that our customers will find a suitable option. Our service does not require registration and allows you to remain anonymous. Why don't you check it out? Just go to StealthEX and follow these easy steps:
✔ Choose the pair and the amount for your exchange. For example BTC to ETH.
✔ Press the "Start exchange" button.
✔ Provide the recipient address to which the coins will be transferred.
✔ Move your cryptocurrency for the exchange.
✔ Receive your coins.
Follow us on Medium, Twitter, Facebook, and Reddit to get StealthEX.io updates and the latest news about the crypto world. For all requests message us via [email protected]
The views and opinions expressed here are solely those of the author. Every investment and trading move involves risk. You should conduct your own research when making a decision.
August 18, 2020
crypto
cryptocurrency adoption
ICO
investing
STEEM
Recent Articles on Cryptocurrency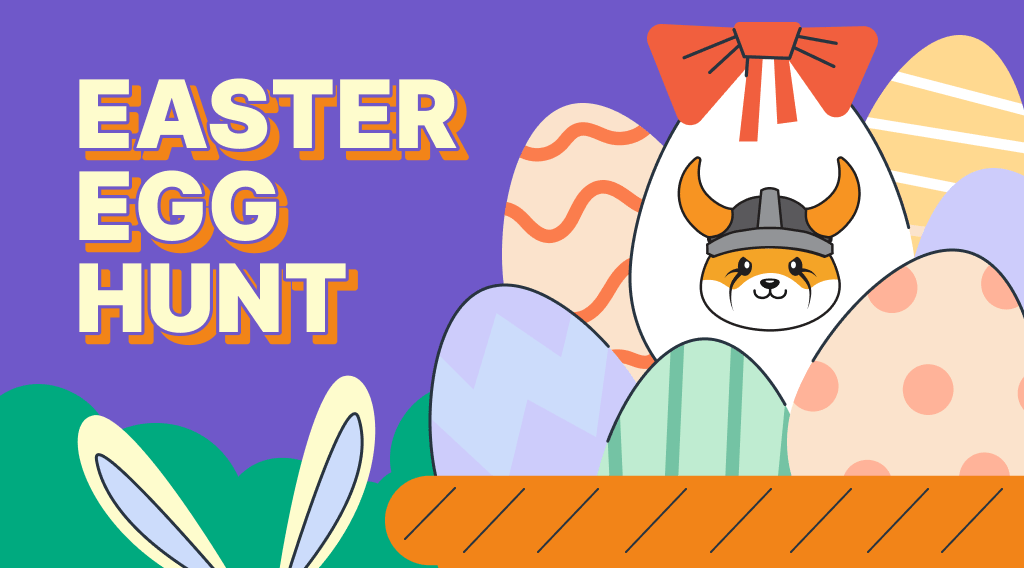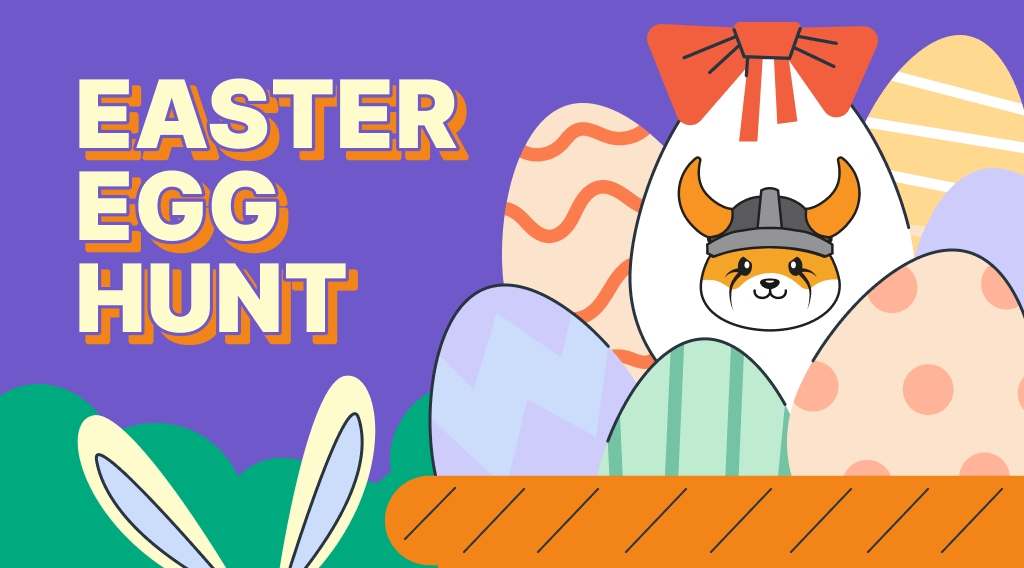 March 30, 2023
Our News
Join StealthEX Easter Egg Hunt & Win from 8M $FLOKI Prize!
Win a share of 8M $FLOKI in Easter Egg Hunt! Solve the secret word & join the fun. Good luck!…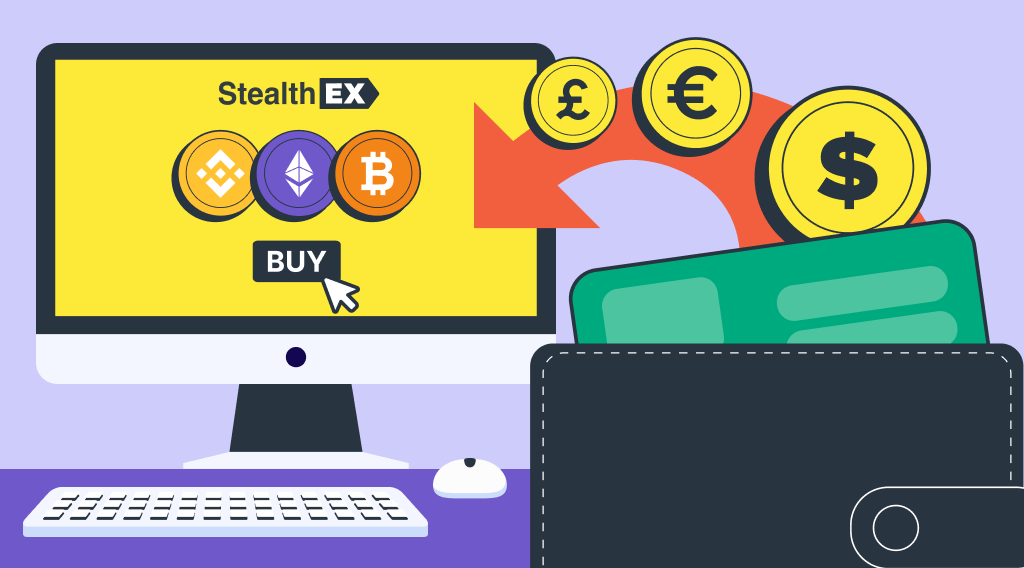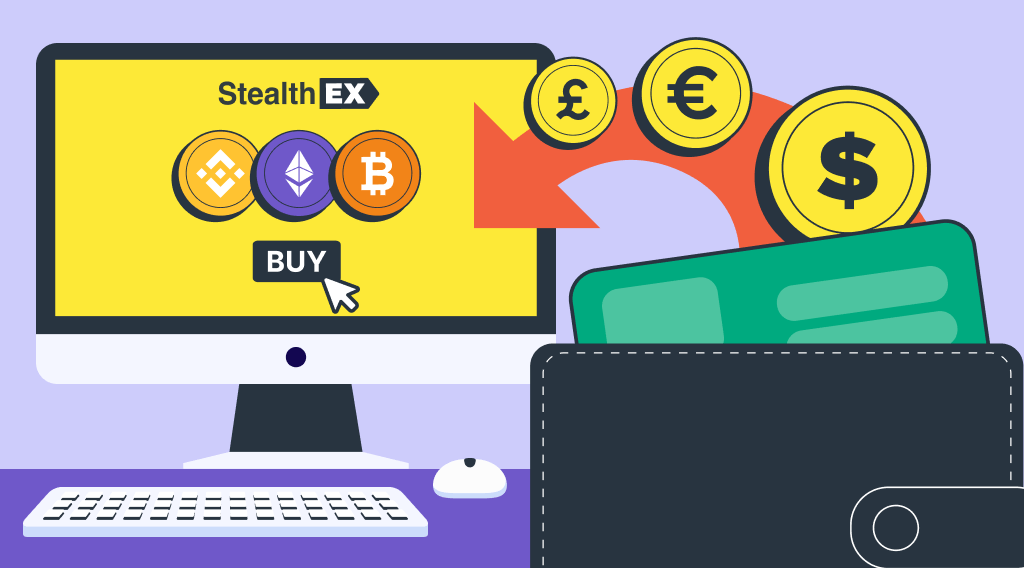 March 29, 2023
Our News
Buy Crypto with Credit Card: Fast & Easy on StealthEX
Buy crypto with a credit card on StealthEX: a secure, user-friendly platform for seamless and convenient transactions.